Chelsea and Craig's Beach Roads Wines Wedding all went down a few months ago and I had the pleasure of capturing it all for these two champions and this is a small snippet of their day.
A little from Chelsea and Craig….The day was incredible. We were so happy to see everything come together after months of planning. It was almost a relief on the day, like "yes!" it all actually worked, and all the planning and emailing and trawling of the internet was all worth it! 
We tried to keep our stress levels to a minimum during the planning process which I think really paid off. You want to be able to enjoy the whole thing and not be too caught up on the little tiny details (that no one notices anyway!). The wedding day flew by – we wish we could've hit the slow-mo button! Plenty of couples had told us how fast the day will go, but until you're there in the moment you don't actually realise just how quick they mean. That would be the one thing we'd redo, just go back and enjoy the whole day all over again! 
We met while on a night out in Peel street. We were both on holidays from interstate, and just got chatting at the bar. The rest they say, is history!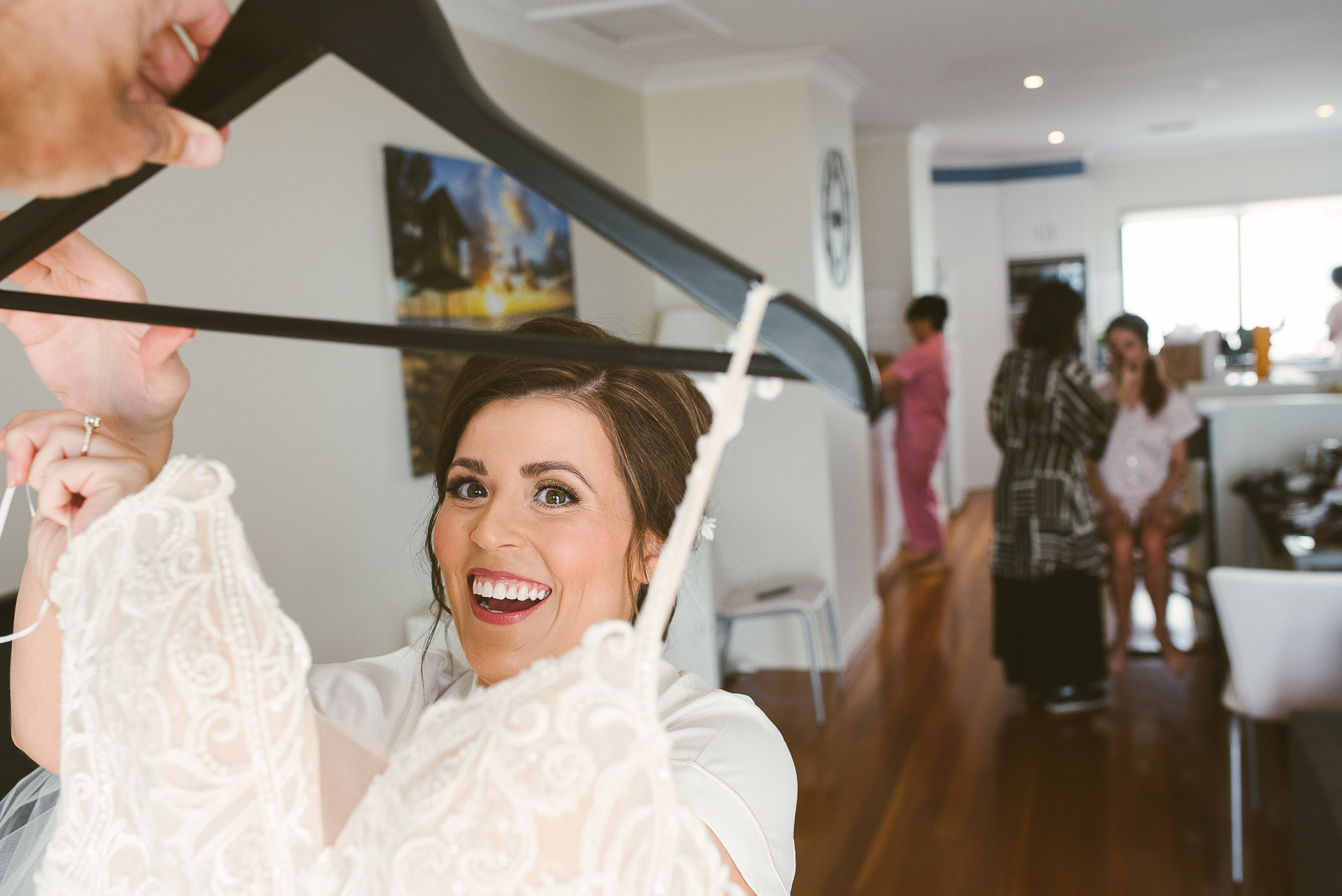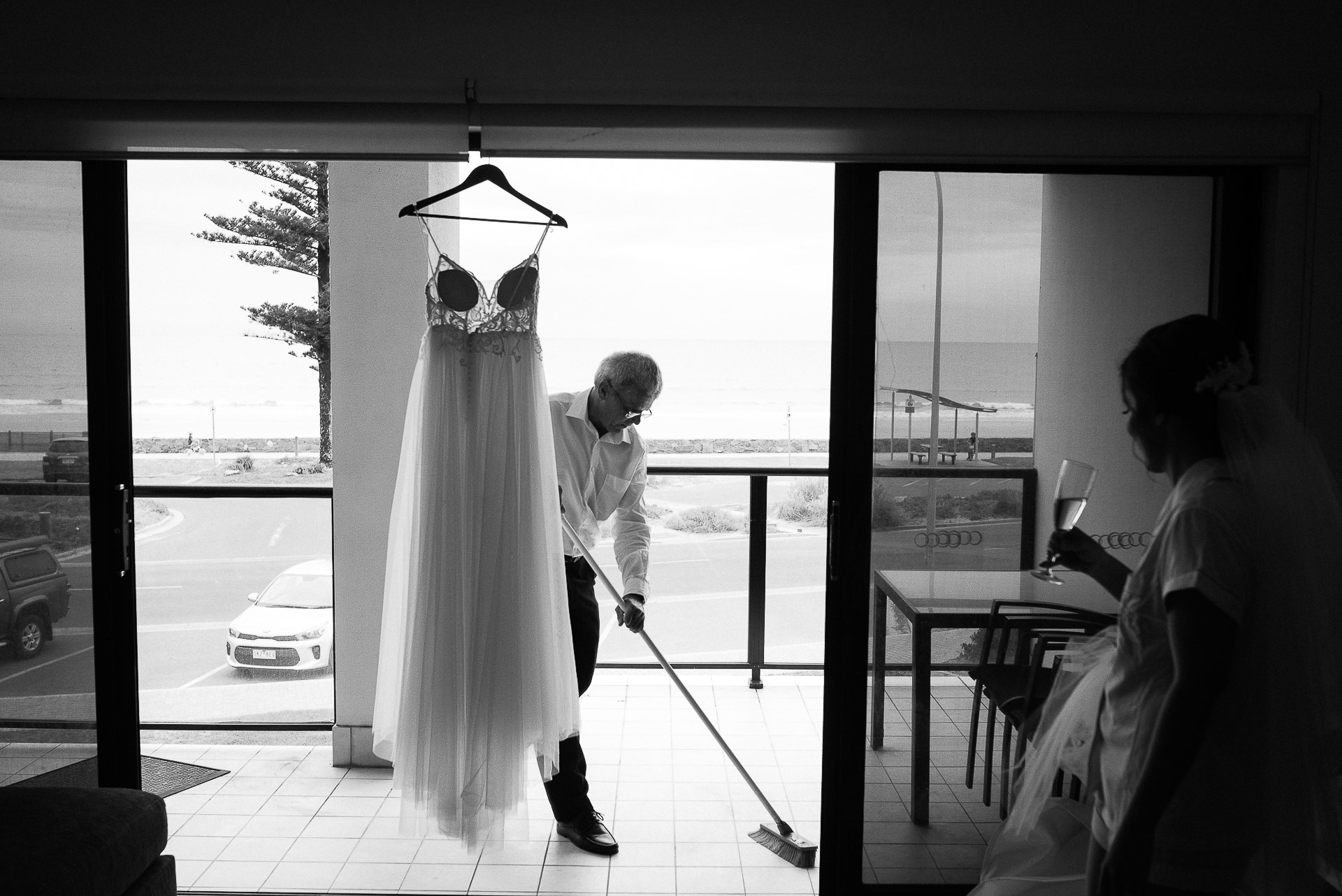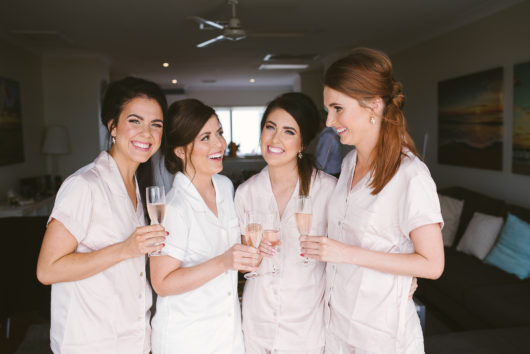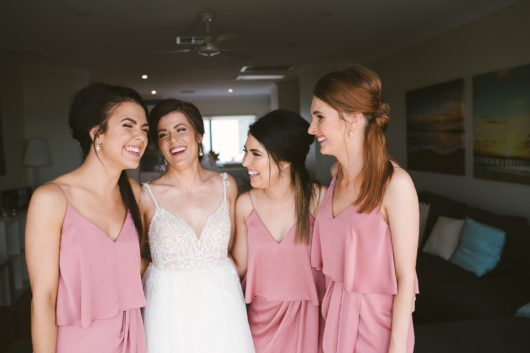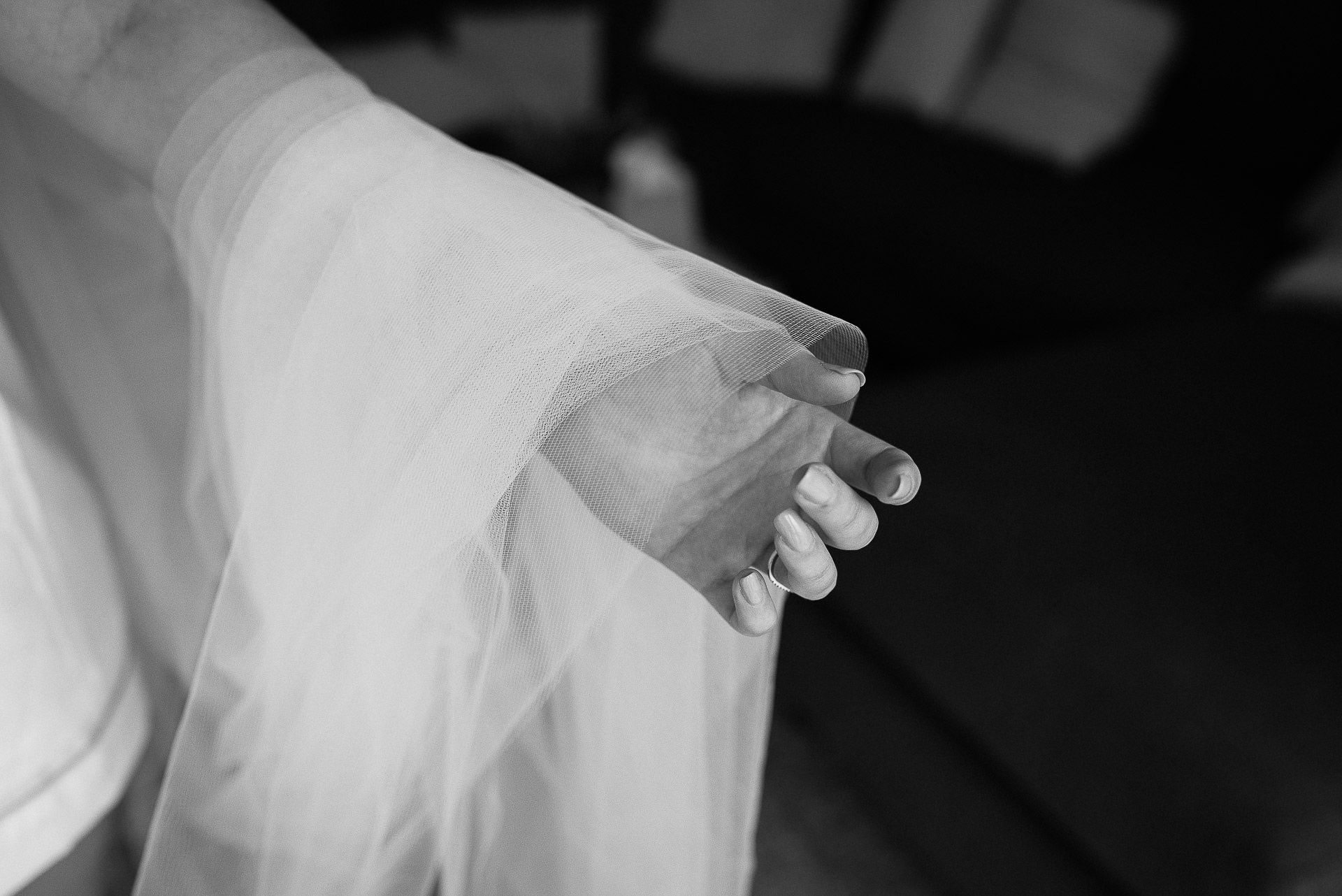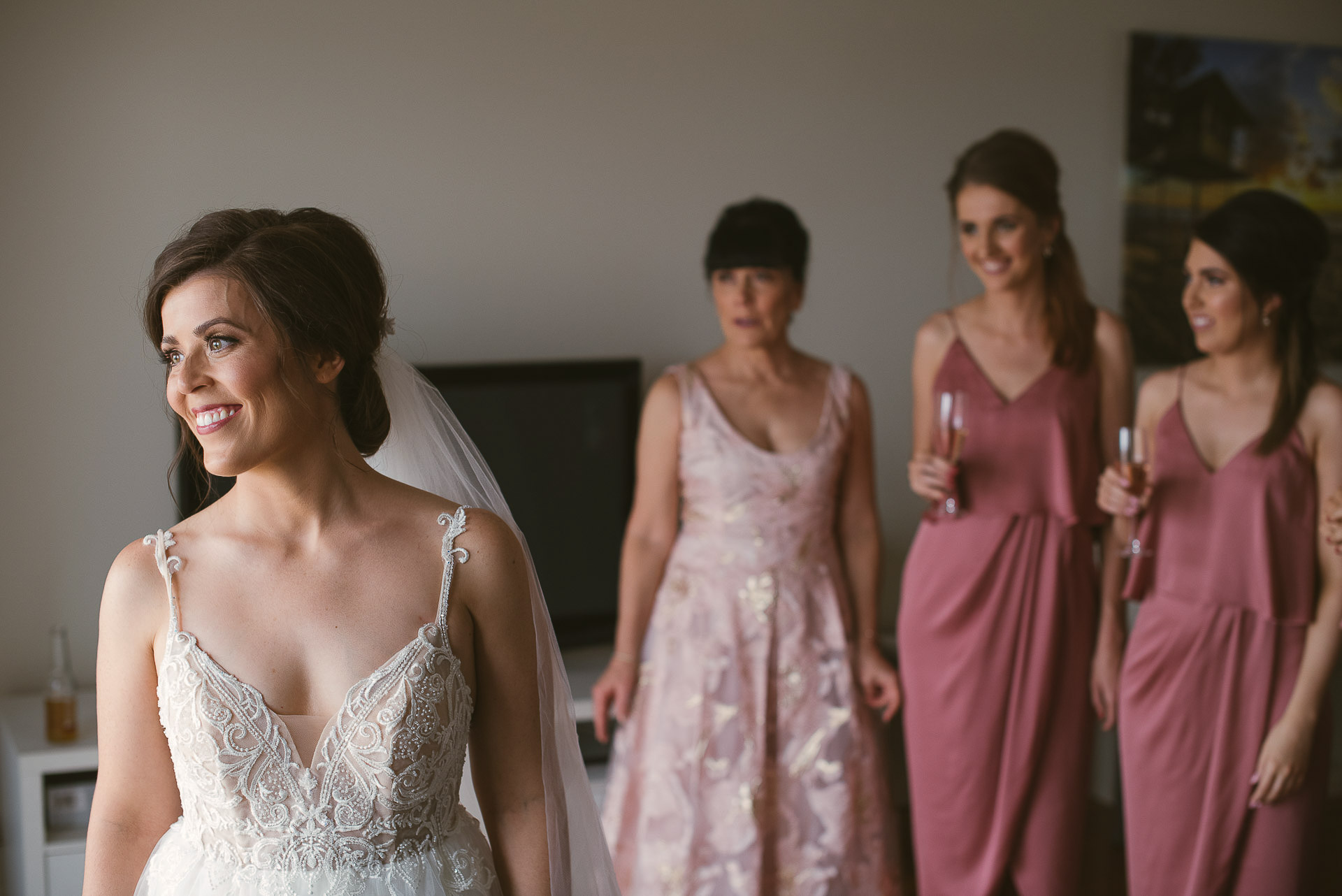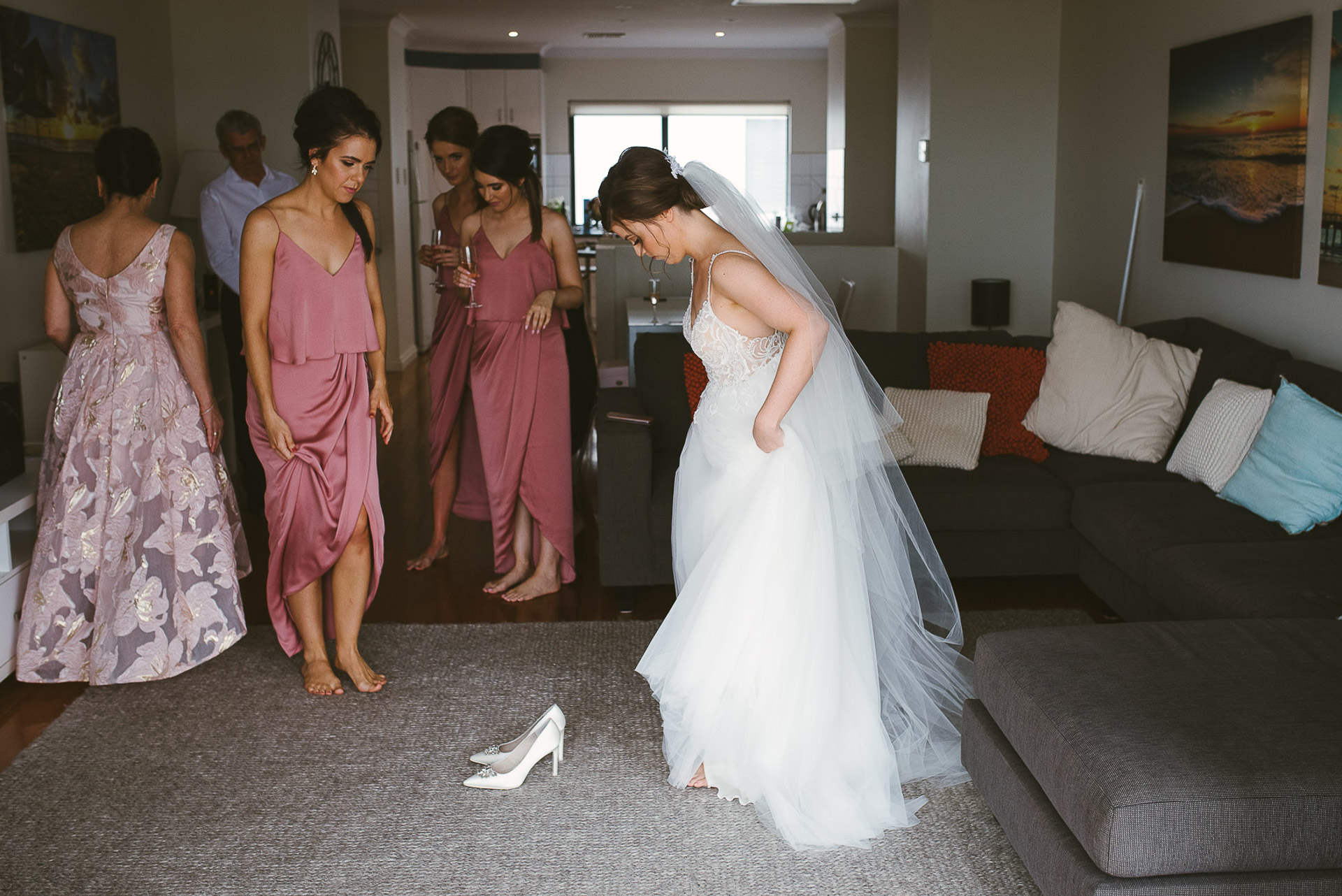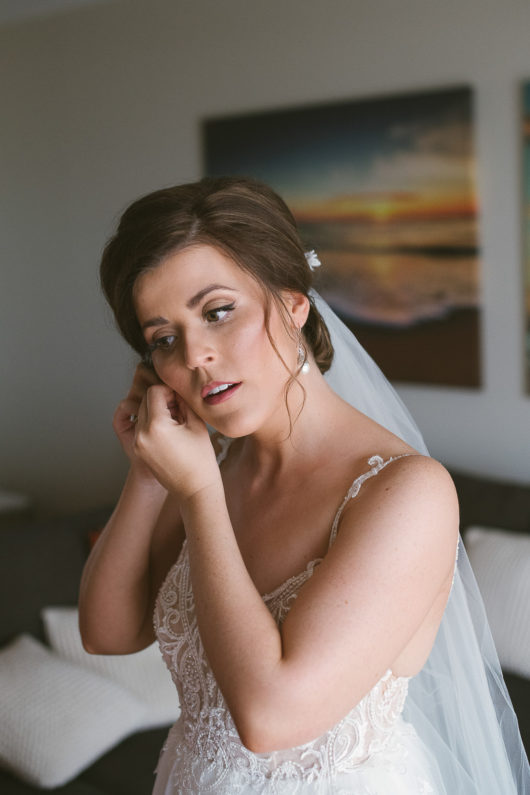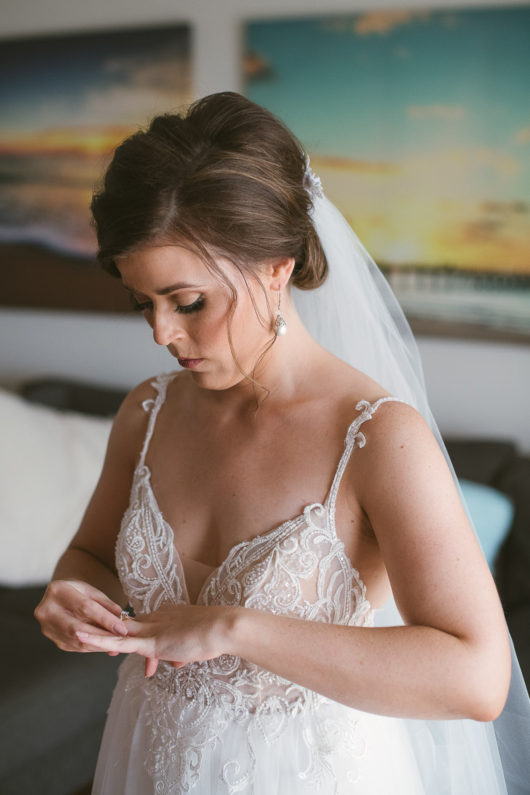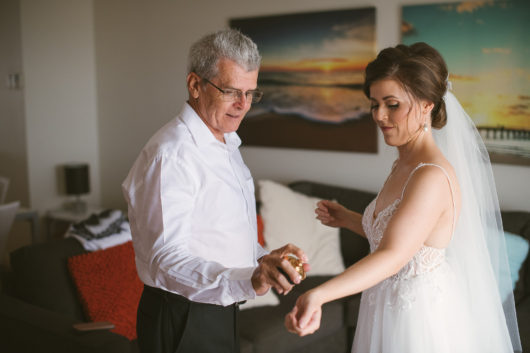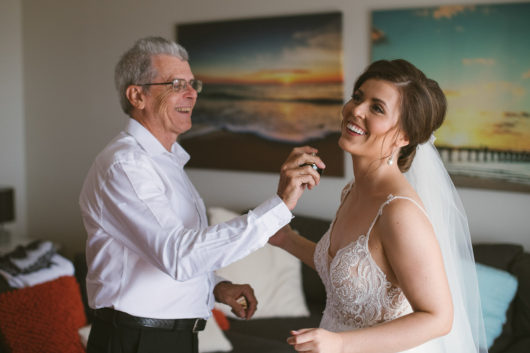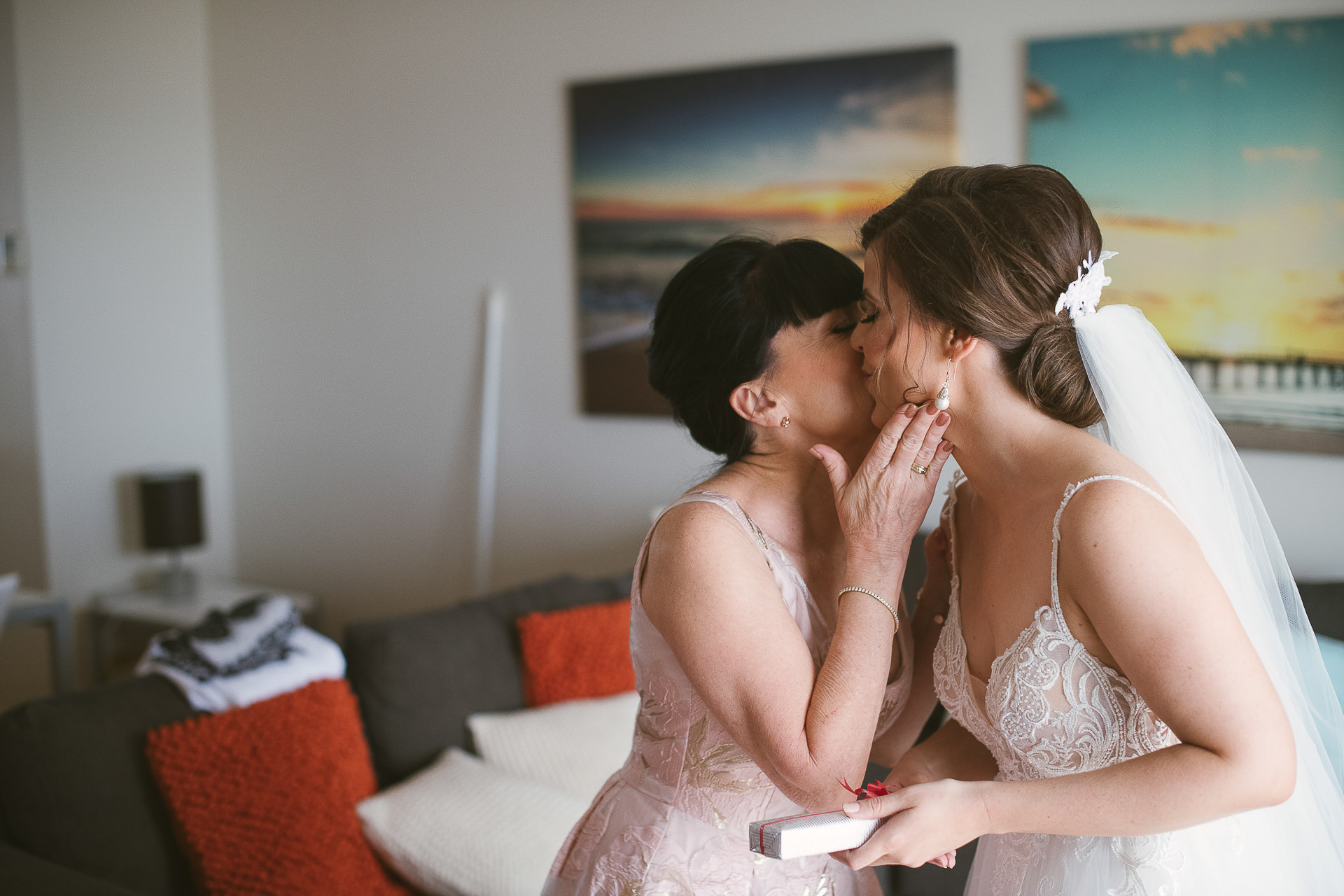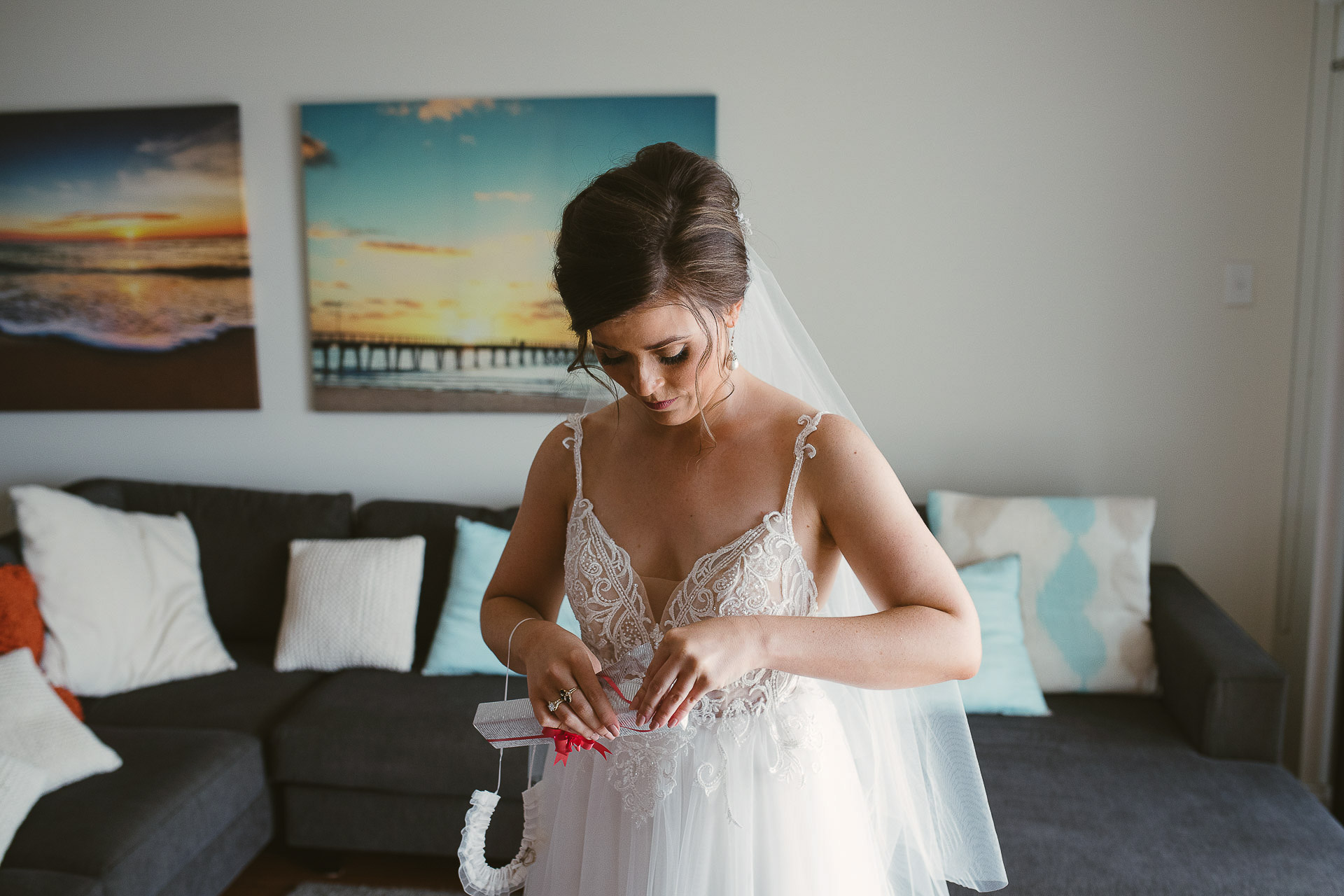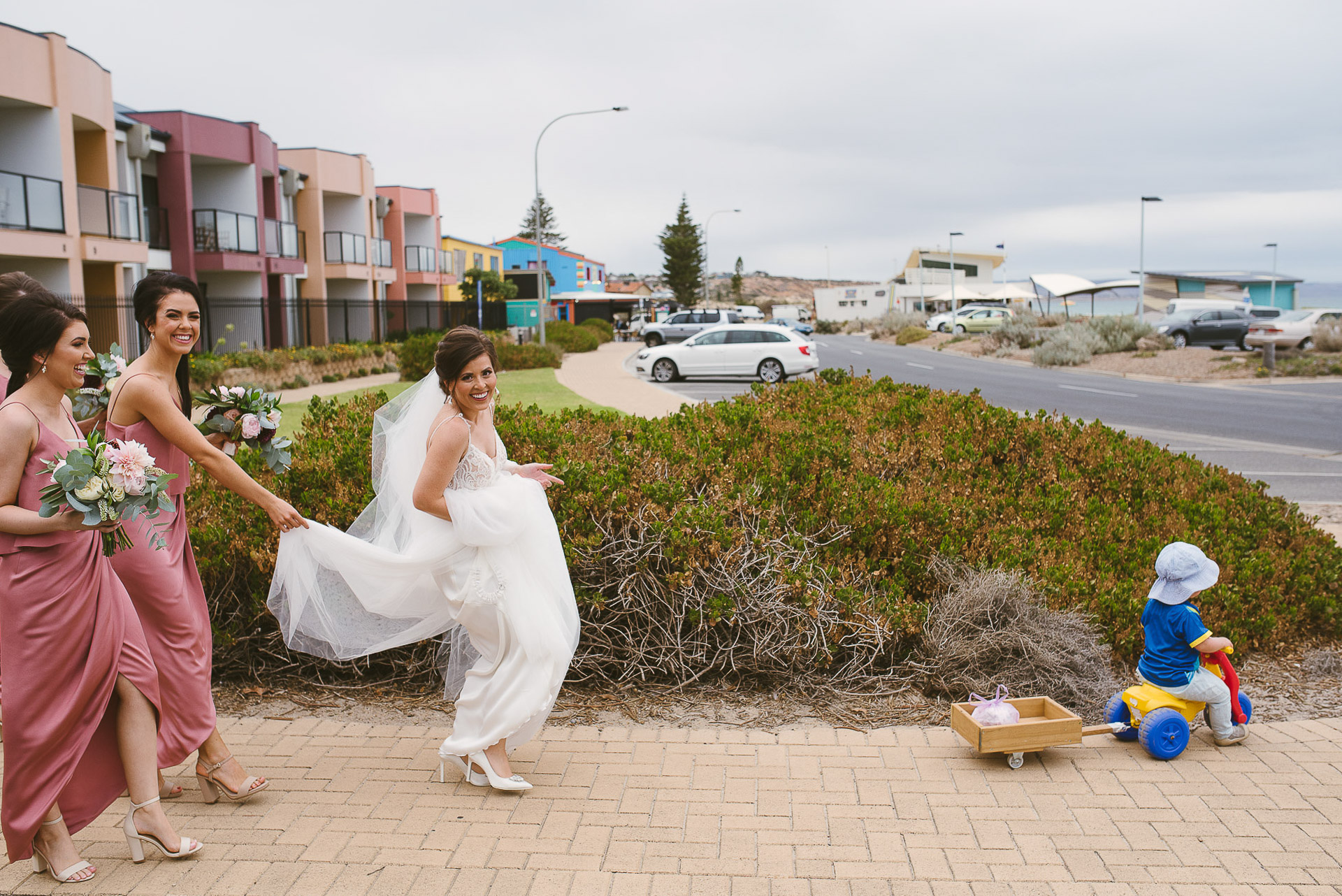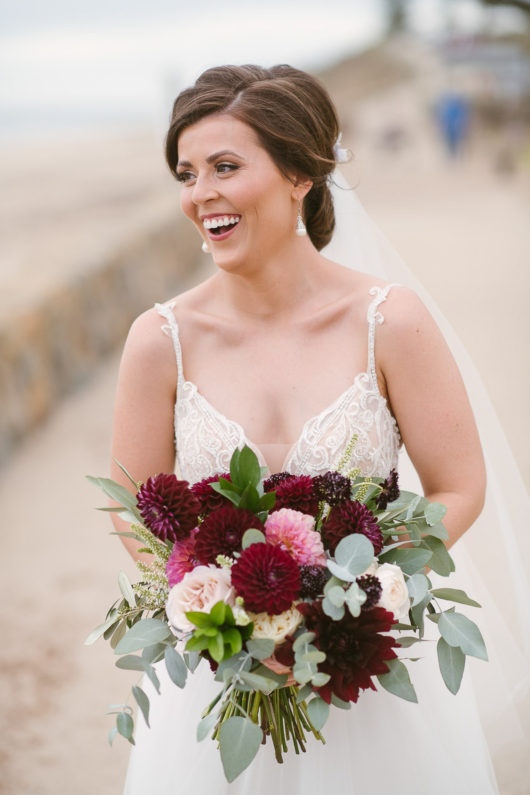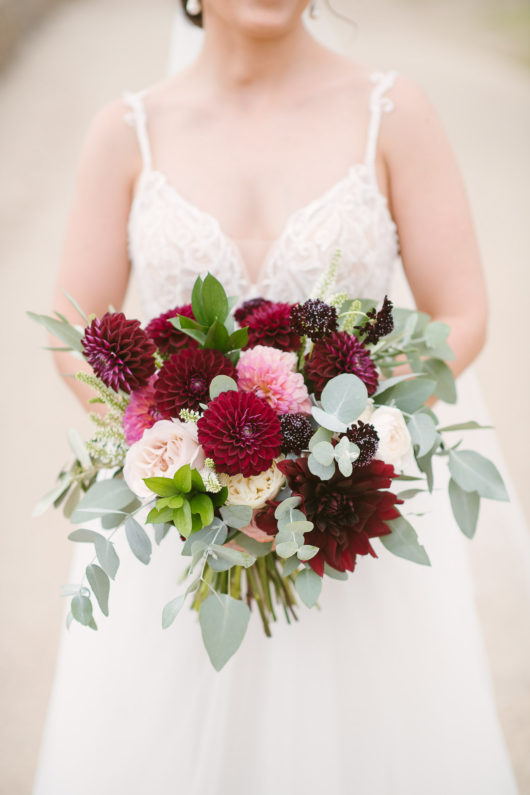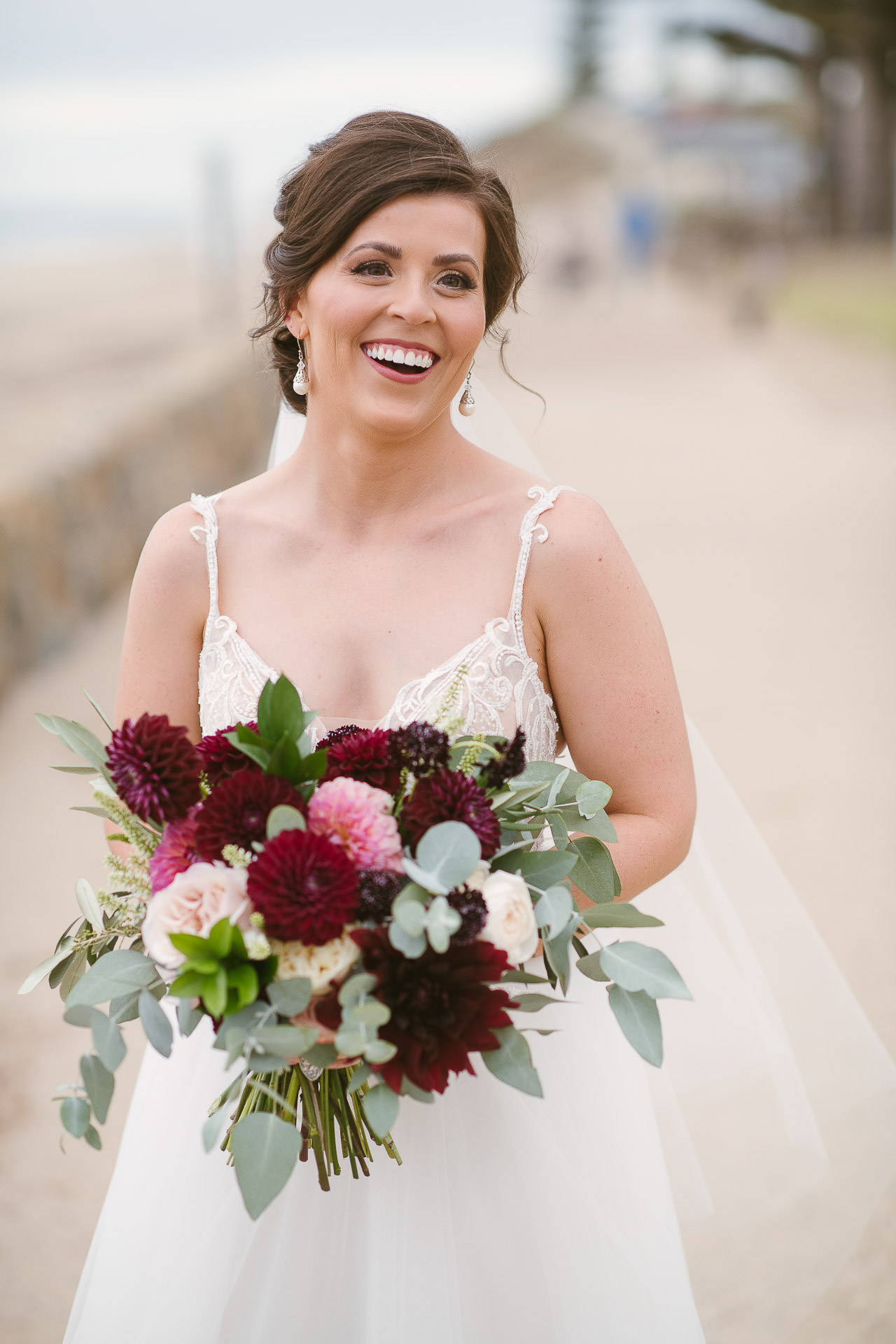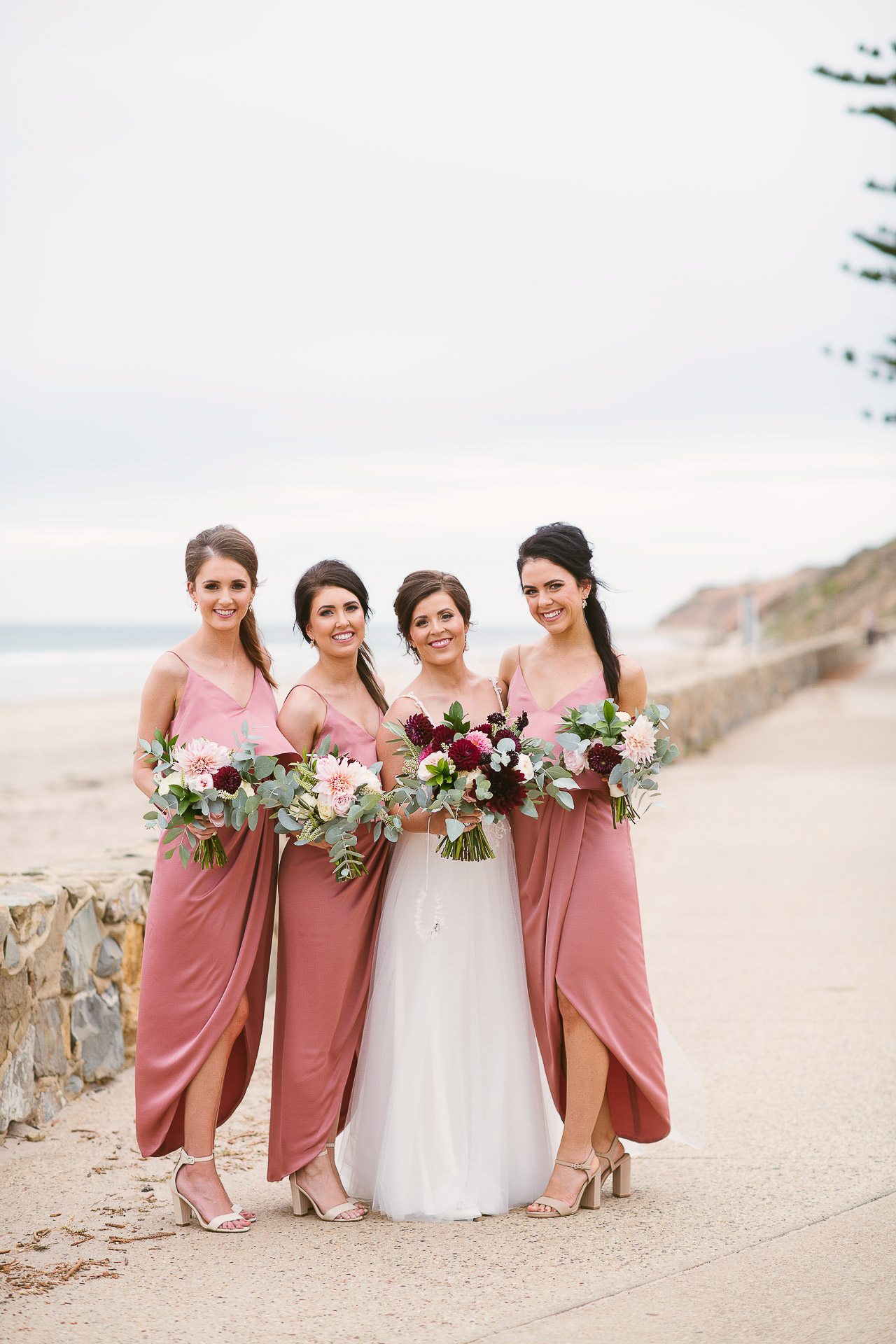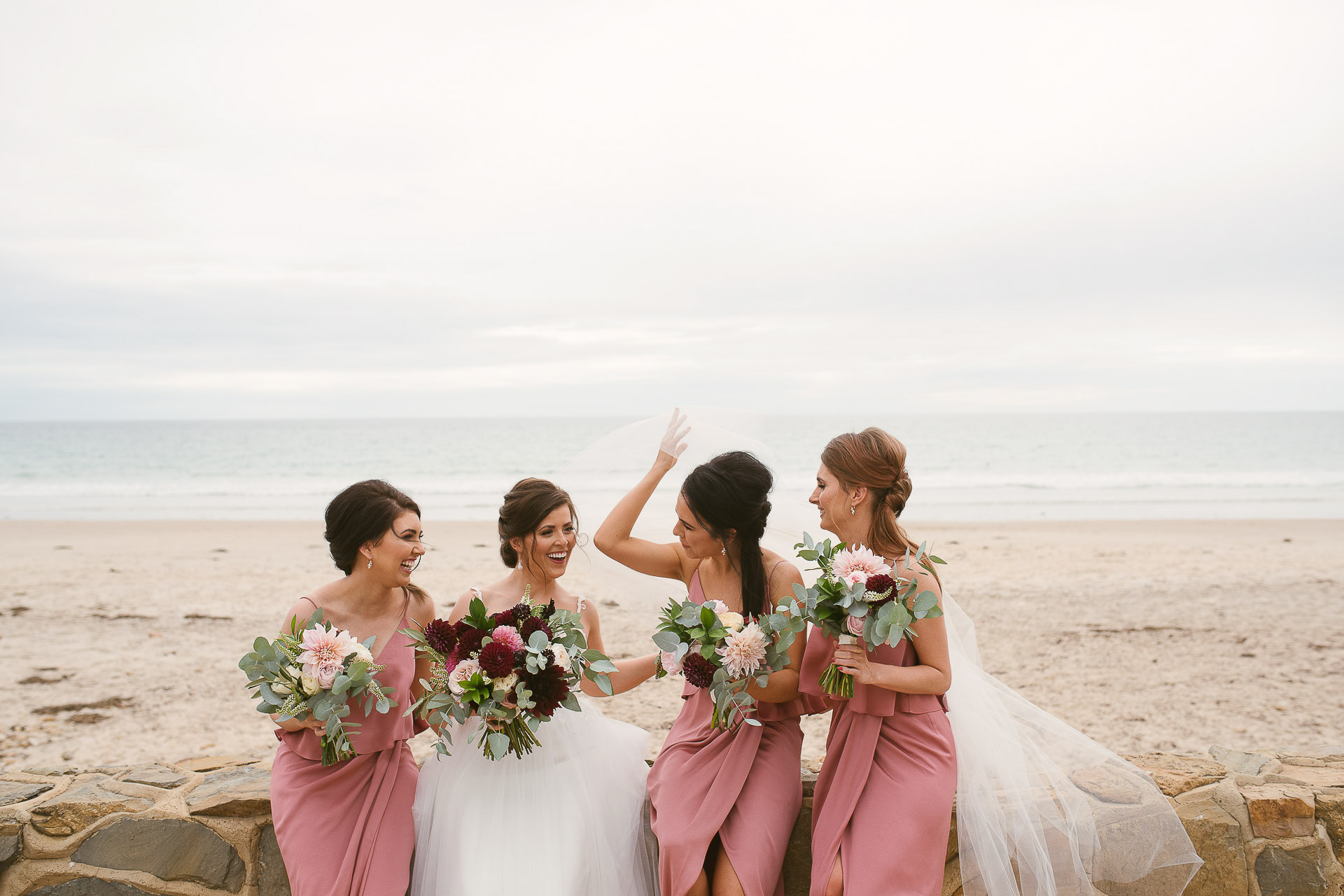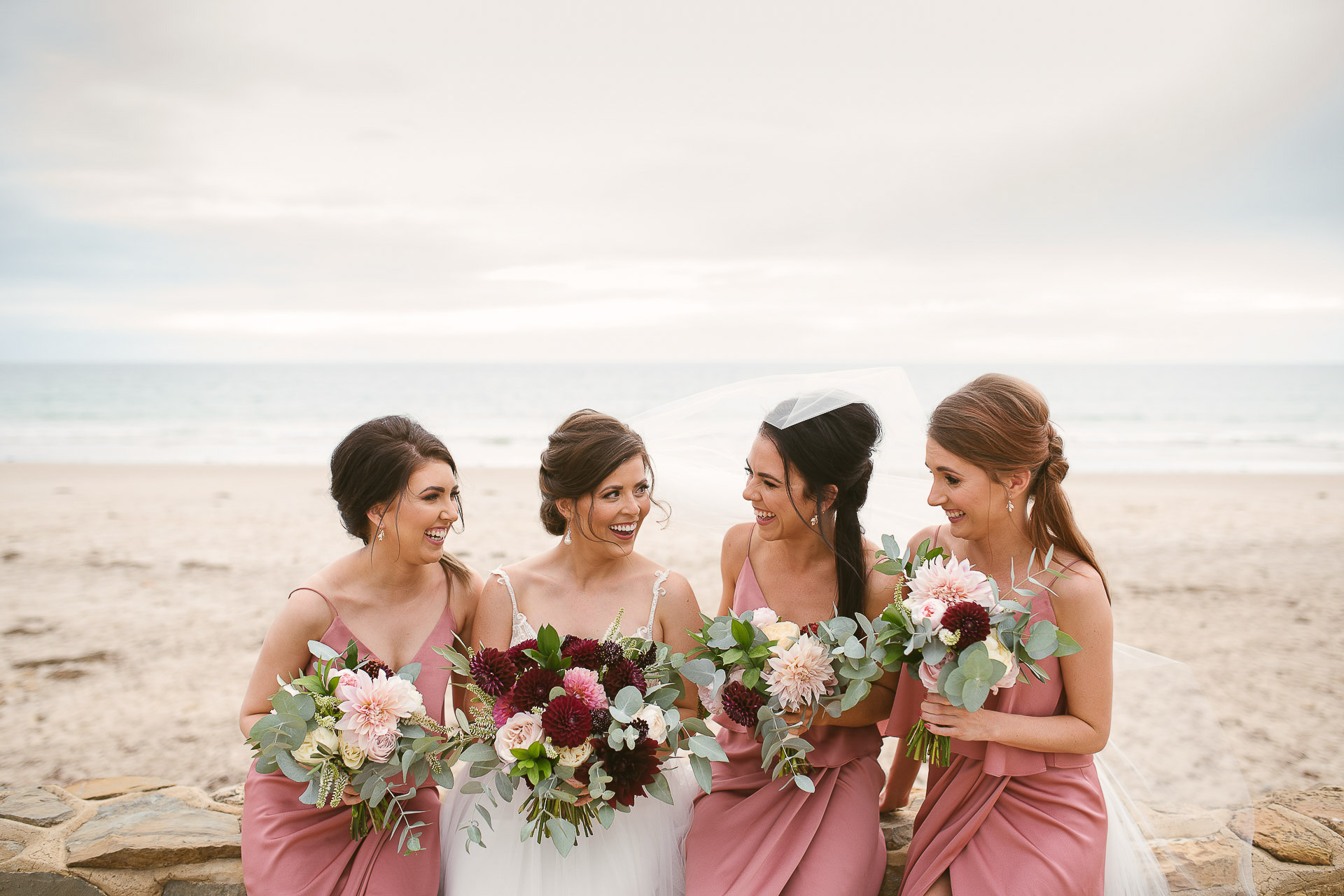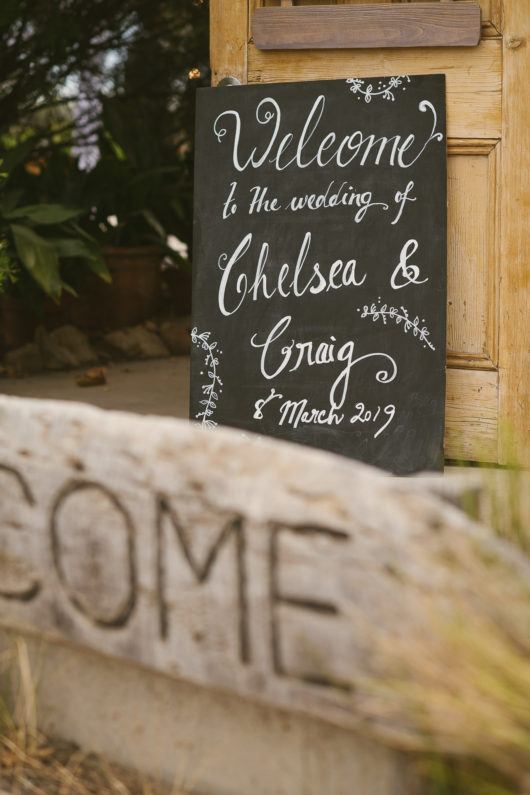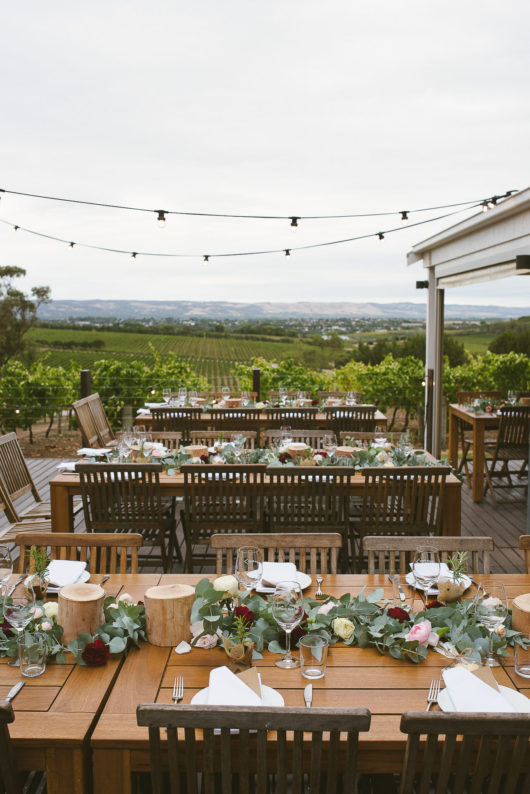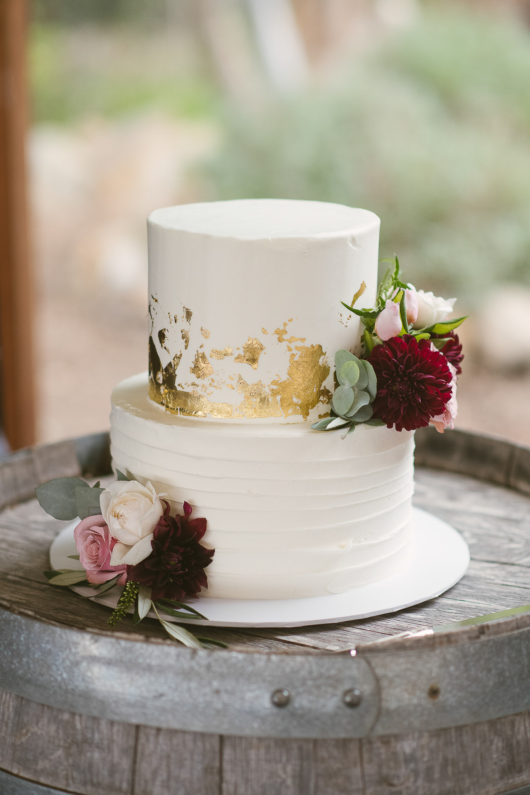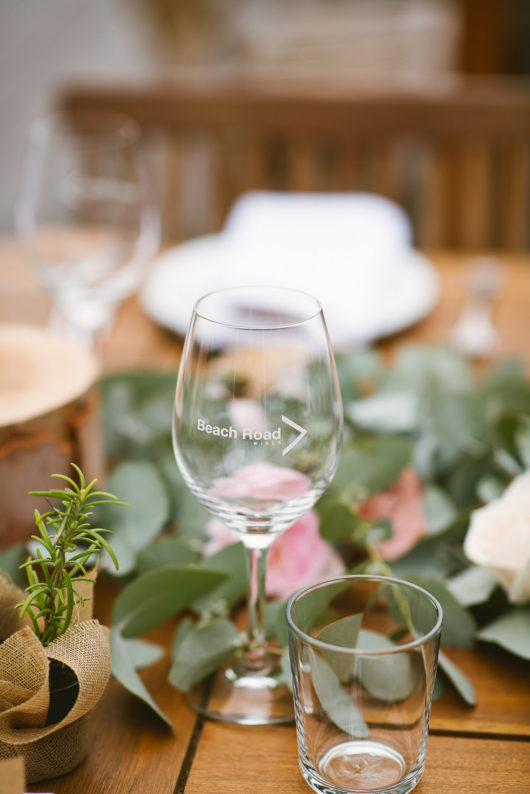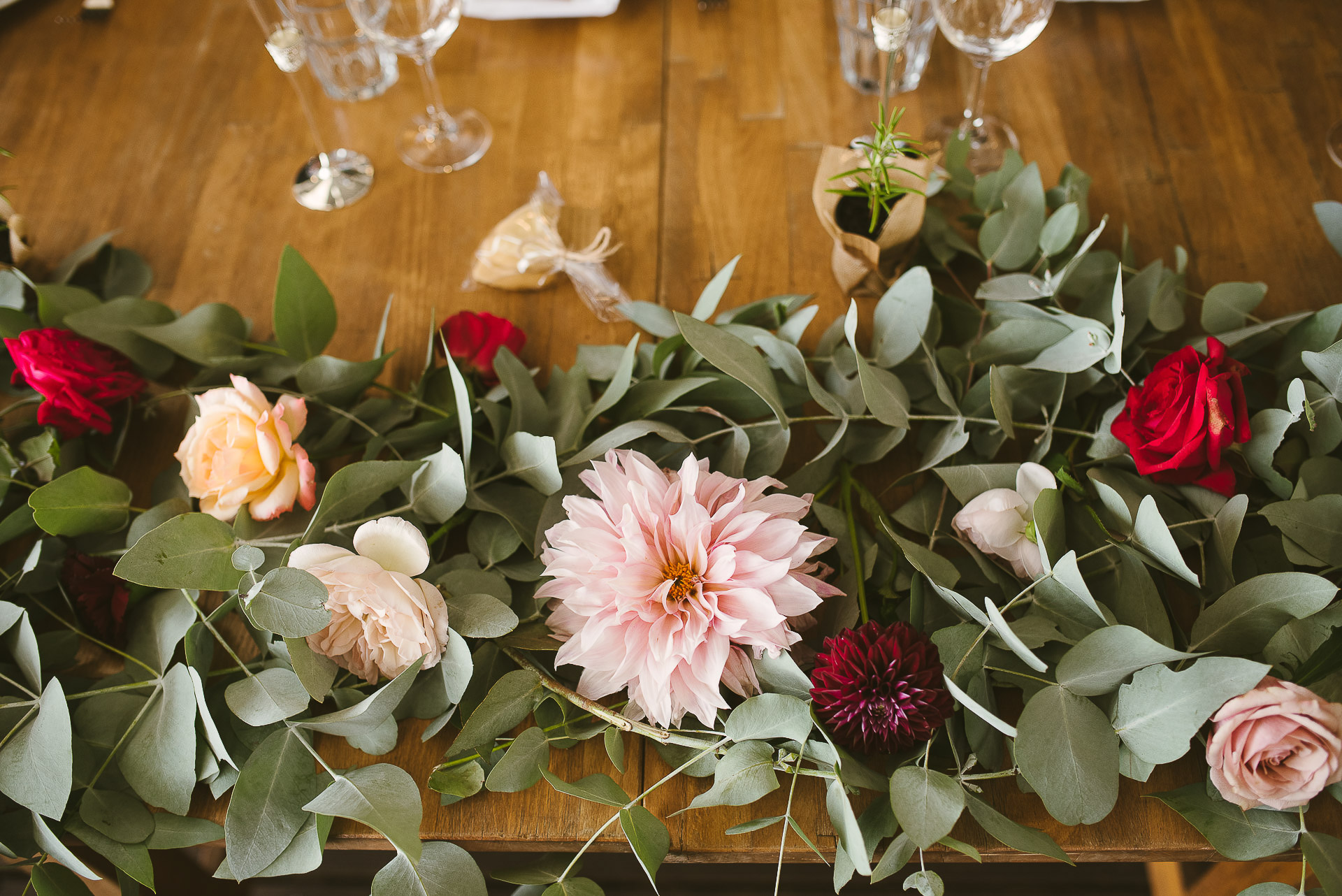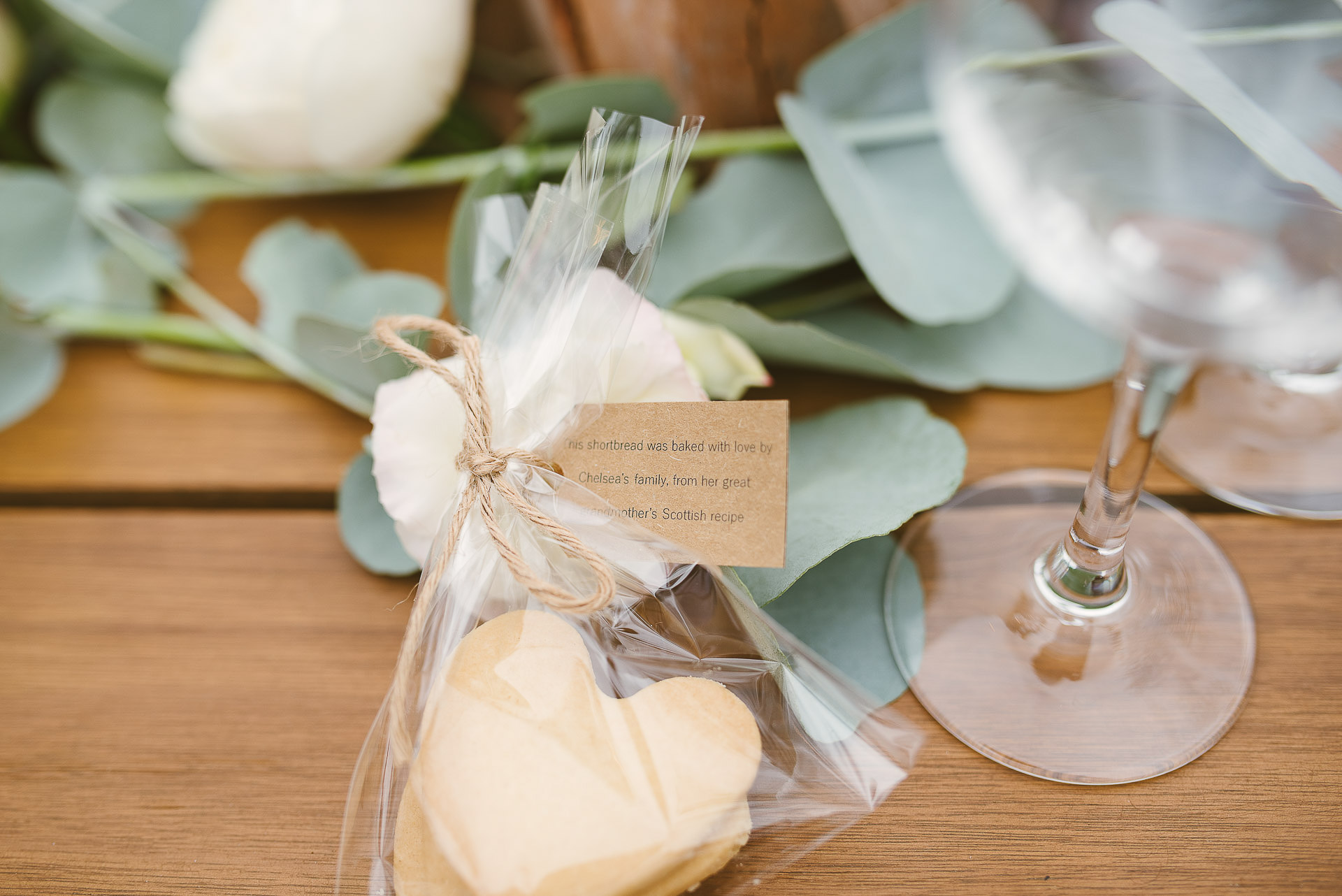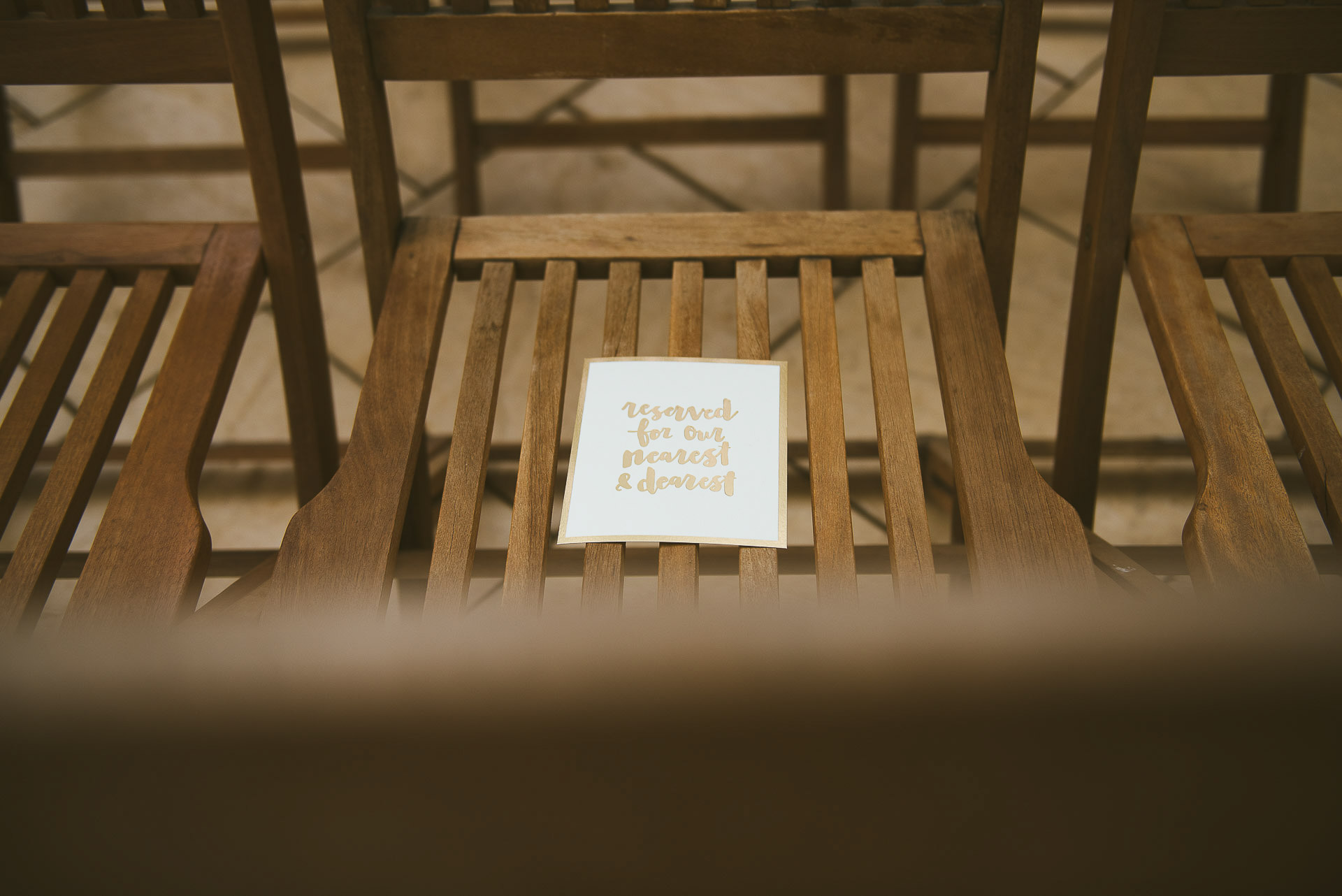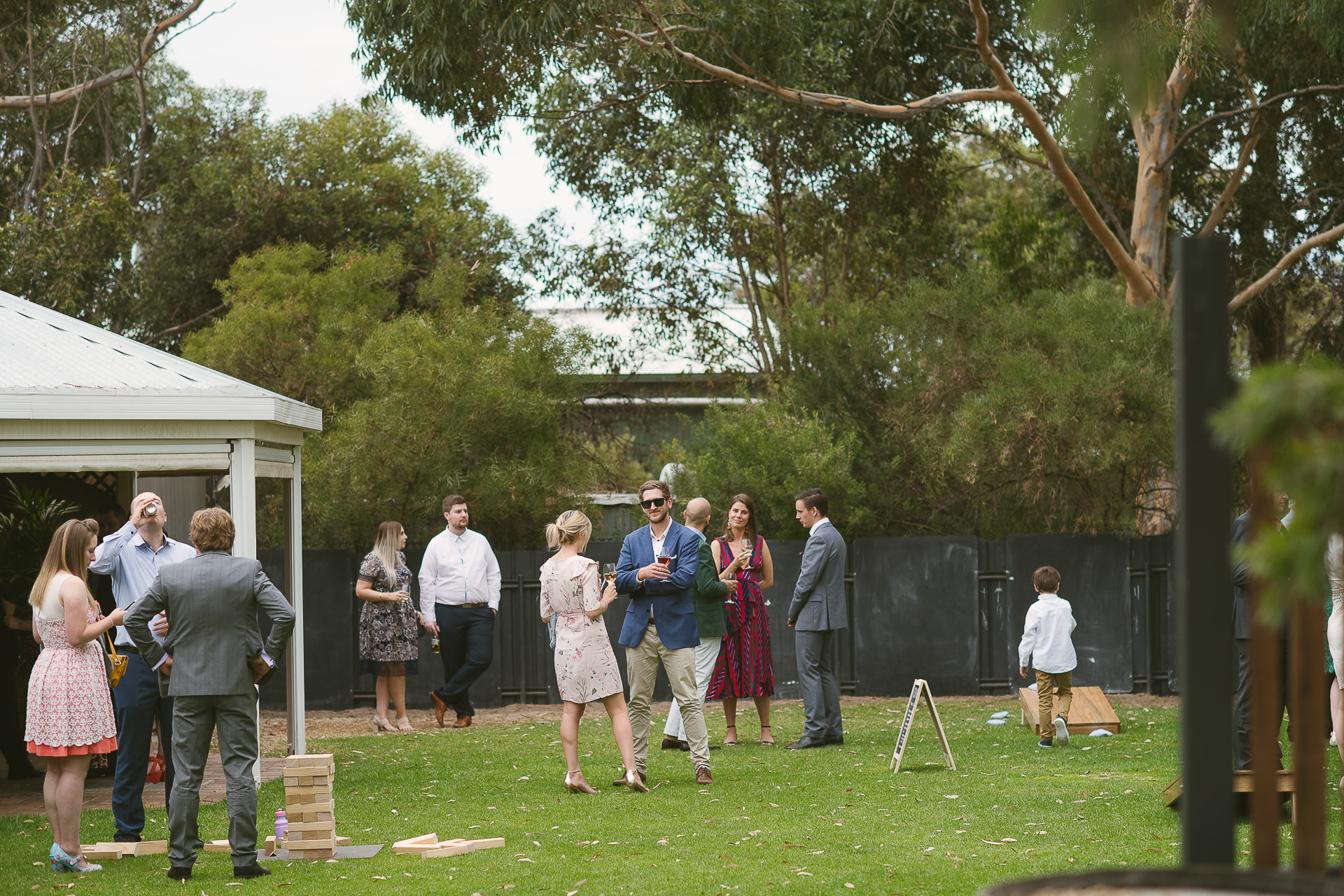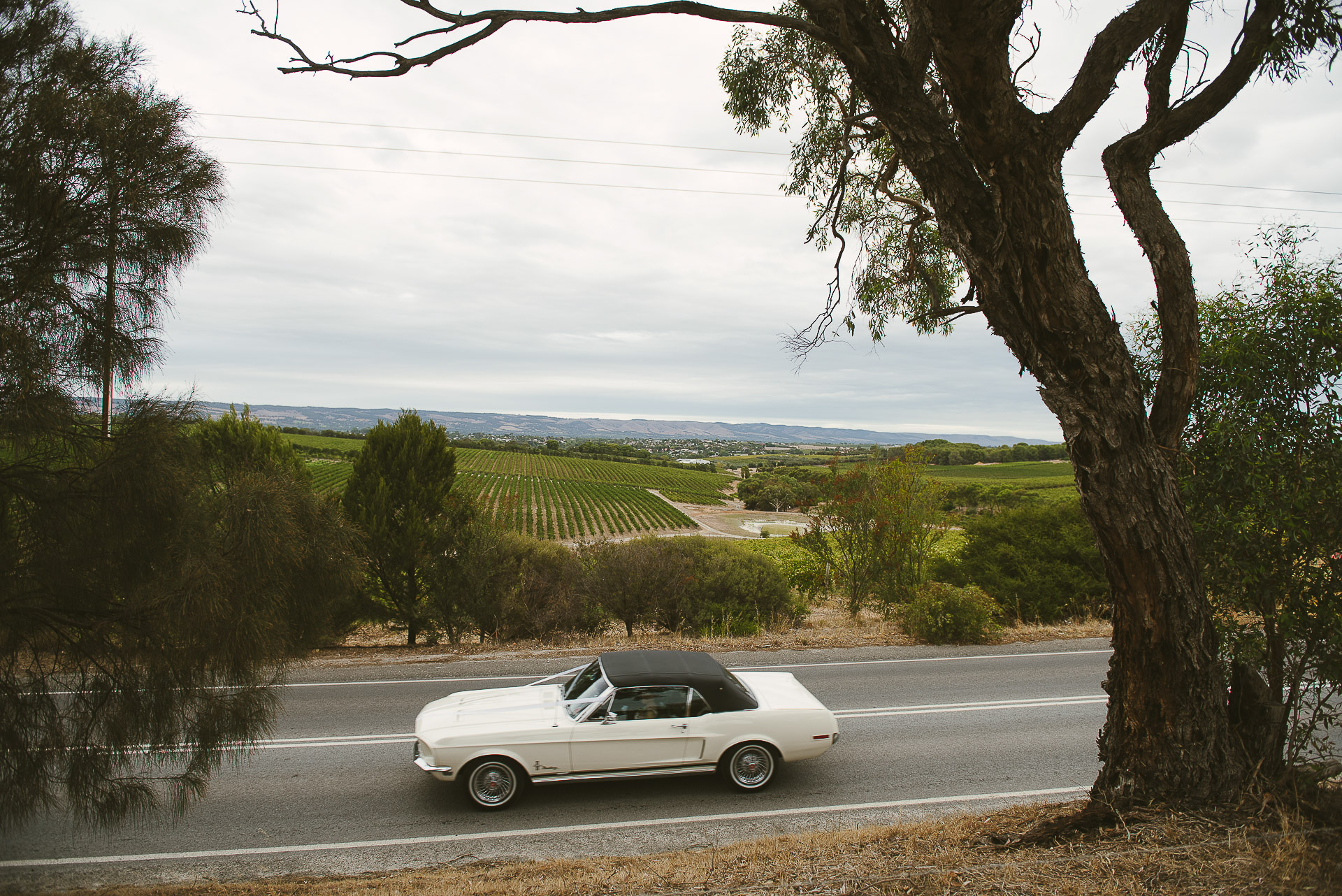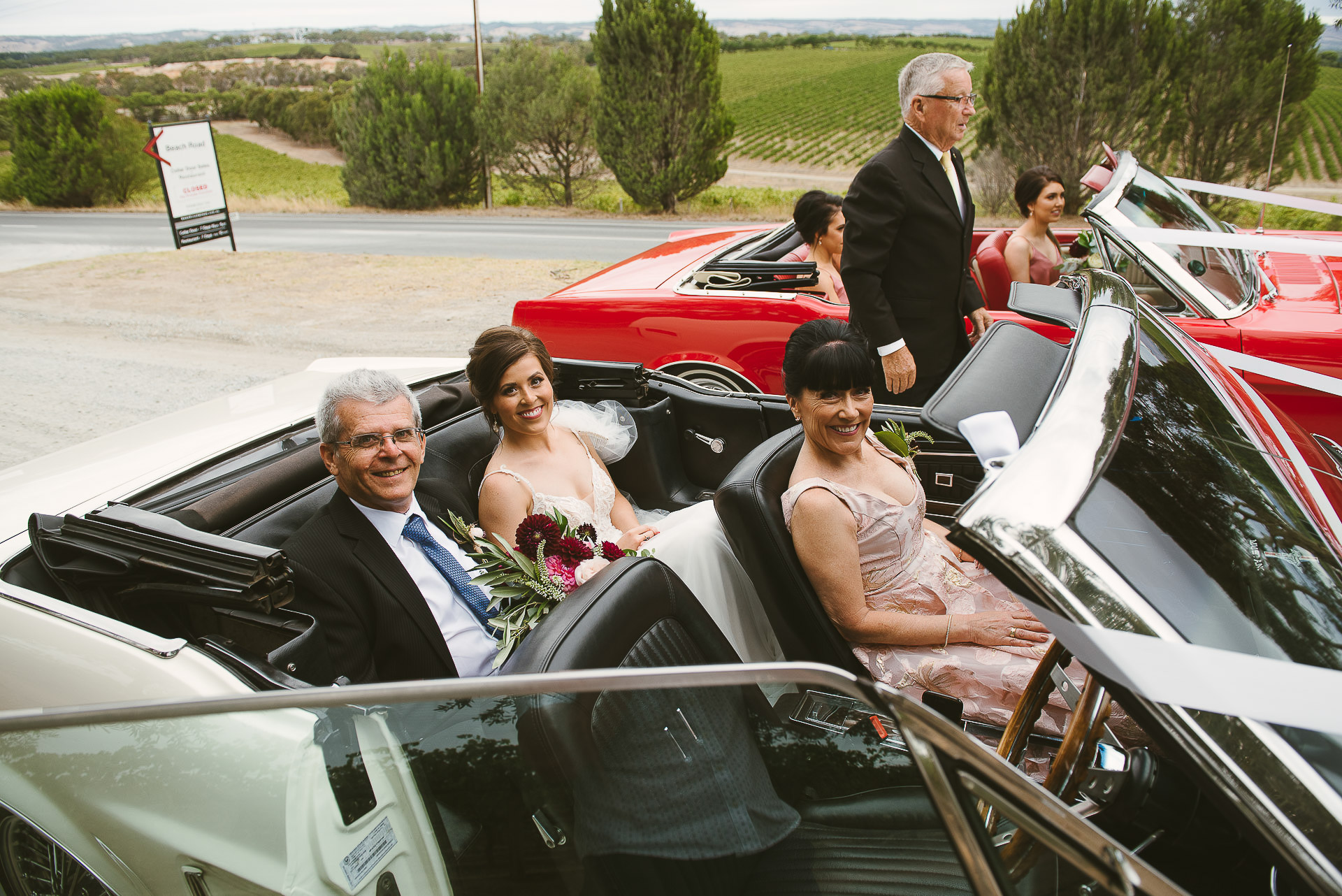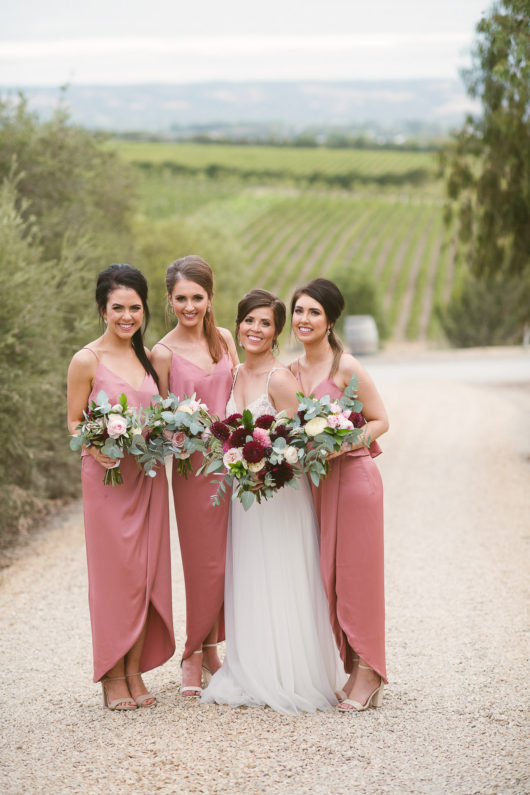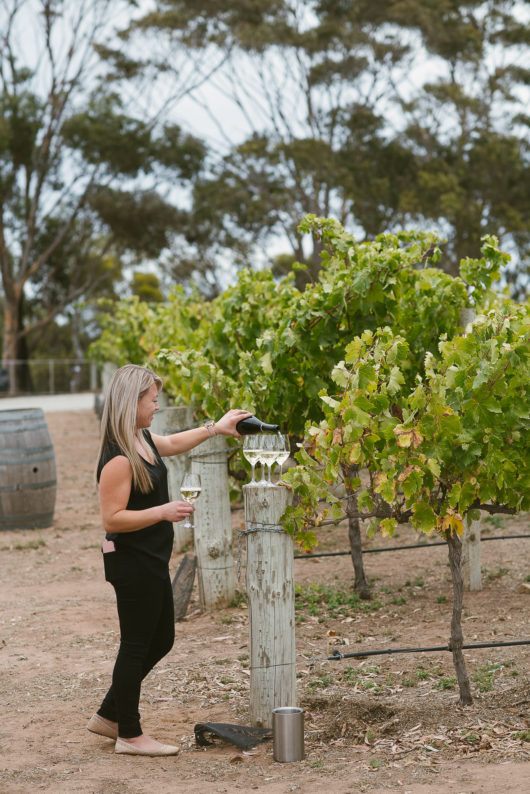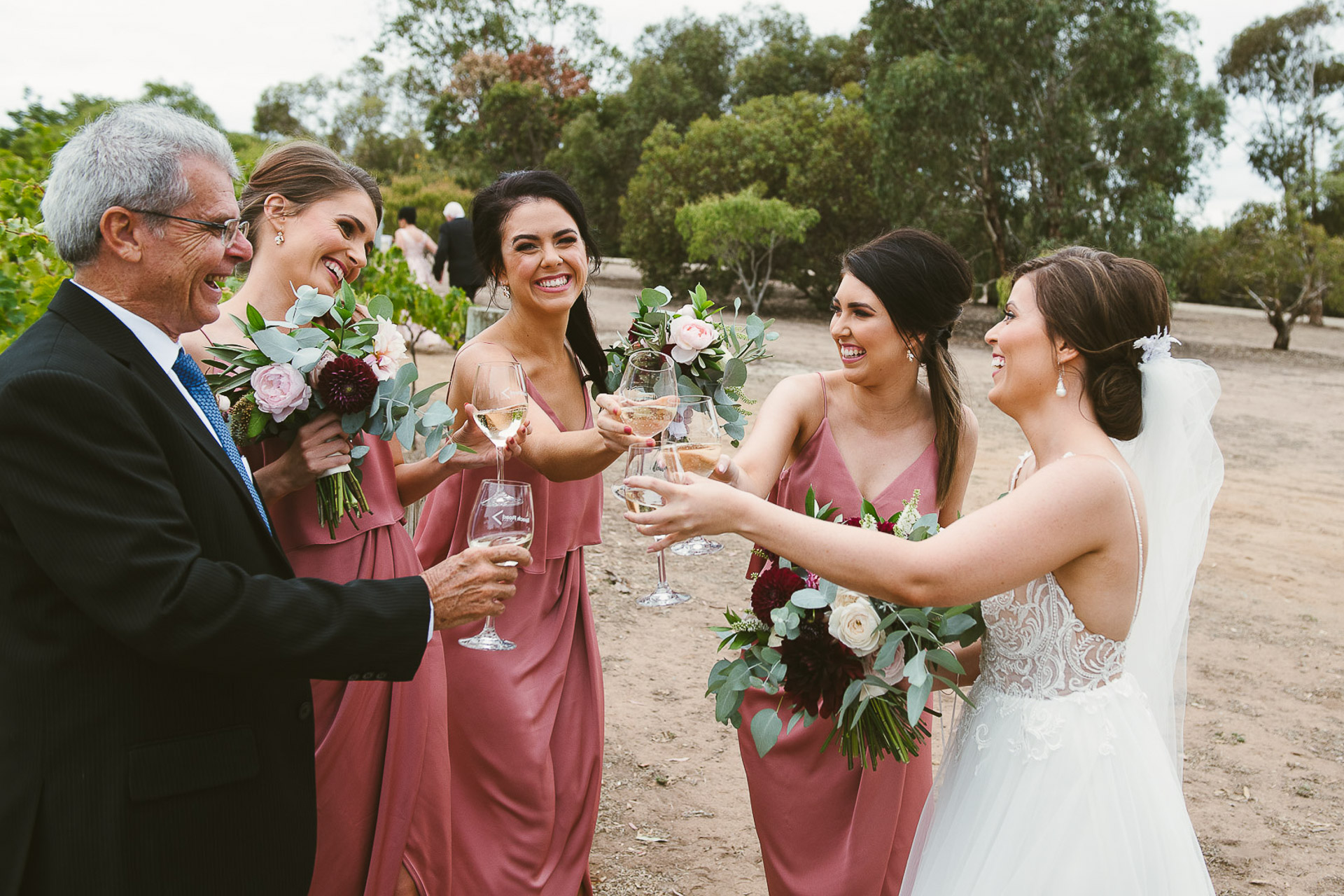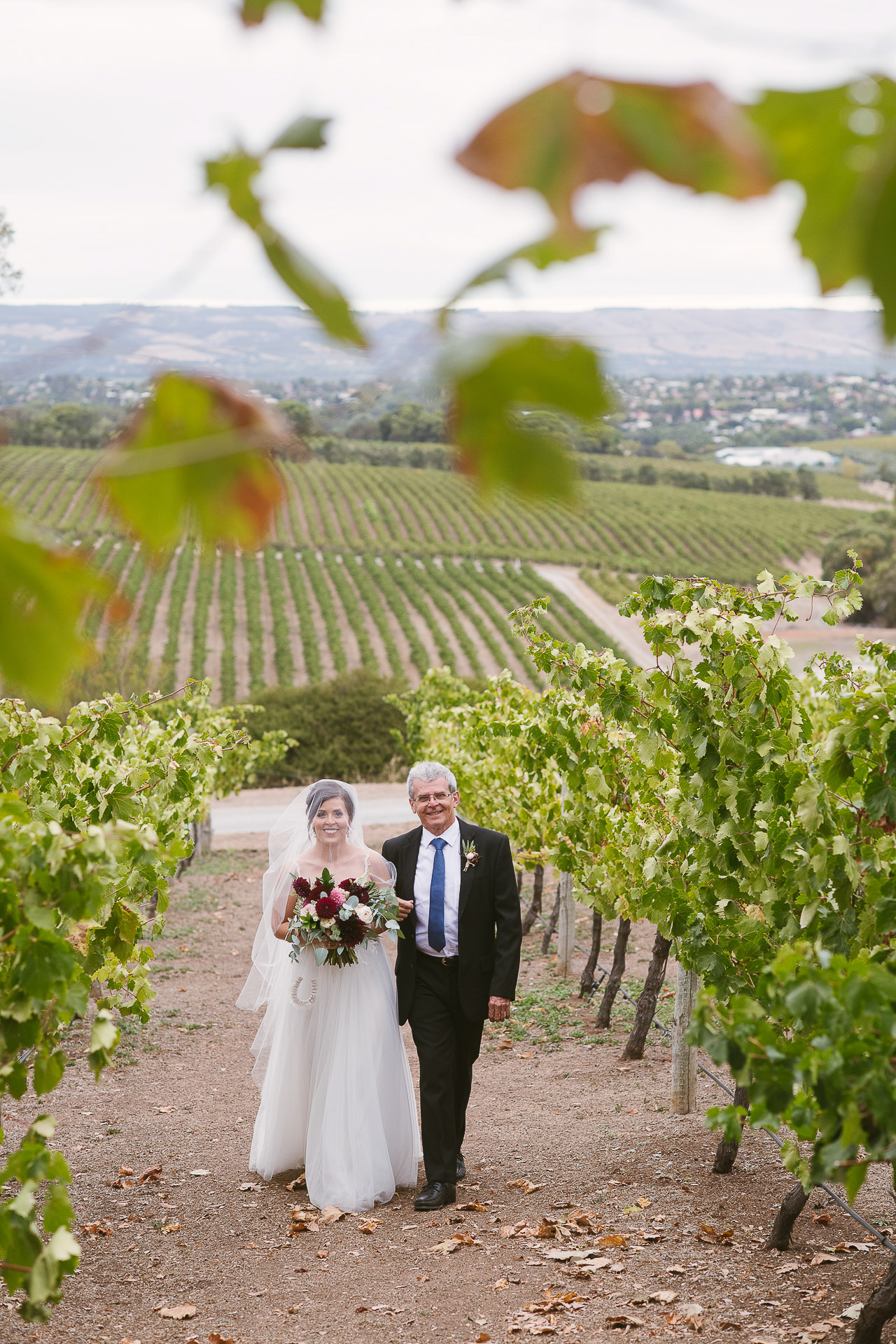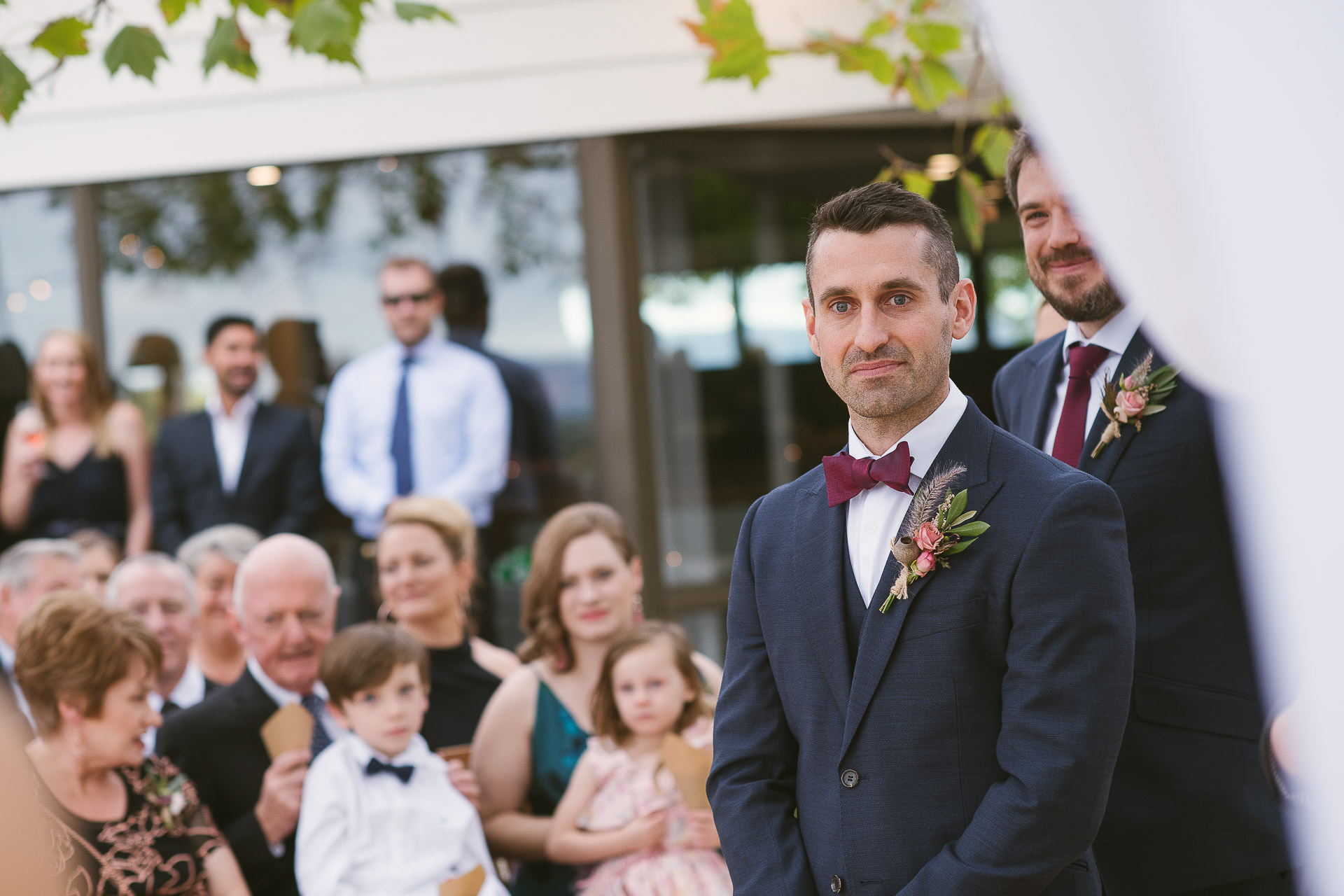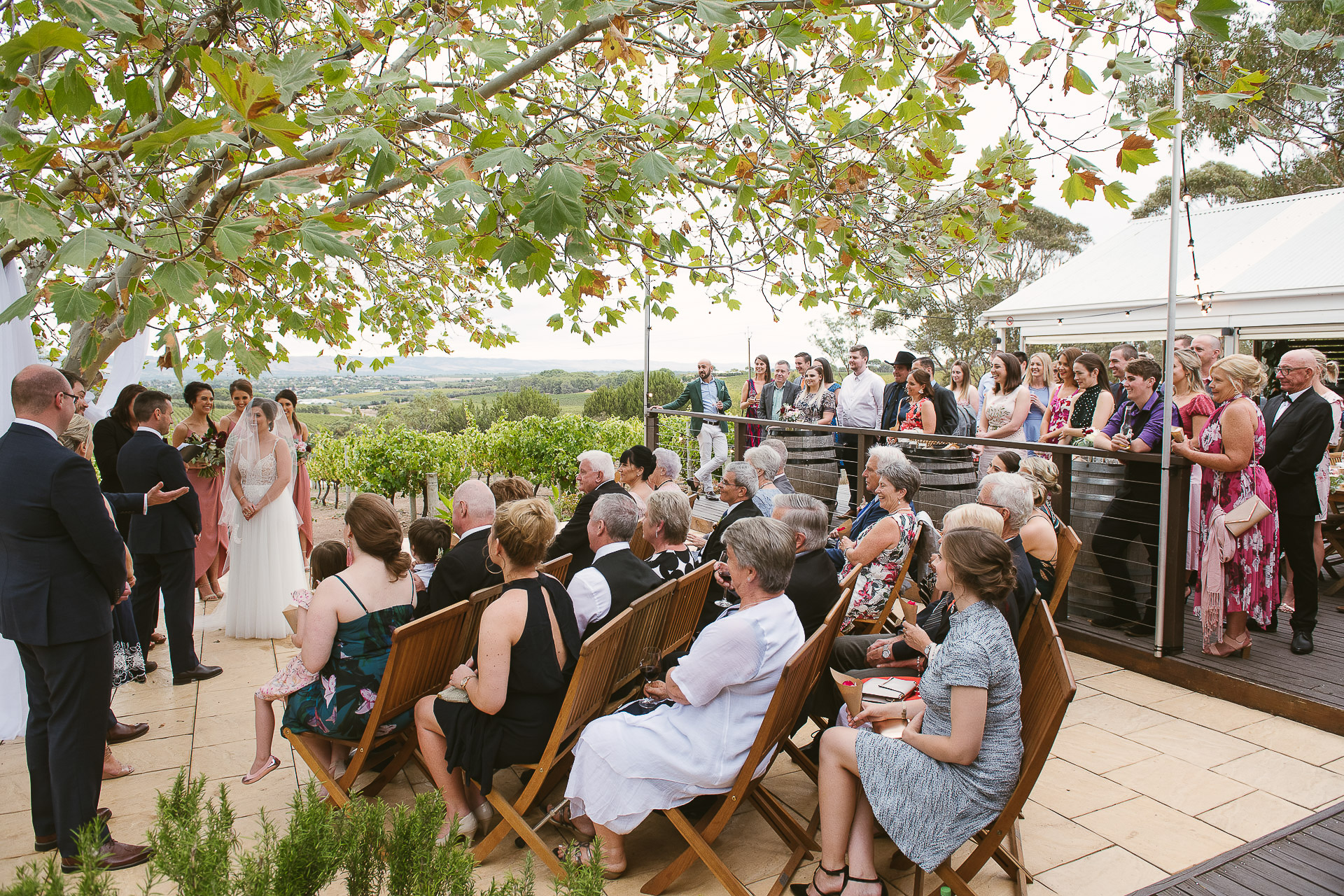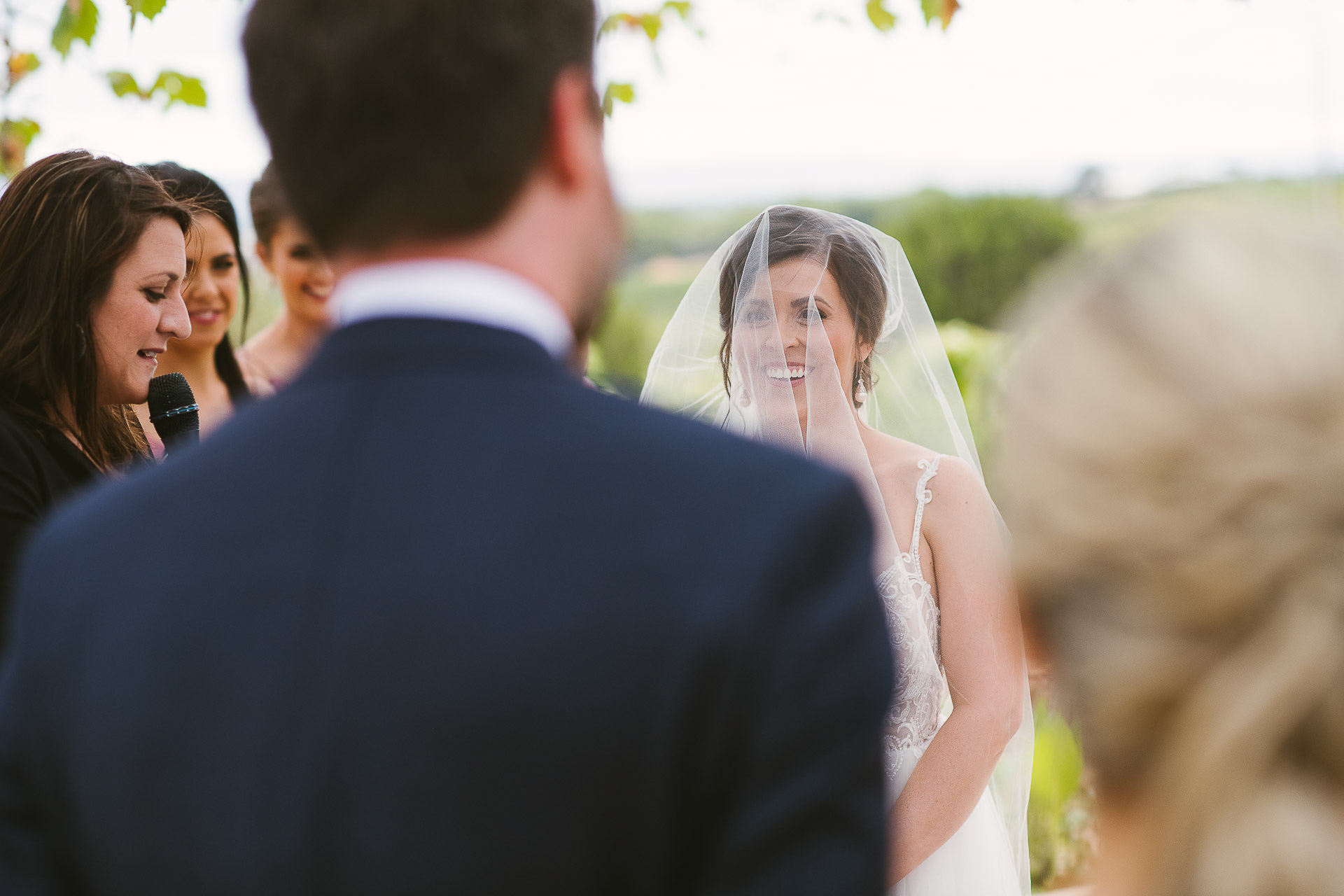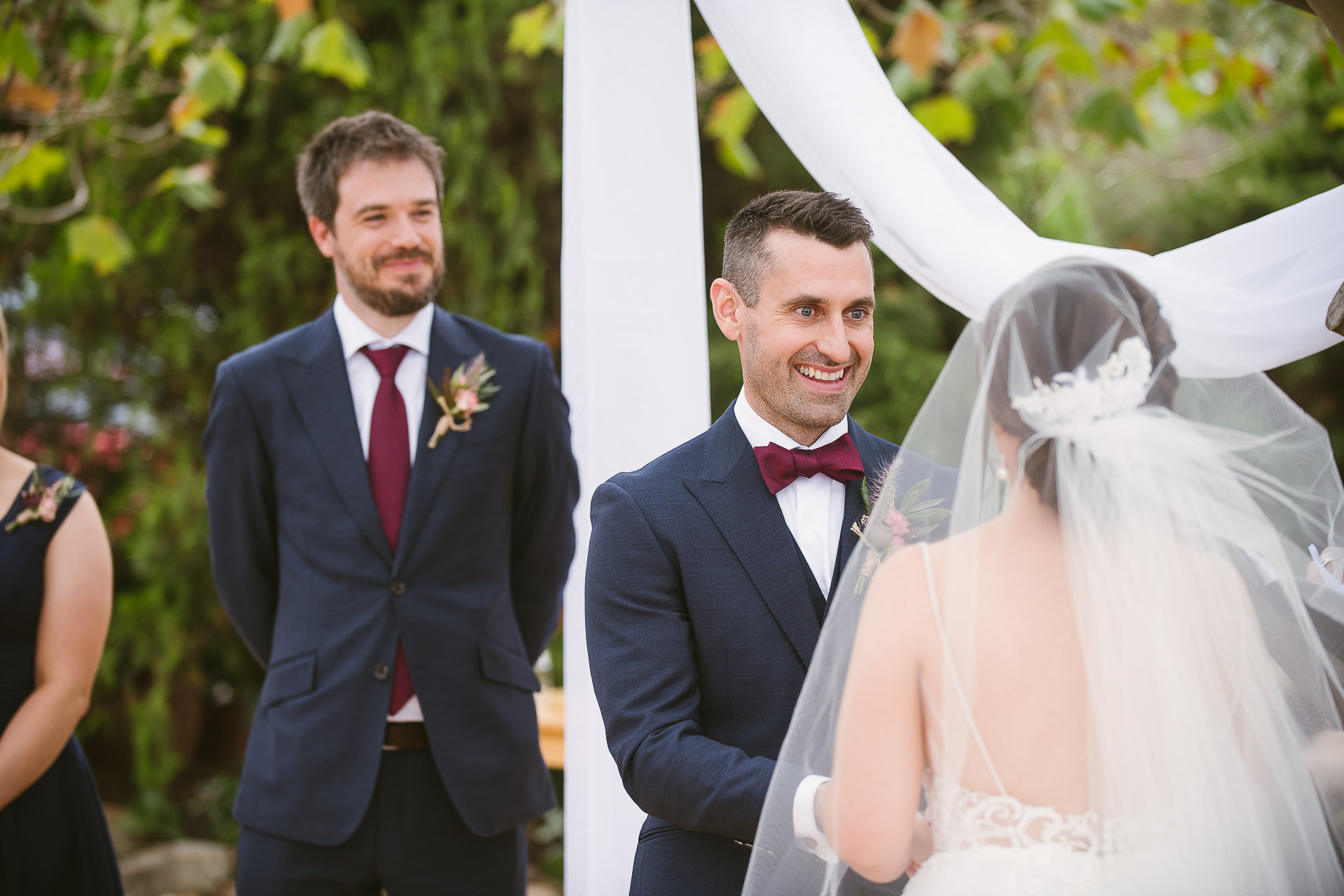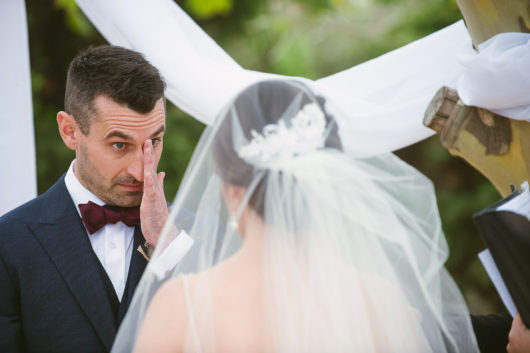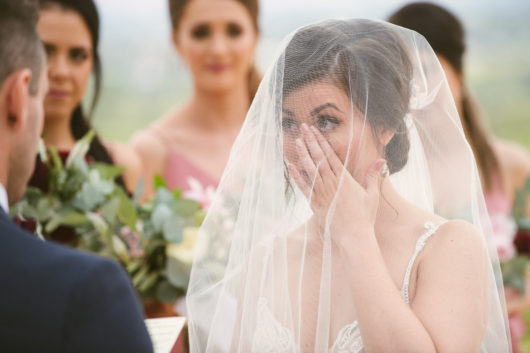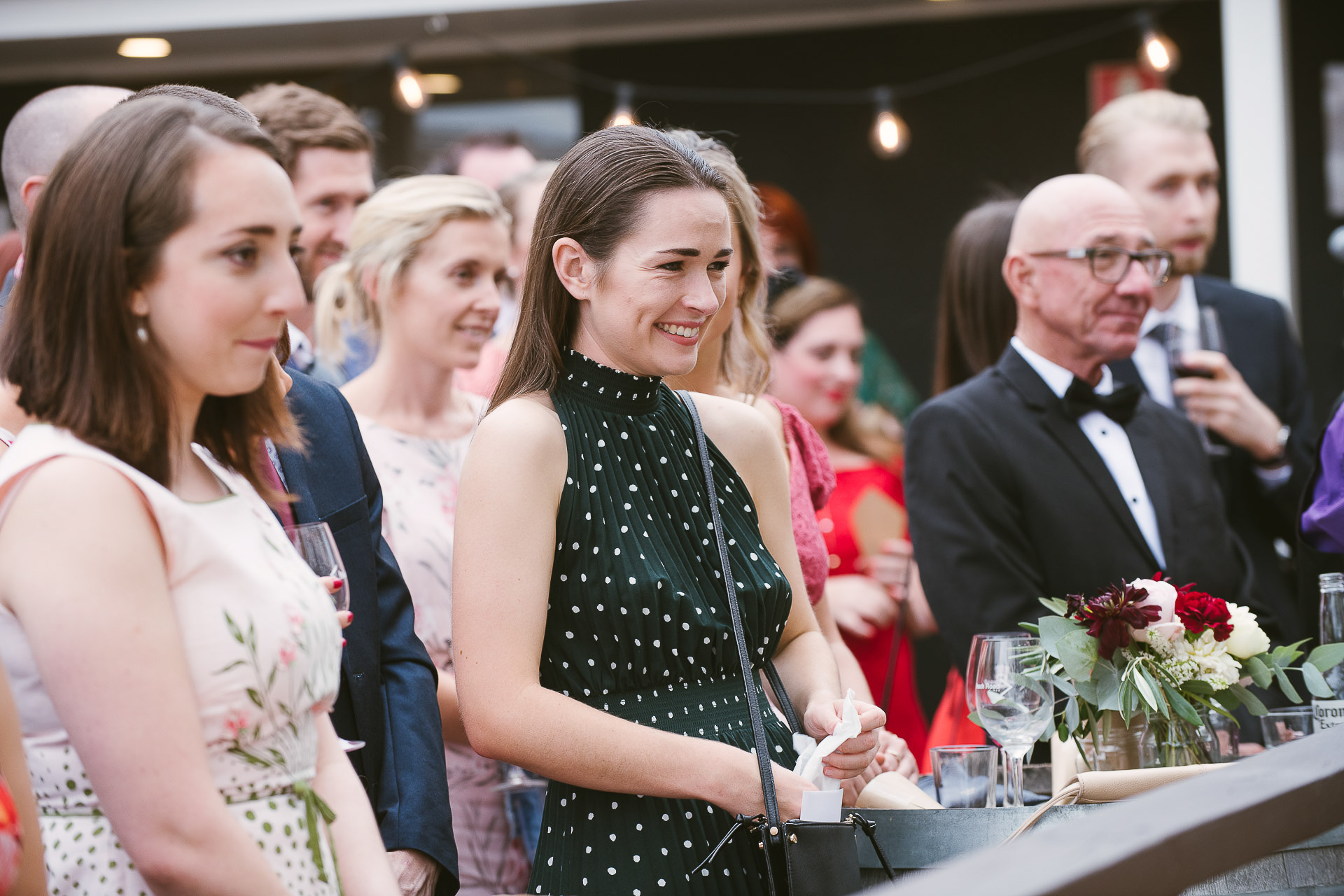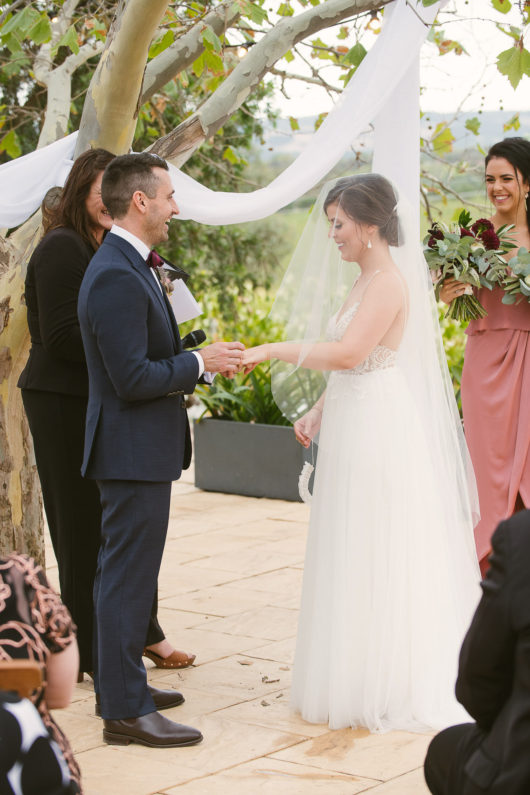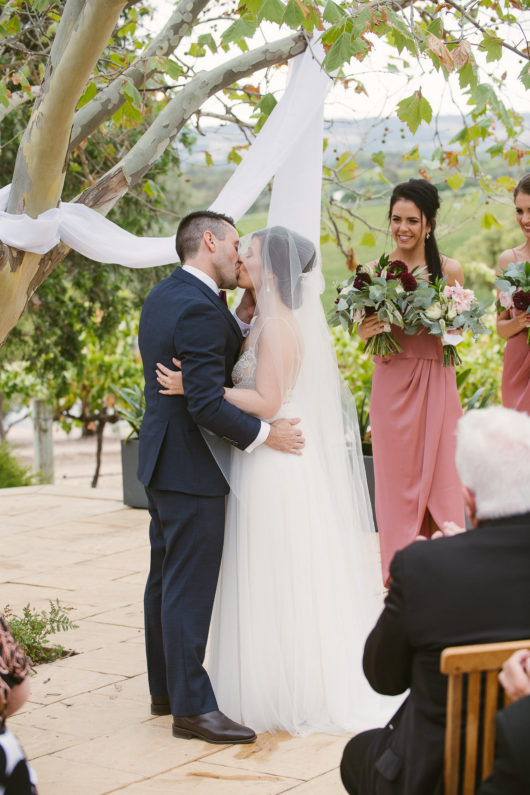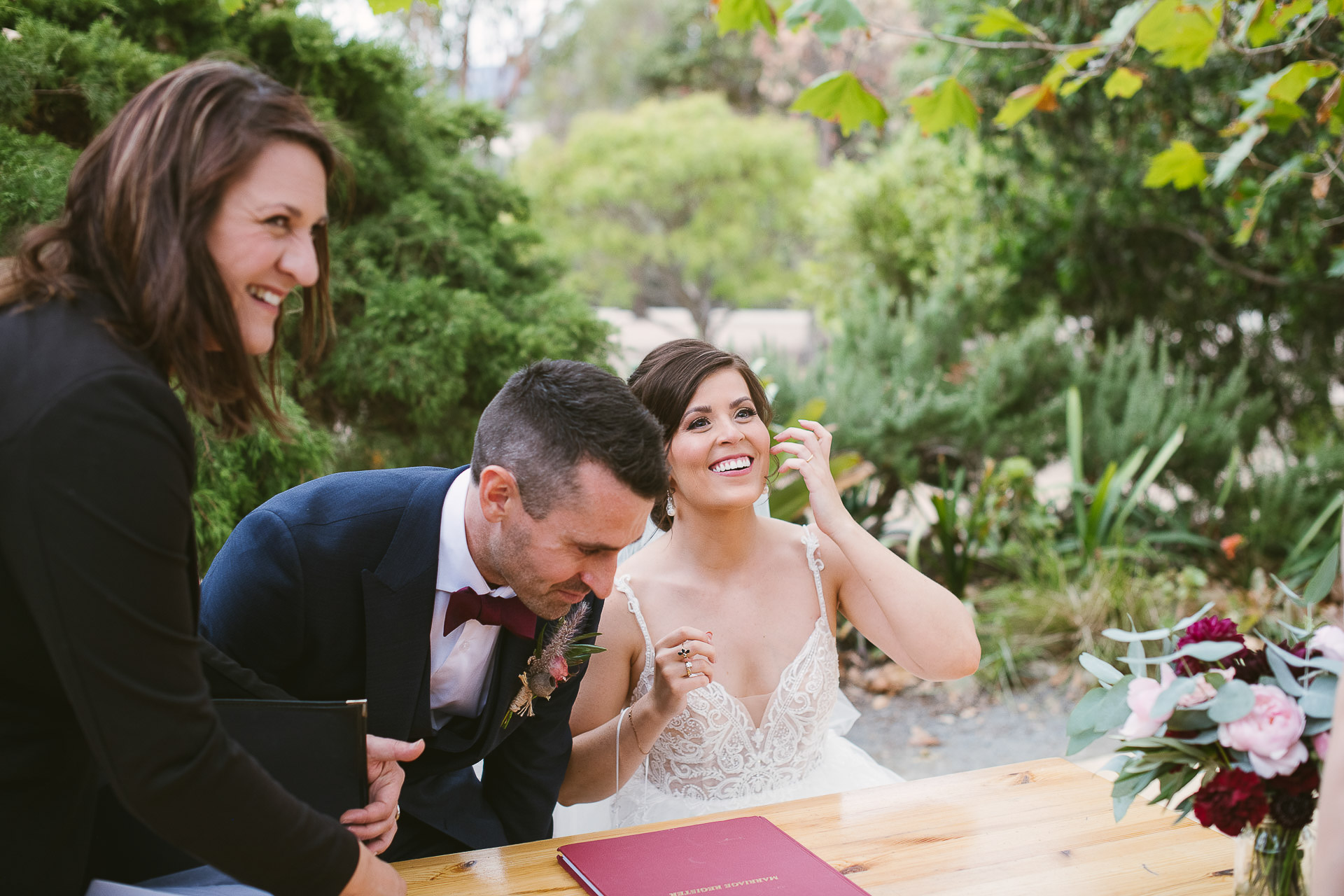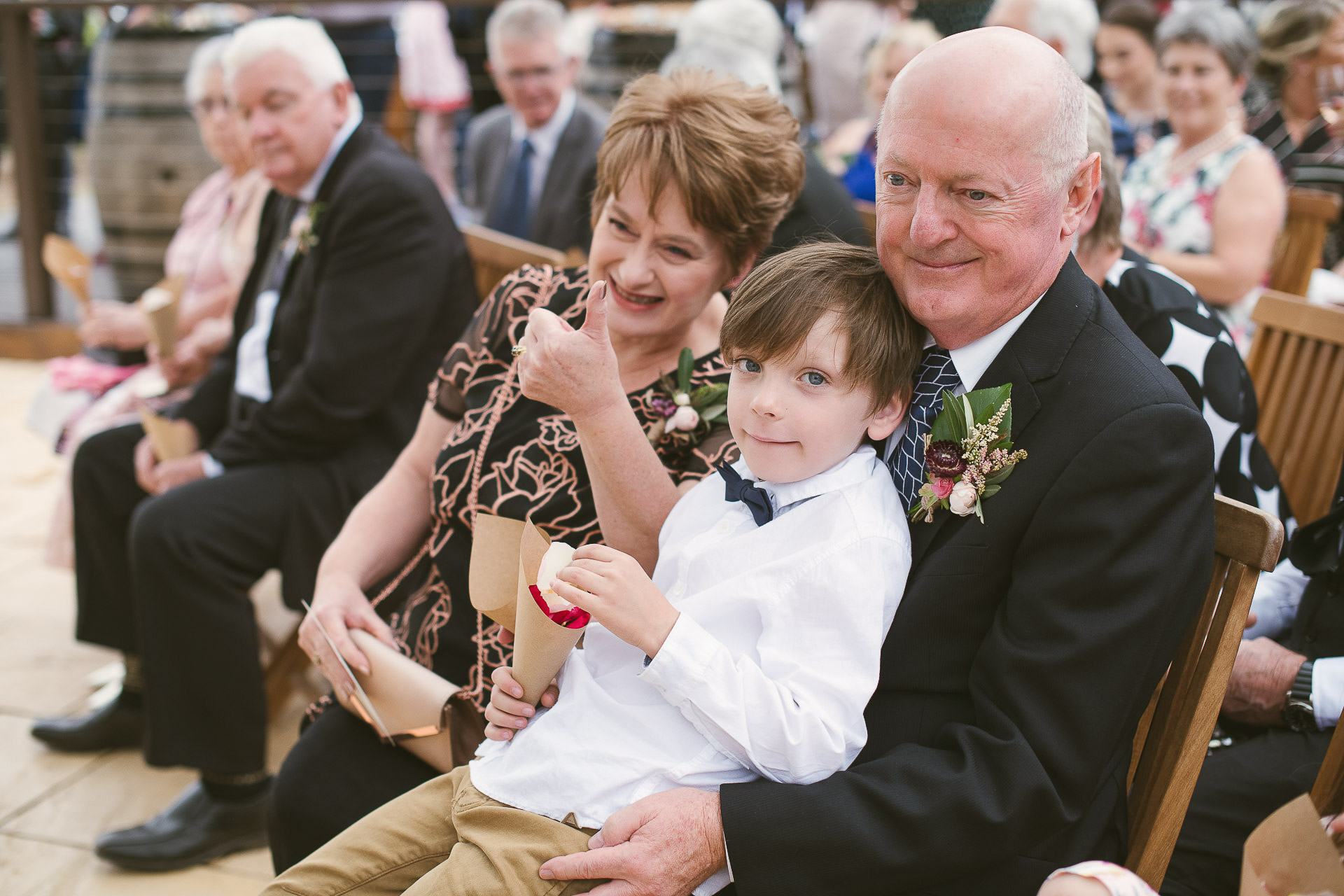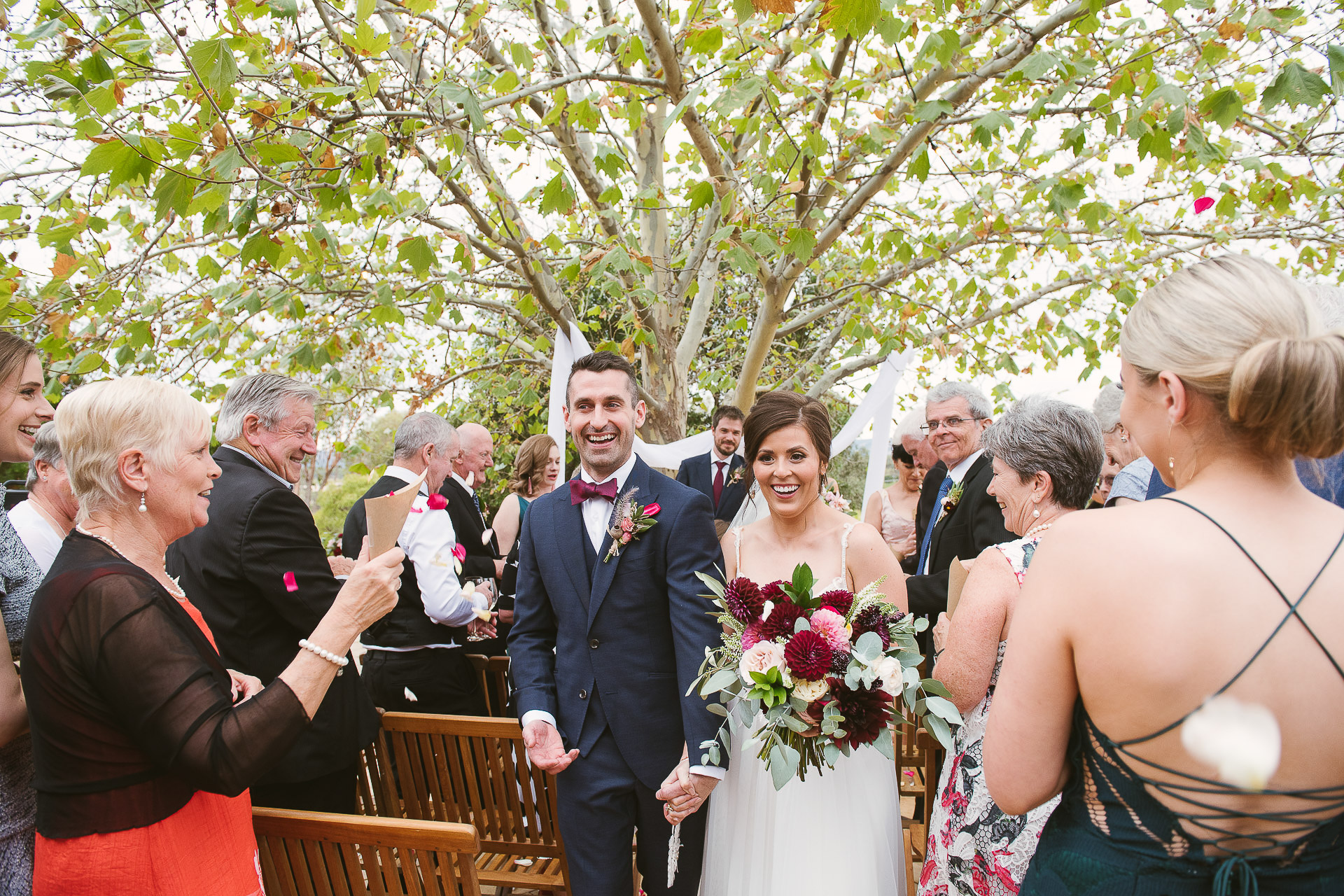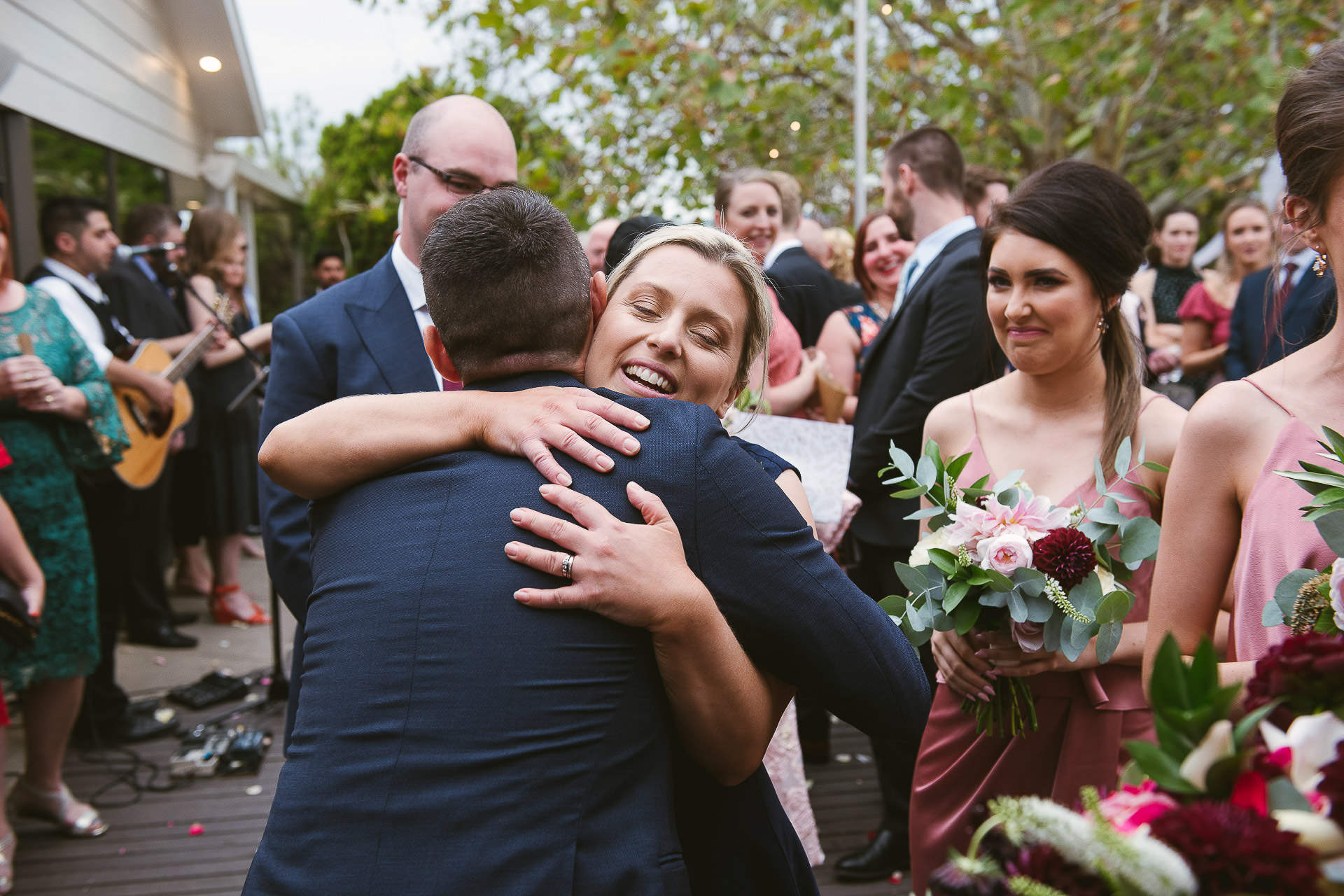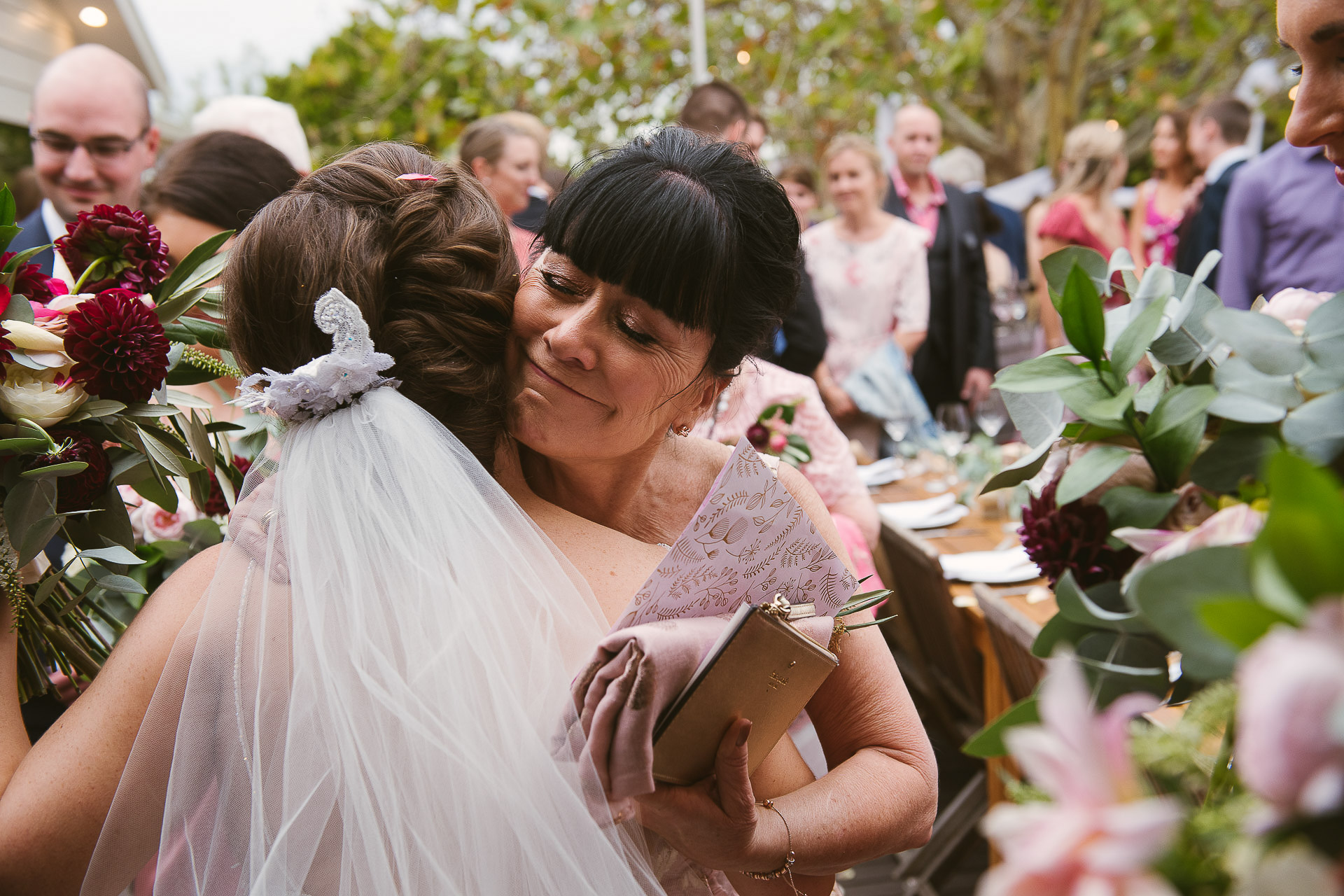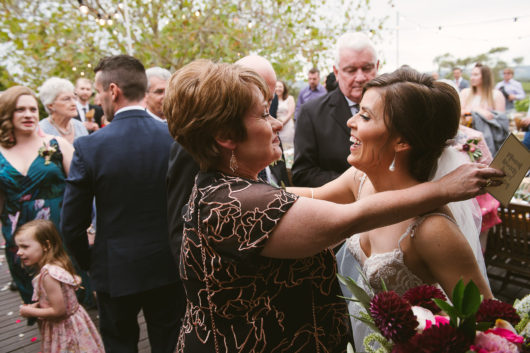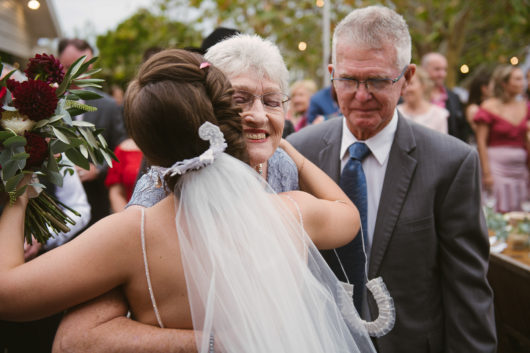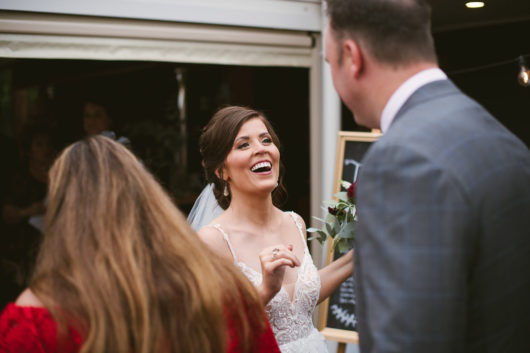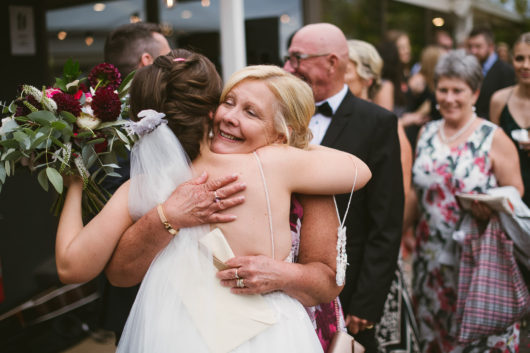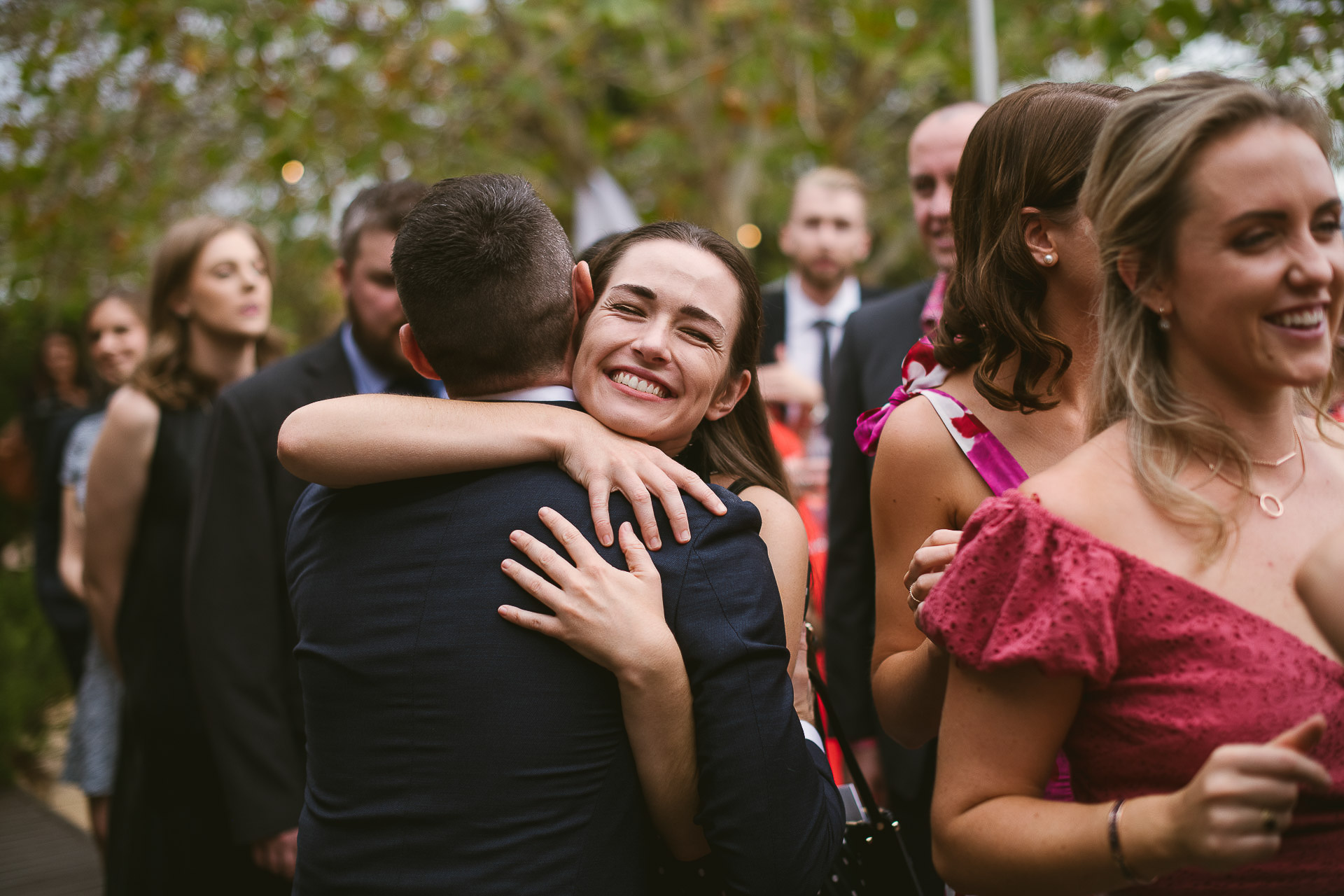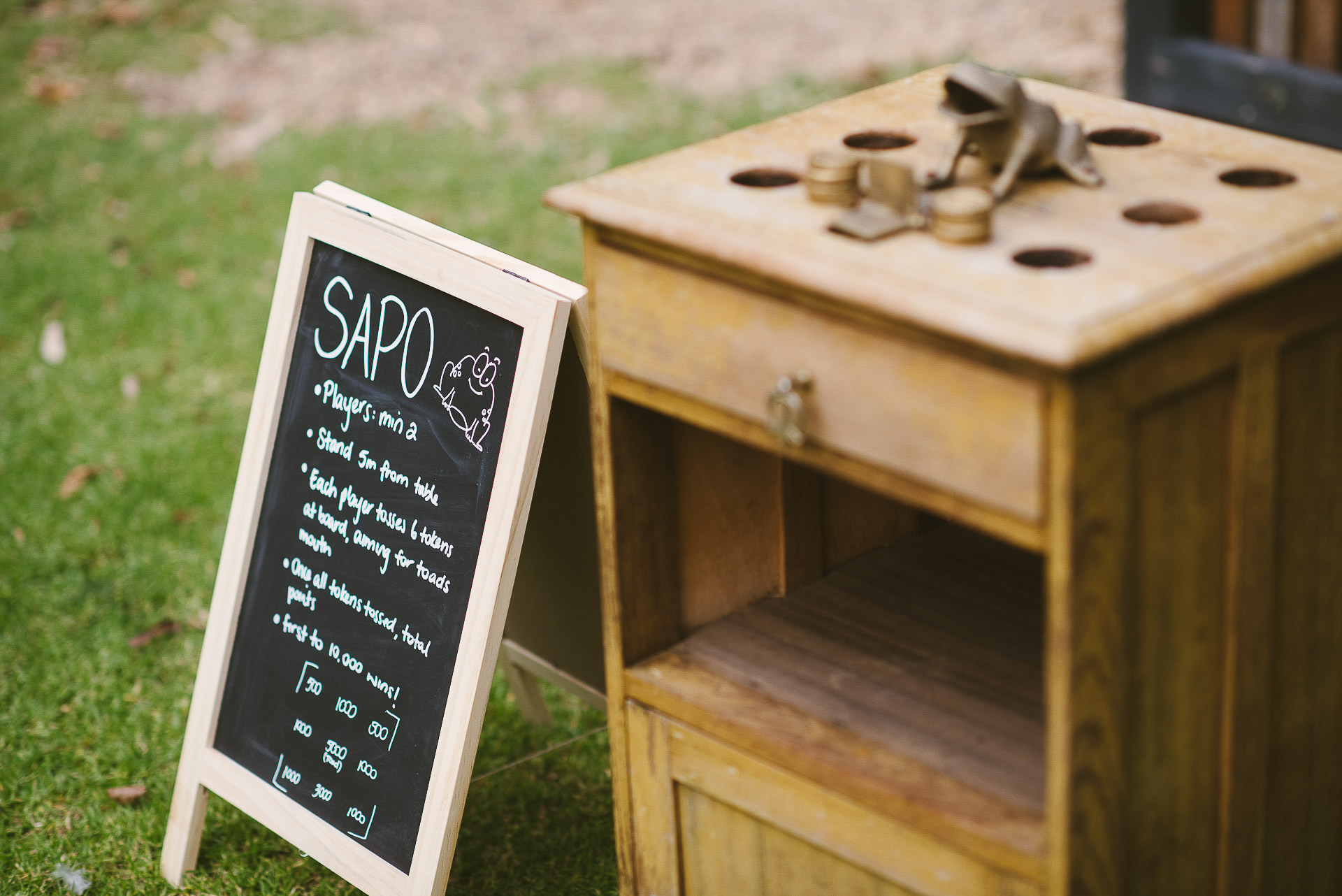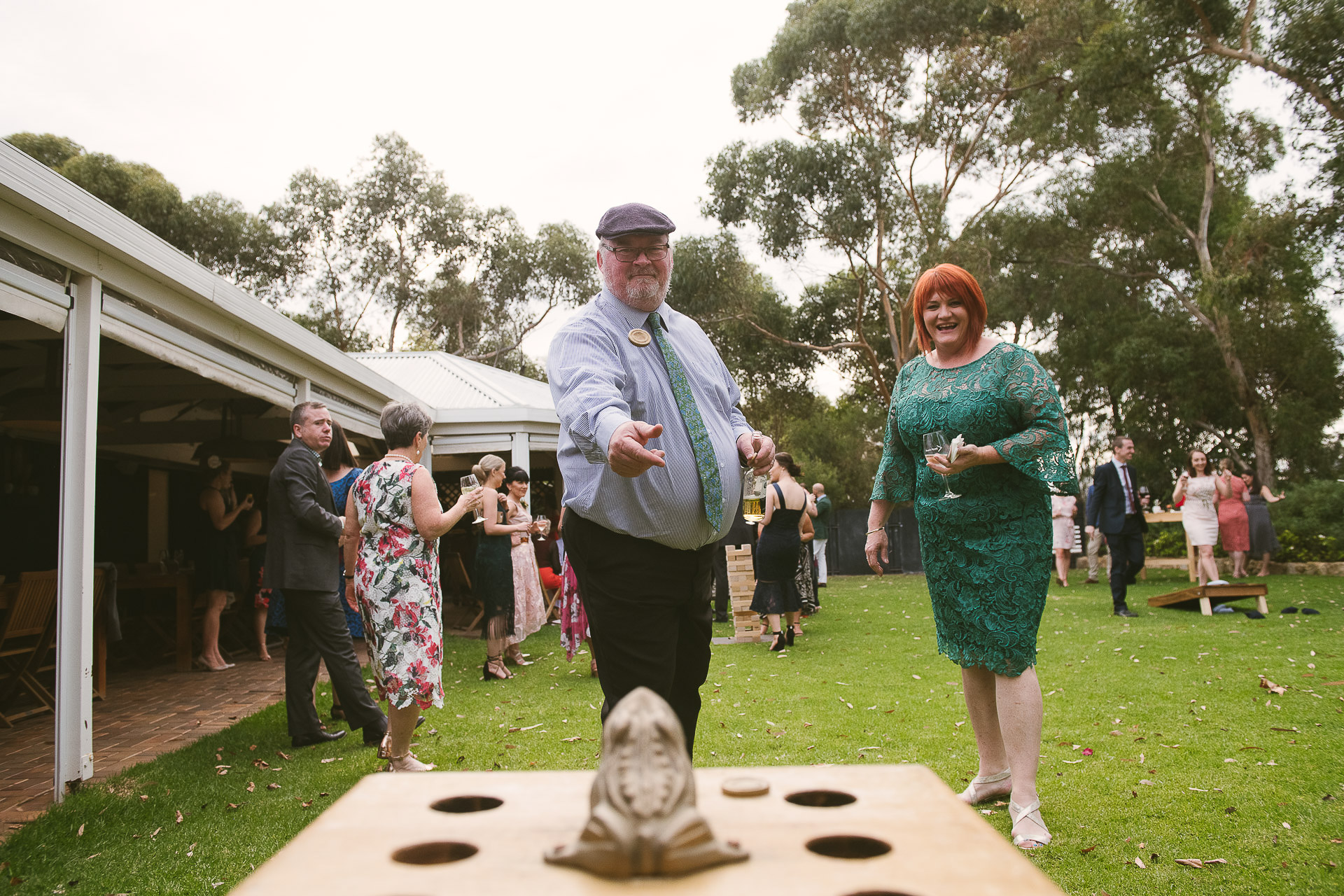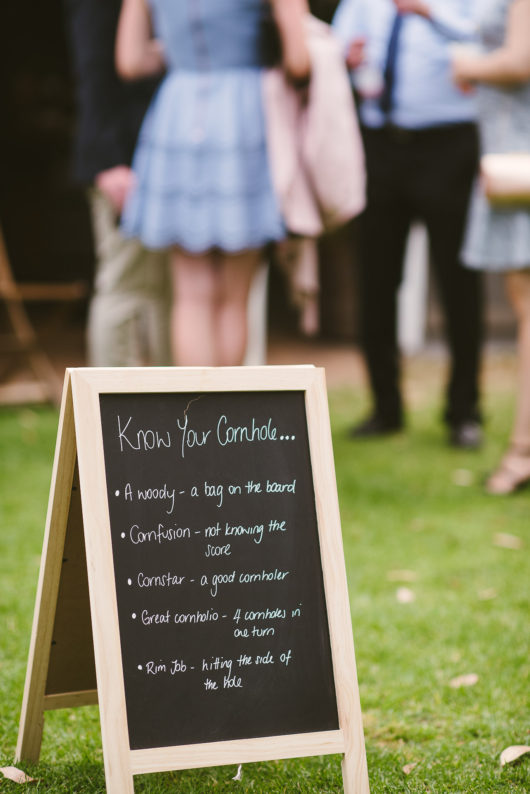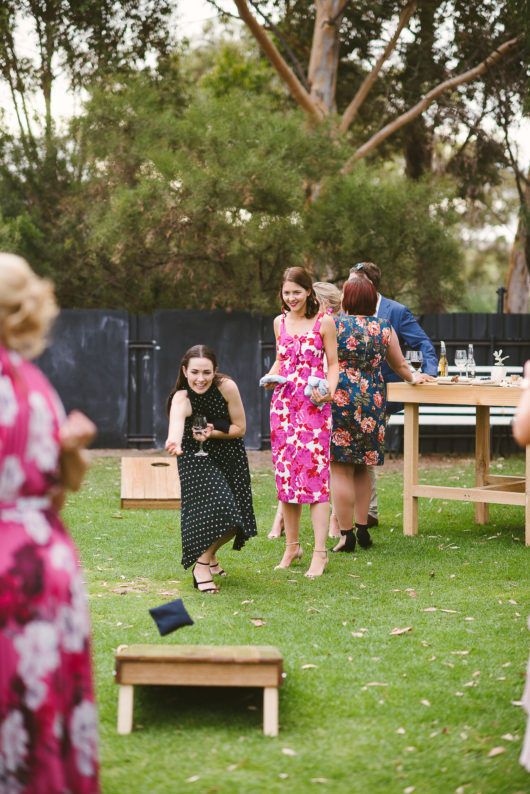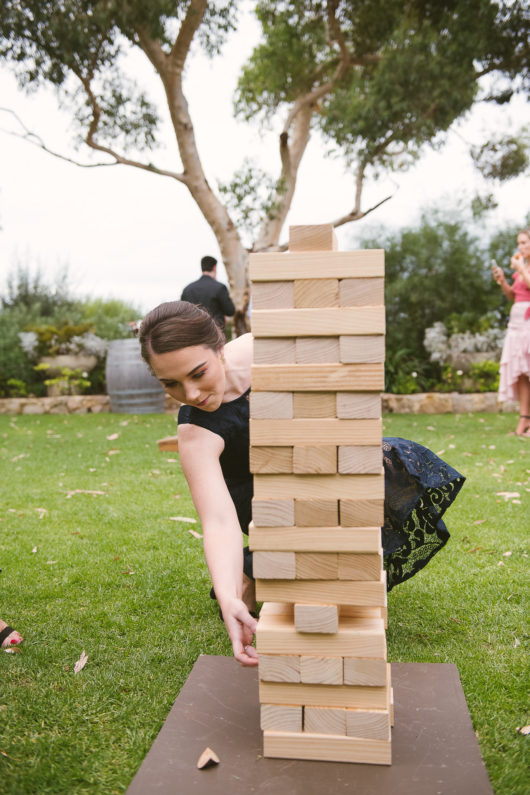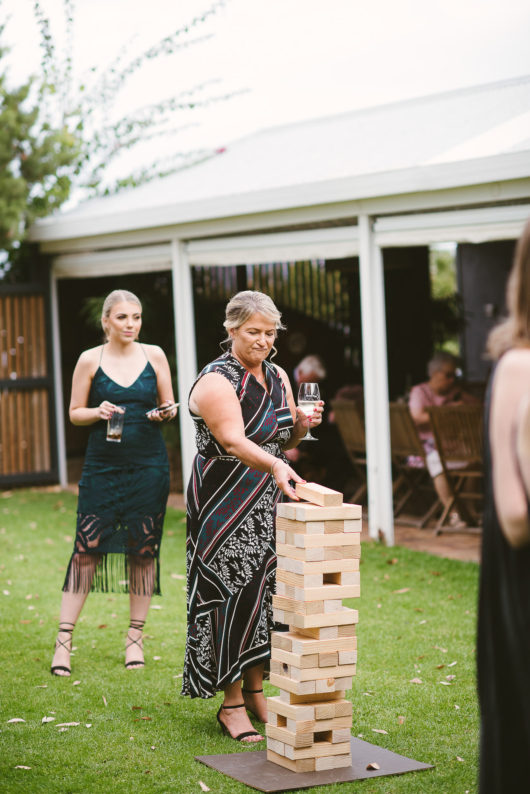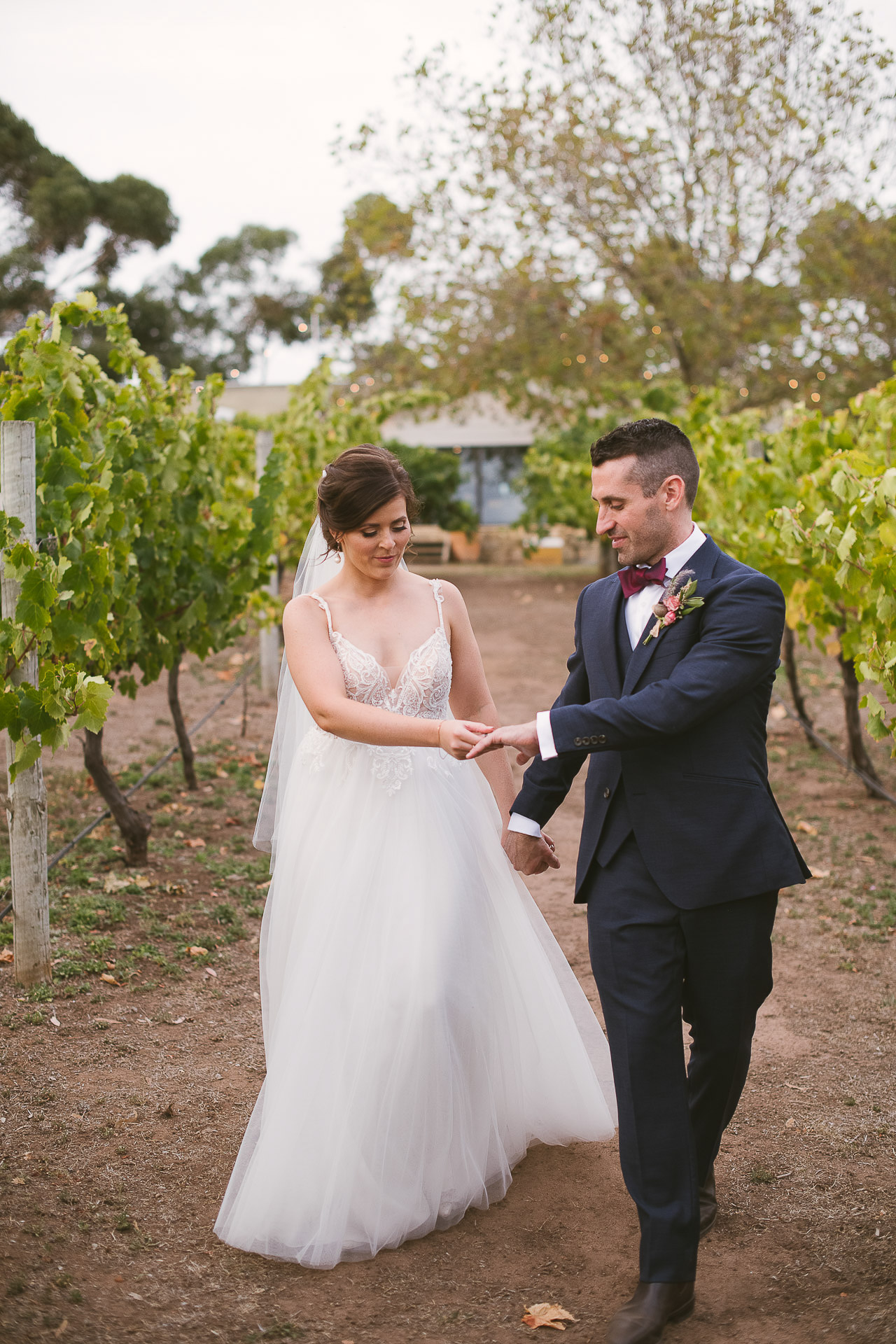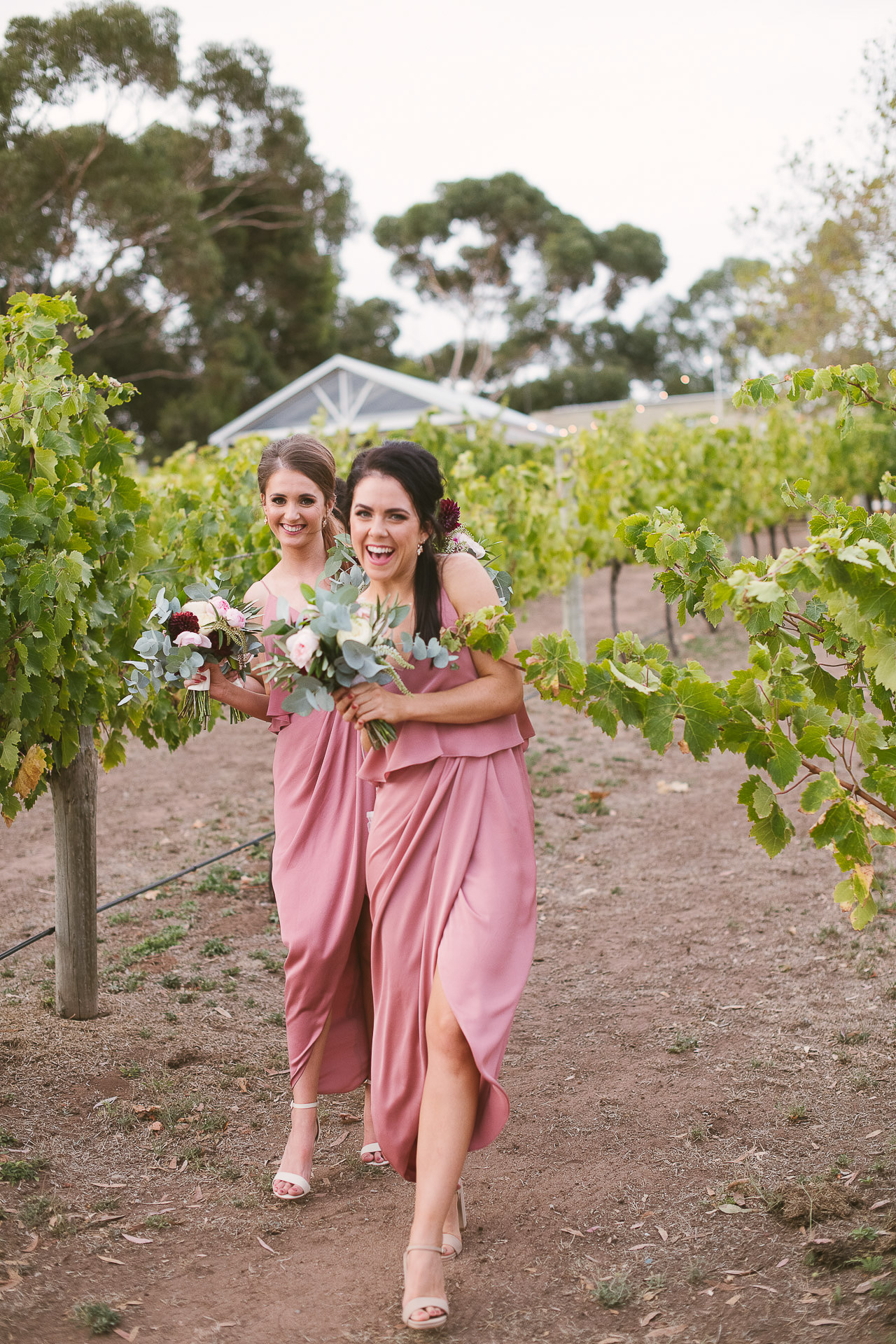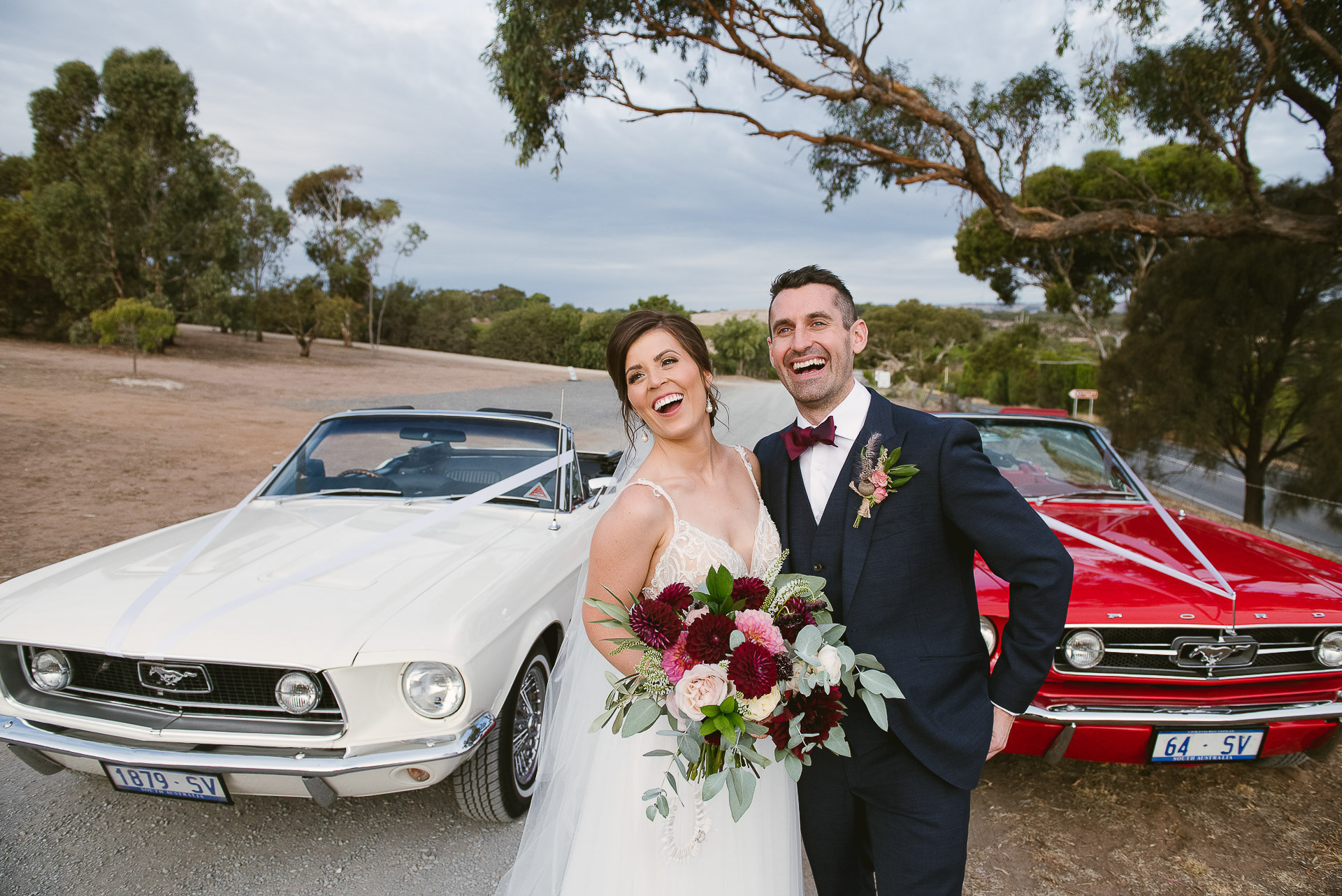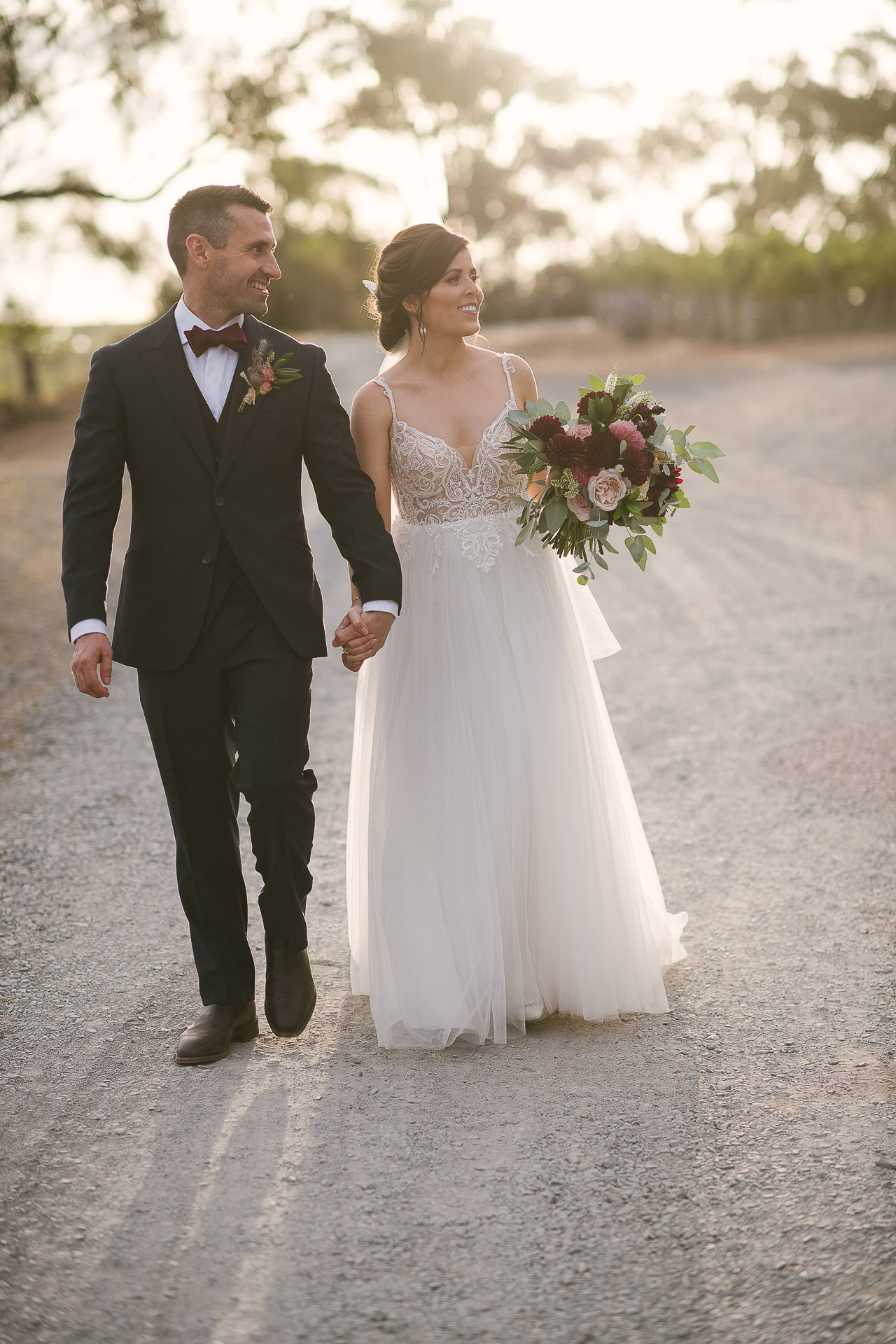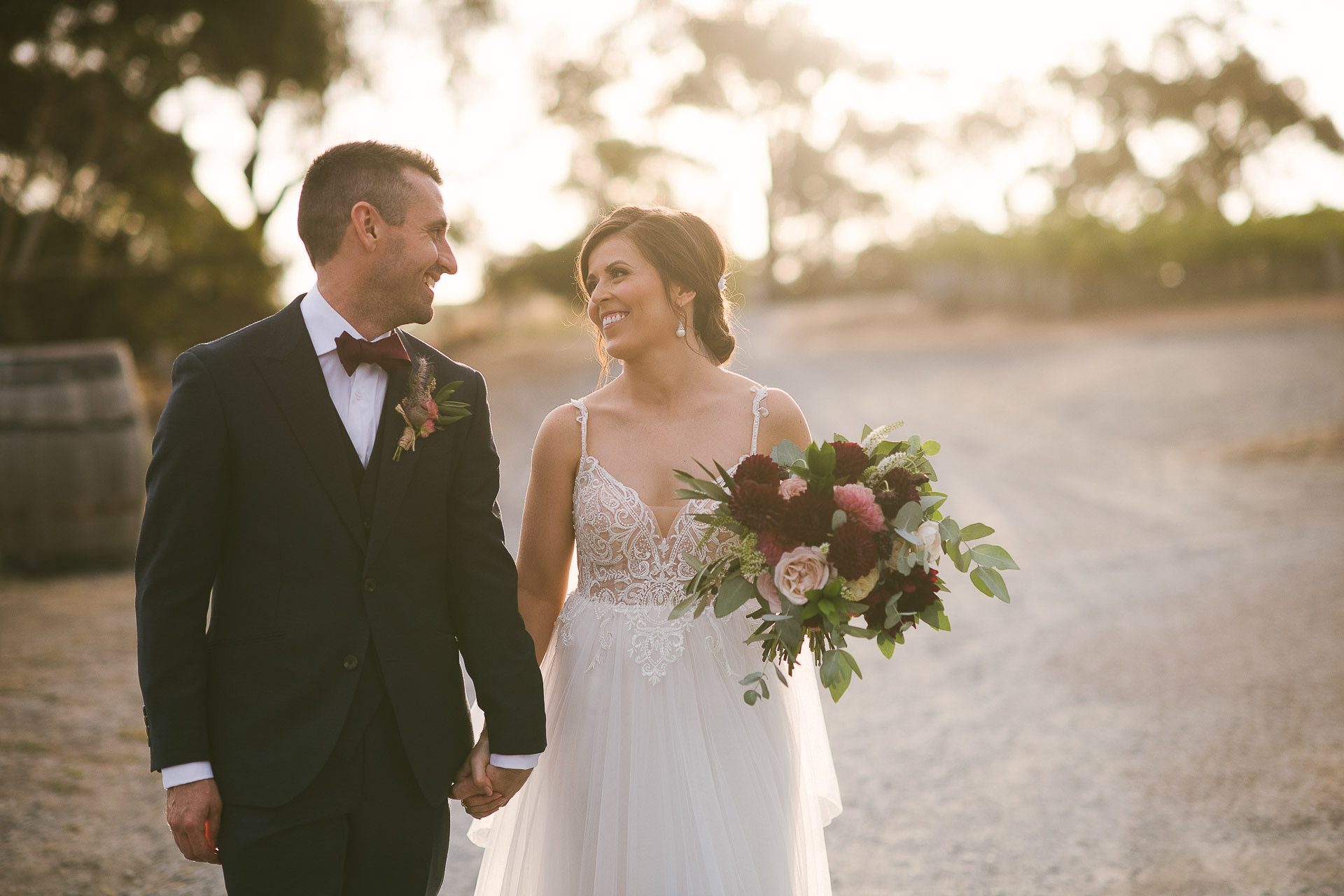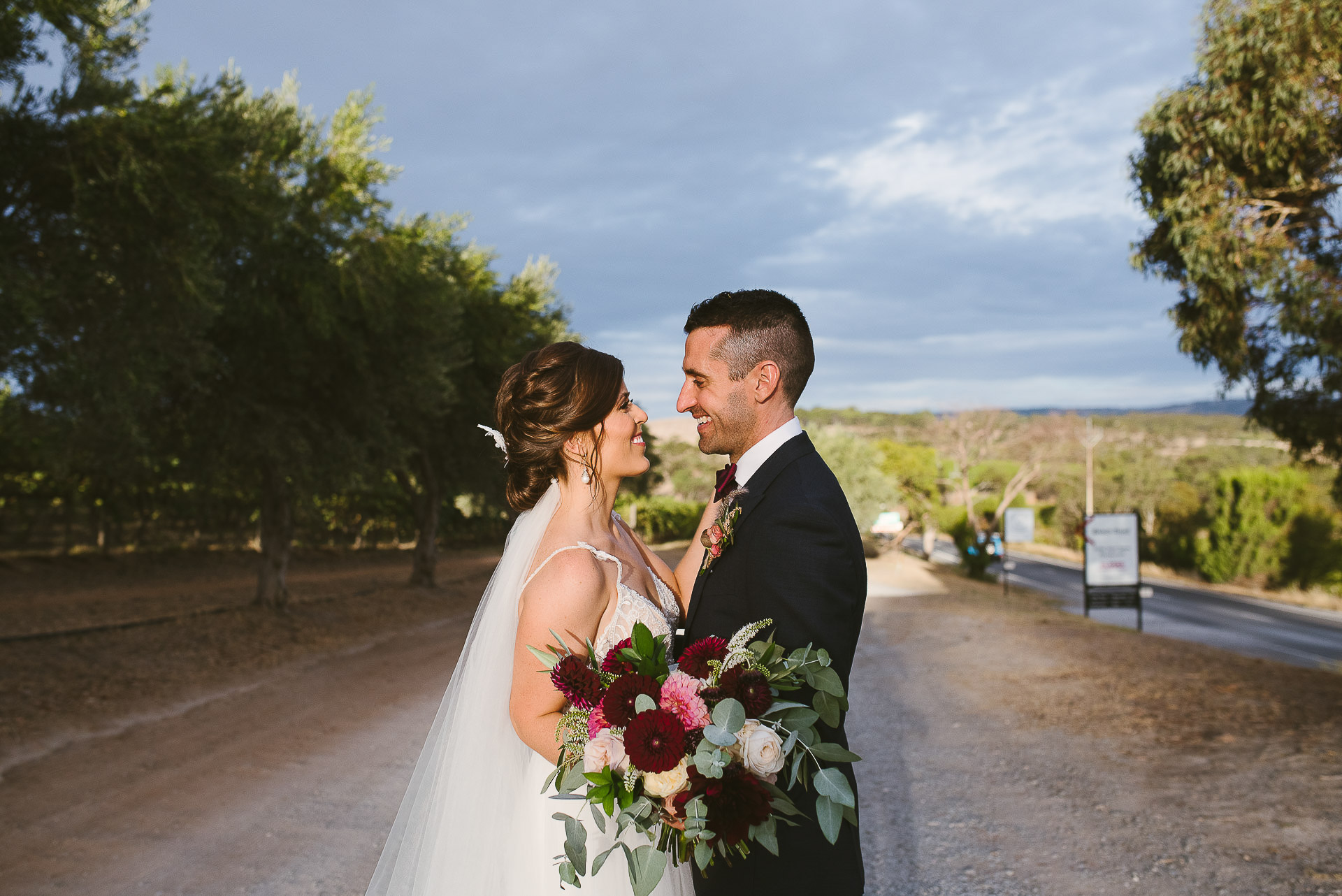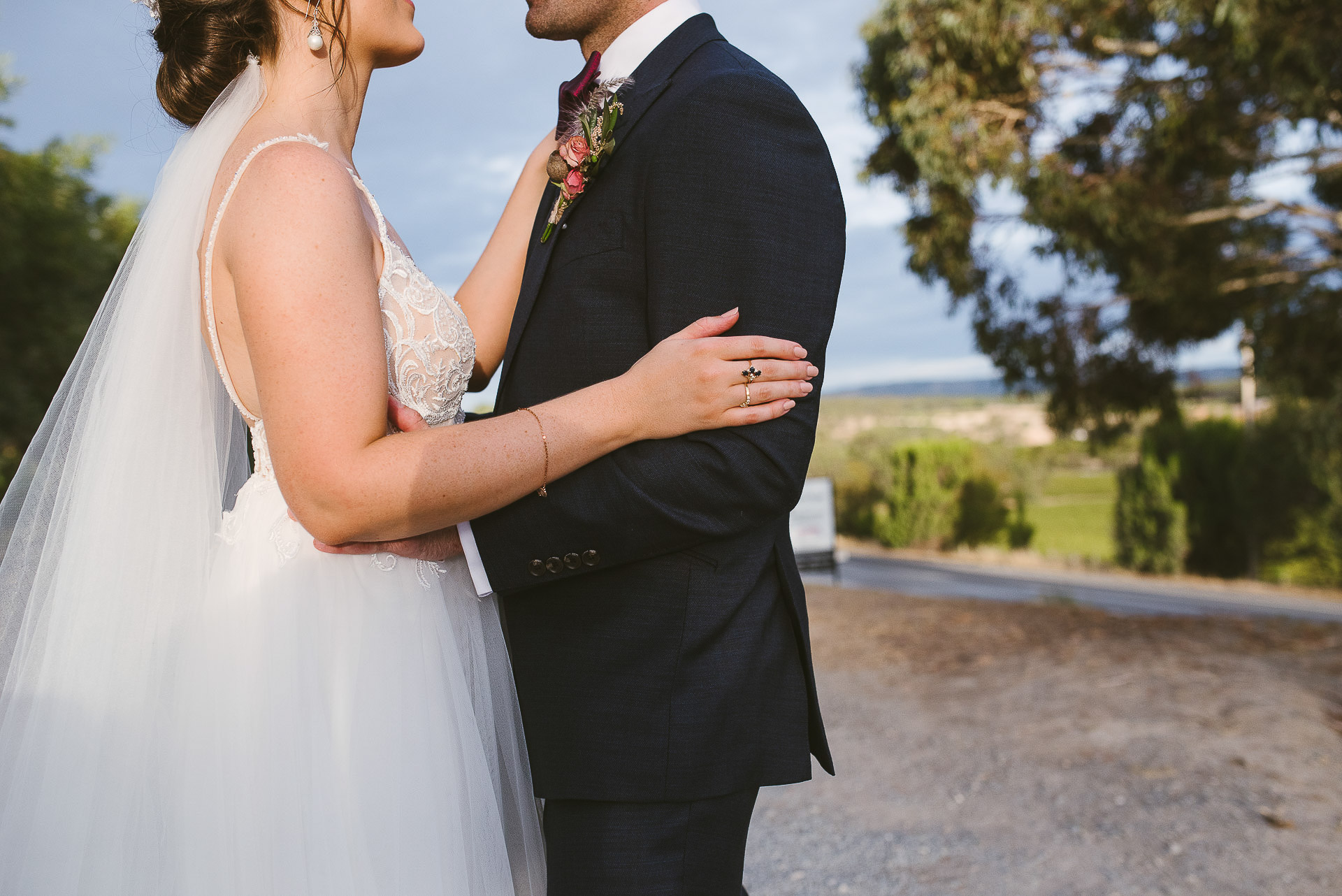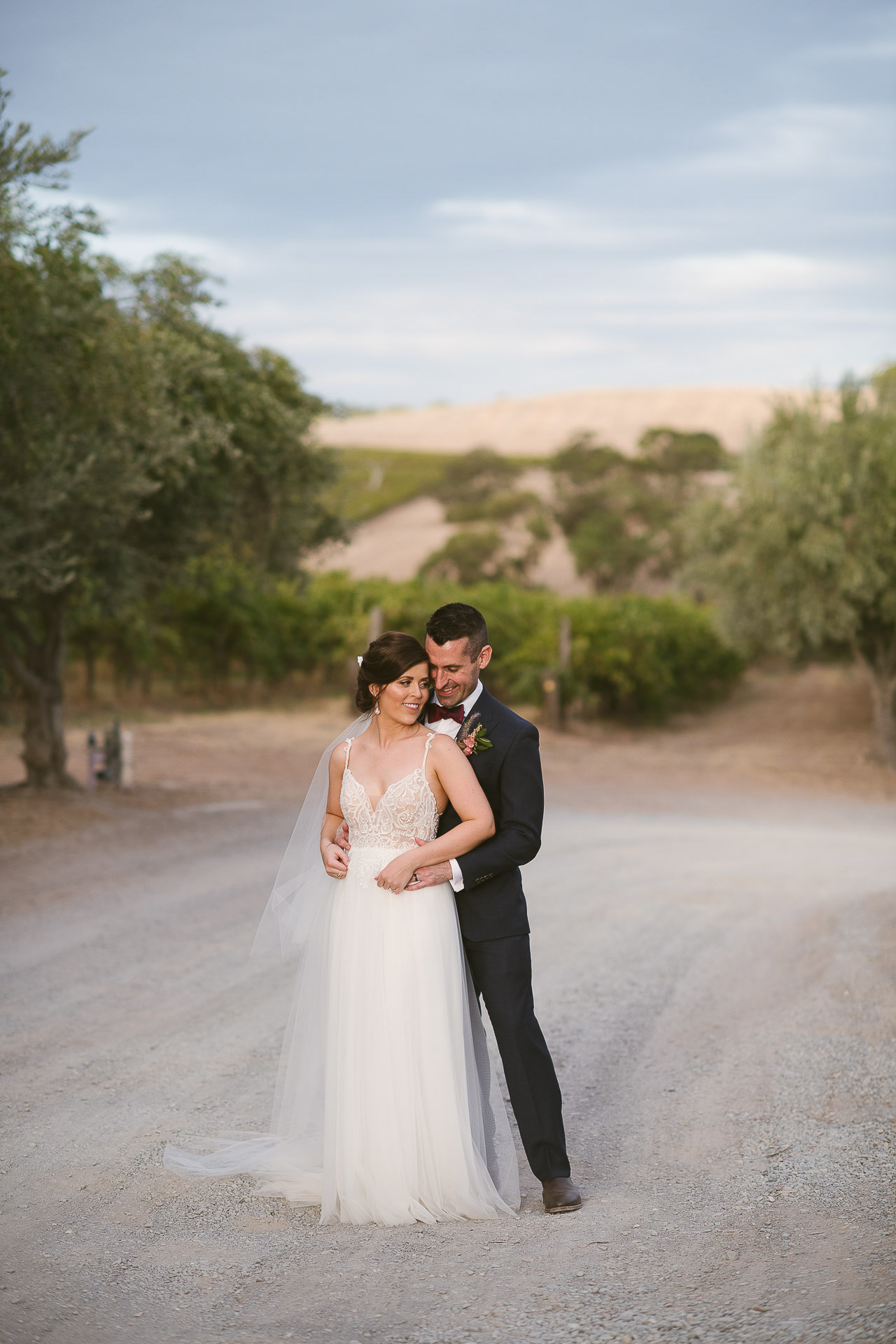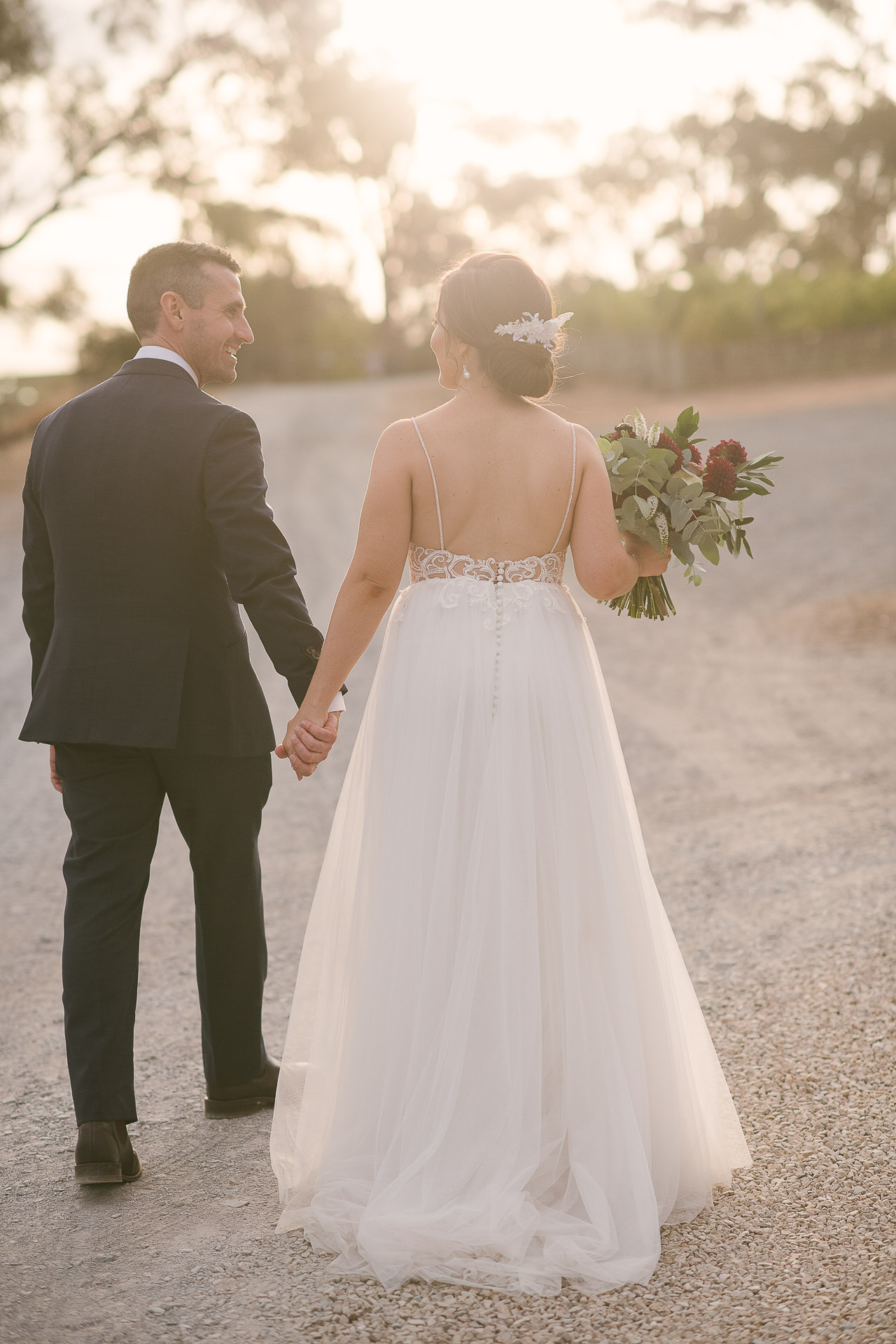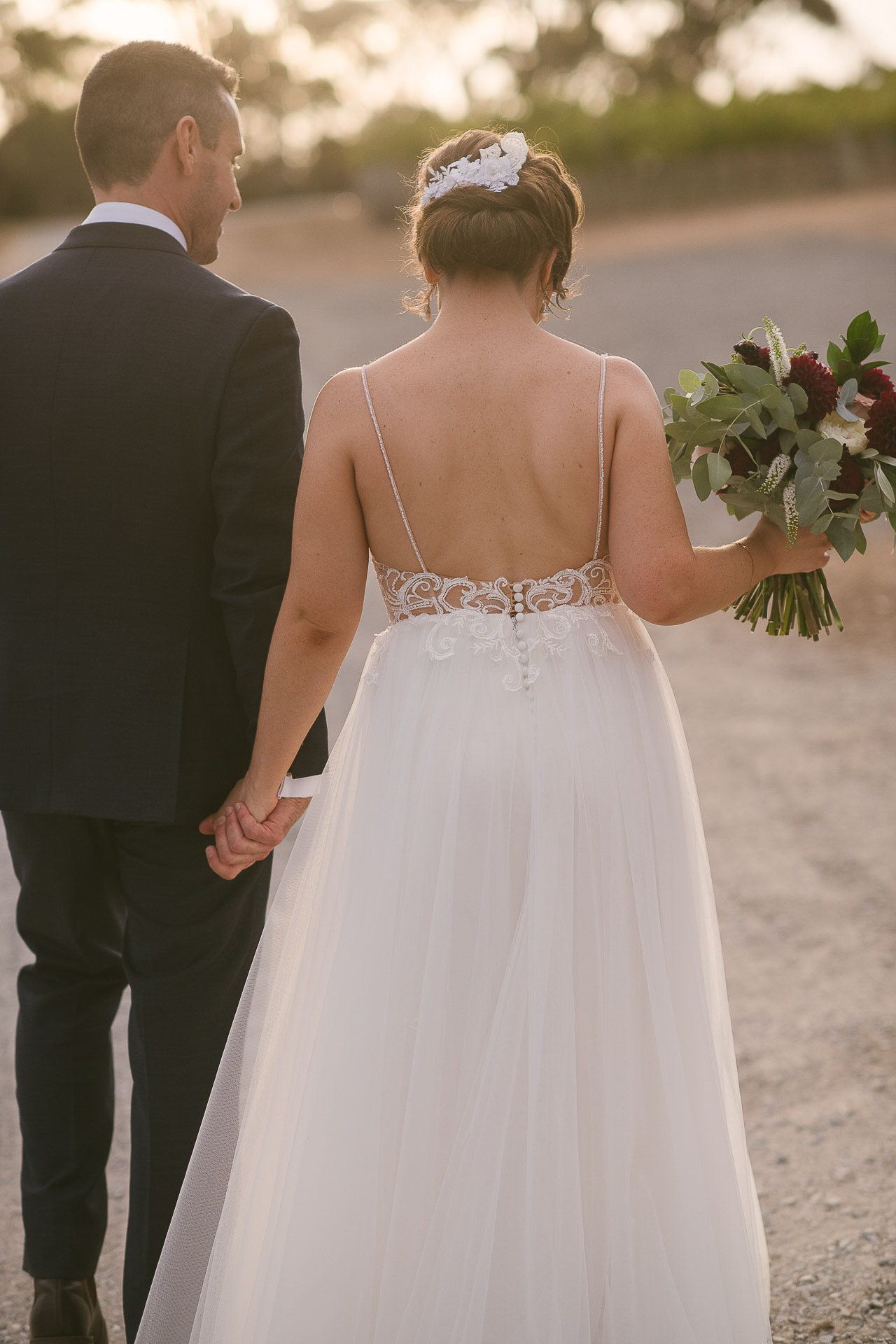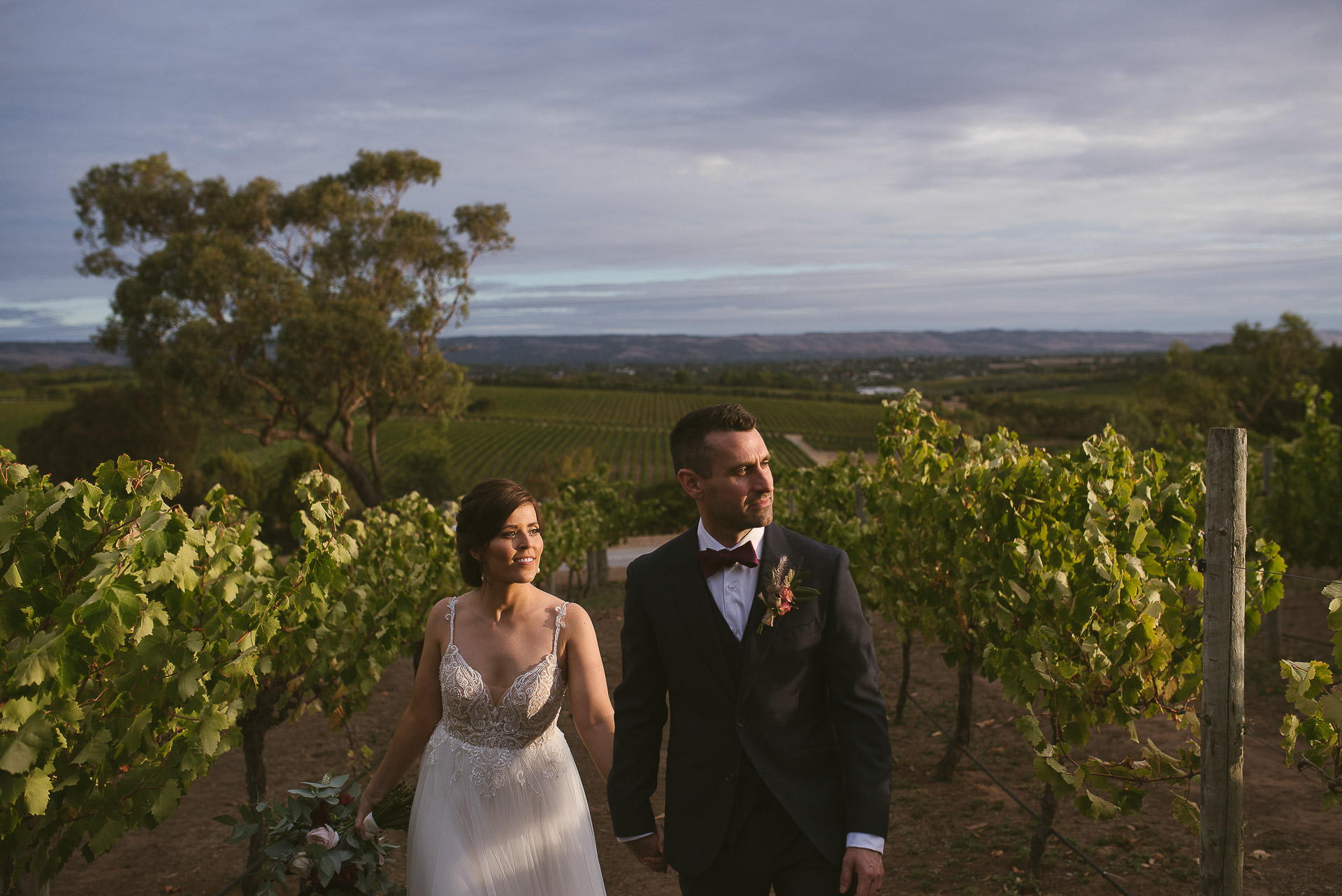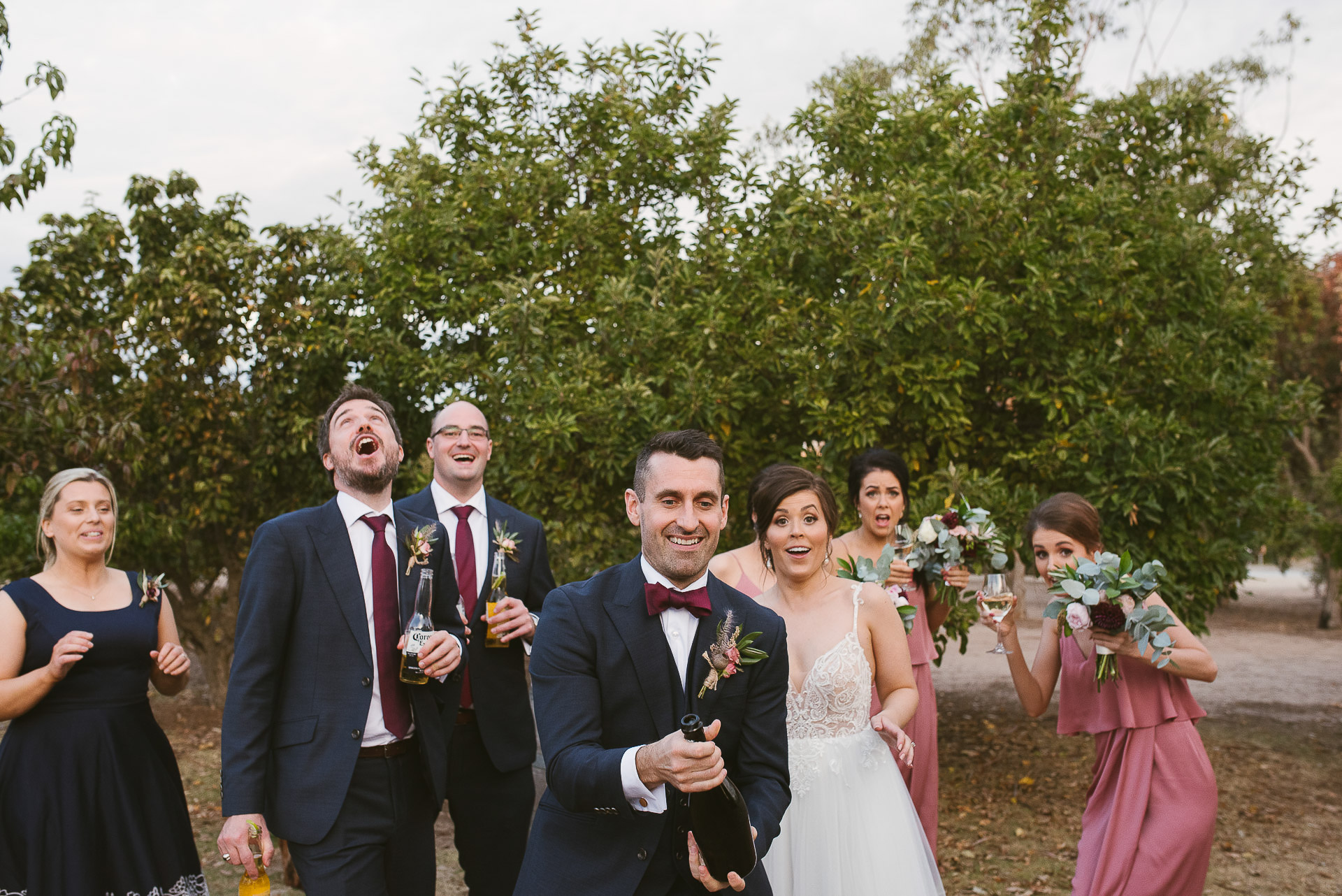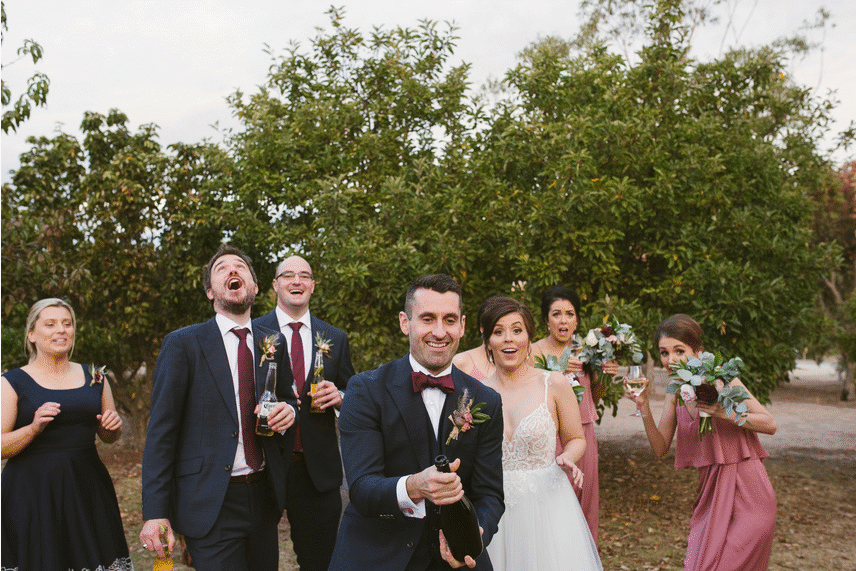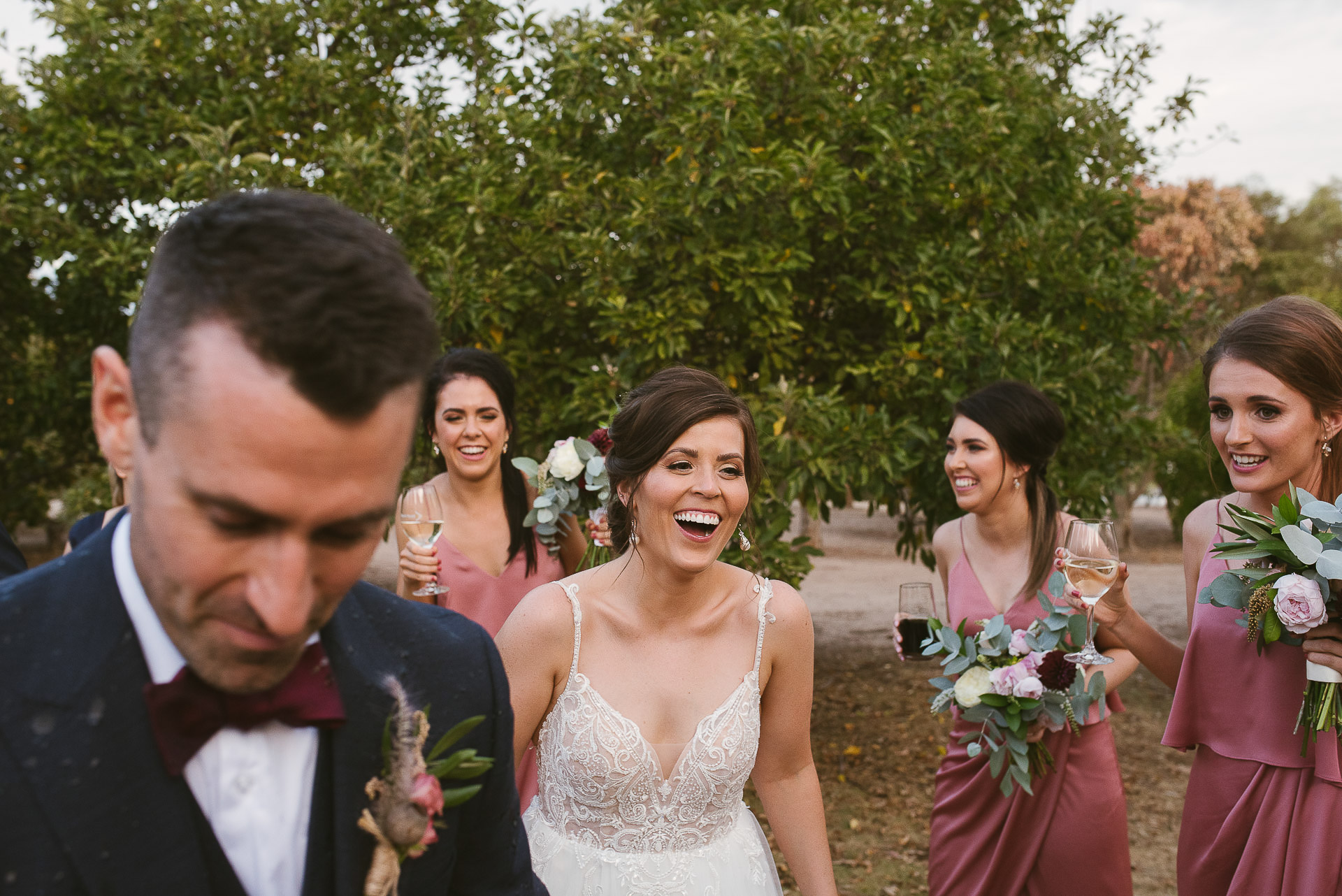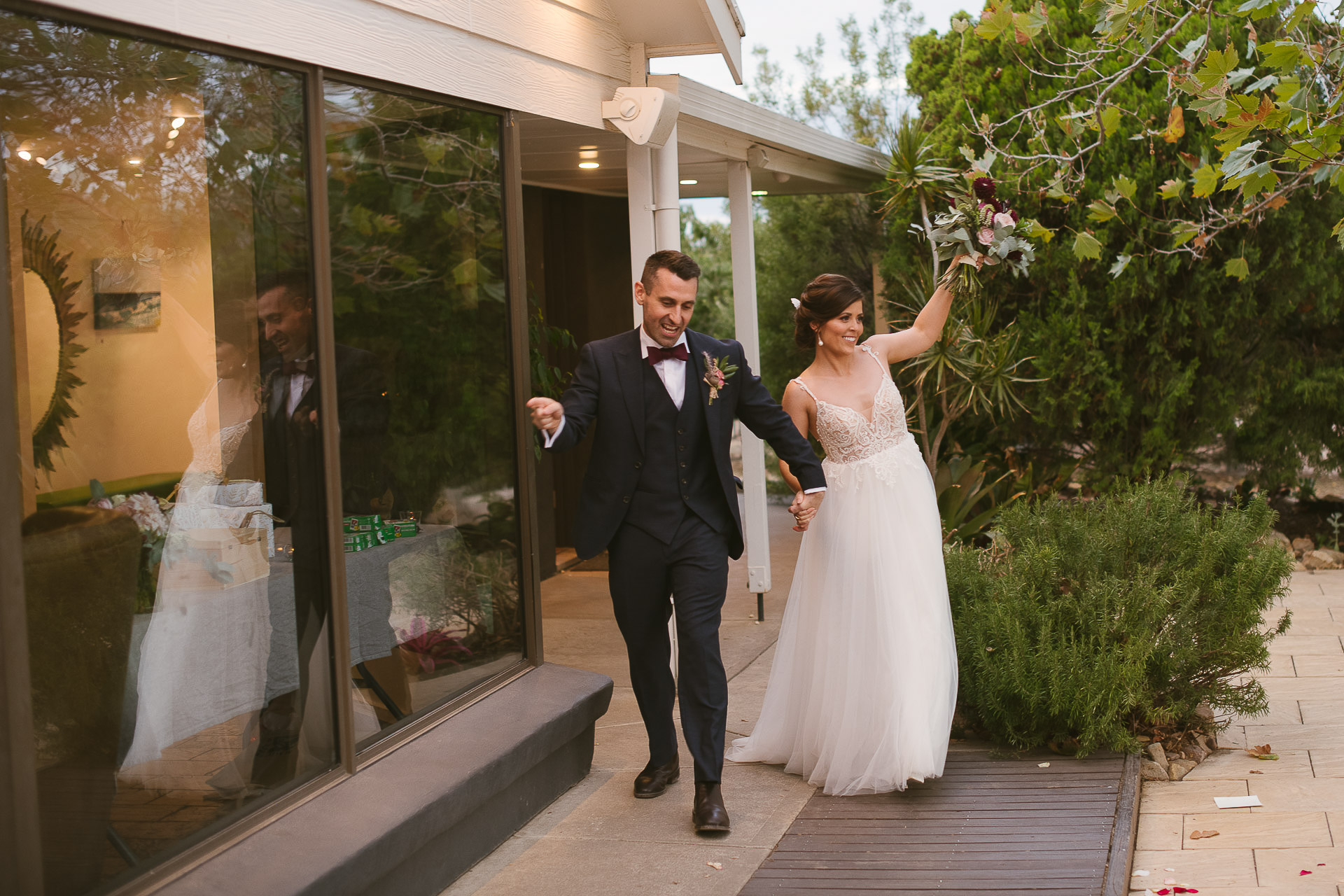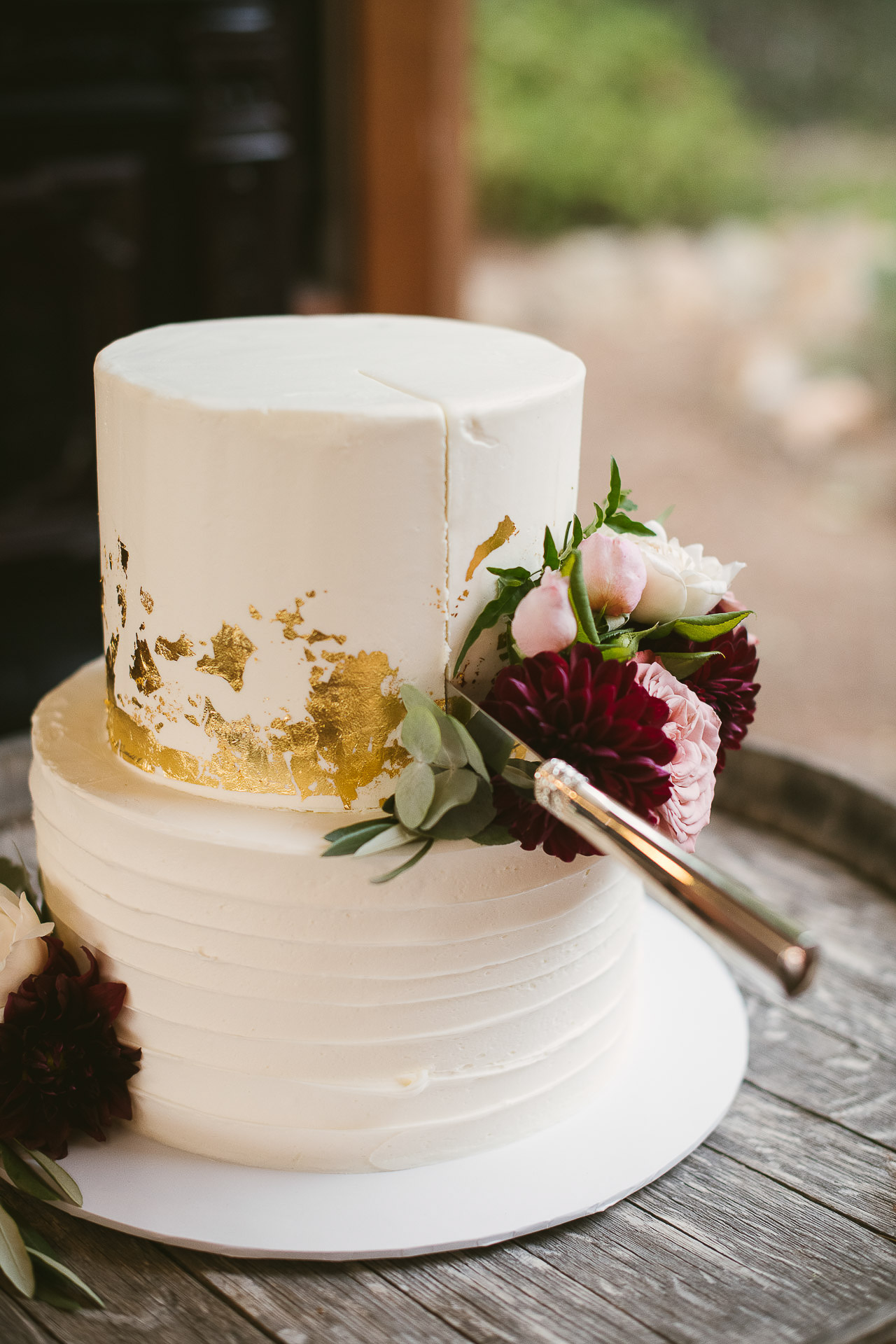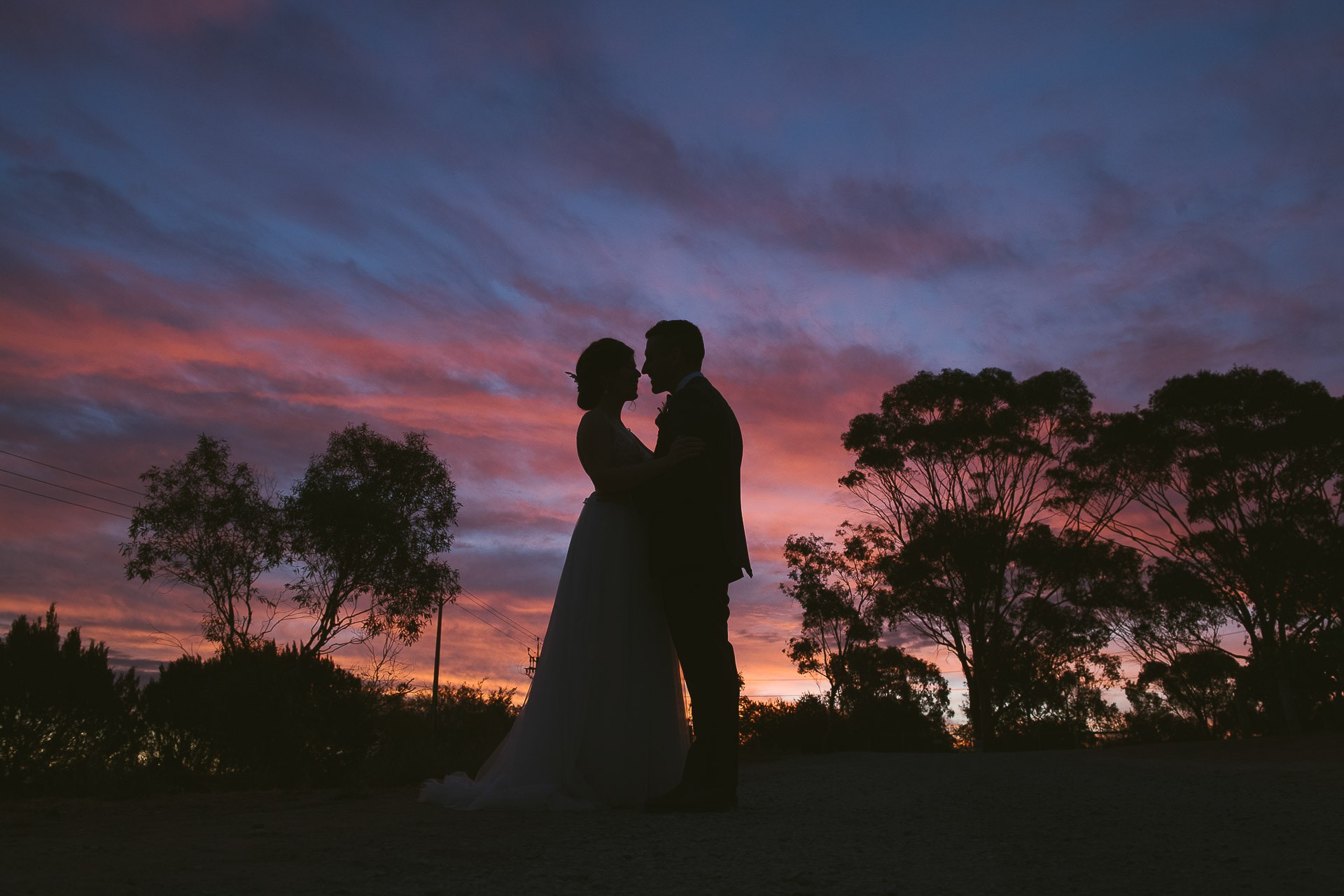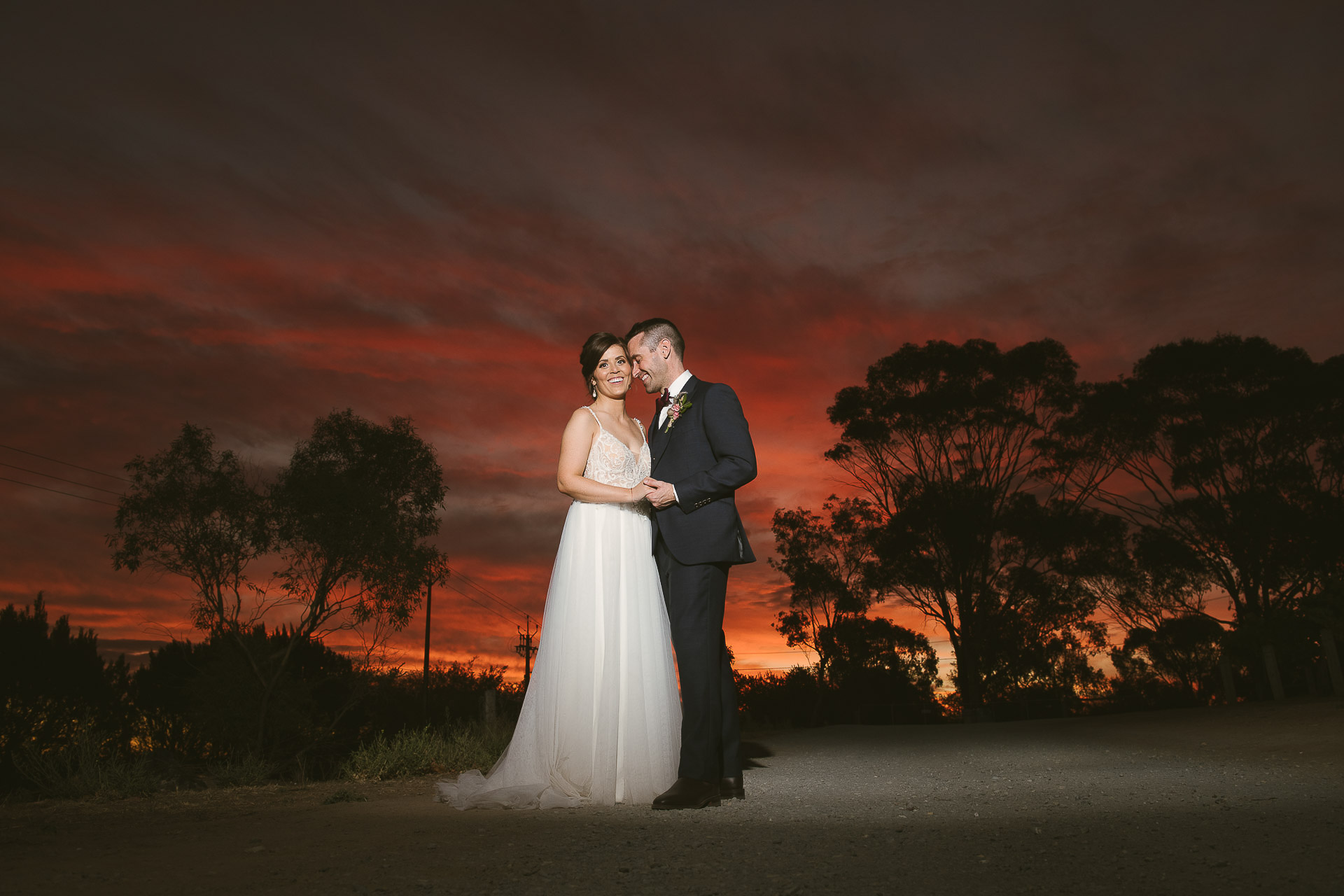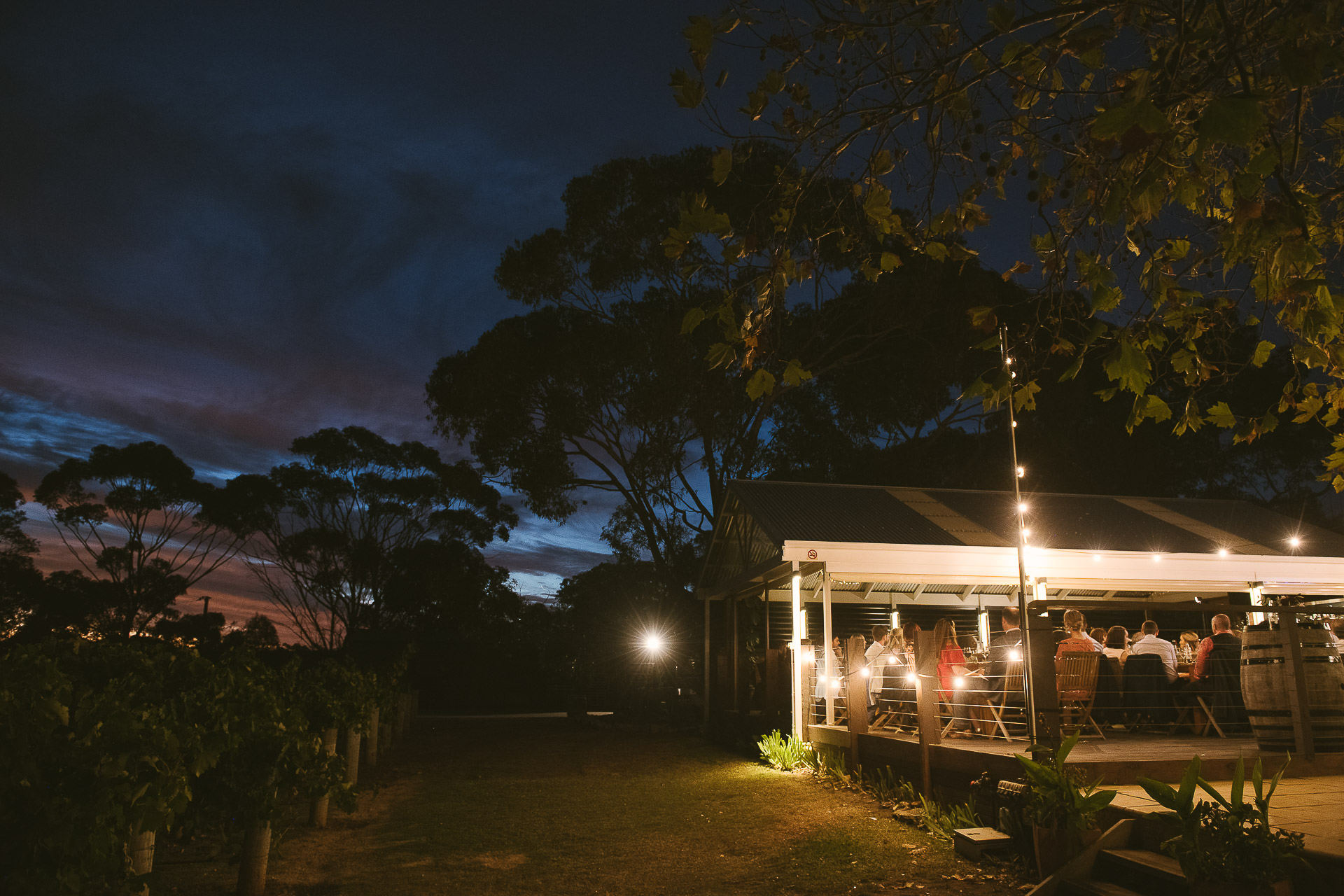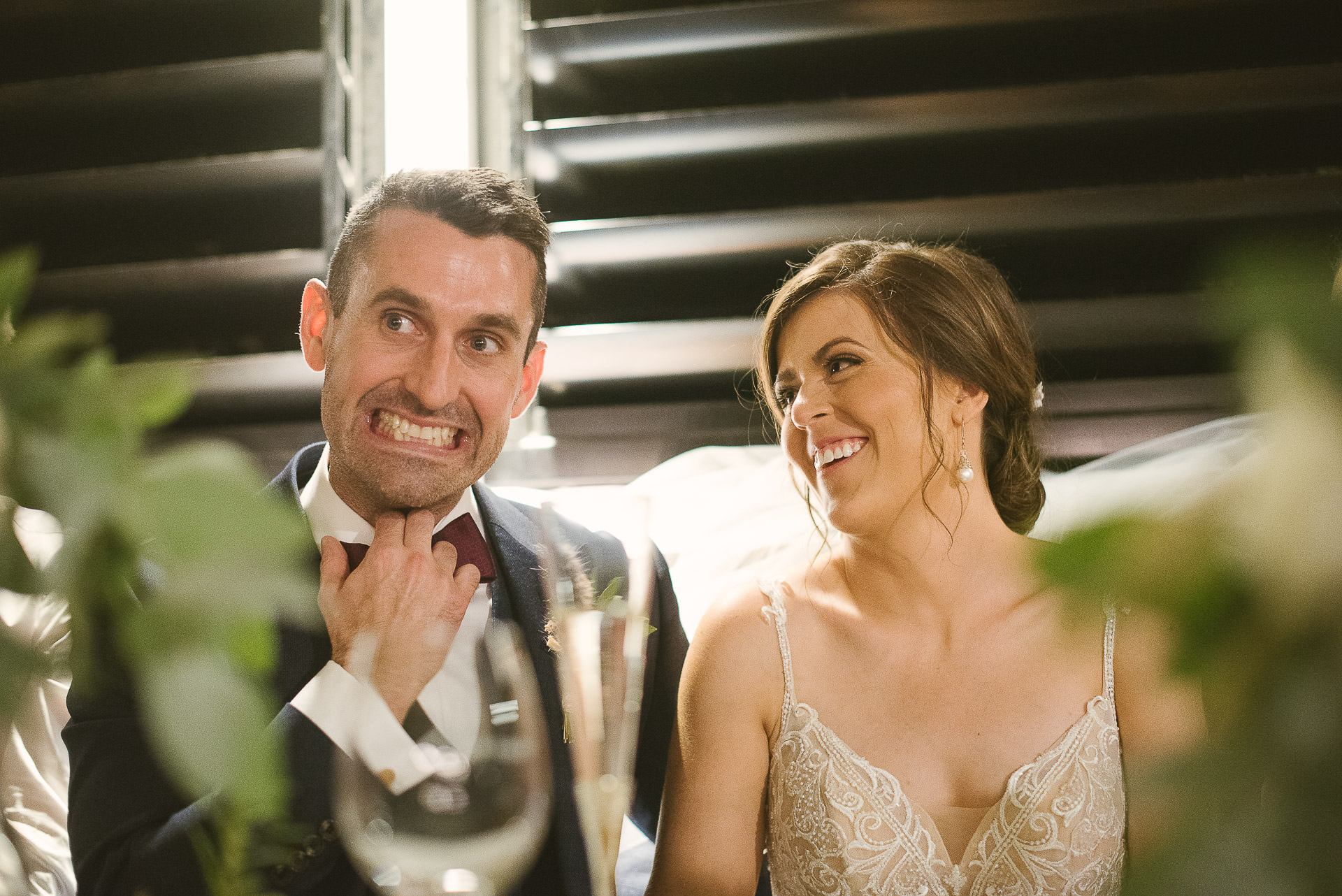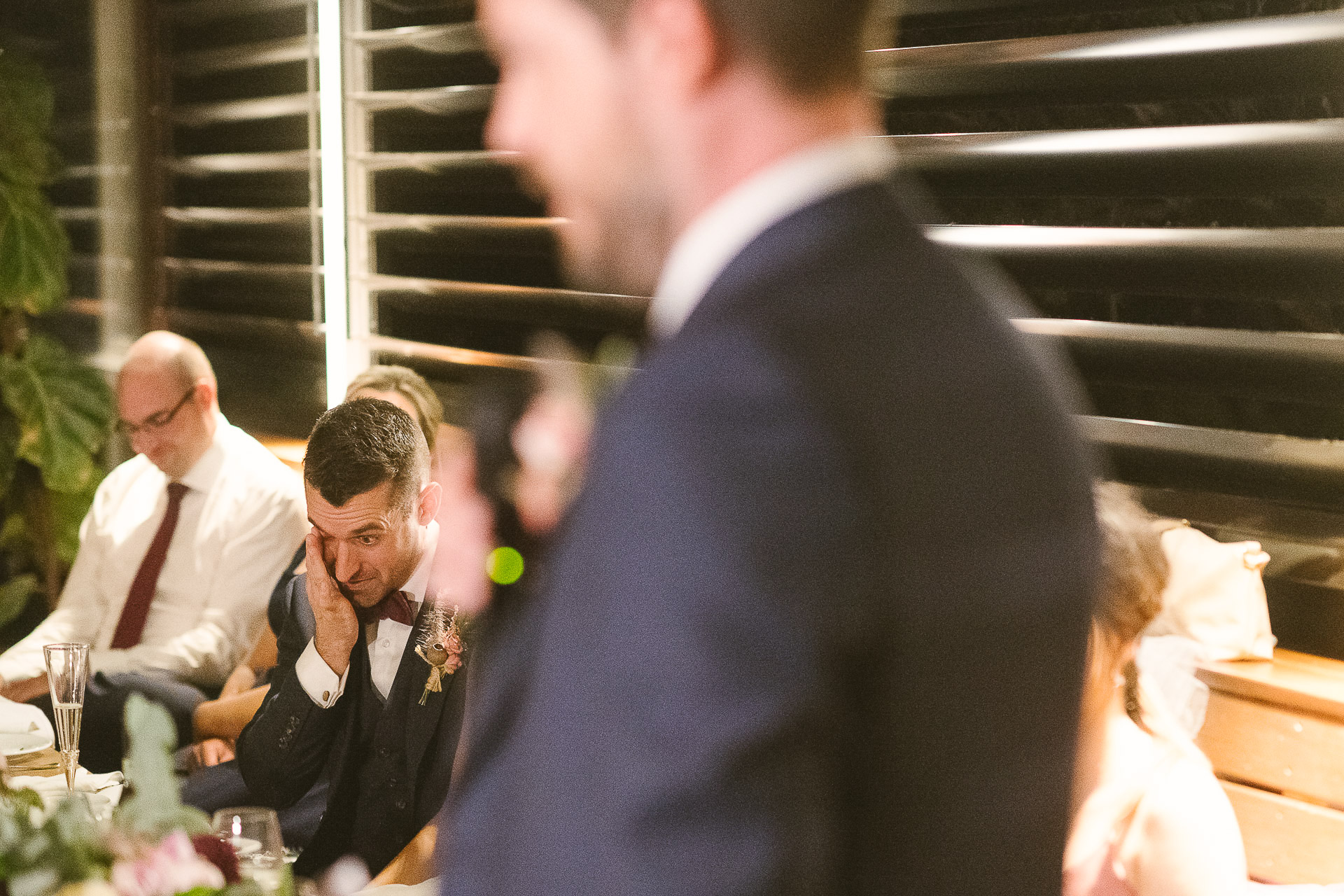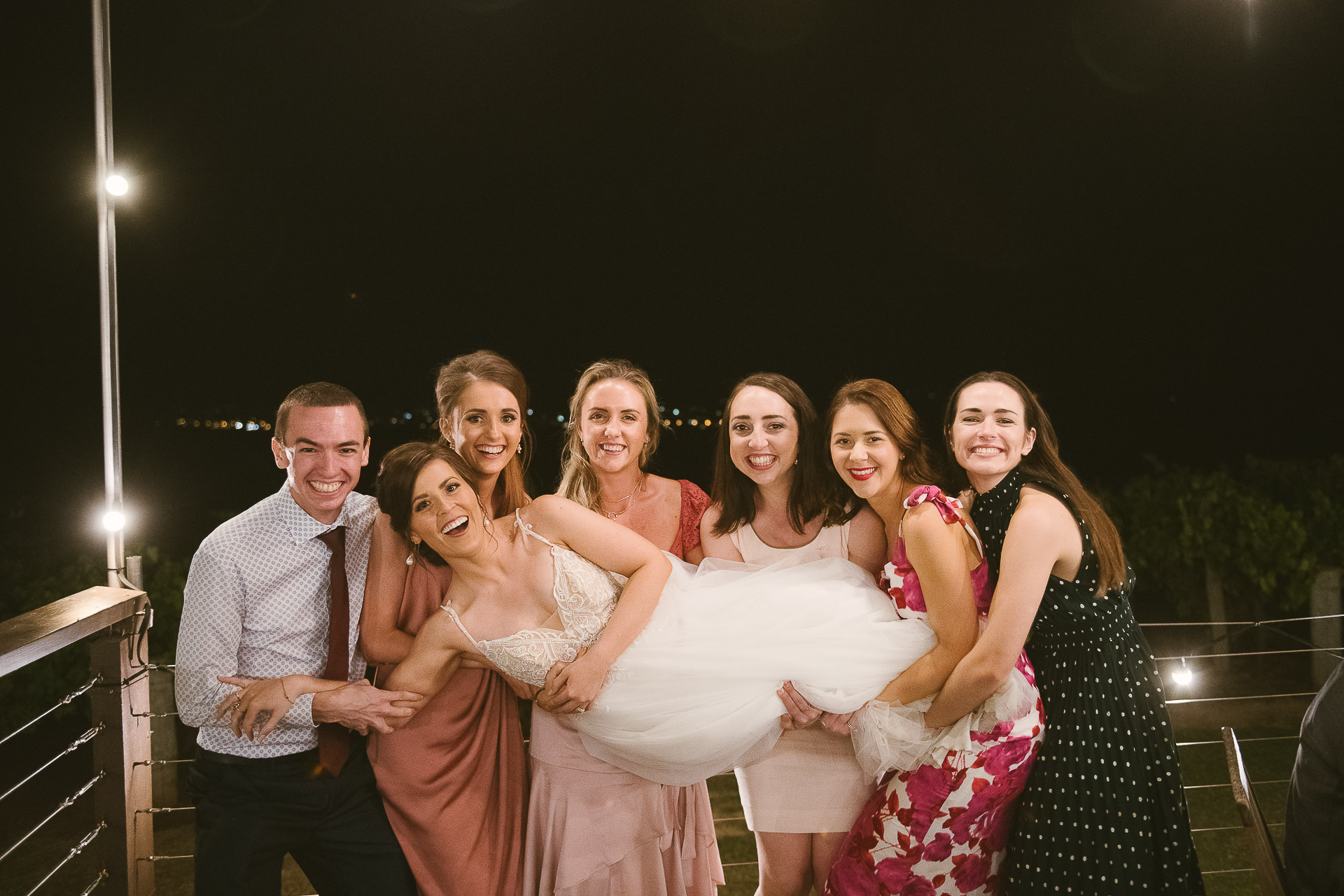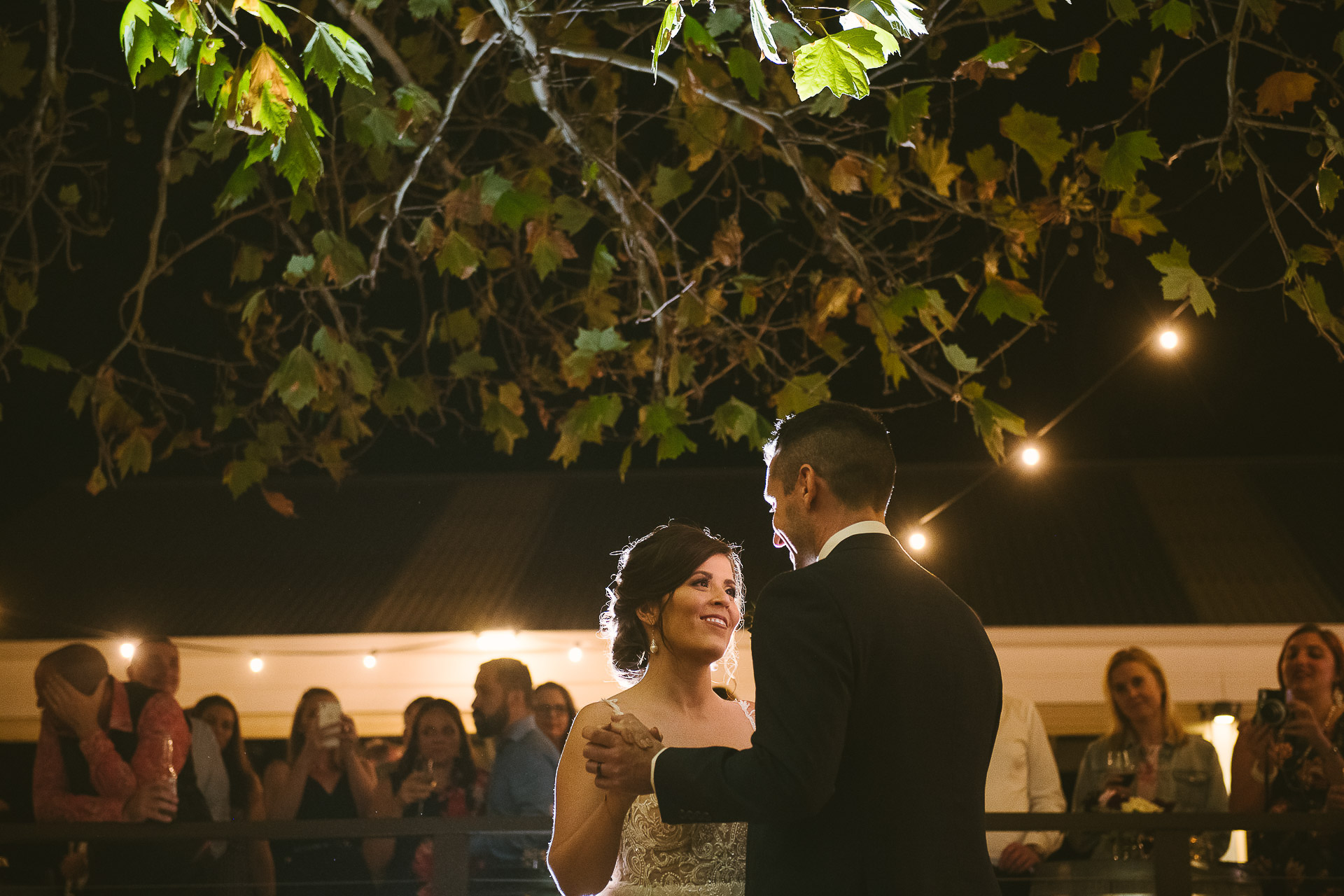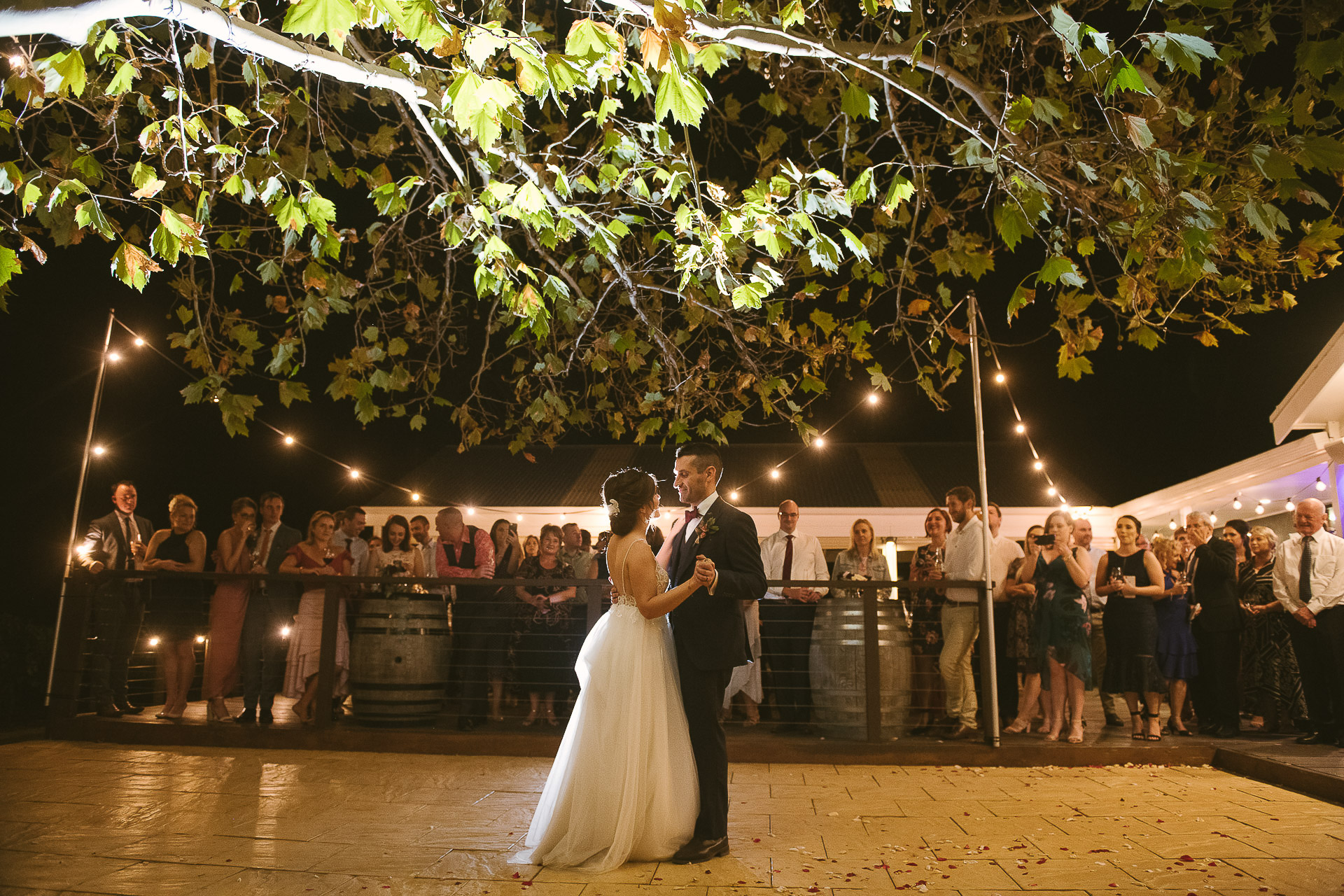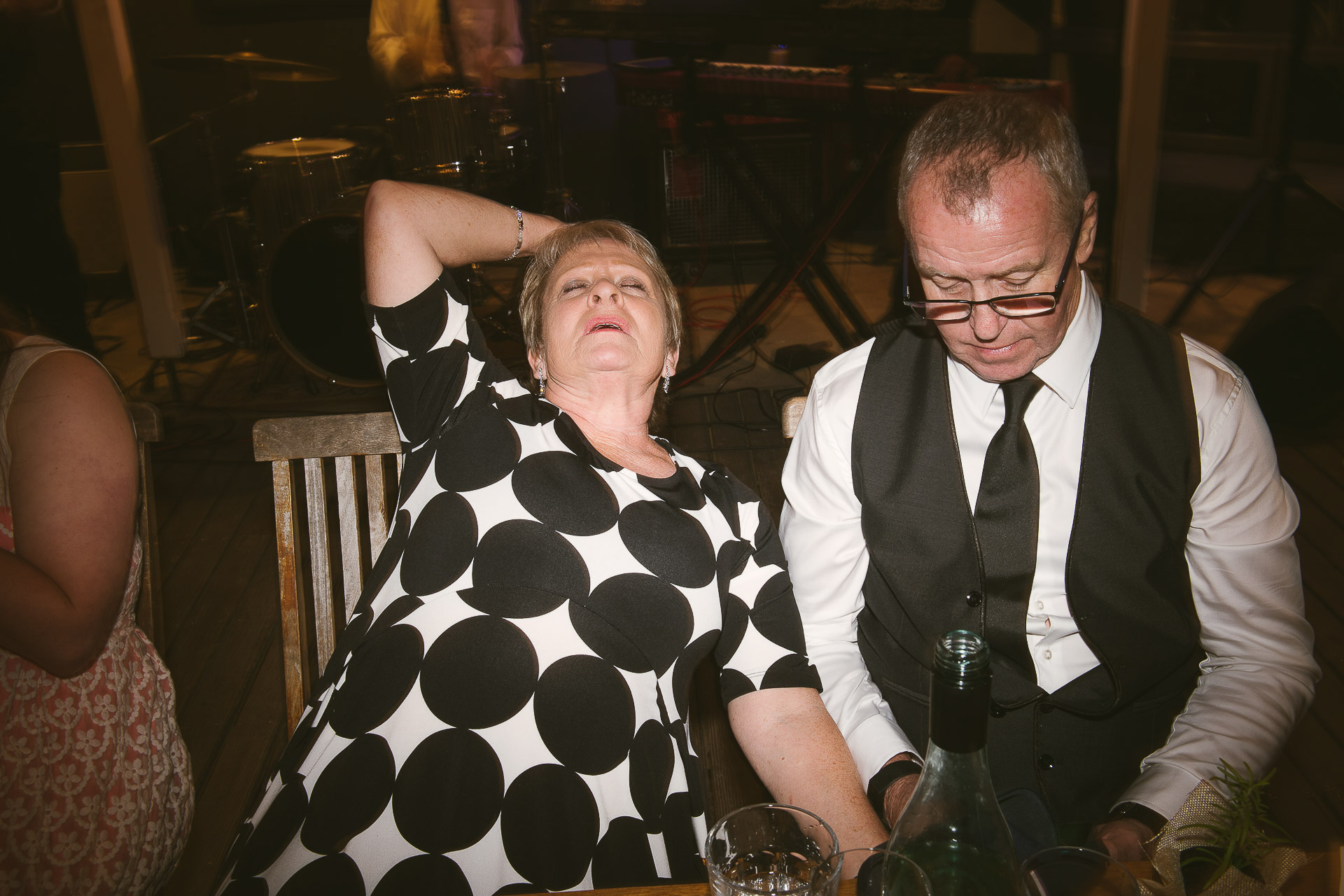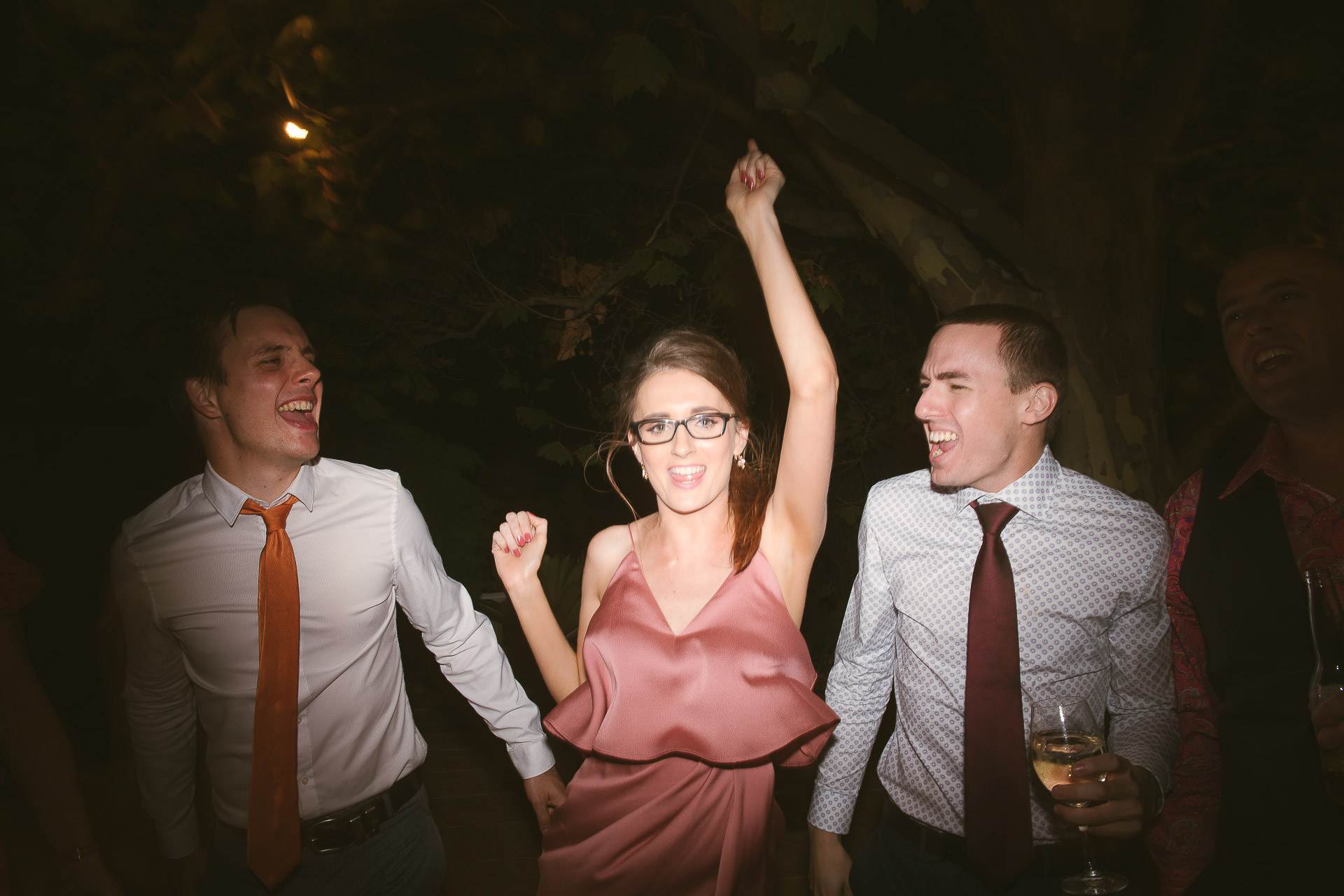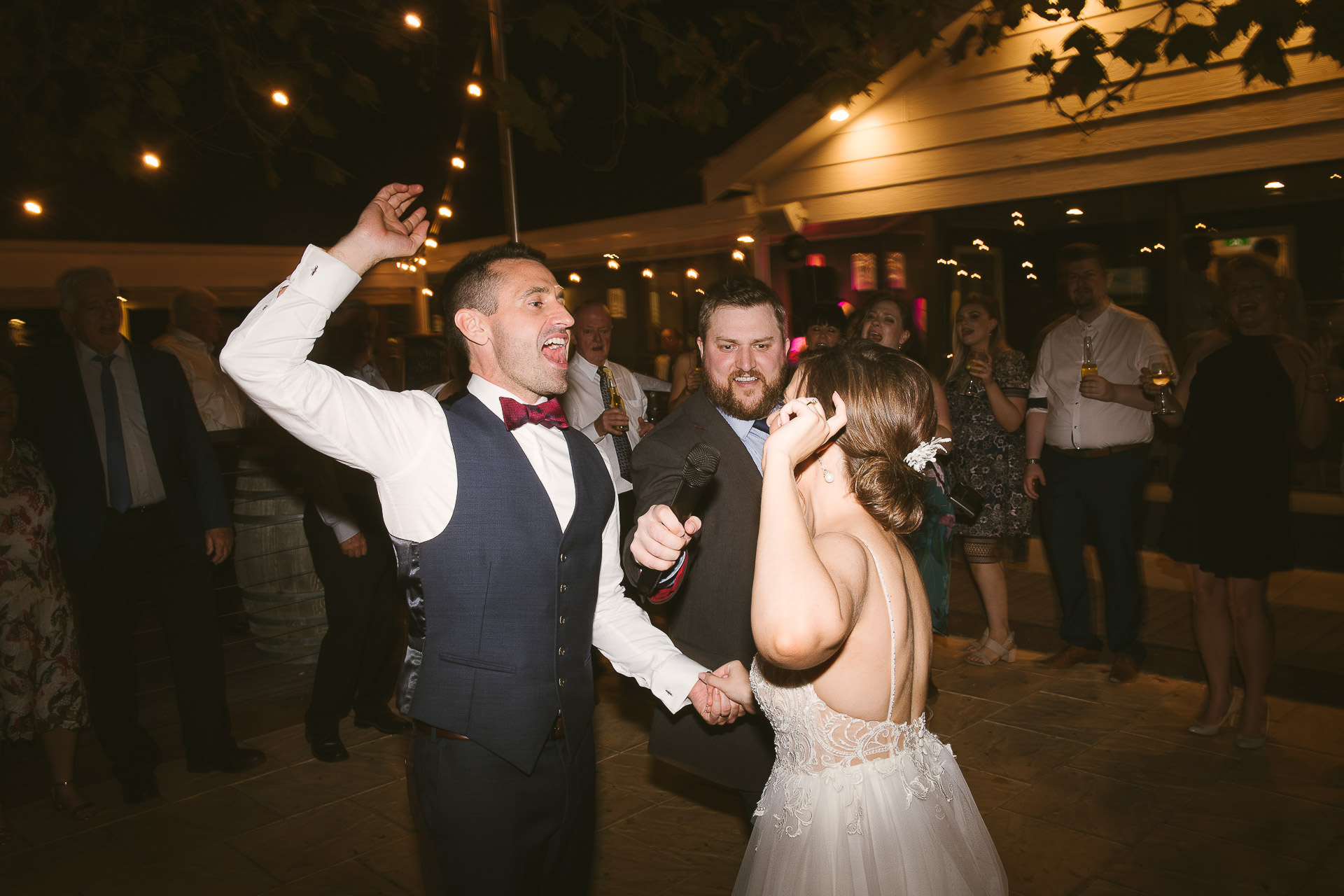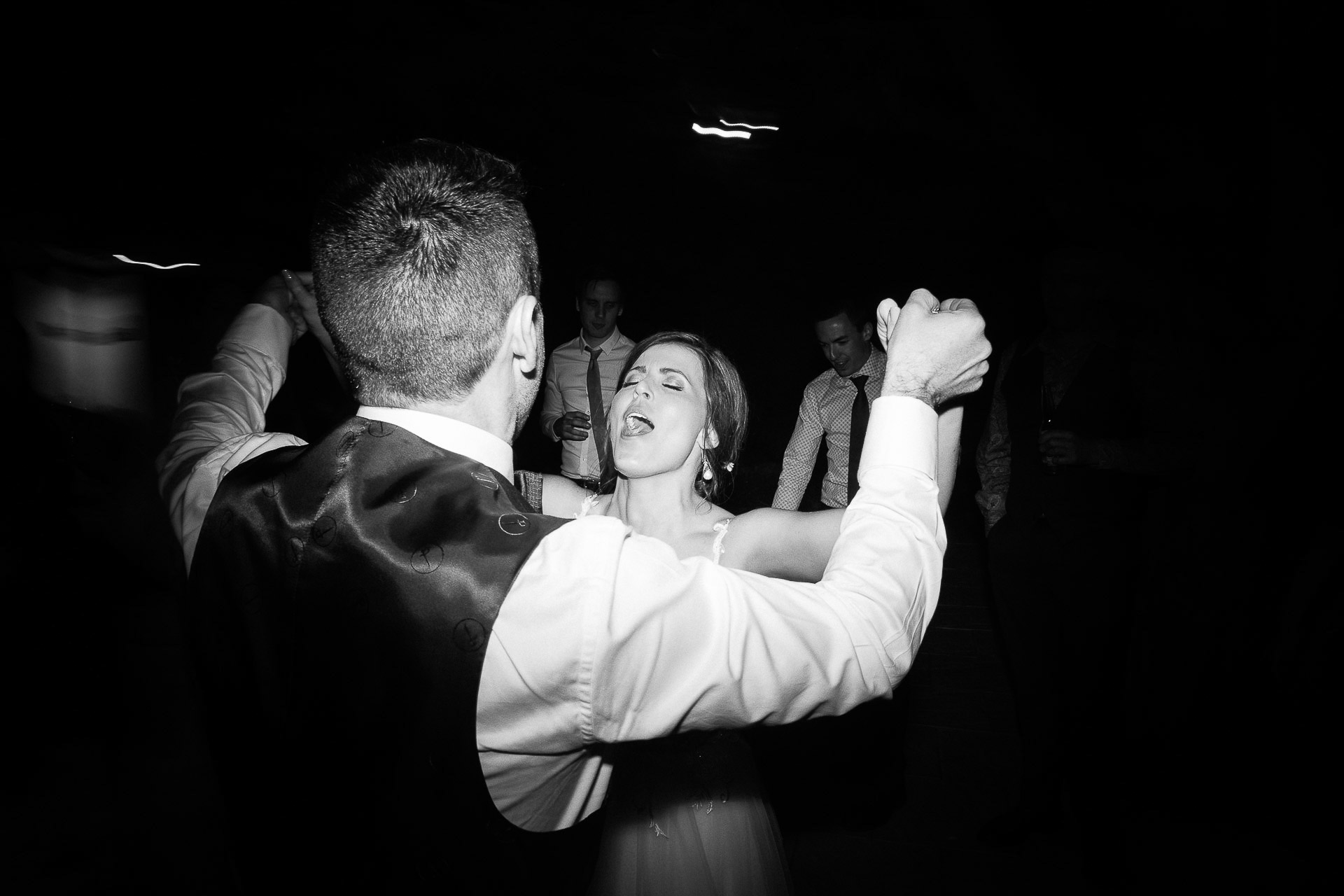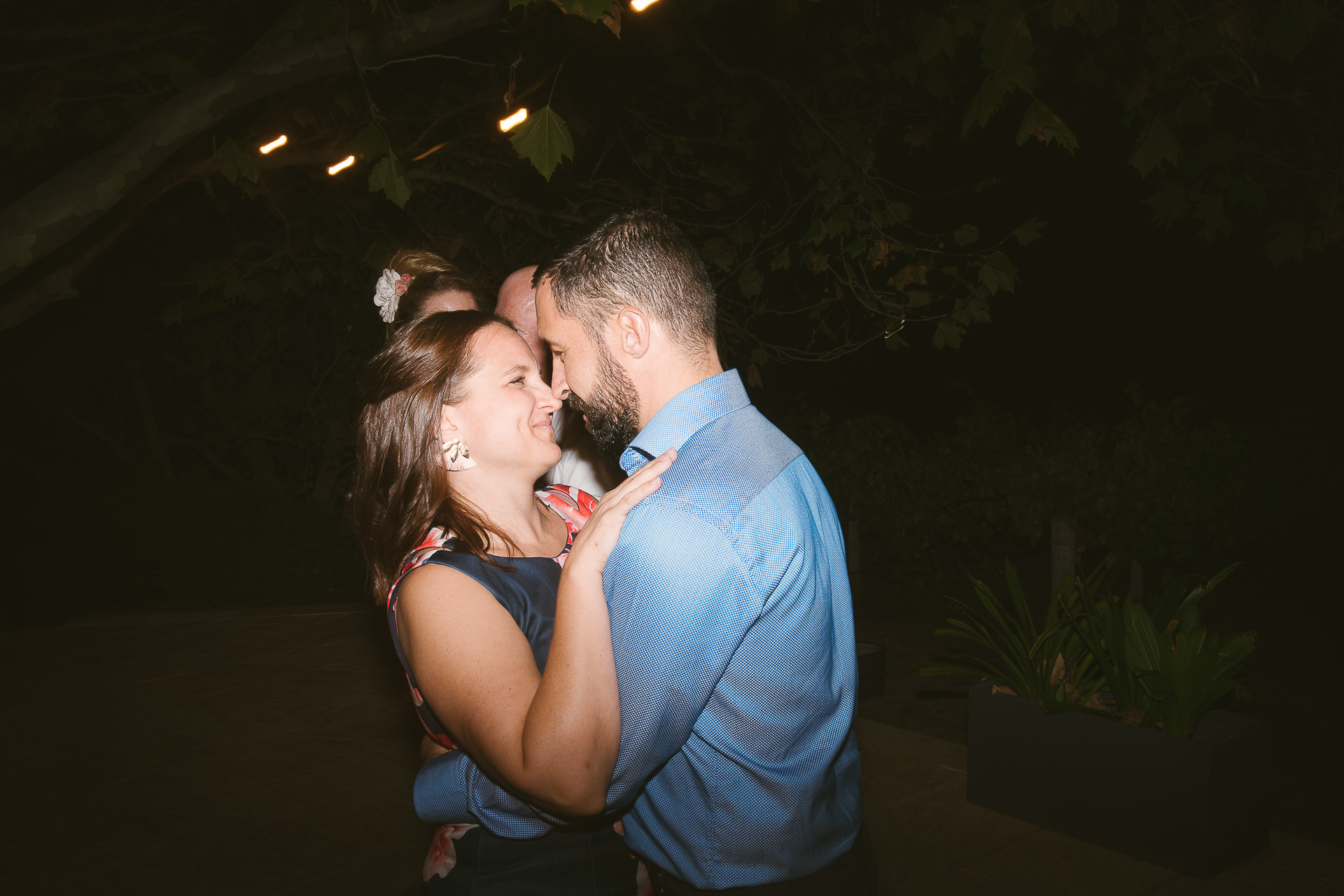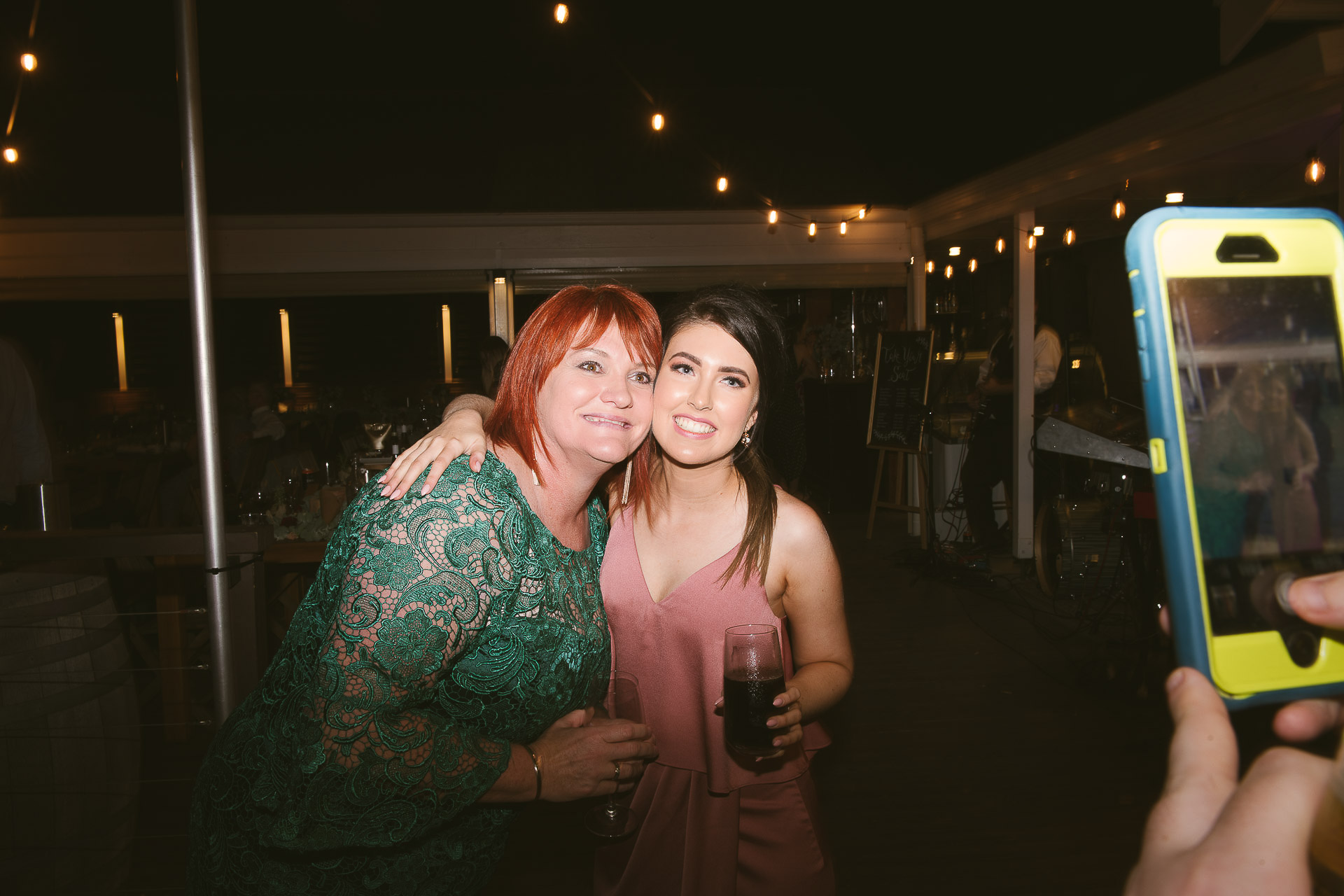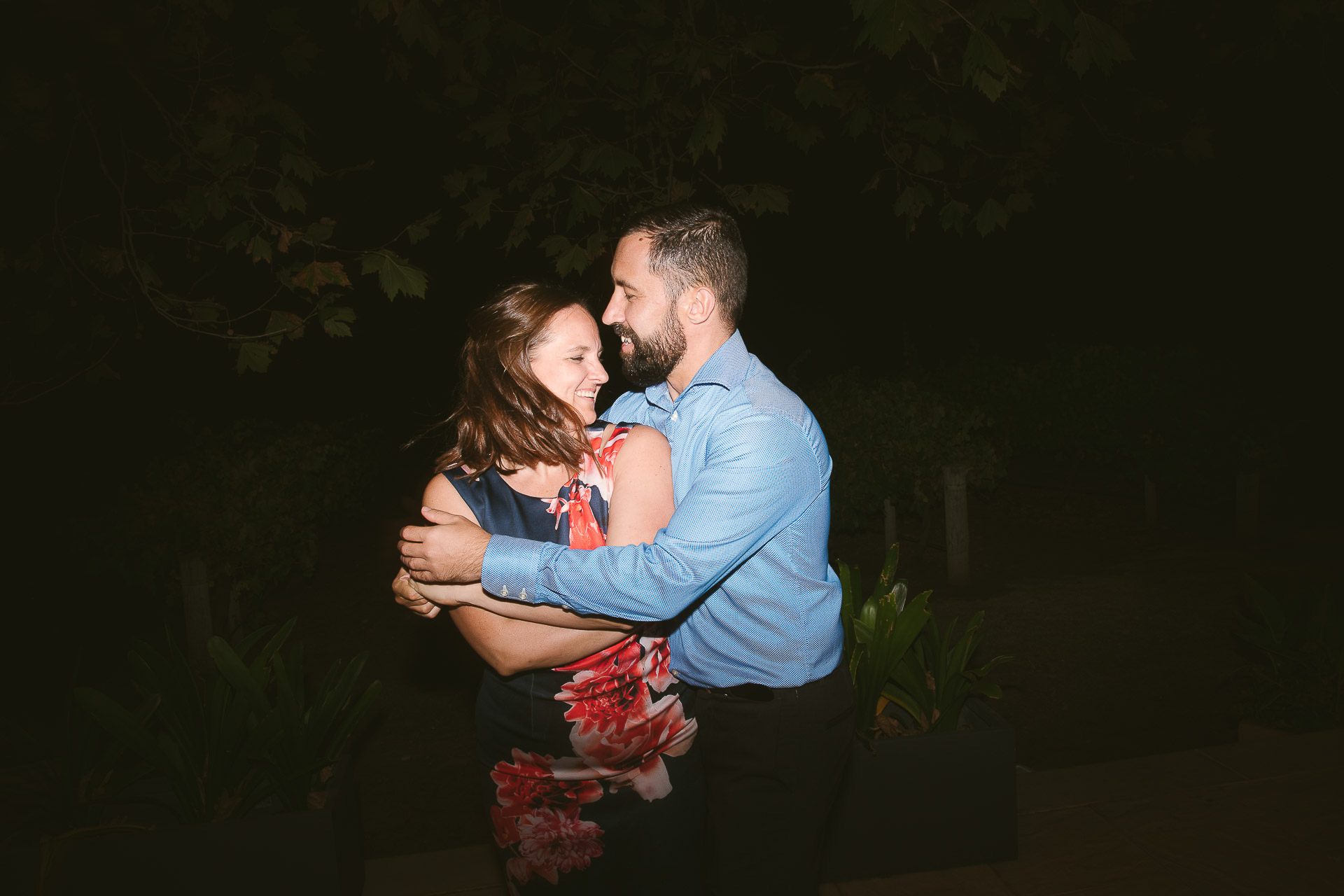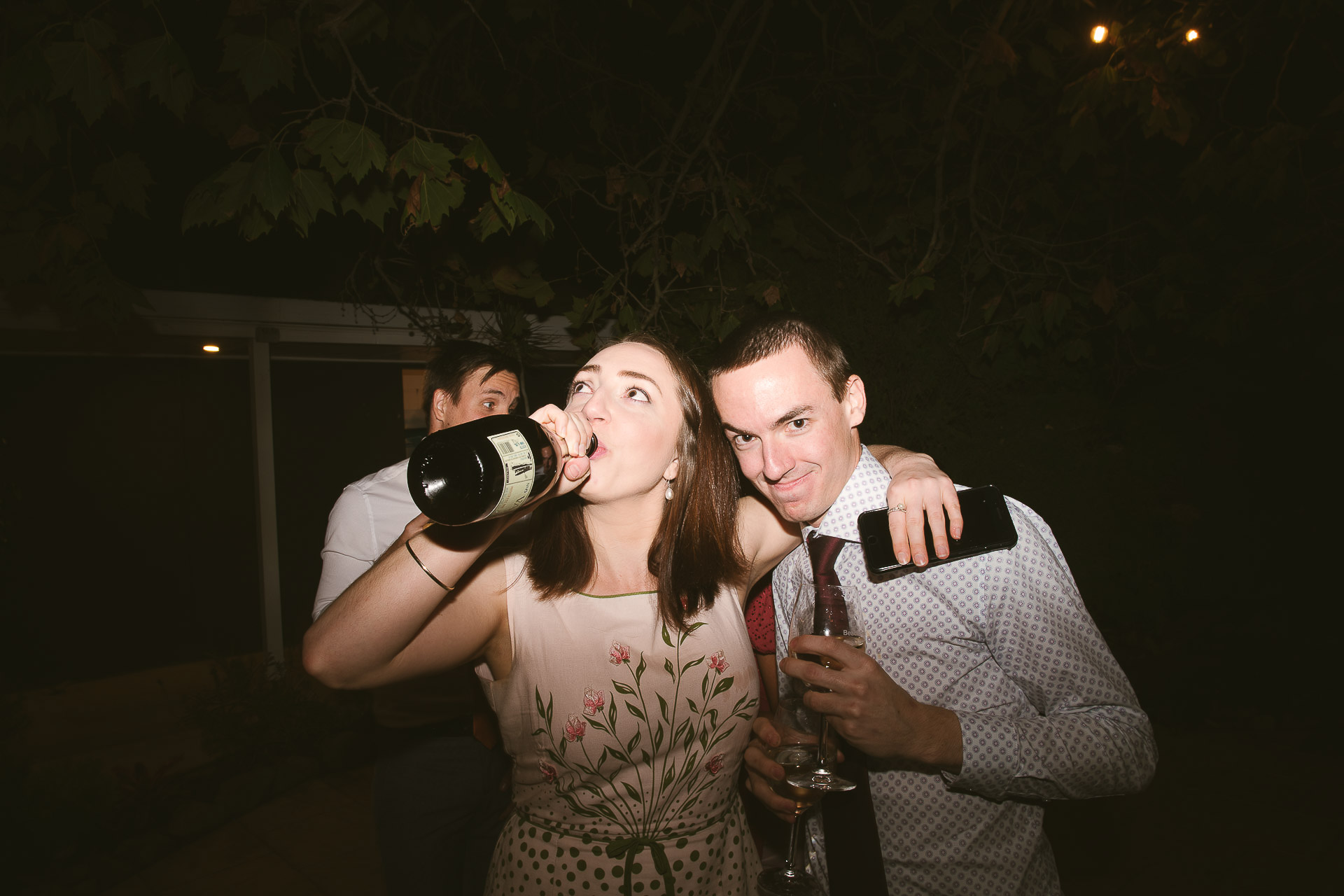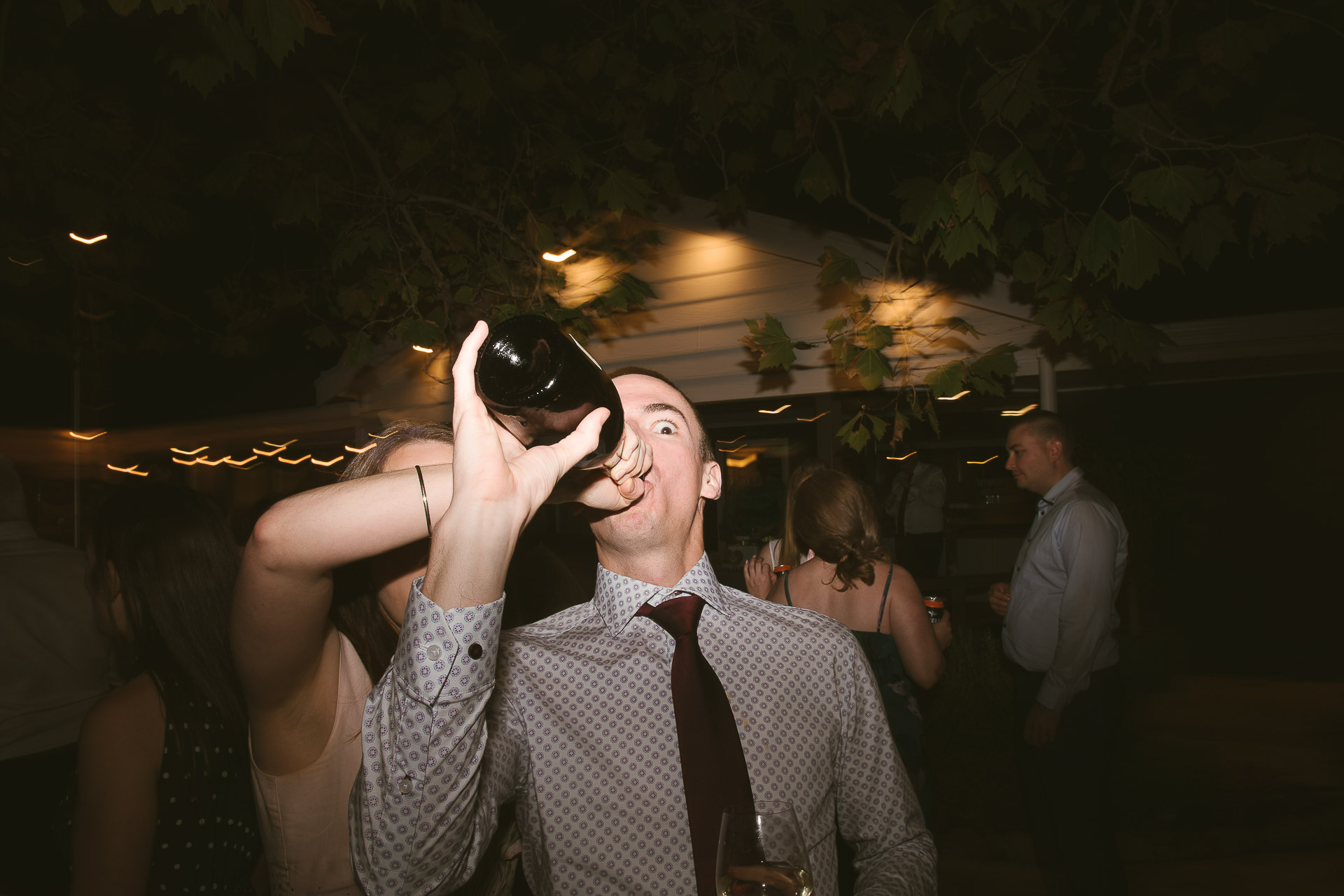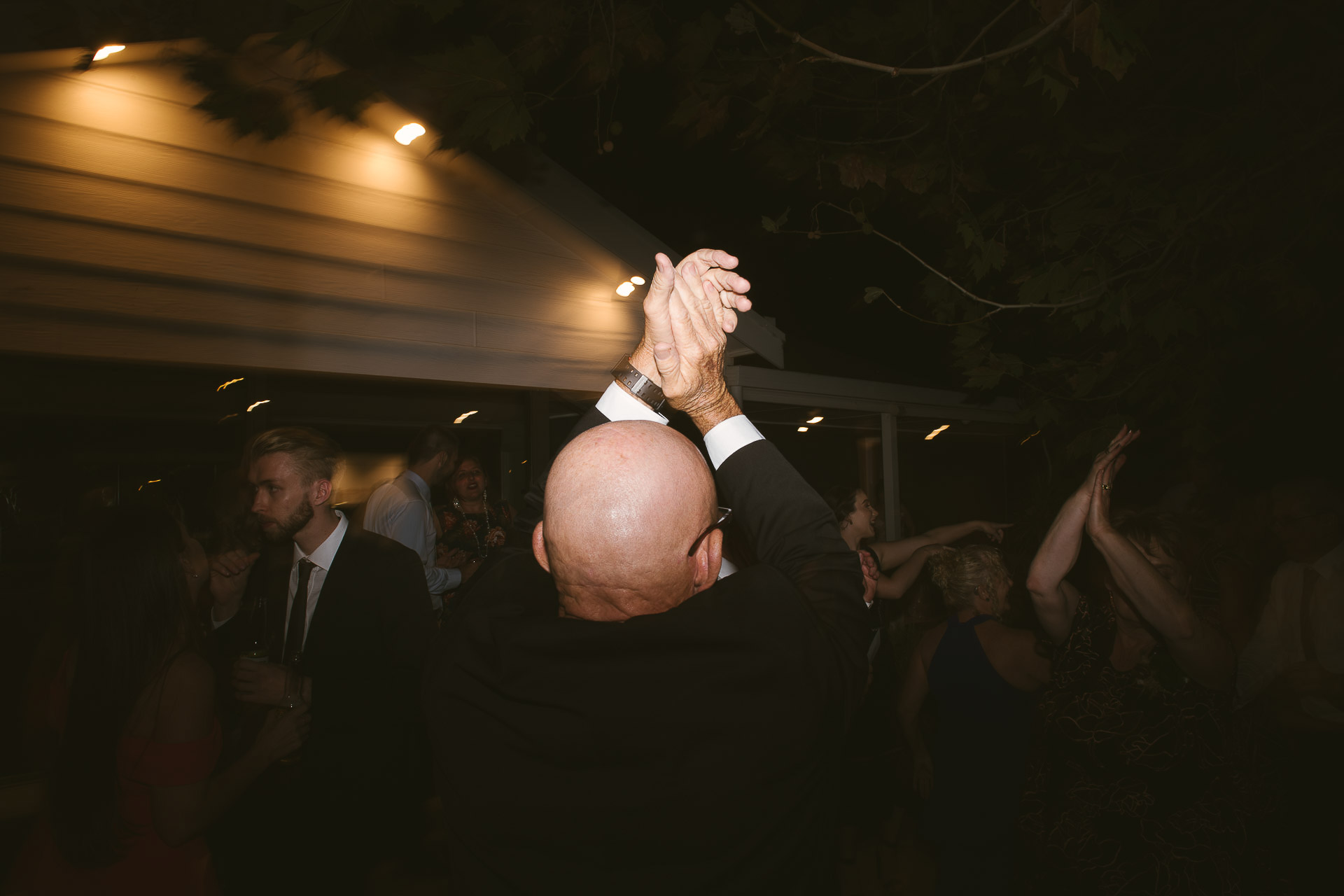 Wedding Venue – Beach Road Wines
Chelsea's Dress – Ella Moda
Craig's Suit – Peter Jackson
Make-up – M&CO Style
Wedding Florals – Farmhouse Flowers
Cars – Adelaide Mustangs
Wedding Stationary – Paradise Invitations
Wedding Celebrant – Emily Davis
Music – Party Club Band