This is the story of Alyssa and Dave's super fun Engagement party come Wedding celebration. It was such a honour to be one of the few folk who knew what was going to unfold on this day.
With the back half of Stone's Throw restaurant screened off, disguised as an imaginary persons 21st Birthday party, with balloon decorations and all (it was really just already set for the wedding dinner) the front half of this funky restaurant / bar in Adelaide's East set the scene for their cocktail Engagement Party. The bomb was dropped mid welcome speech, that a wedding was to take place! and I was there to capture the reactions and the seriously super loose and fun party that was to follow.
So here's a little slice of the goodness from Alyssa and Dave's wicked wedding.
Other great suppliers listed at the end of the post.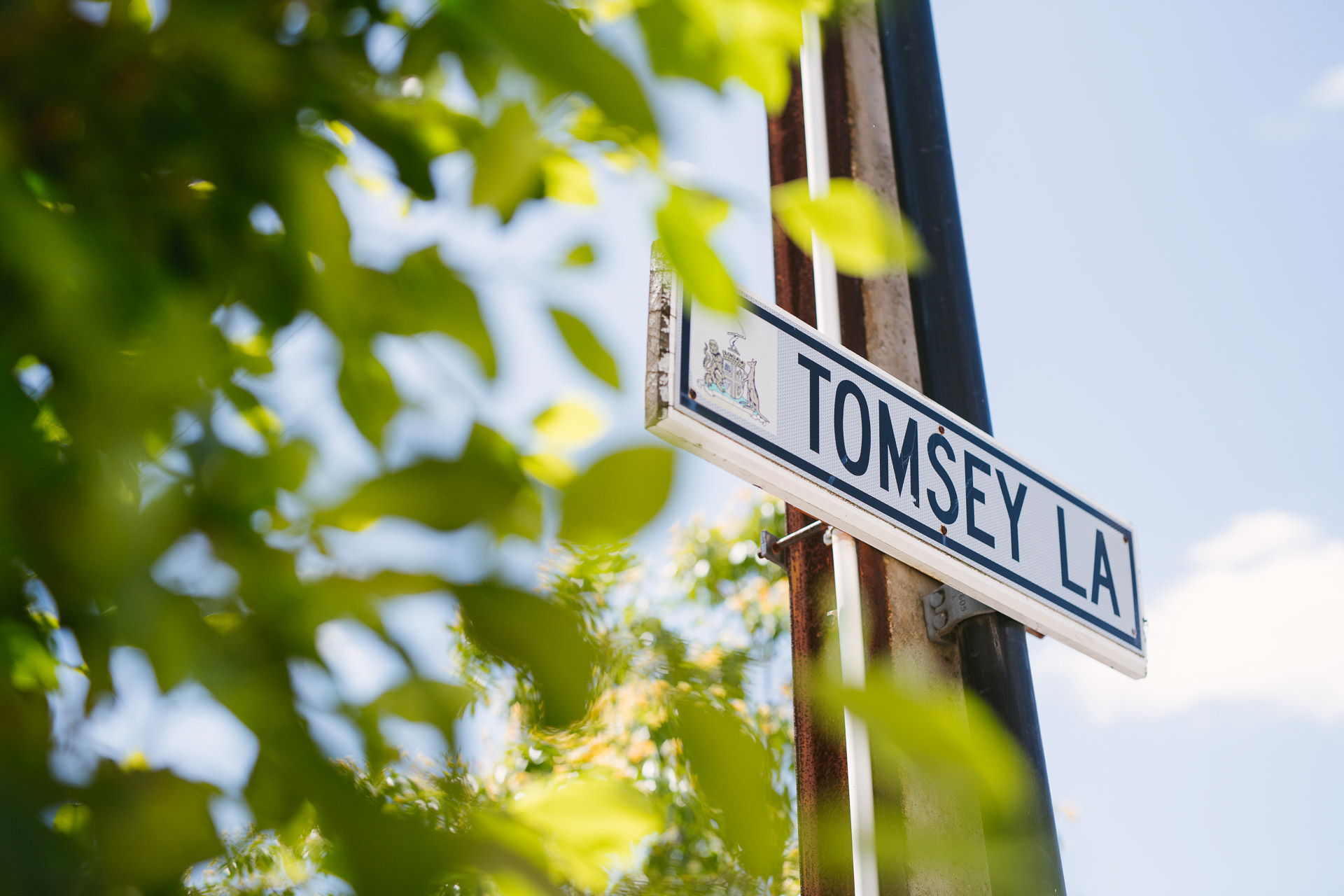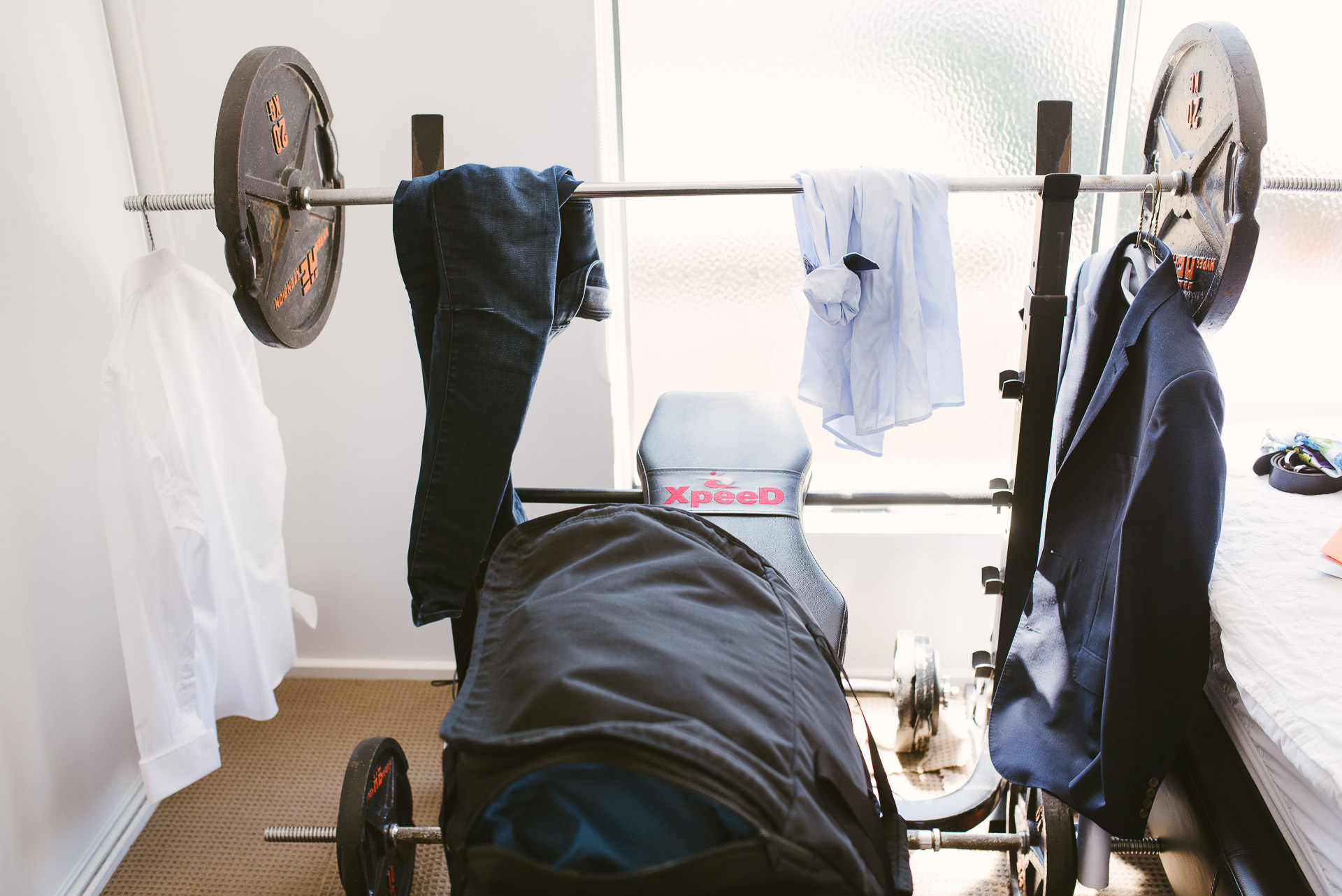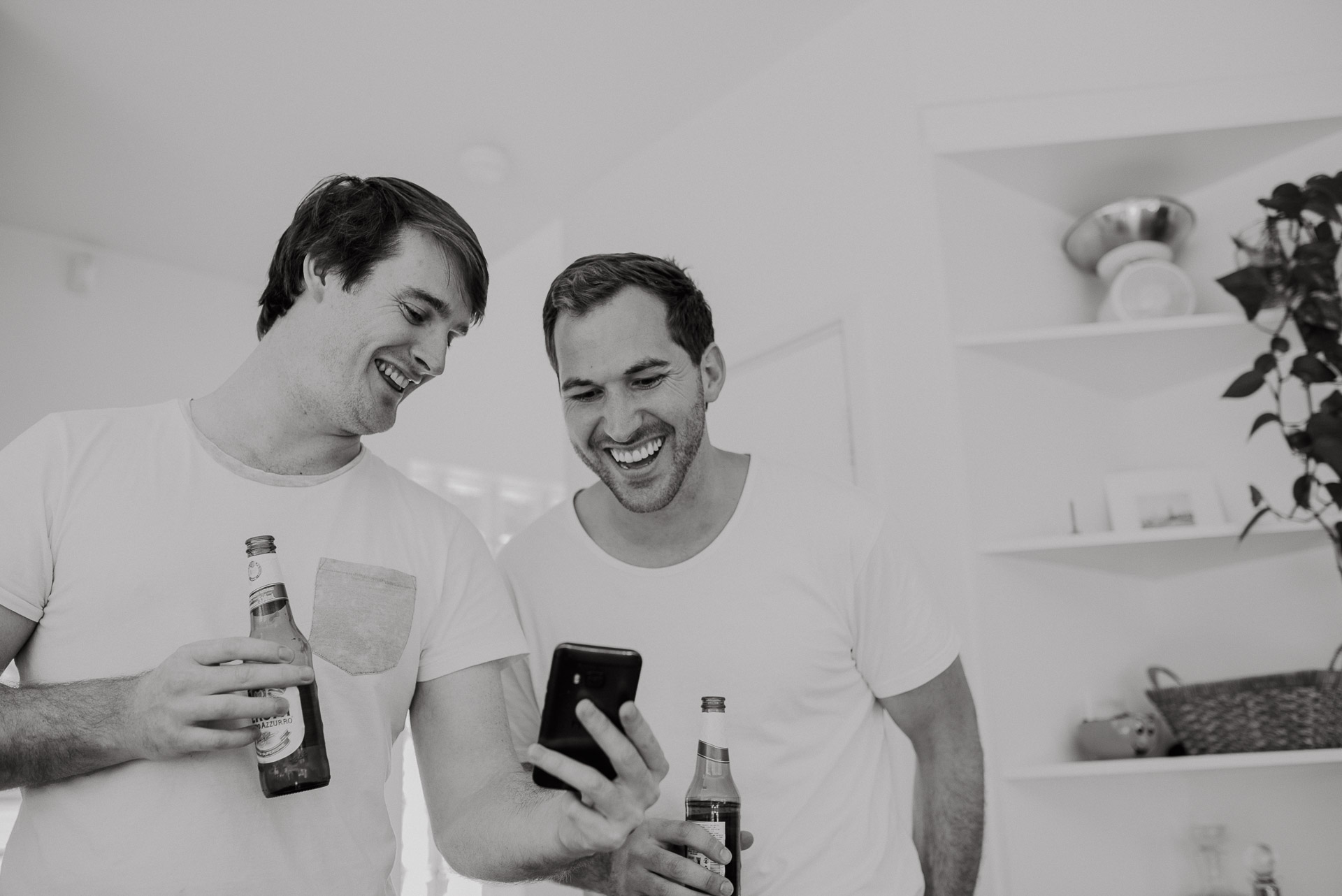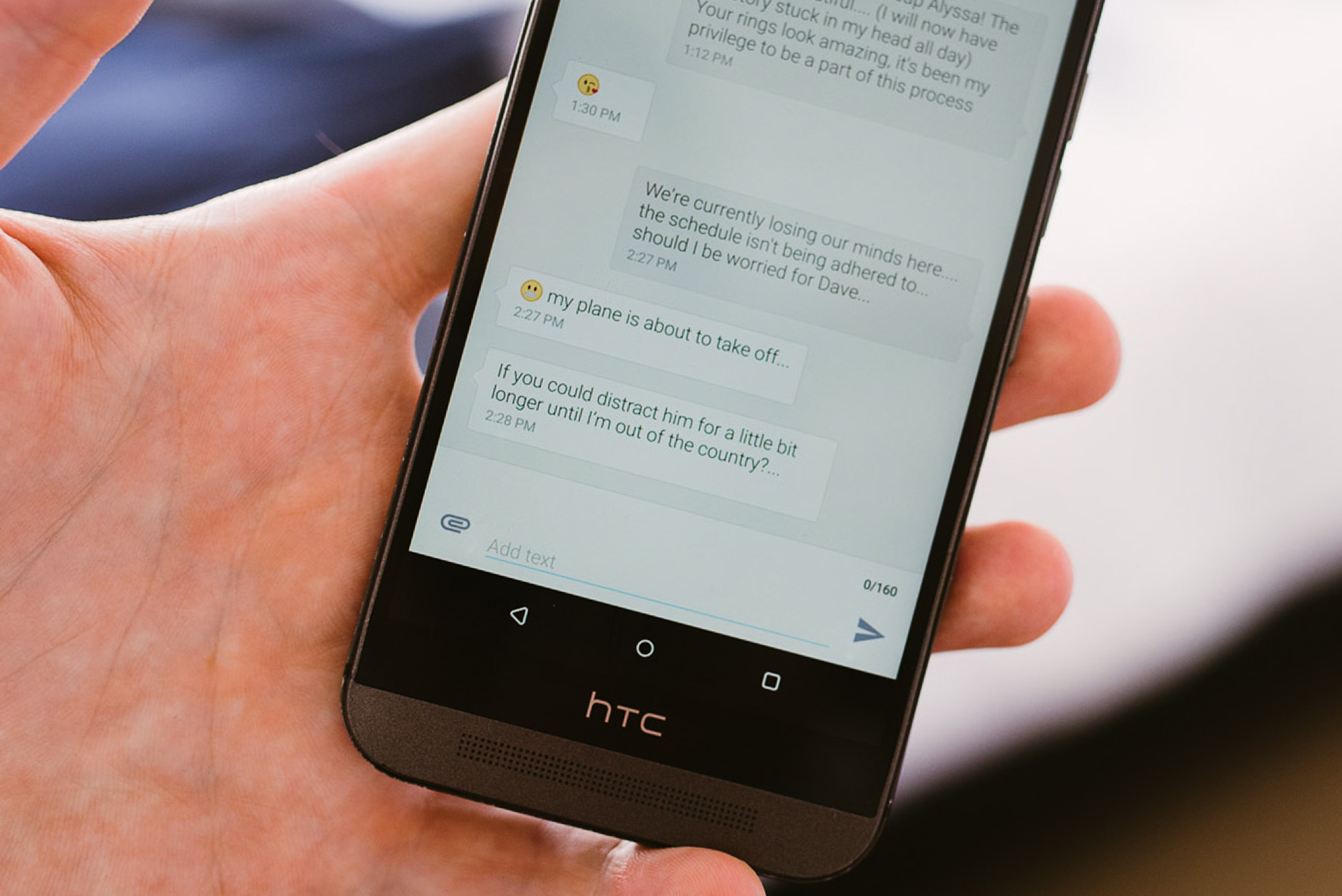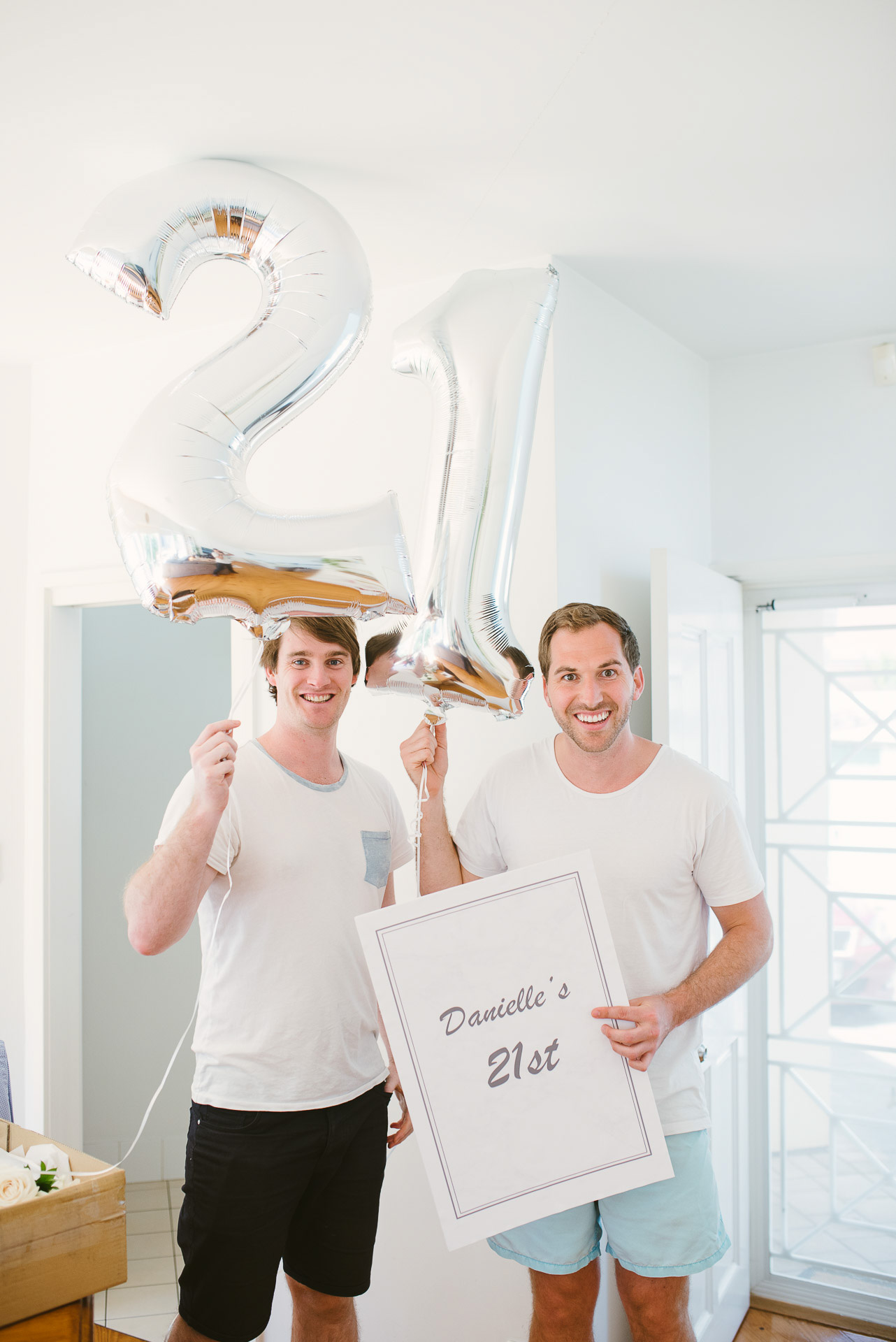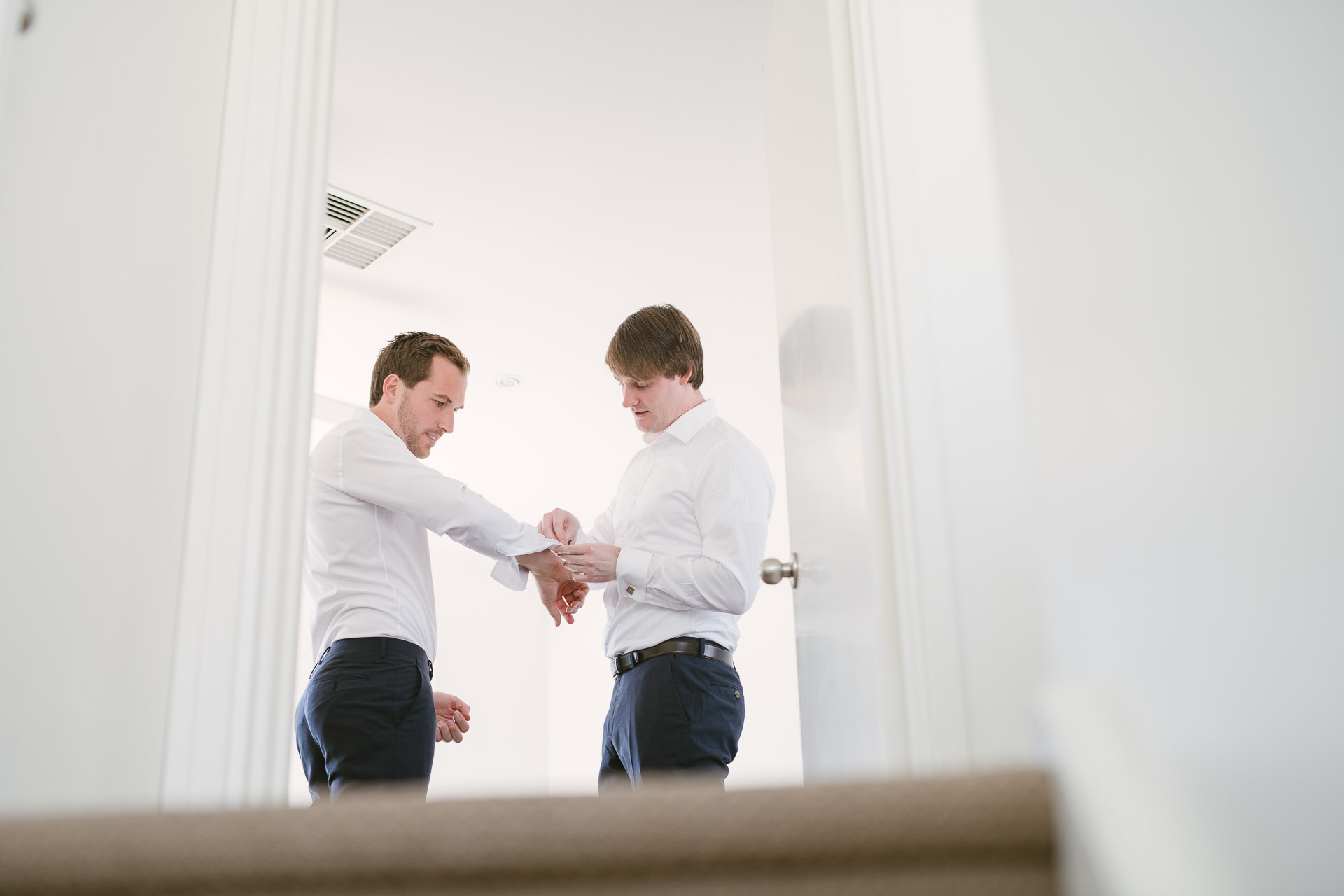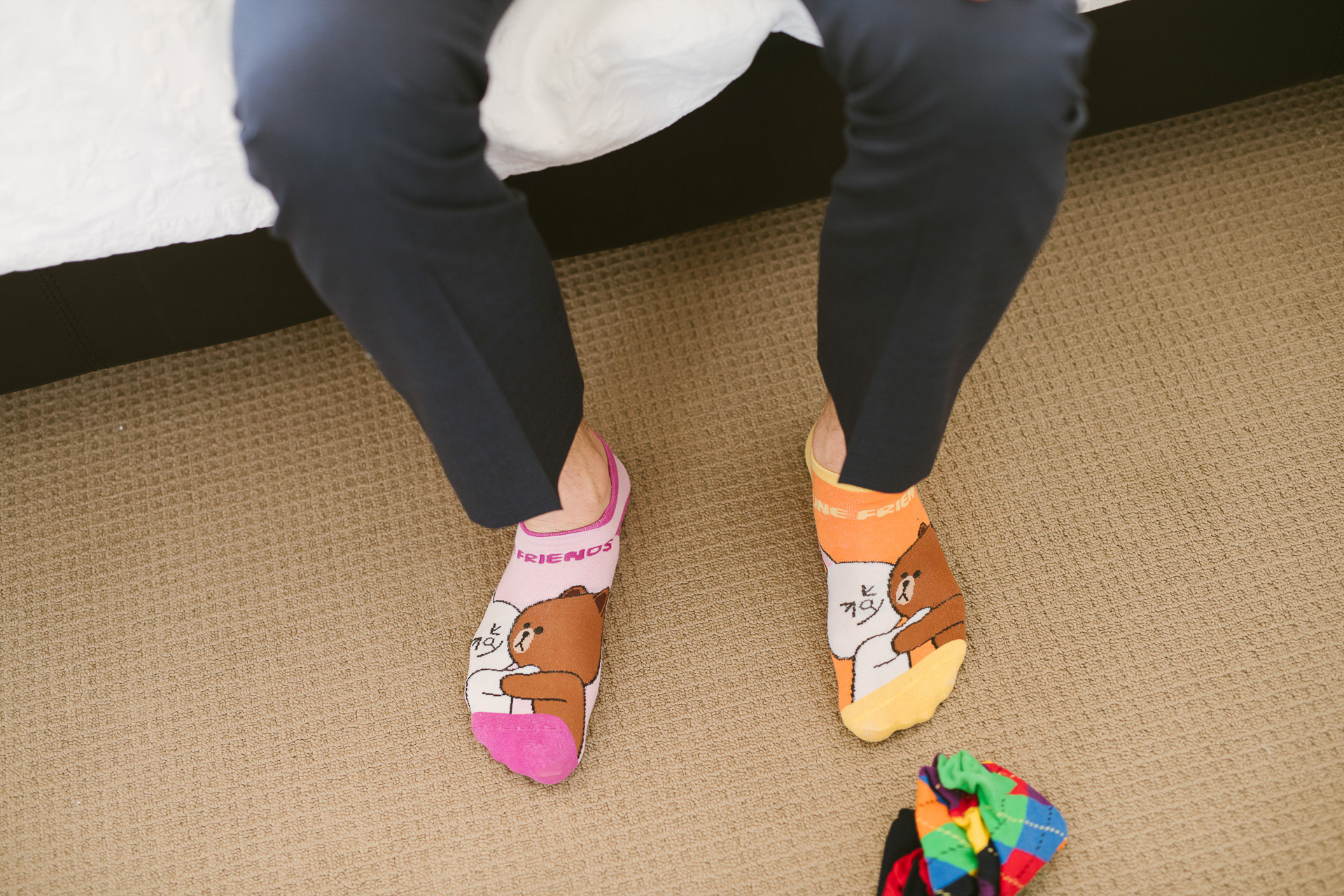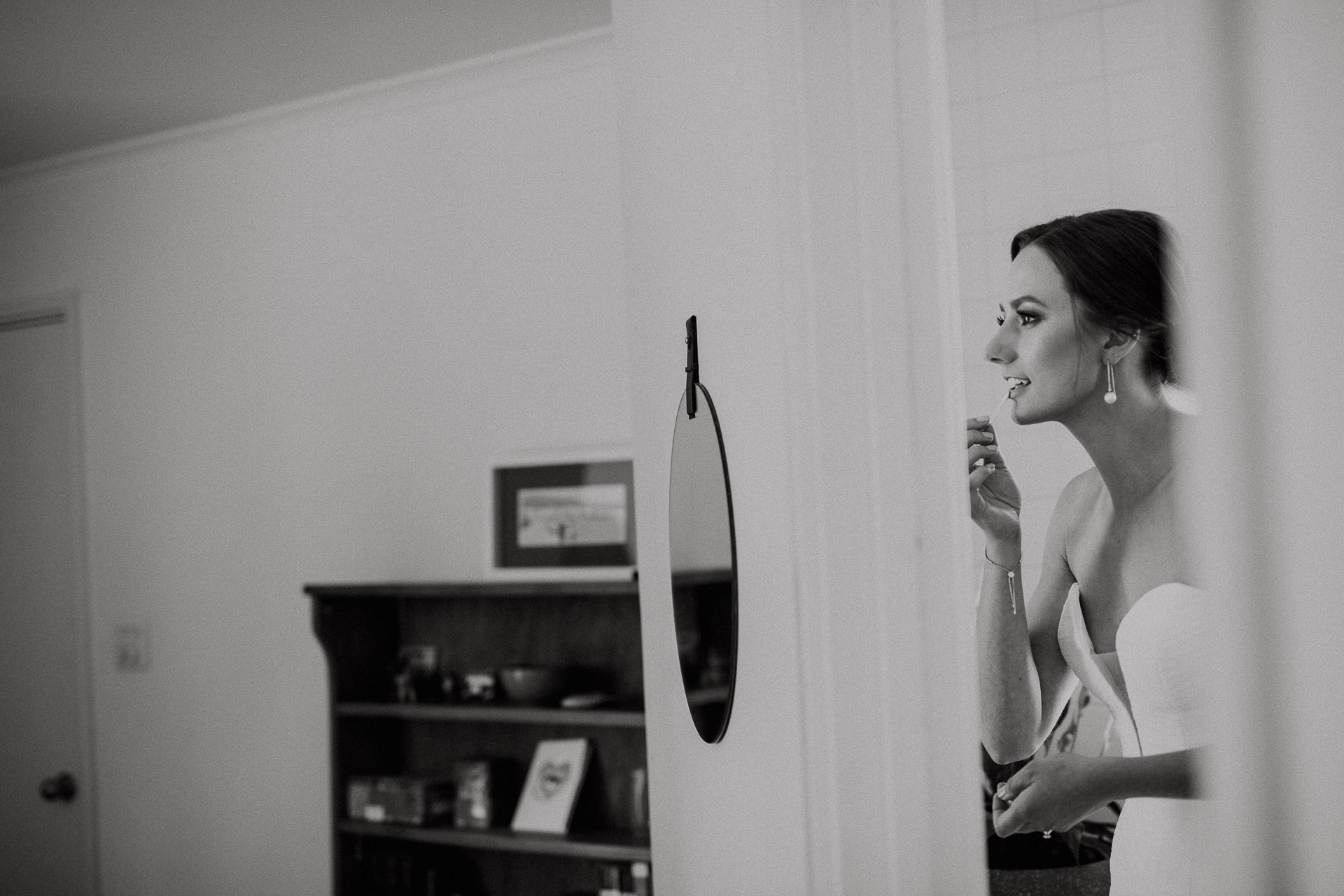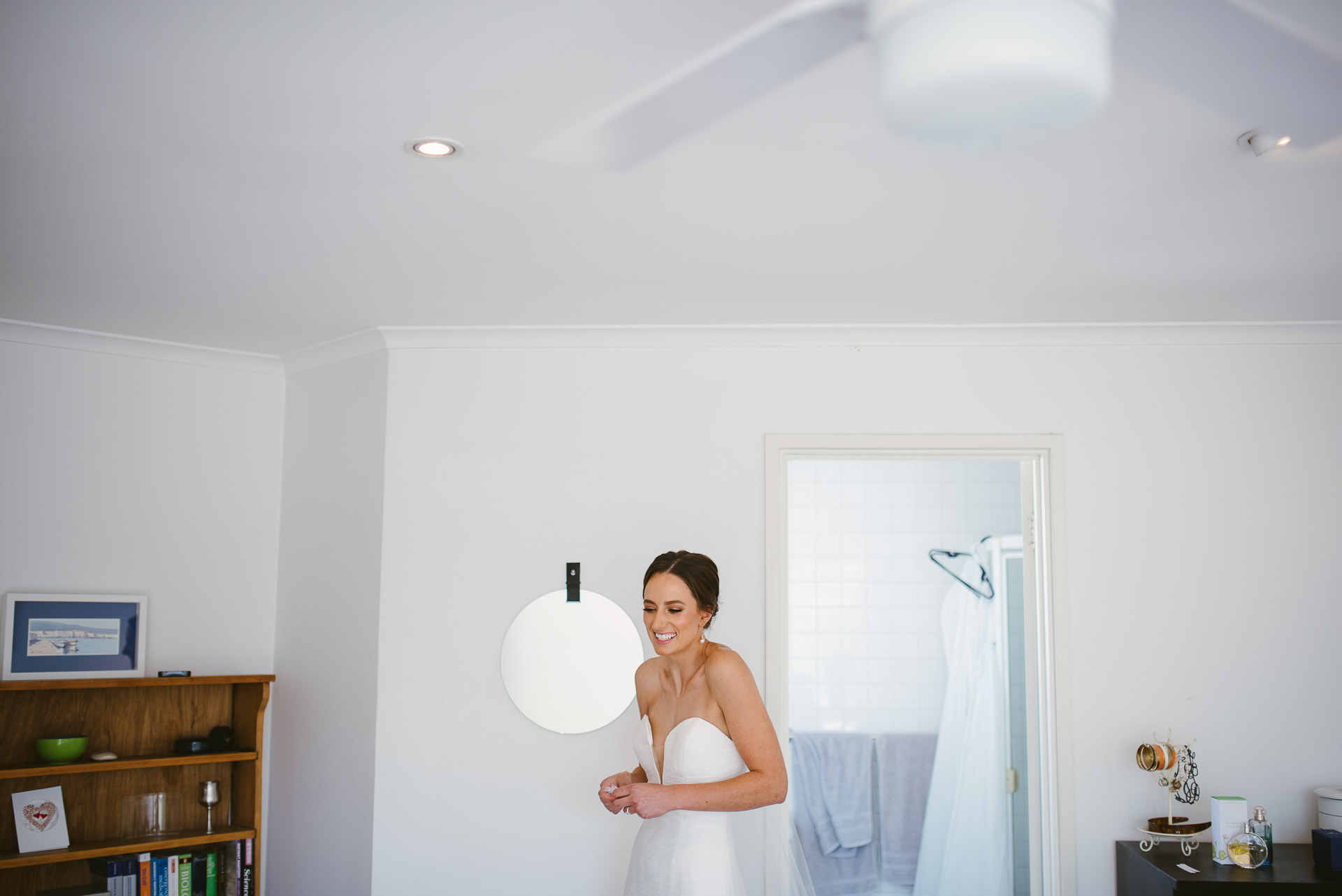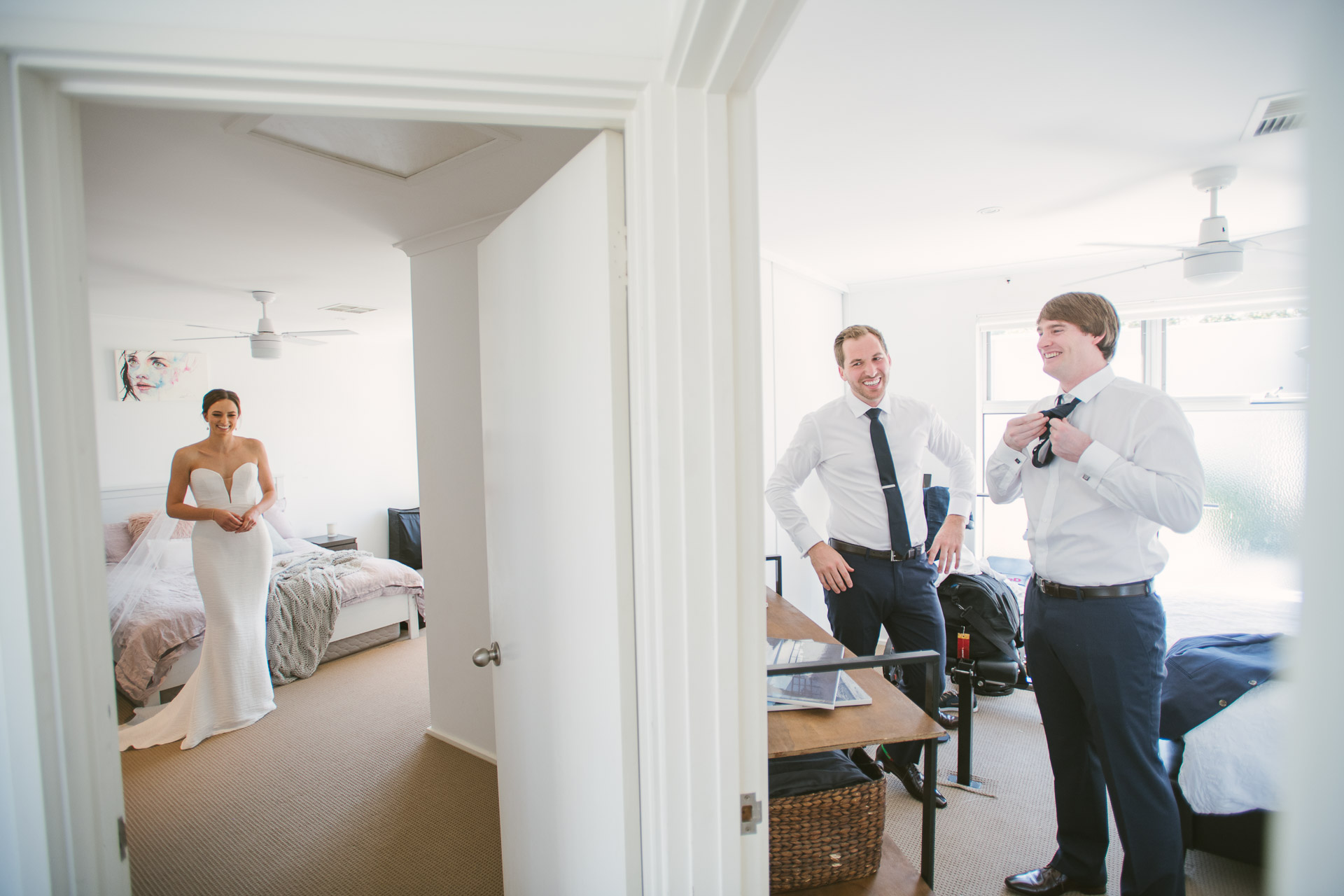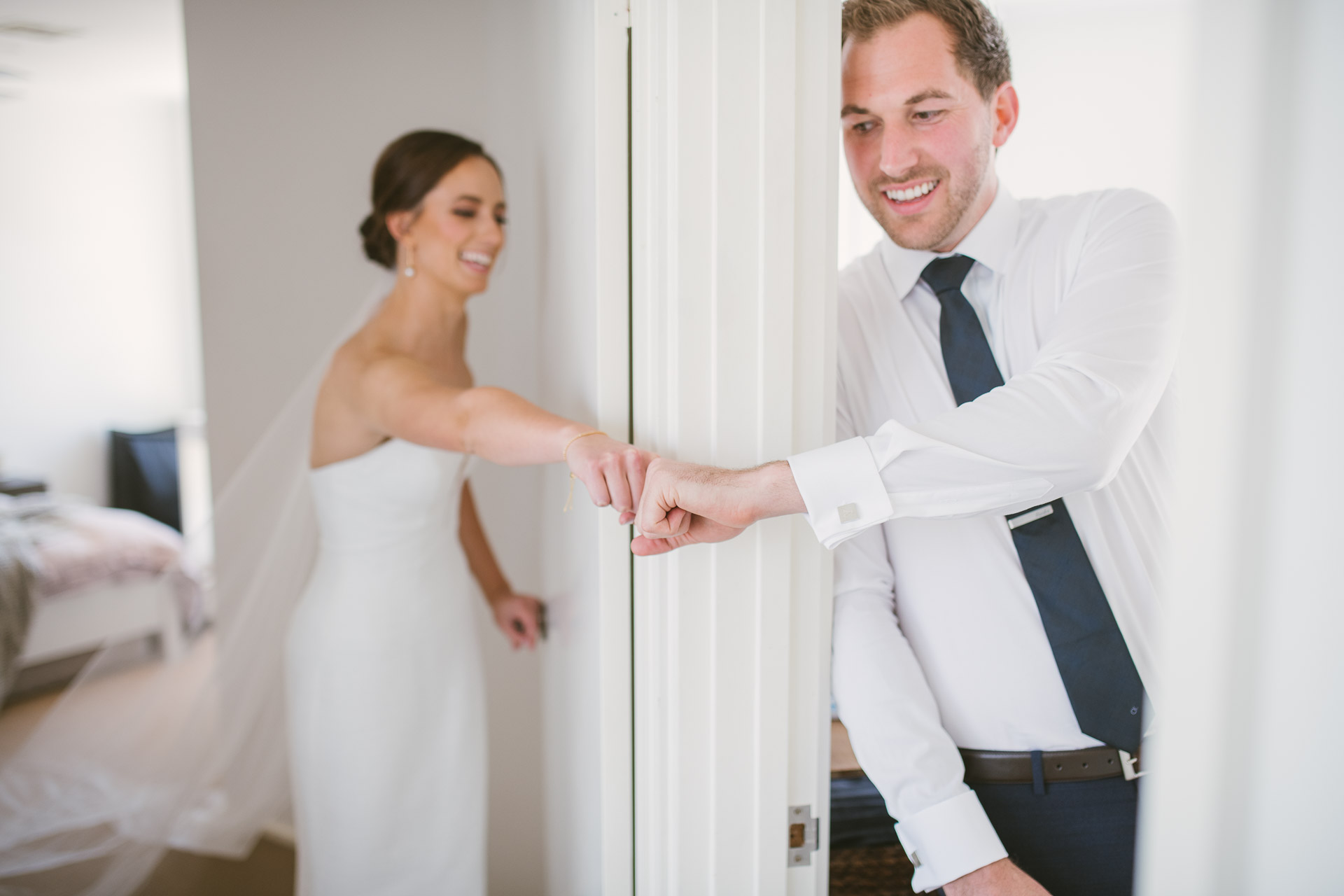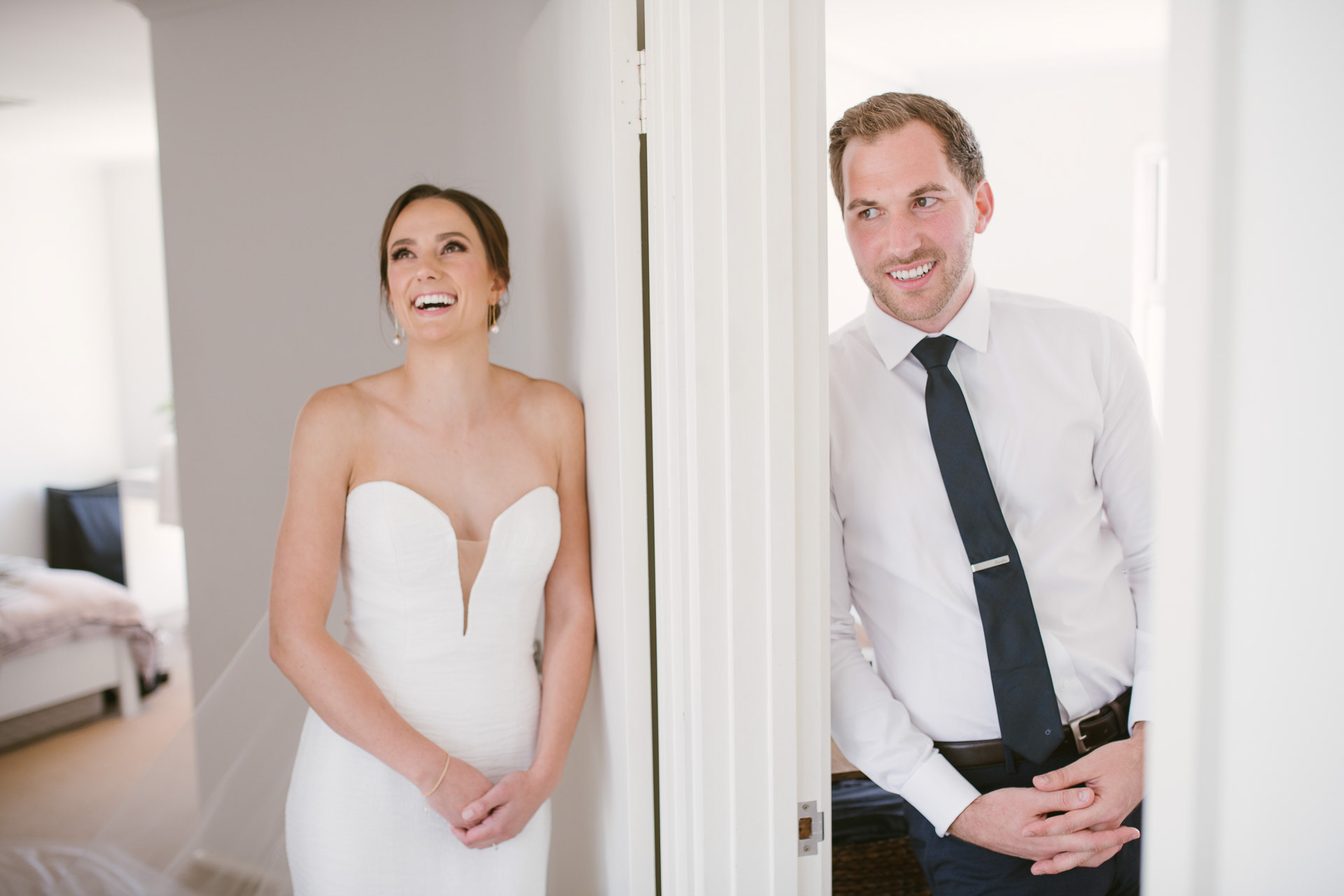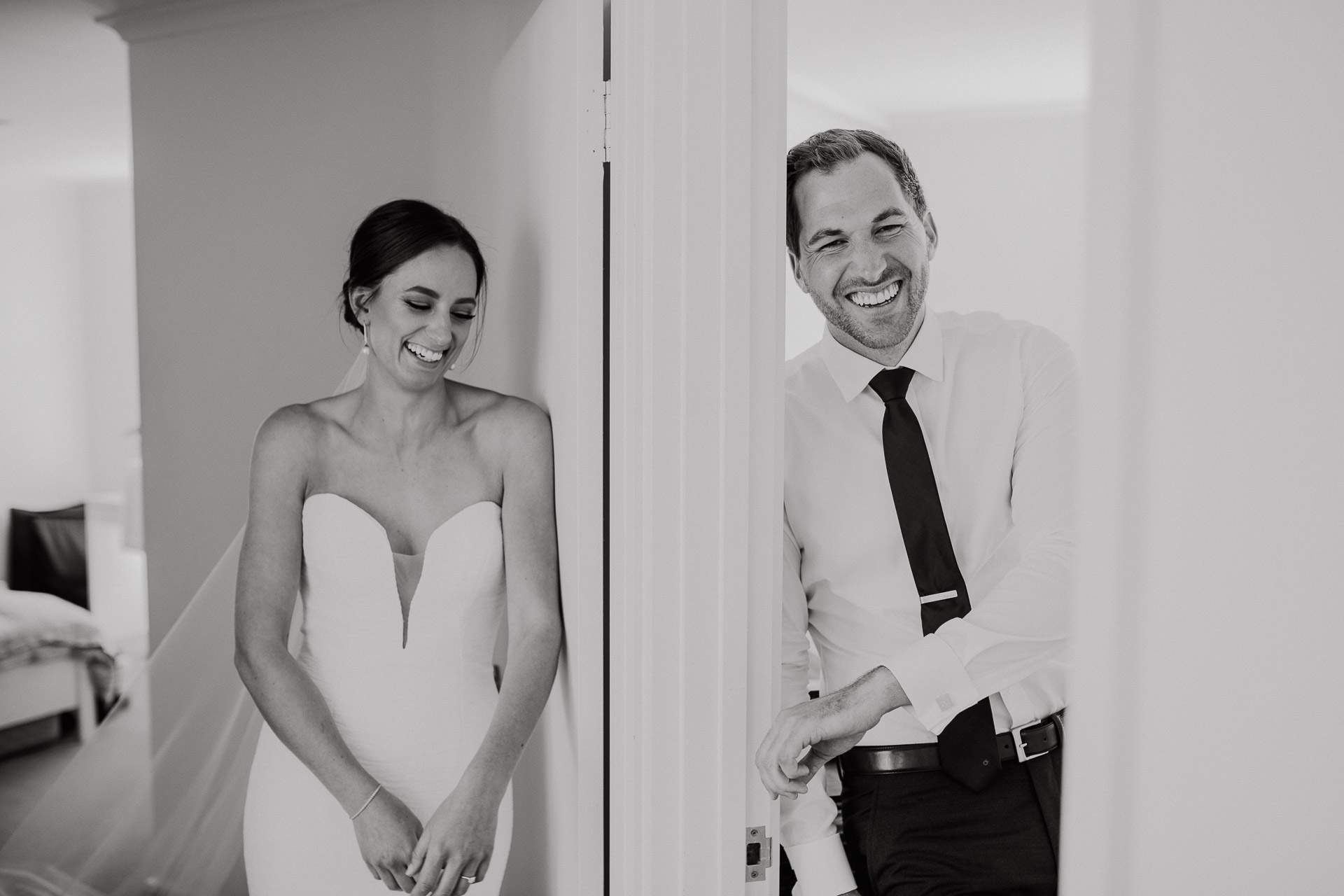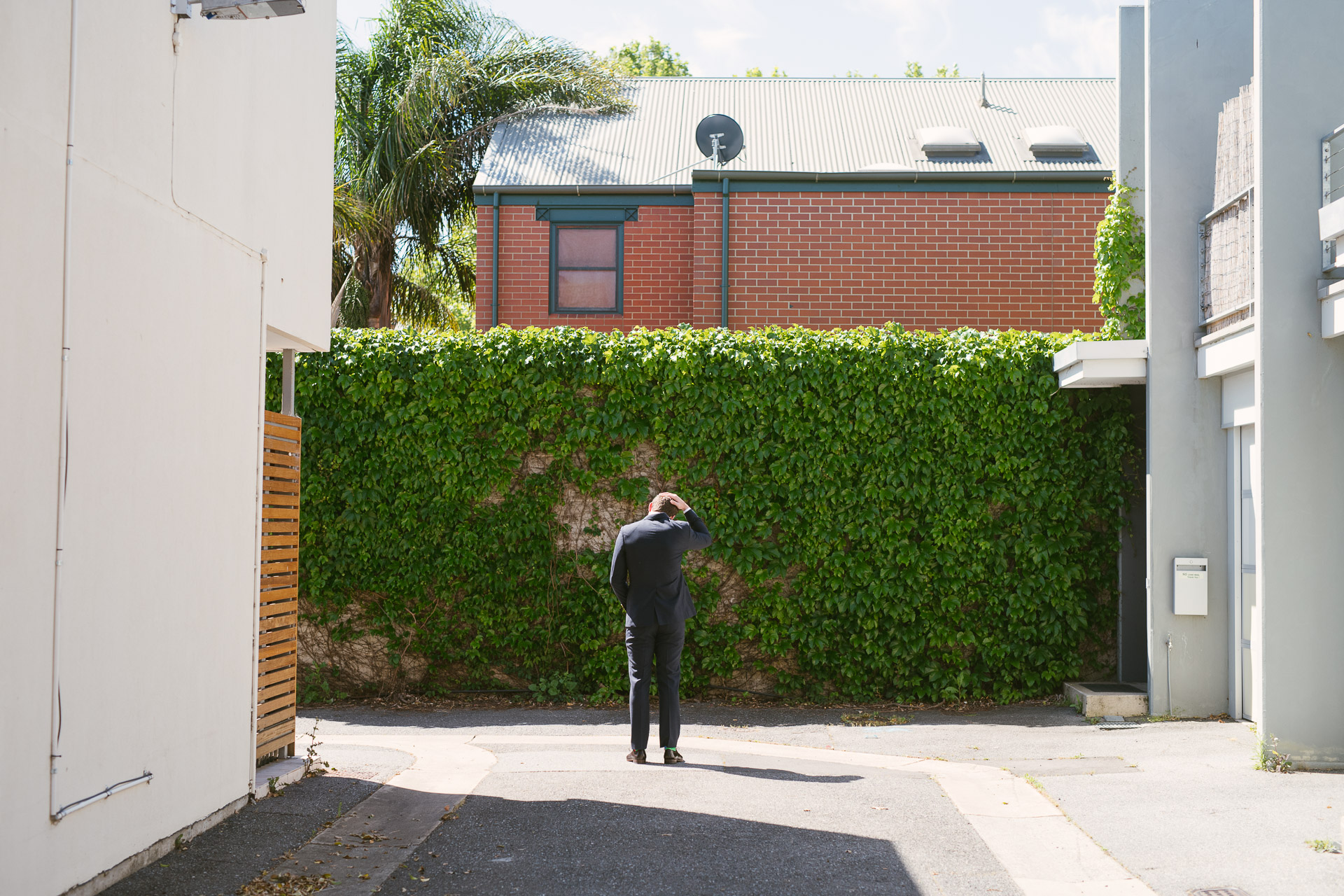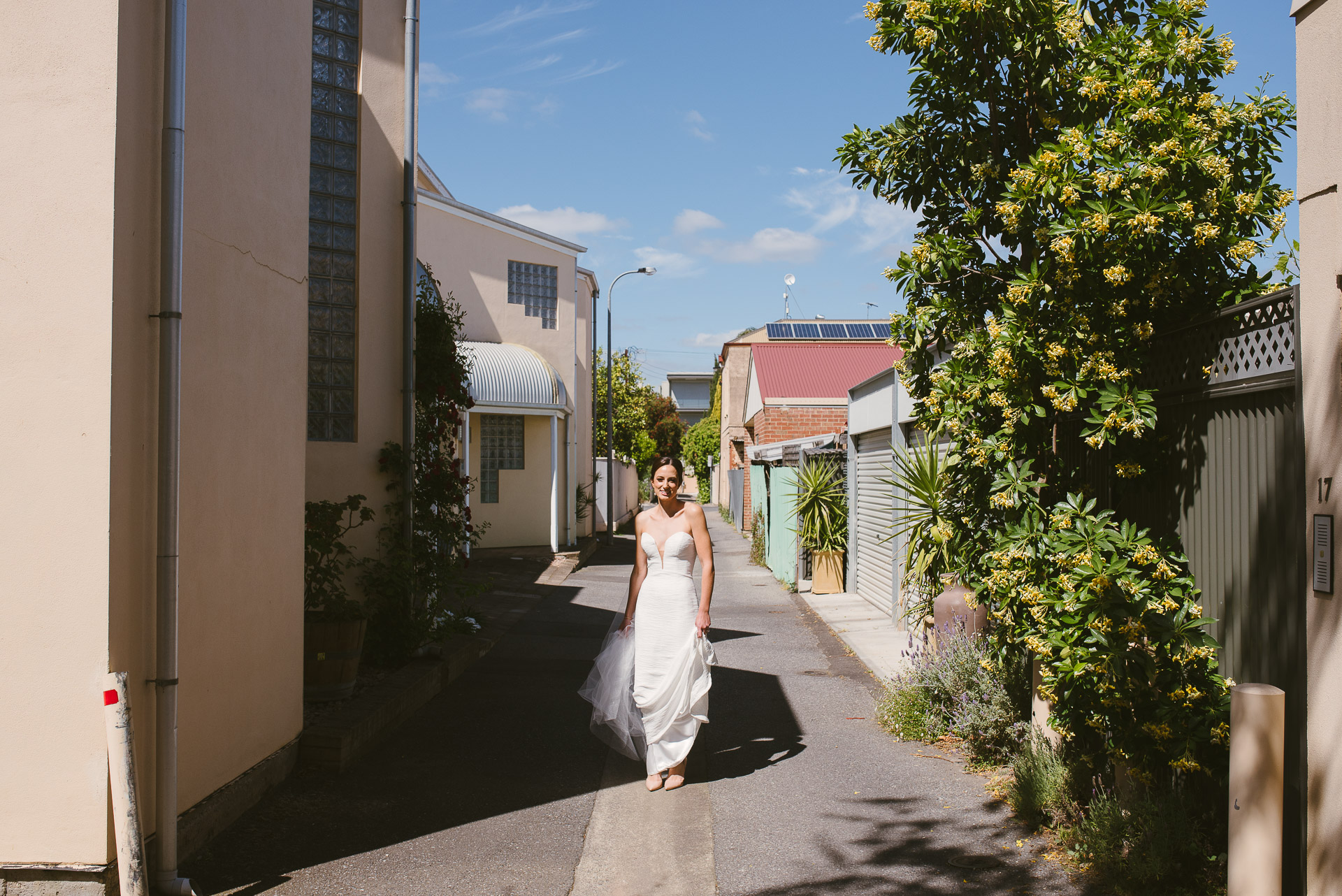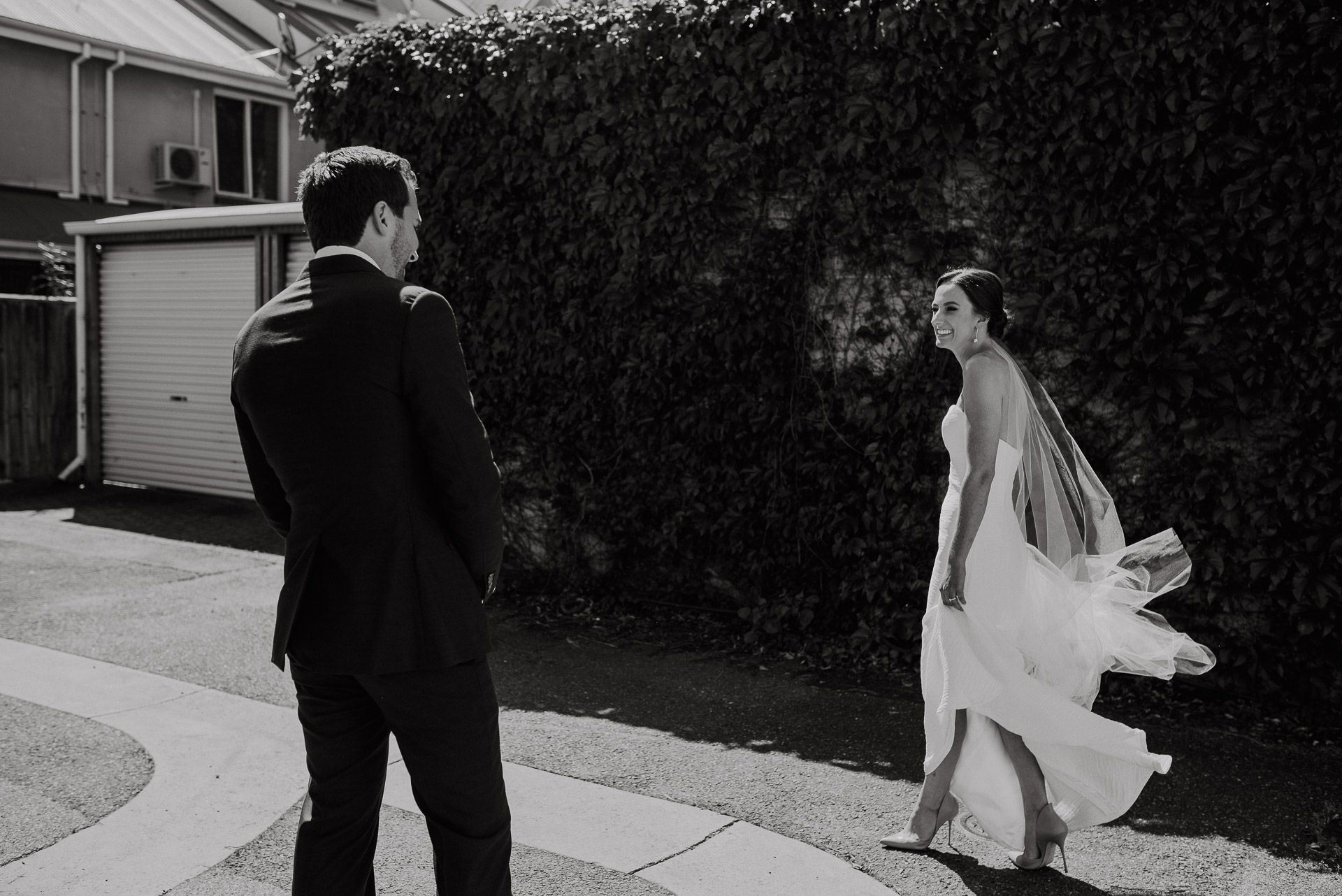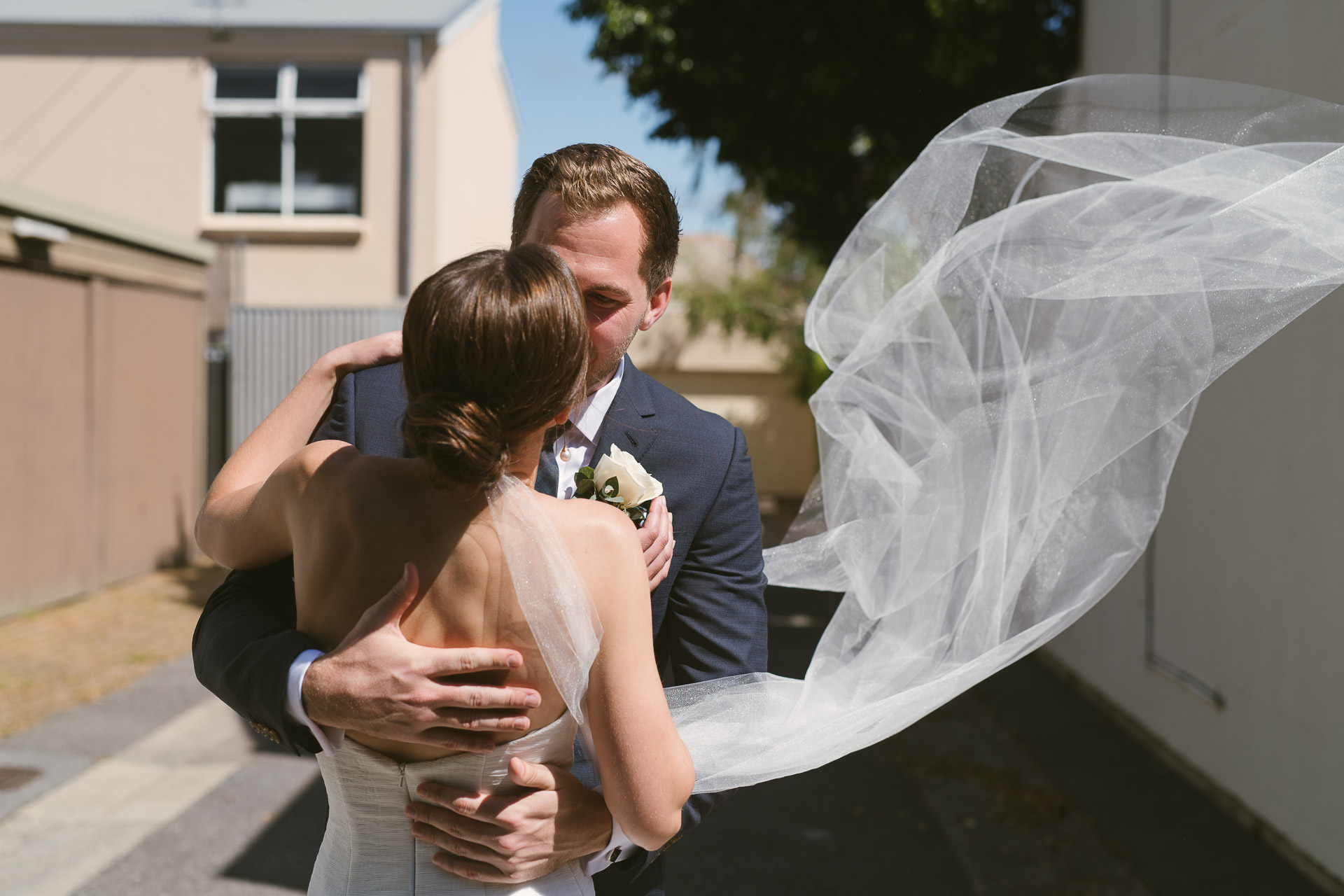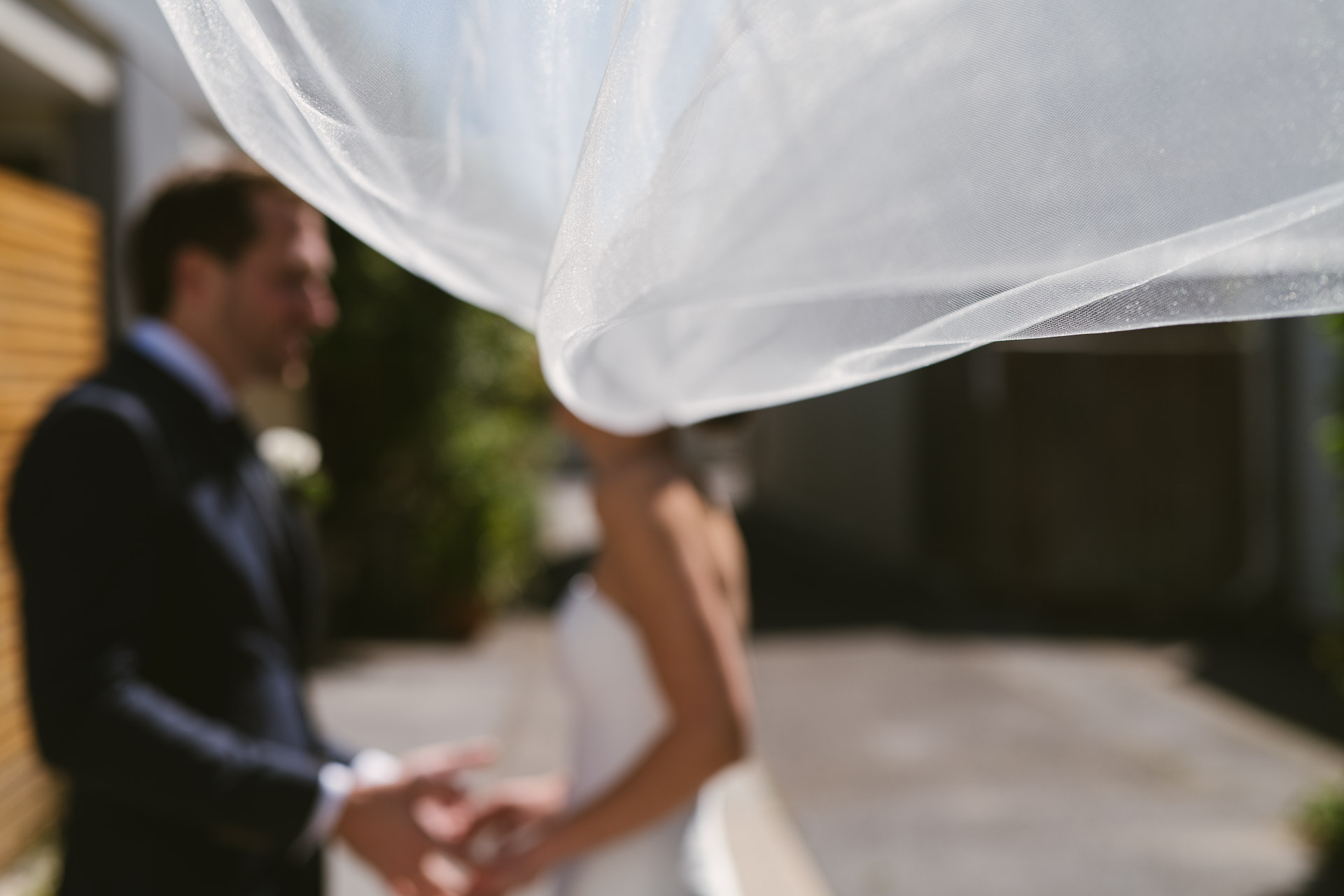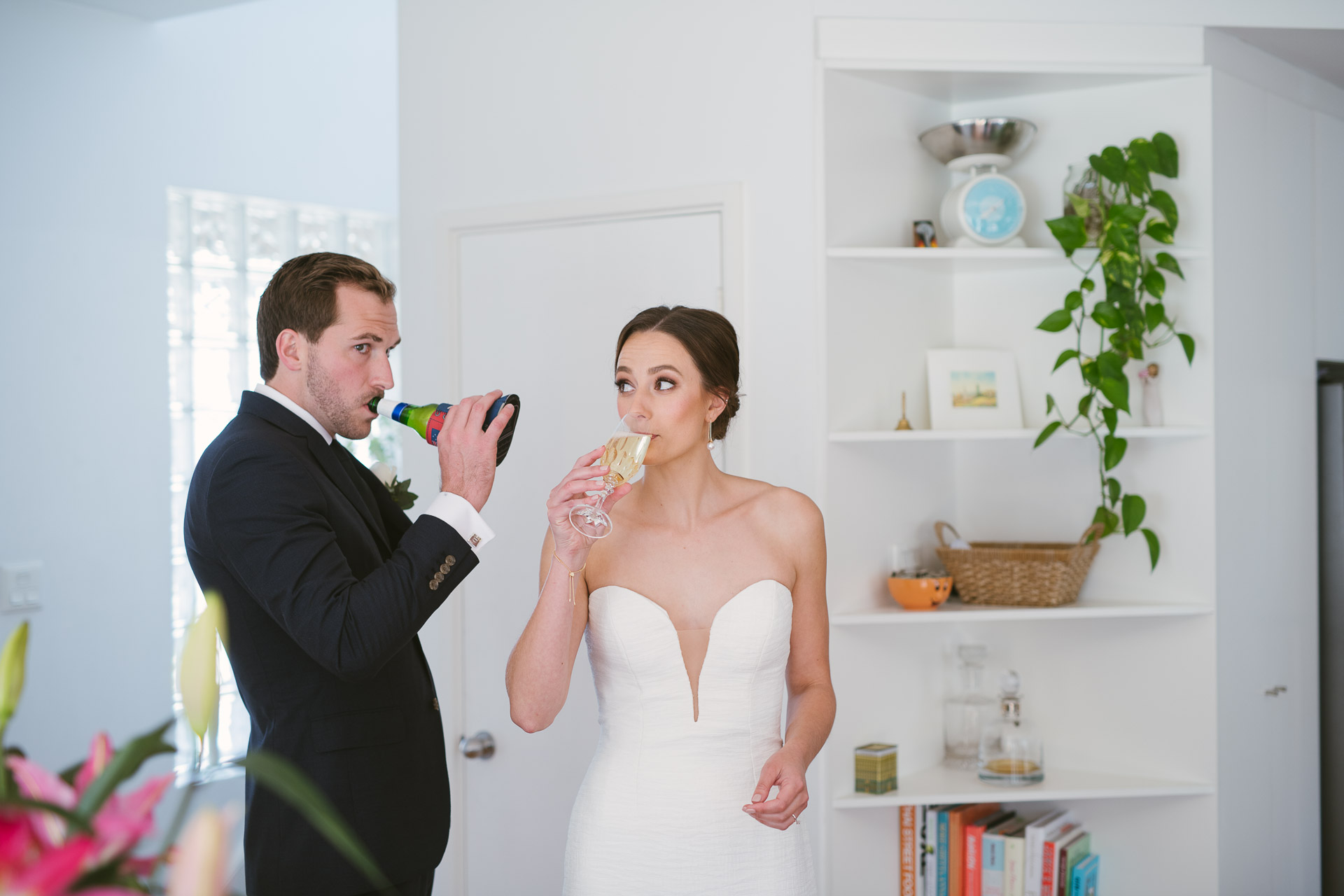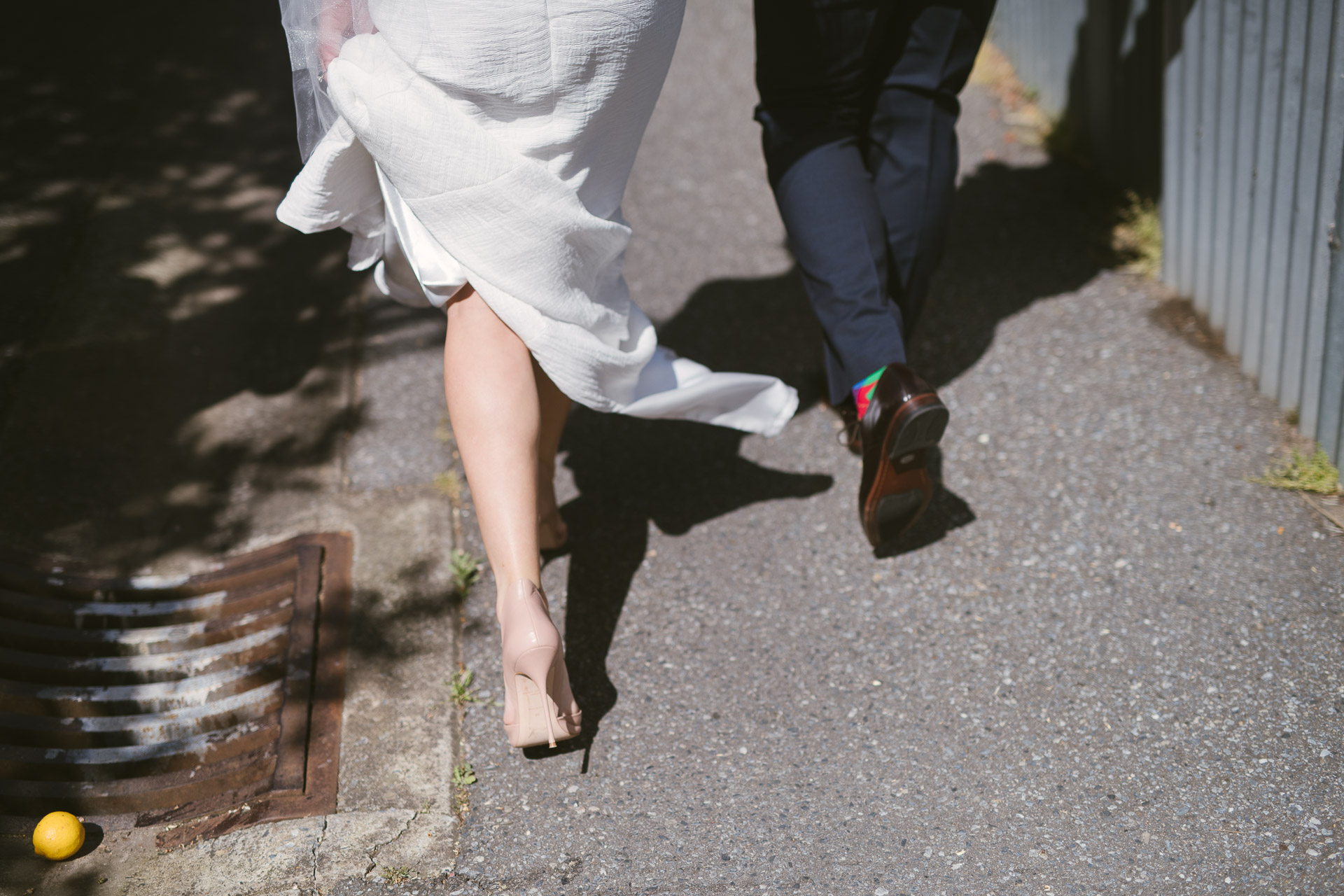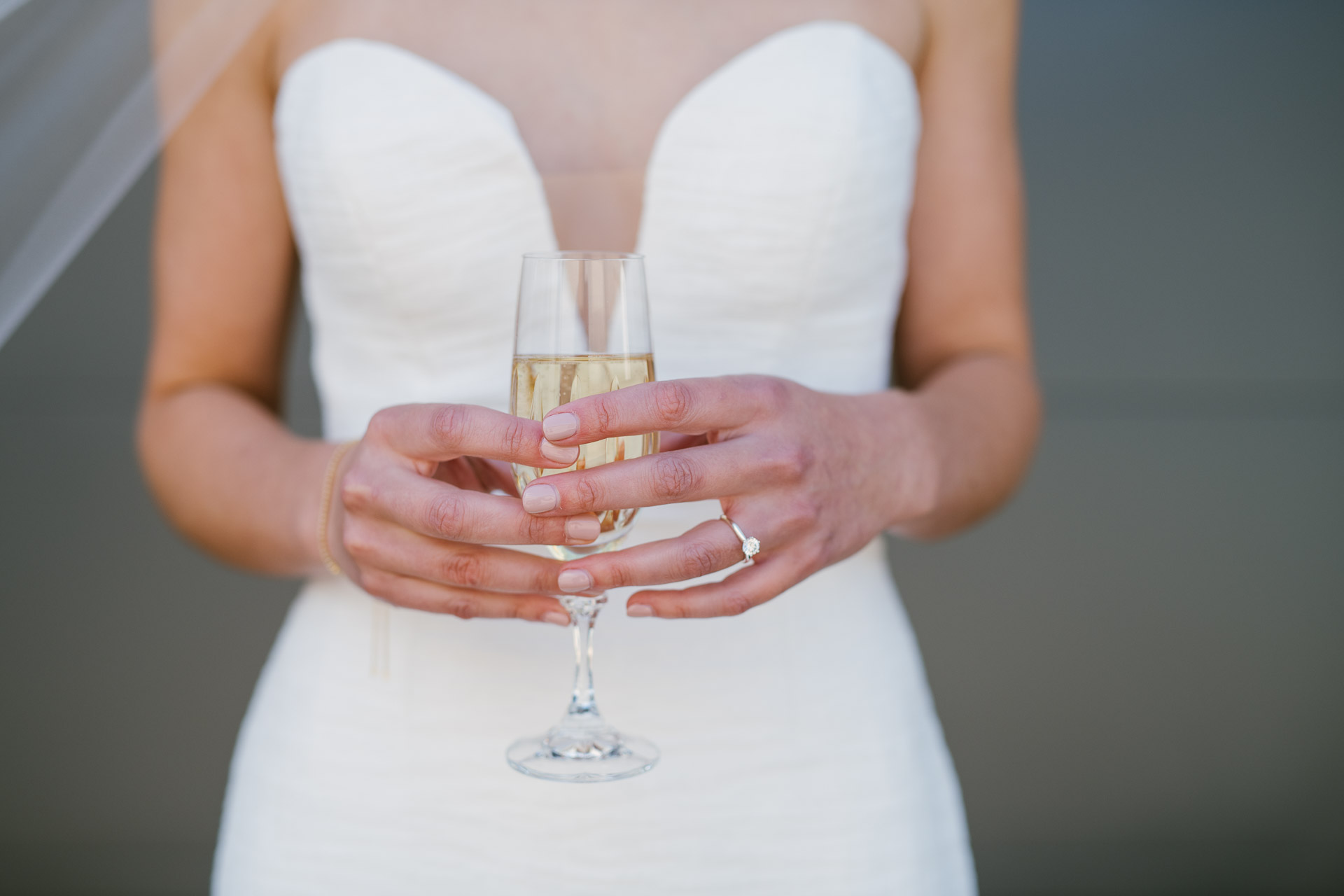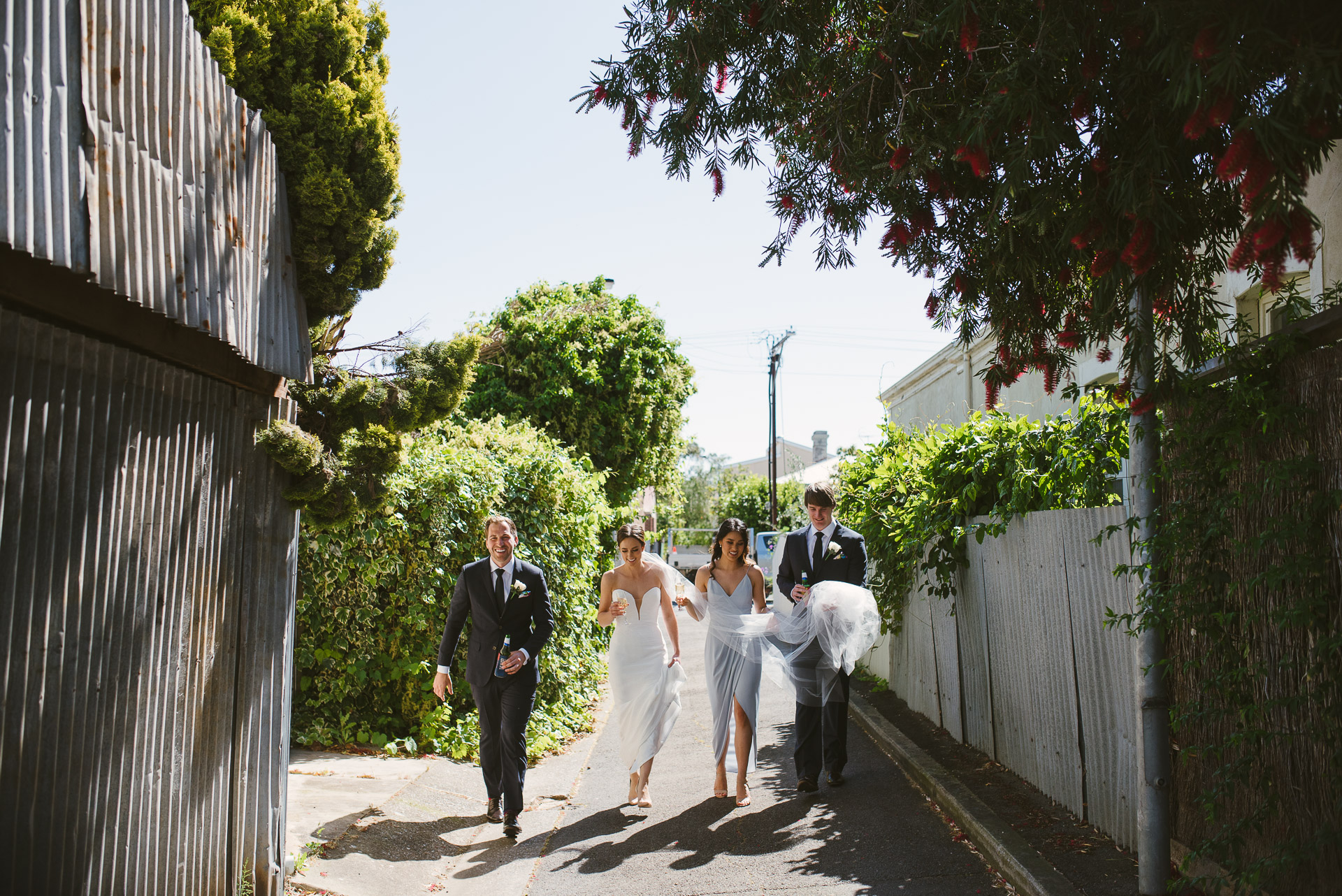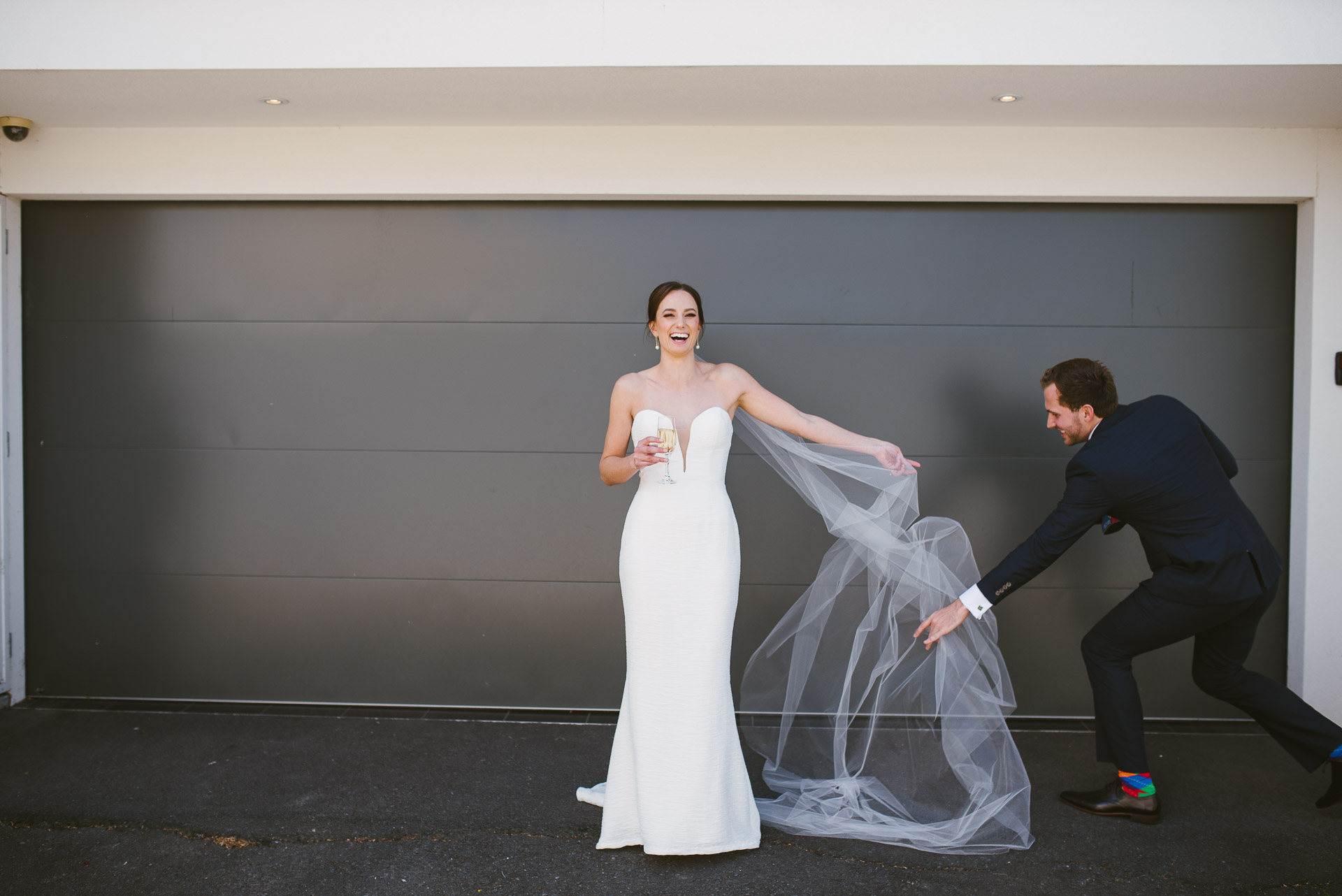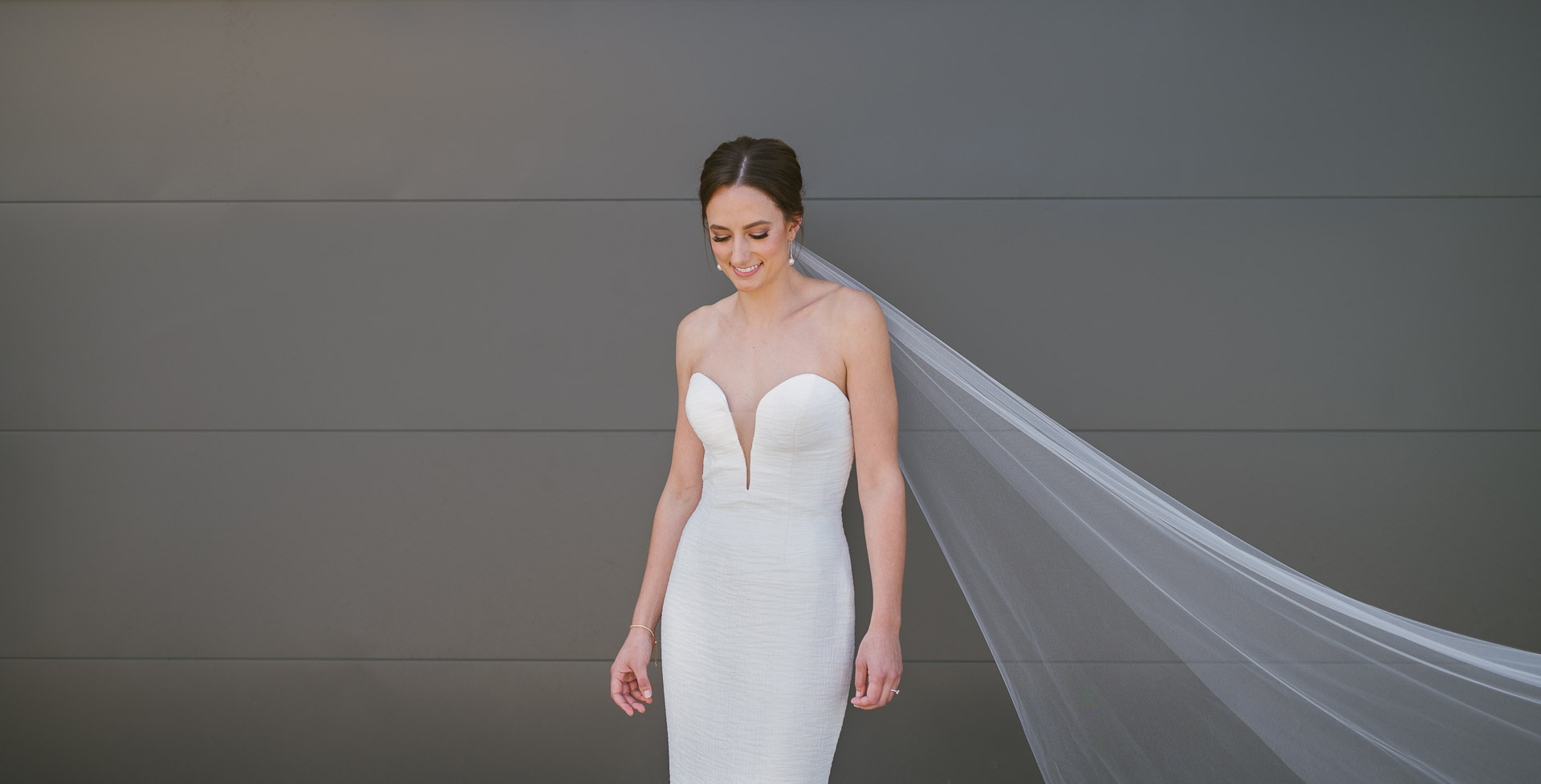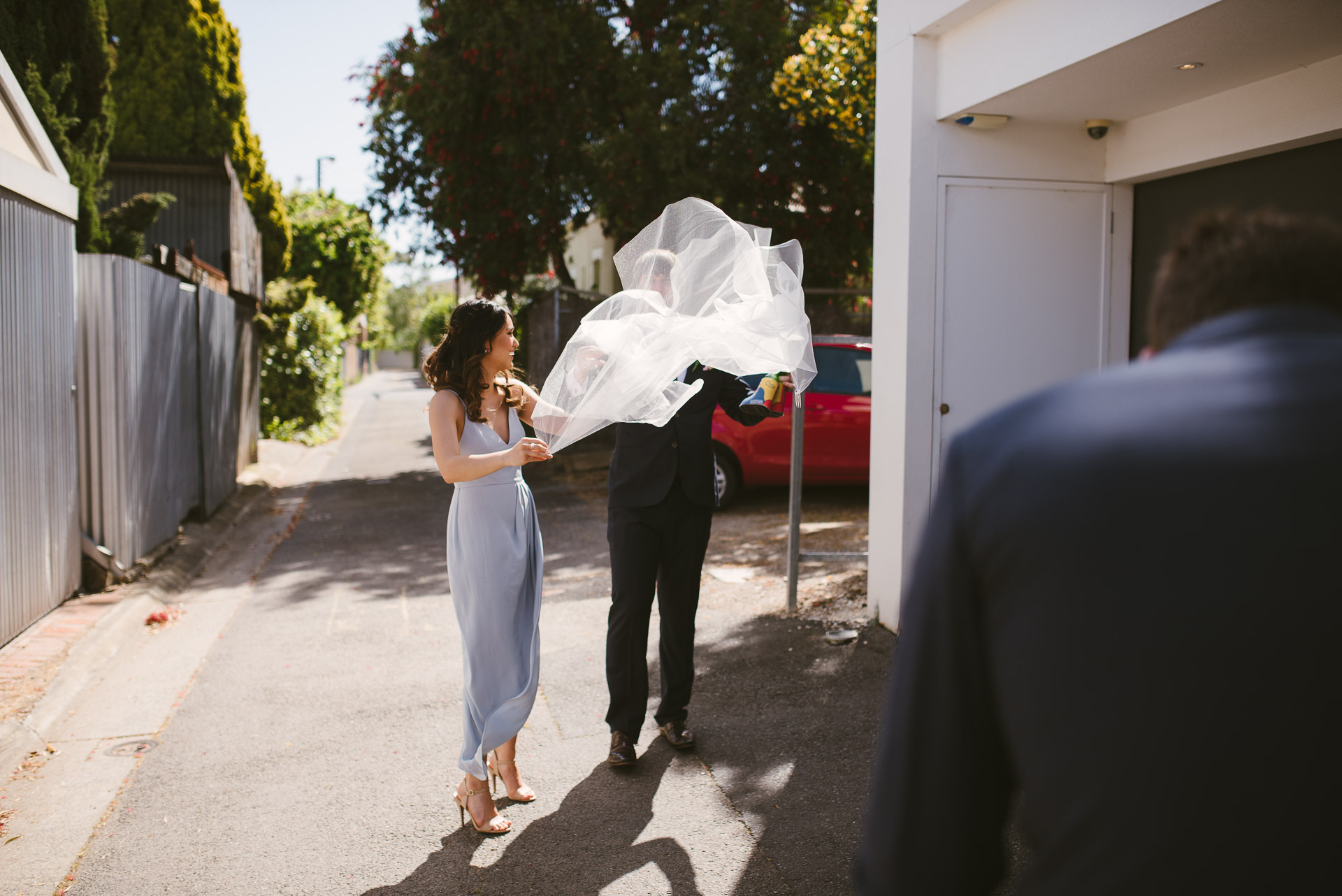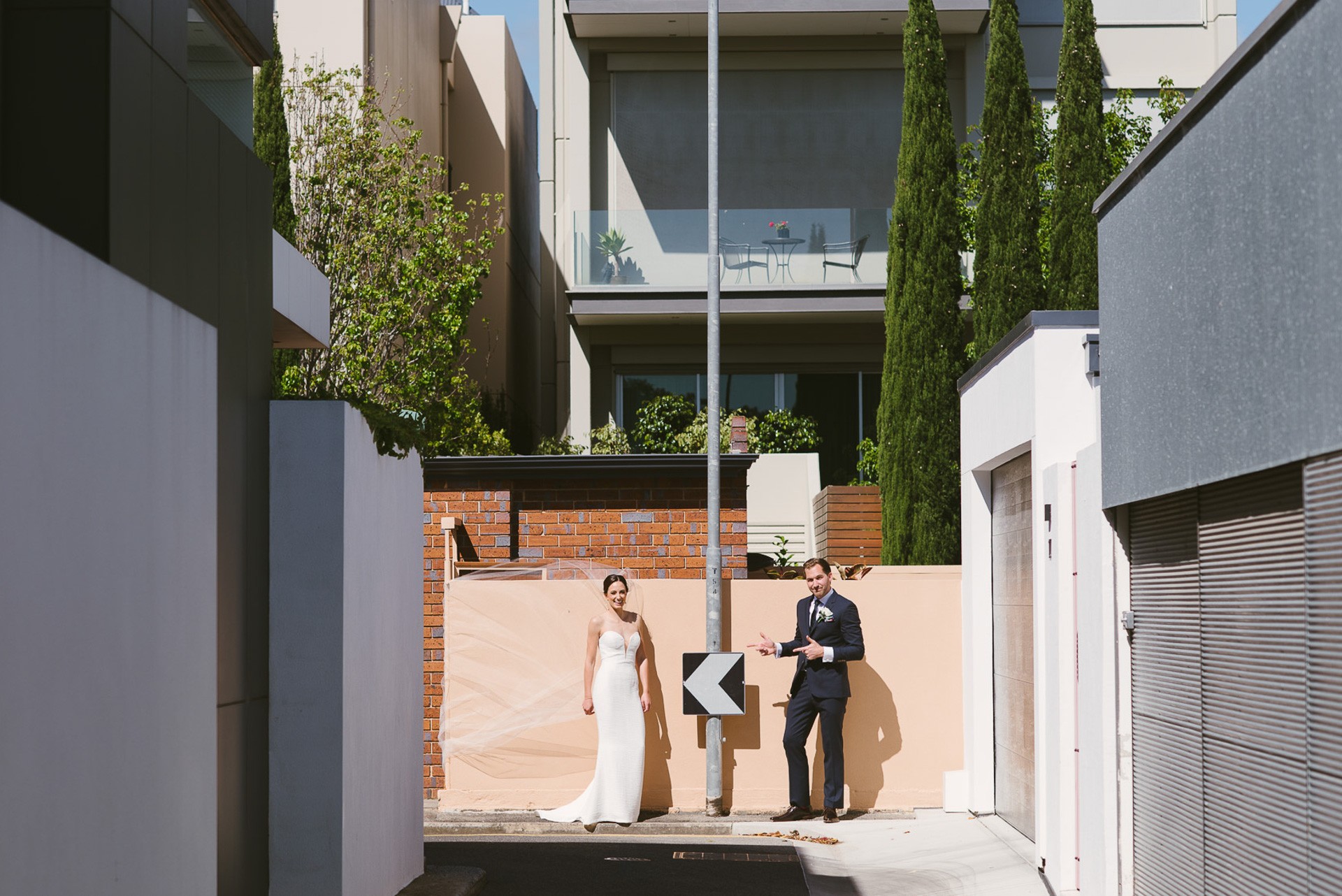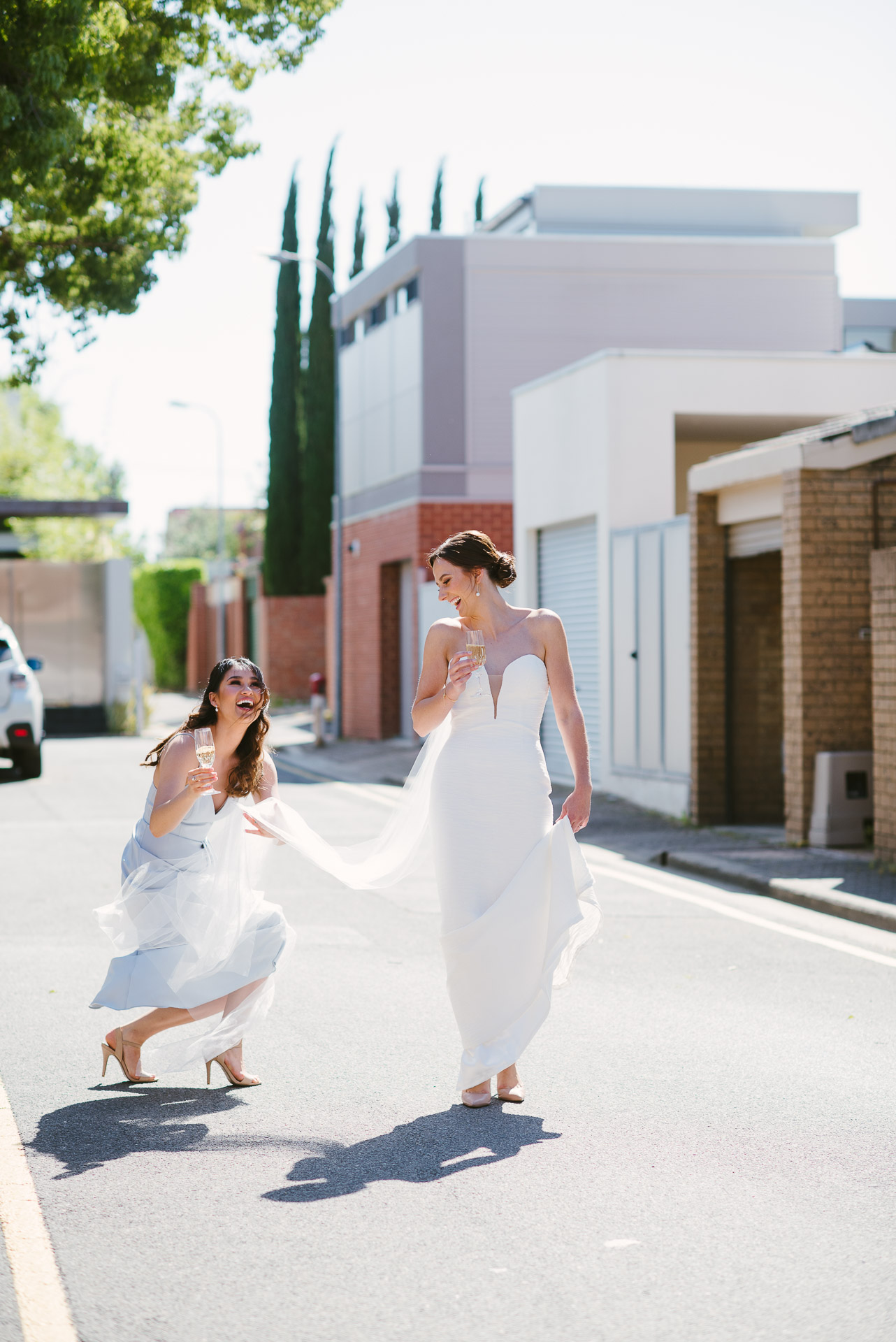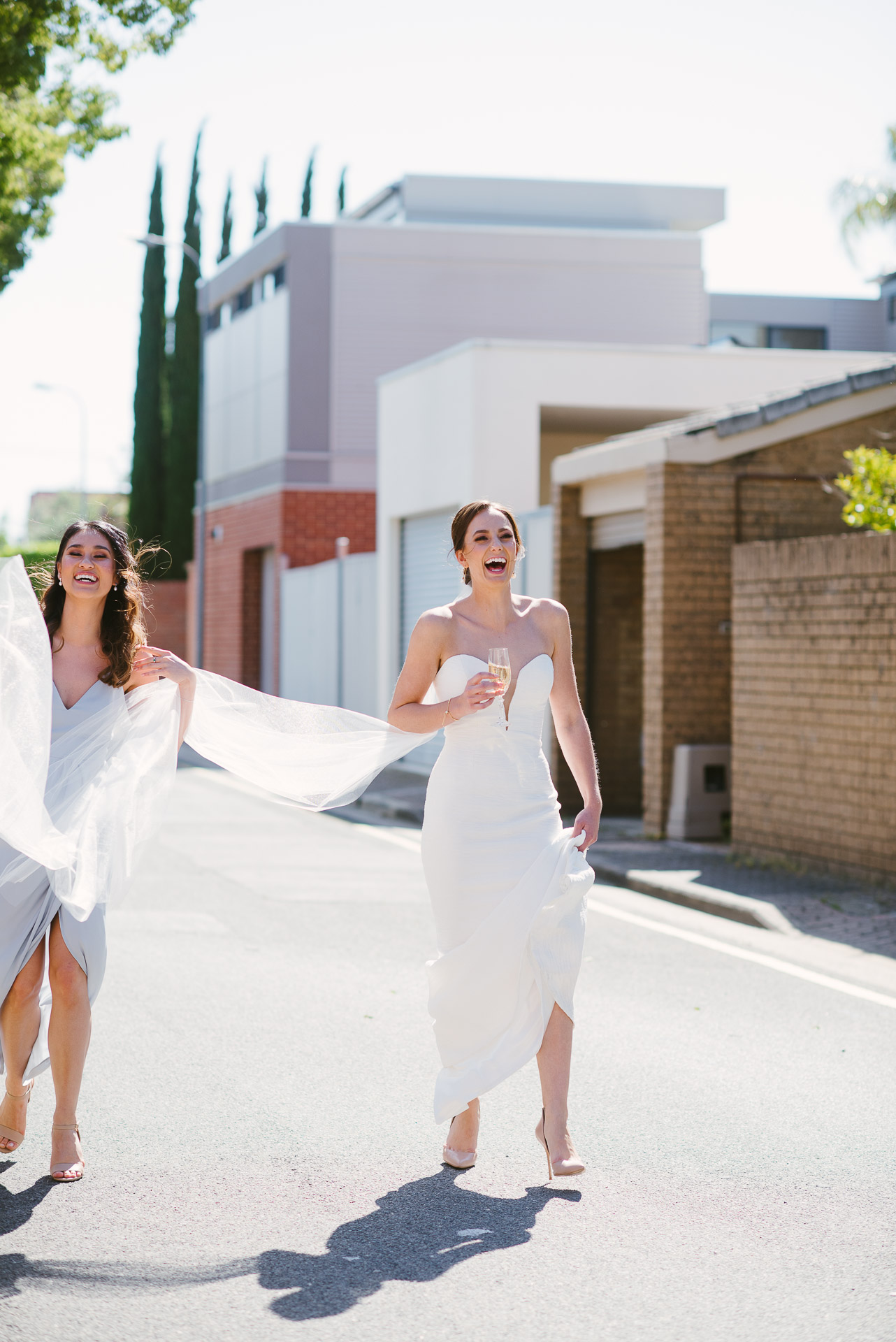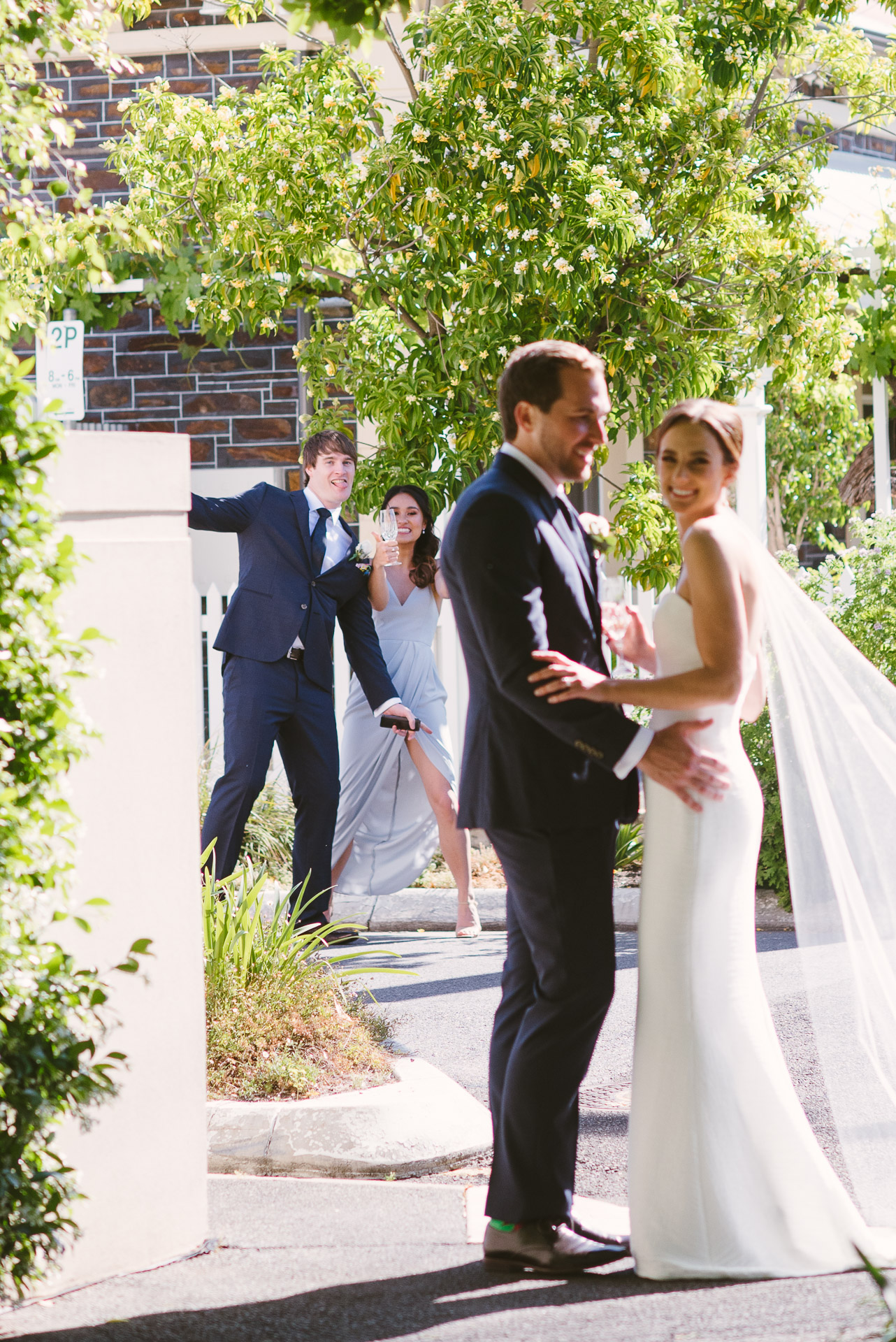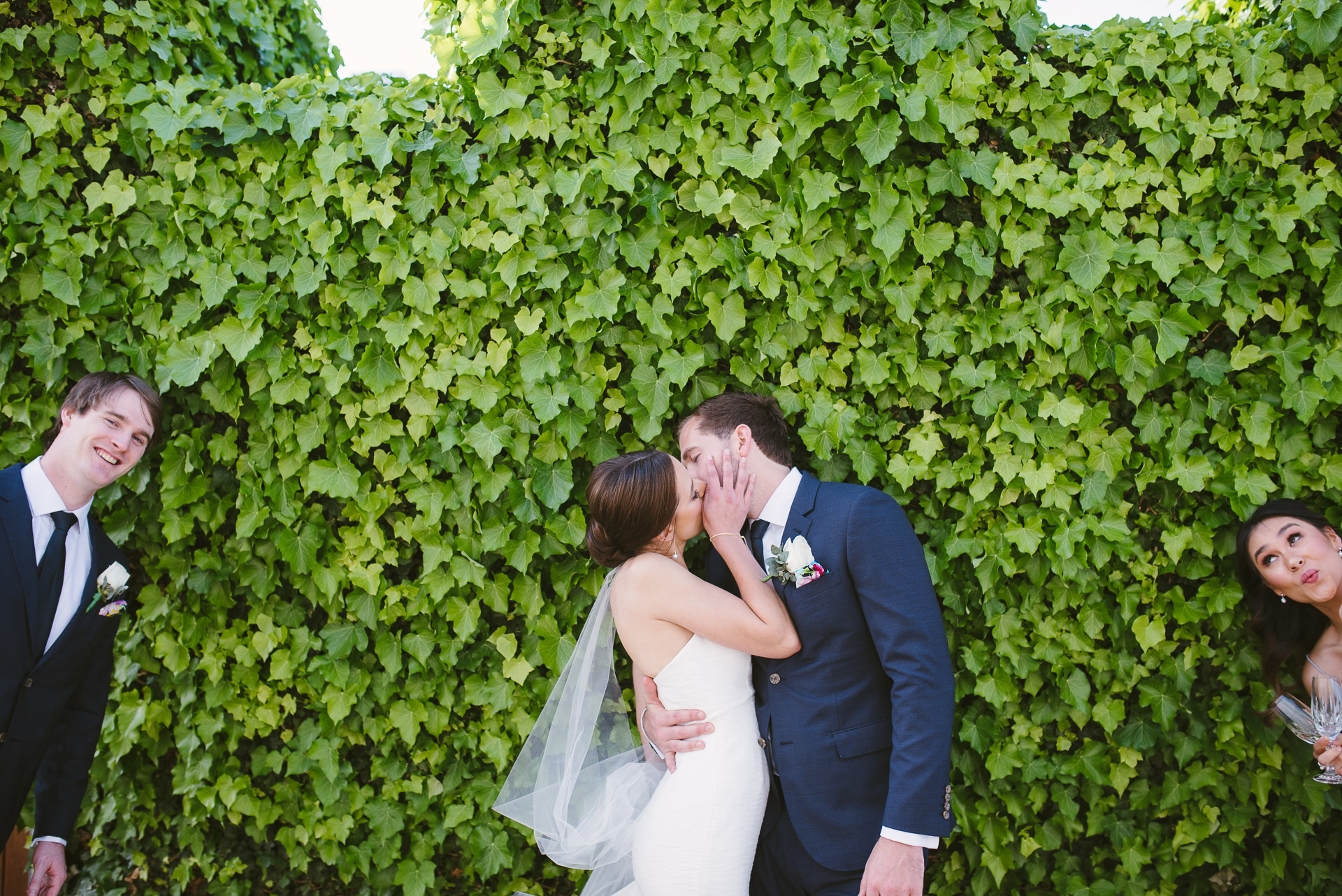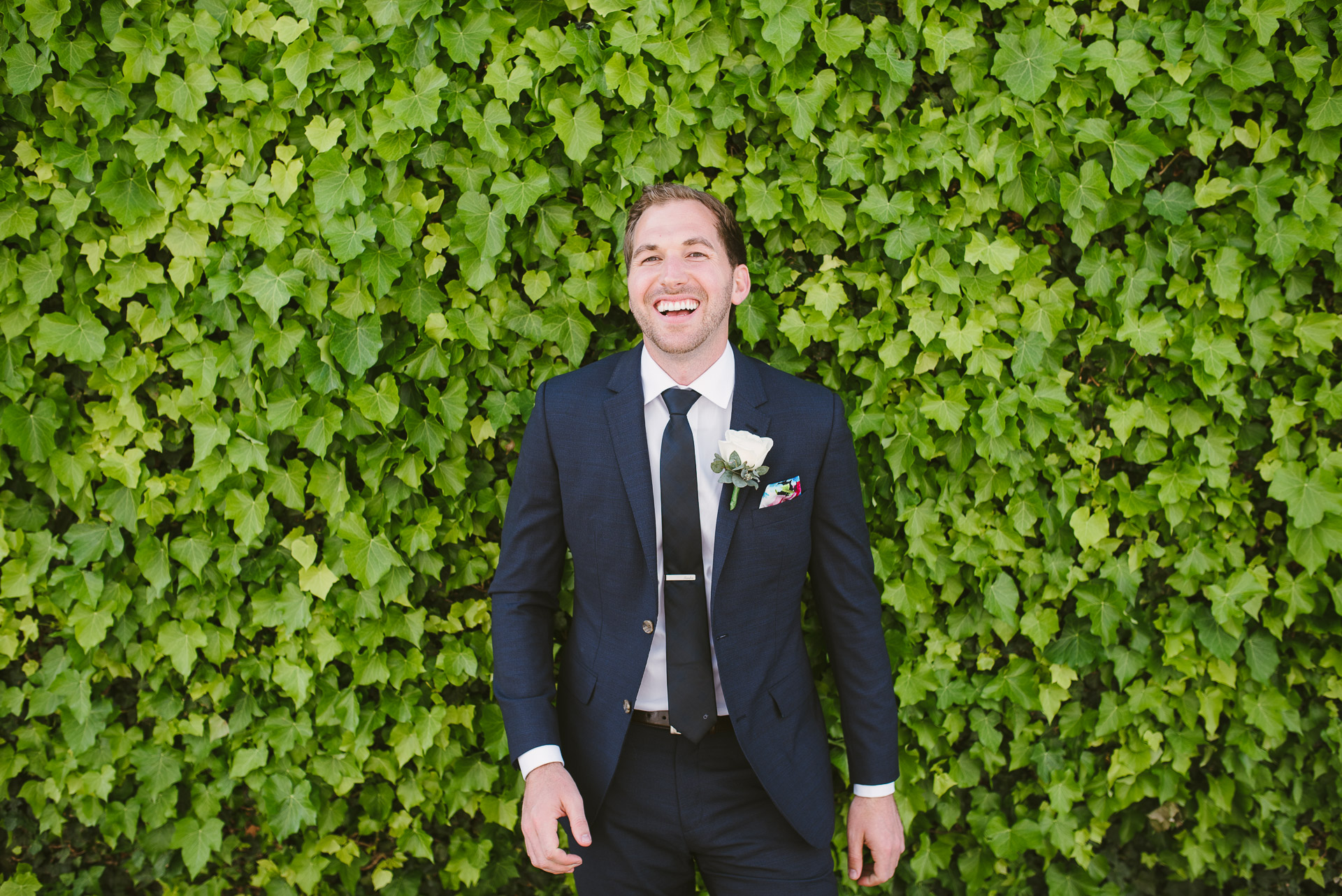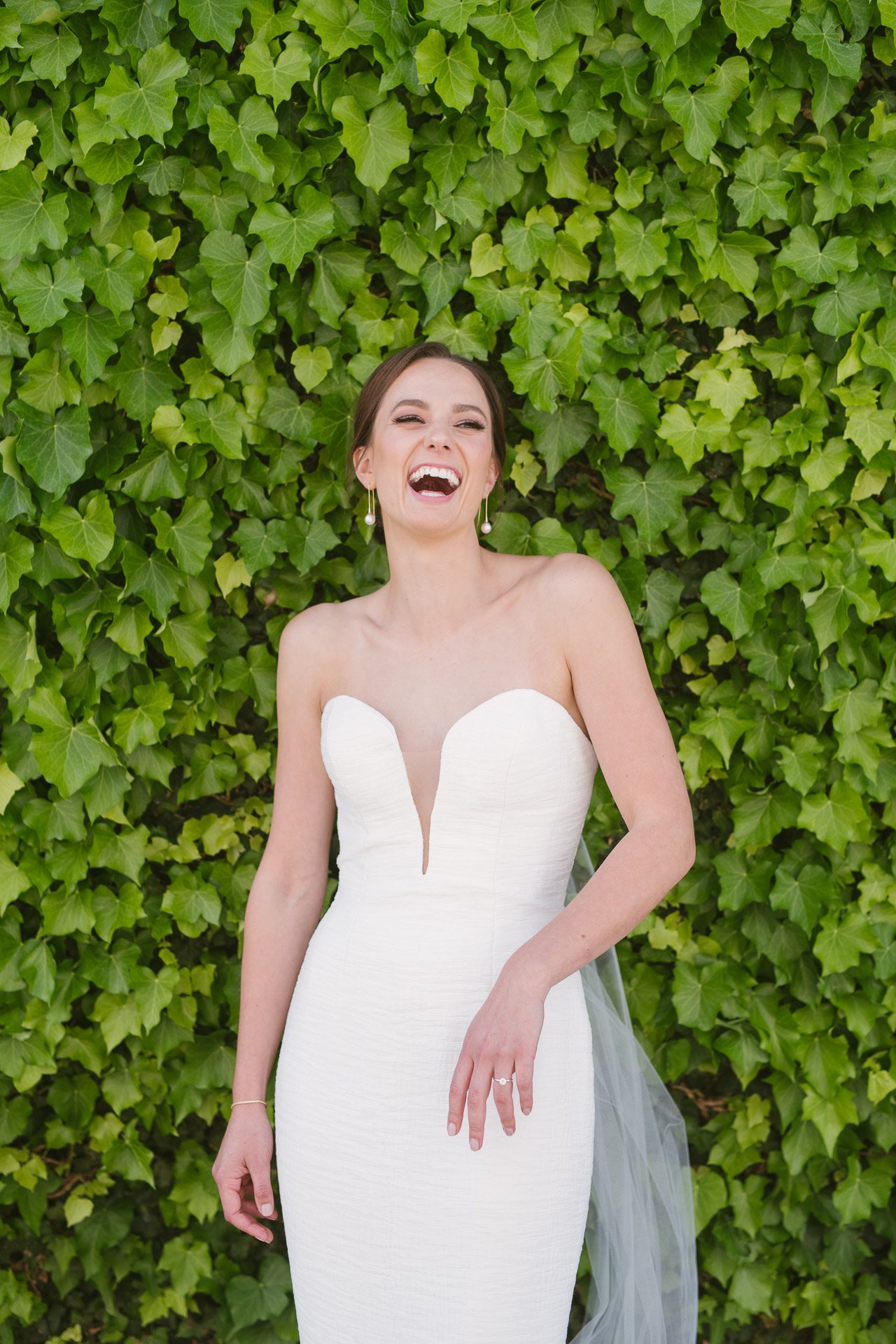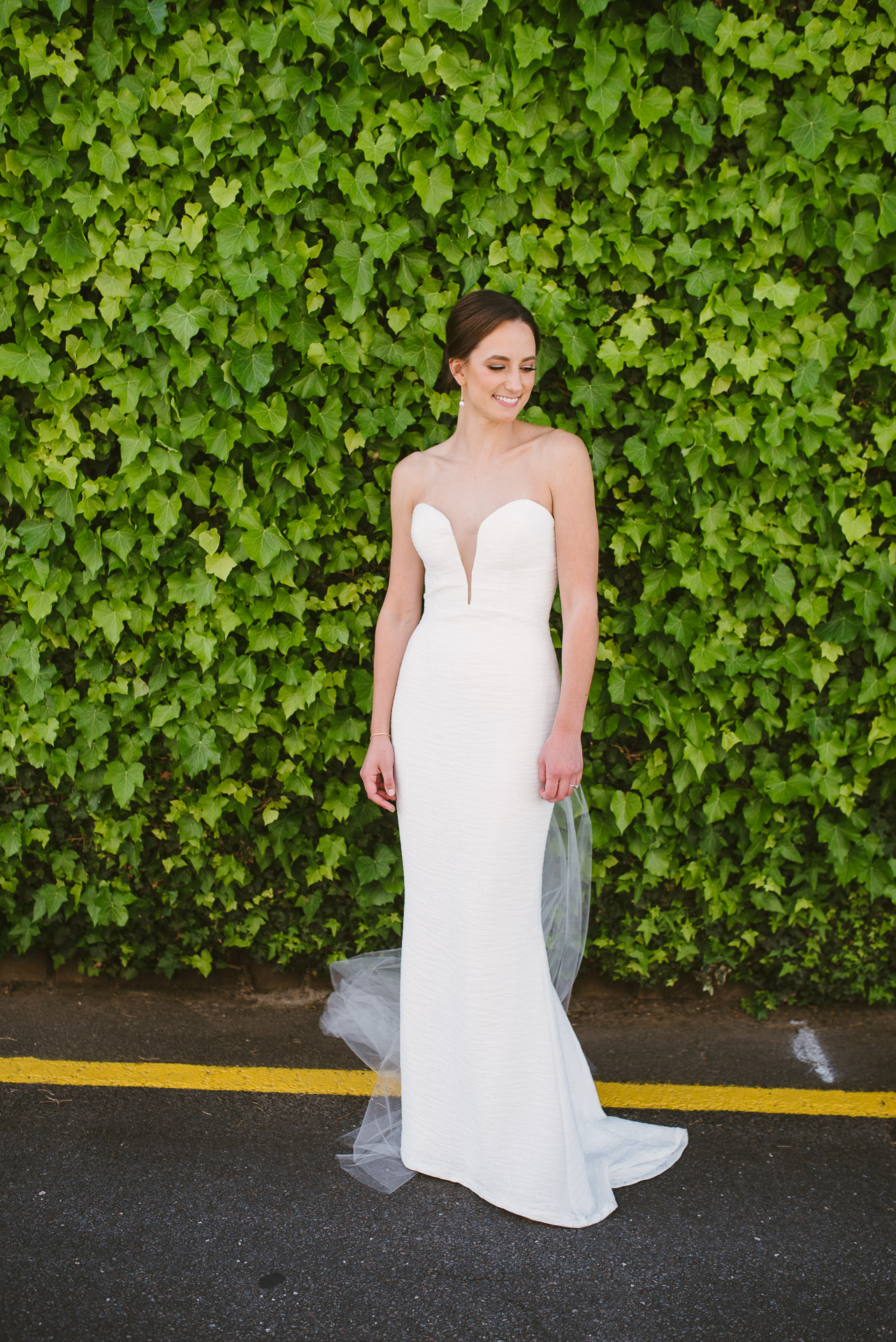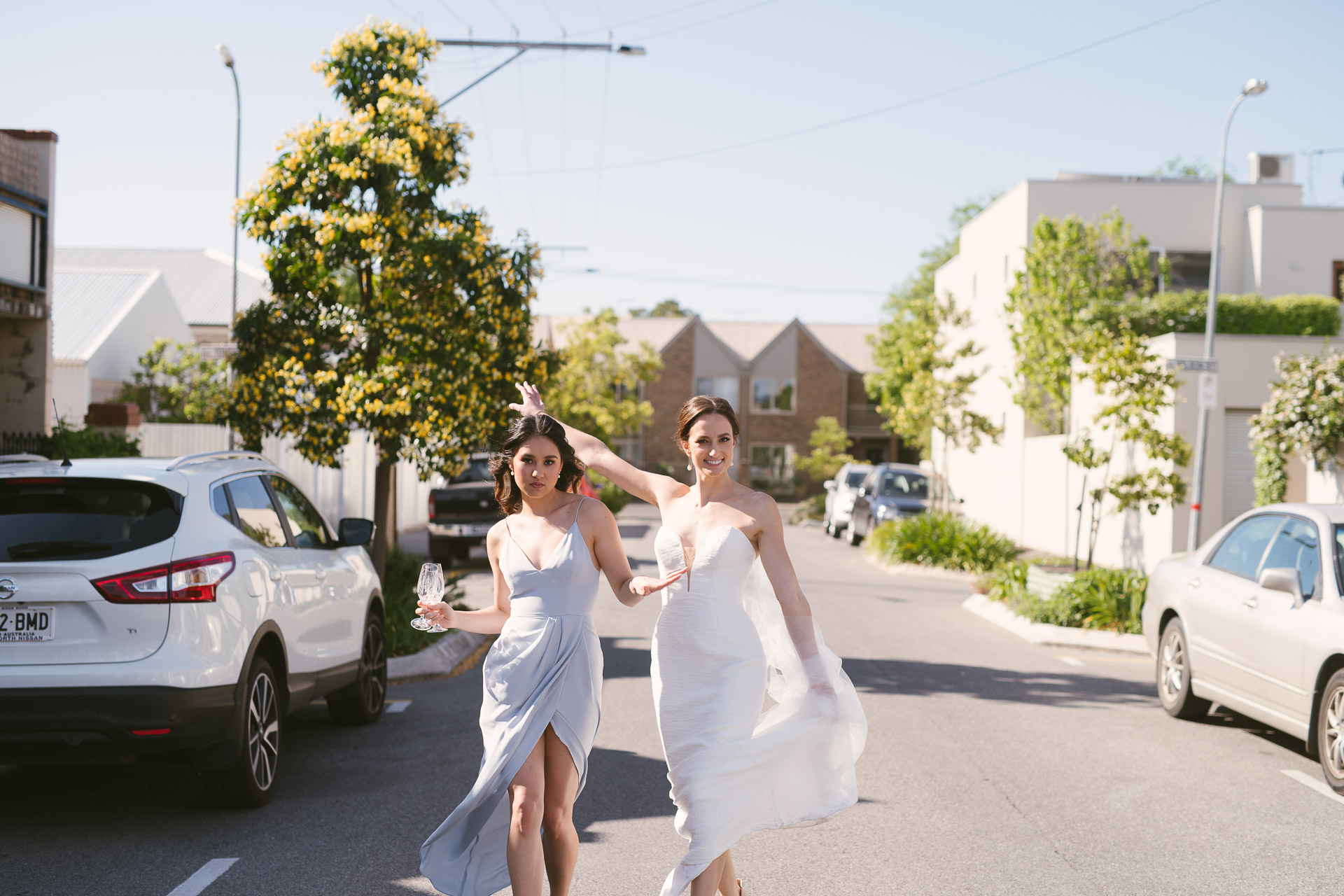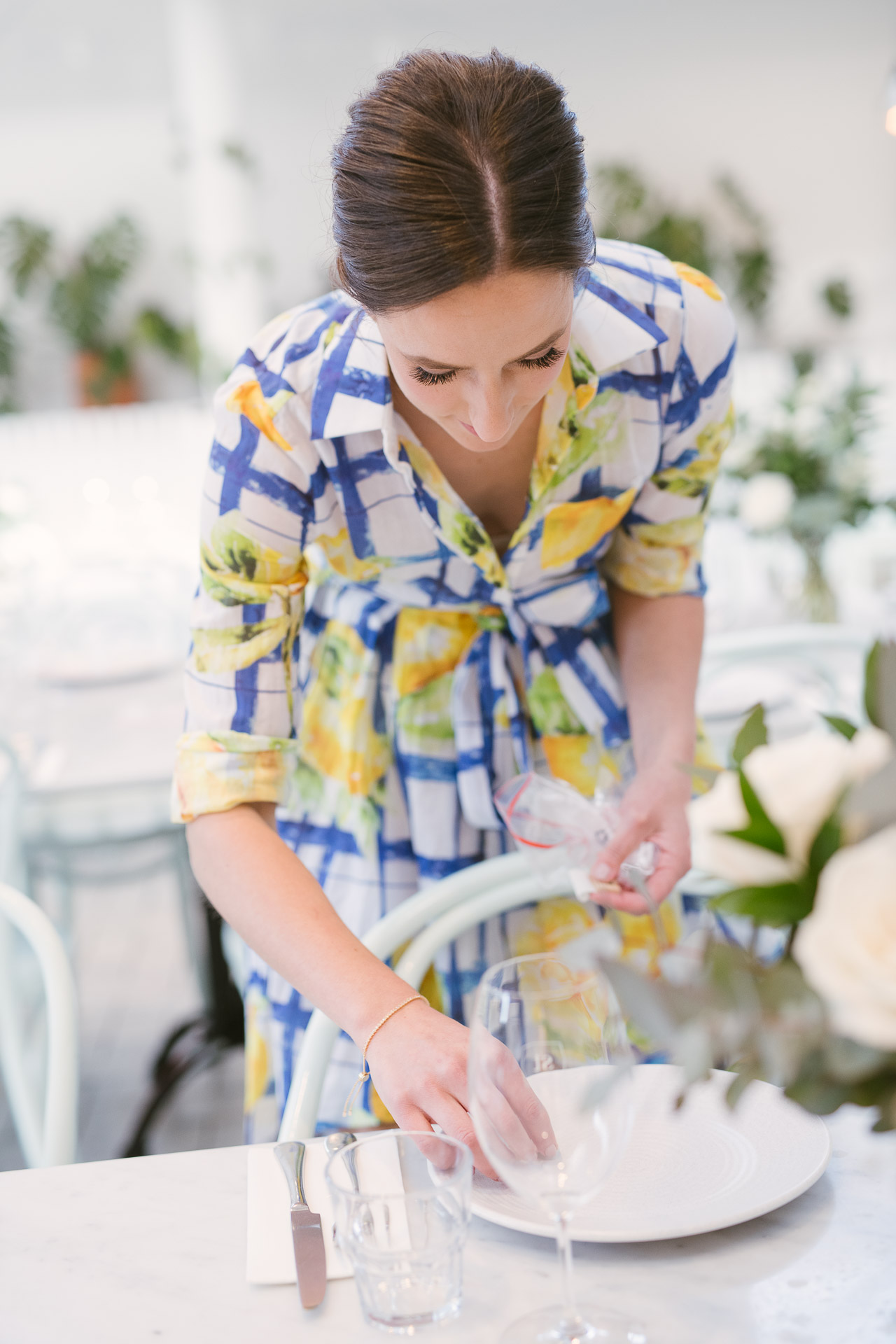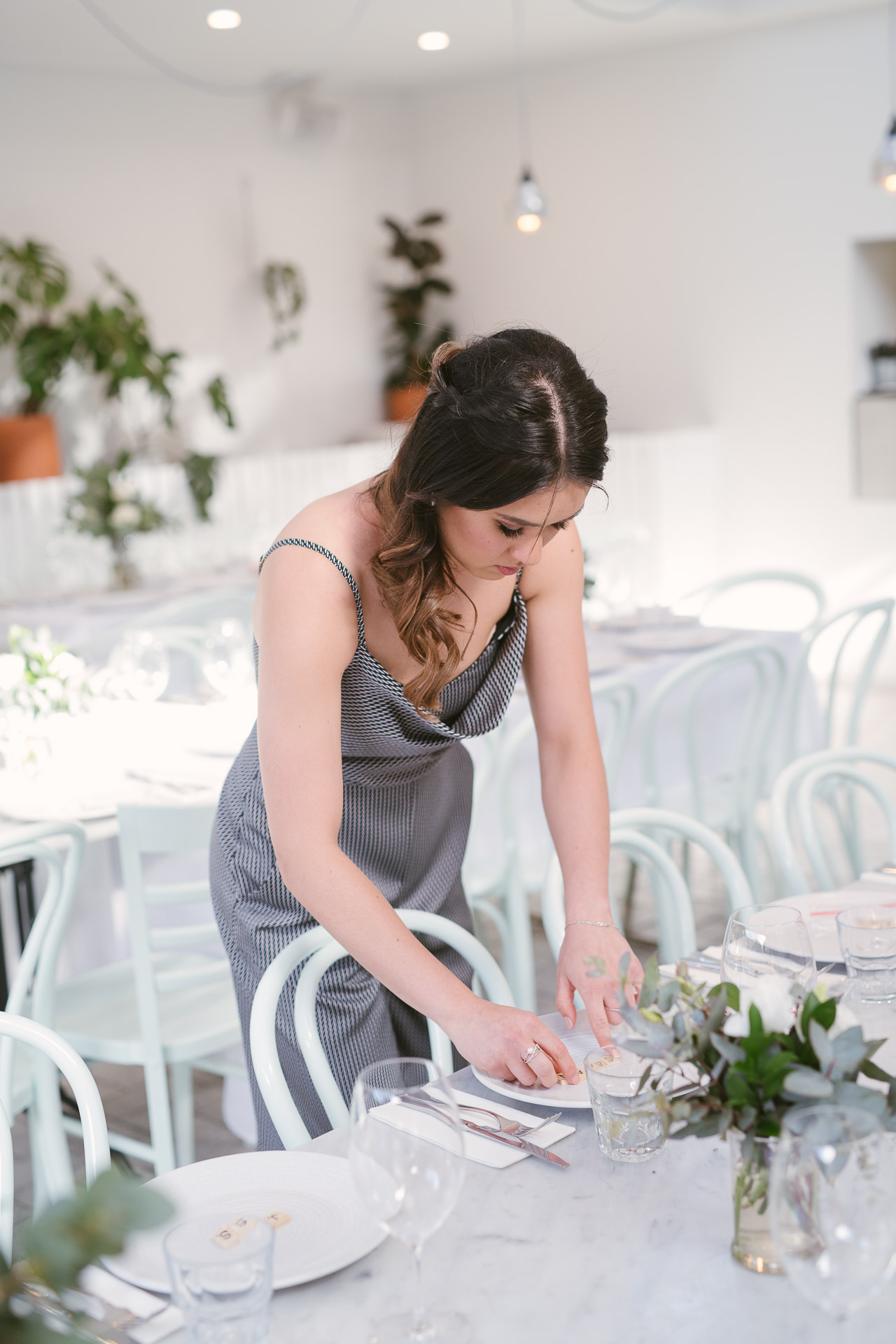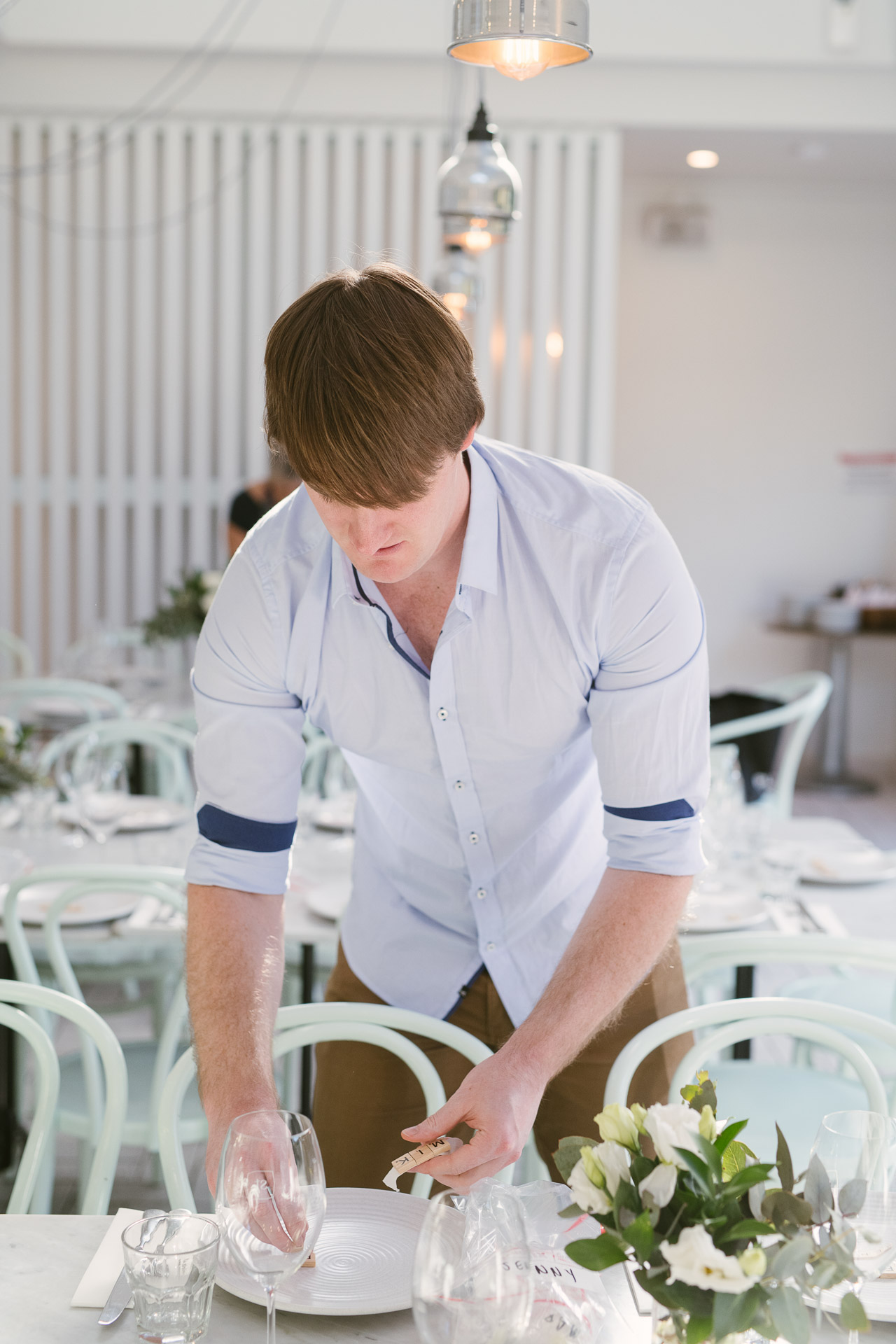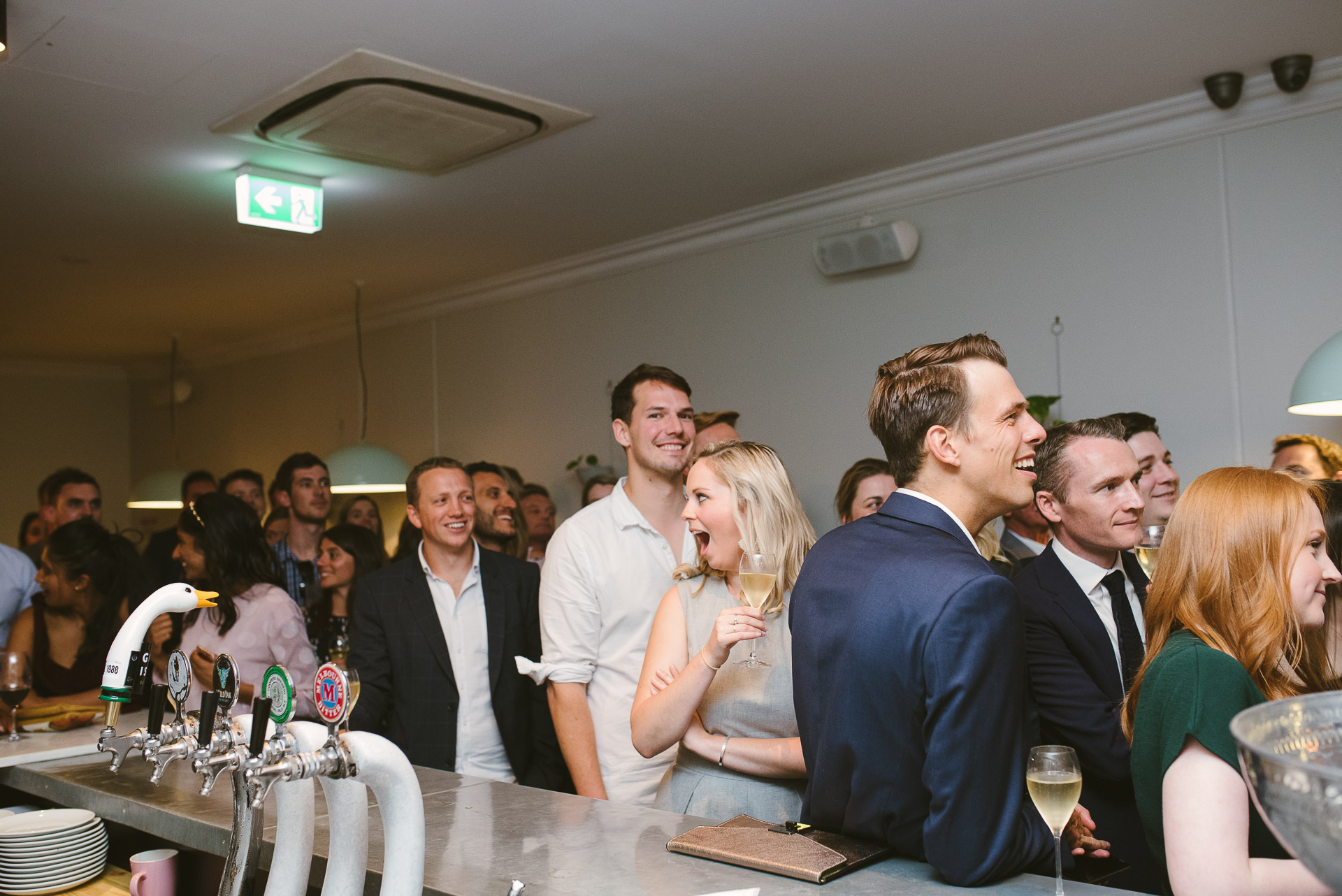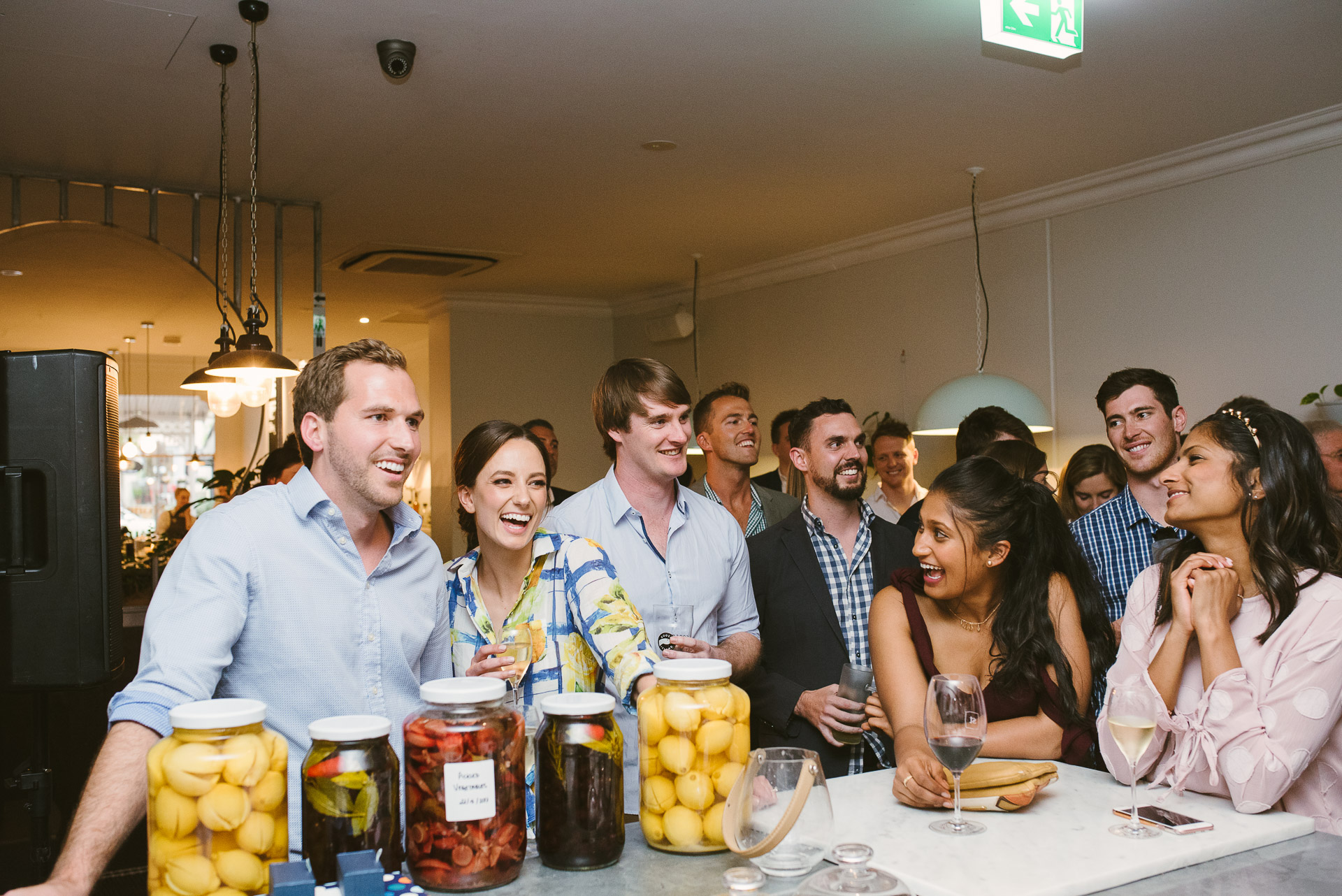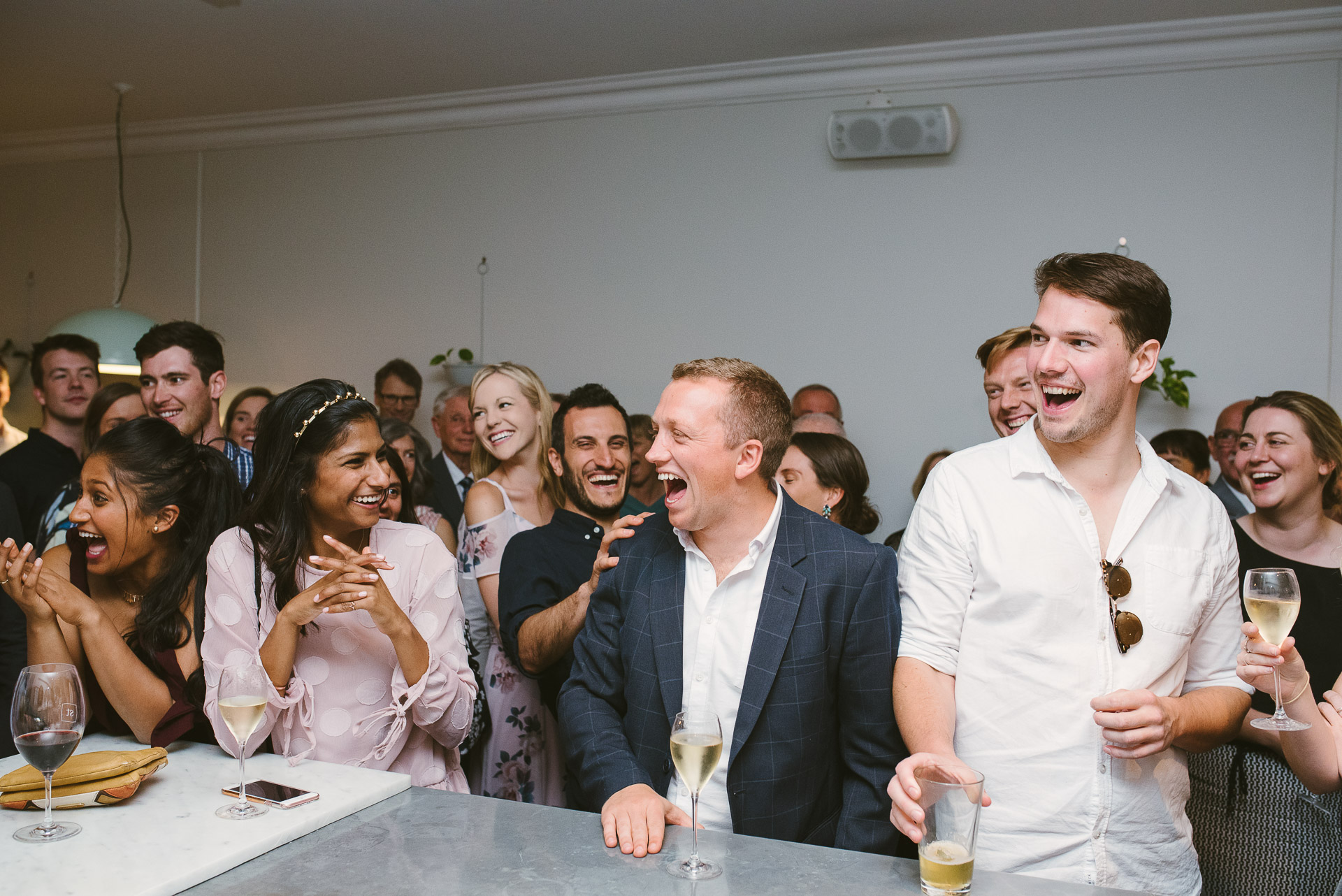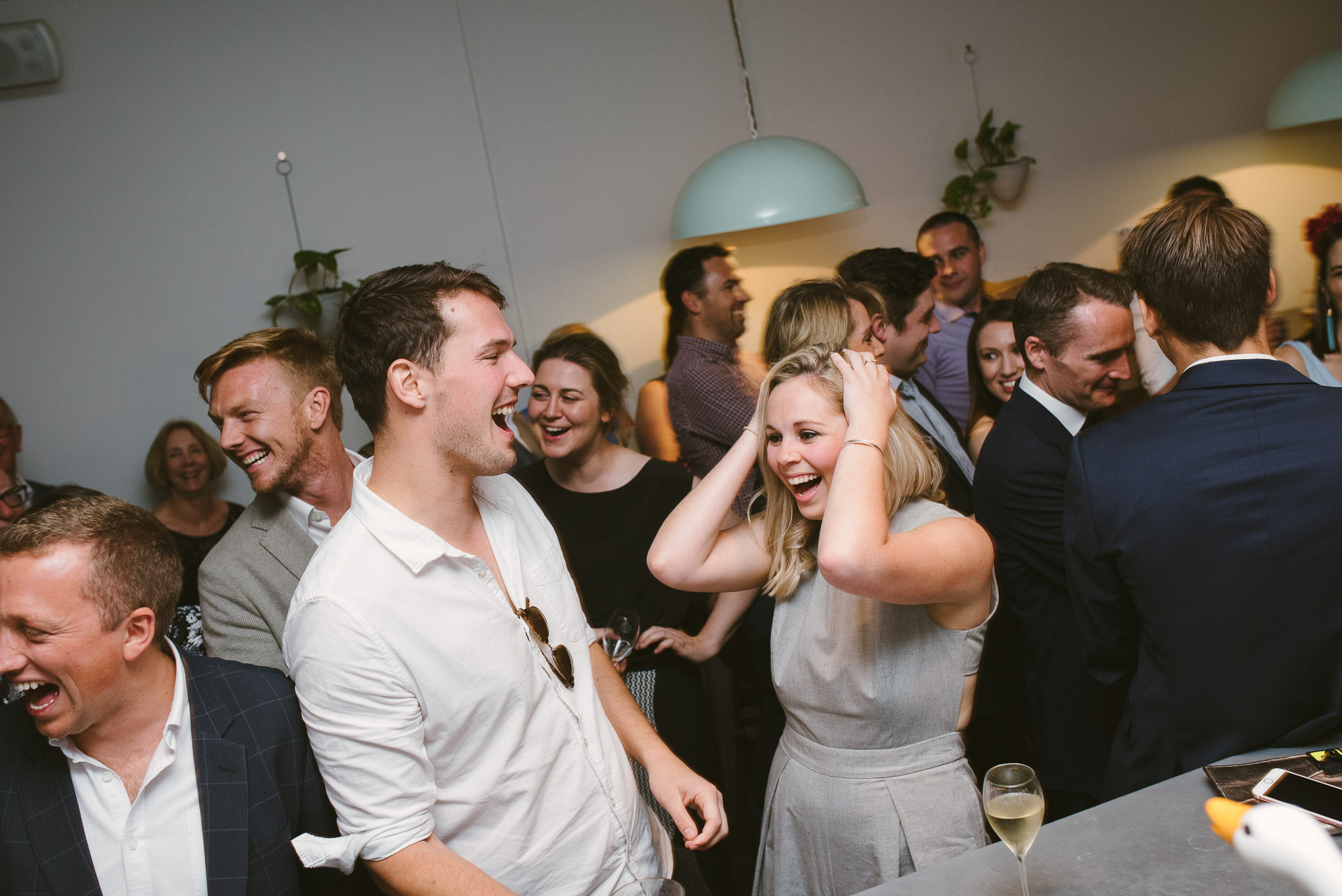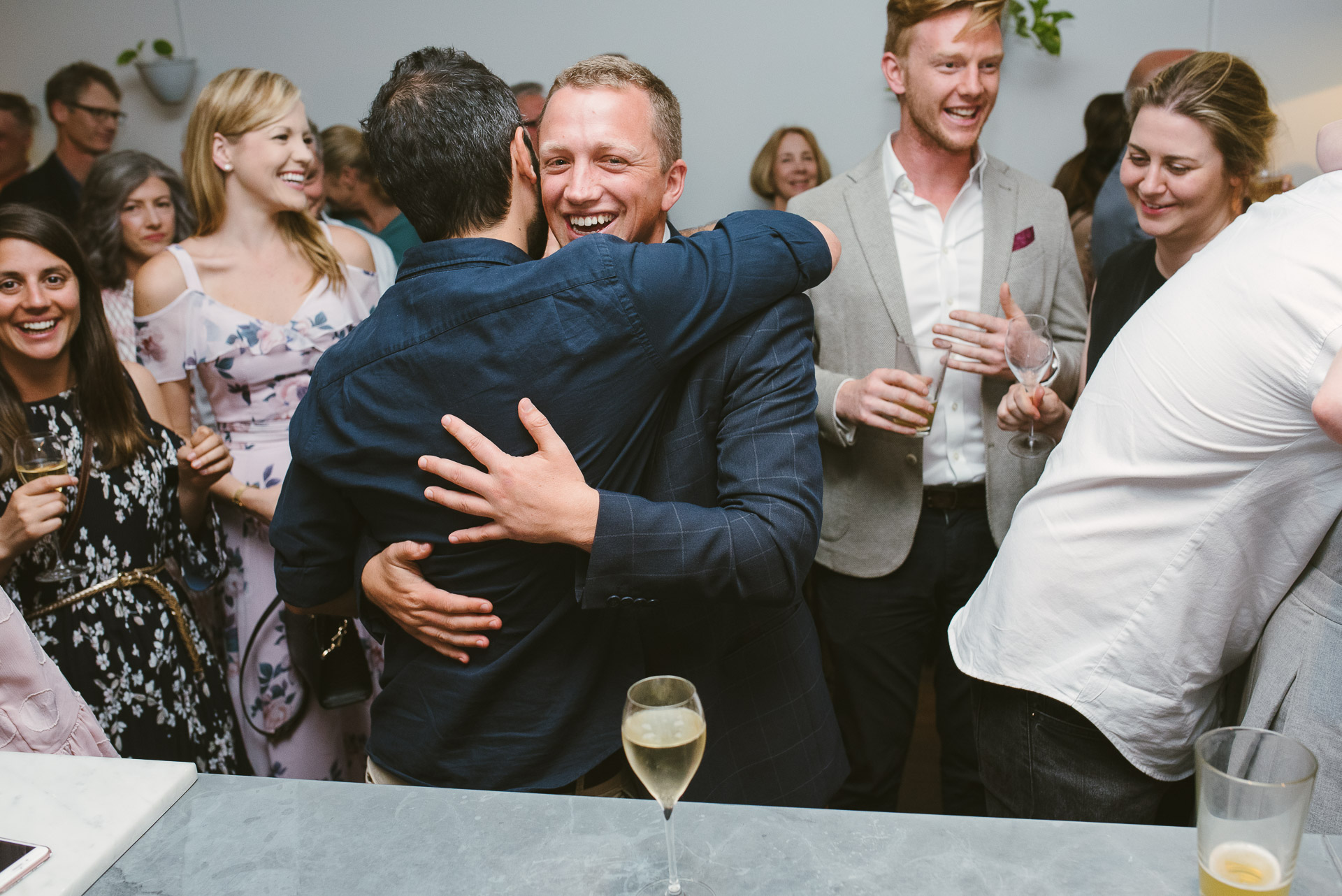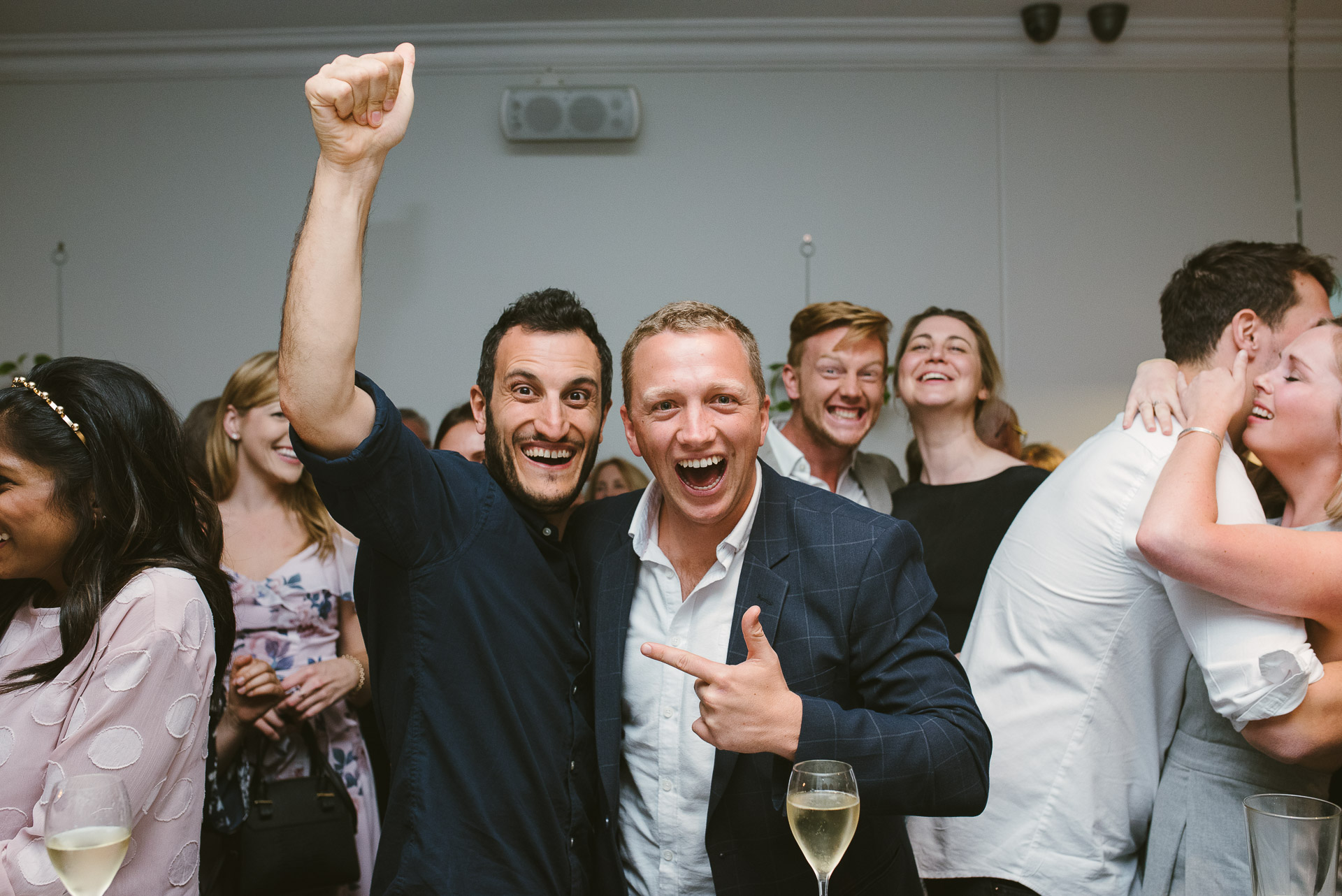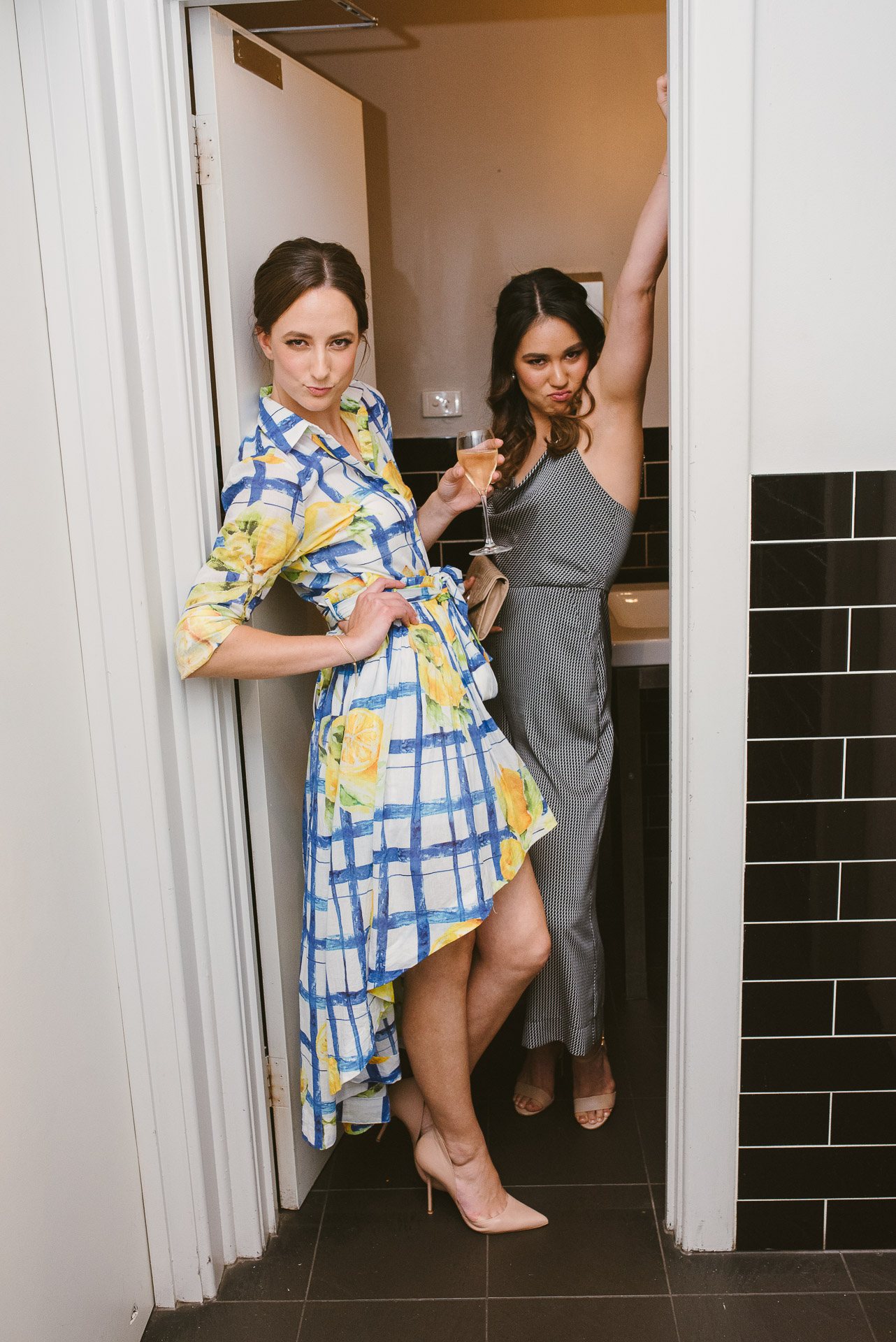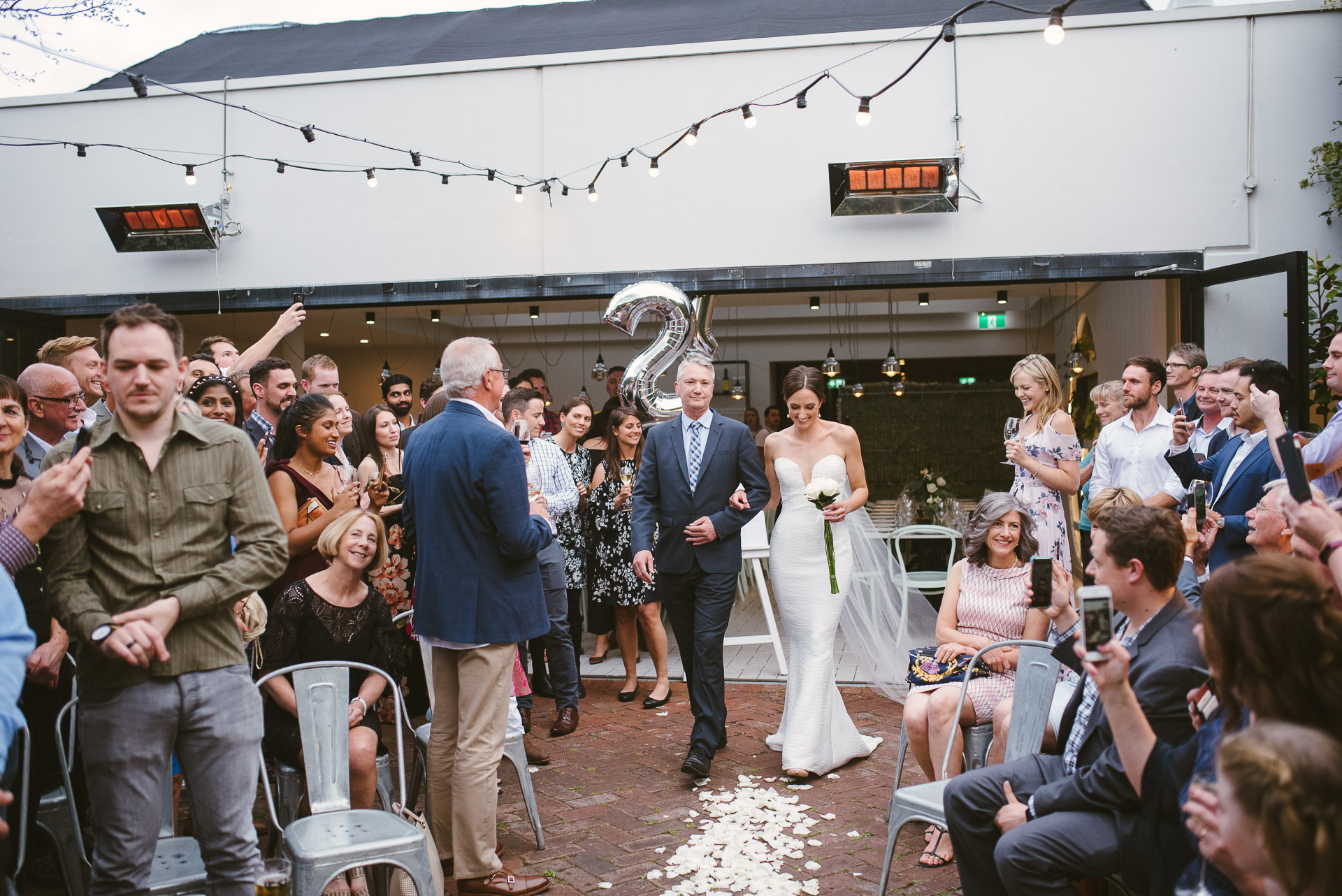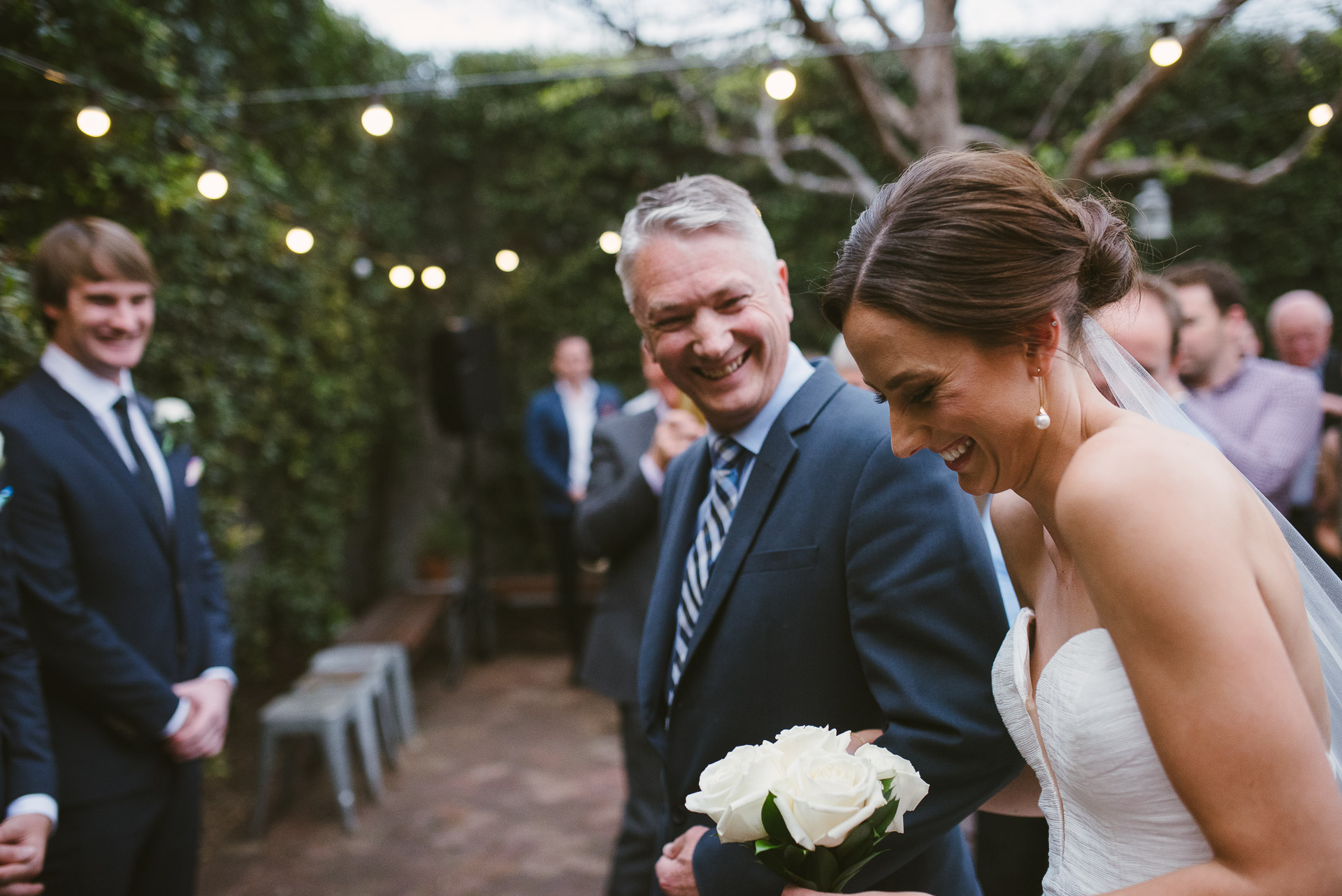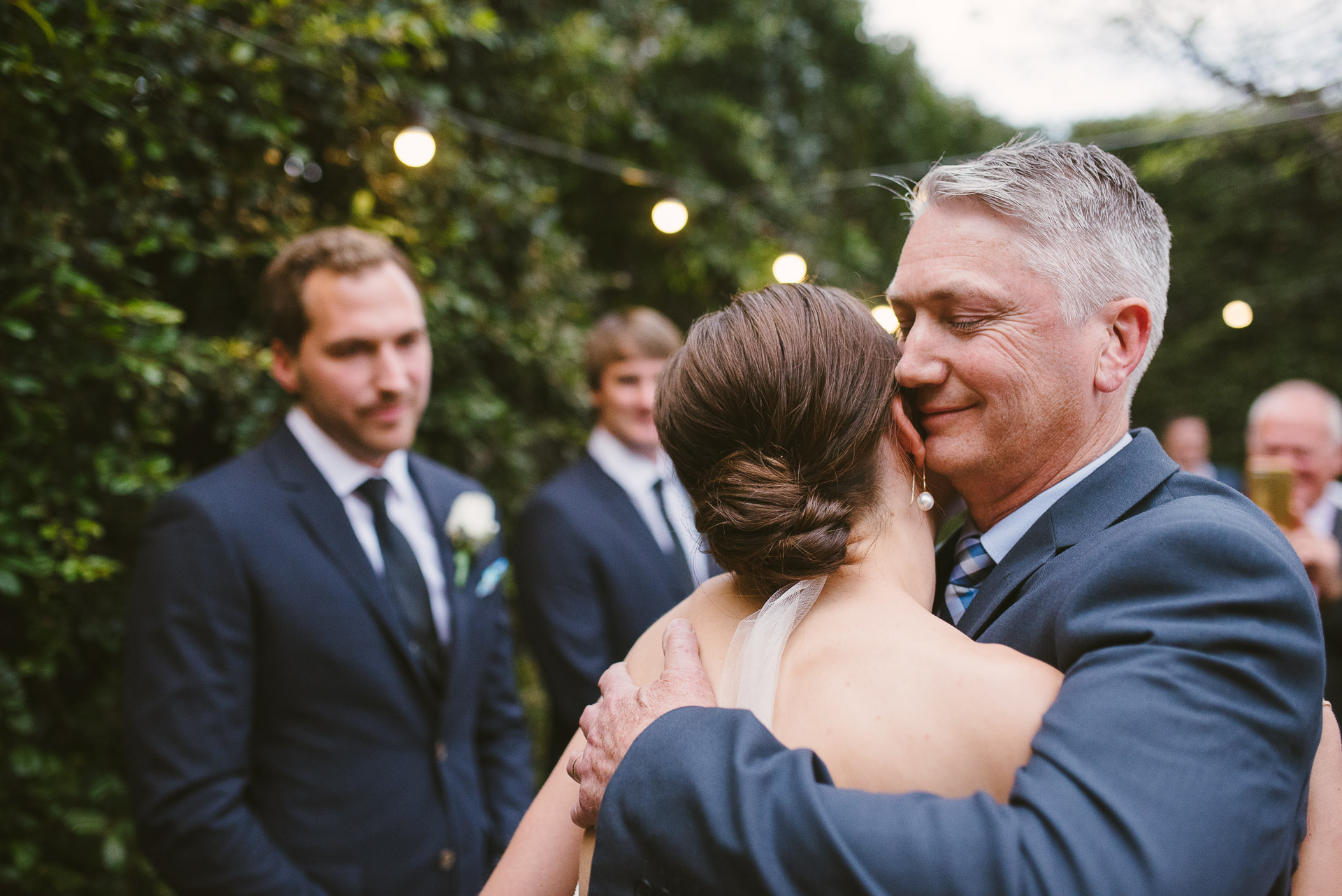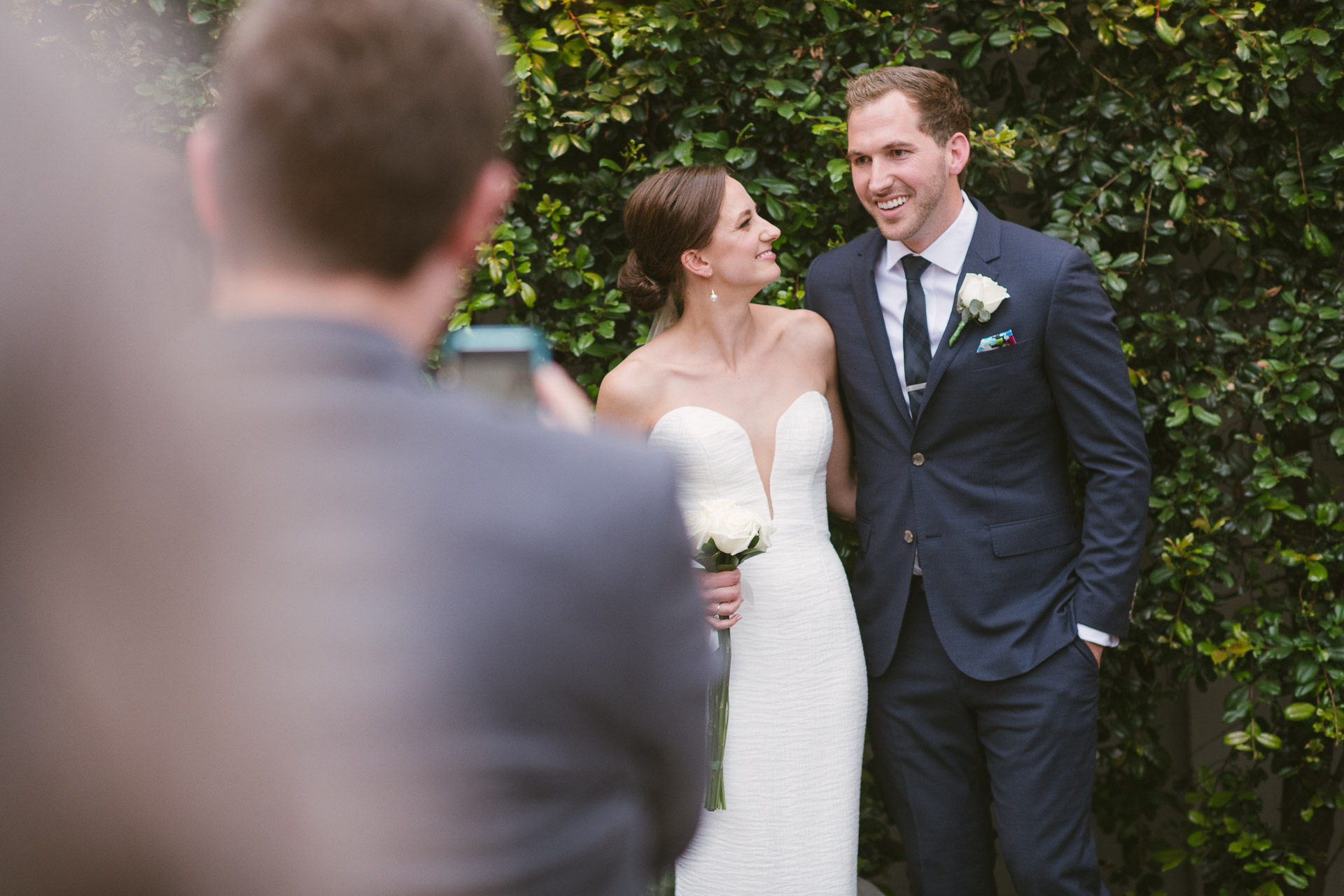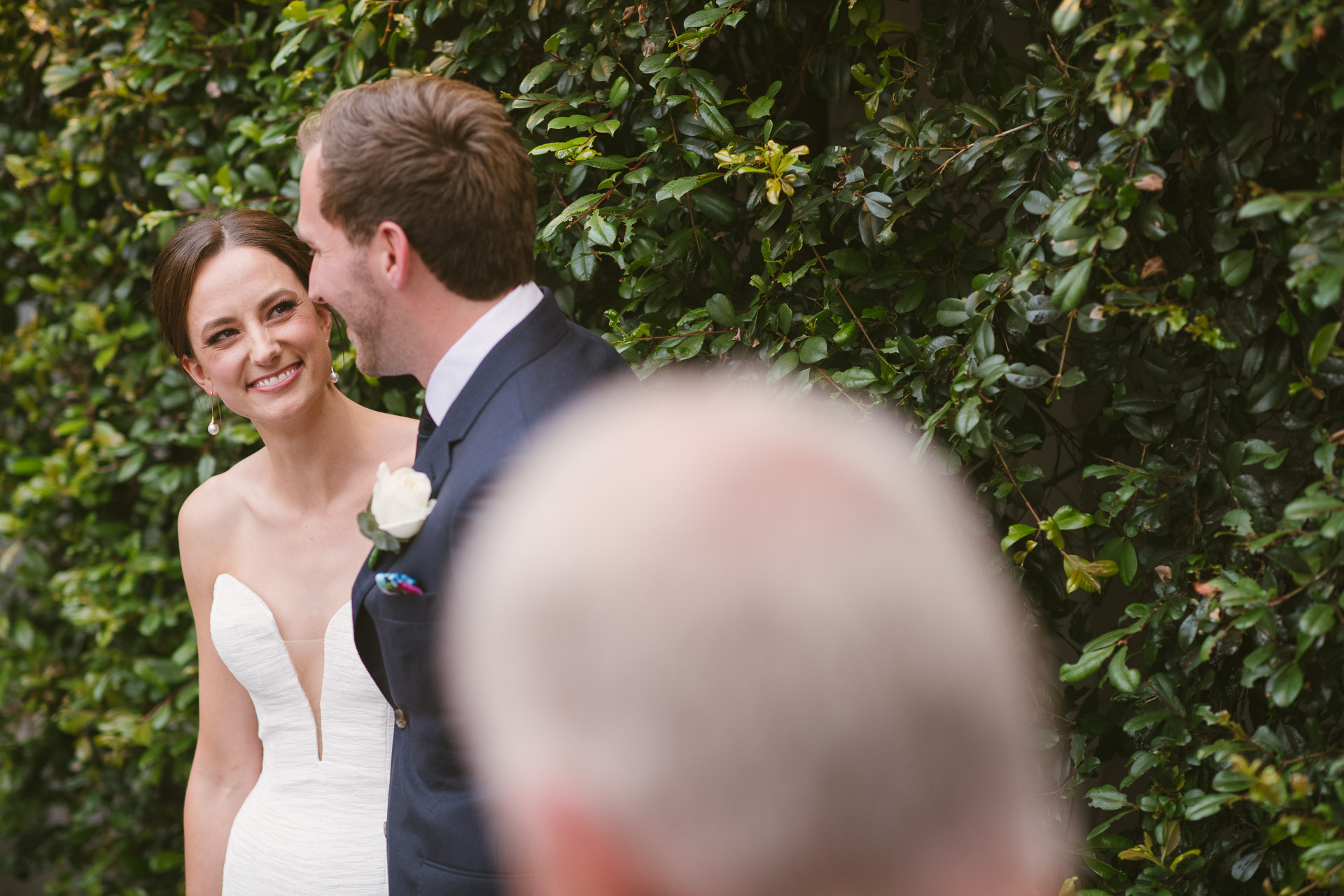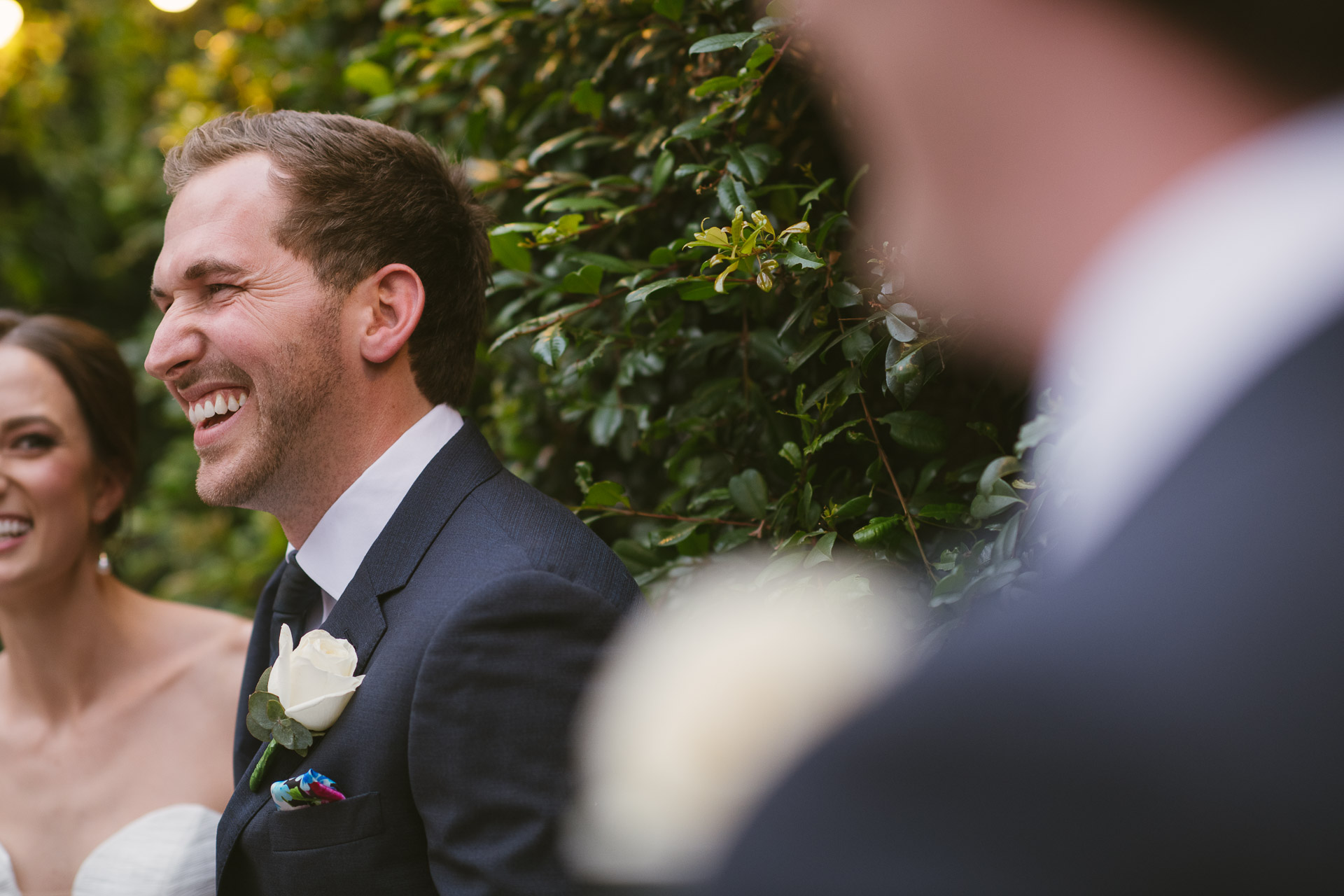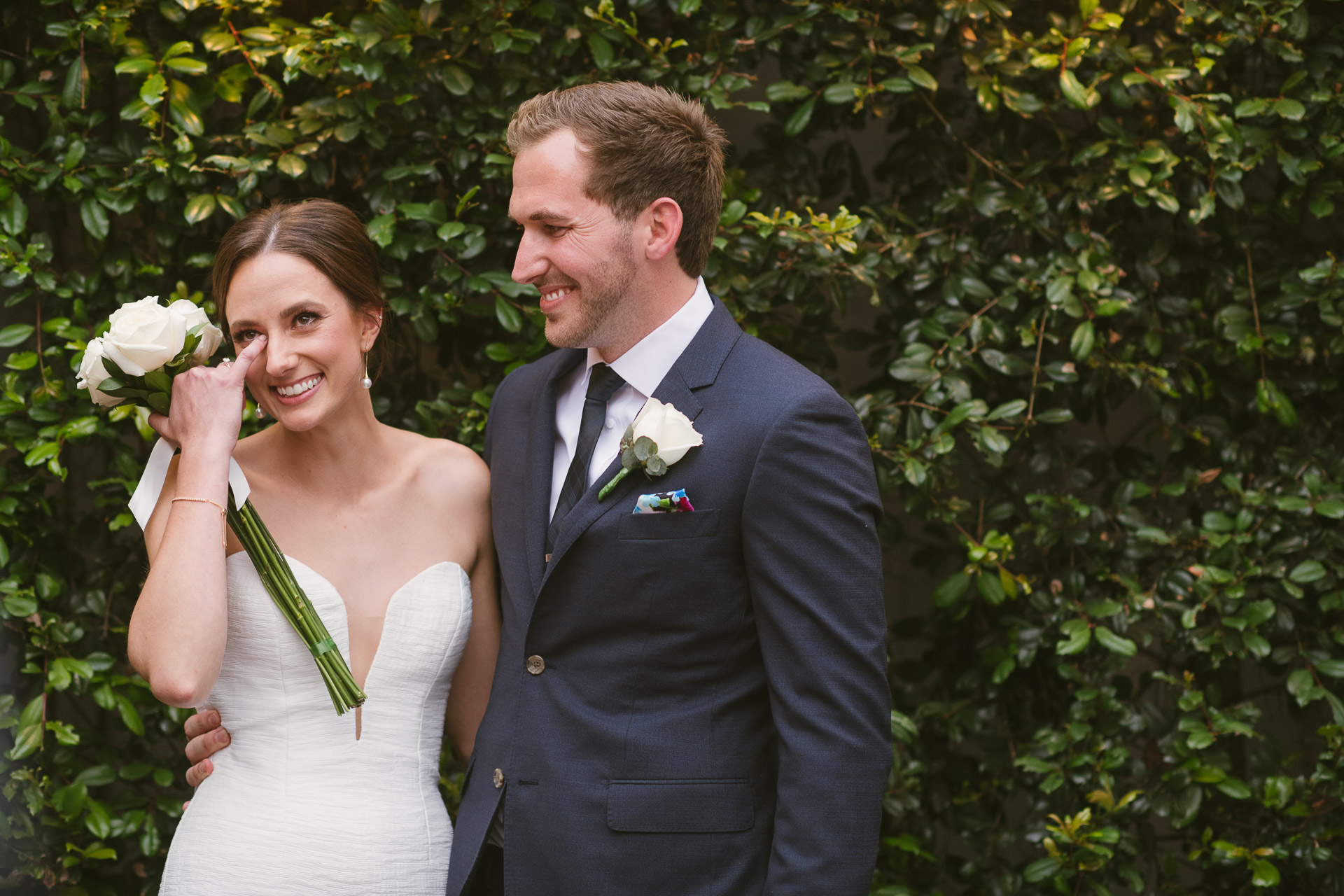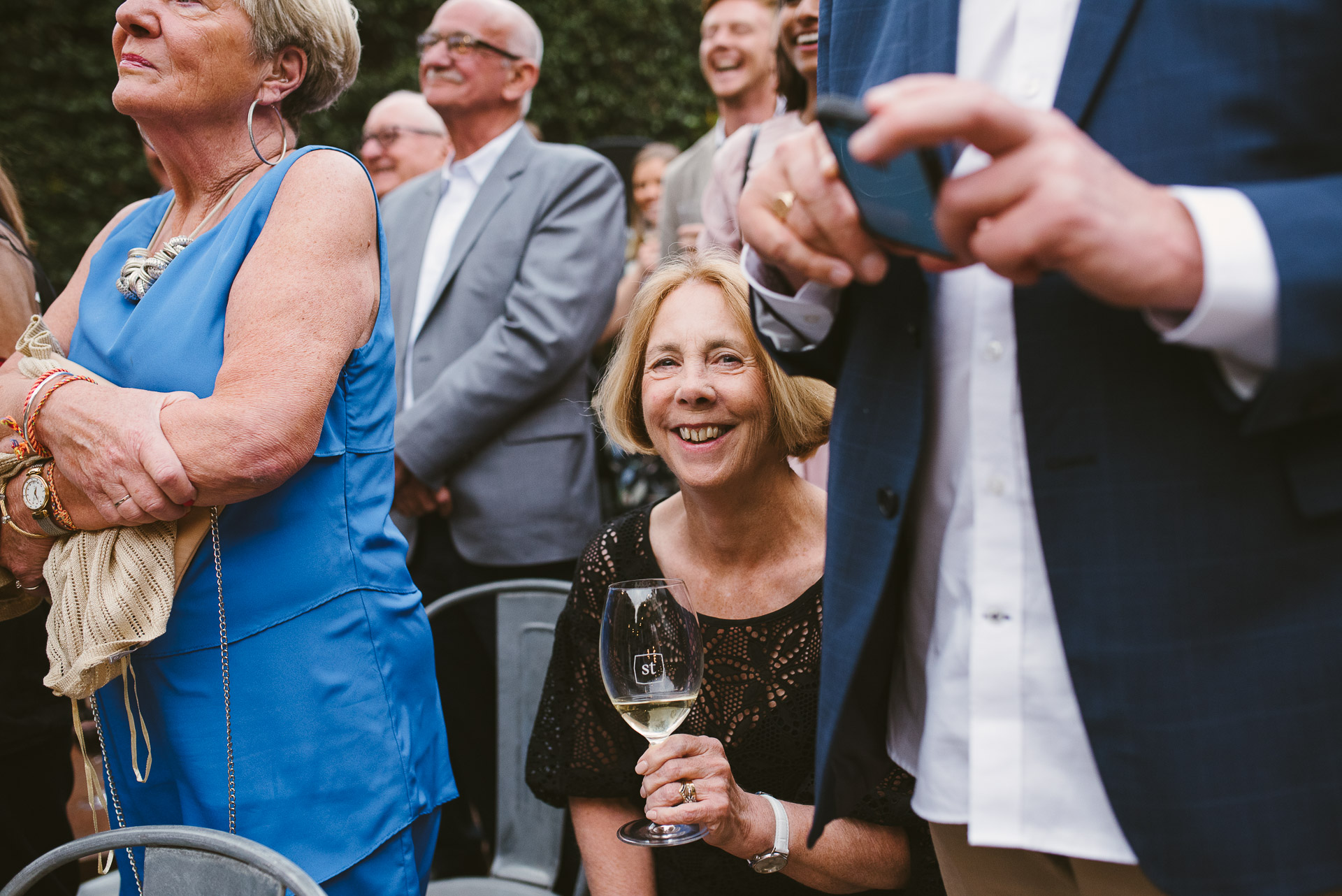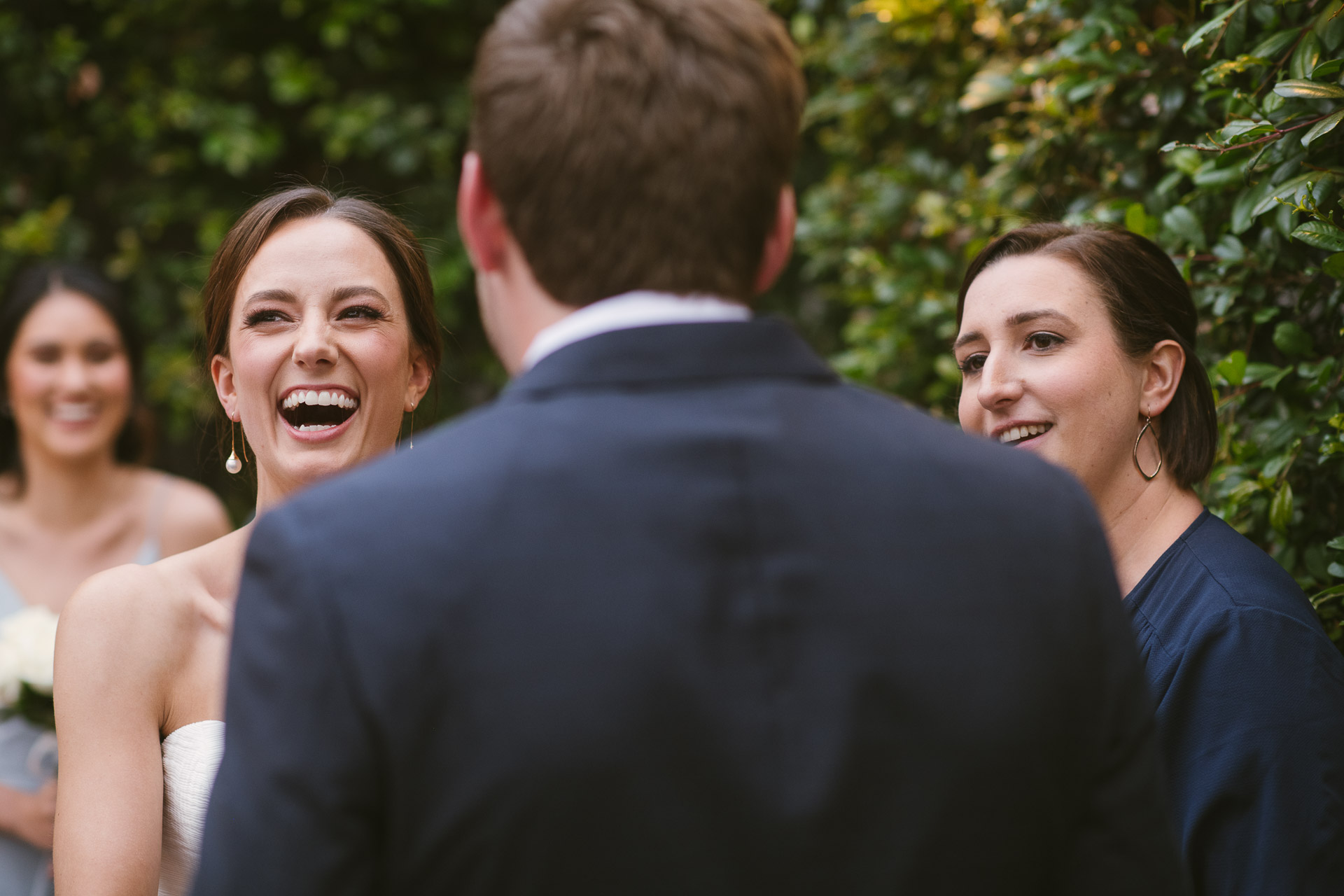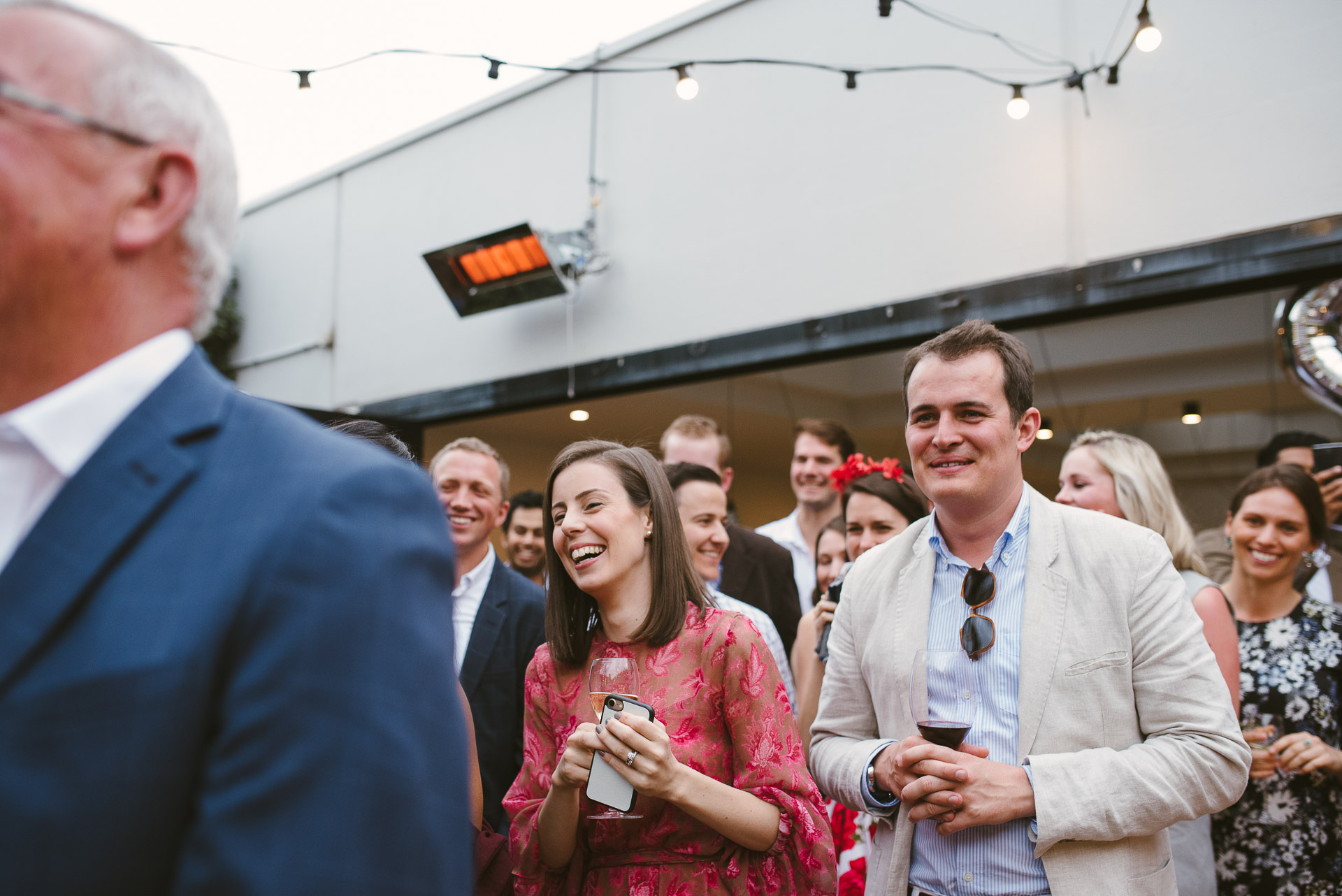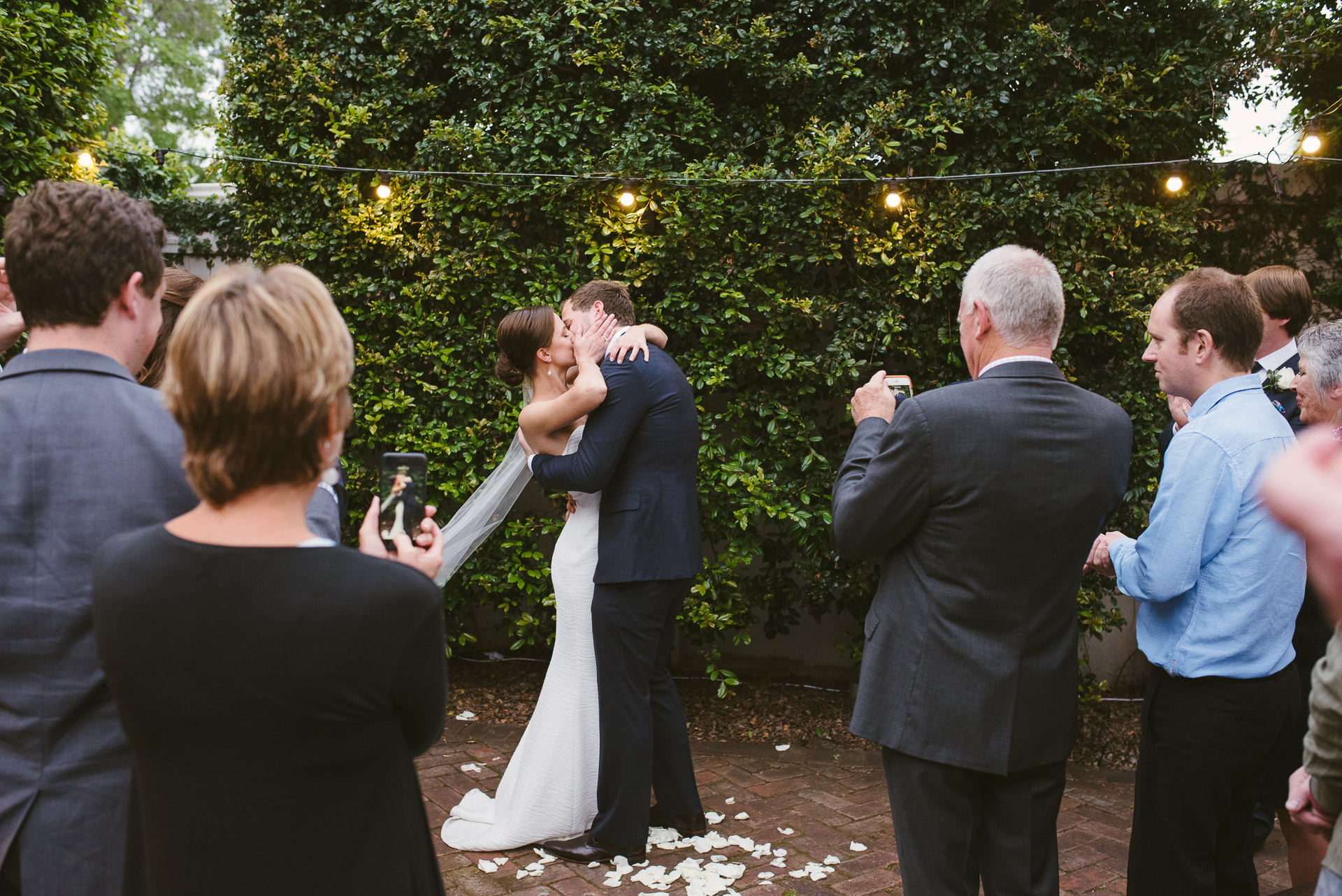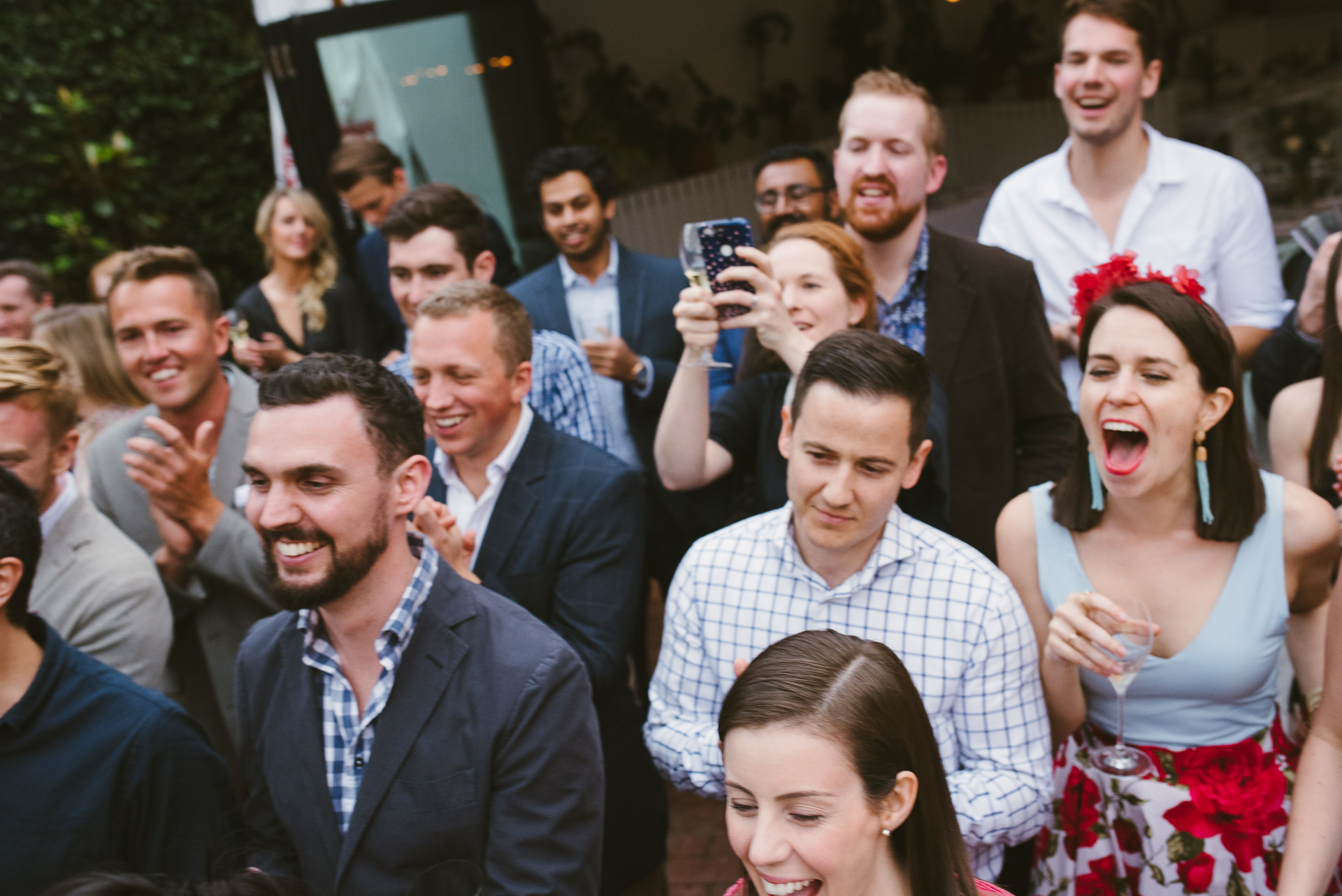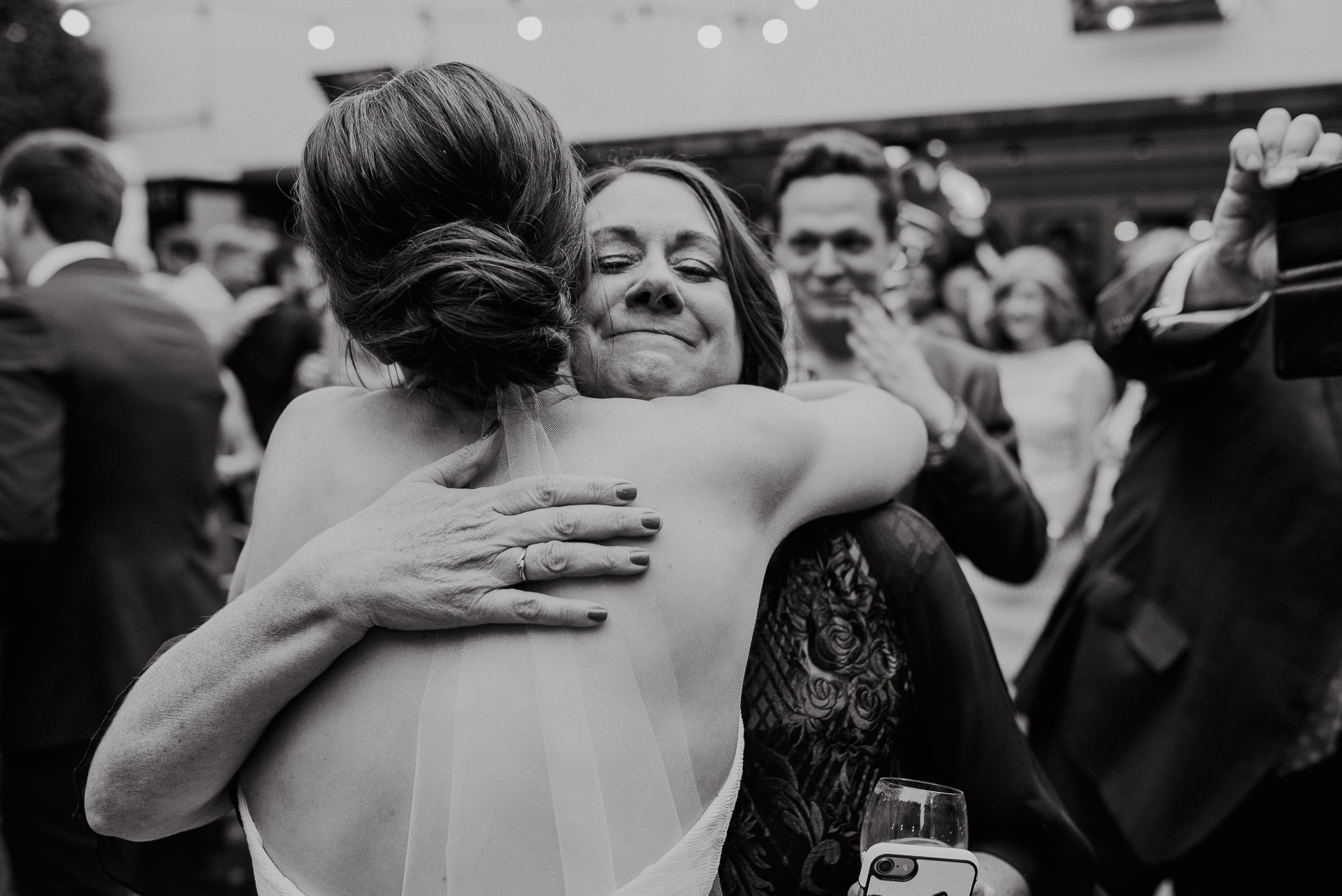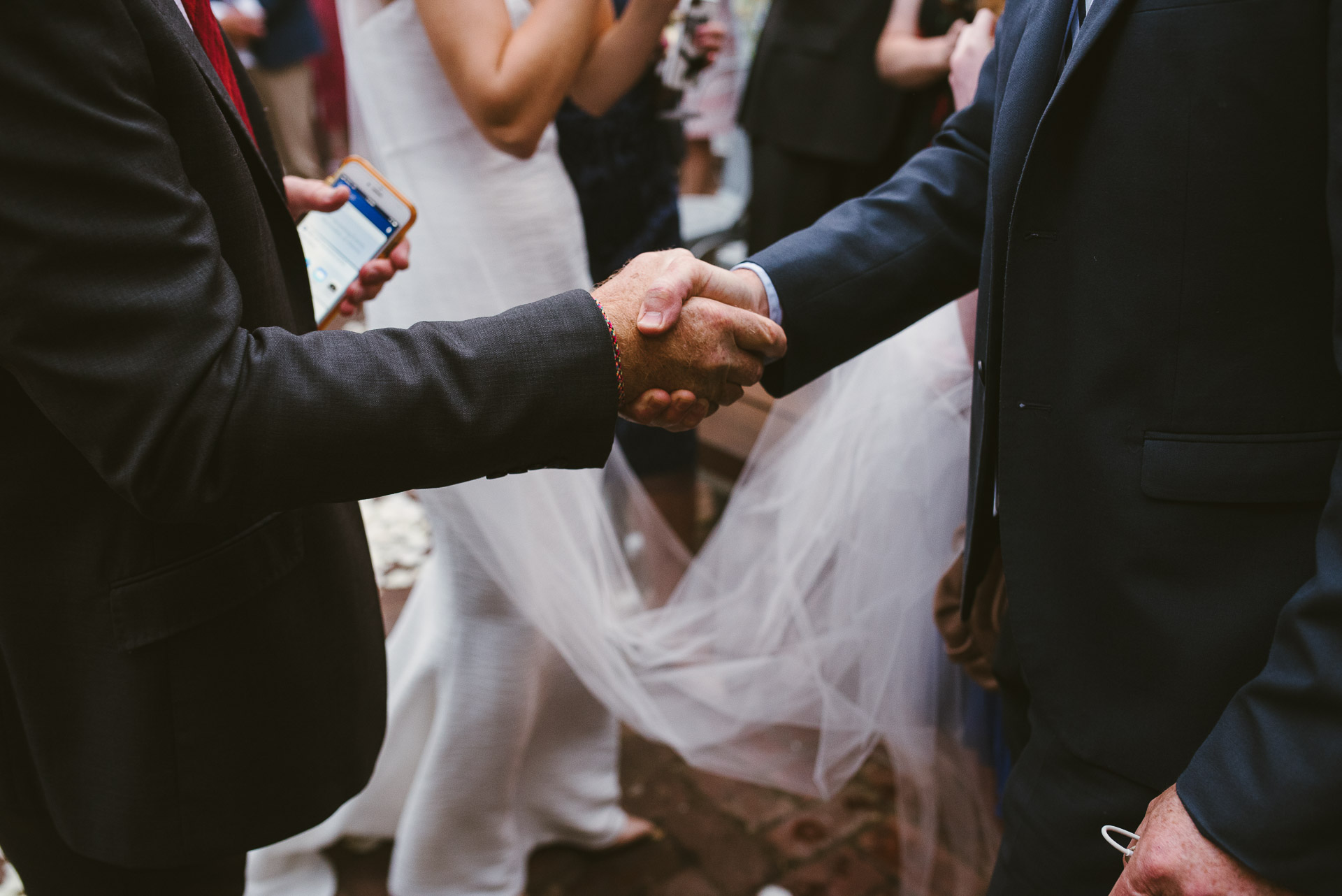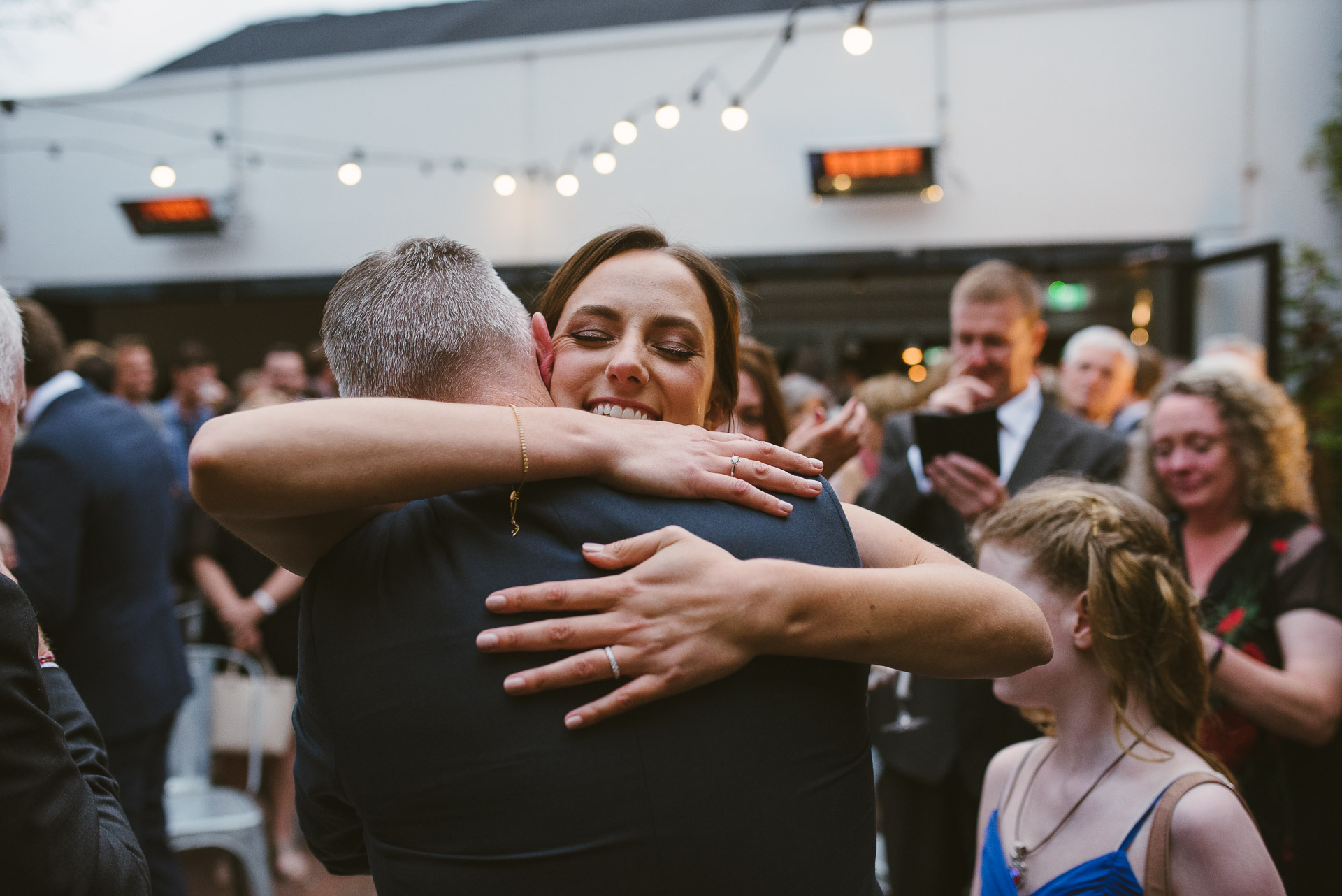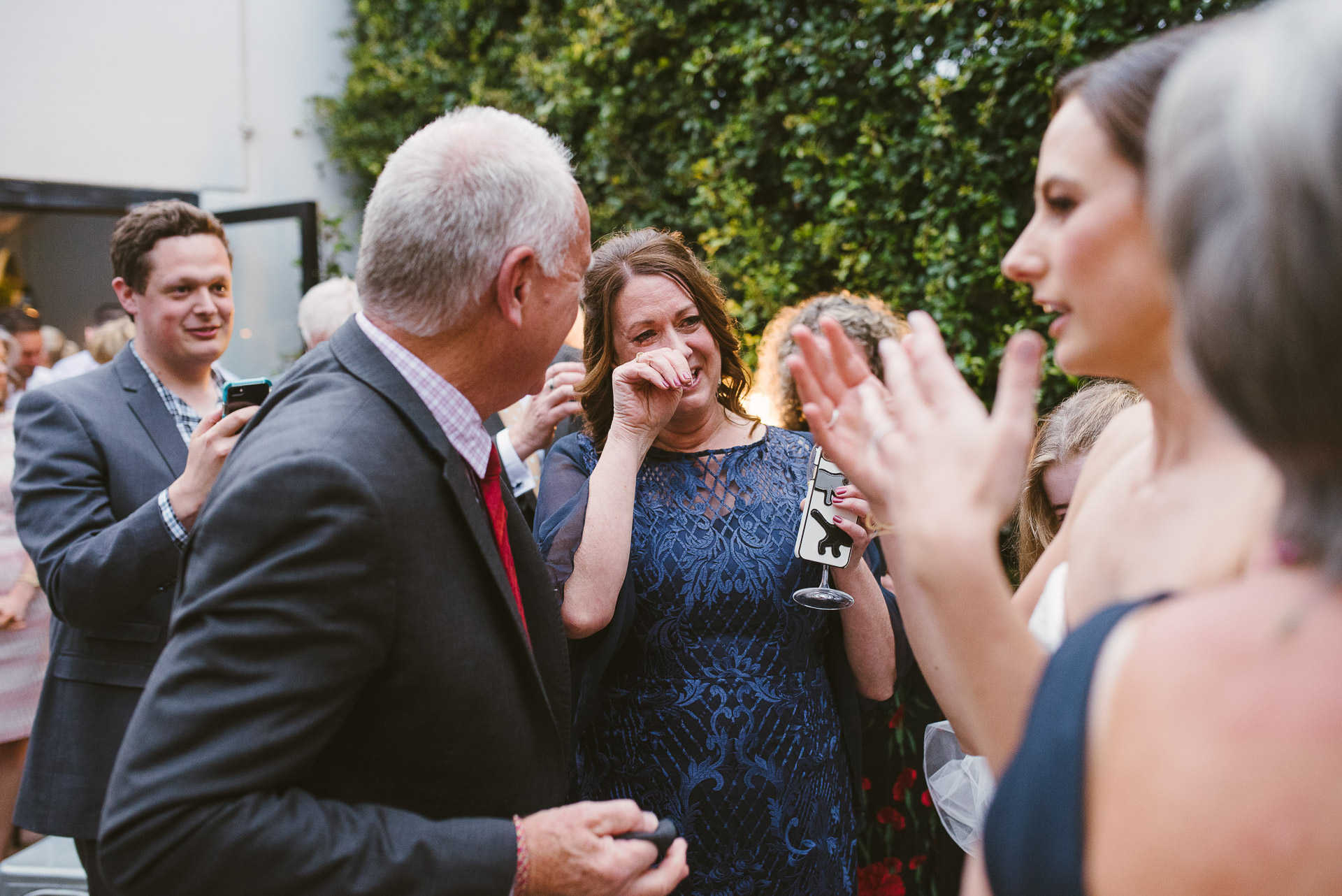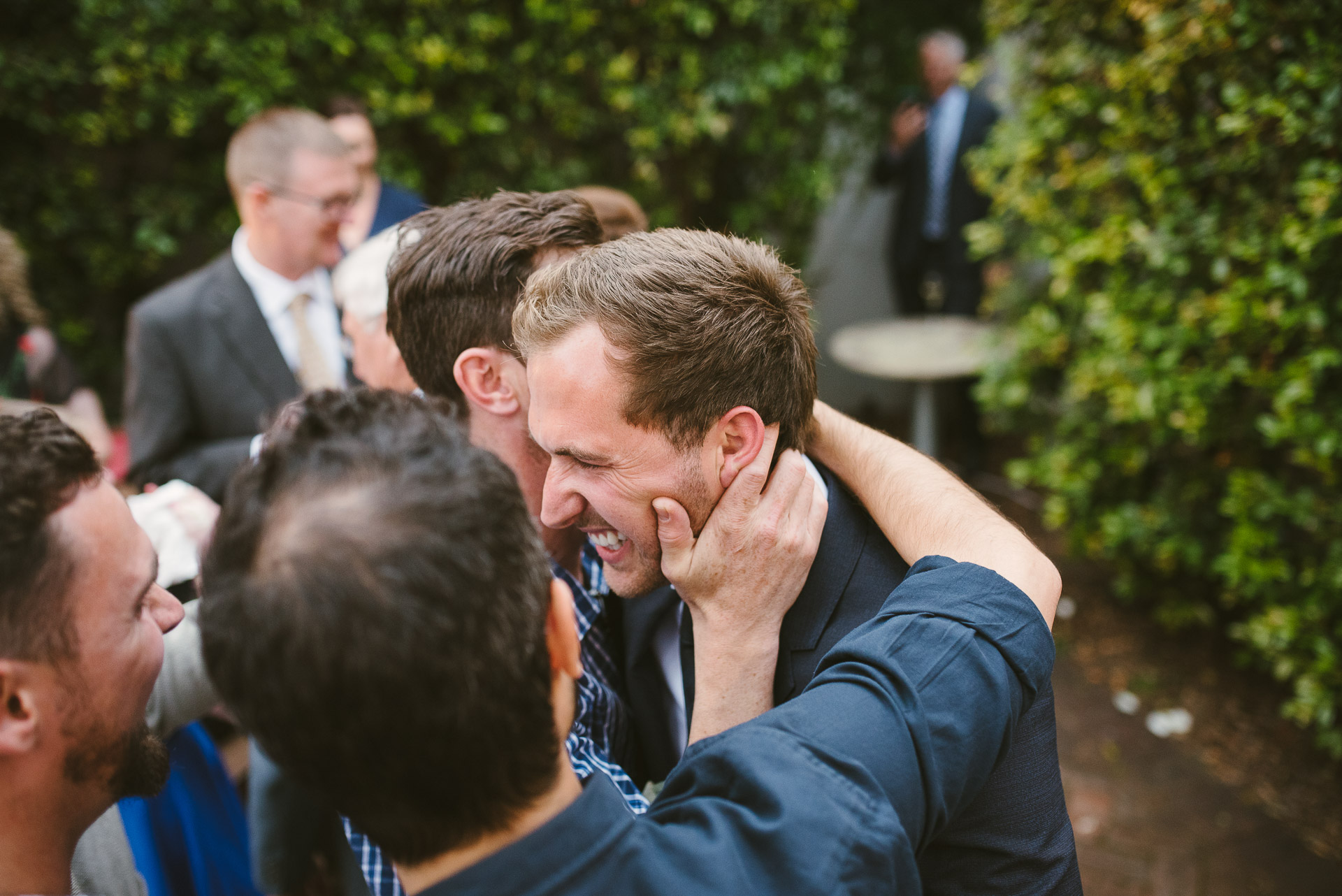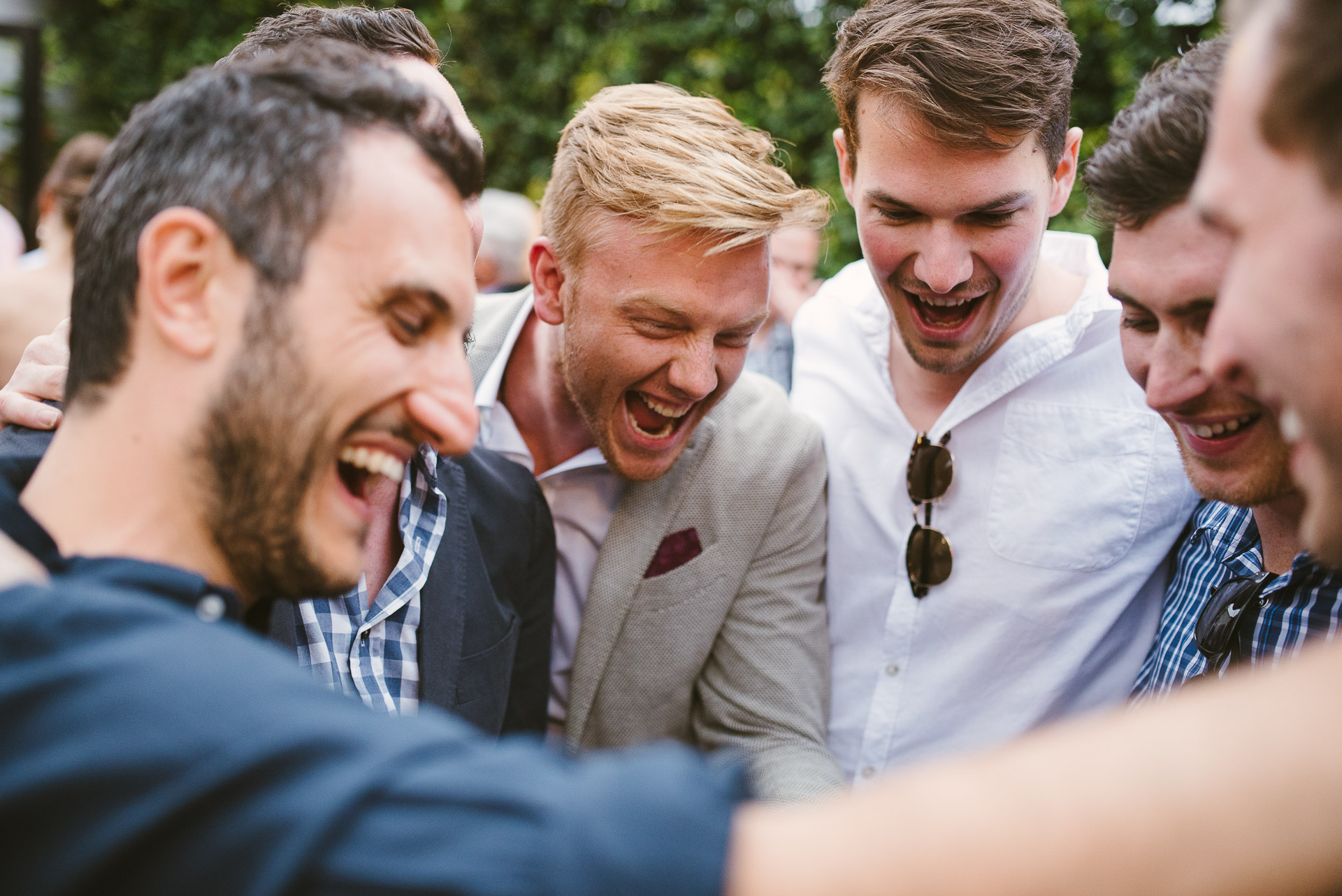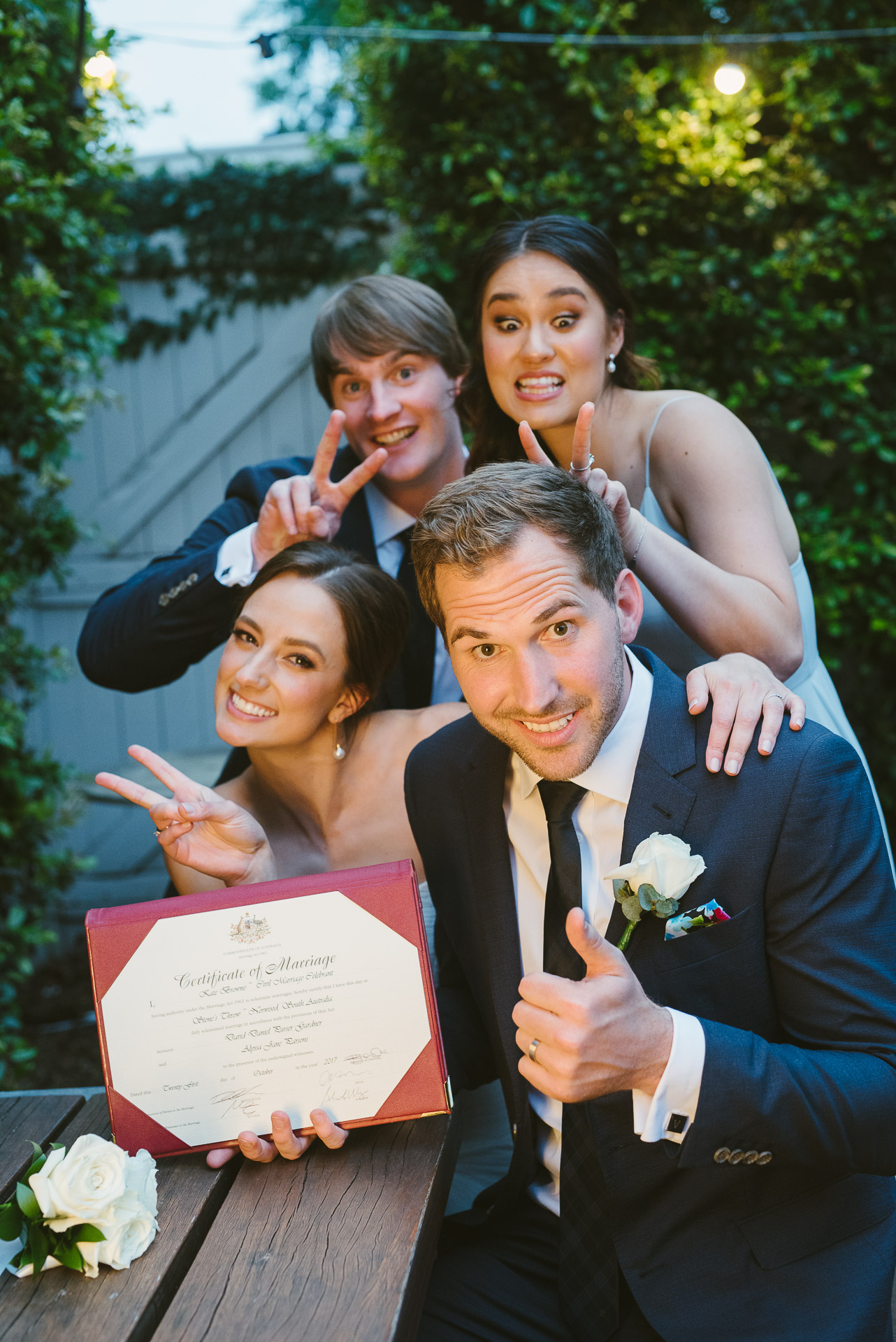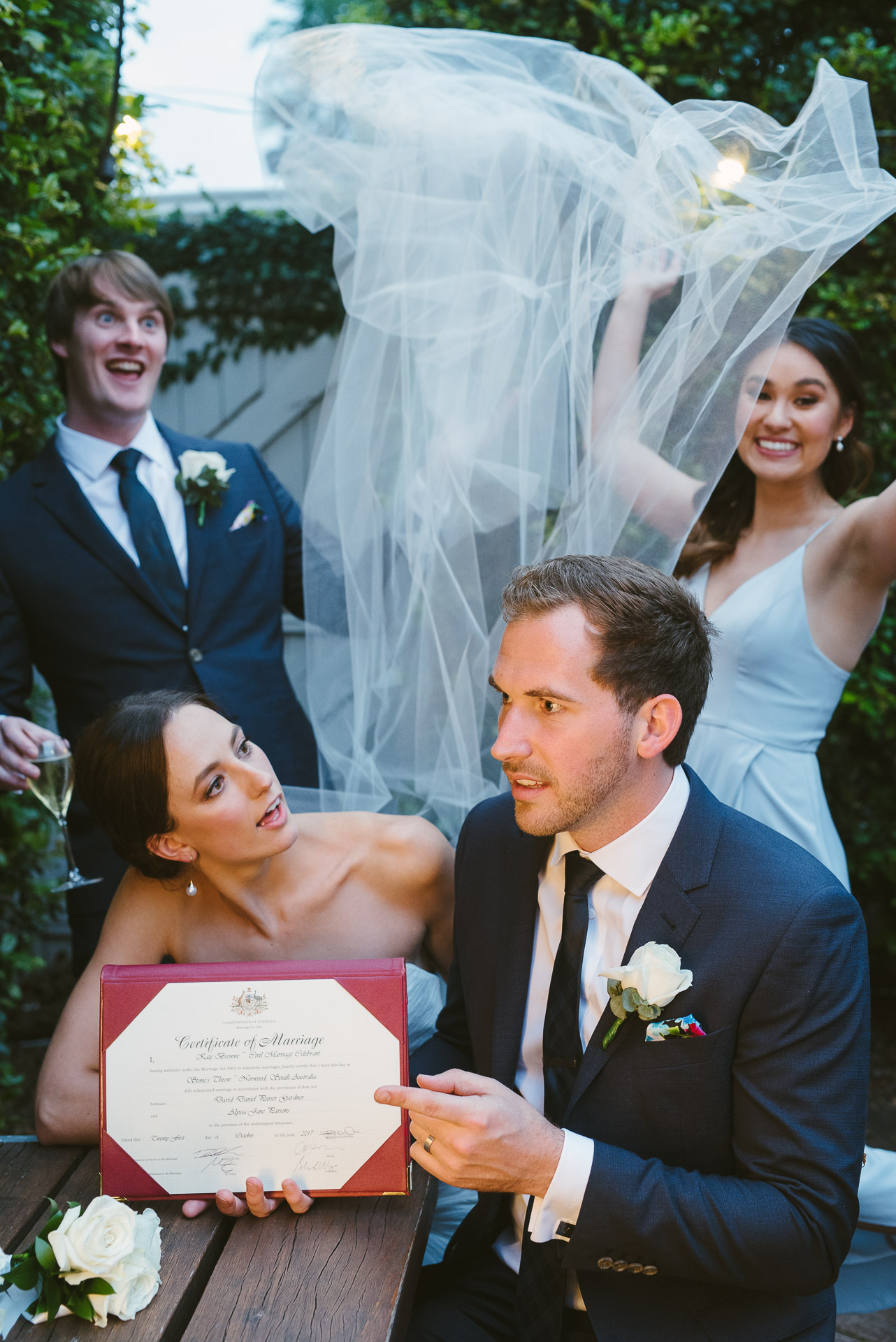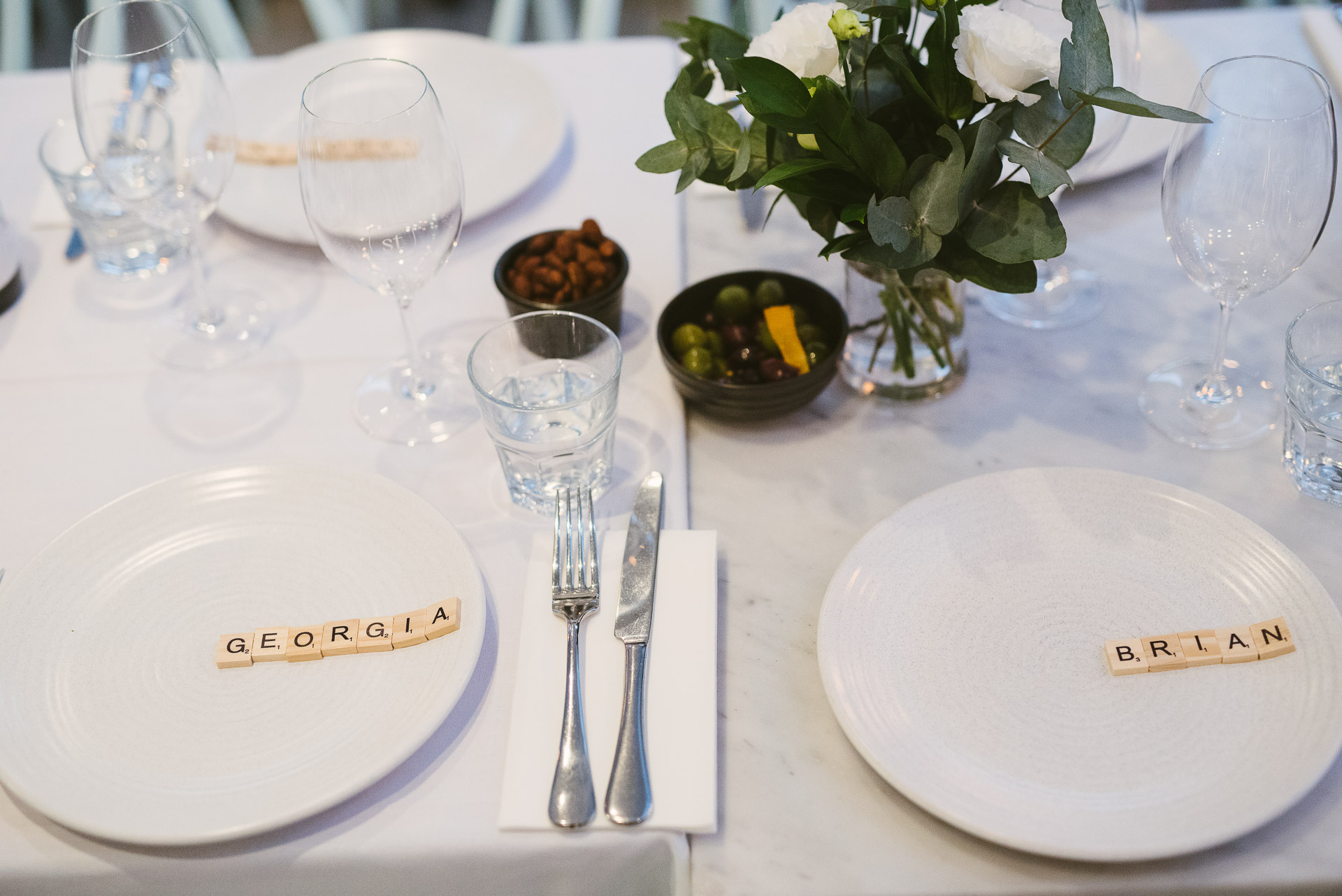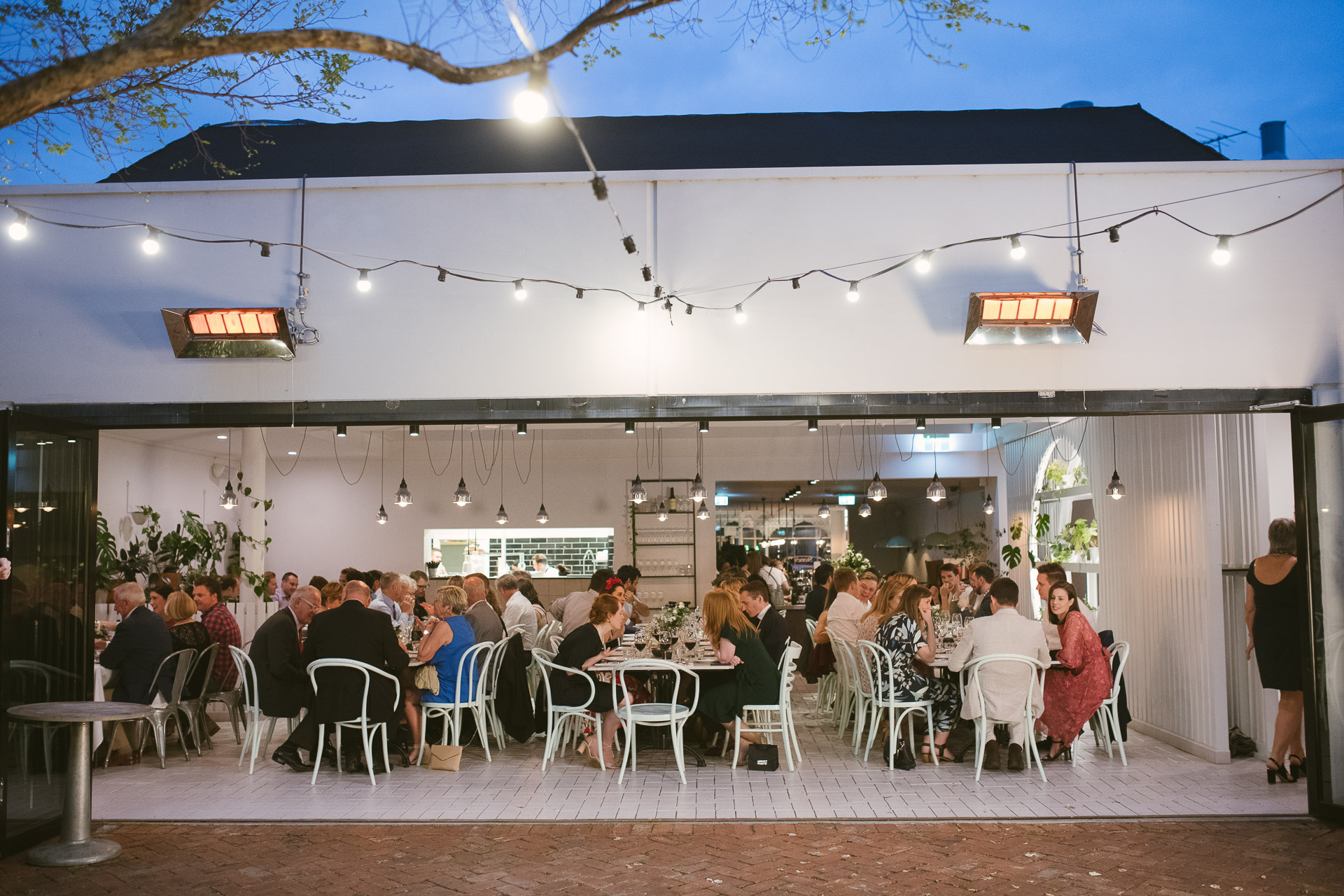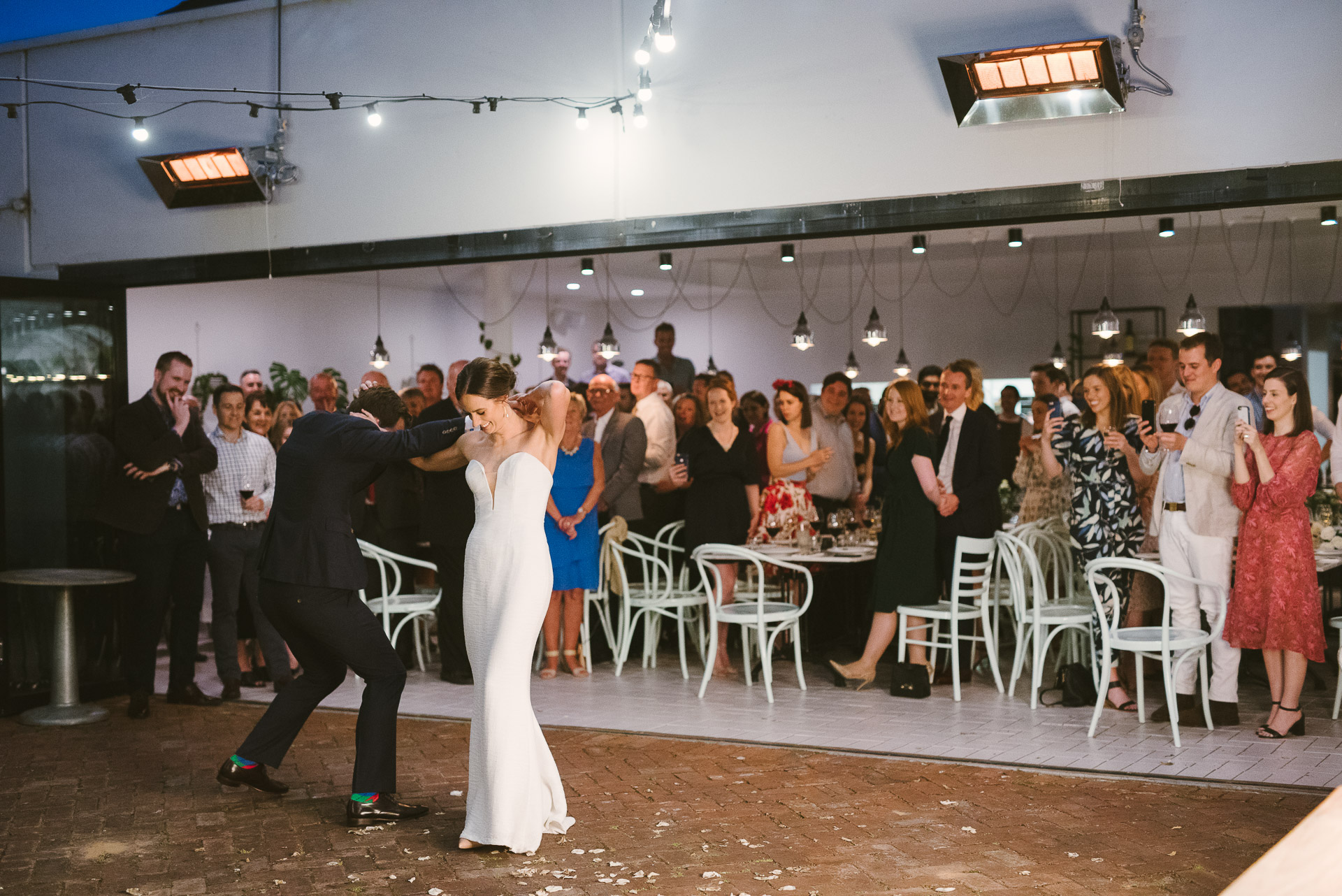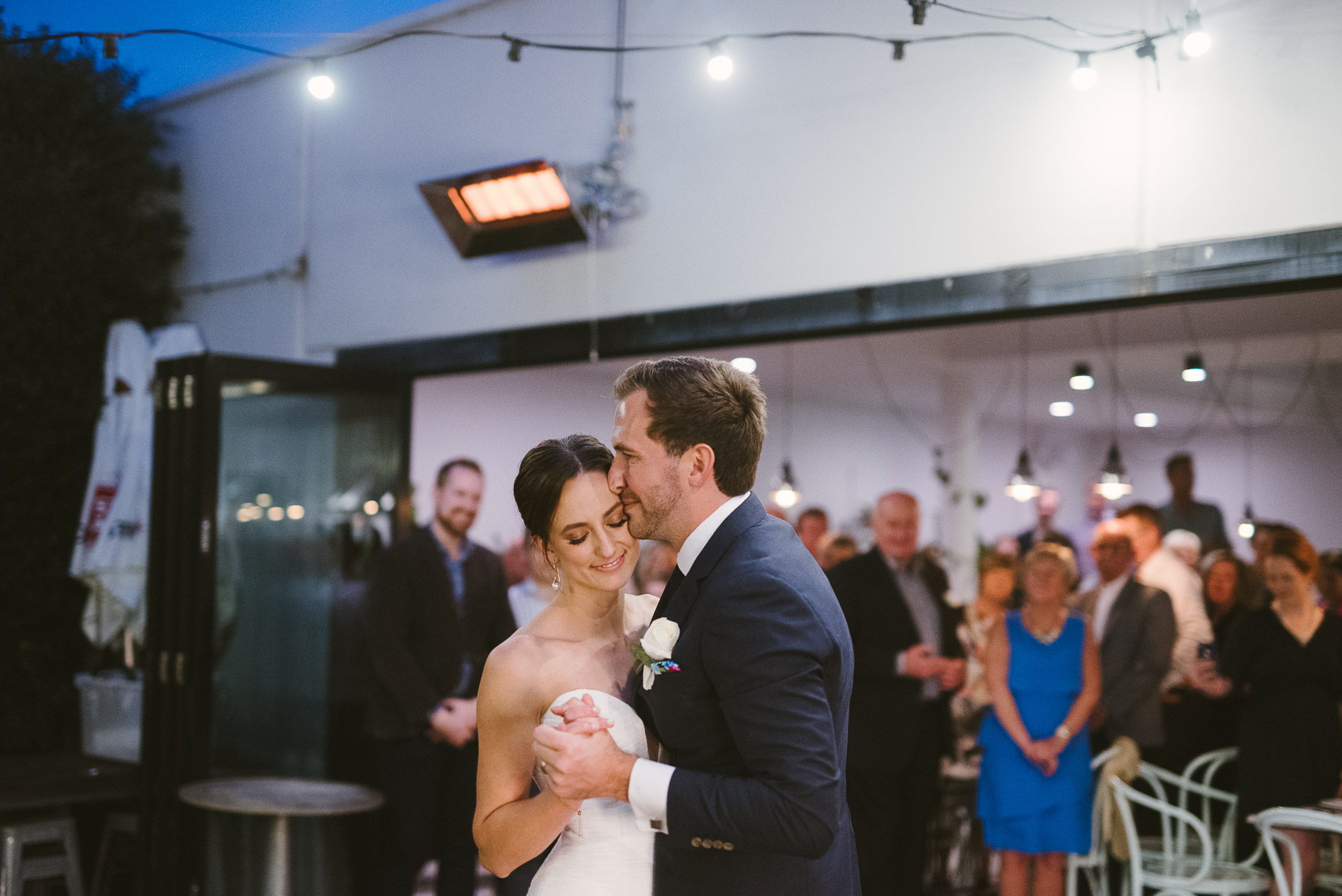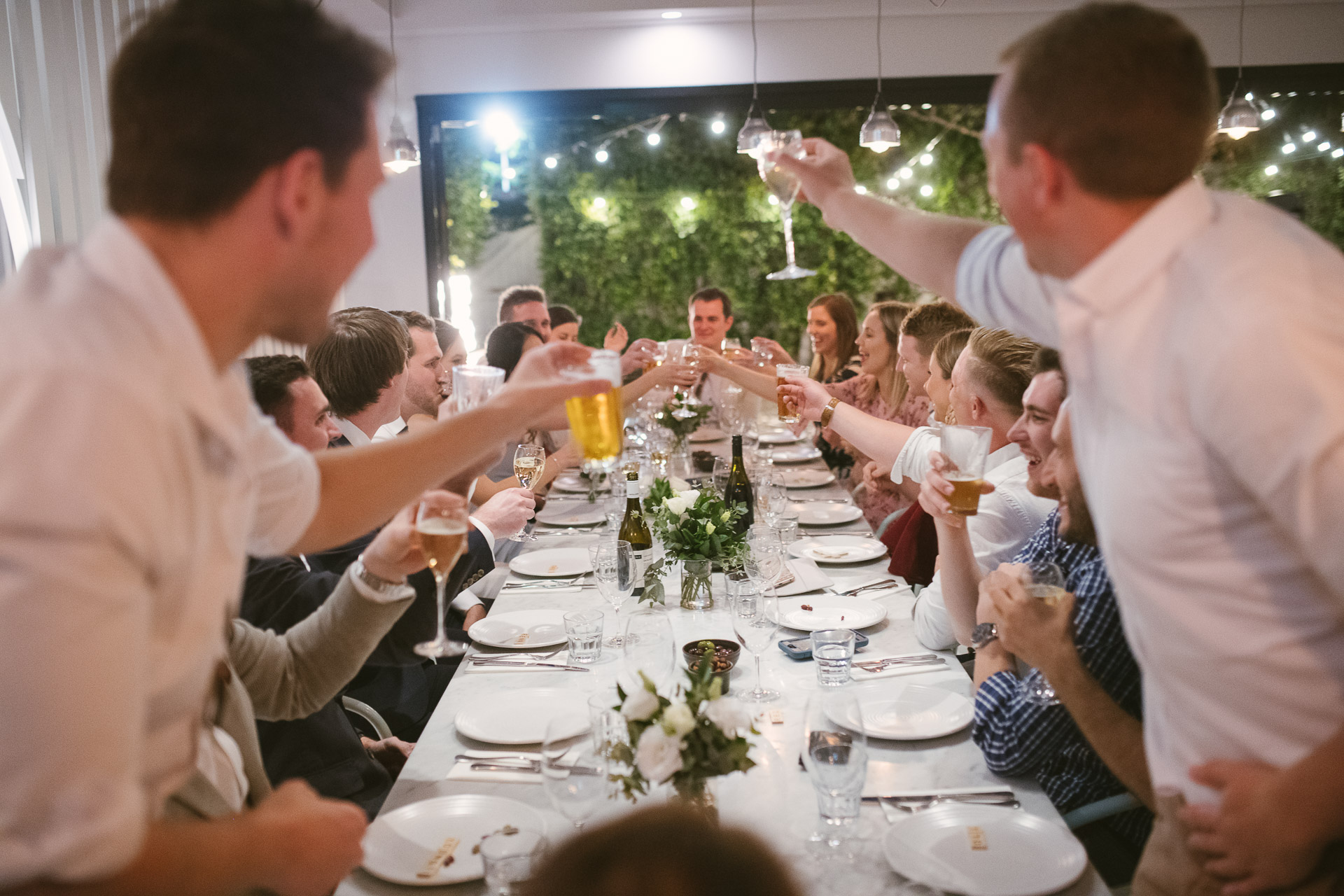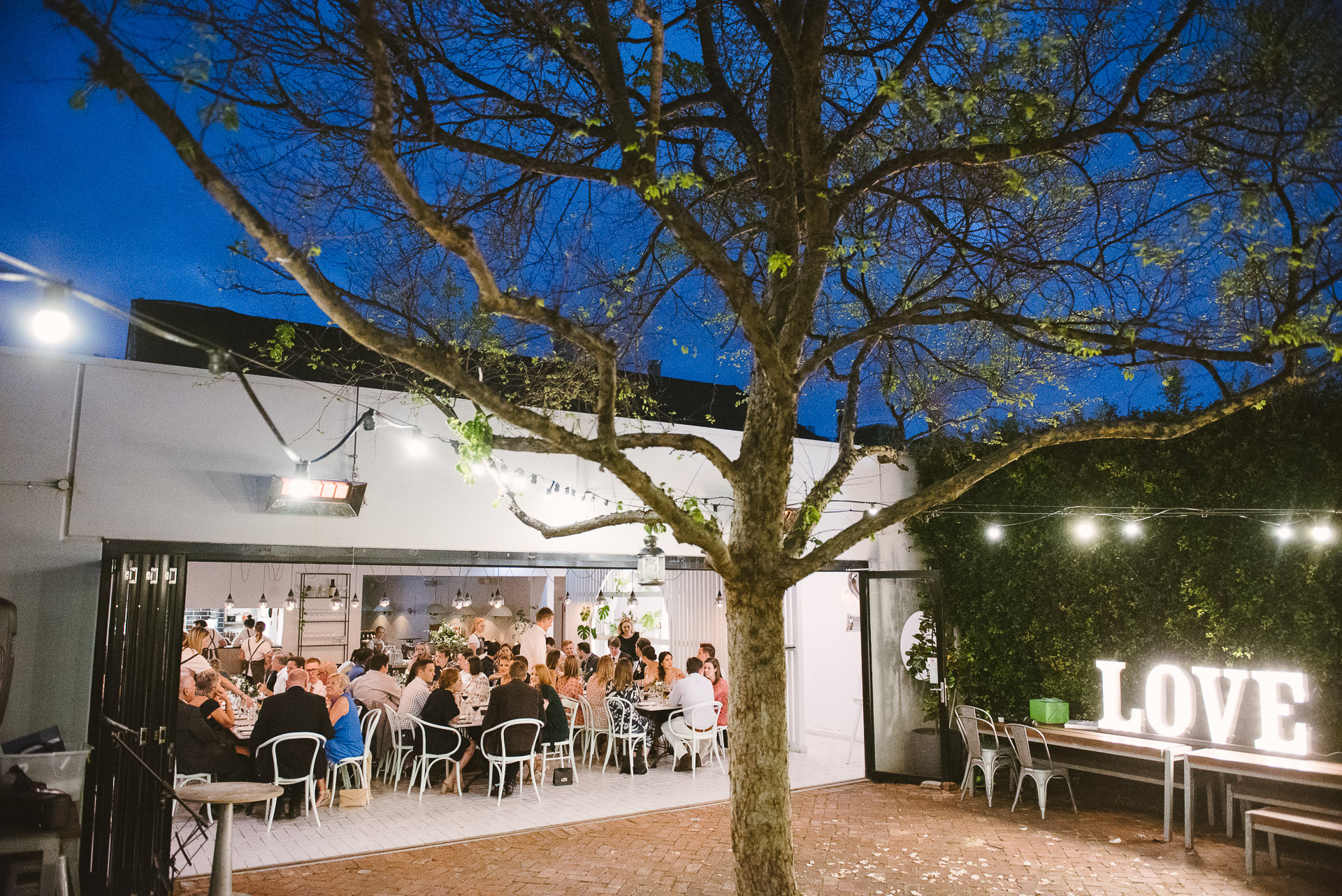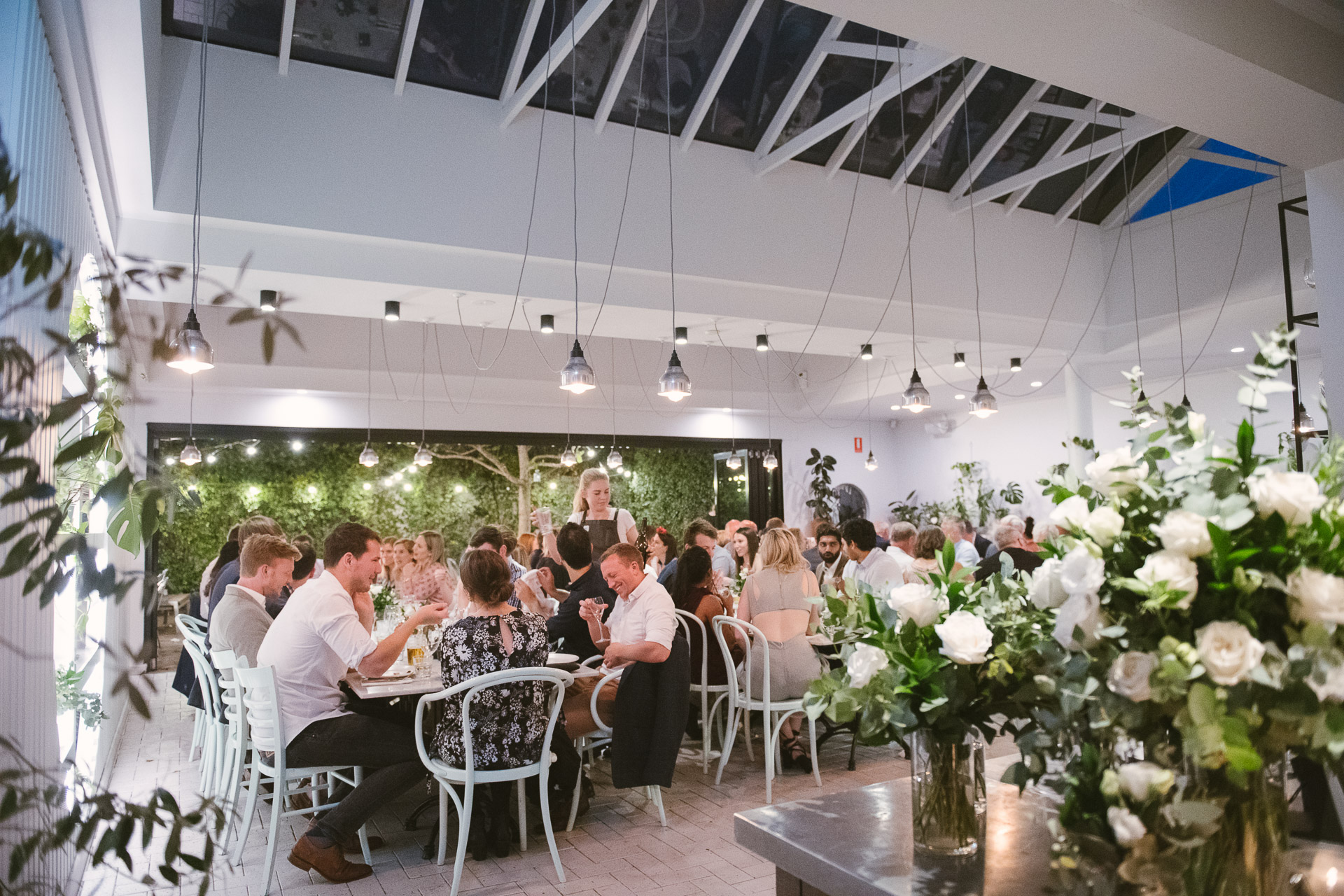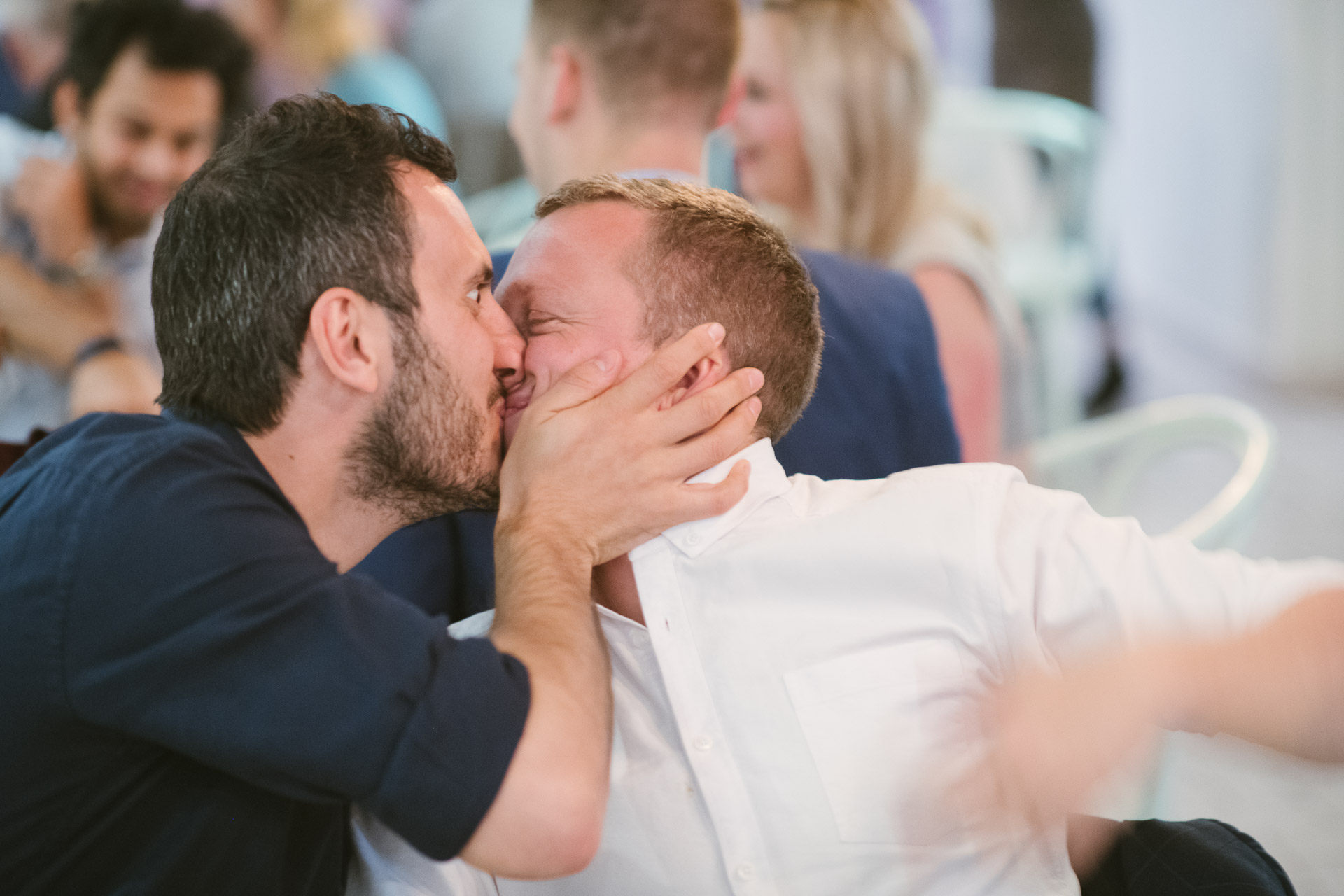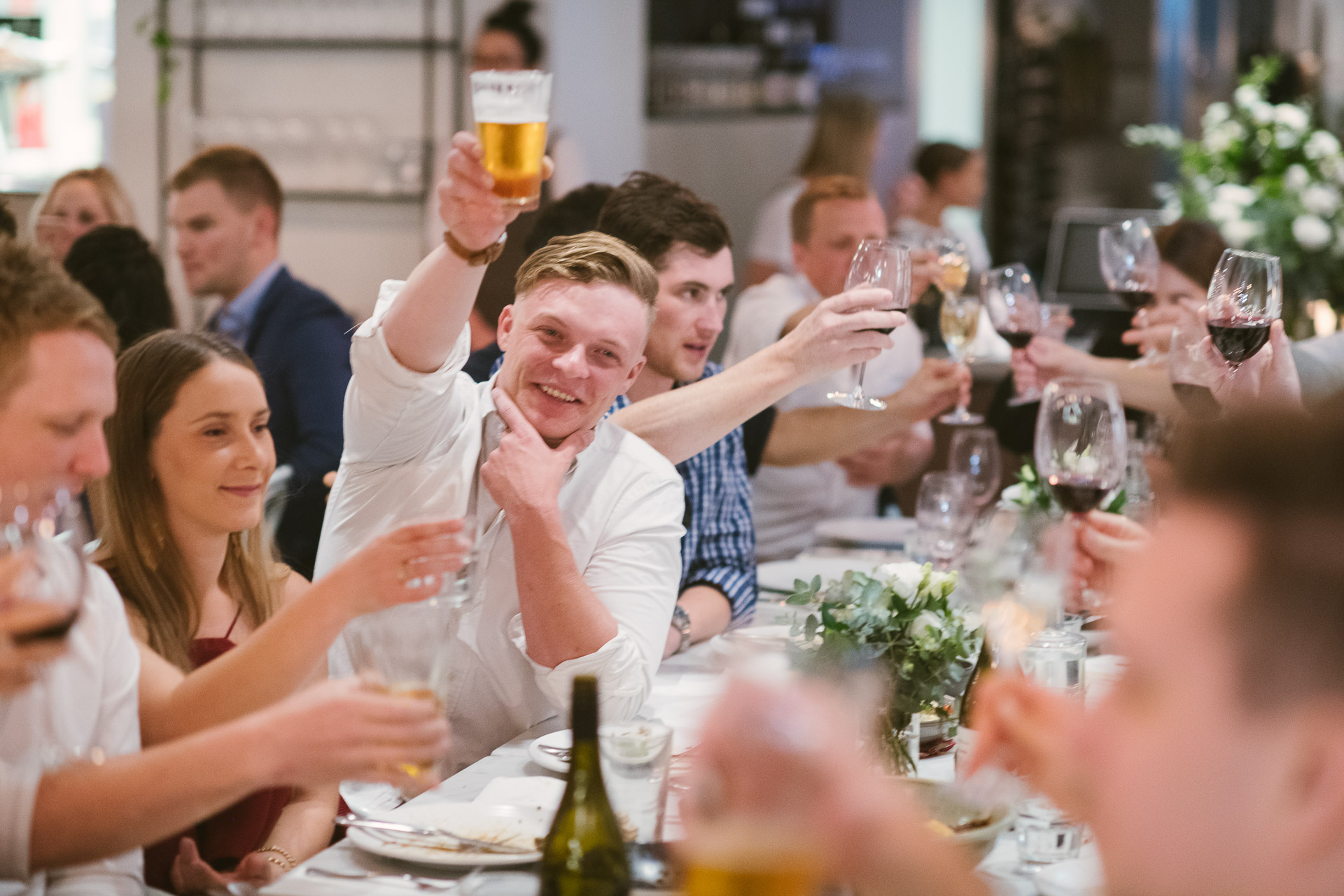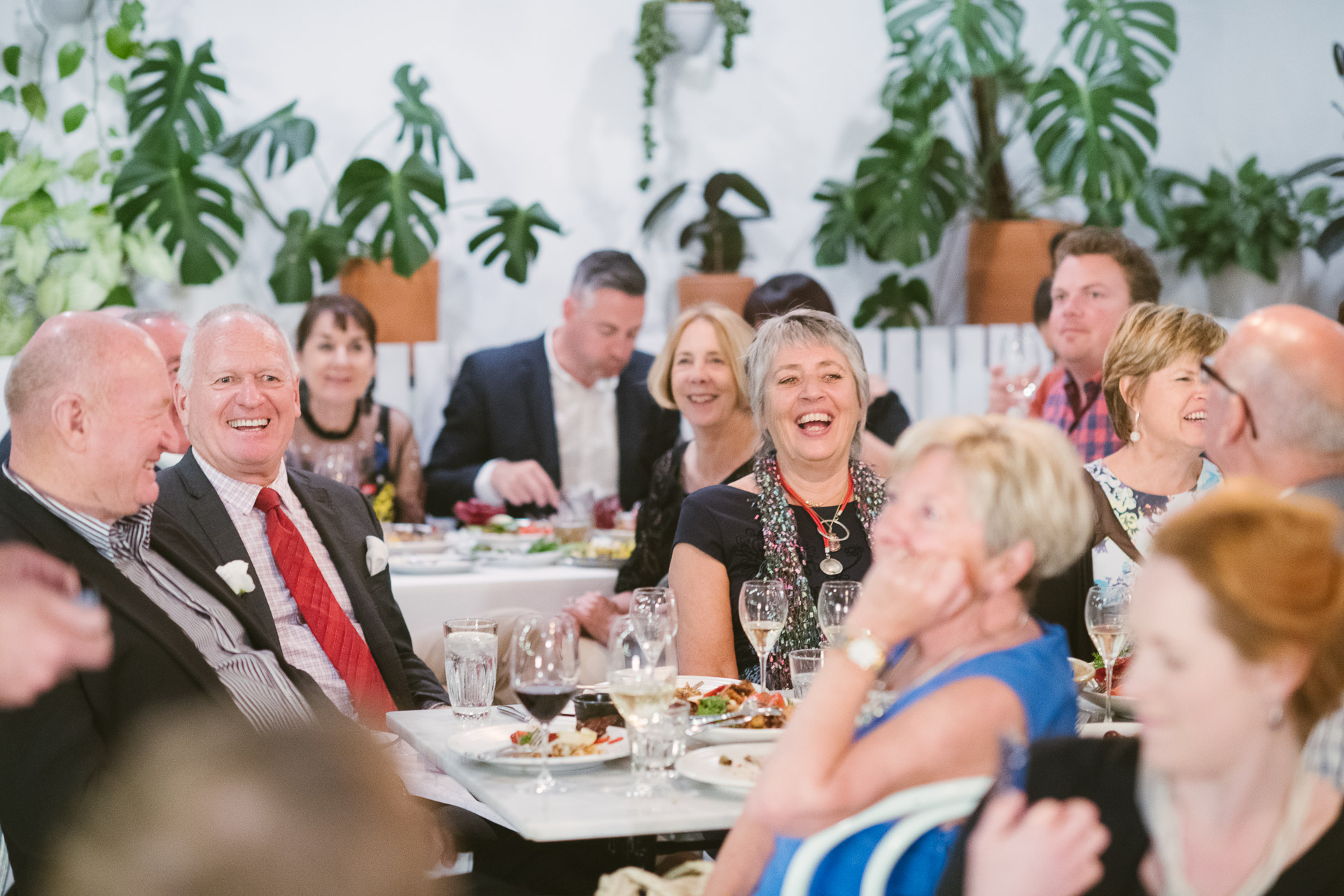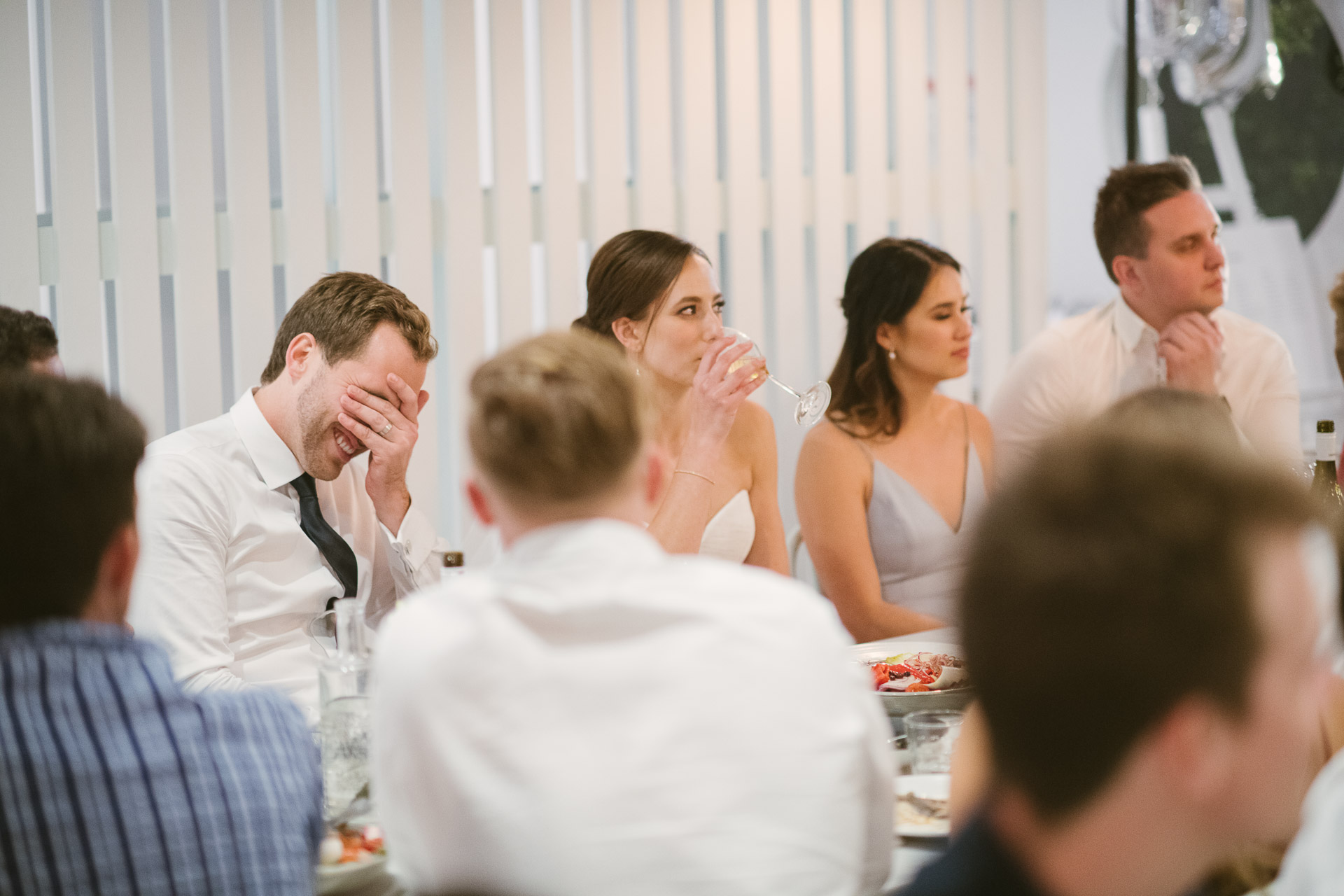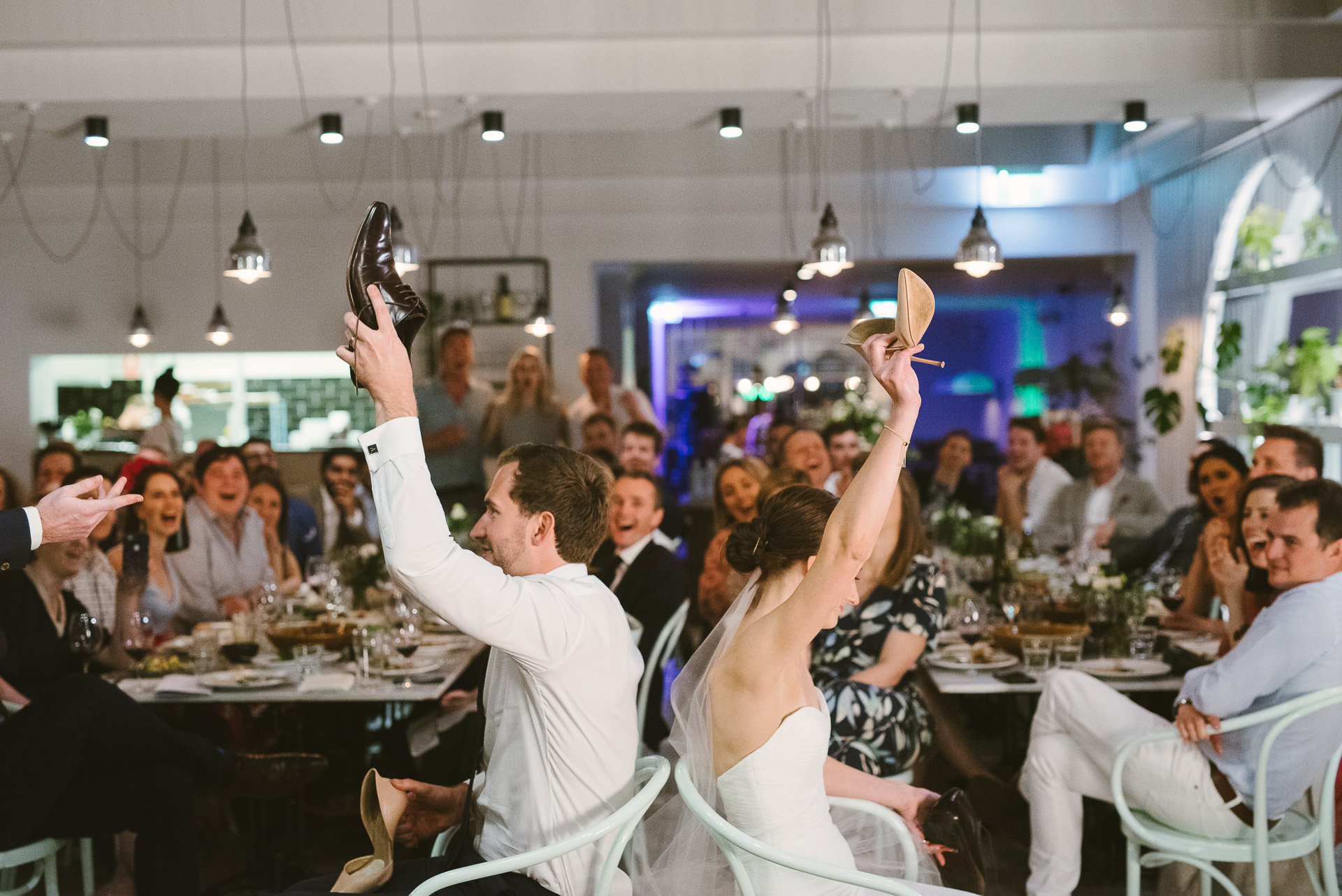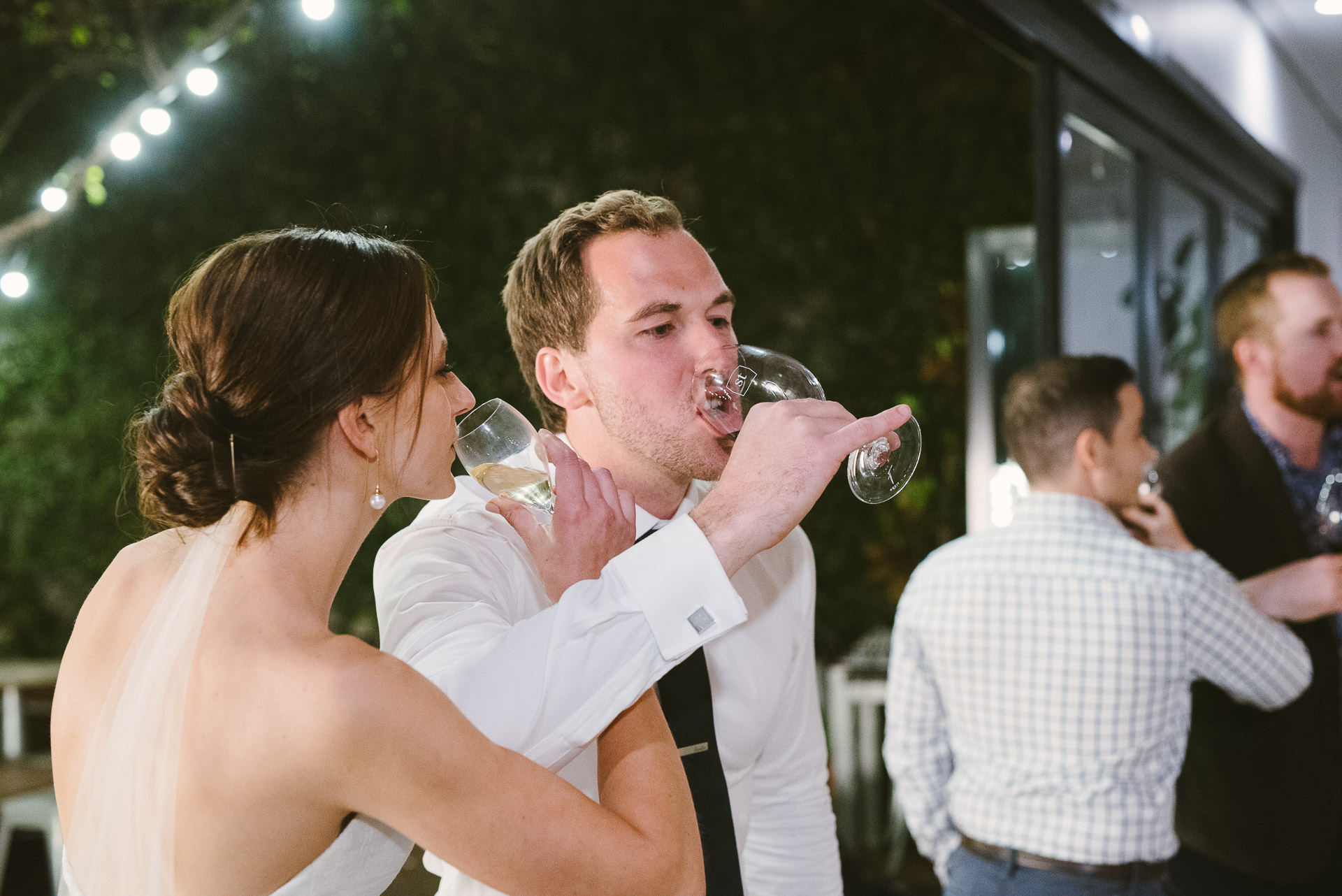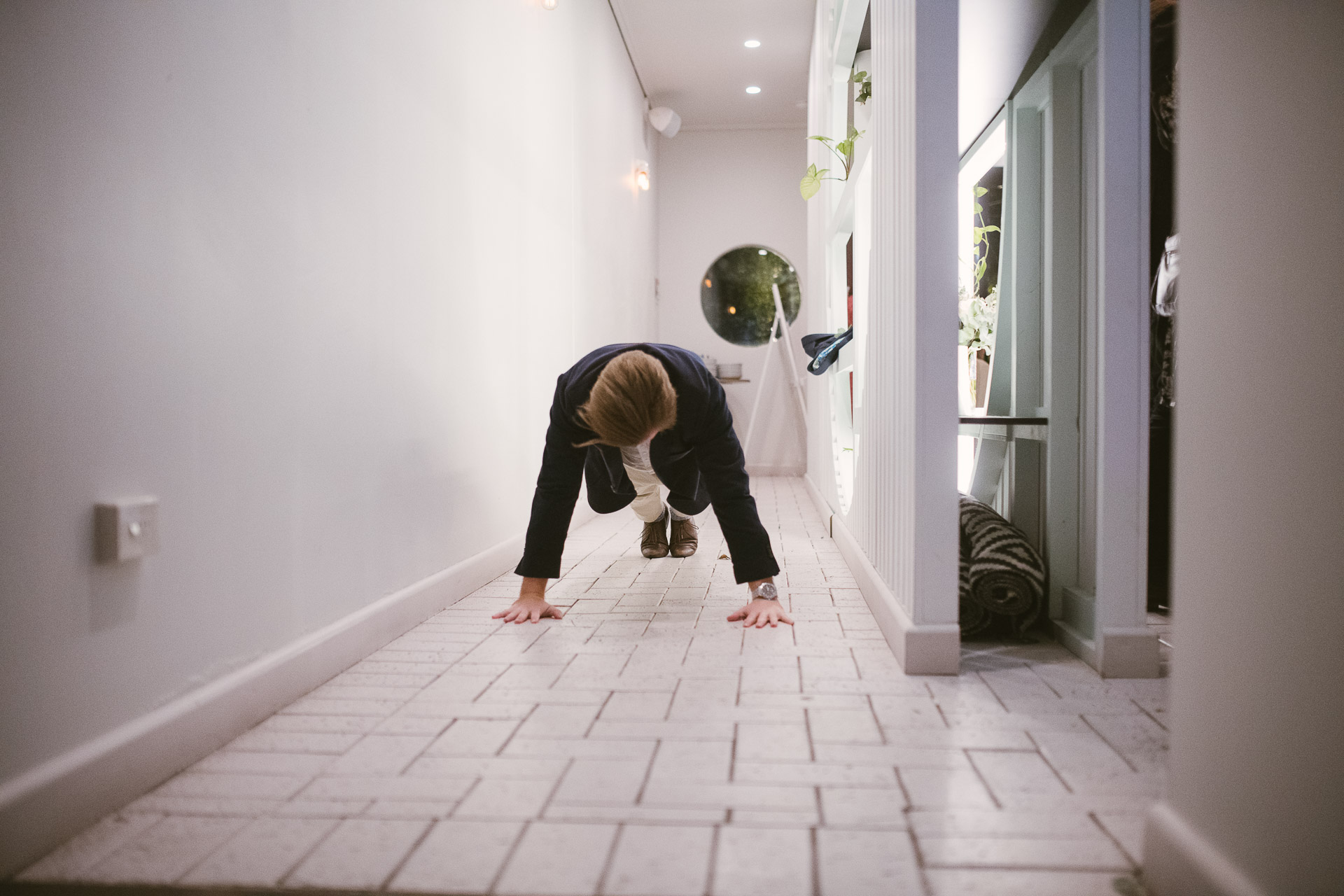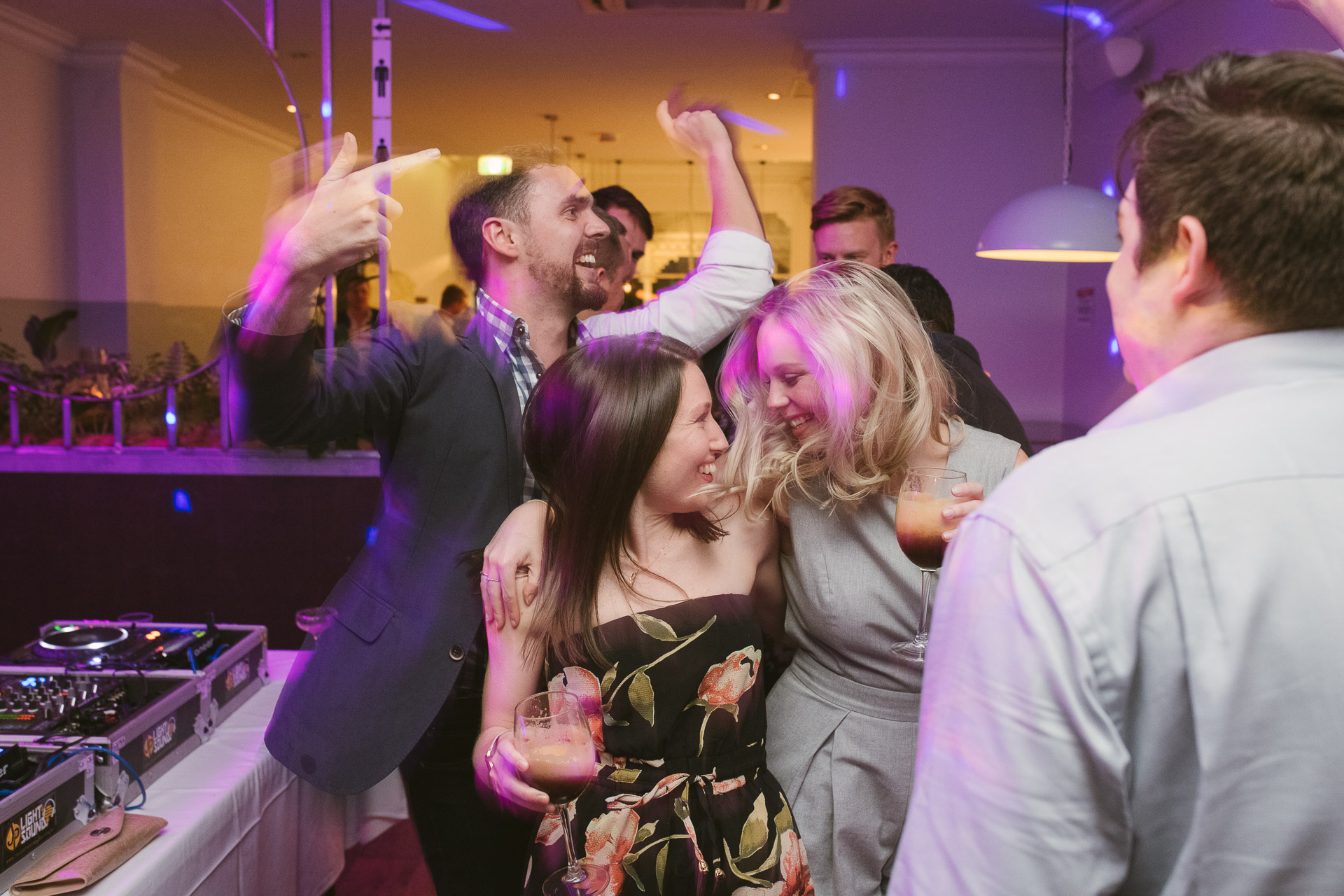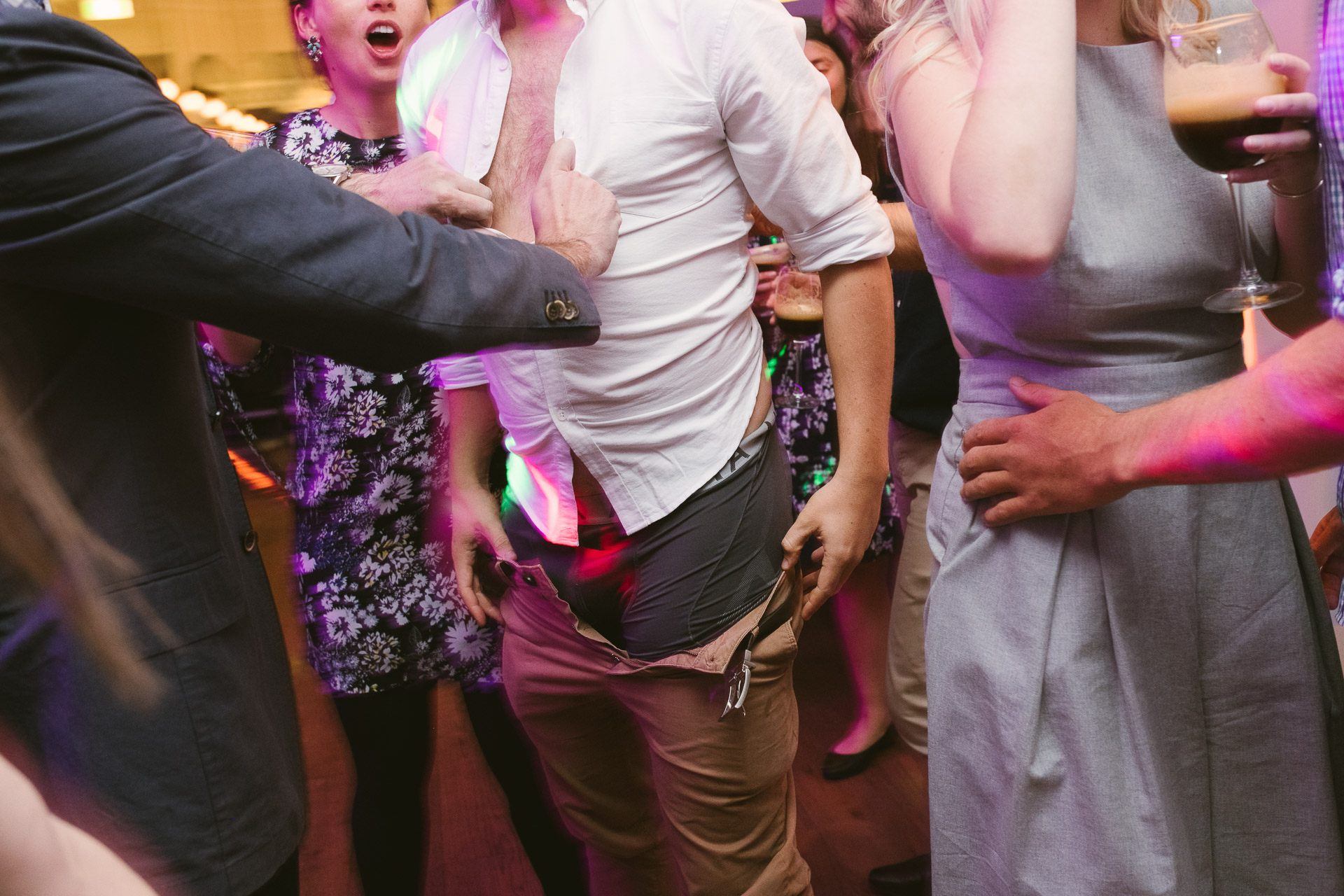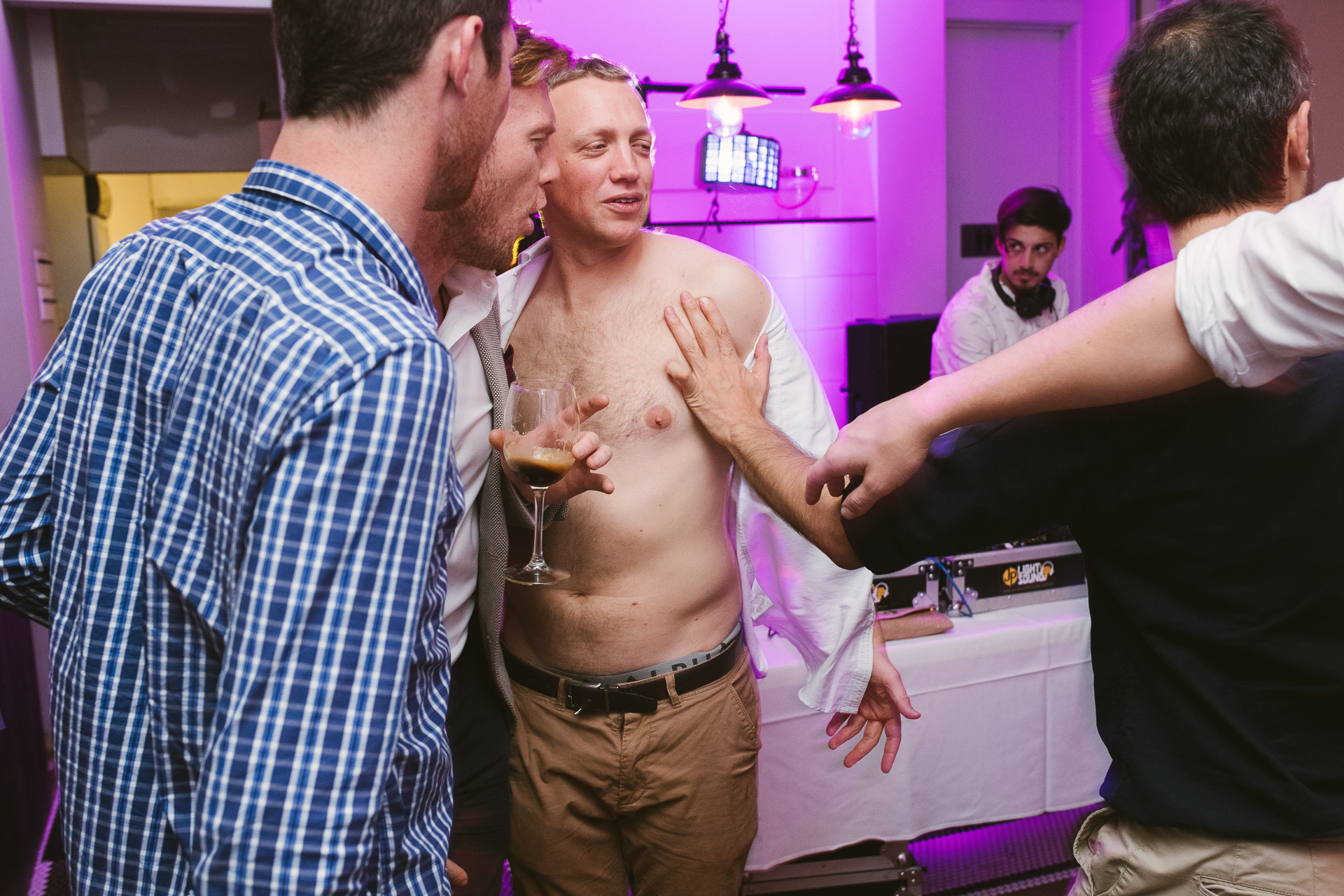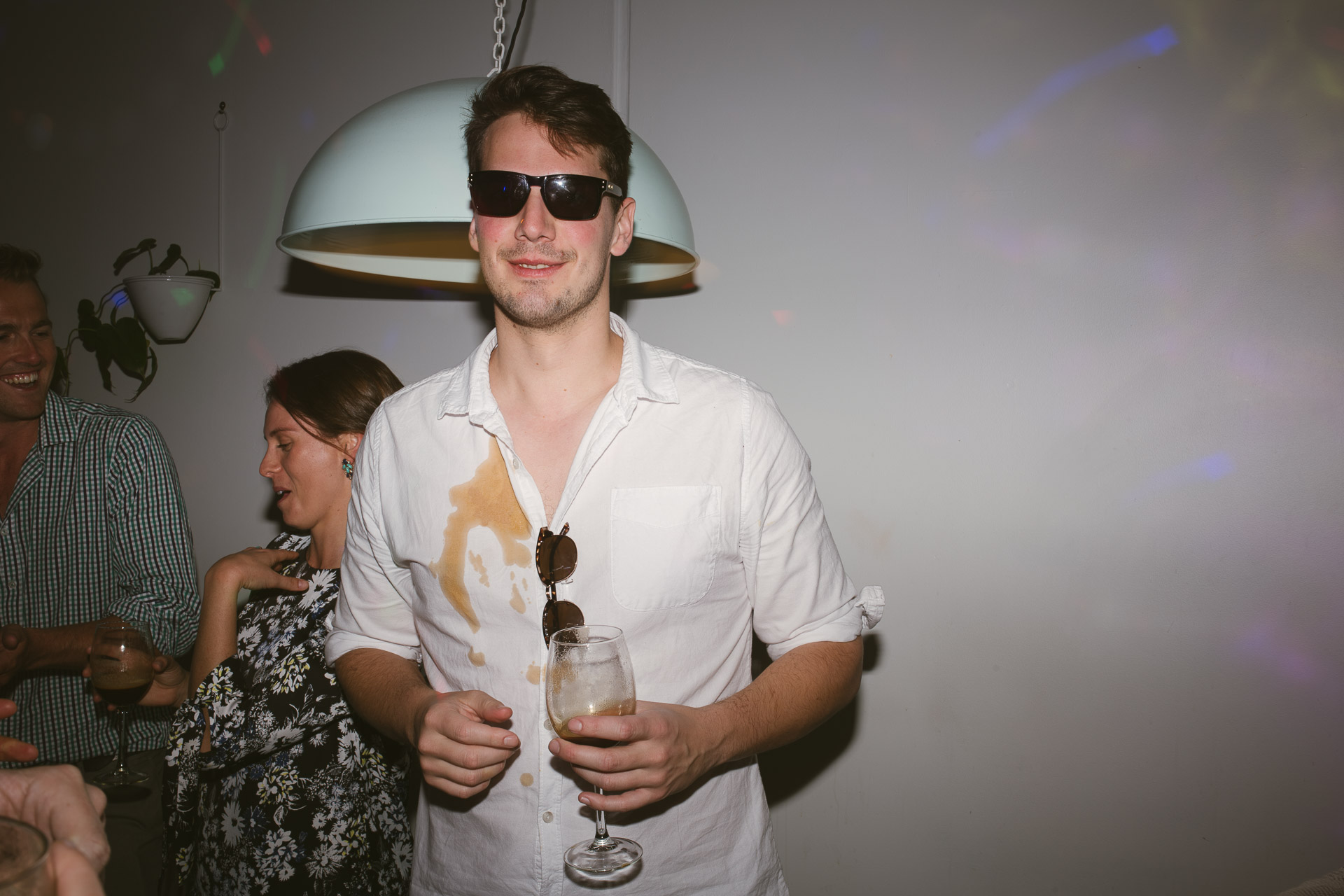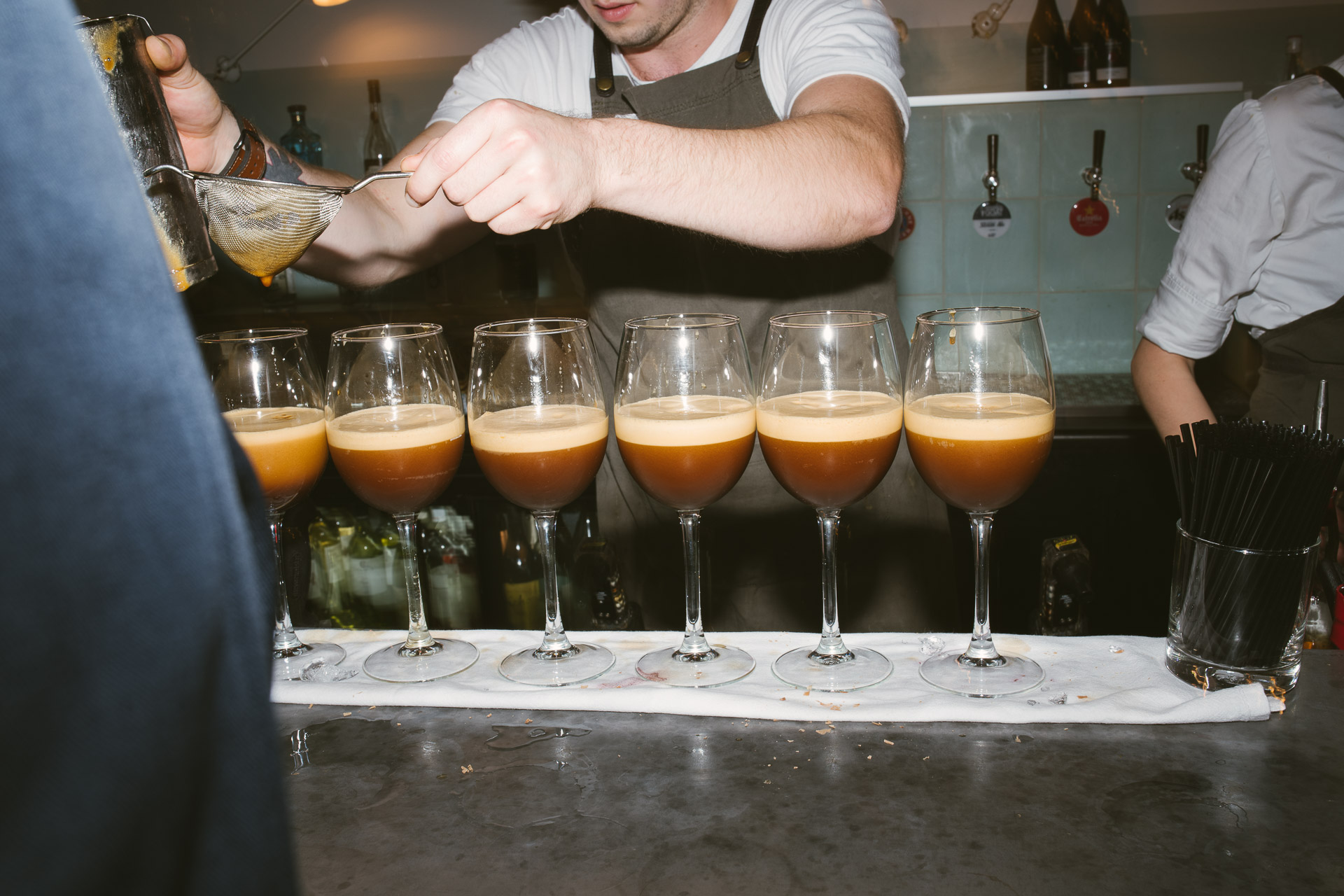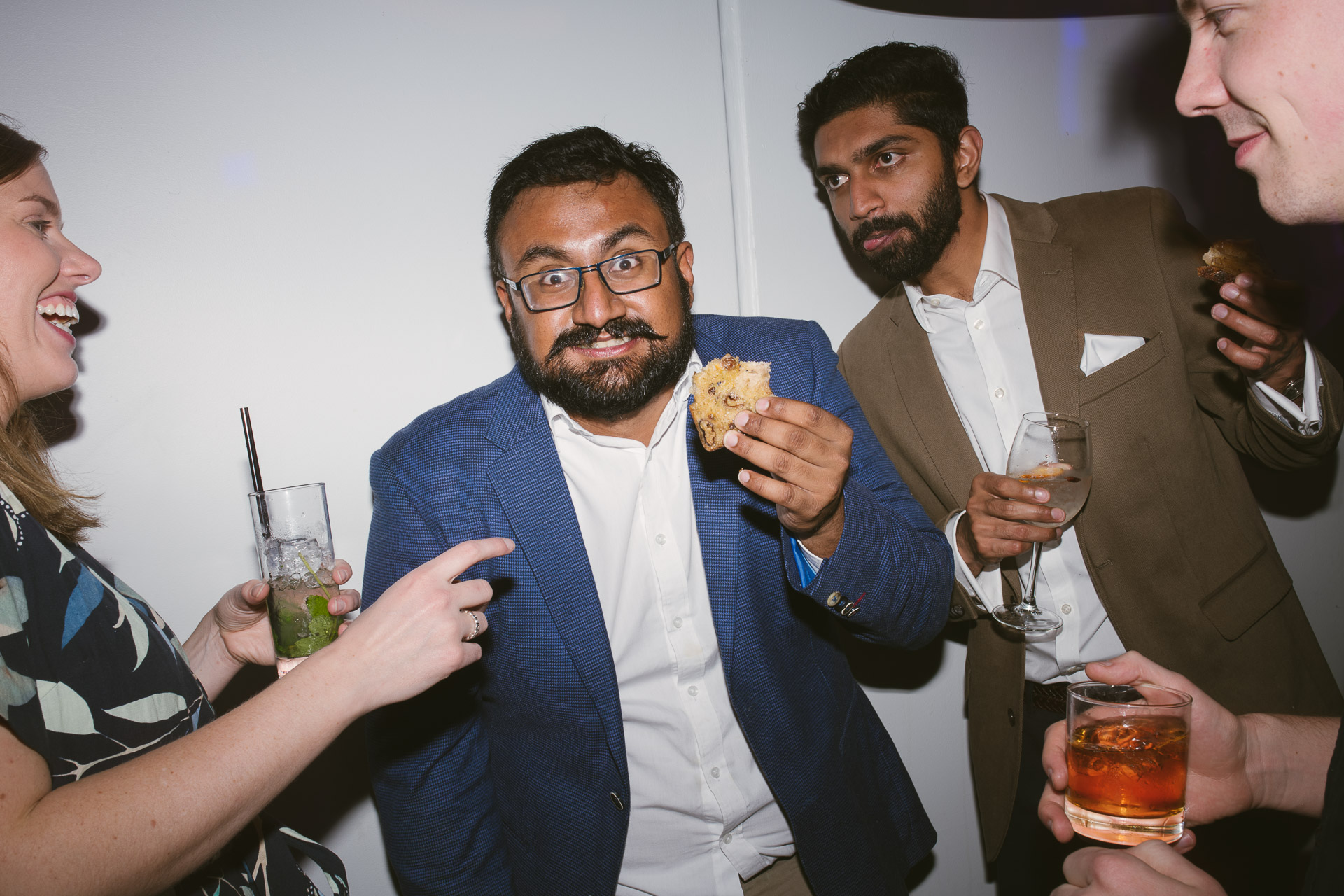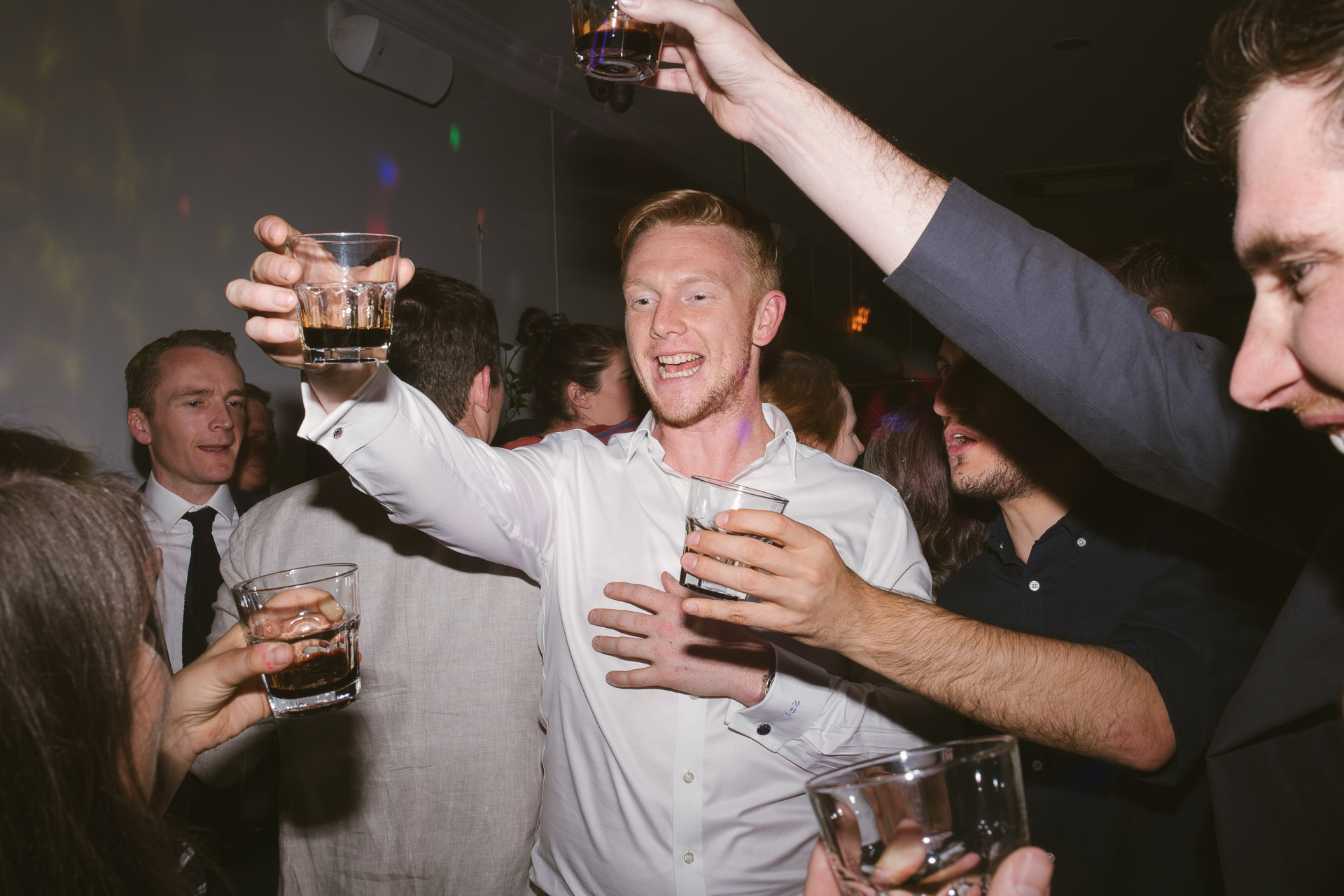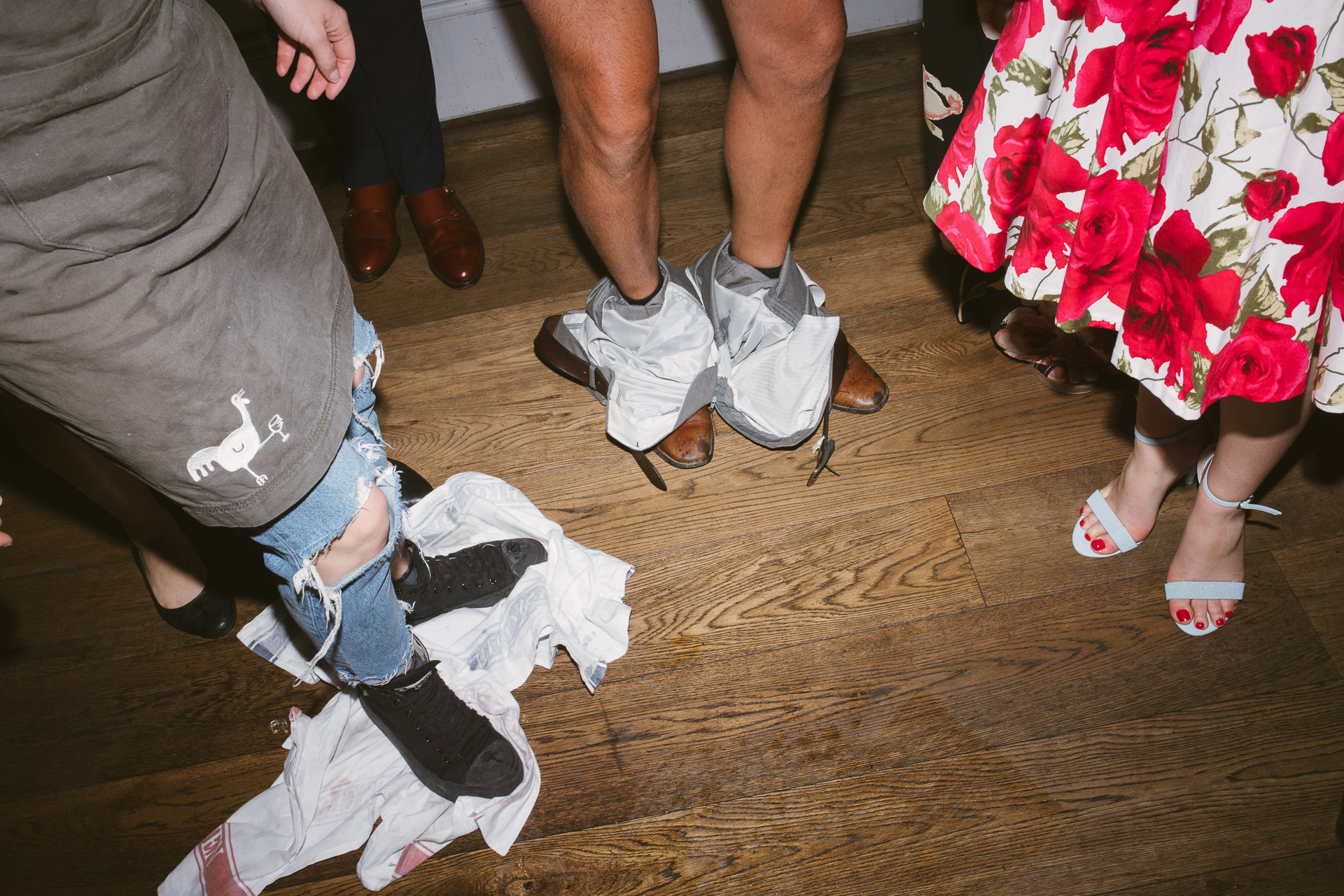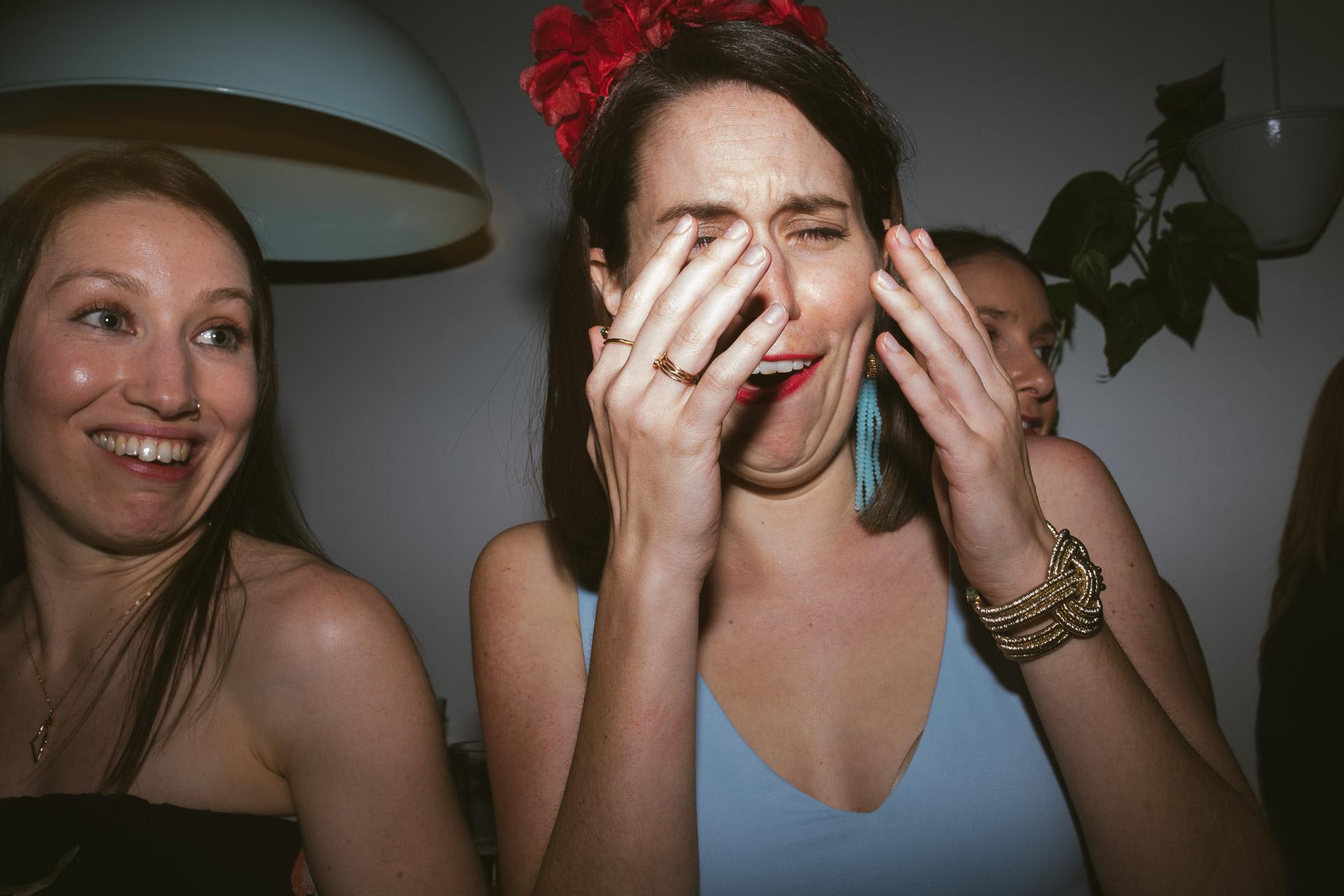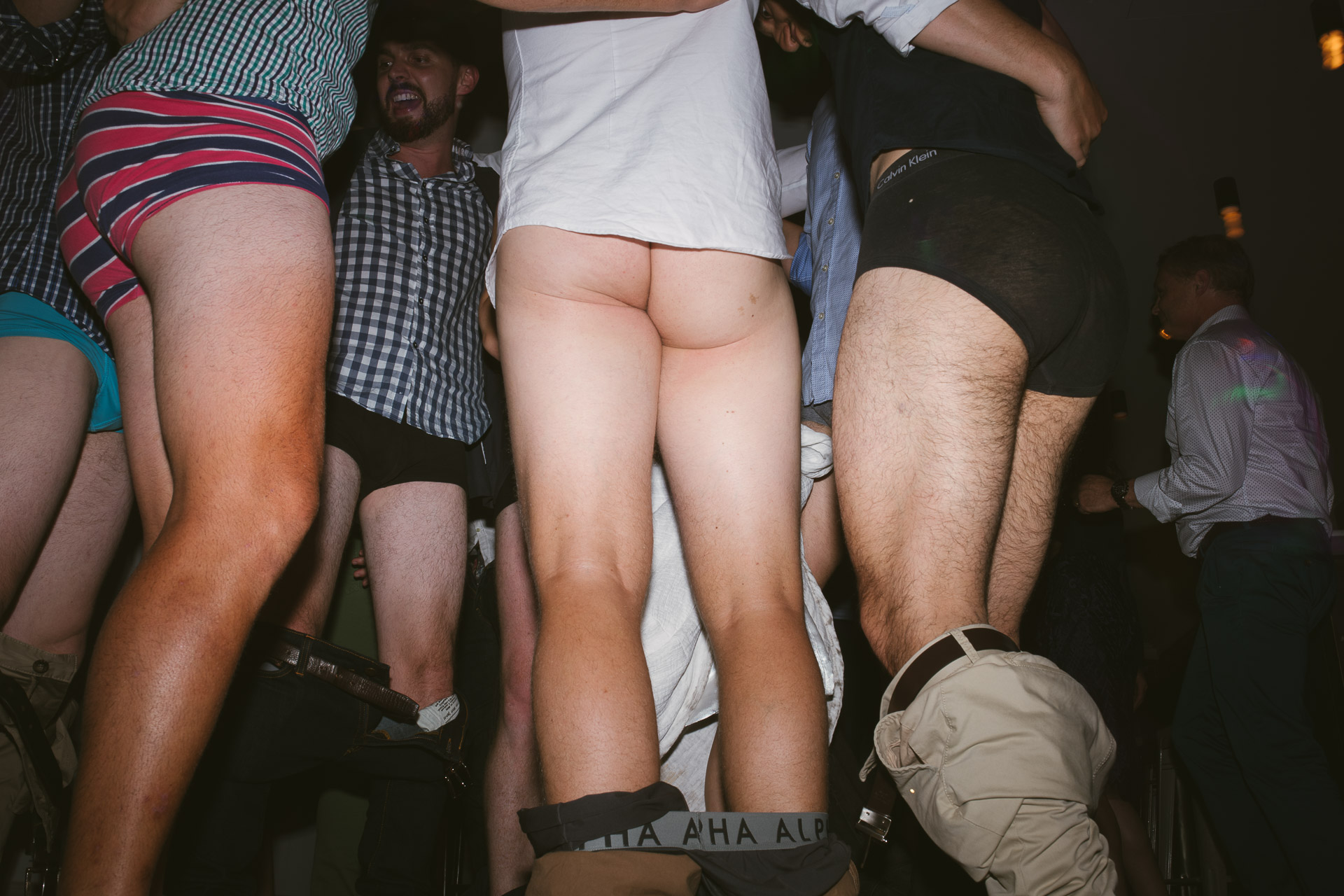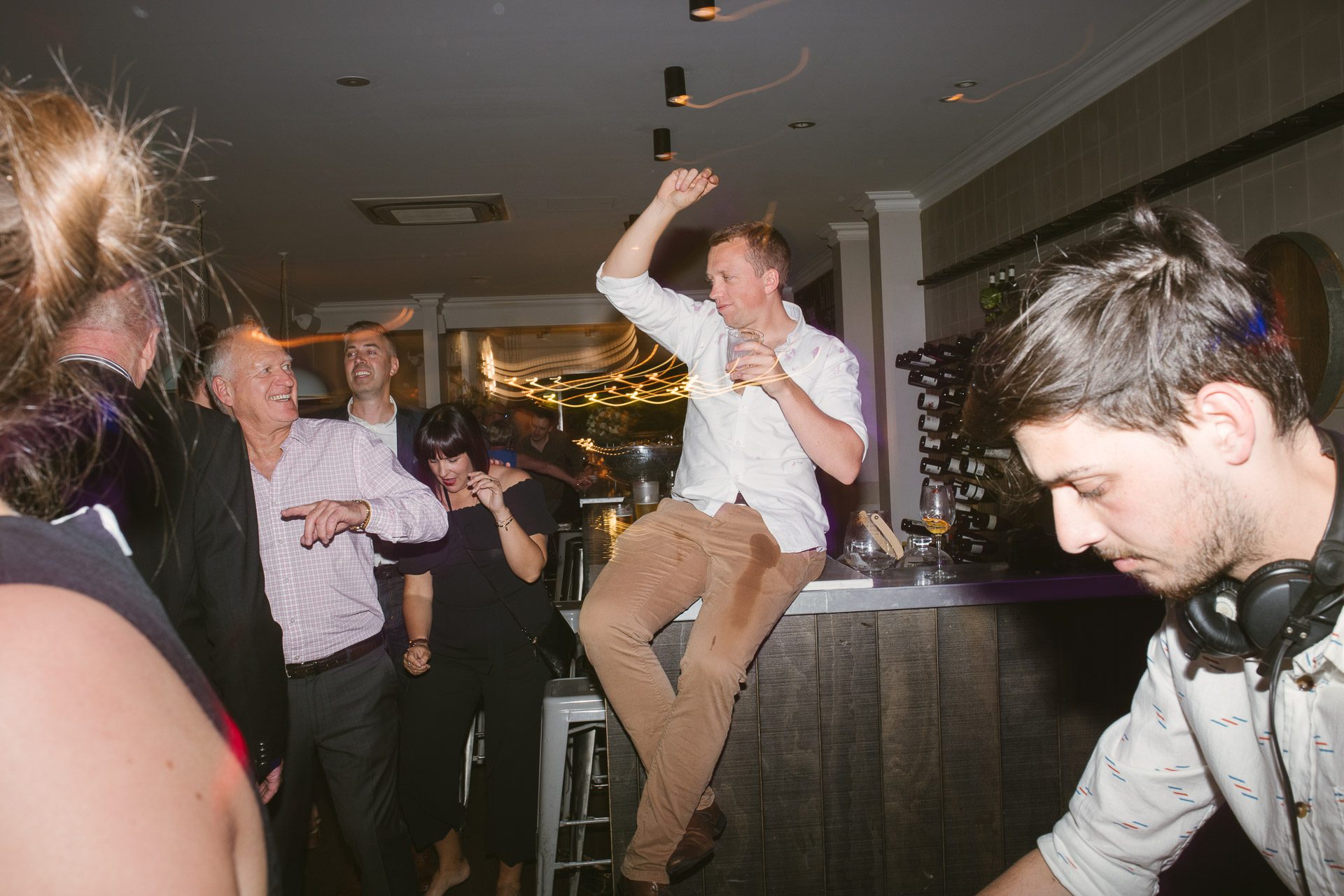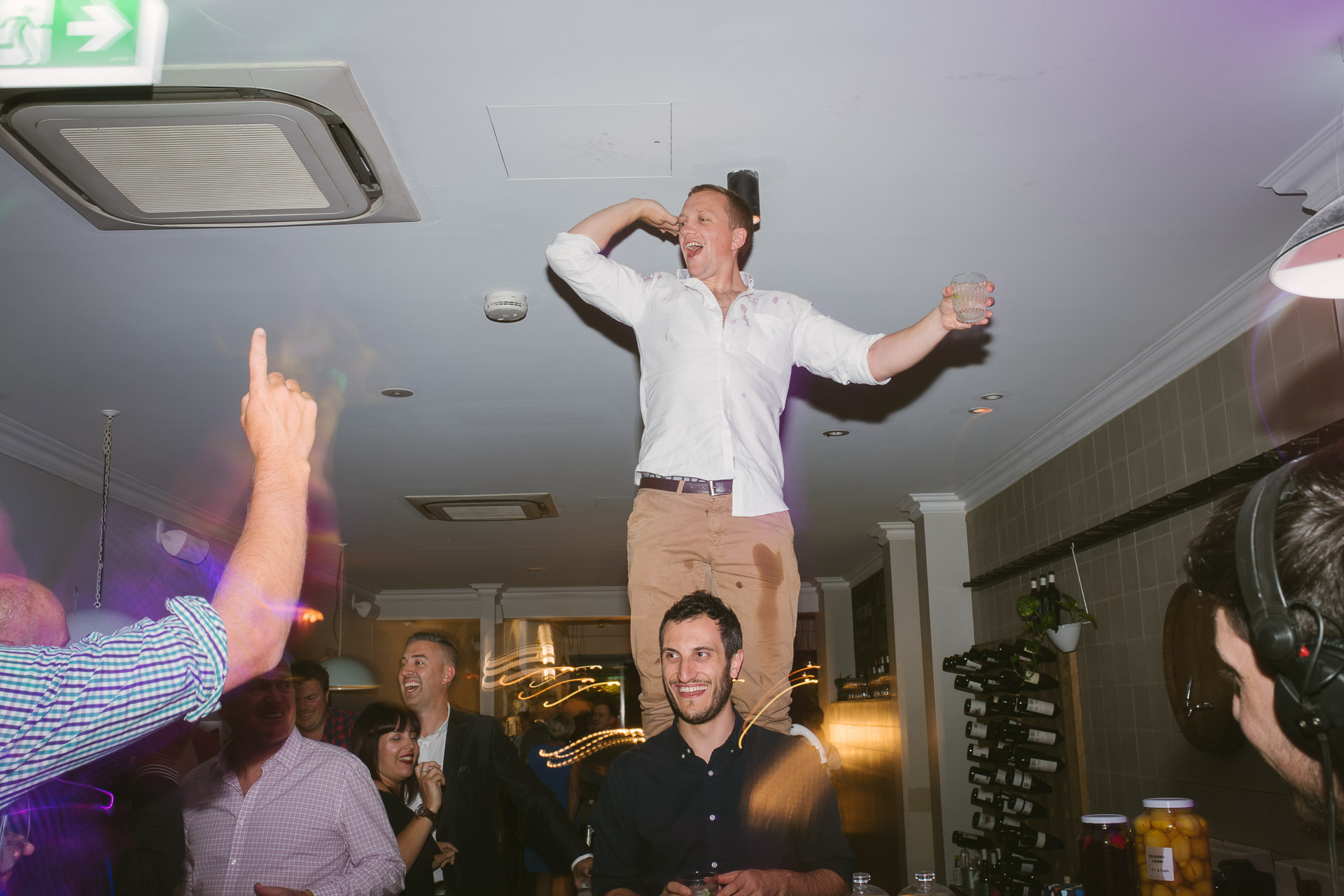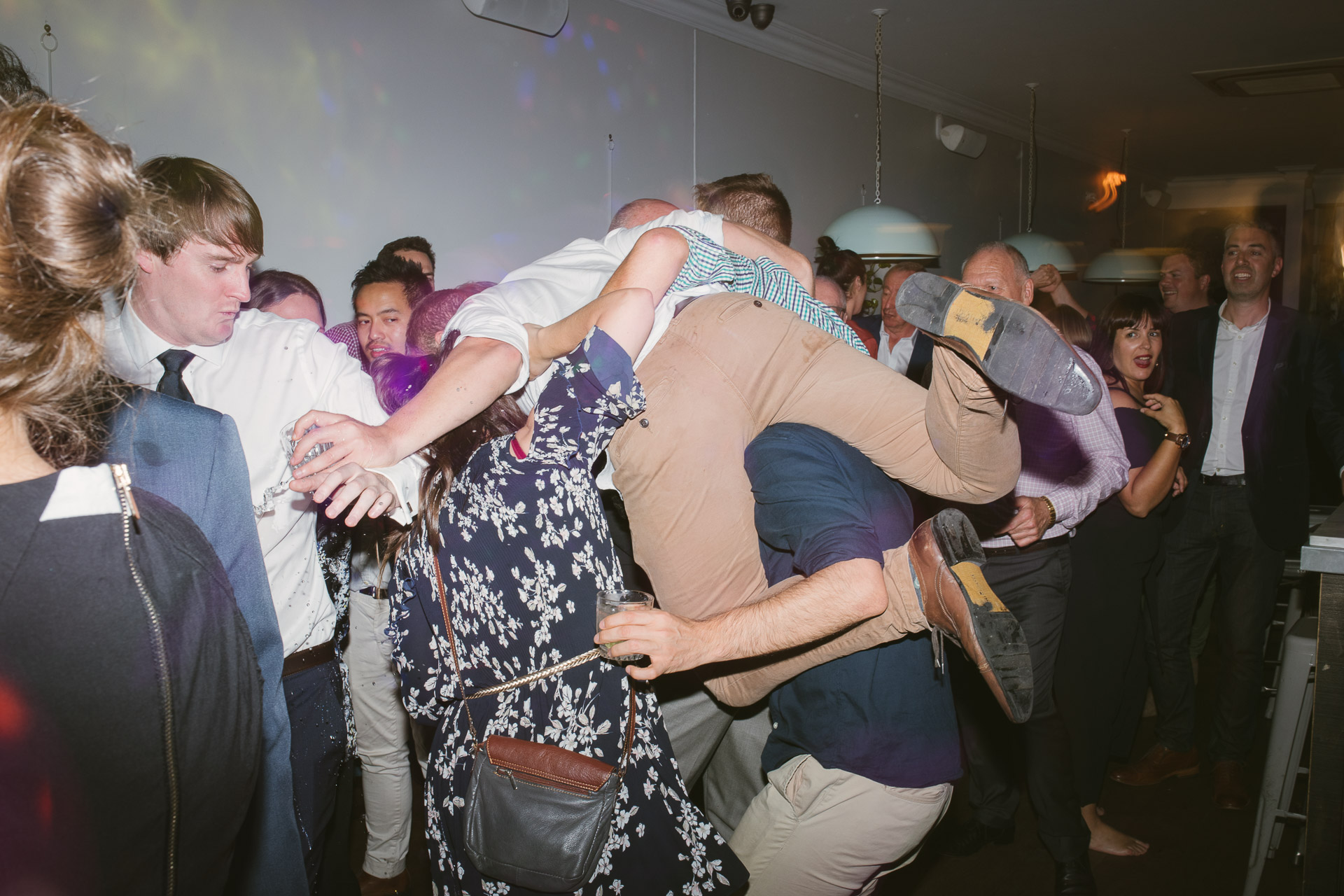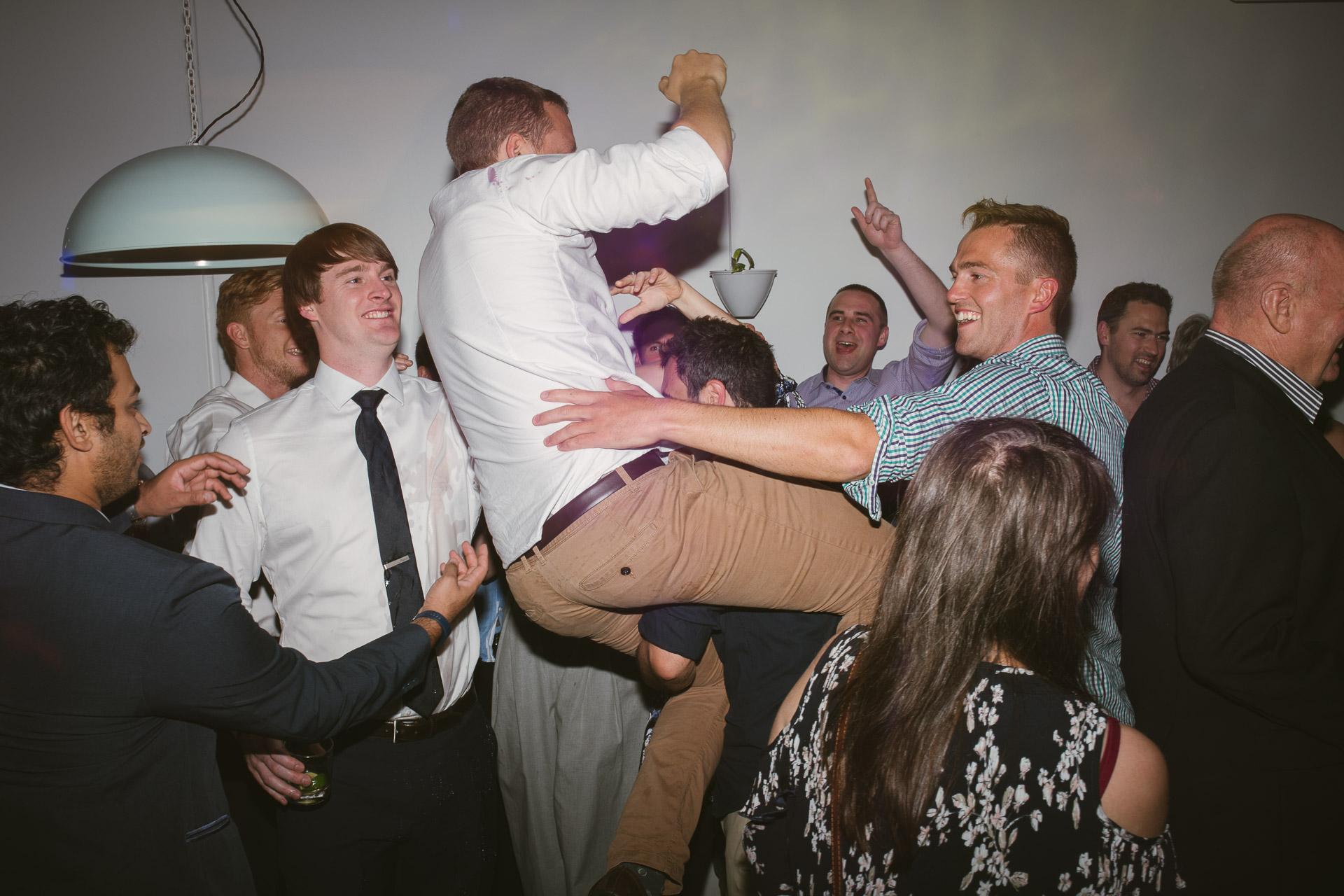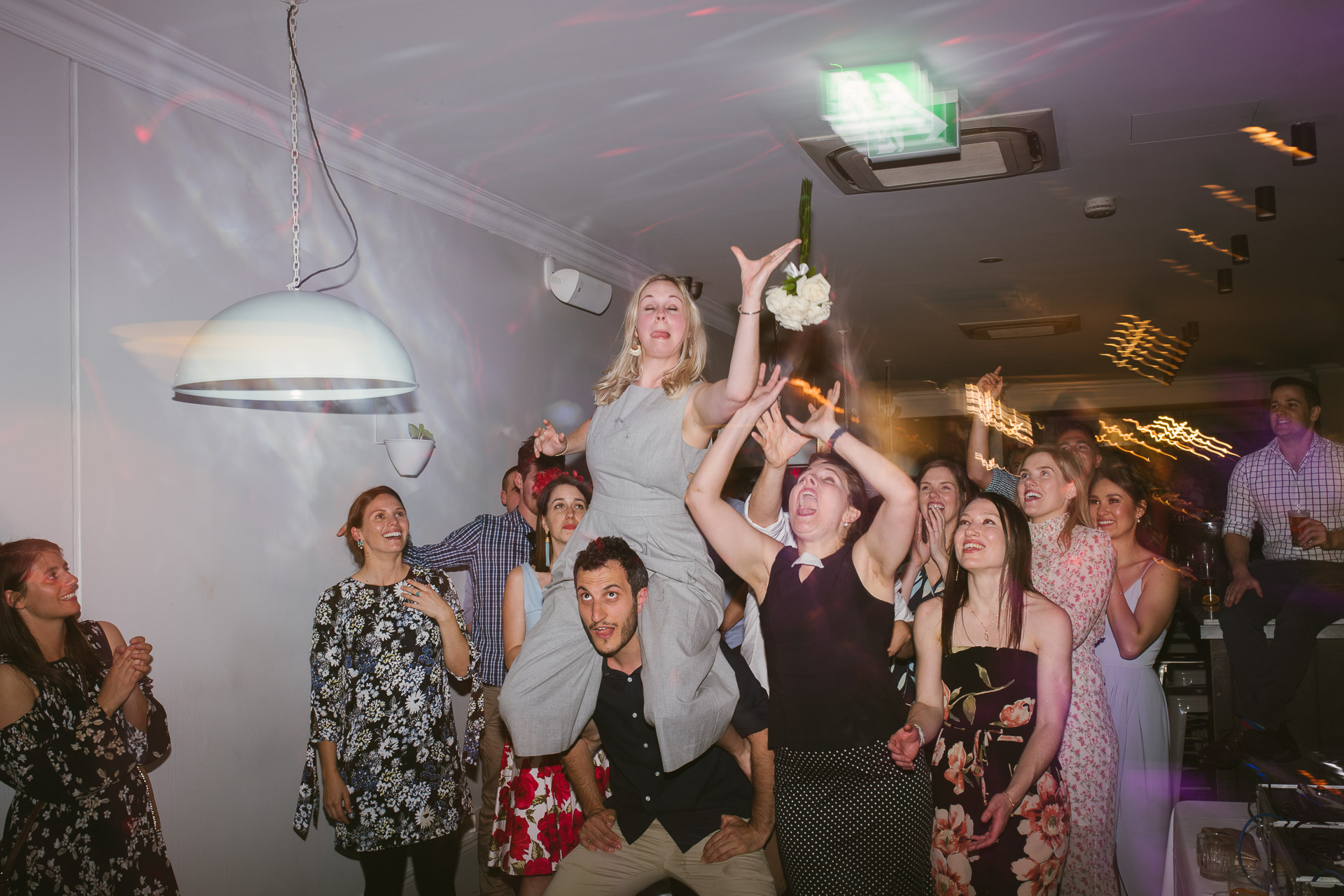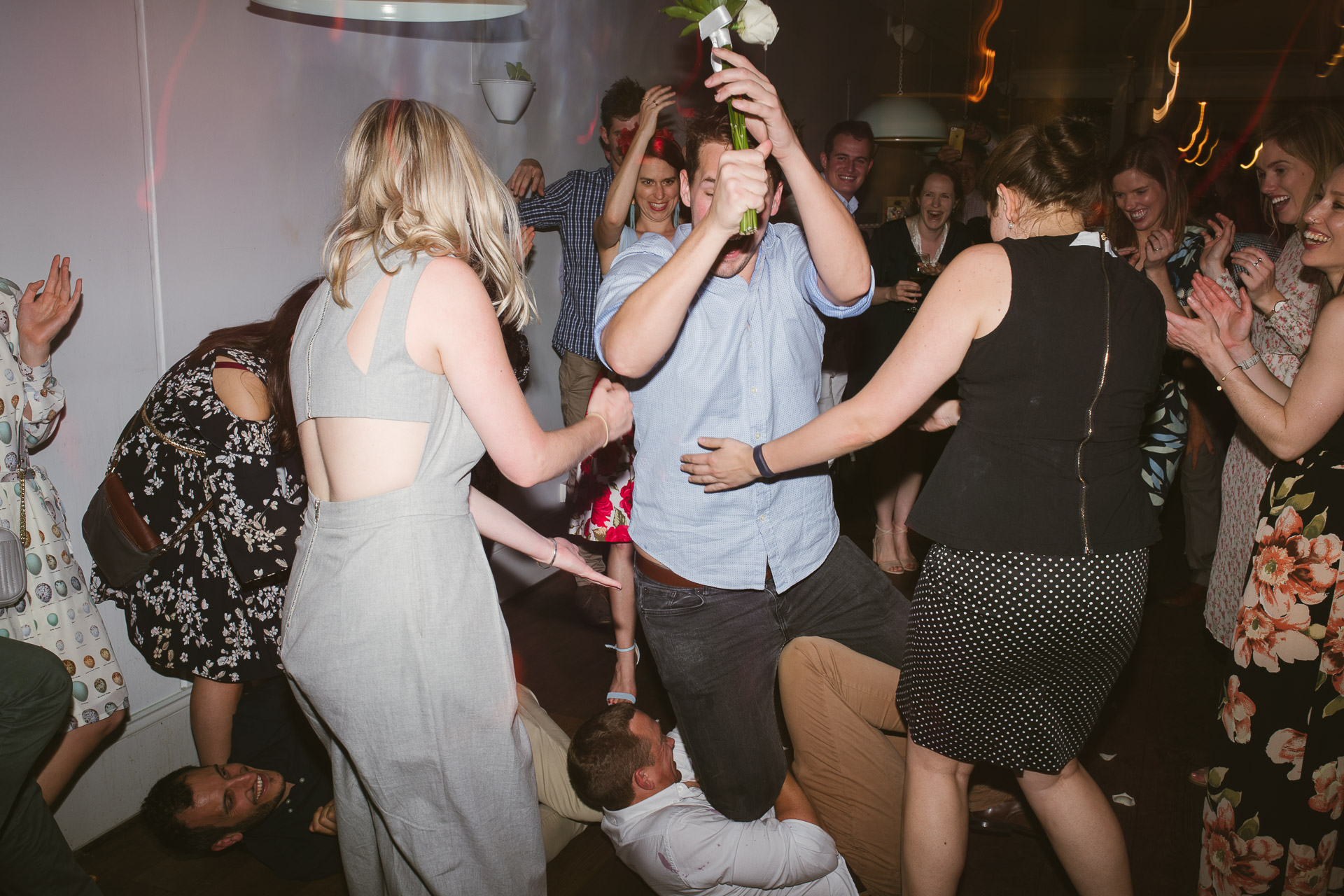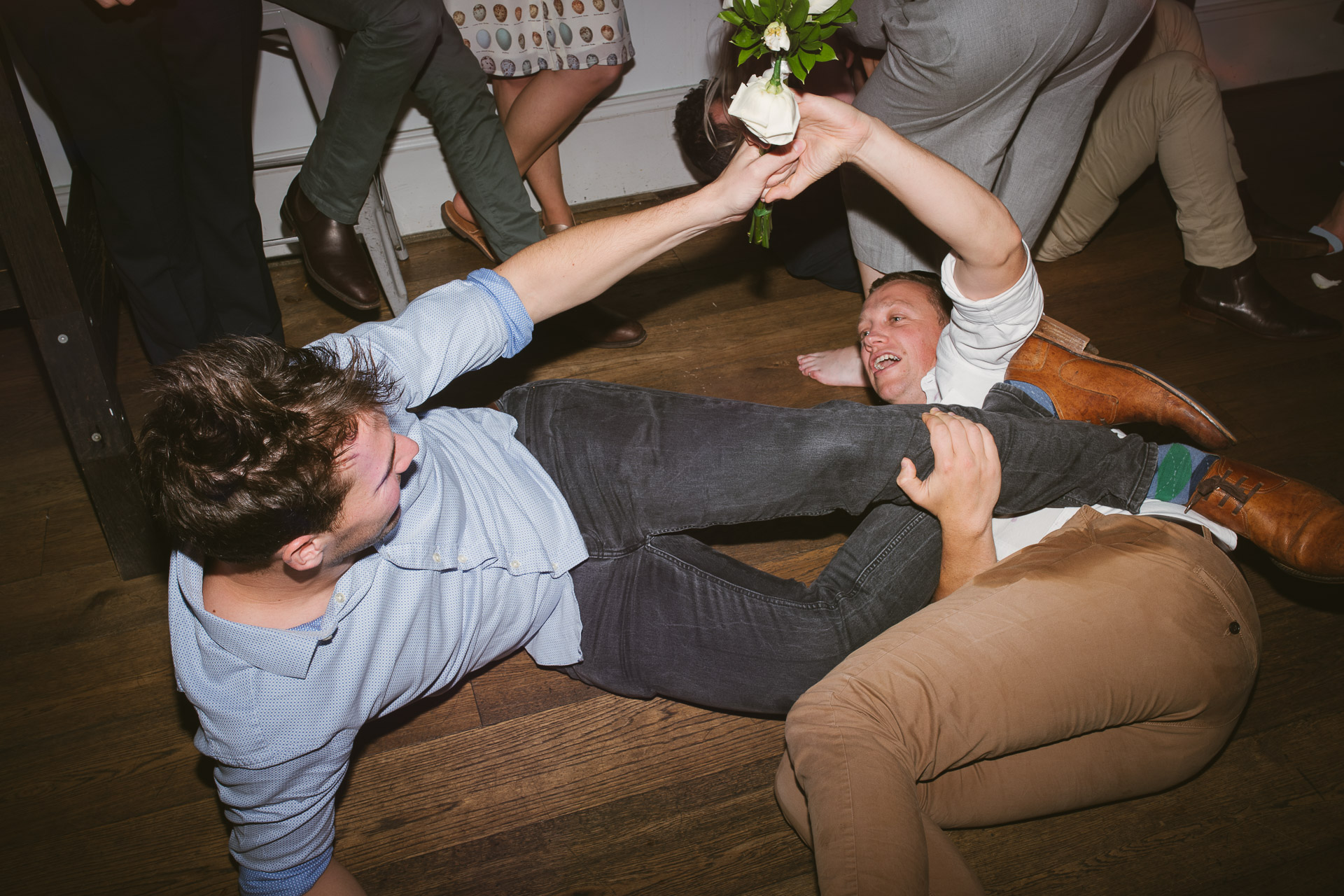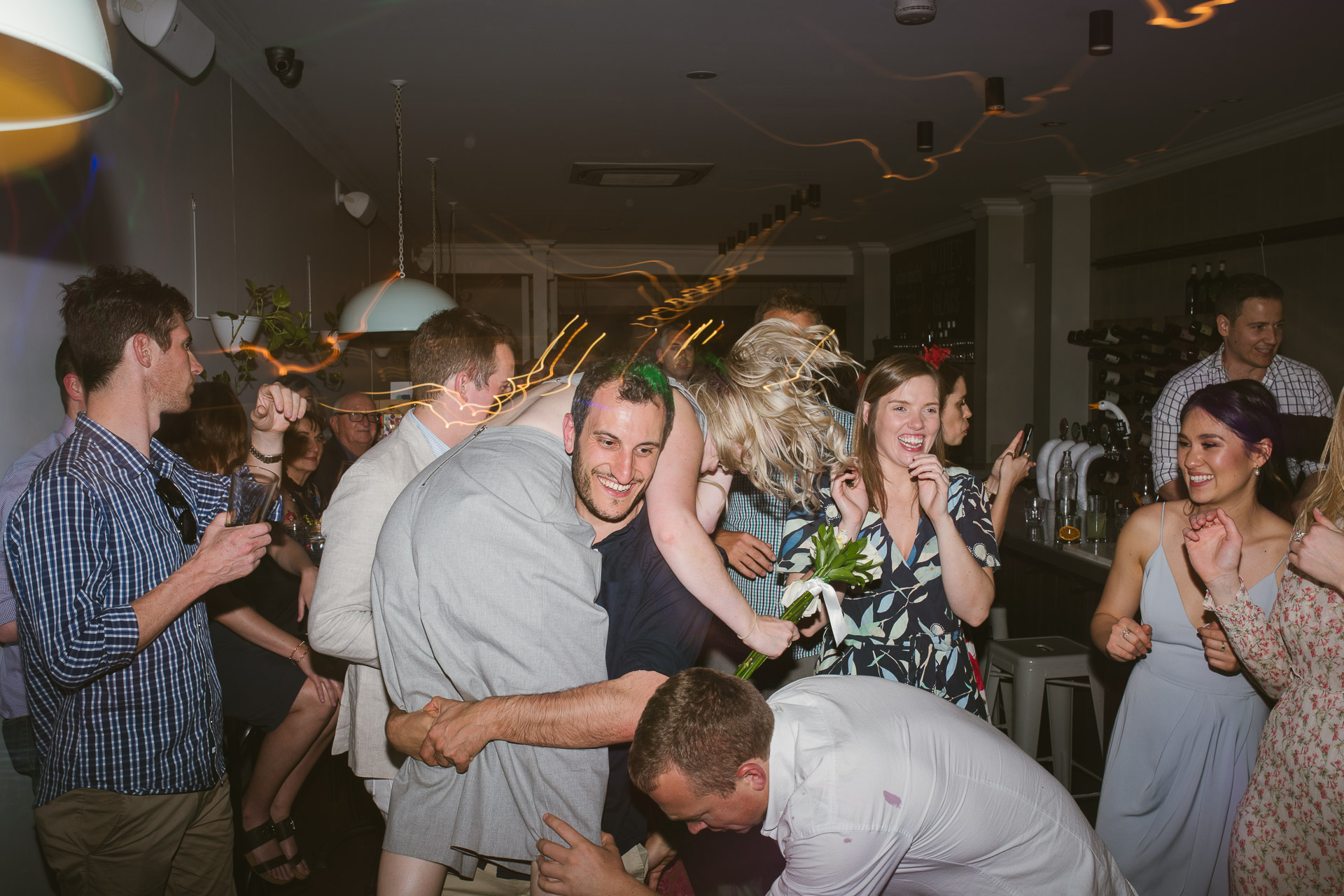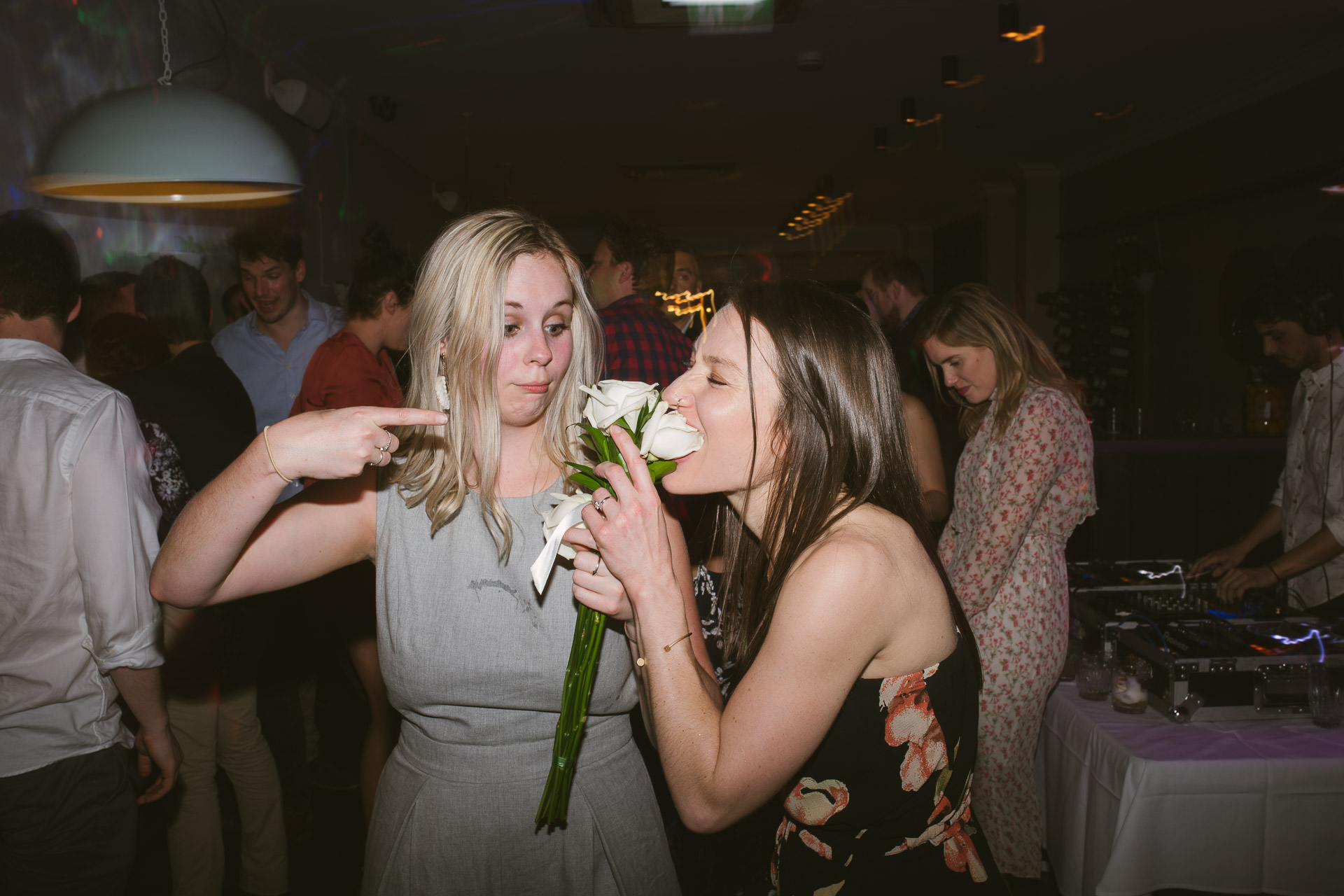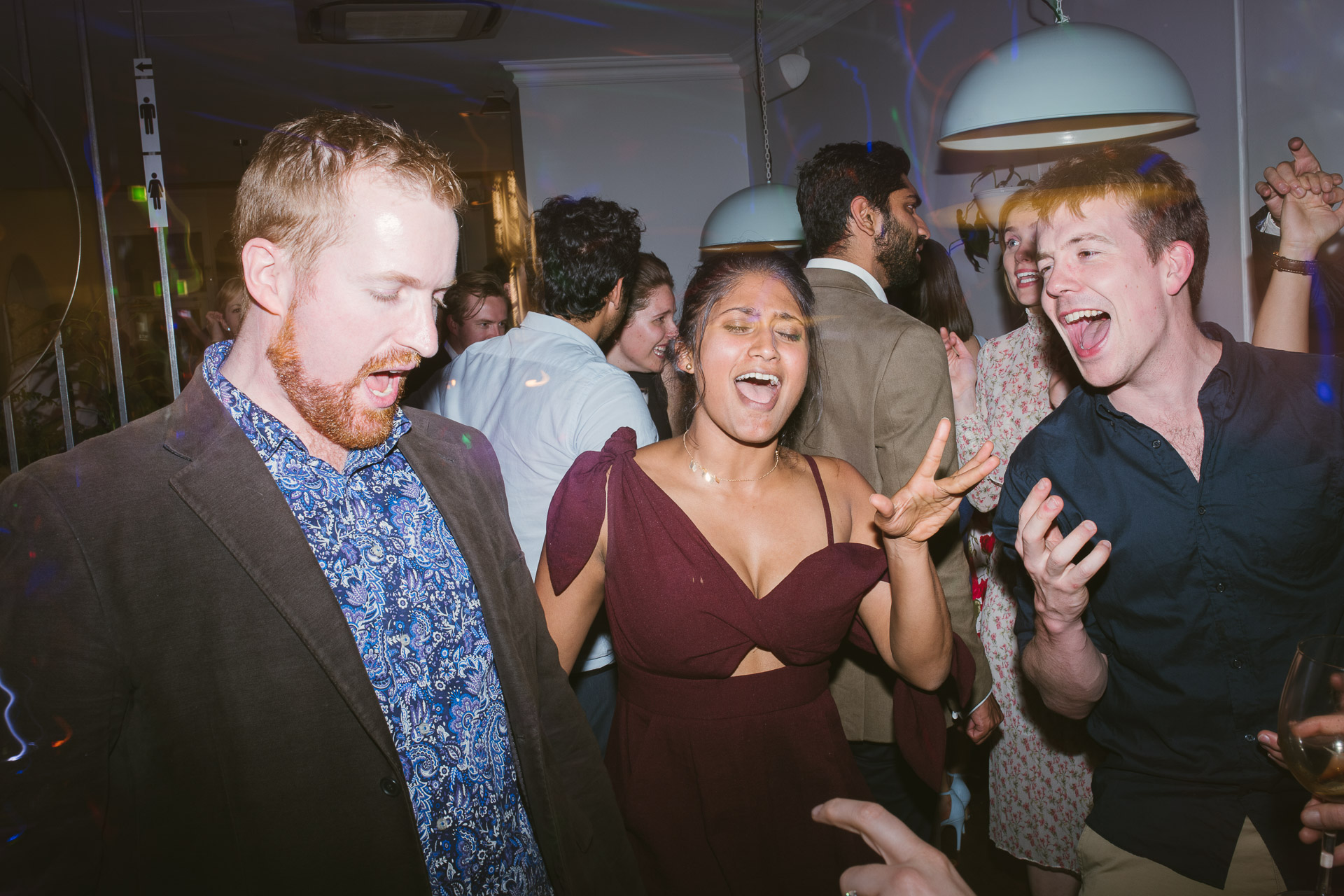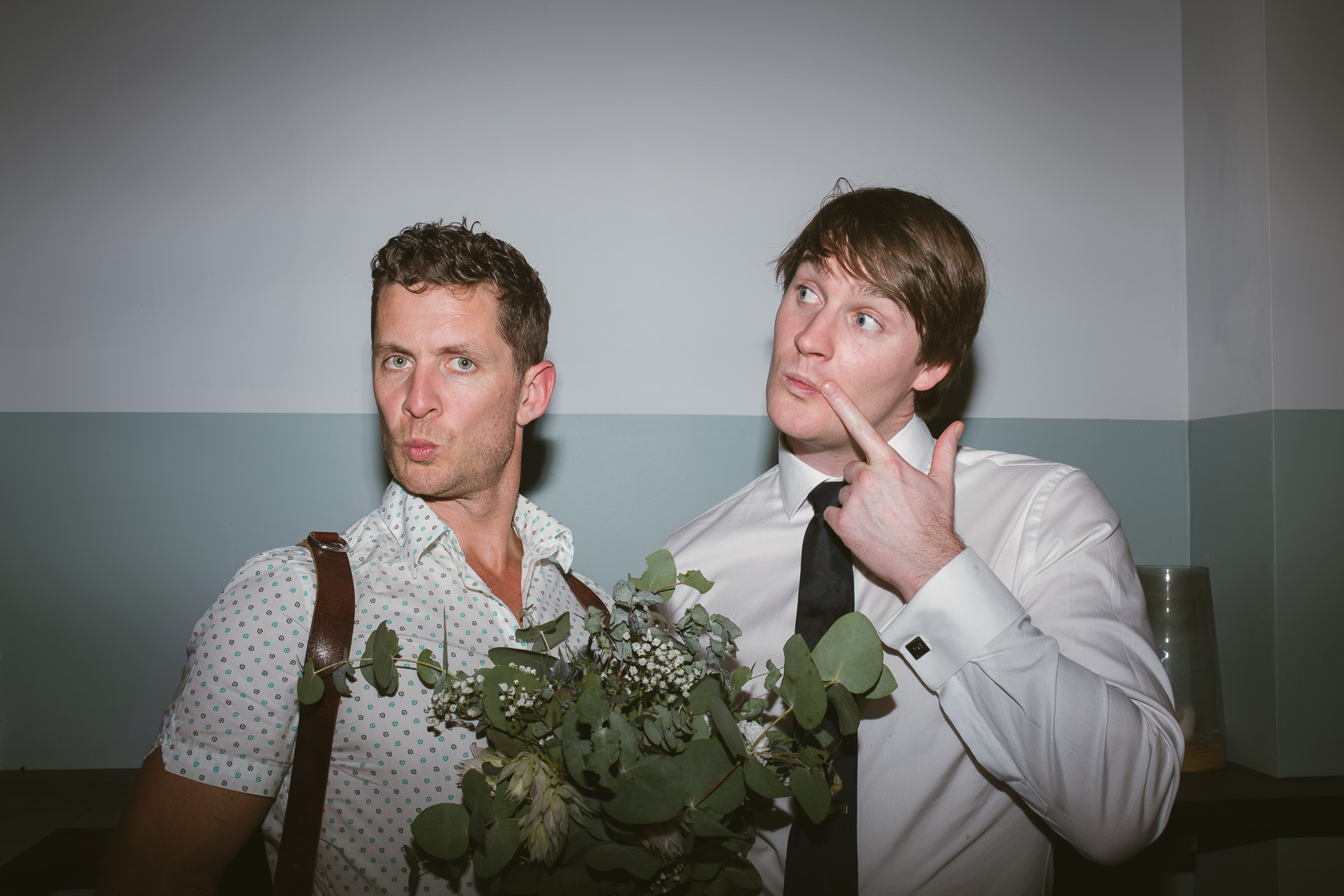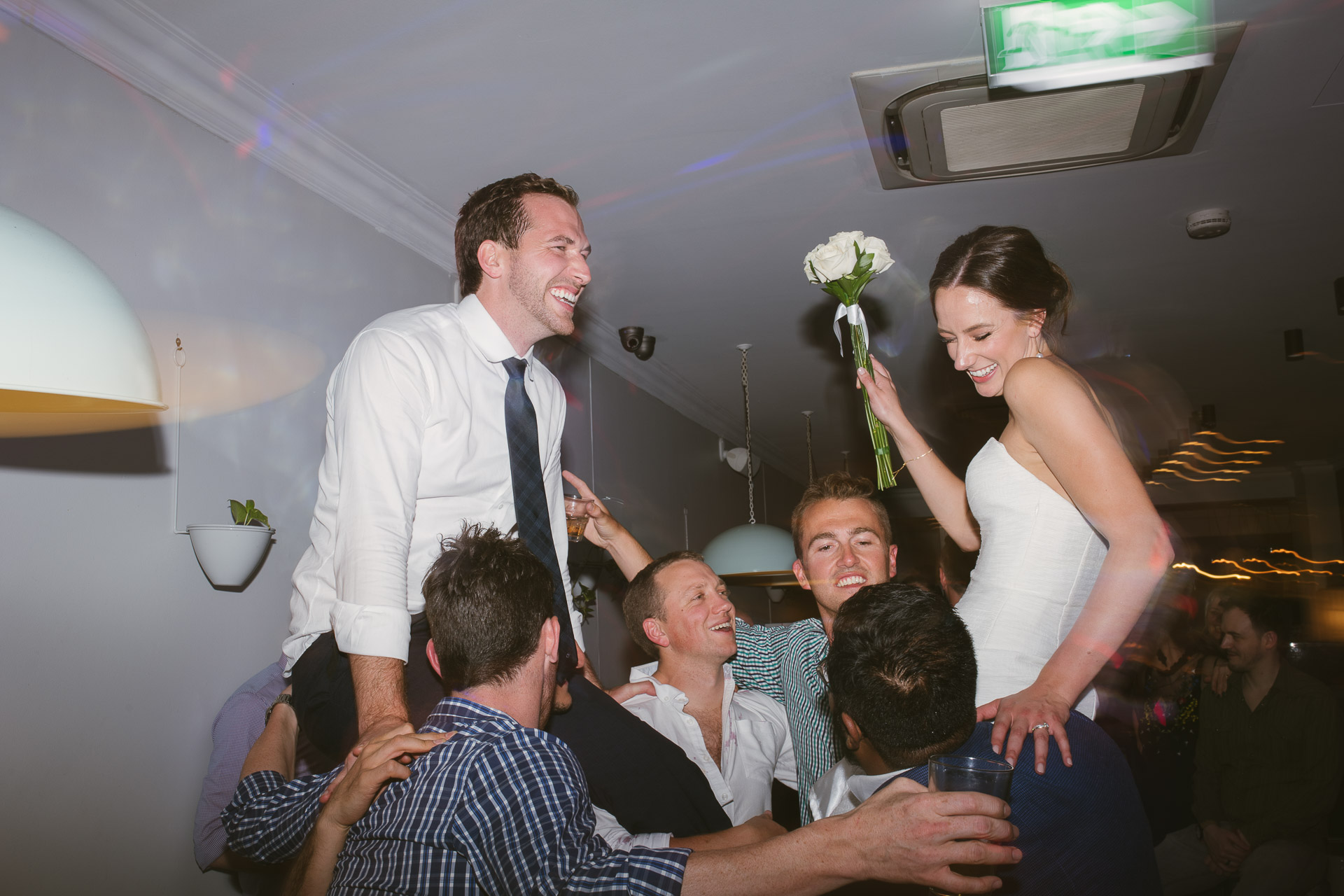 Celebrant – Kate Browne – www.blissfulweddingceremonies.com.au
Robyn May Flowers – www.robynmayflowers.com.au
Rings: Bell and Brunt – www.bellandbrunt.com.au
Dress: Alexis George – www.alexisgeorge.com.au
Shoes: Kurt Grieger – www.kurtgeiger.com
Earrings: Kailis – www.kailisjewellery.com.au
Bracelet: Swarovski – www.swarovski.com
Bridesmaid dress: Shona Joy – www.shonajoy.com.au
Suits: Indochino – www.indochino.com
Shoes: Florsheim – www.florsheim.com.au
Ties: Calvin Klein – www.calvinklein.com
Pocket squares:TM Lewin – www.tmlewin.com.au
Socks: Happy Socks – www.happysocks.com
Hair: MJ by Mat Johnson – www.mjhair.com.au
Makeup: Krista Jade – https://www.facebook.com/kristajademakeupartist
Venue  & Catering: Stone's Throw – www.stones-throw.com.au
DJ: JP light & sounds – www.jplightandsound.com.au