Kaitlin and Brock's decided the most perfect place to celebrate their wedding was on Kaitlin's Family Farm, 4 hours South East of Adelaide, in the sleepy little town of Rendelsham, along the Limestone Coast of South Australia. With less than 100 people living in the town, I got the feeling that most of them were at the wedding, which made it even more awesome.
Set on a hill alongside the family home and offering a backdrop of the farm and cattle, it really was a spectacular location for their wedding.
Driving down the day before, Charlie and I couldn't resist the temptation to stop on various occasions to photograph the surrounding landscape. A drive that should really have only taken 4 hours soon became 7 hours. Thankfully an ice cold beer greeted us upon arrival to meet and chat tactics and scout locations for the following day. To follow are a tiny slice of their day and I hope it gives a good little snapshot into the awesome connection they and their families share.
Big thanks to Charlie from Likewise Films for coming along to second shoot with me.
For a sweet little bit of background music press play below
[player id=34006]
Amos Less – 'Flower'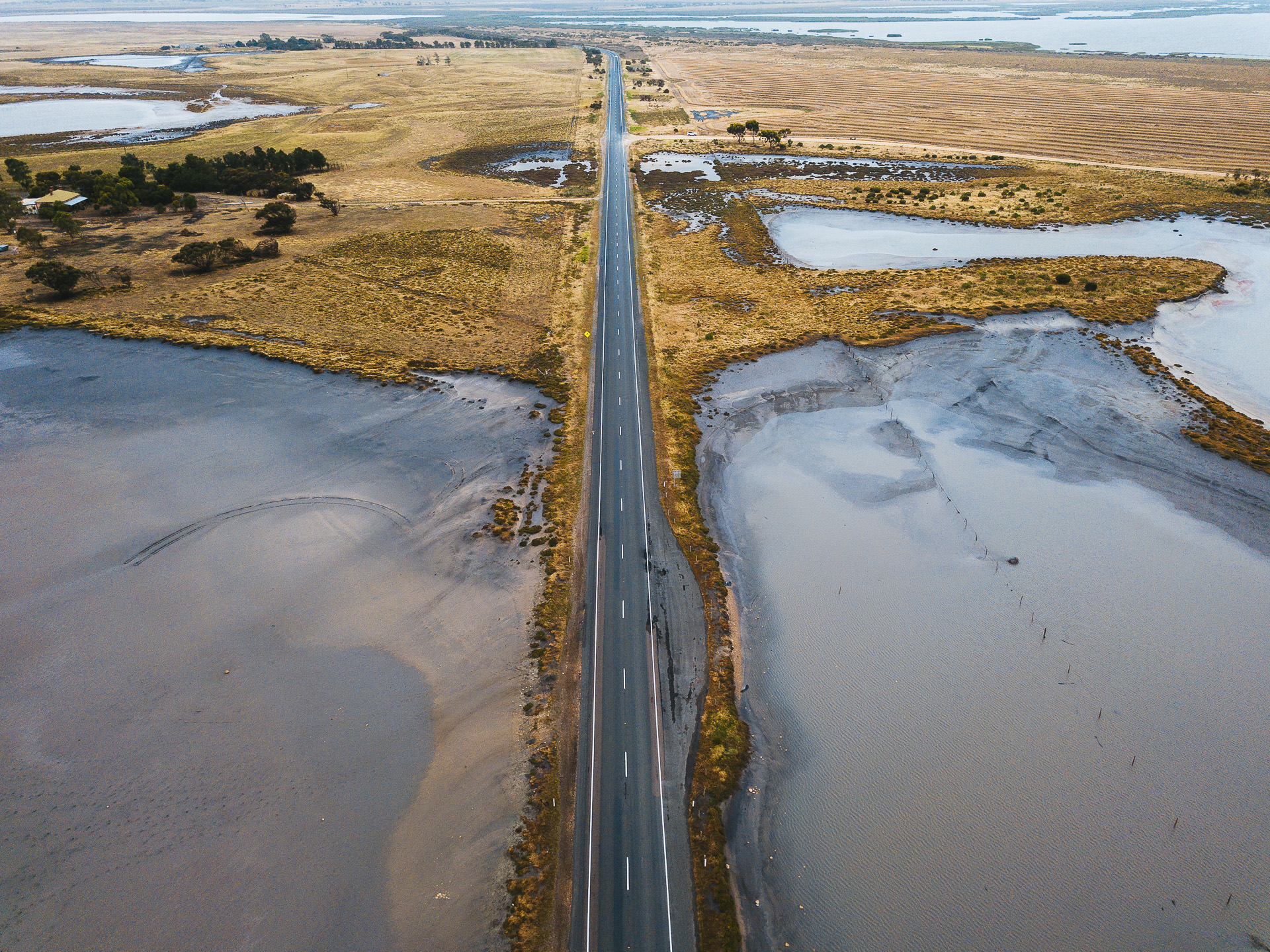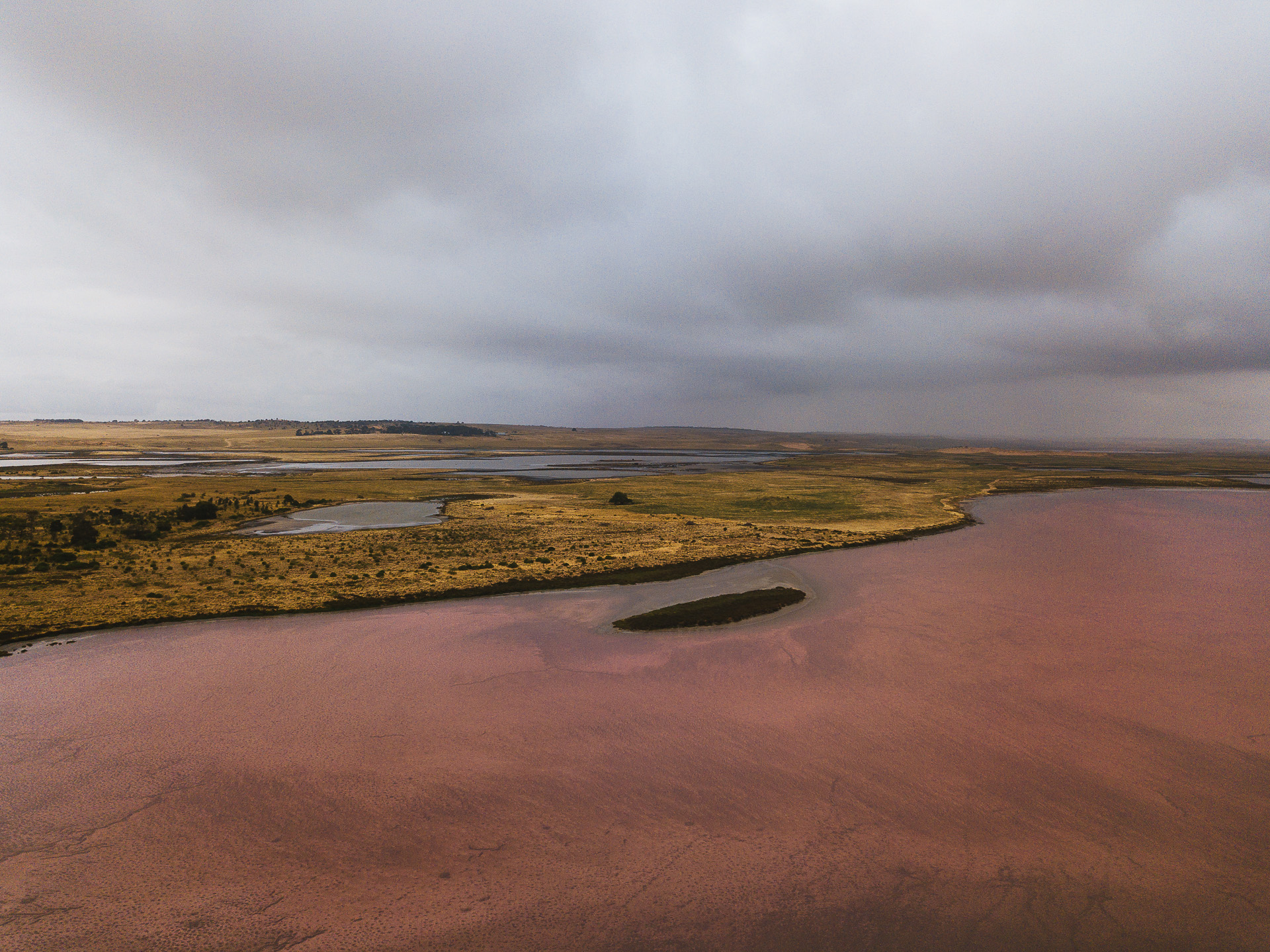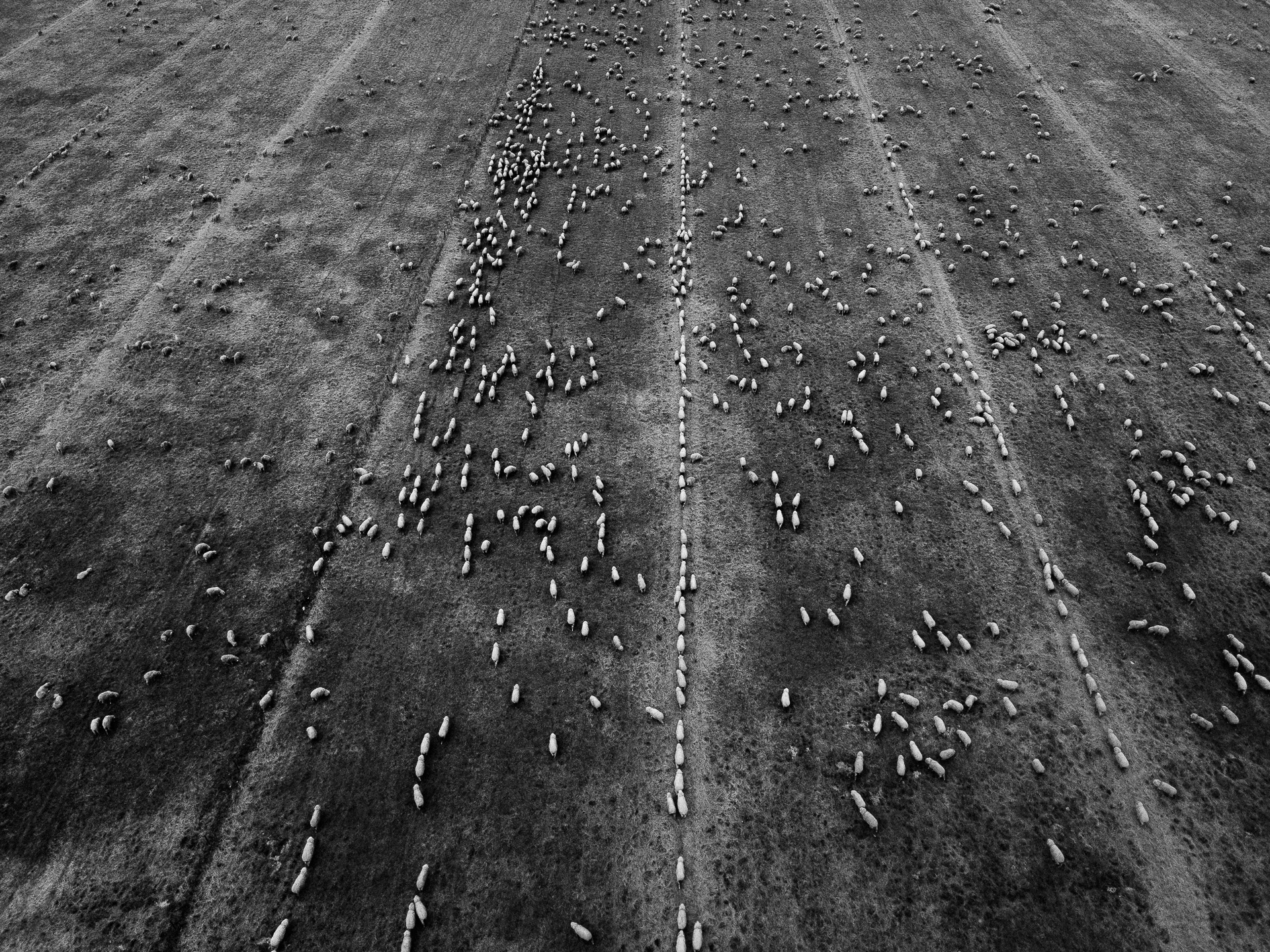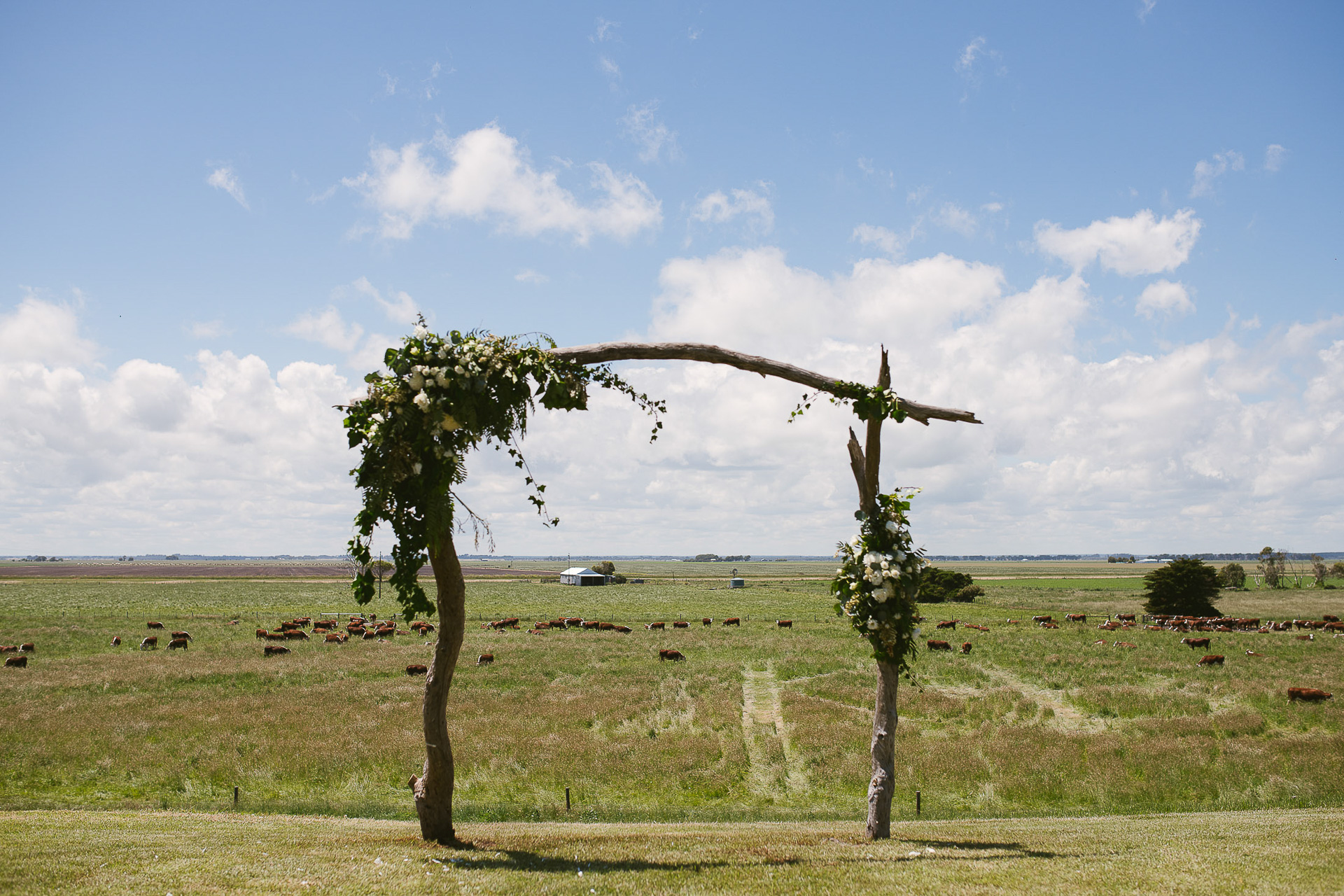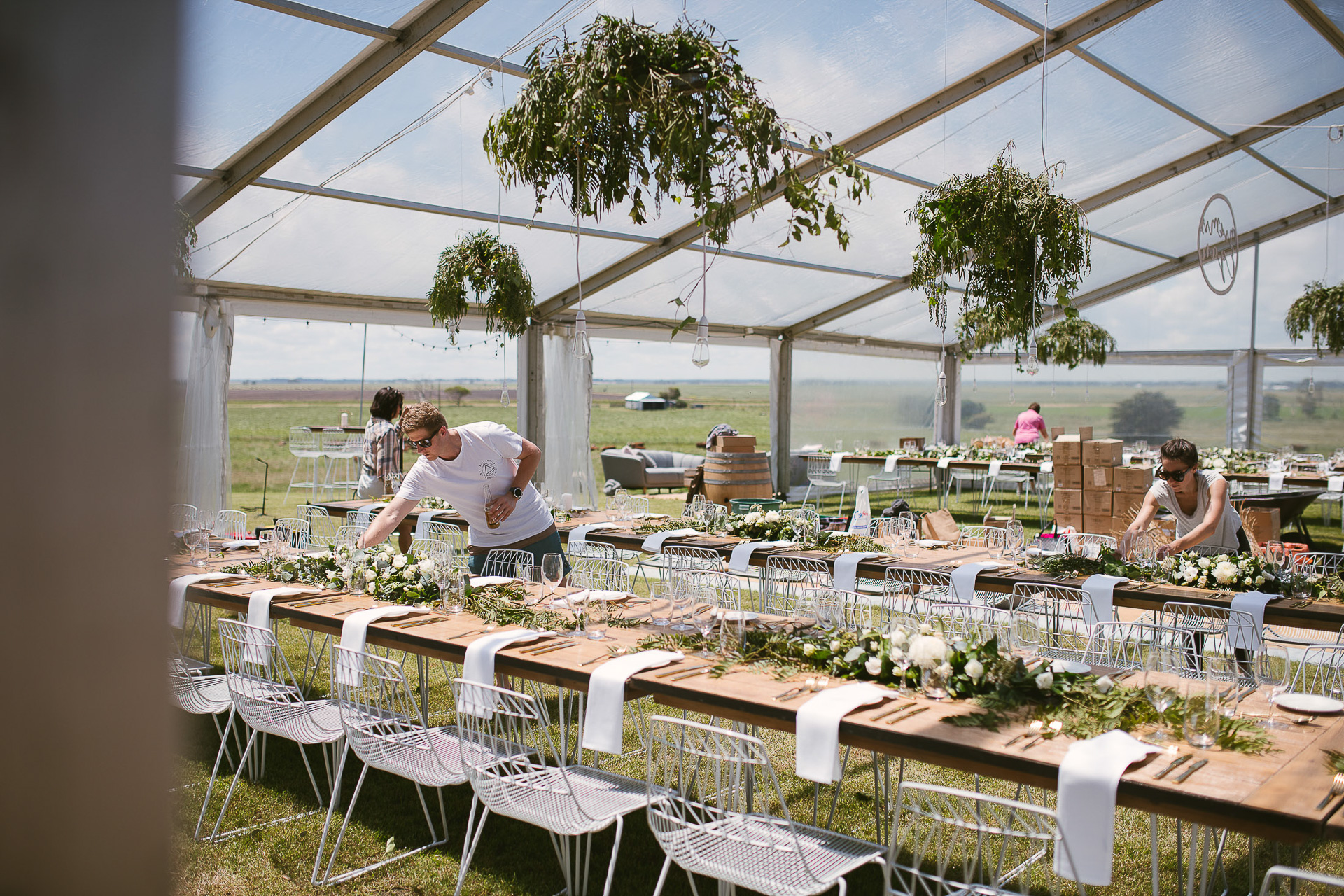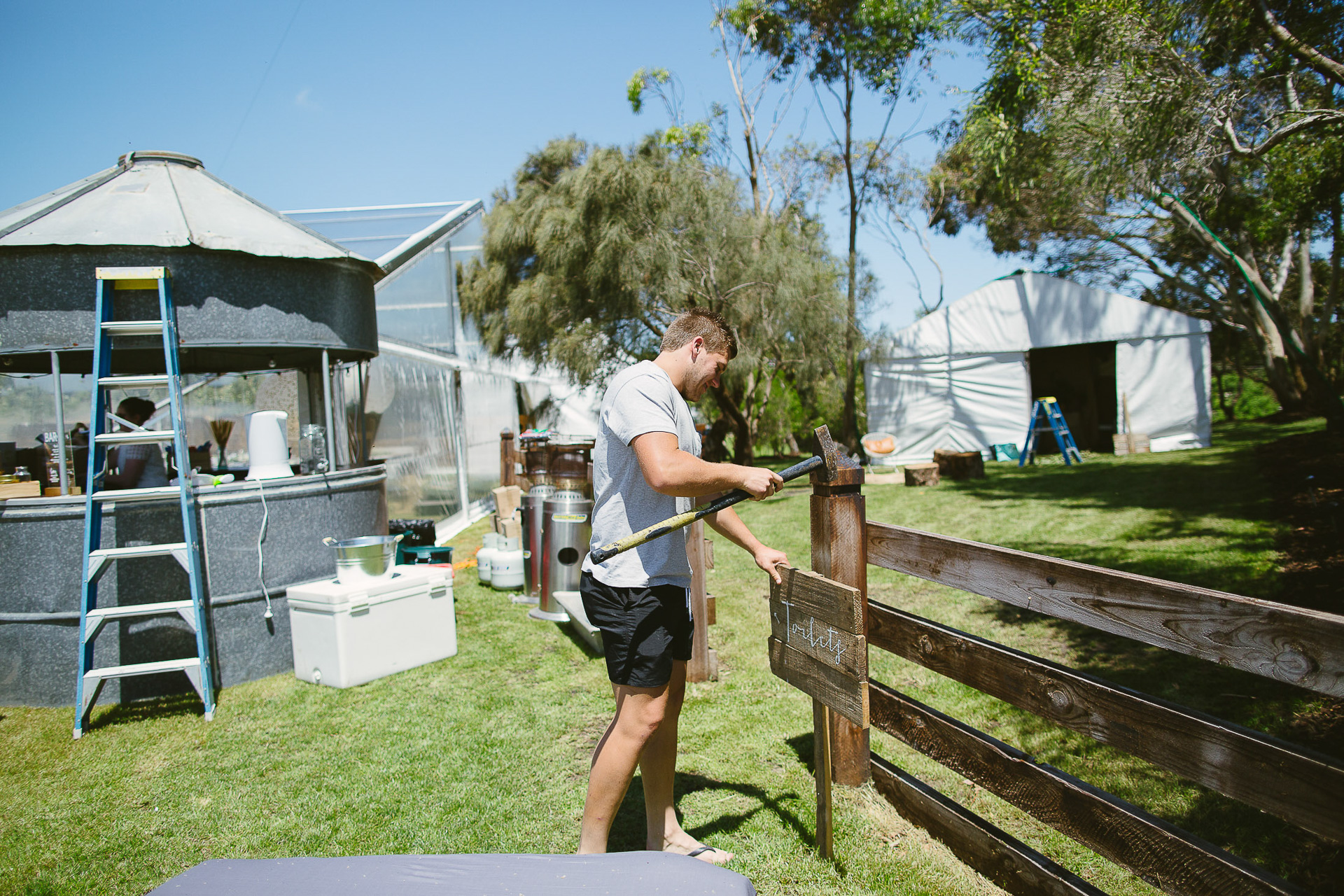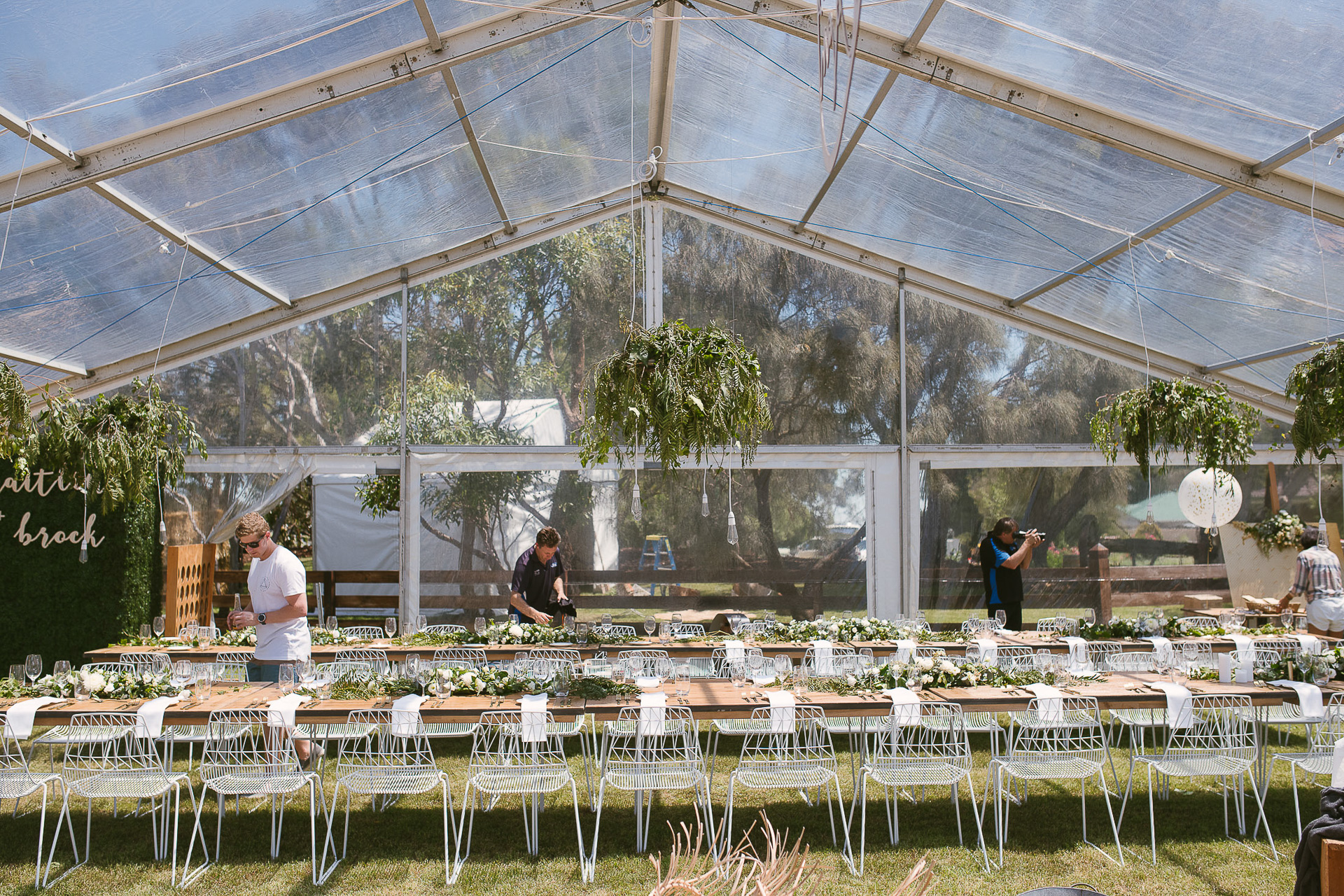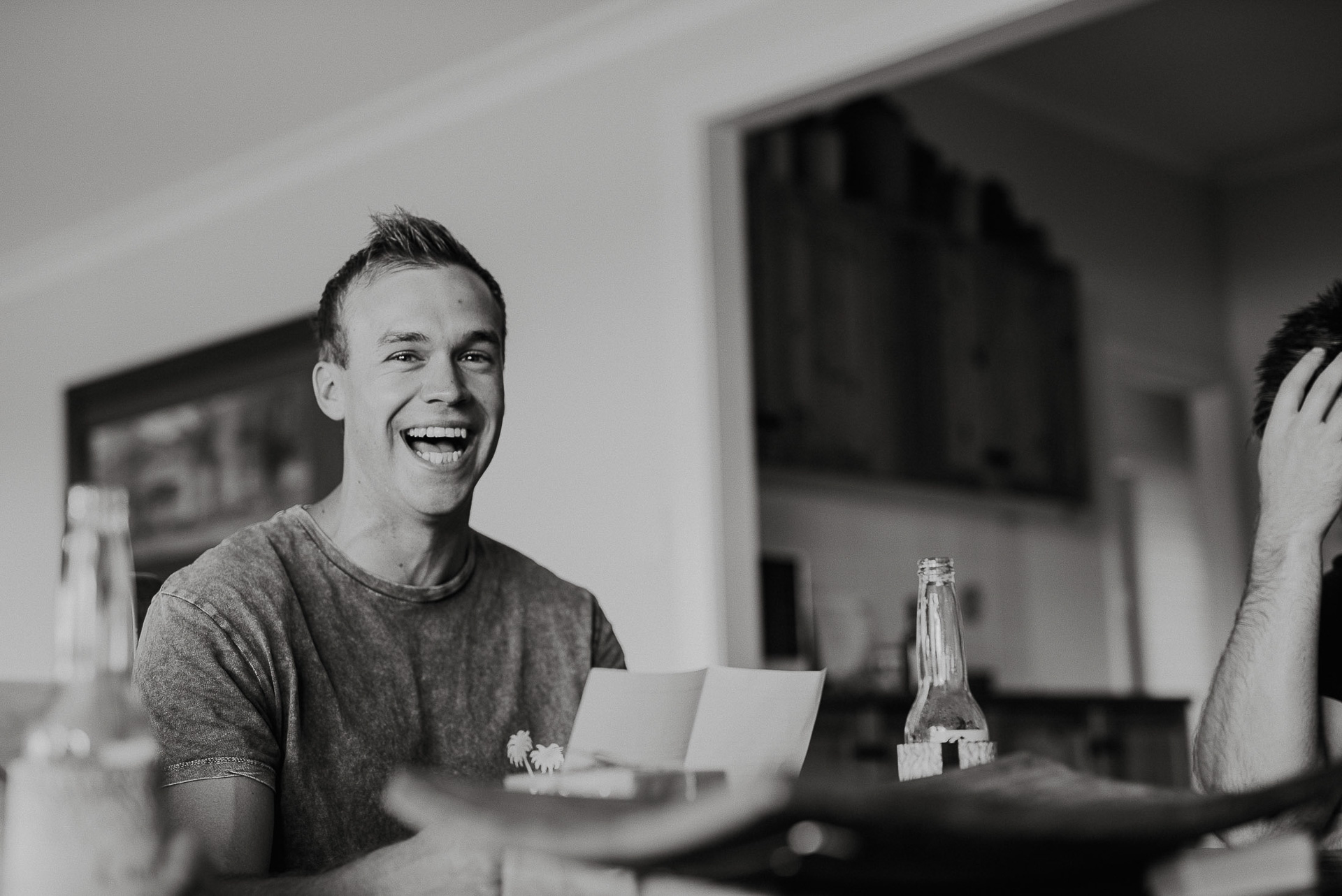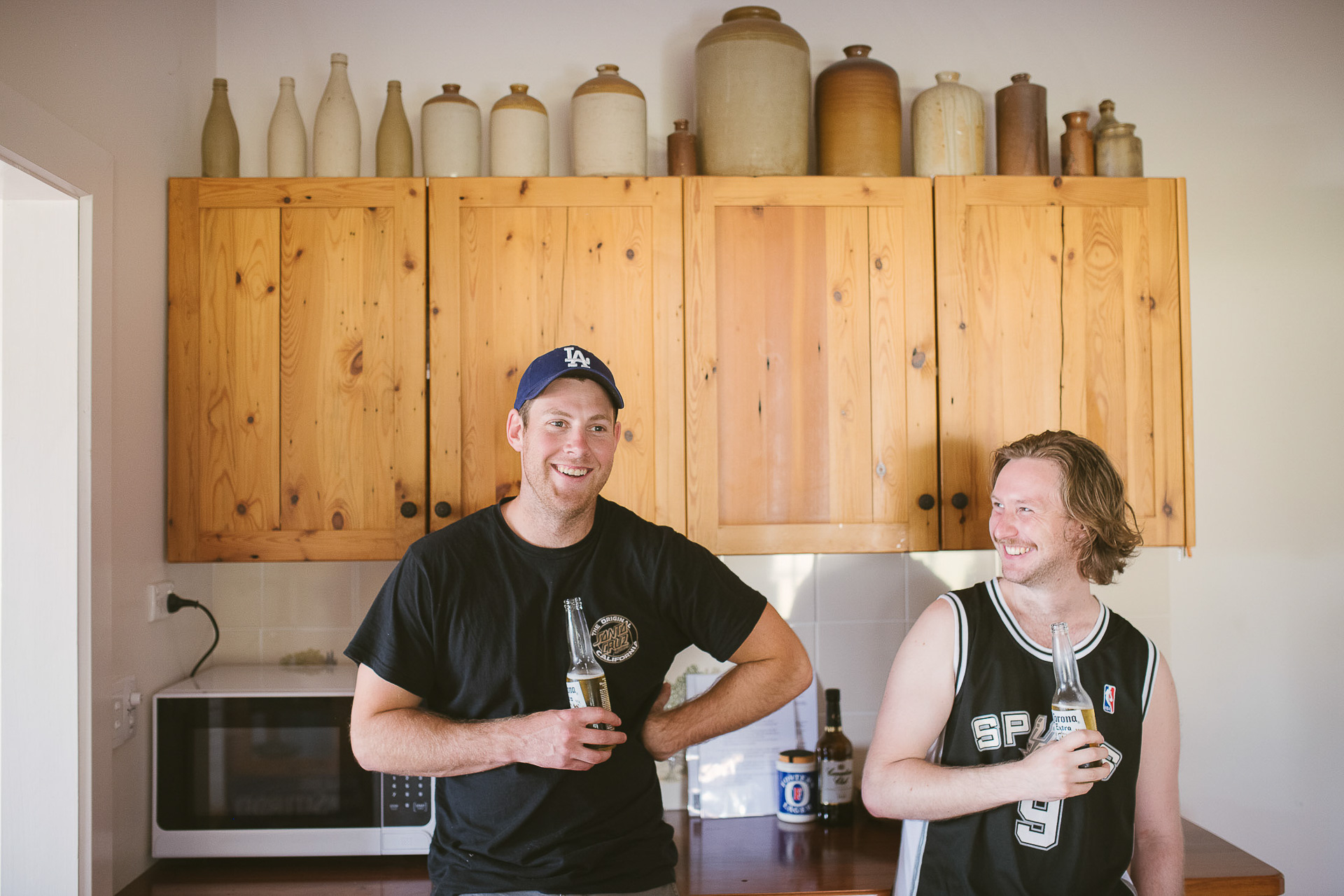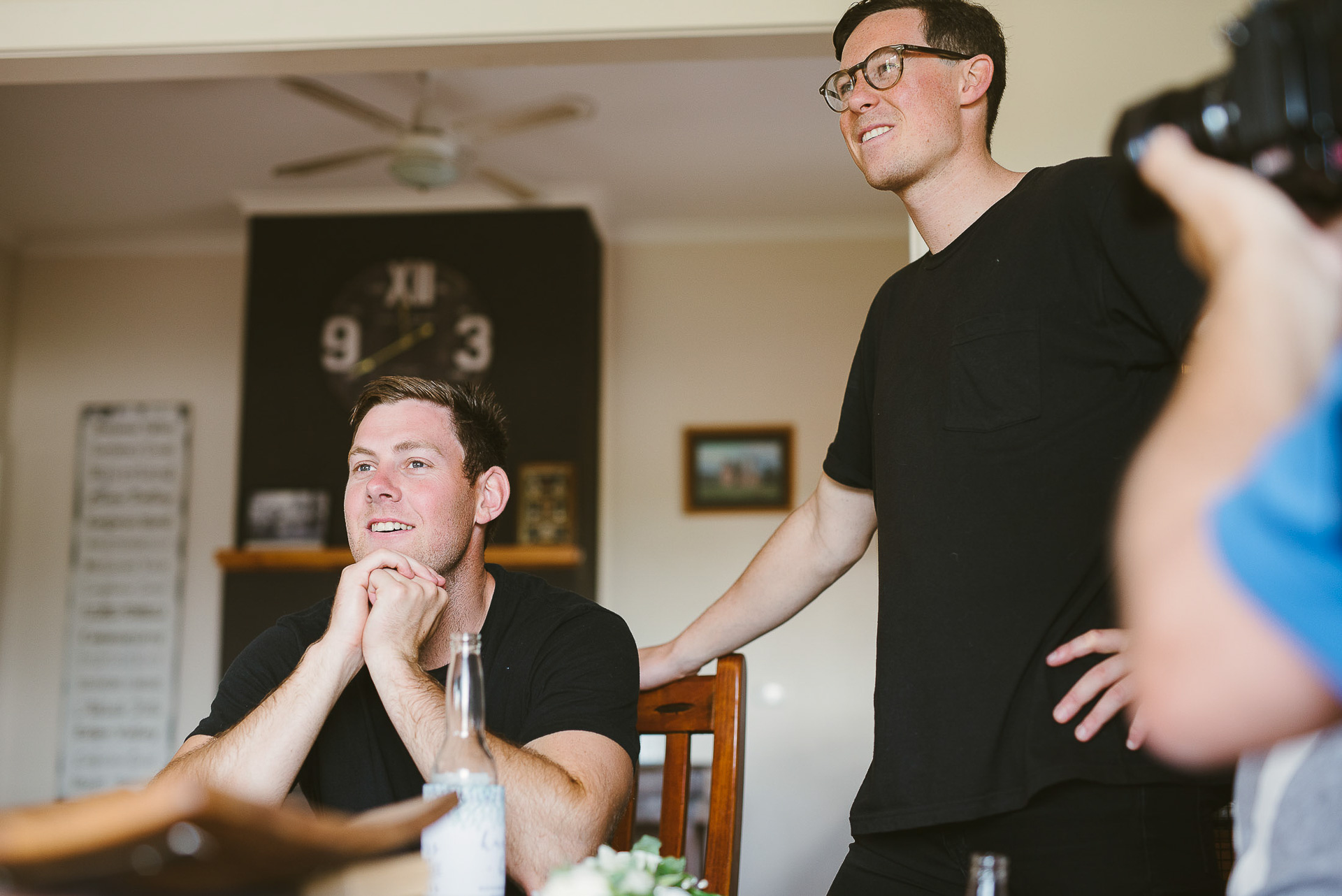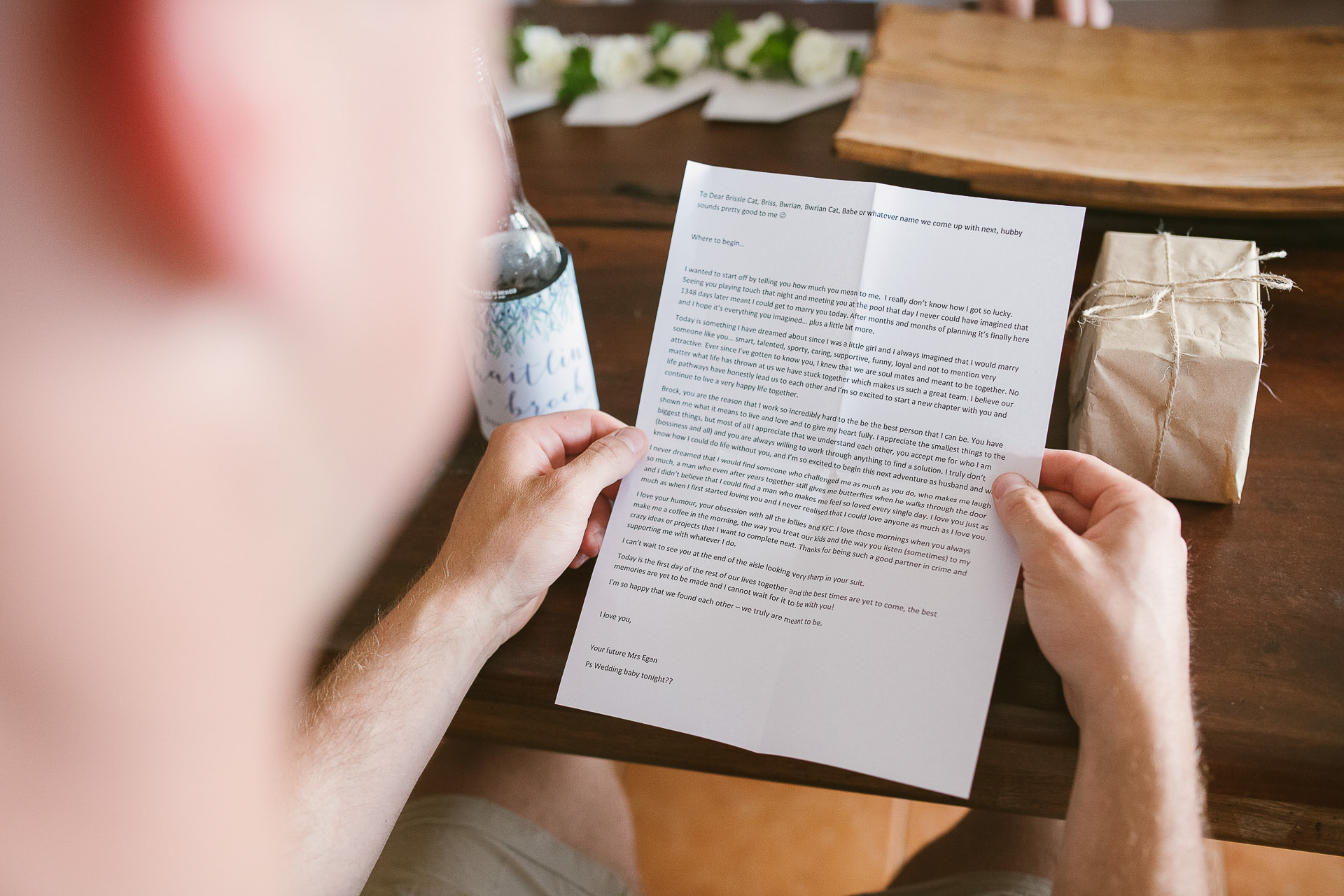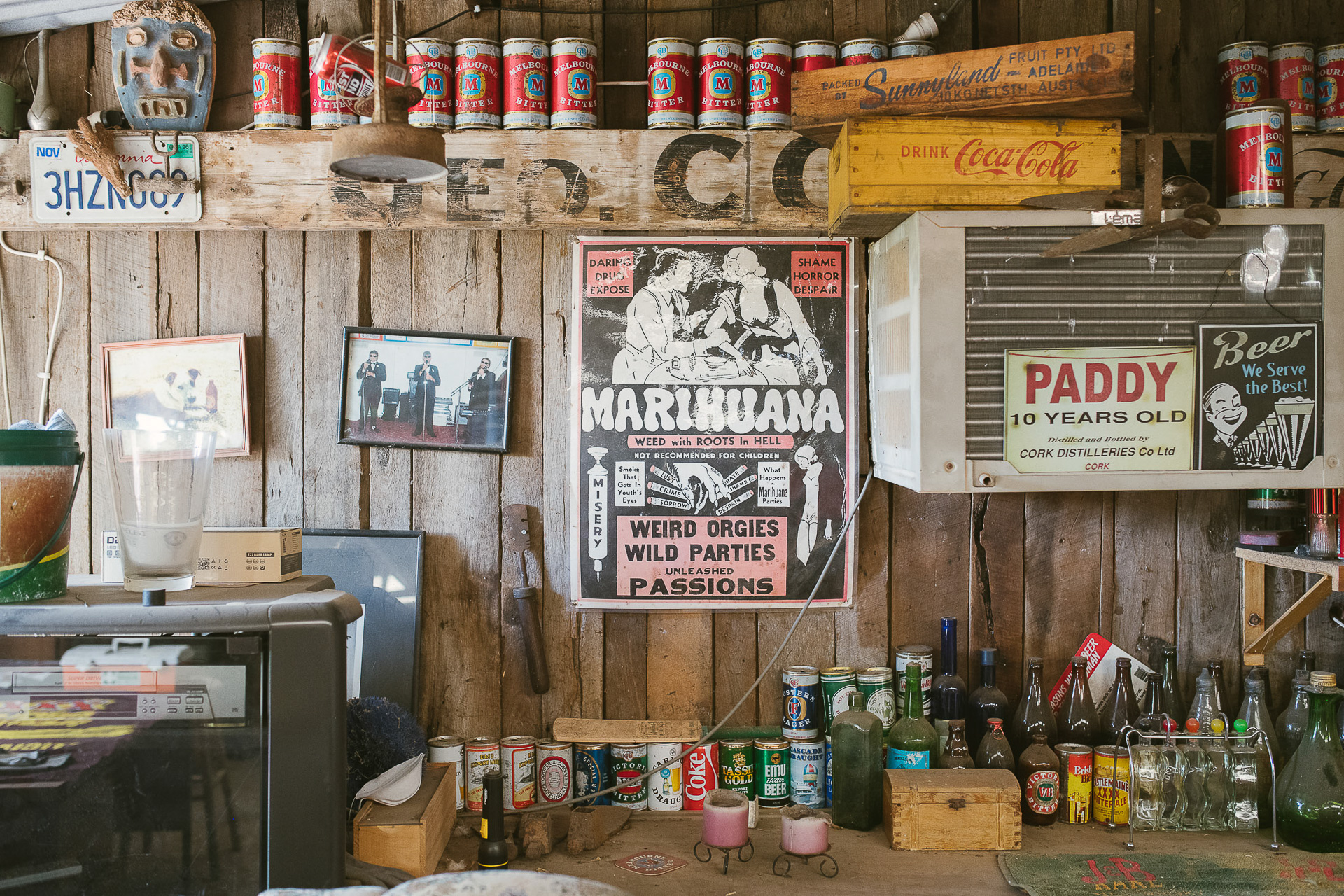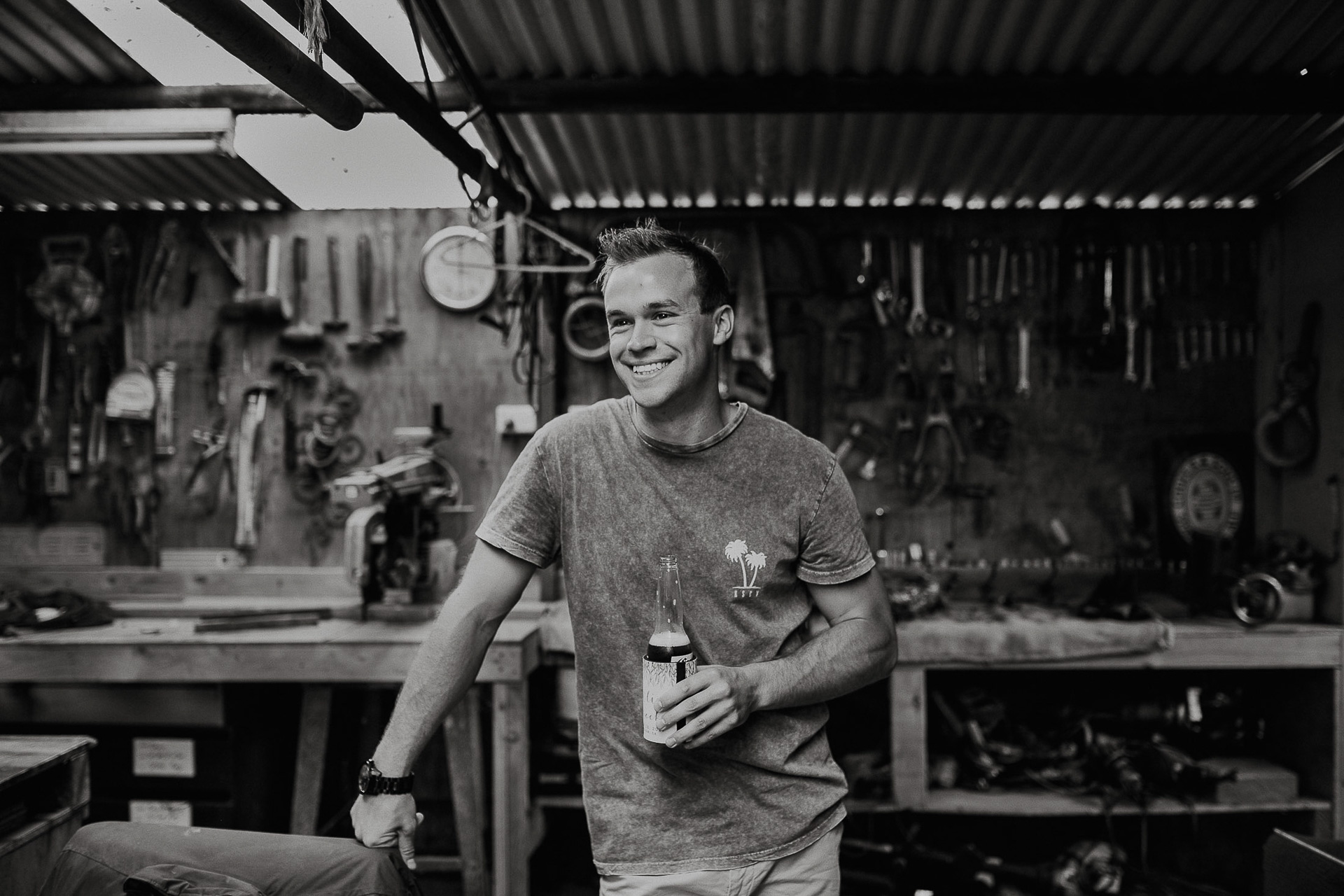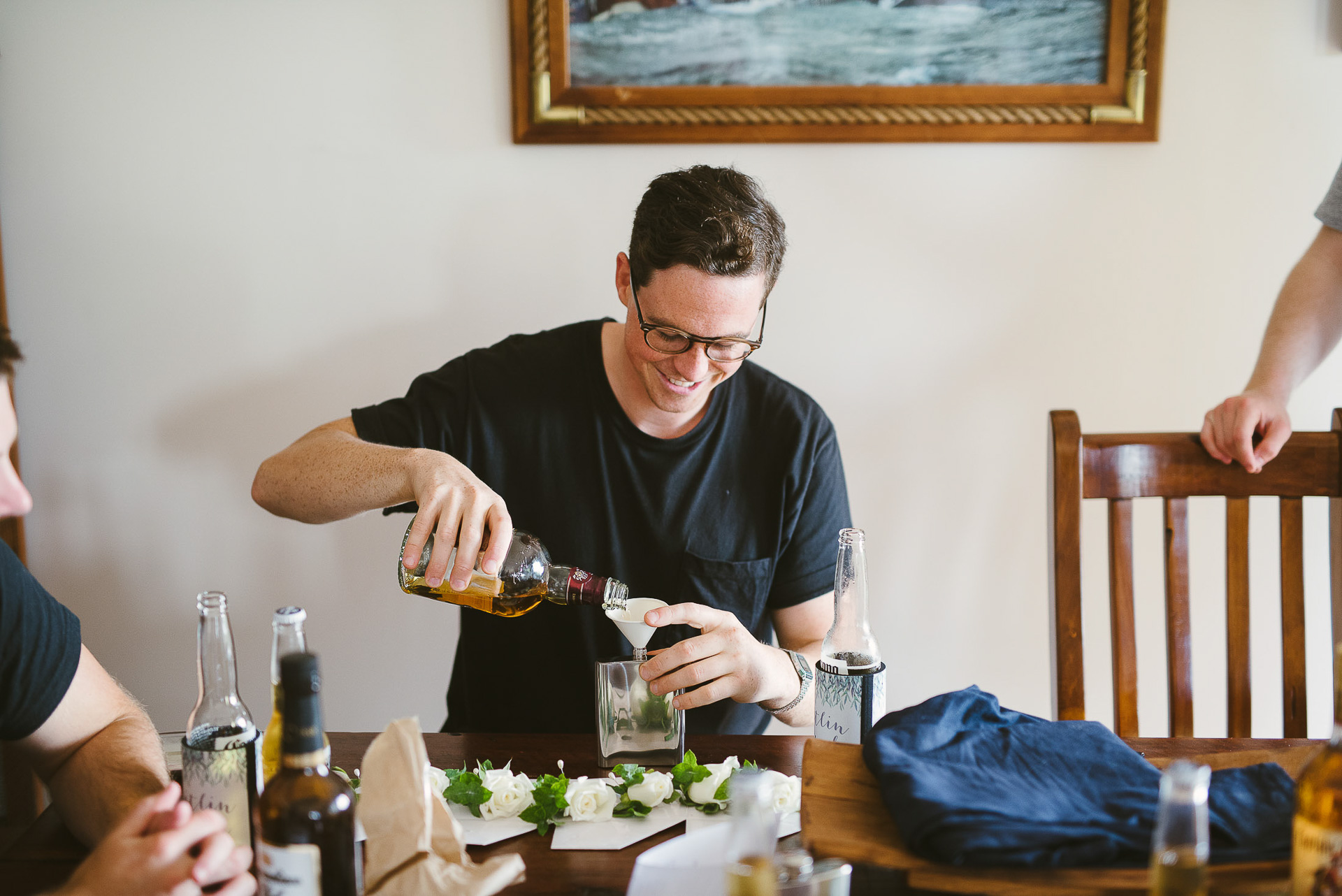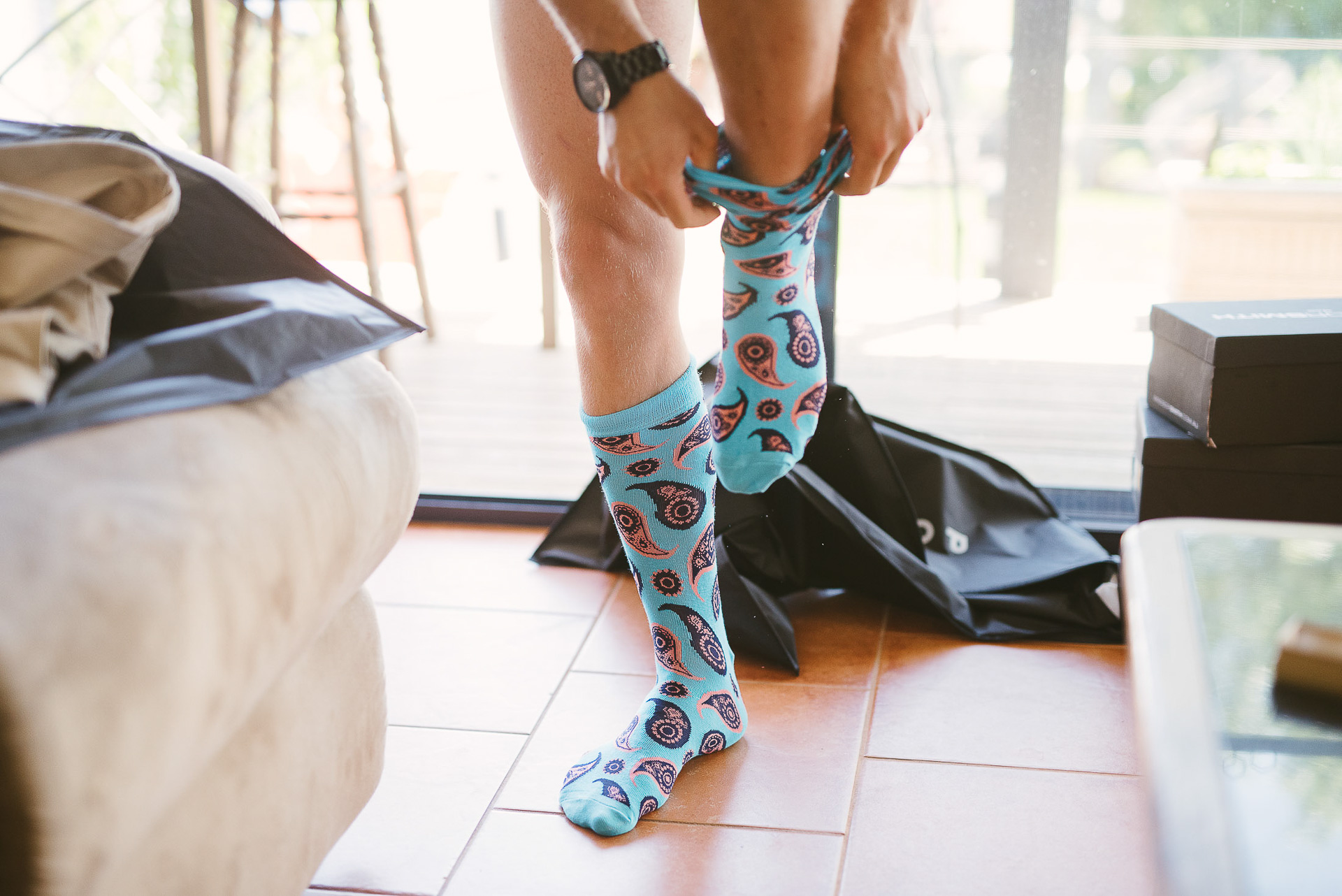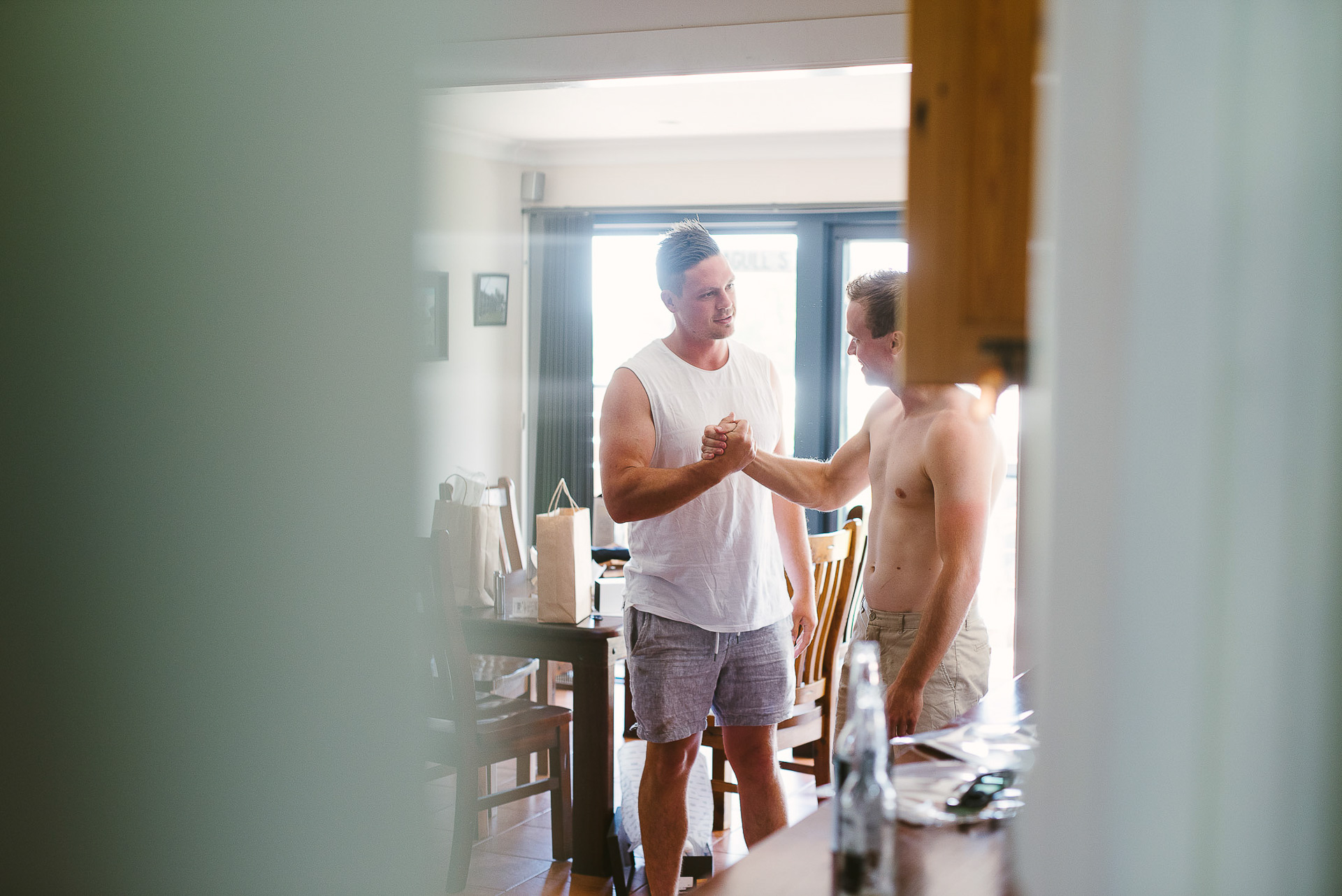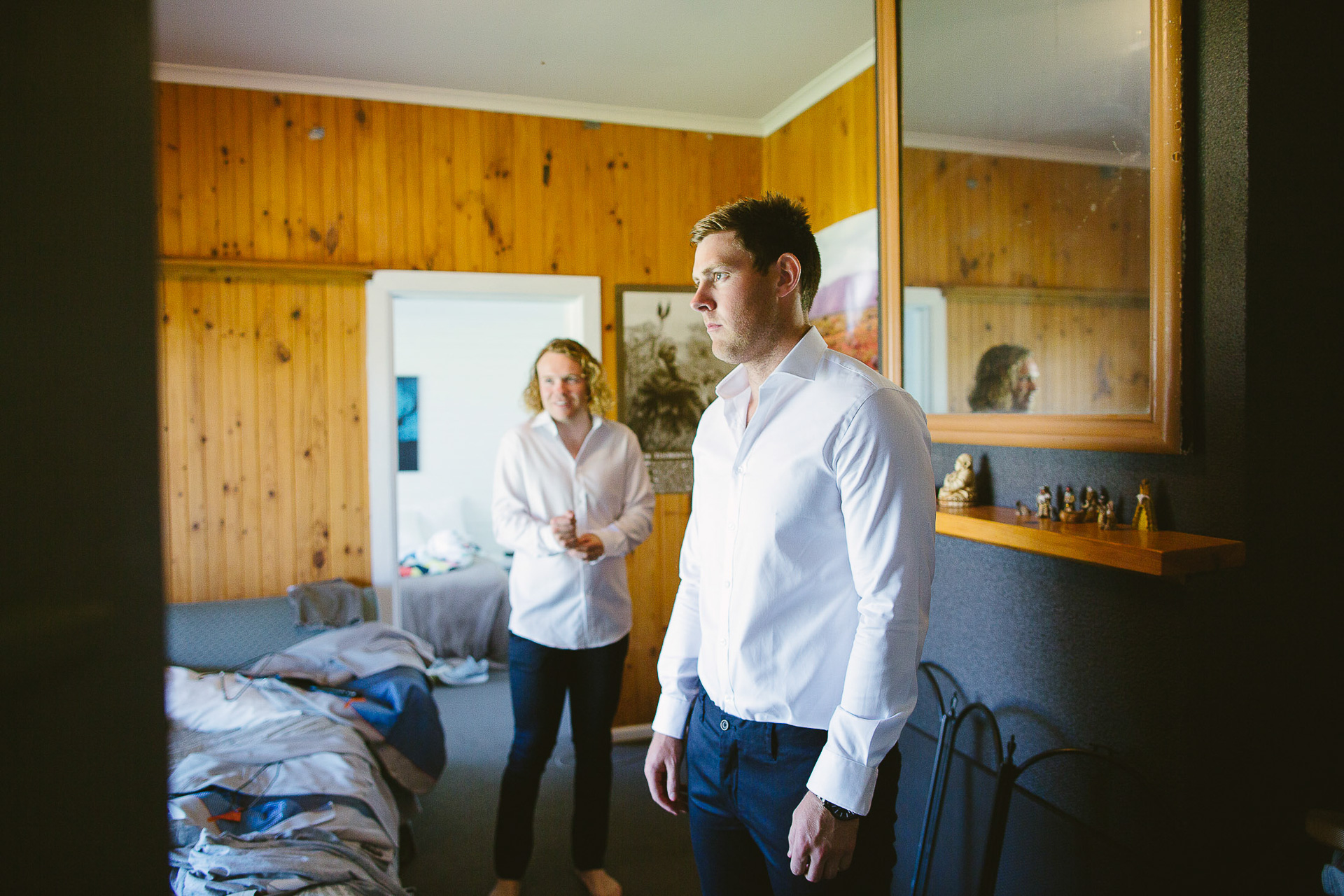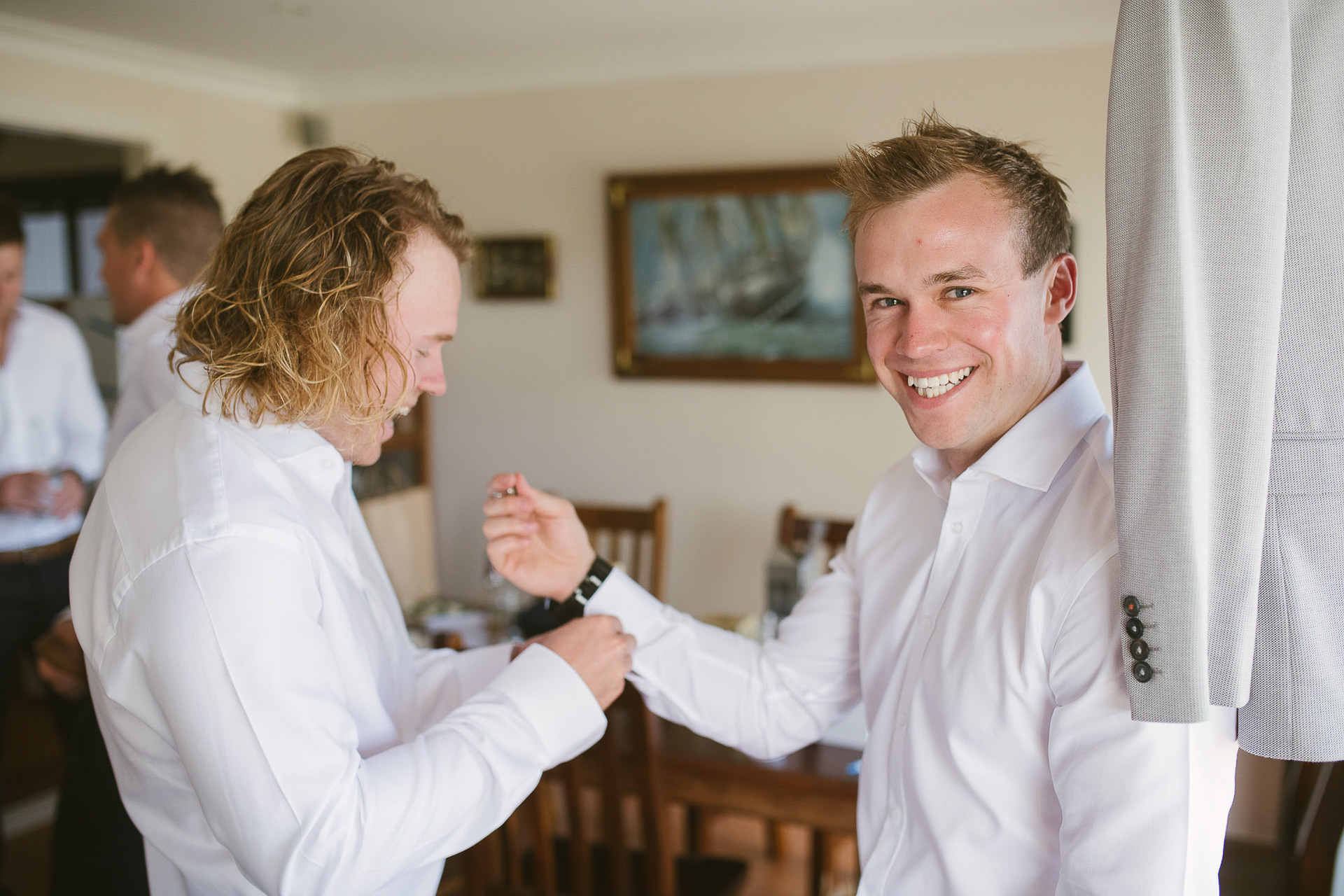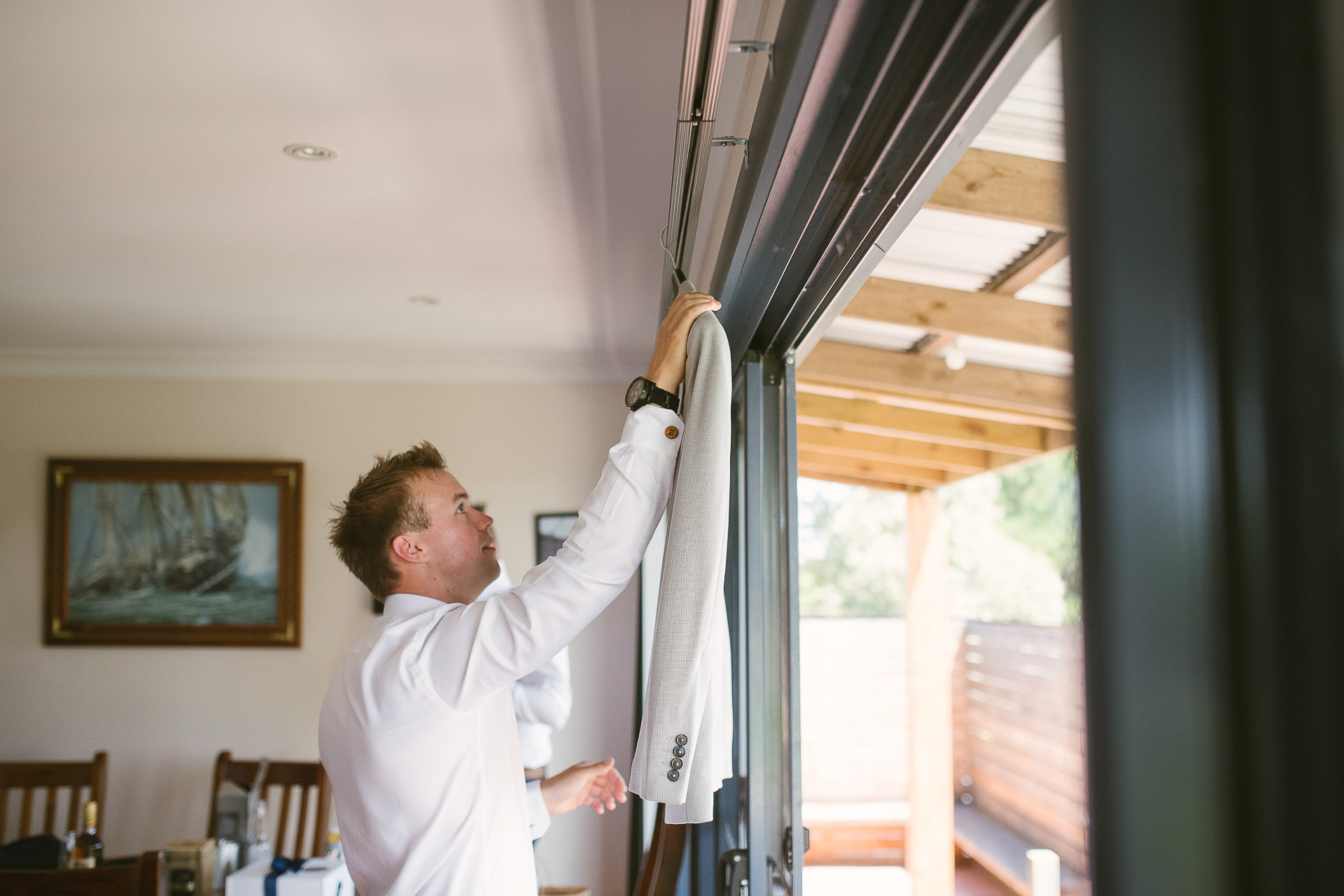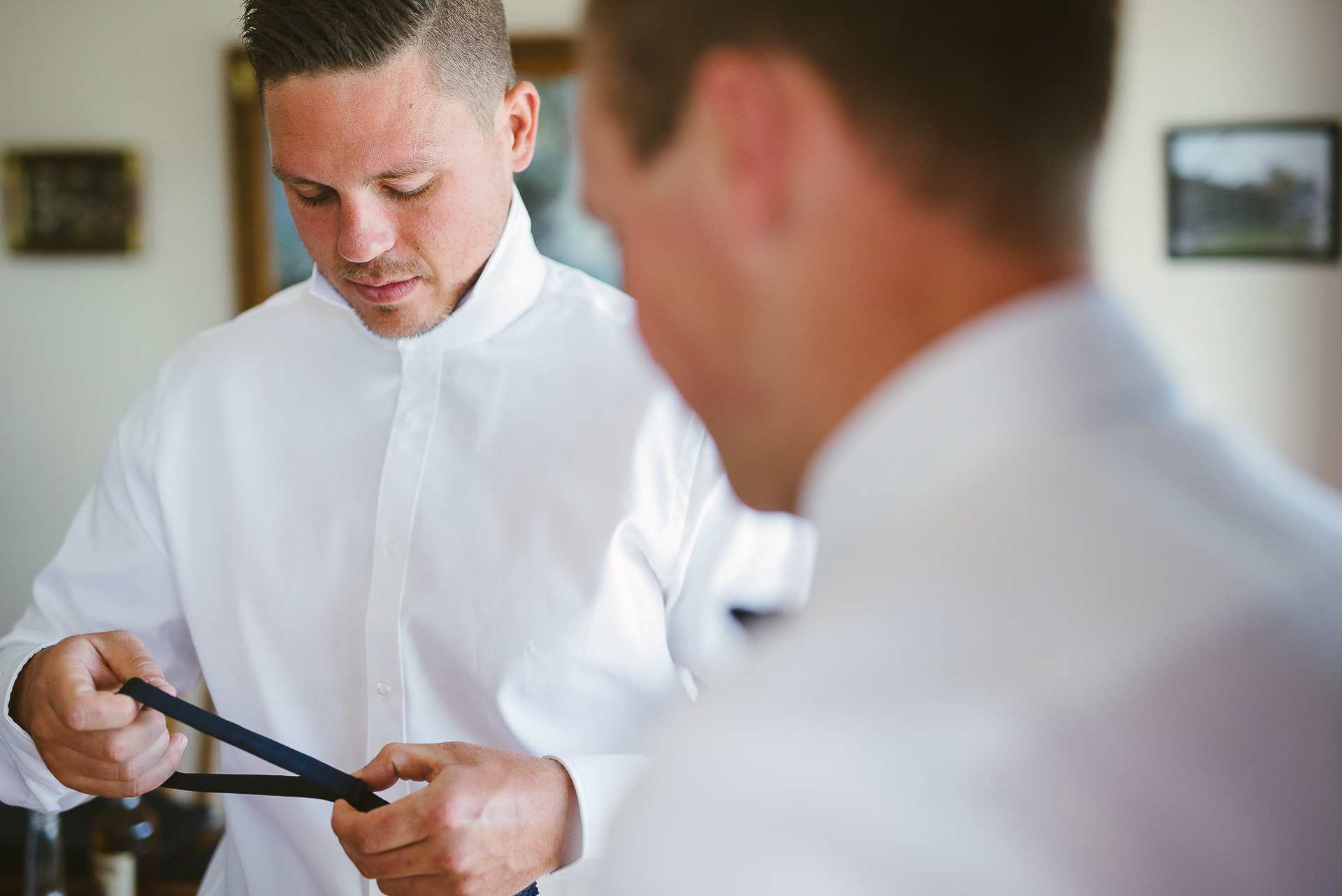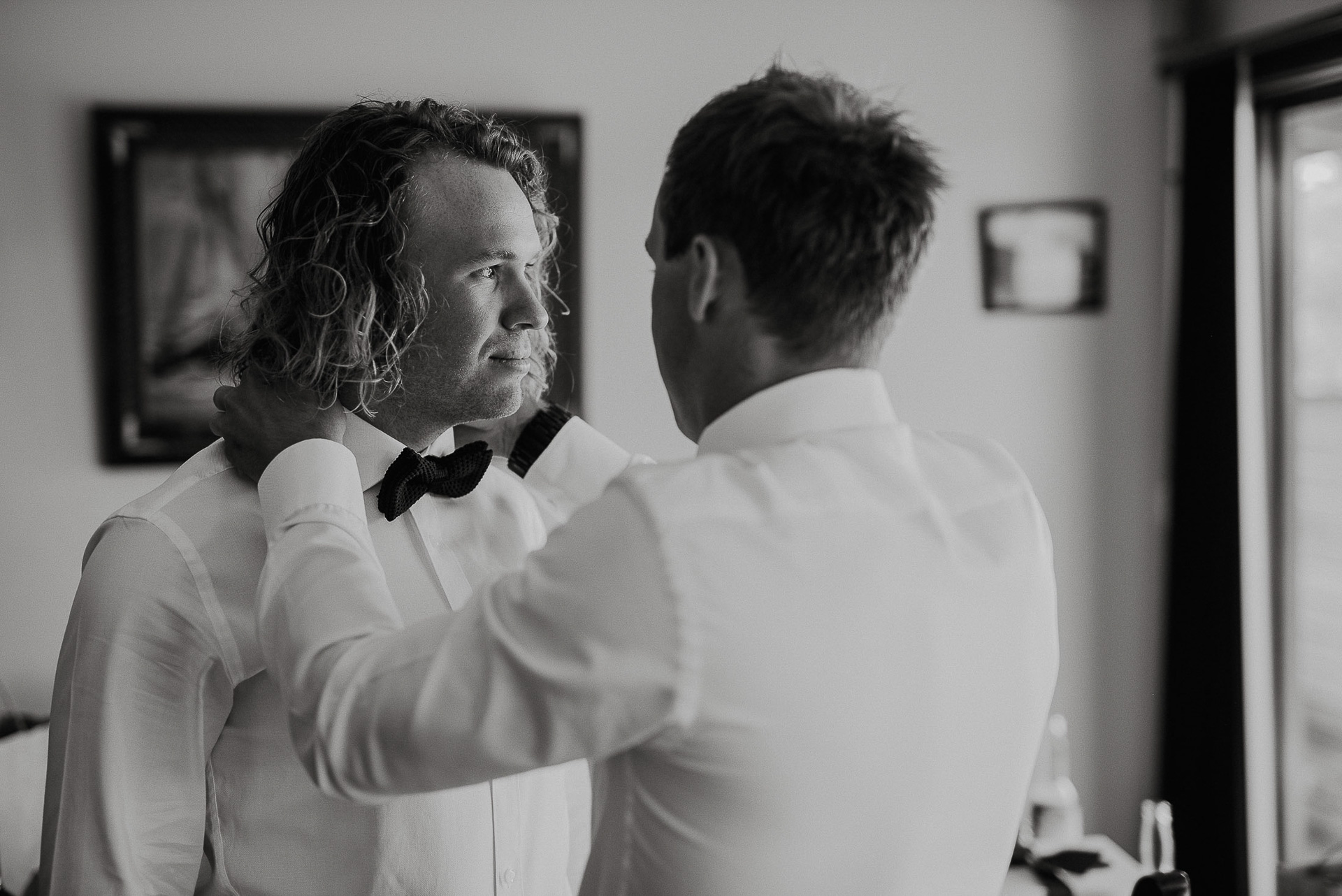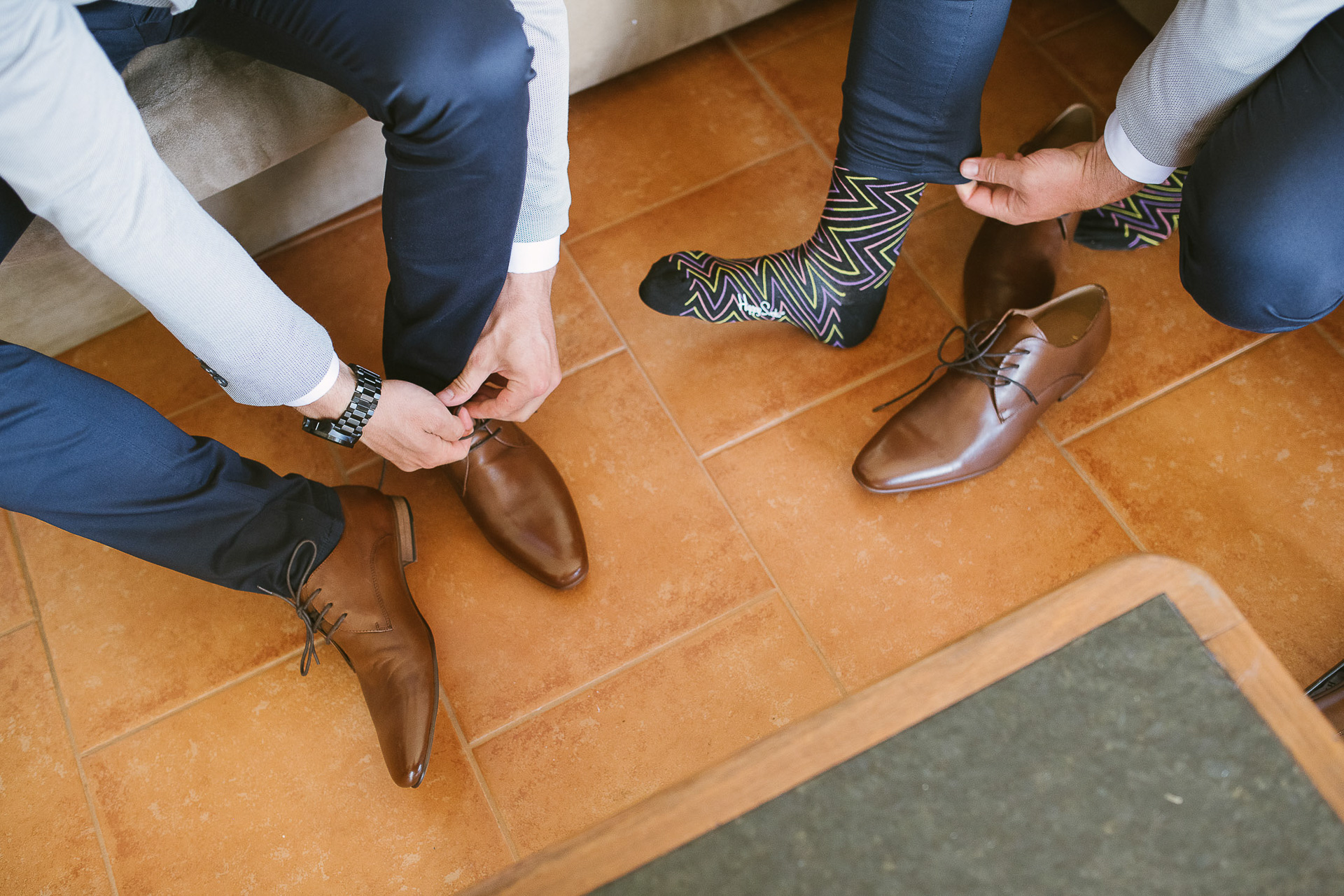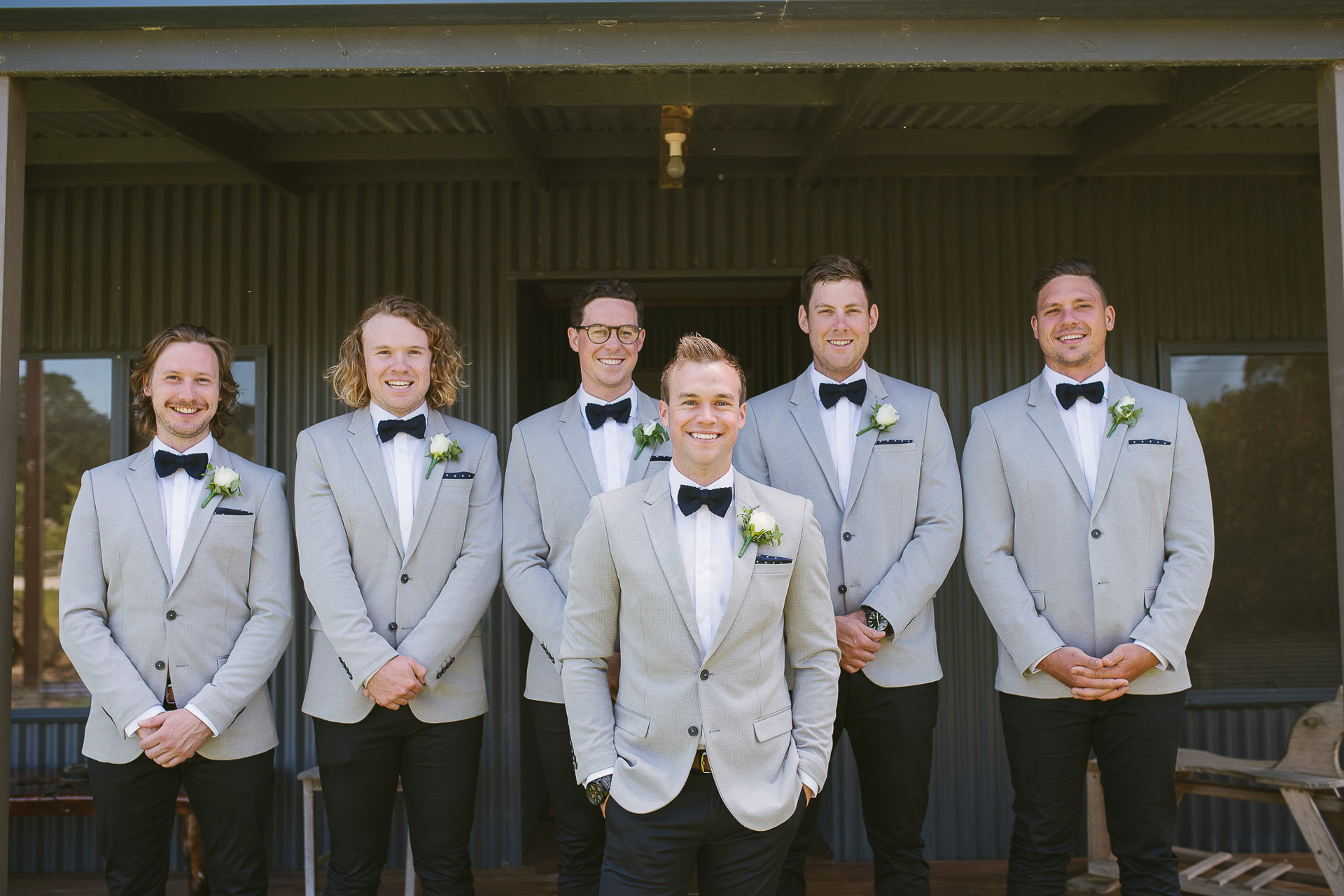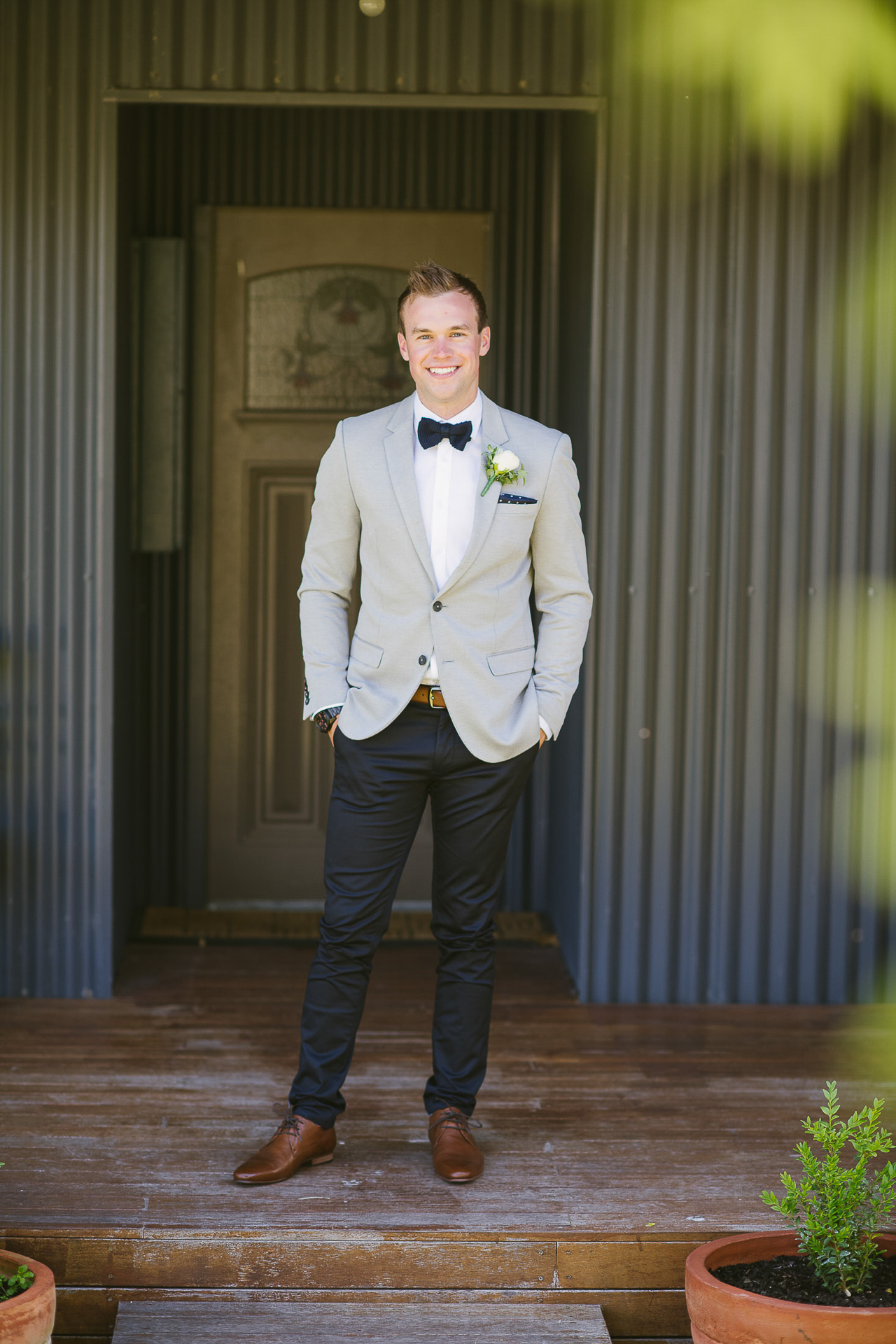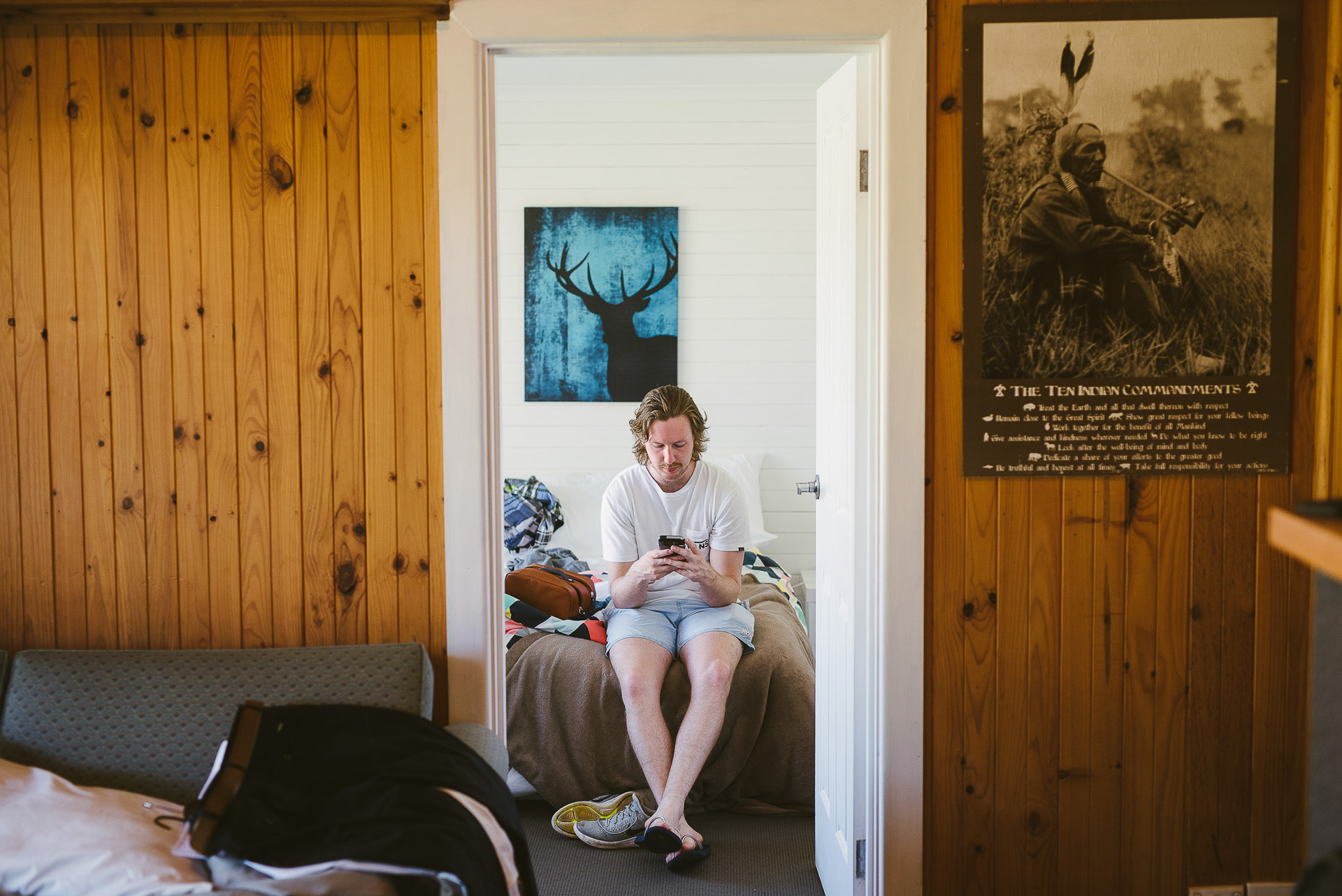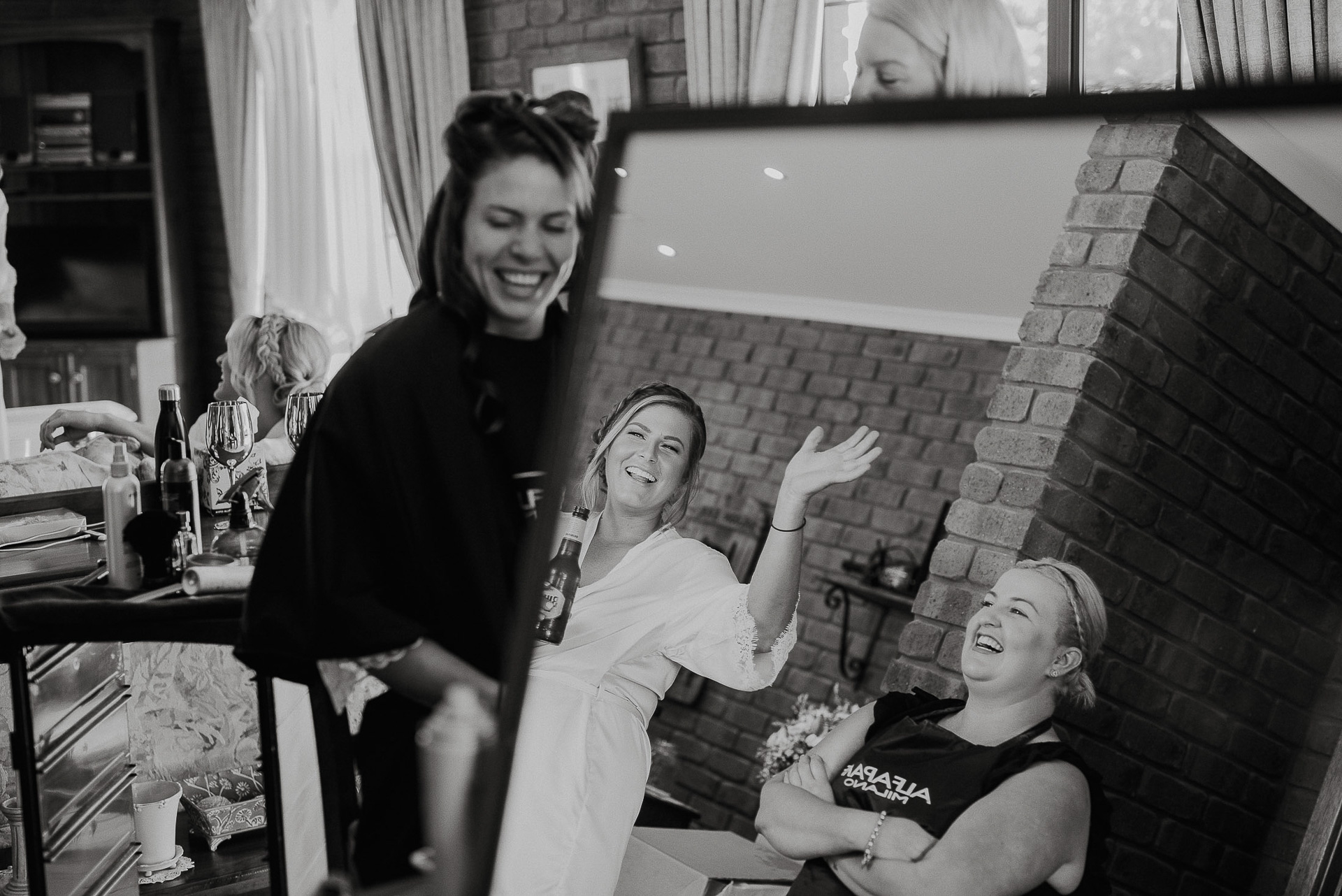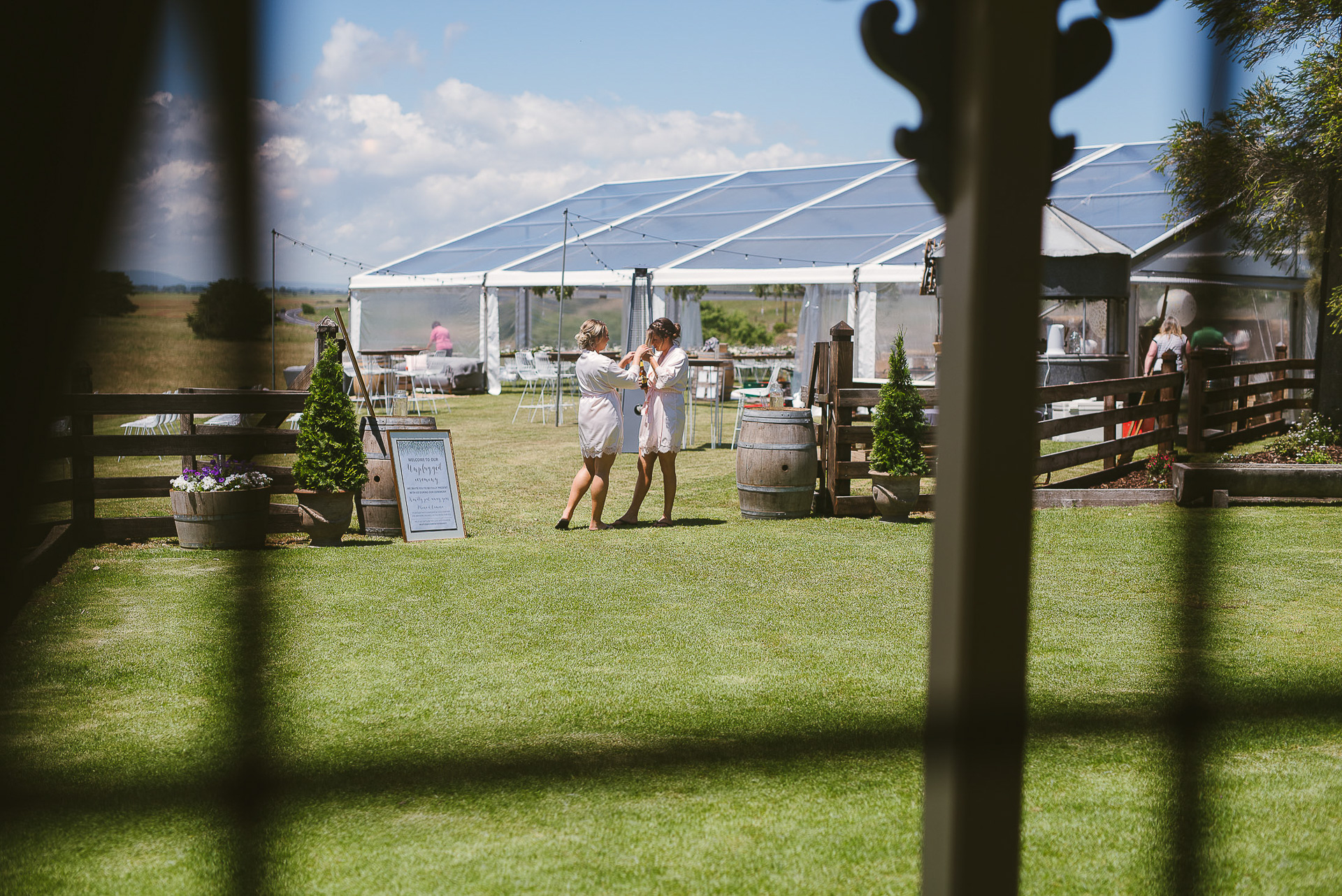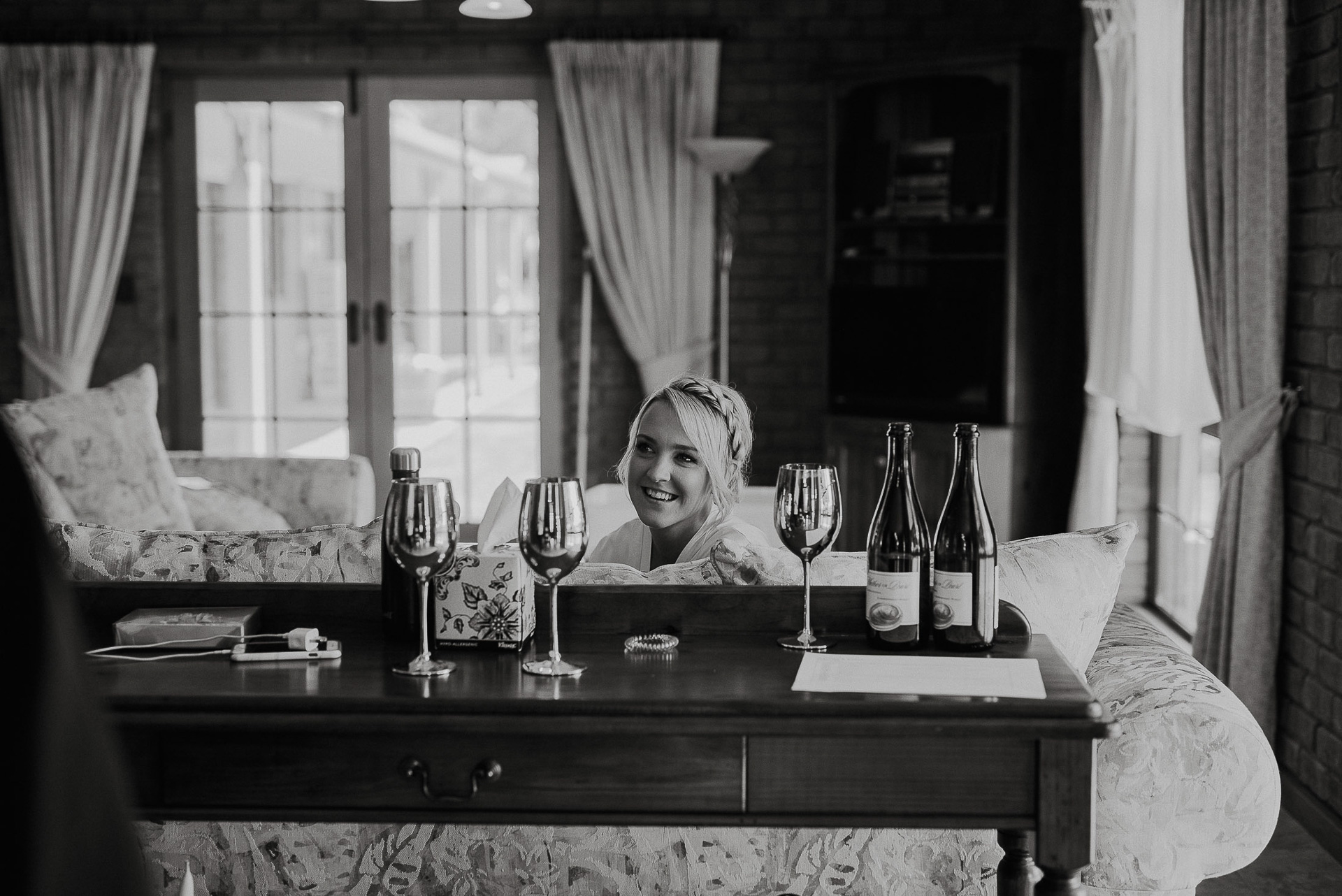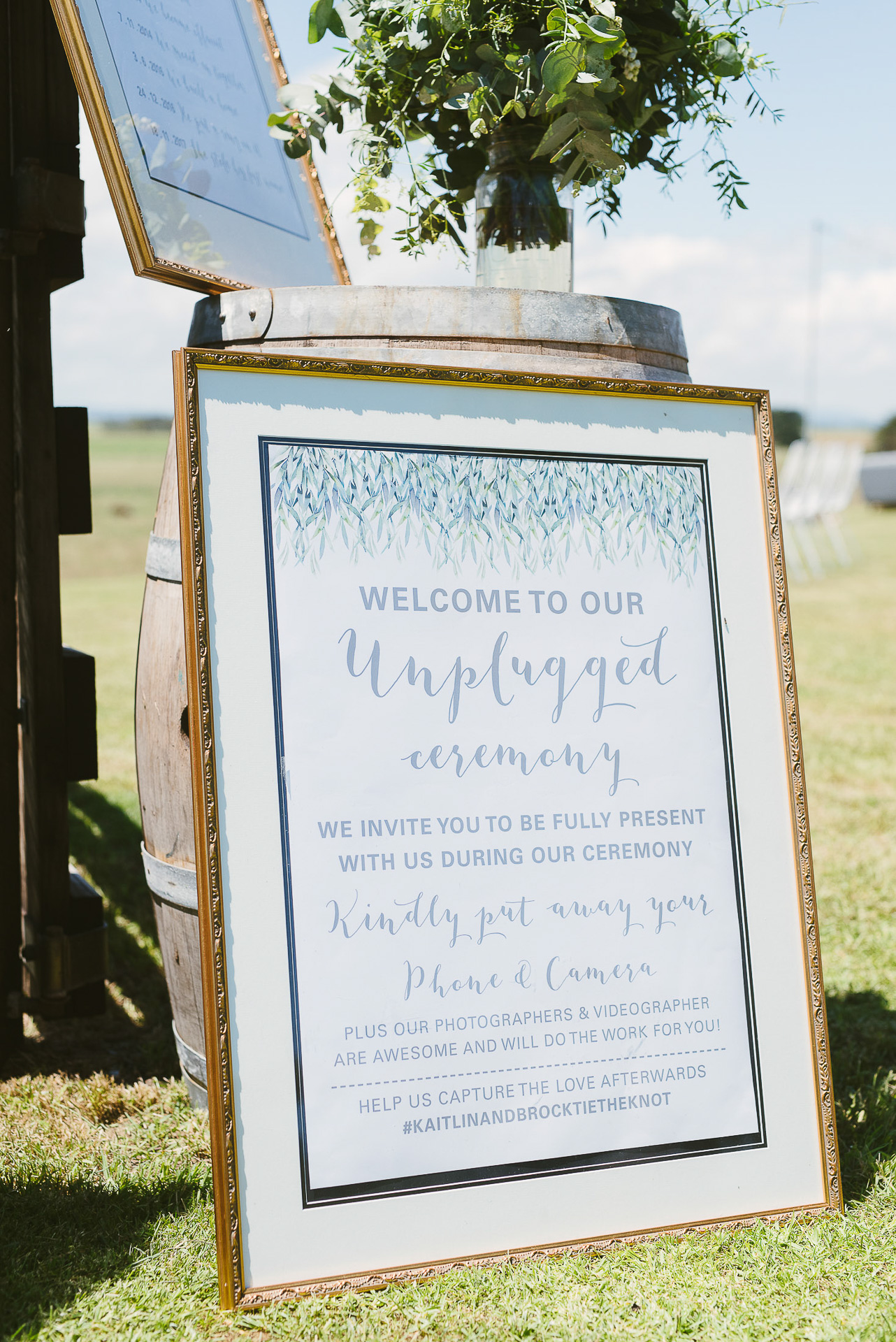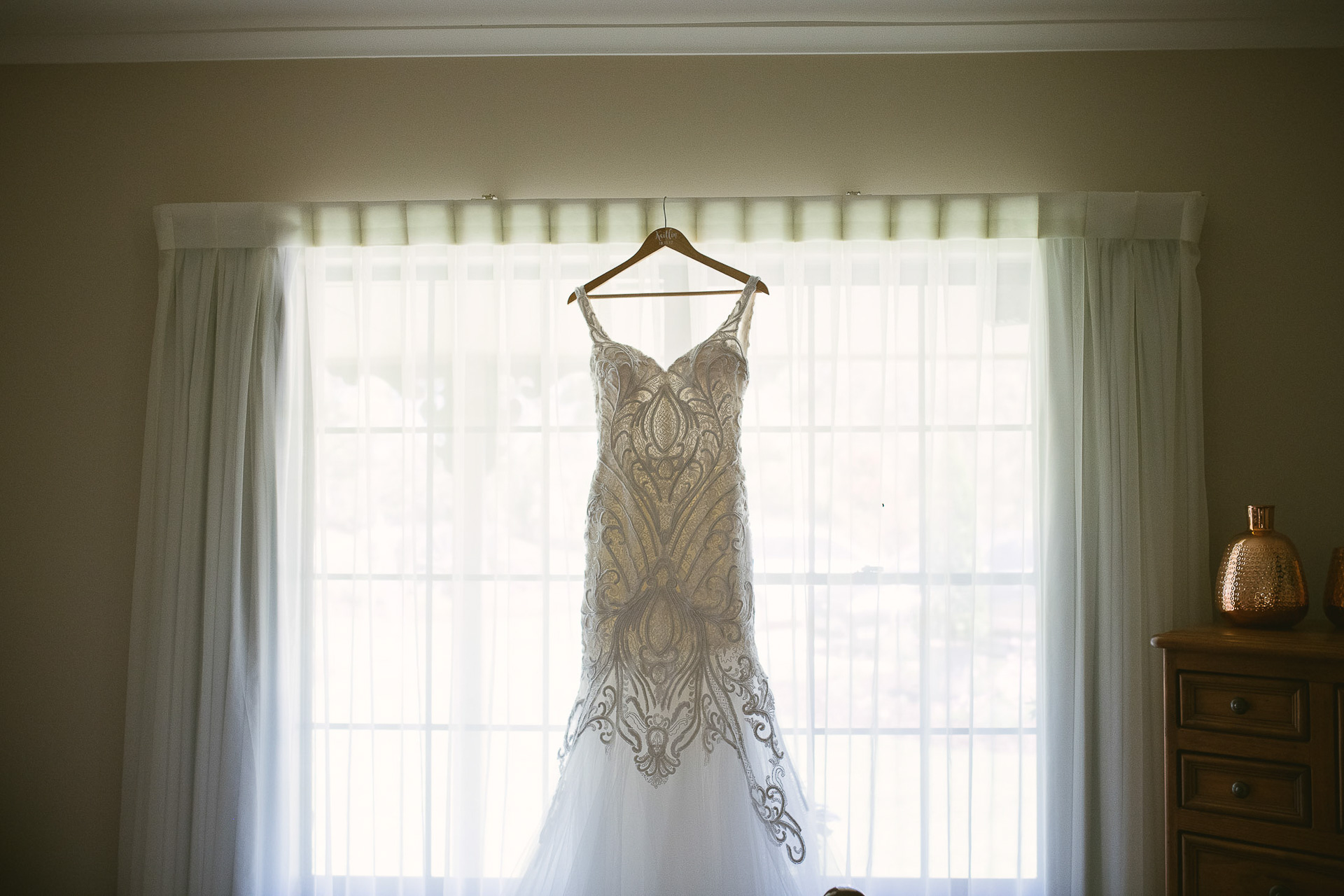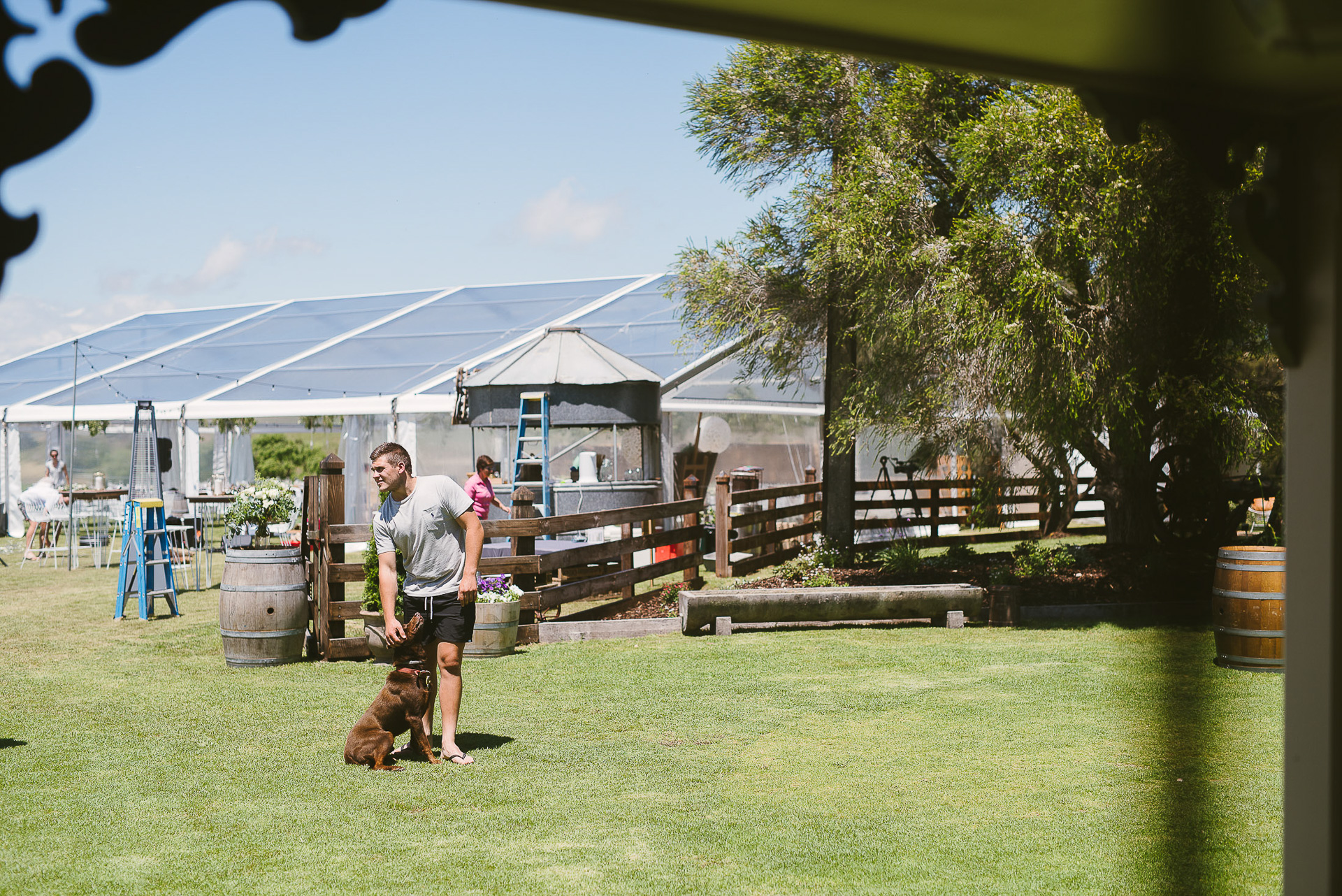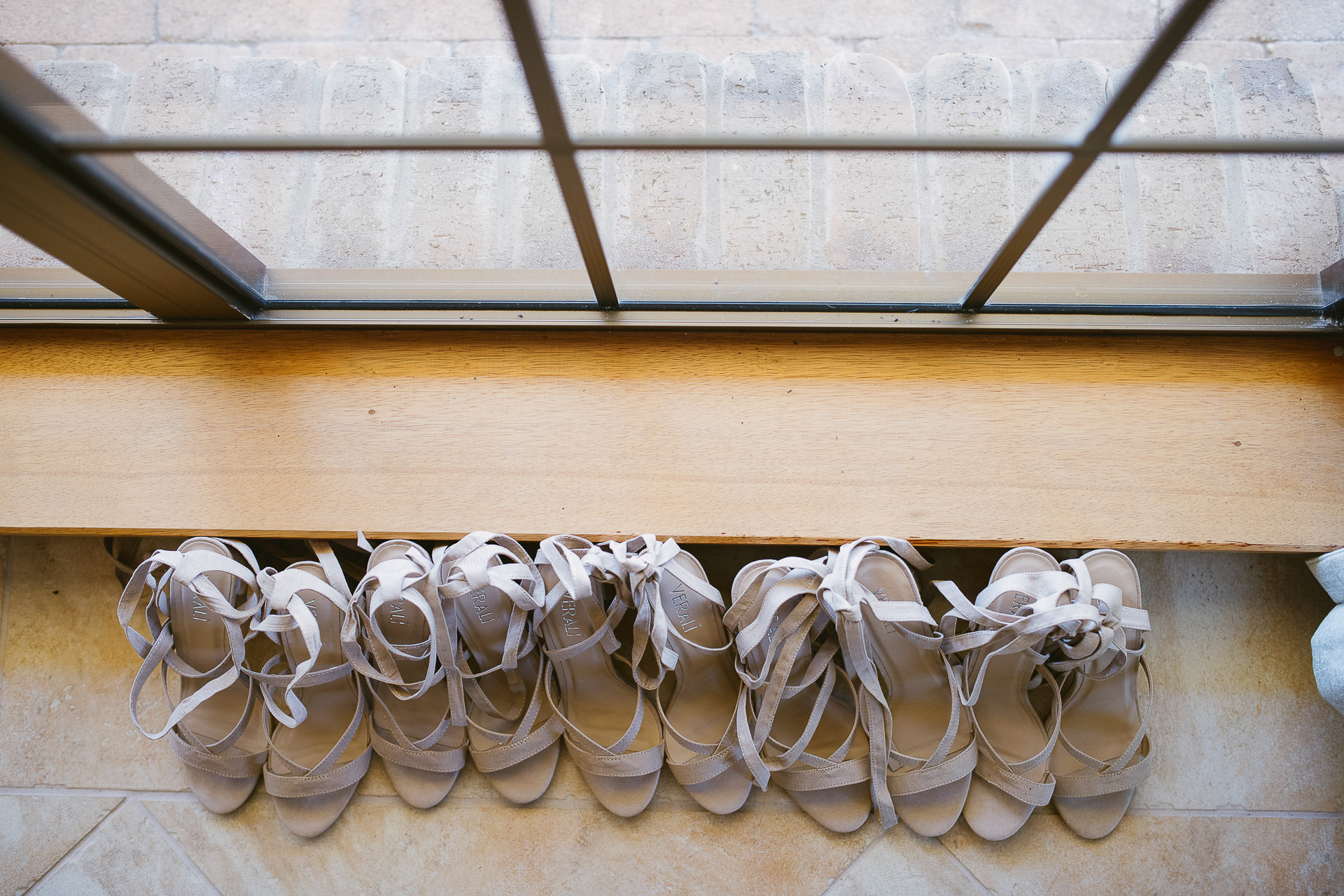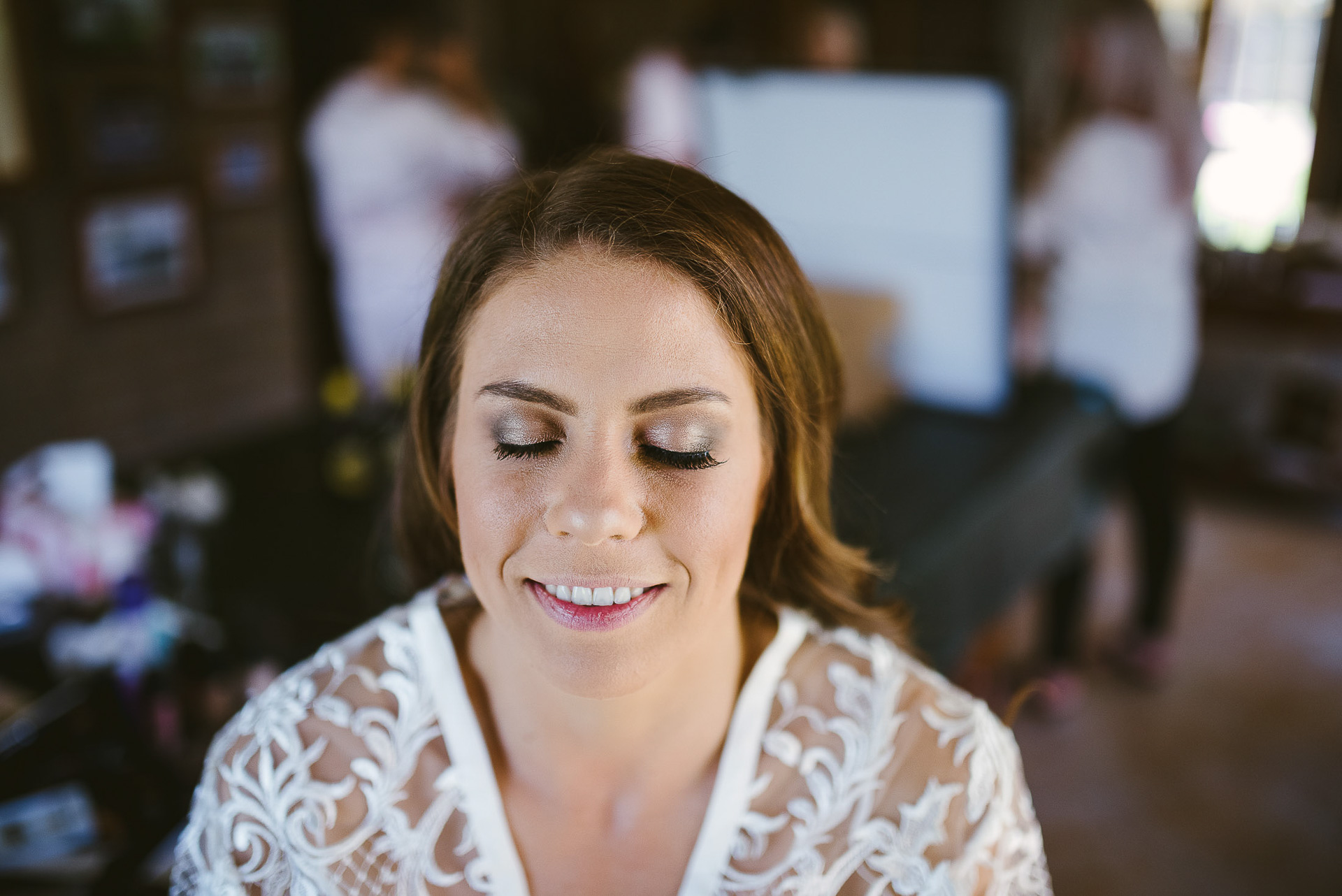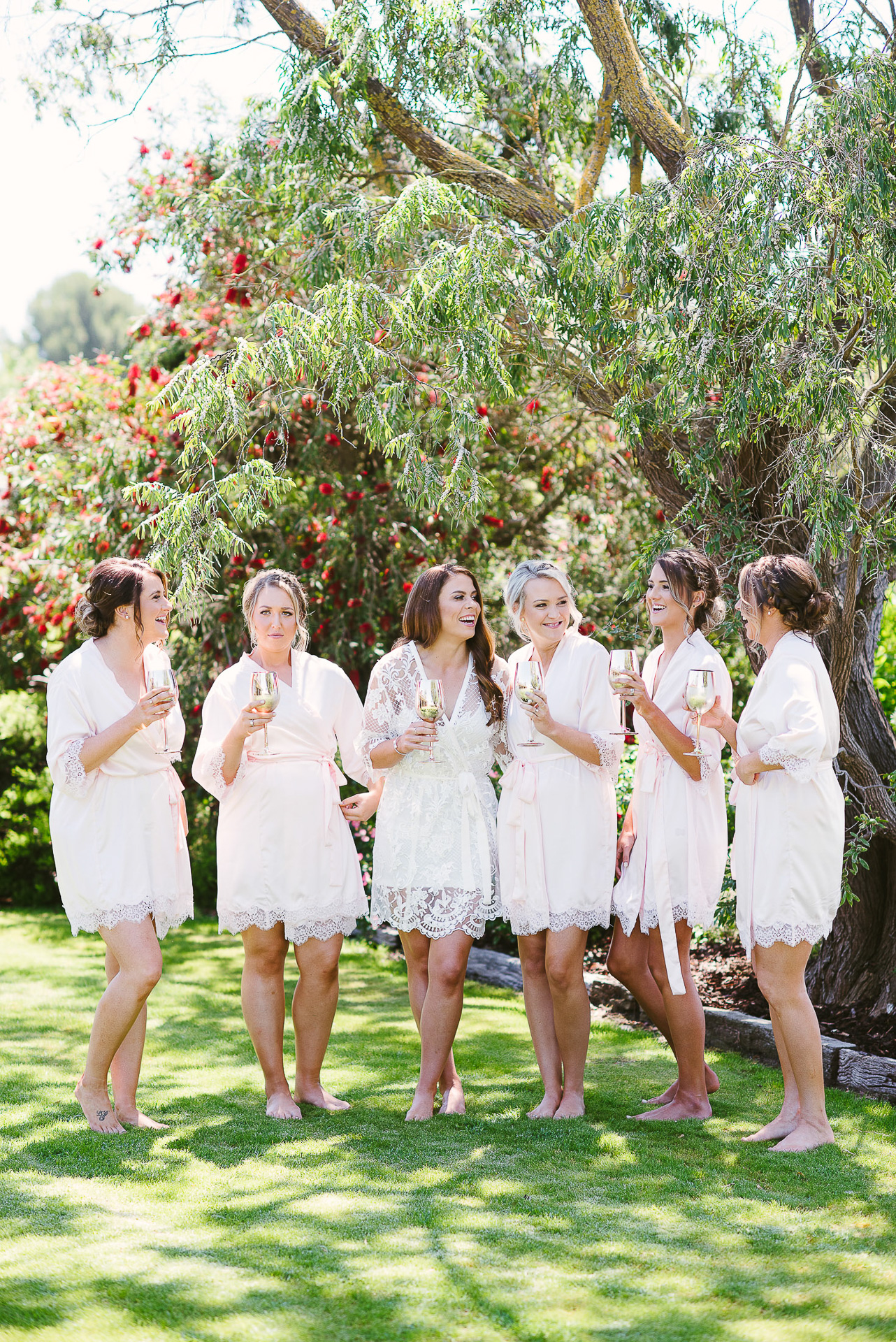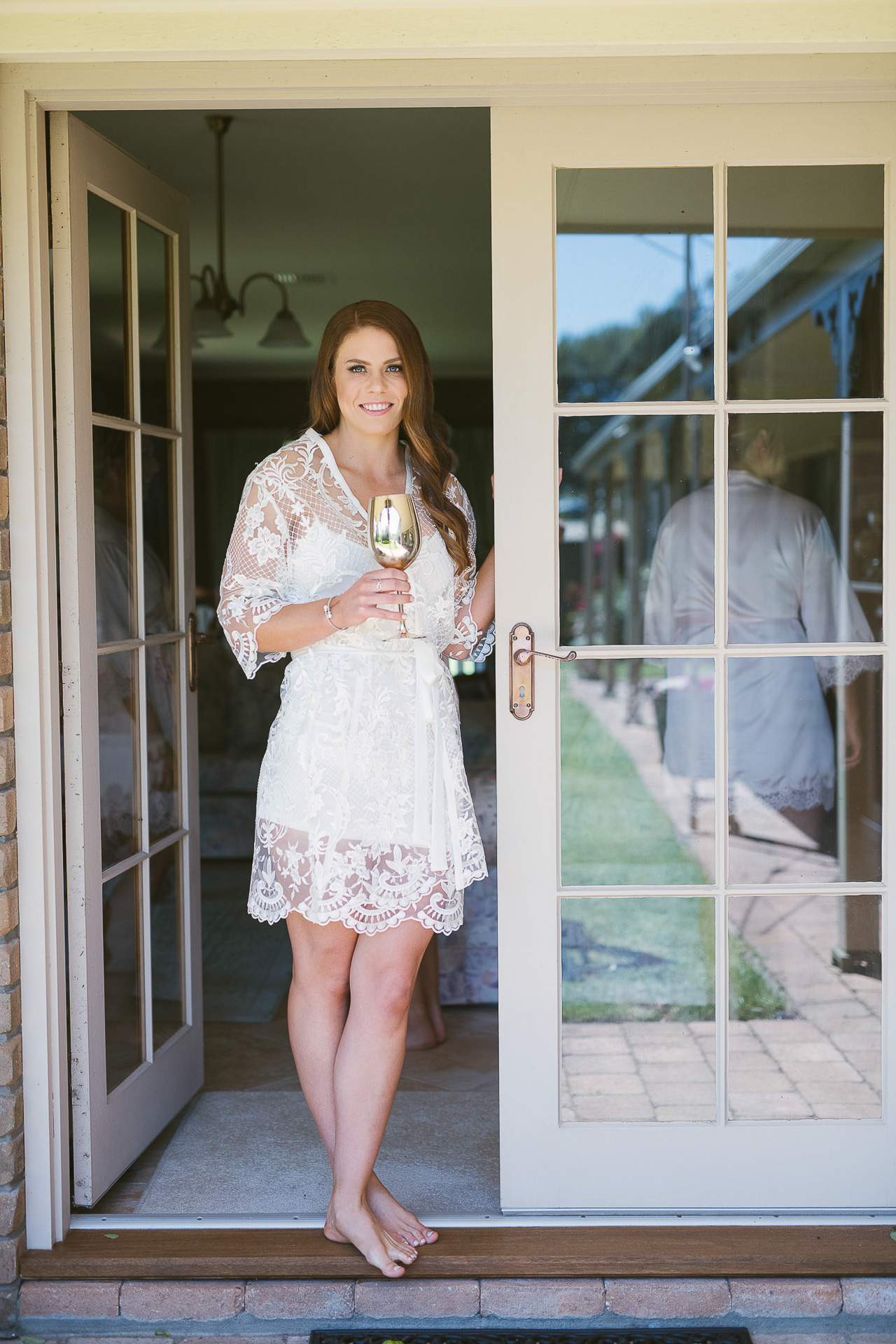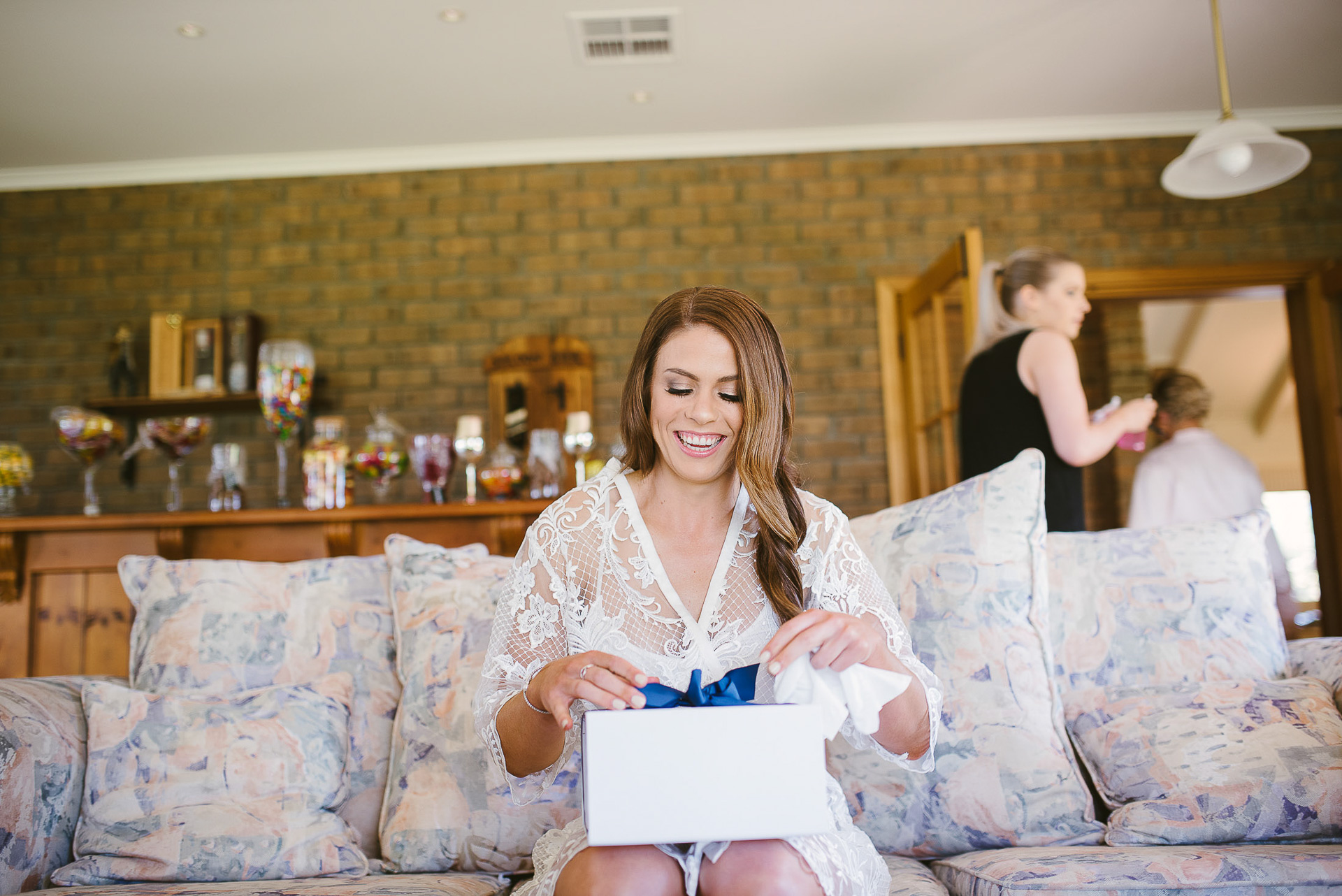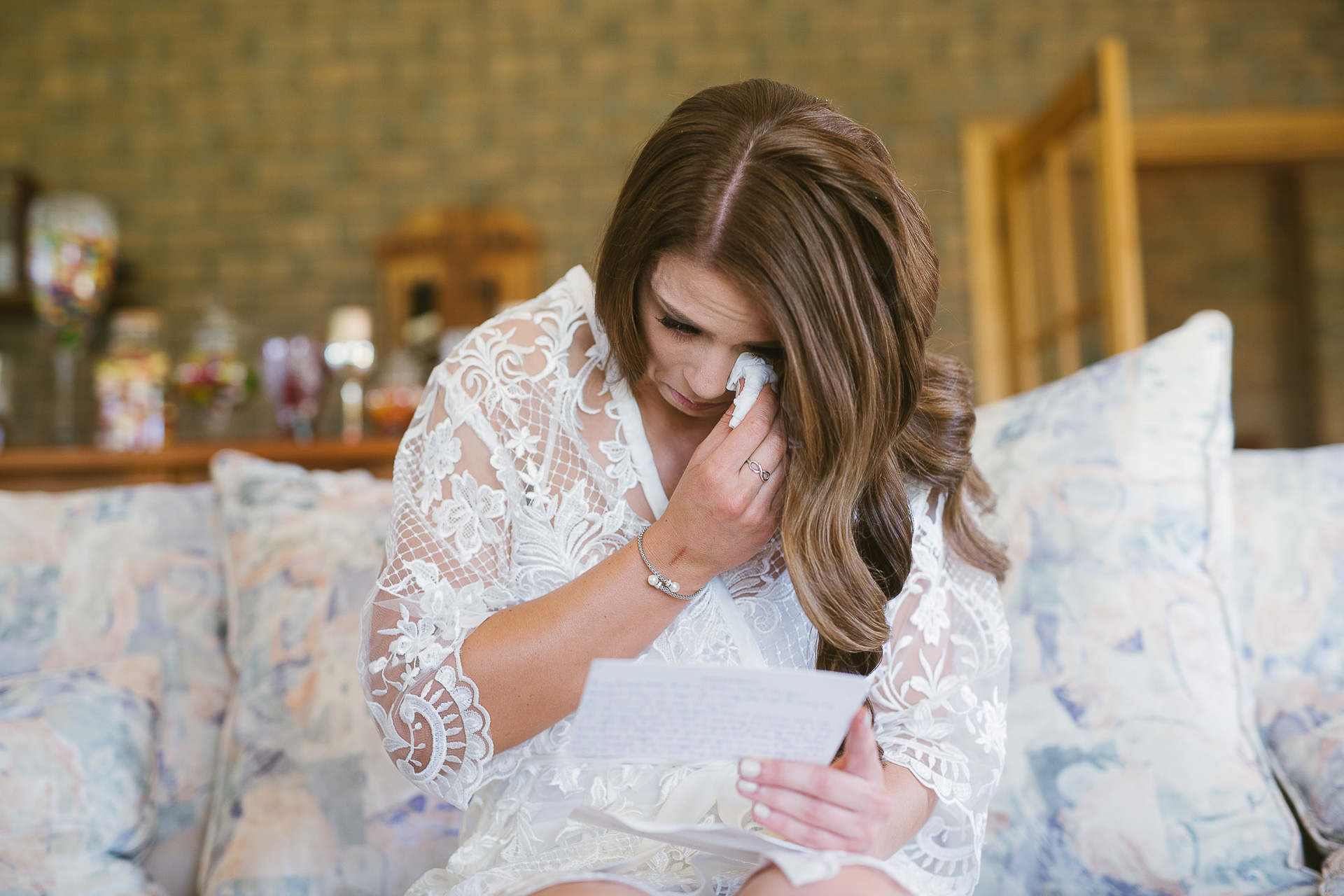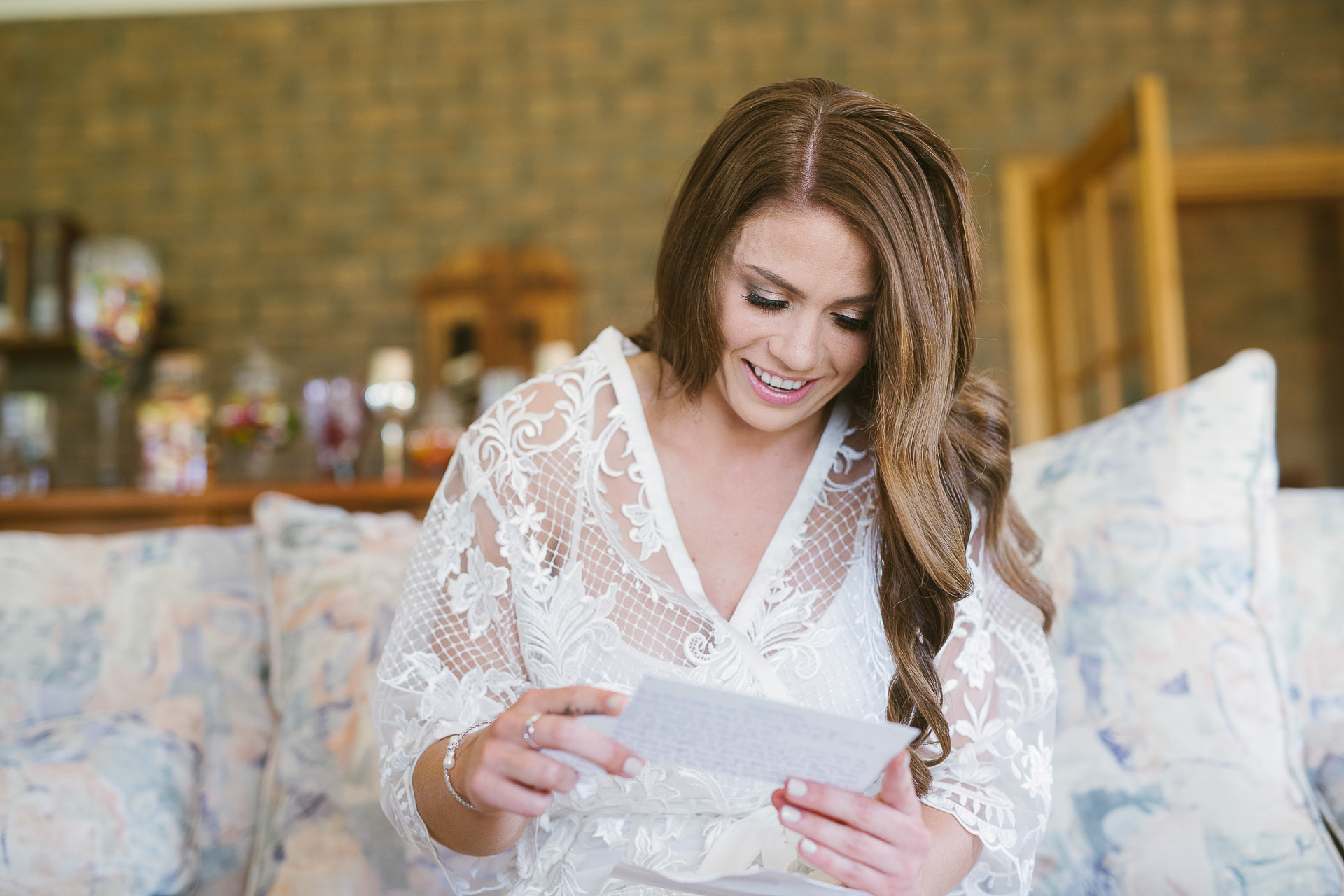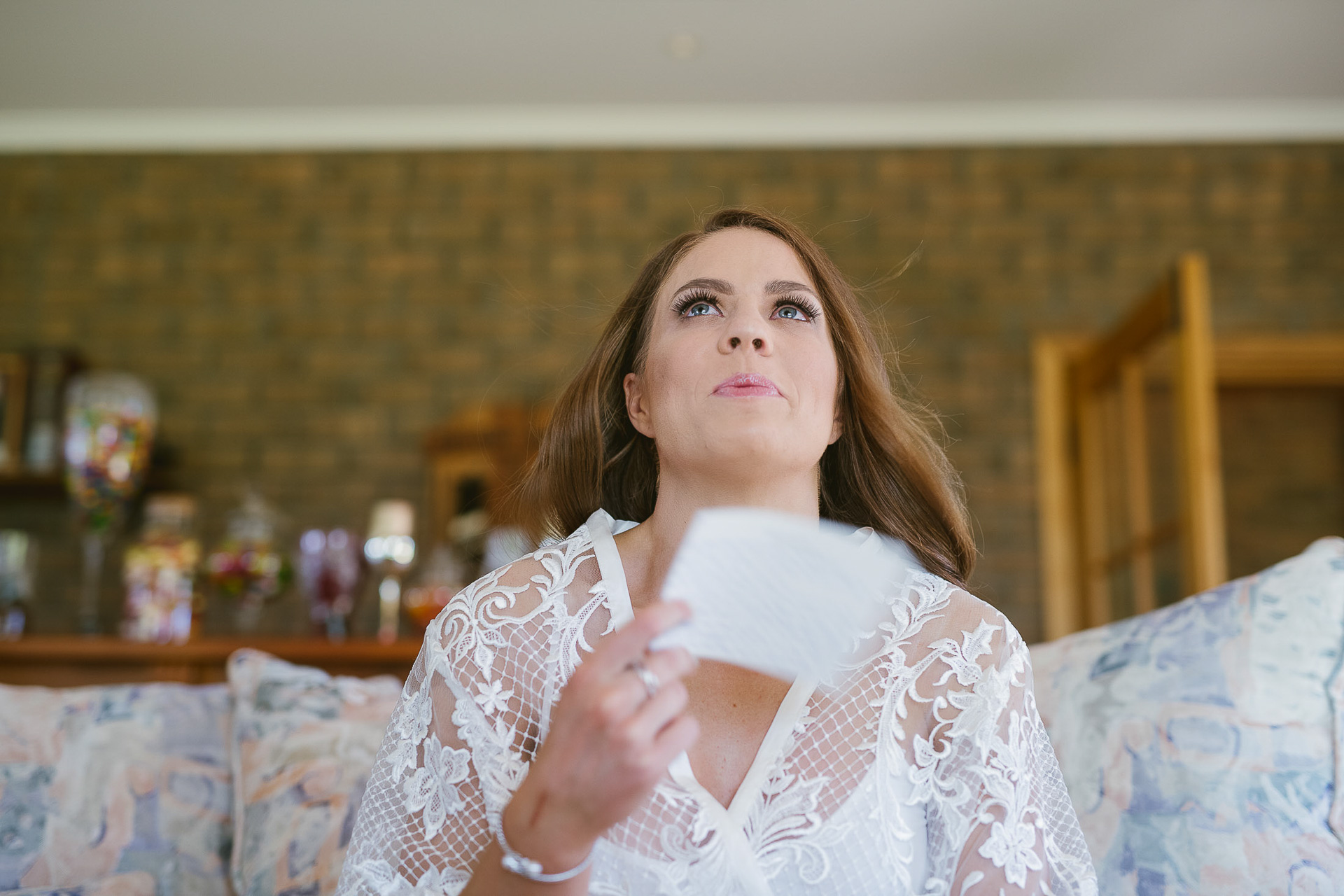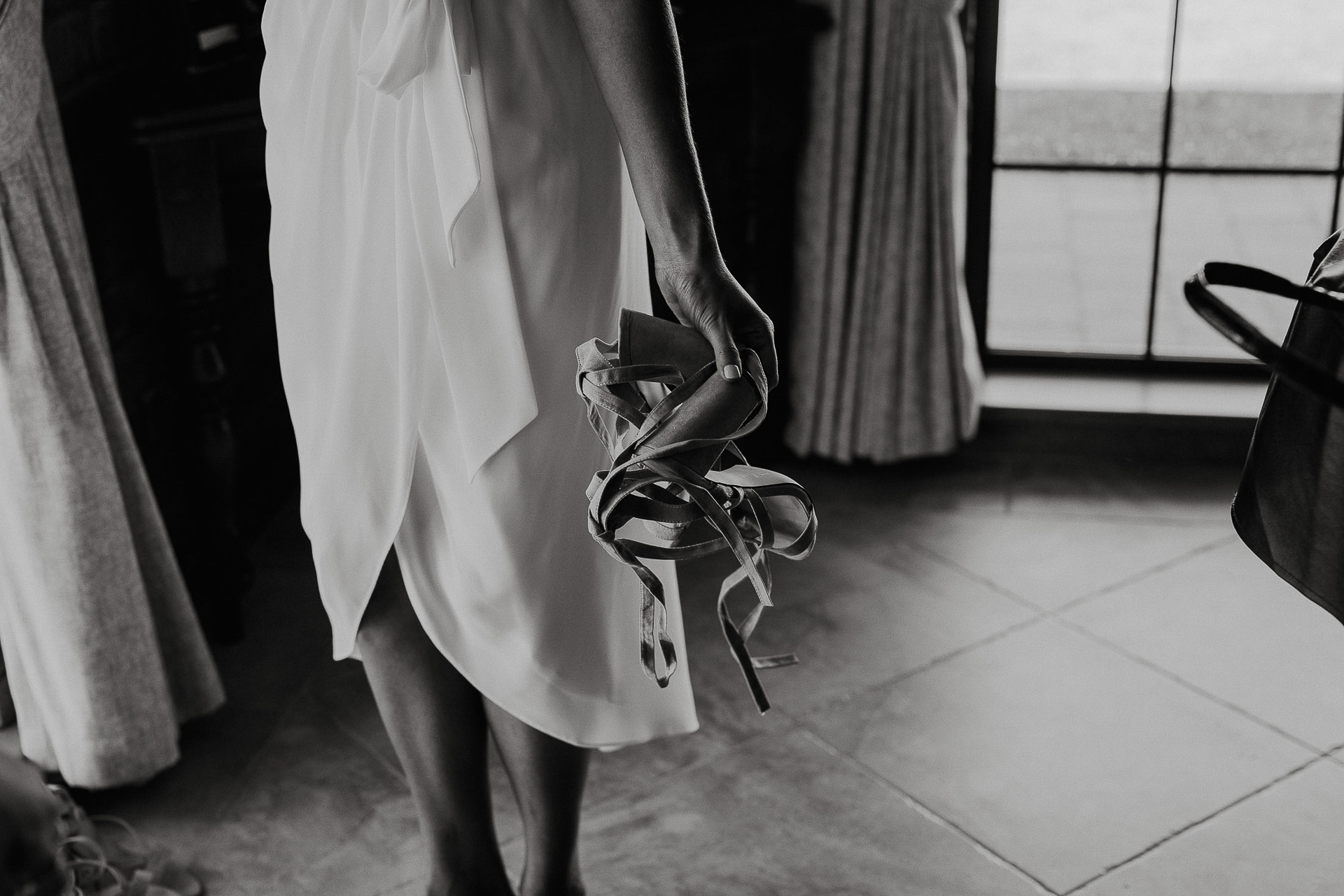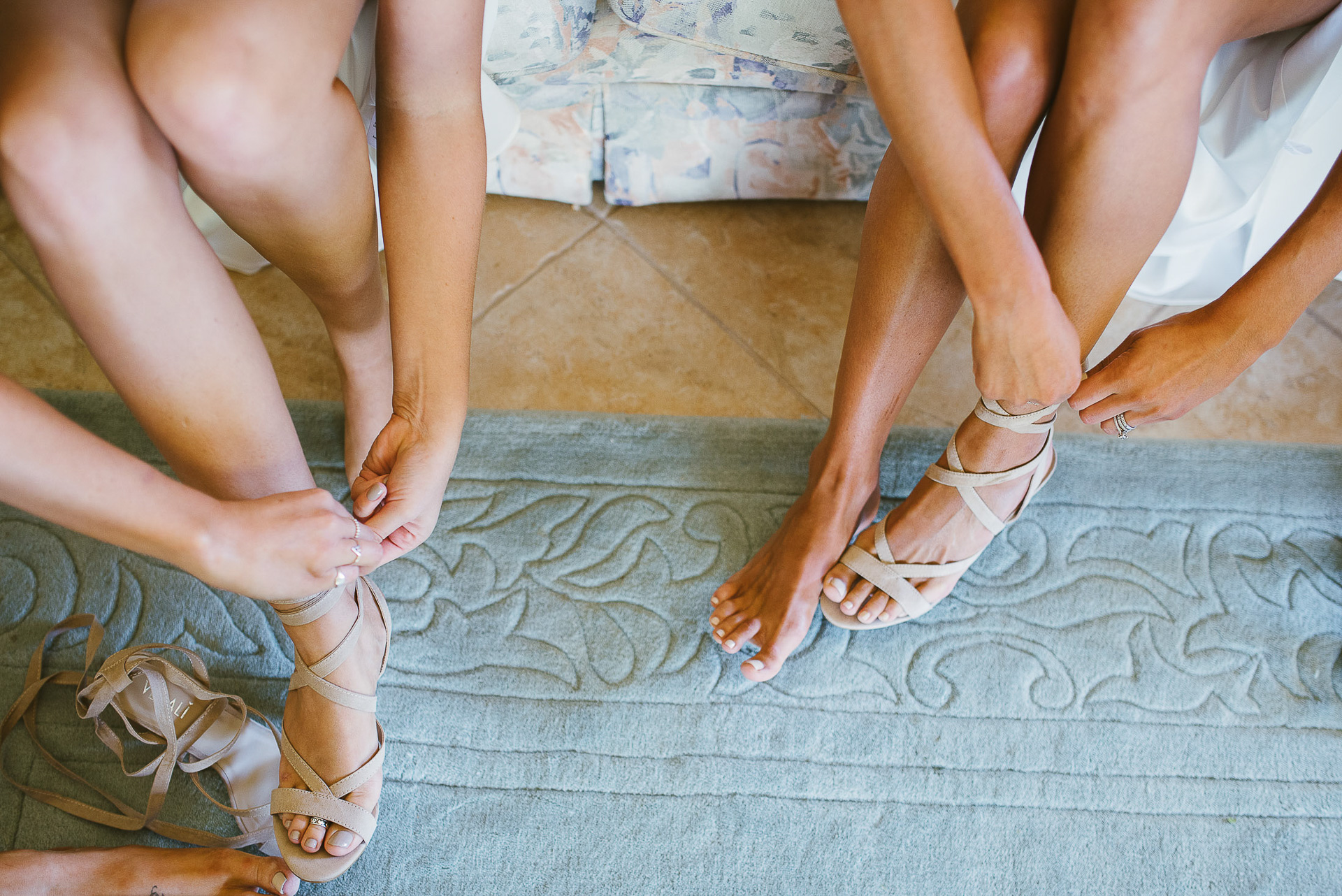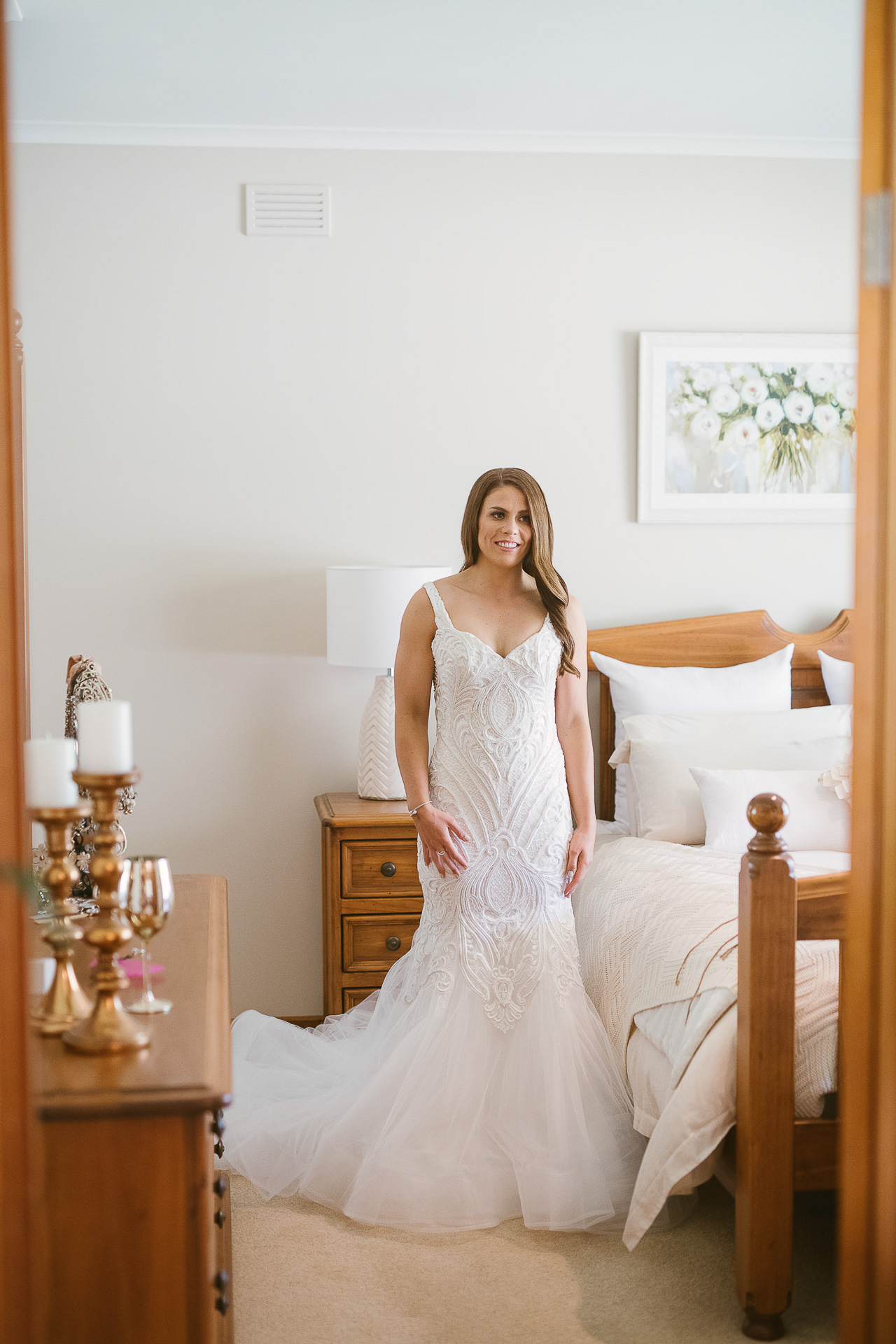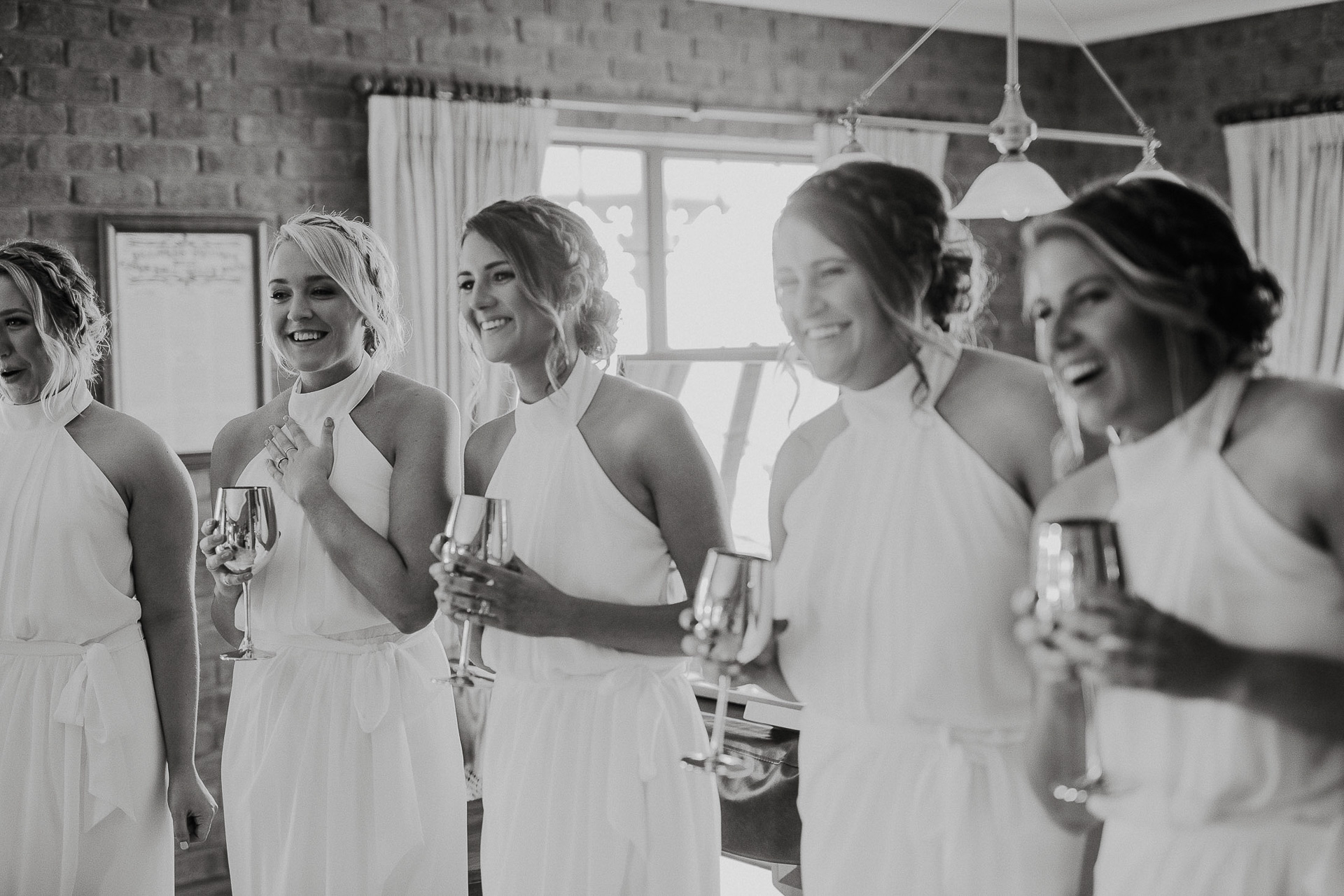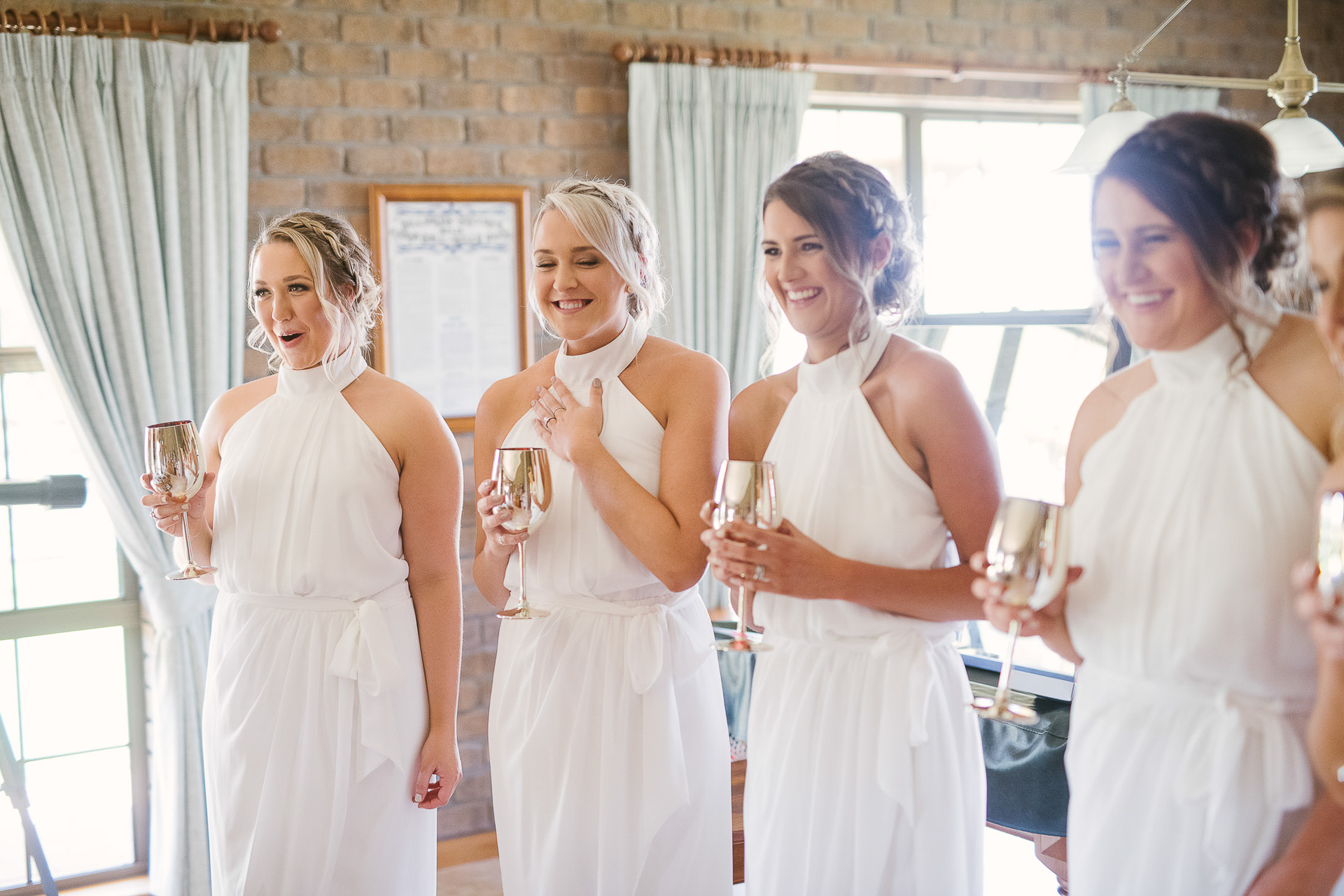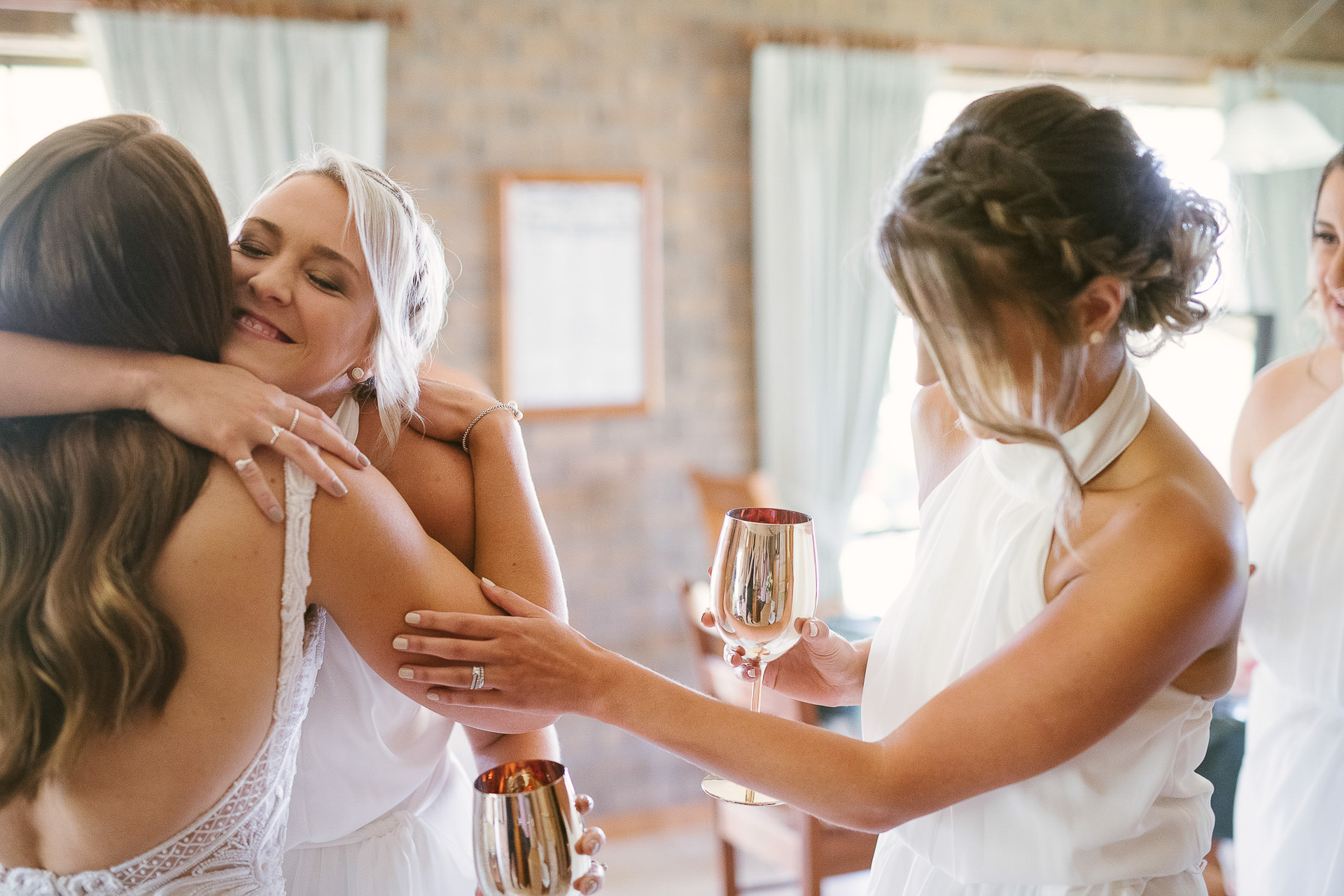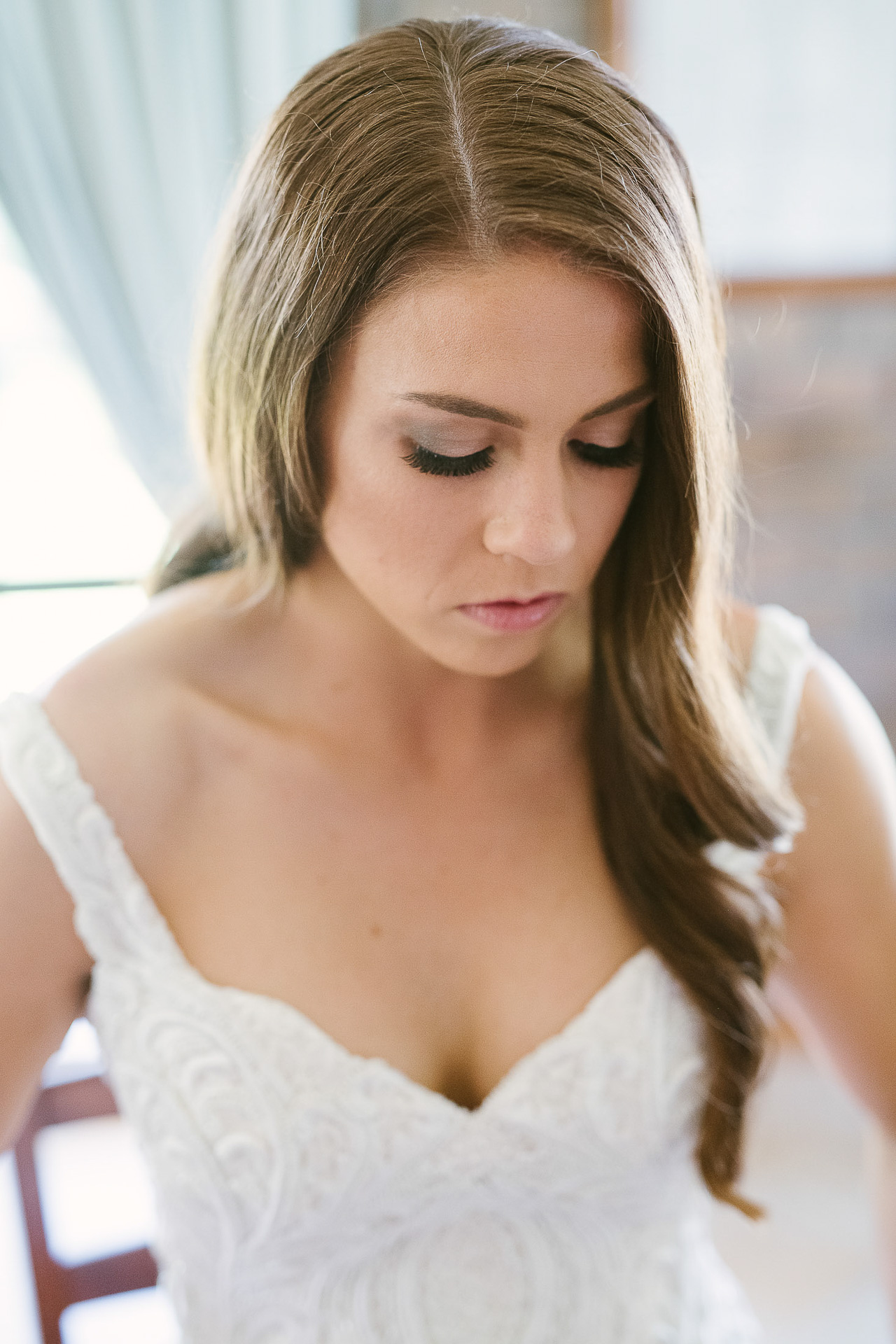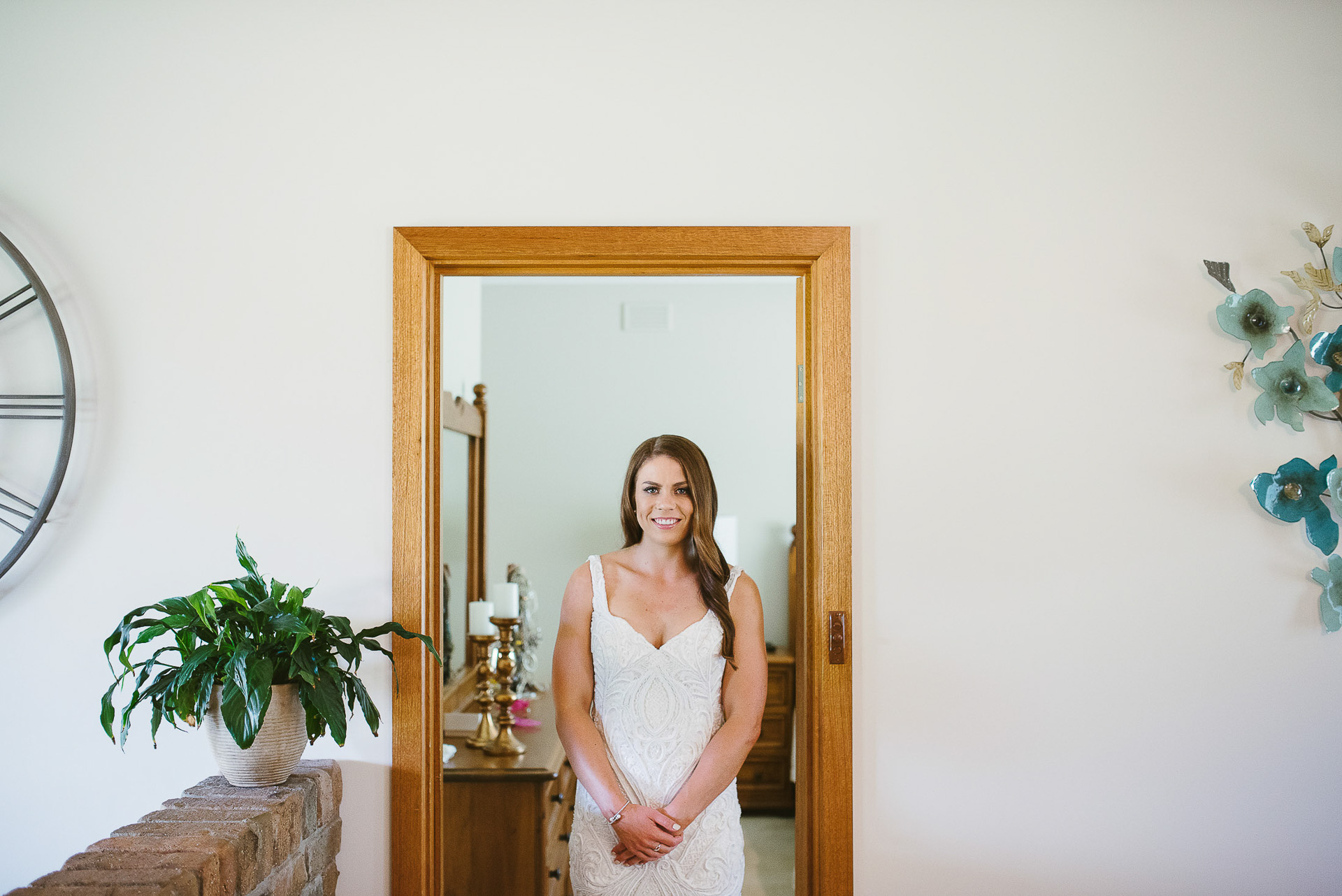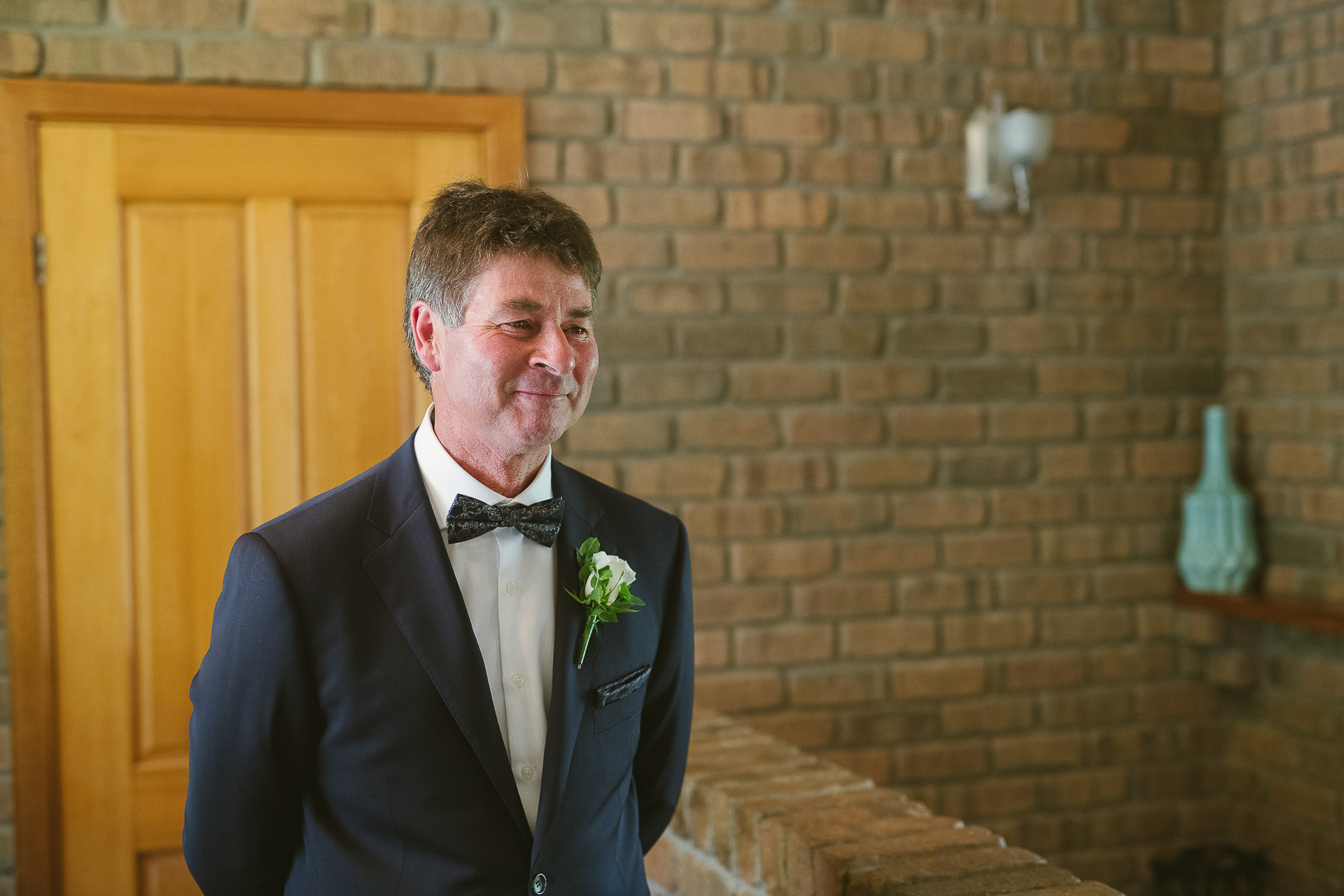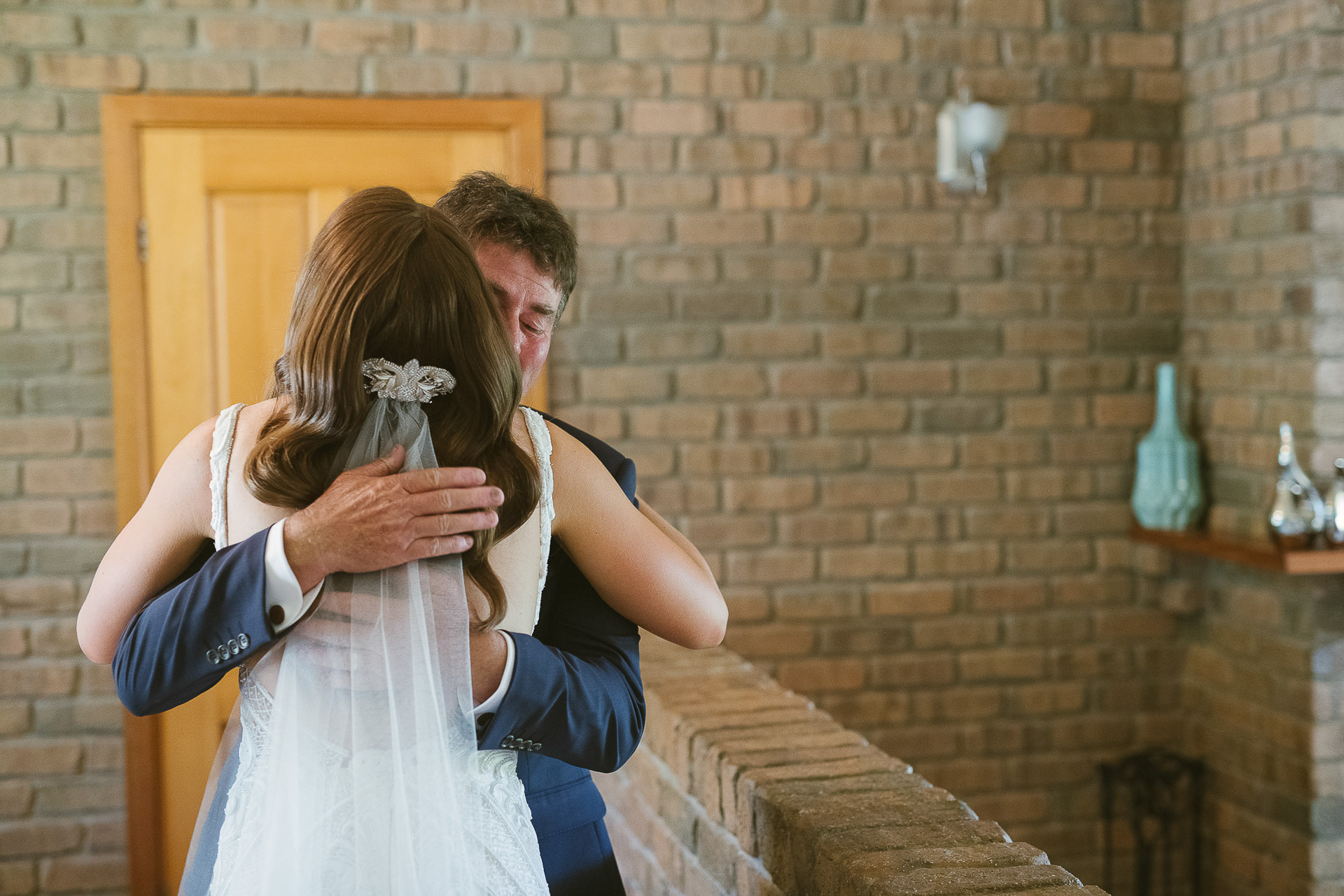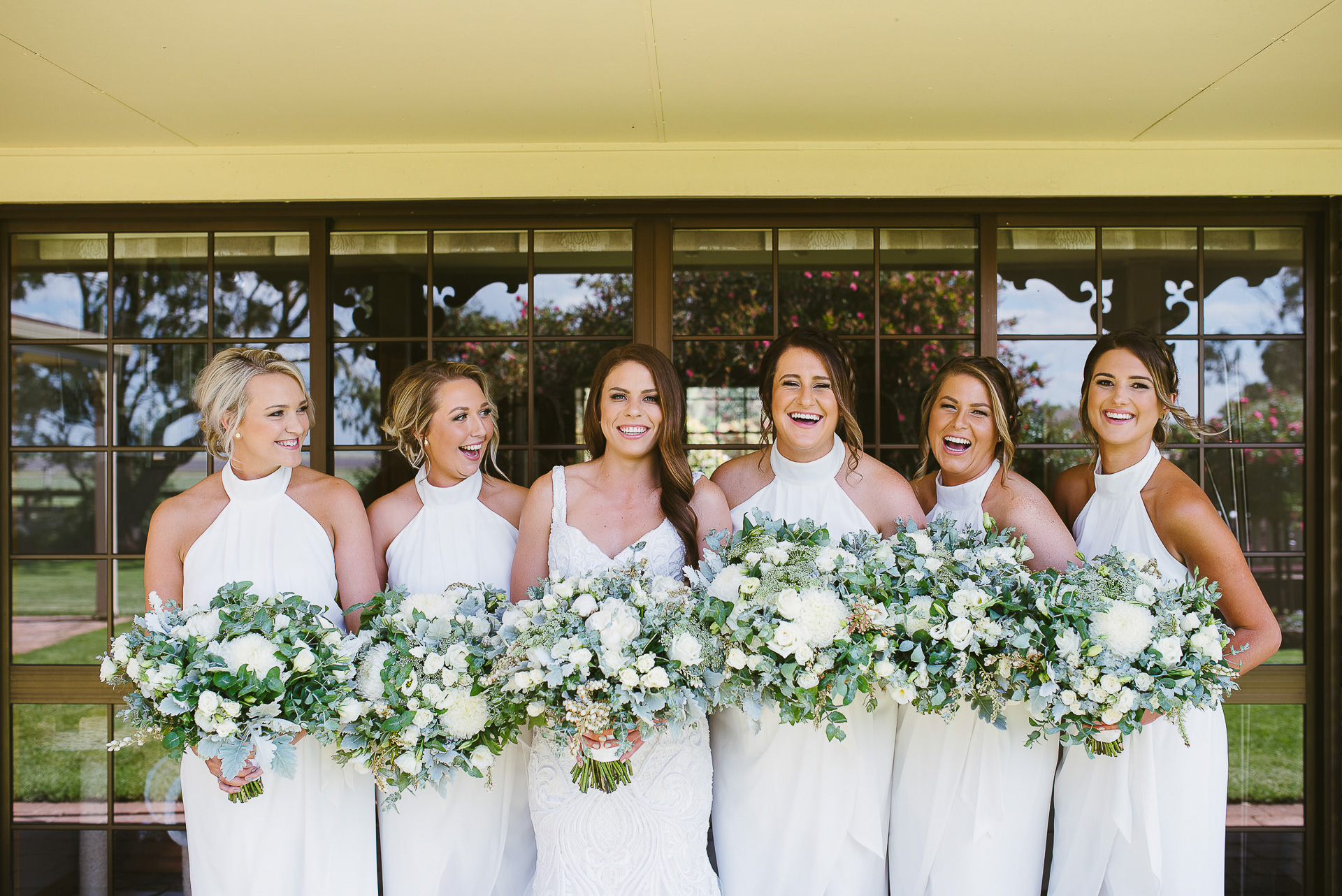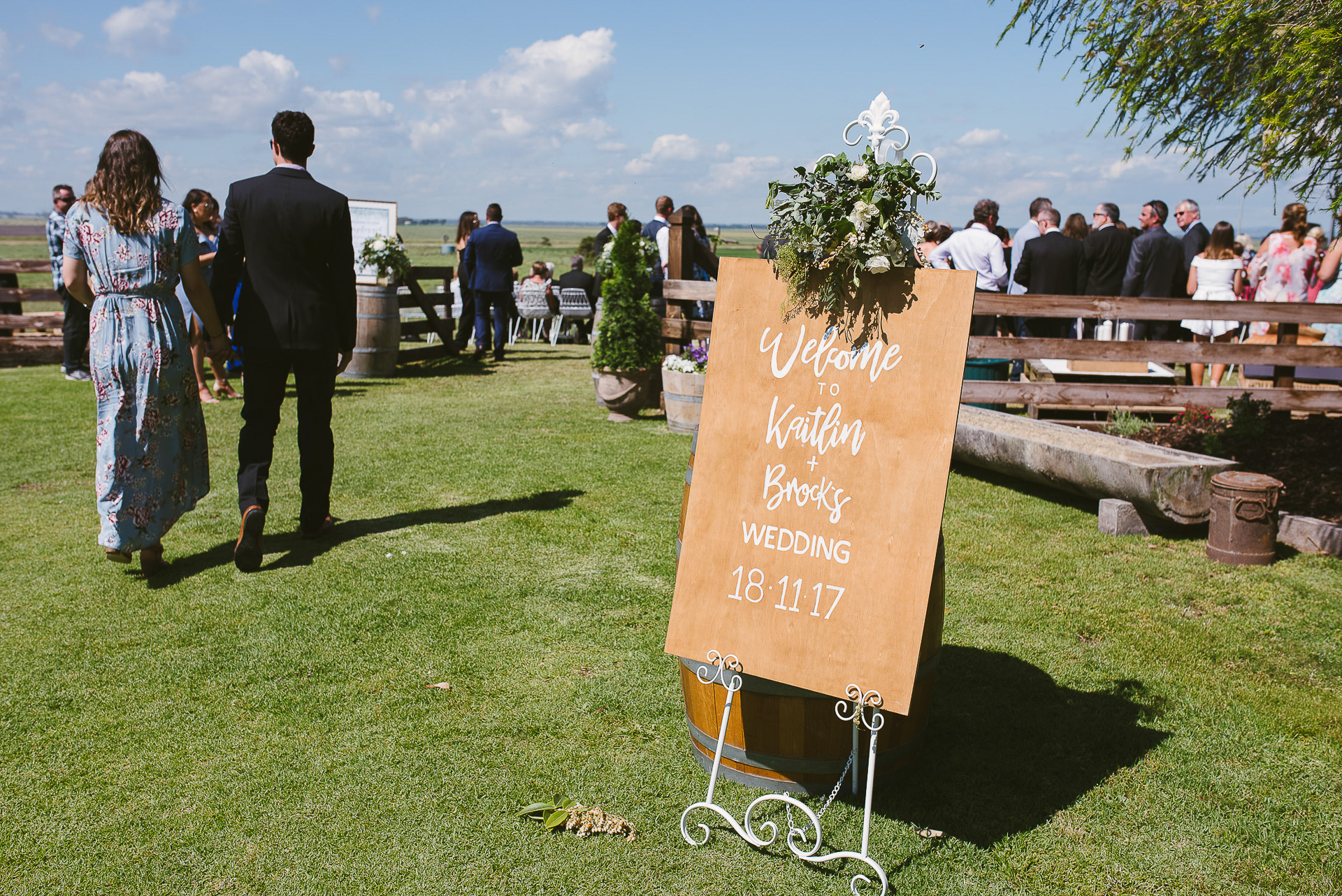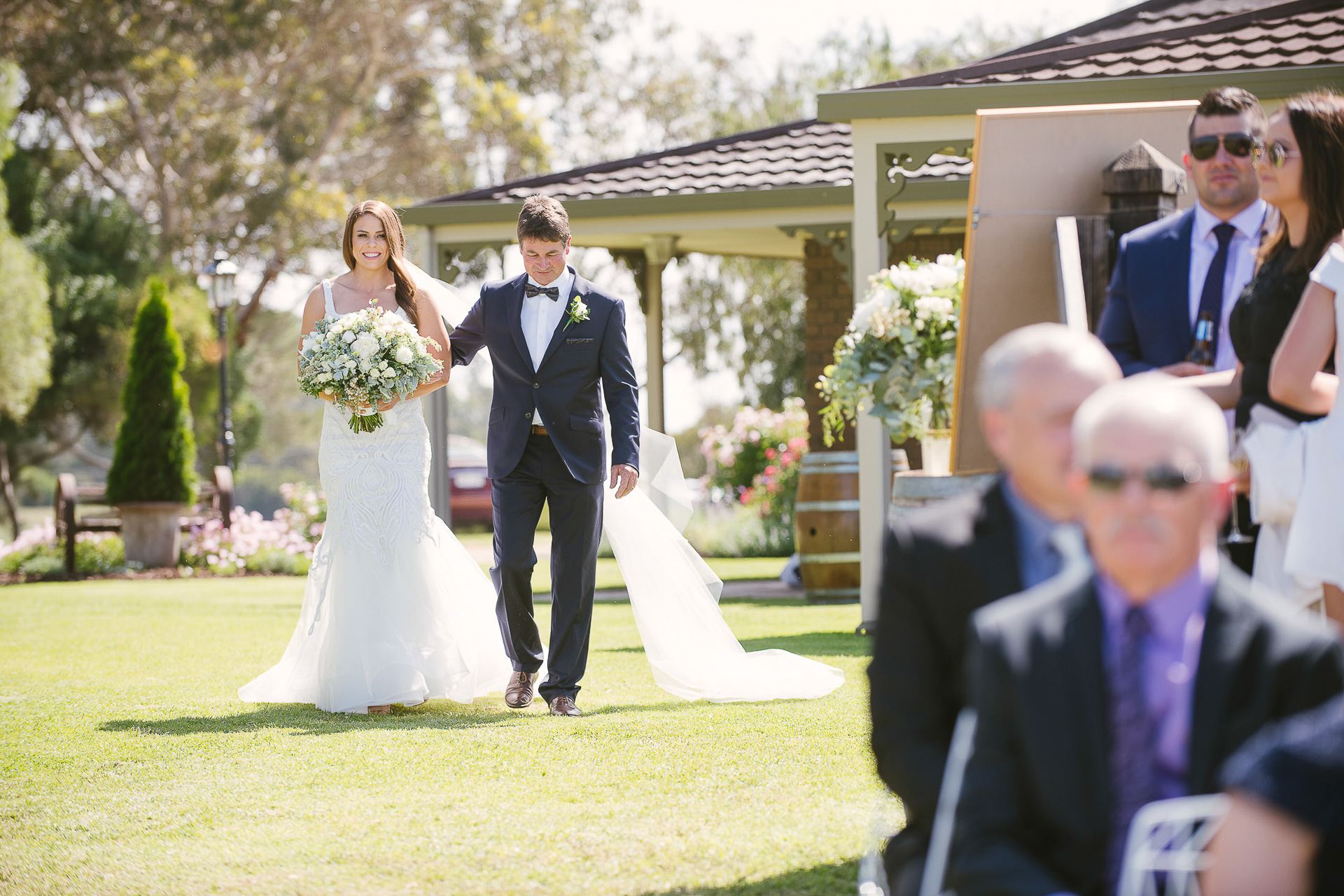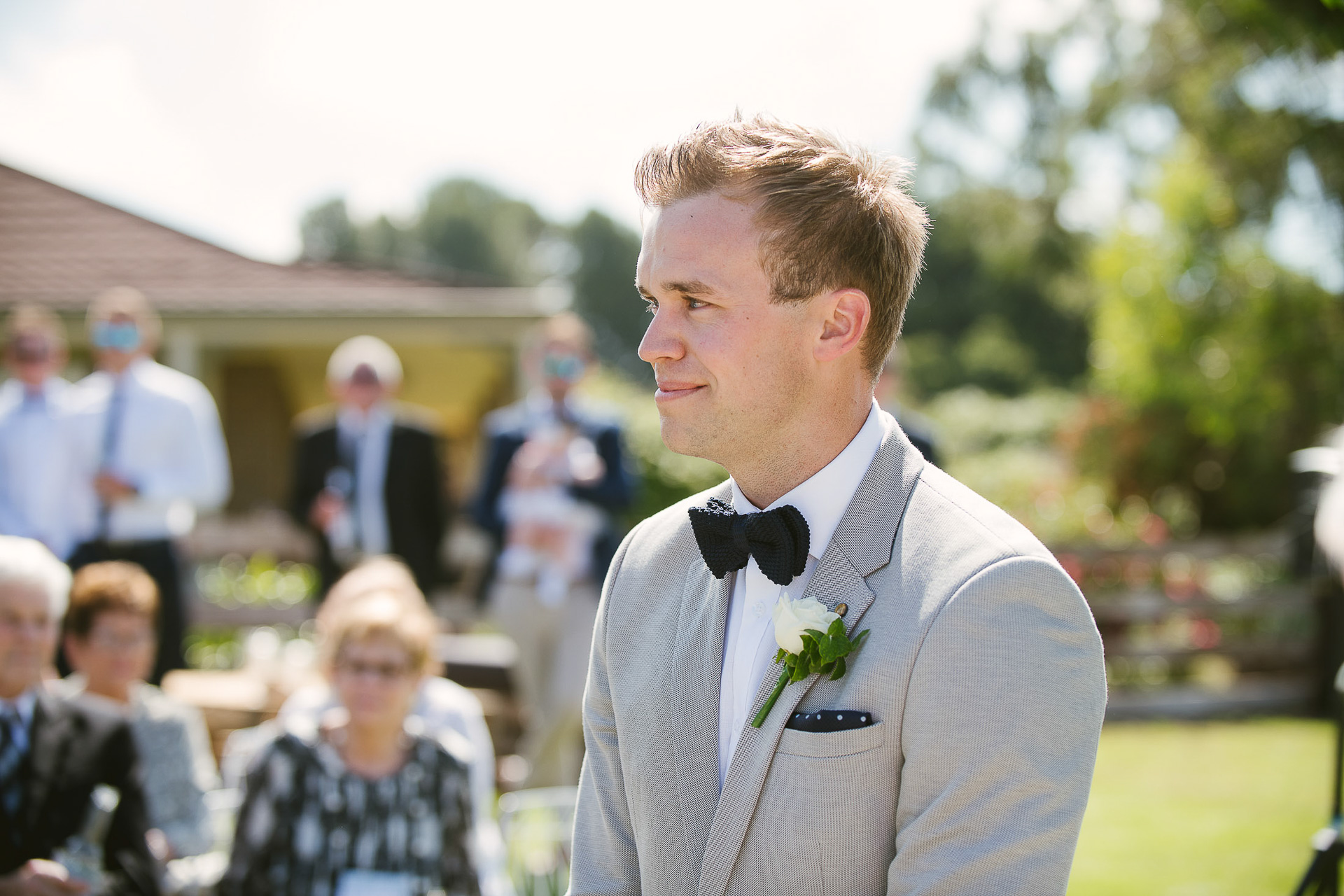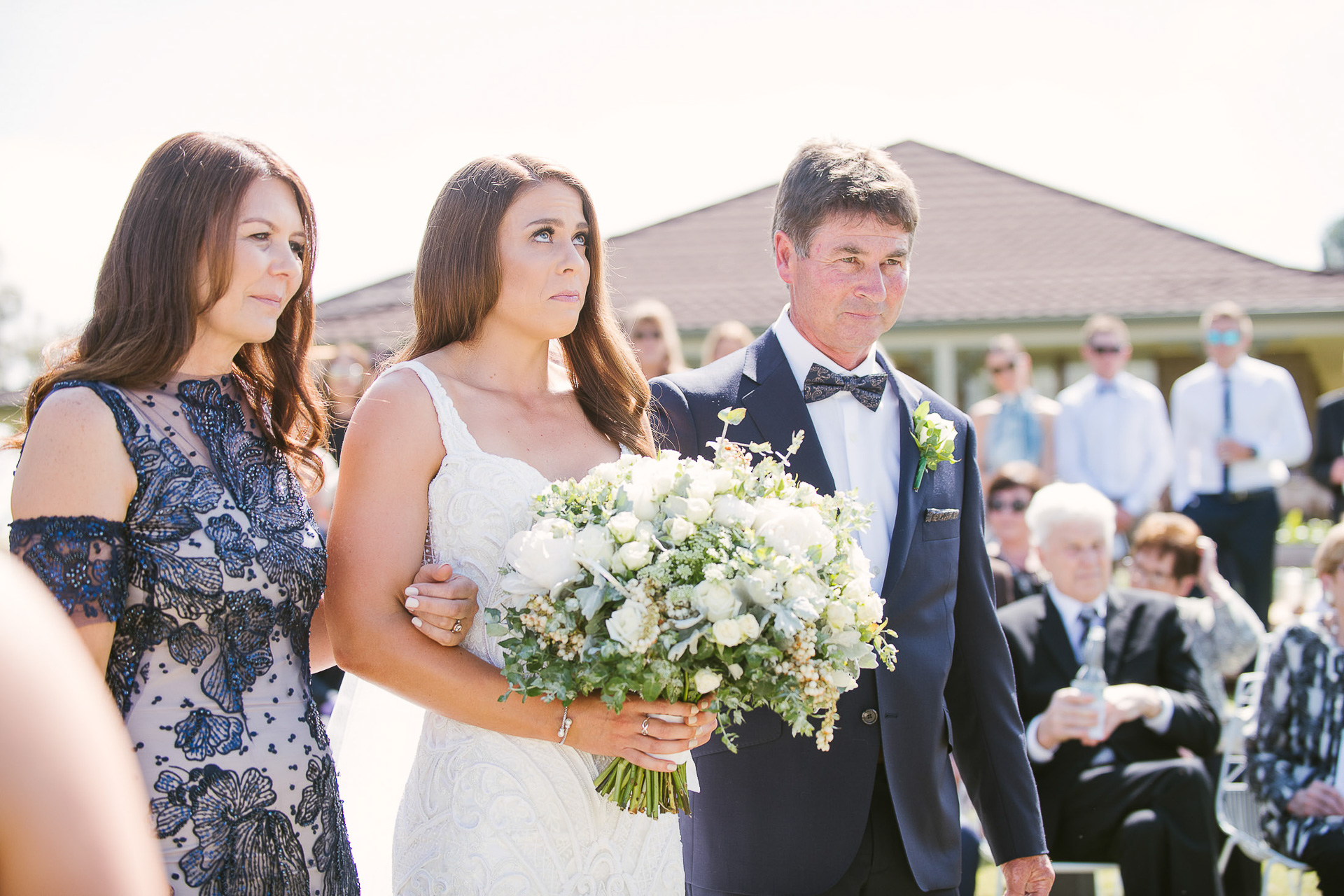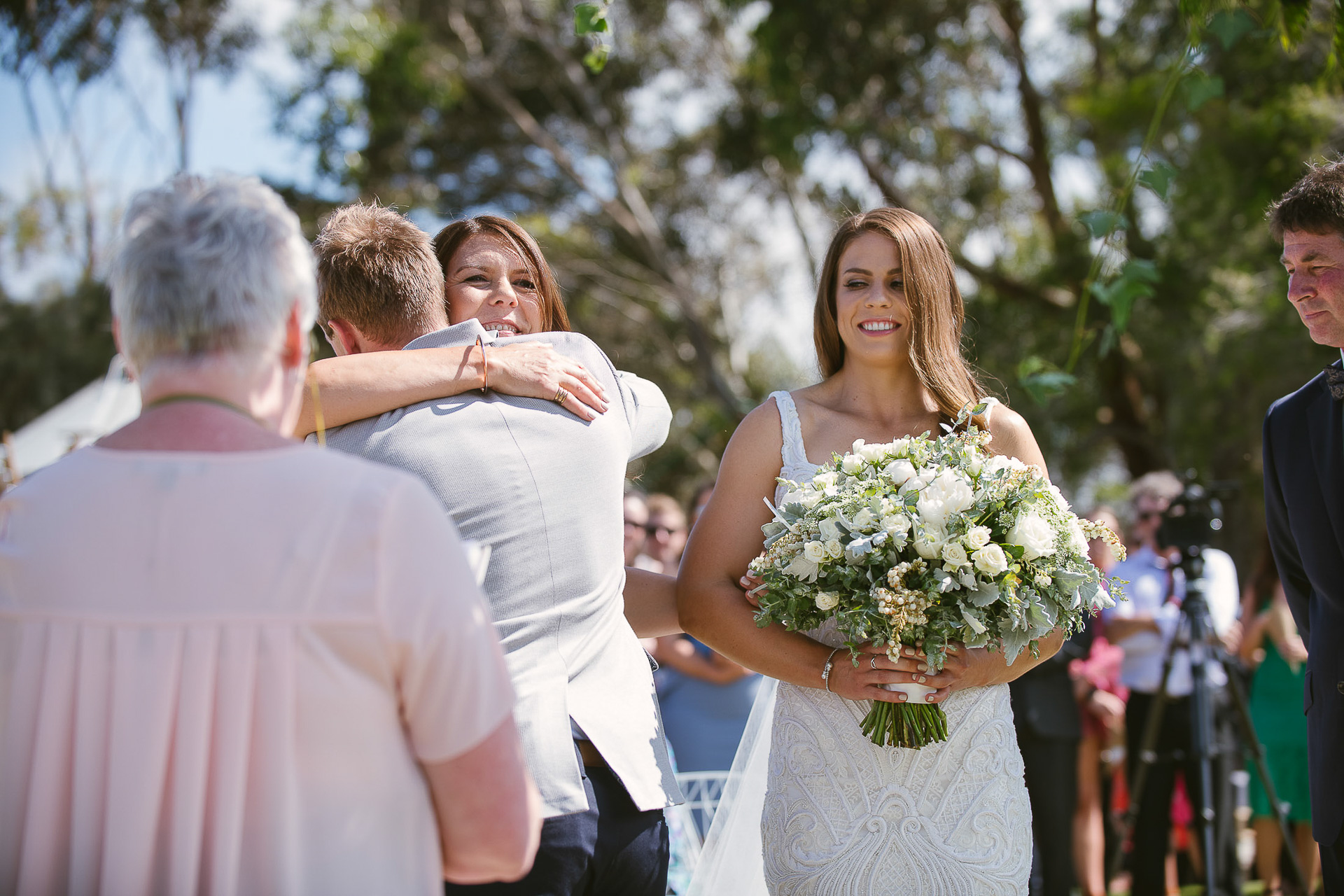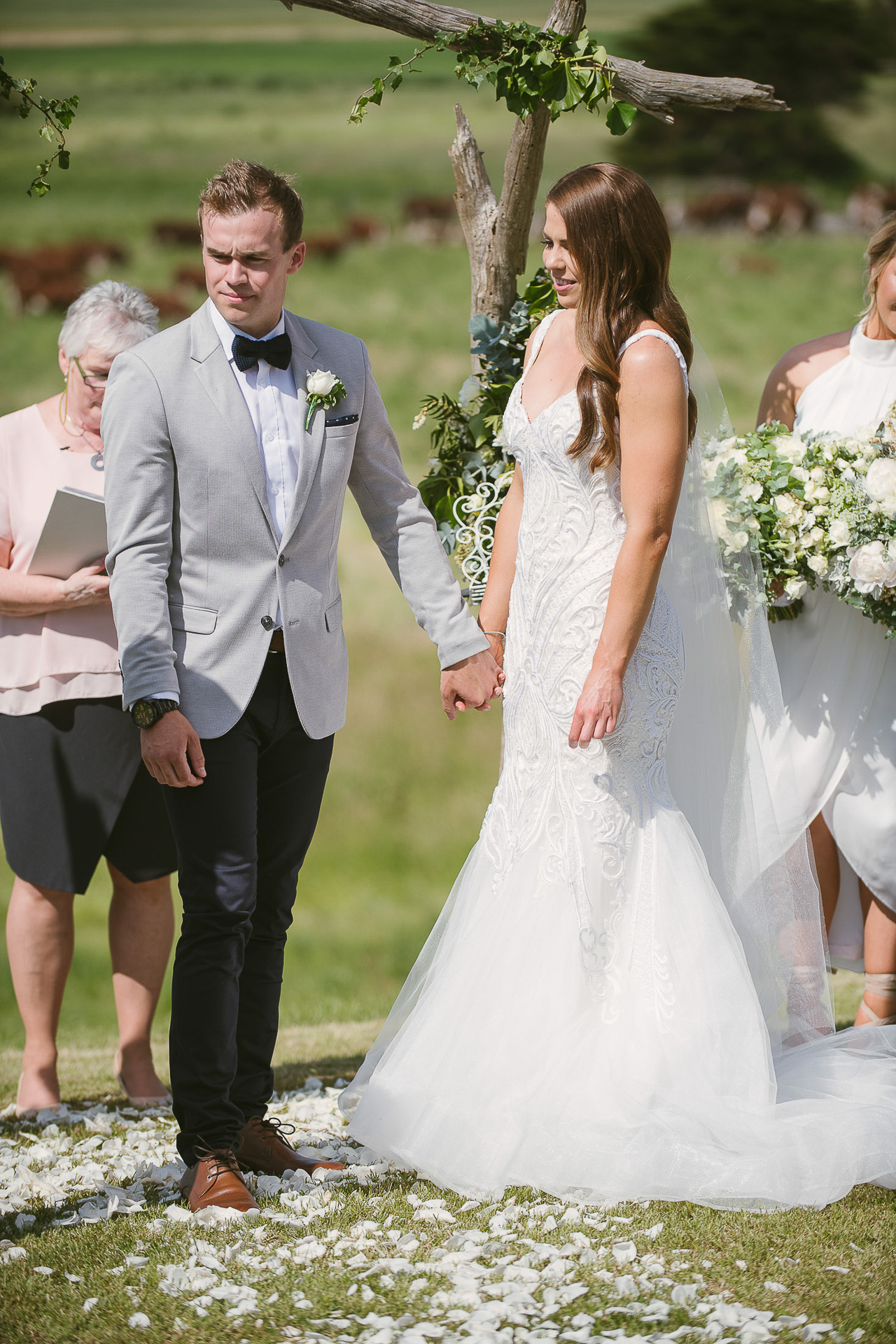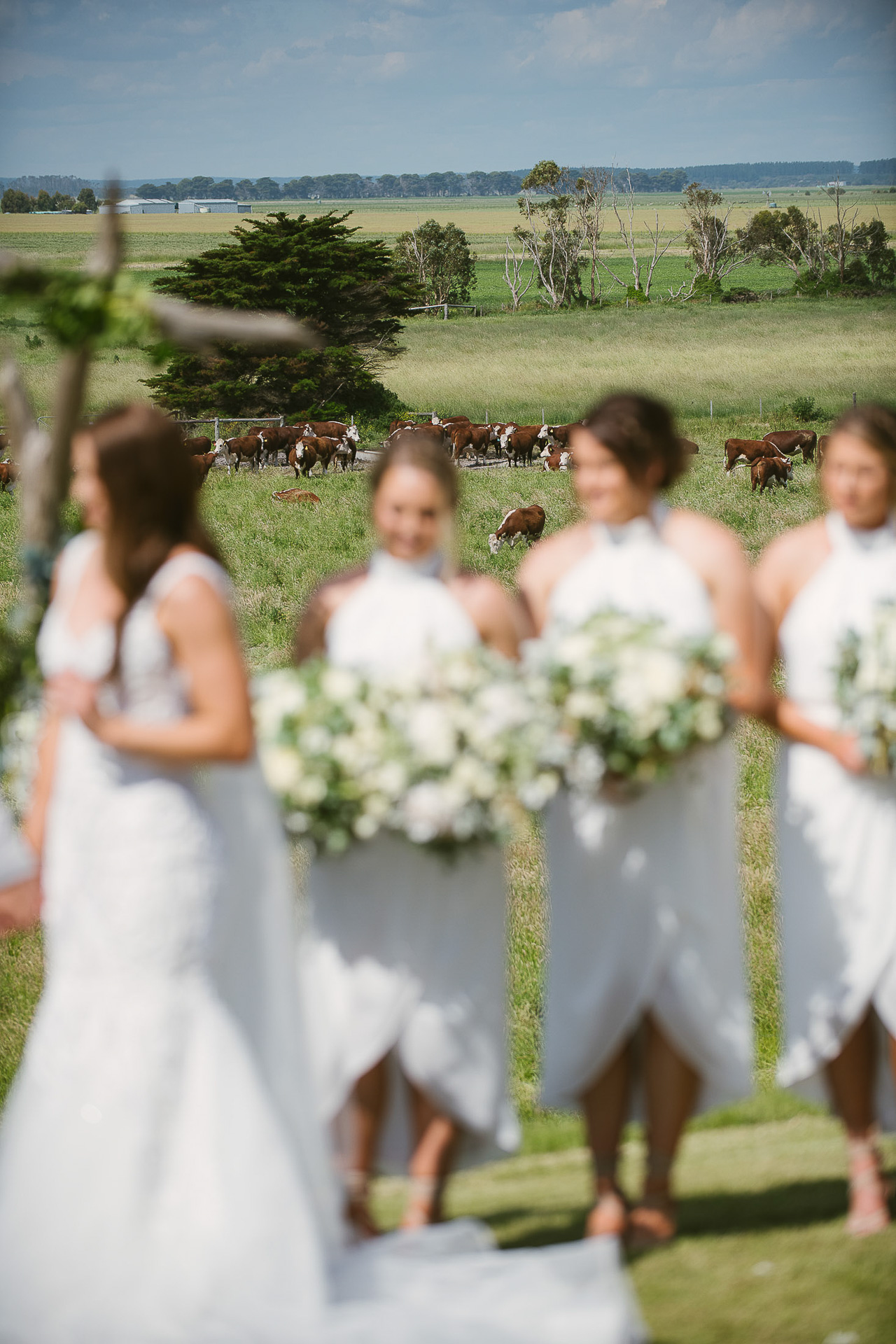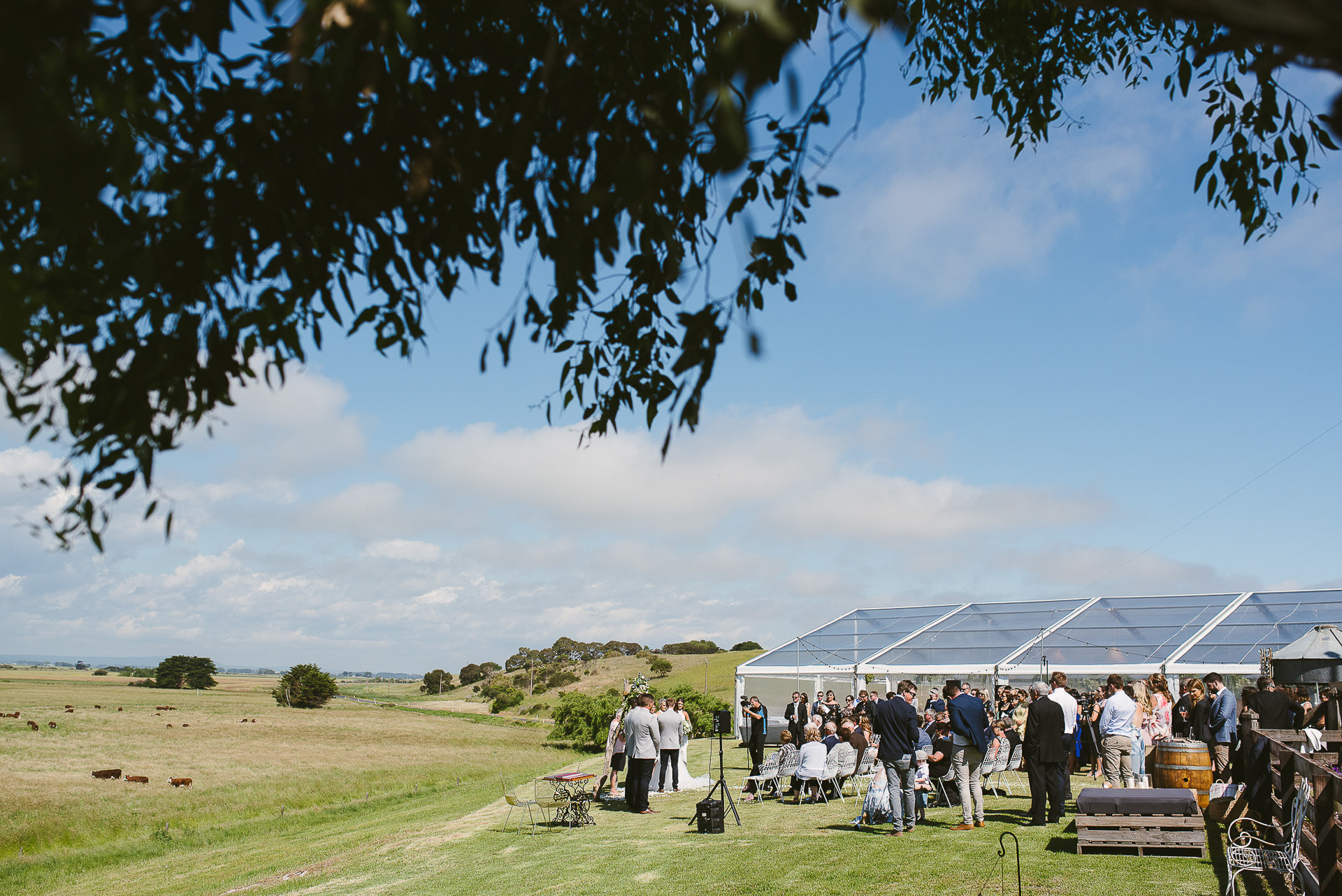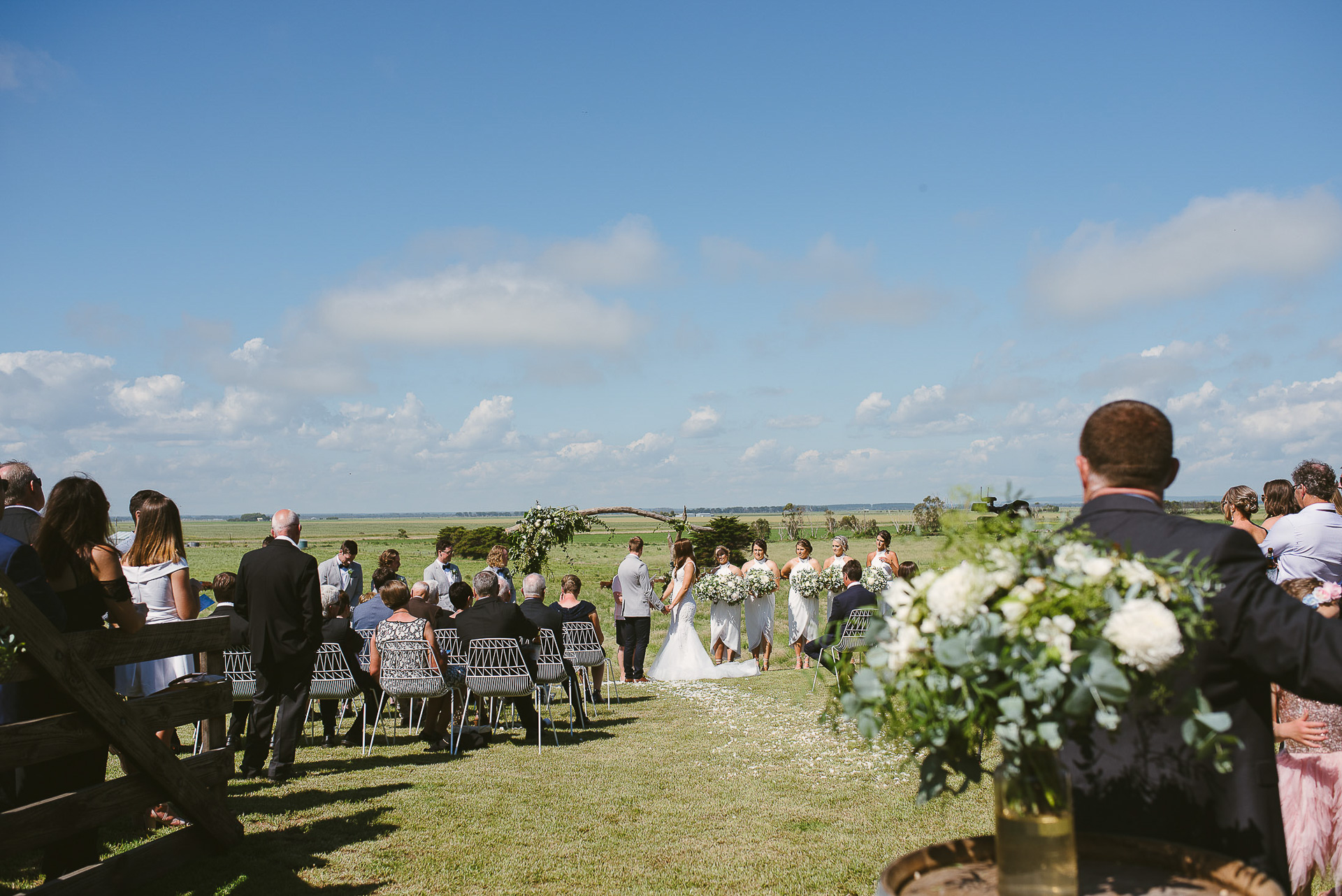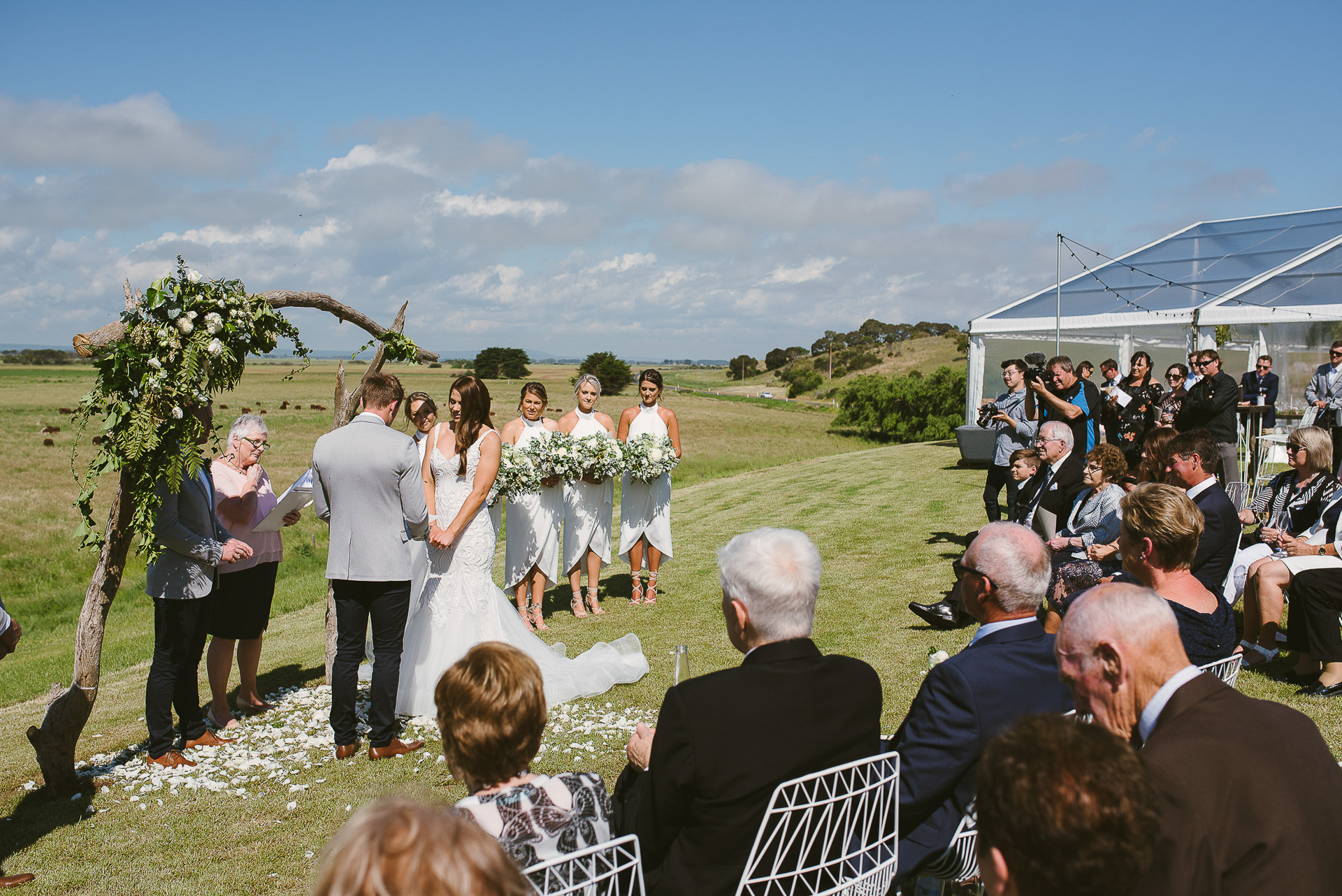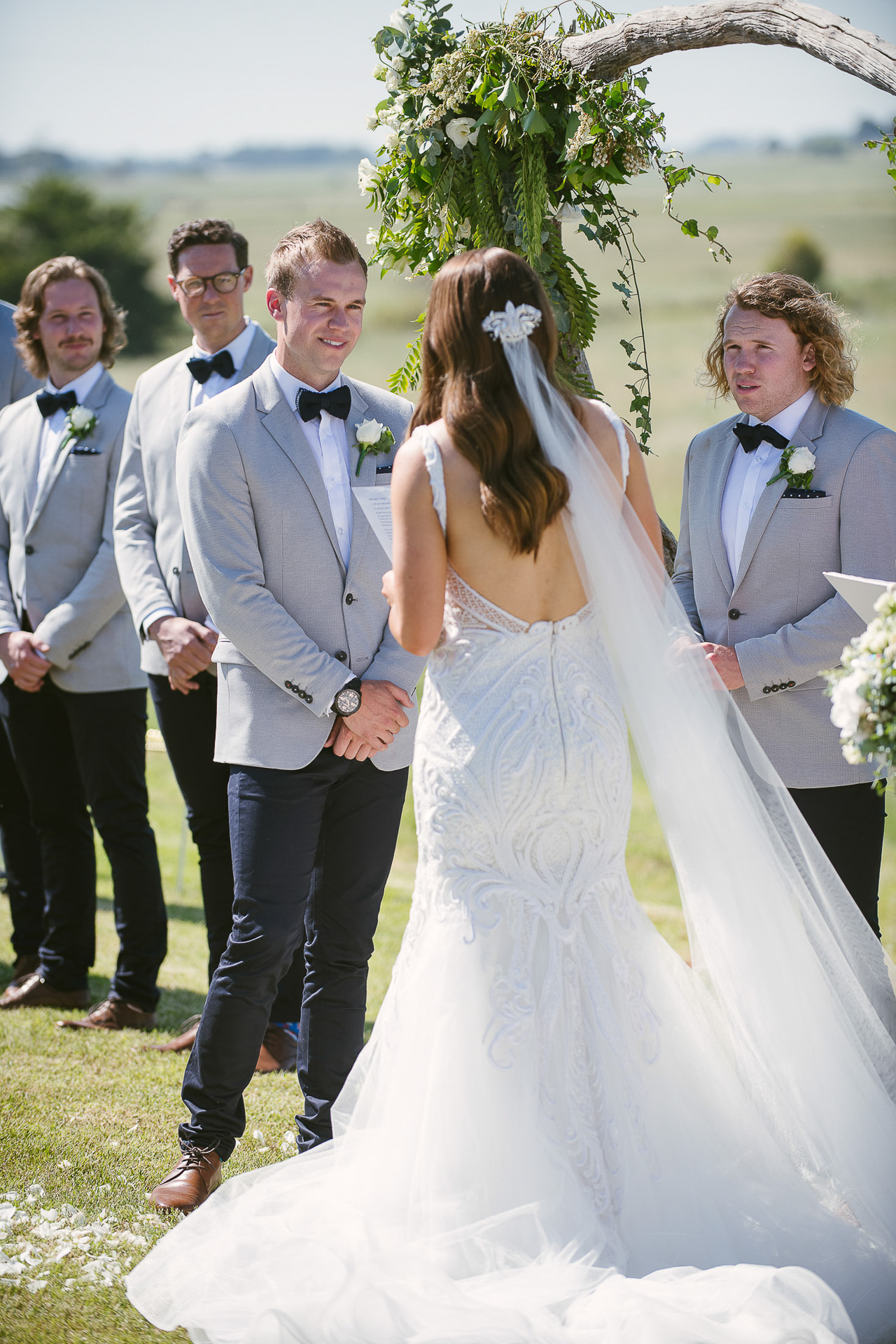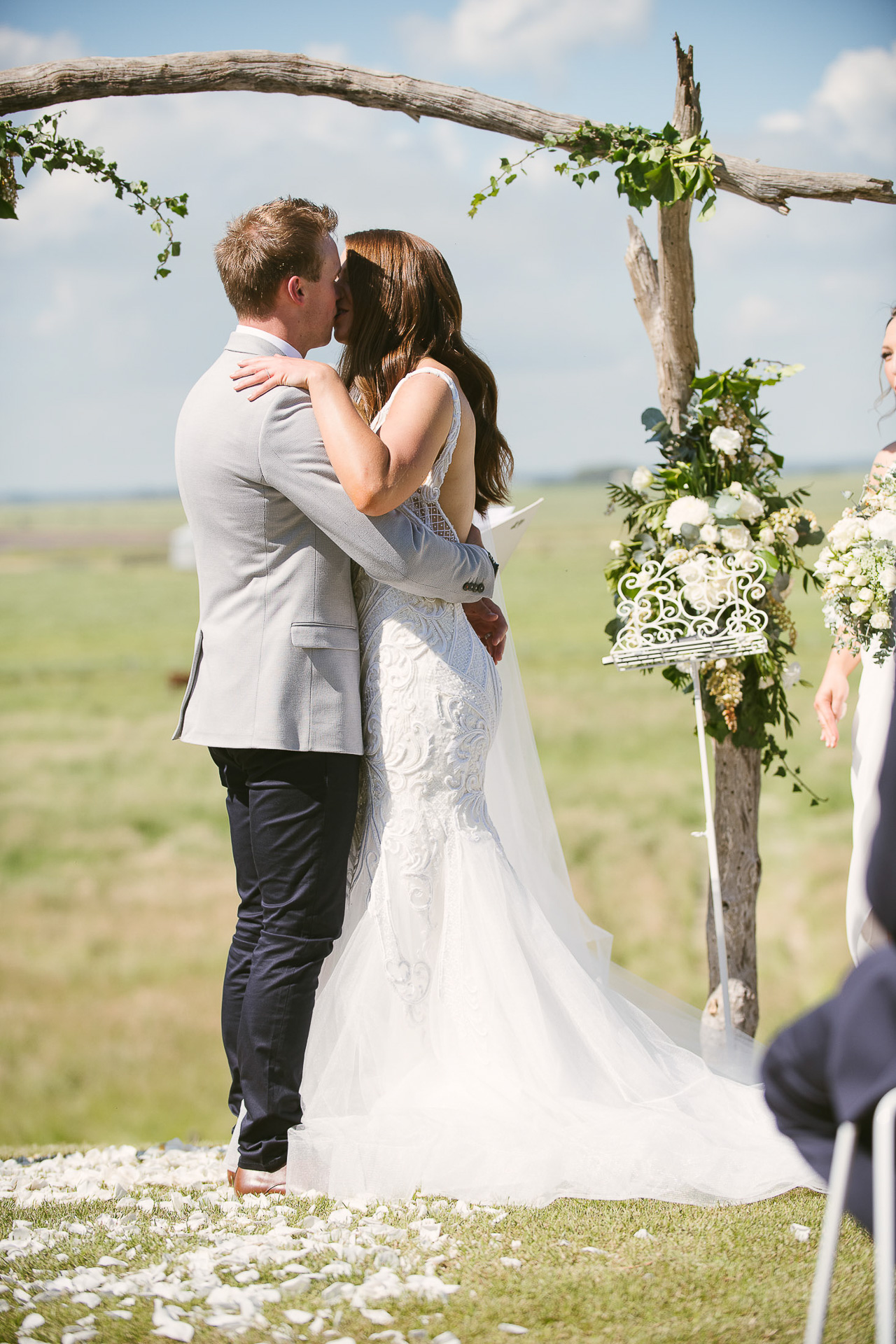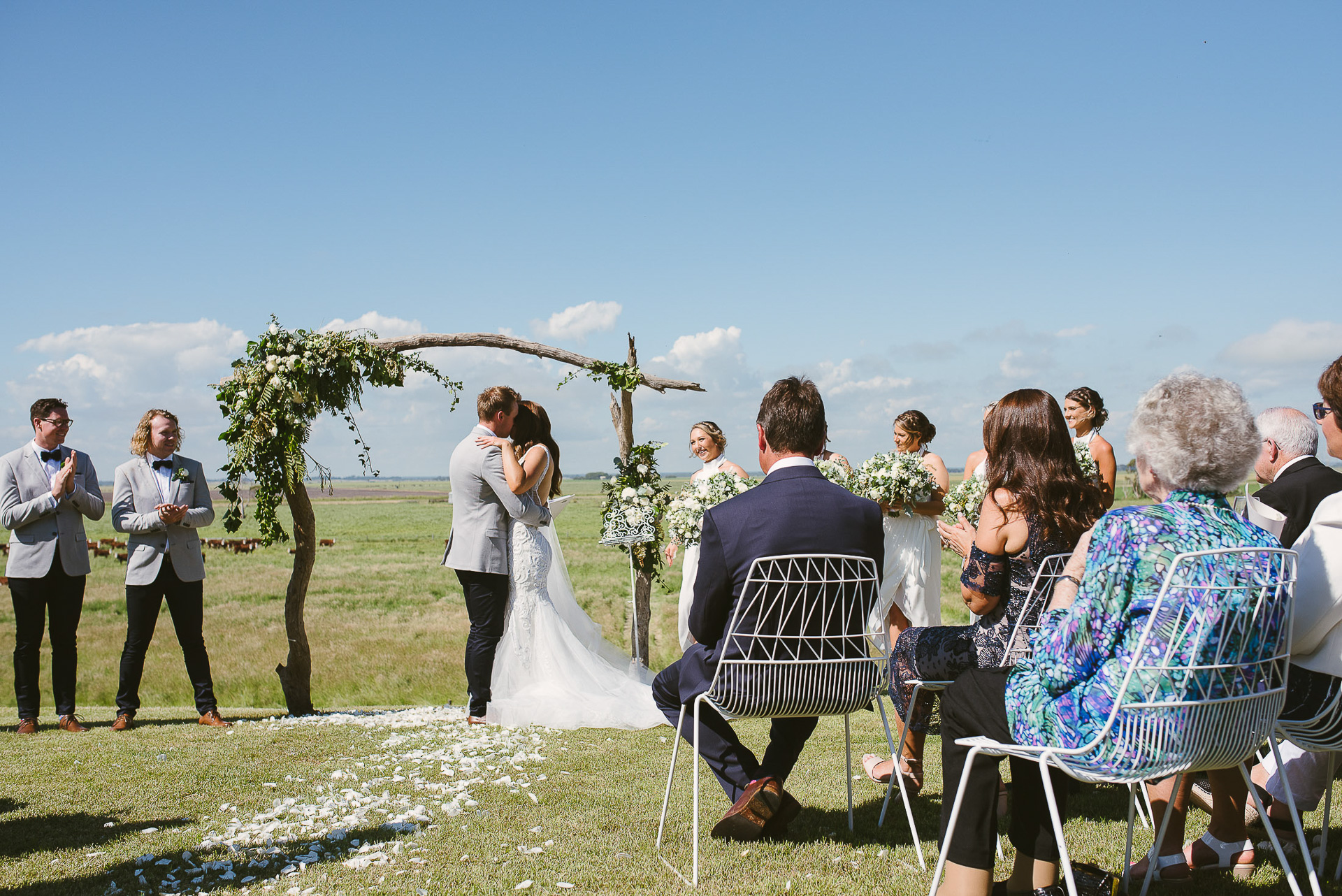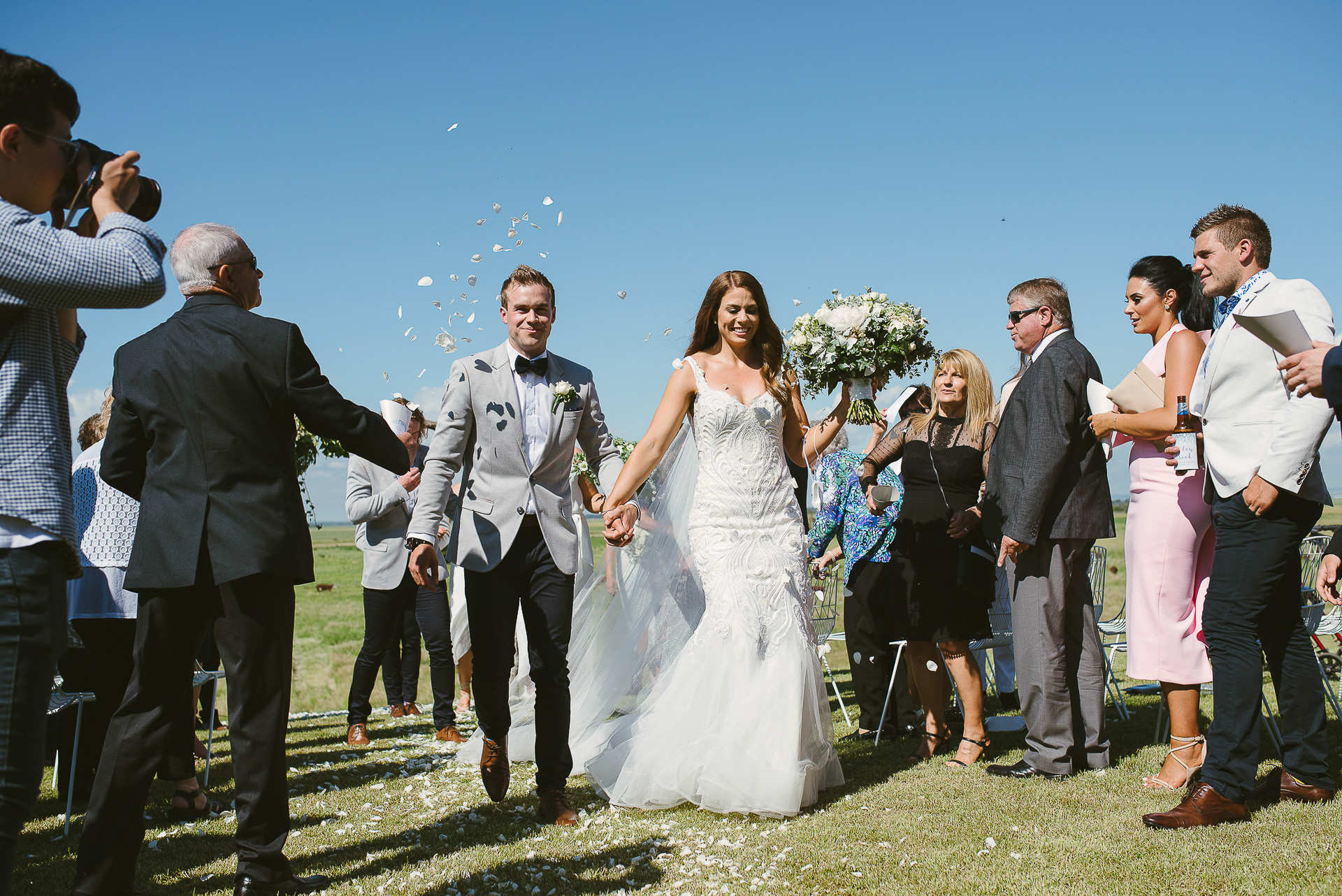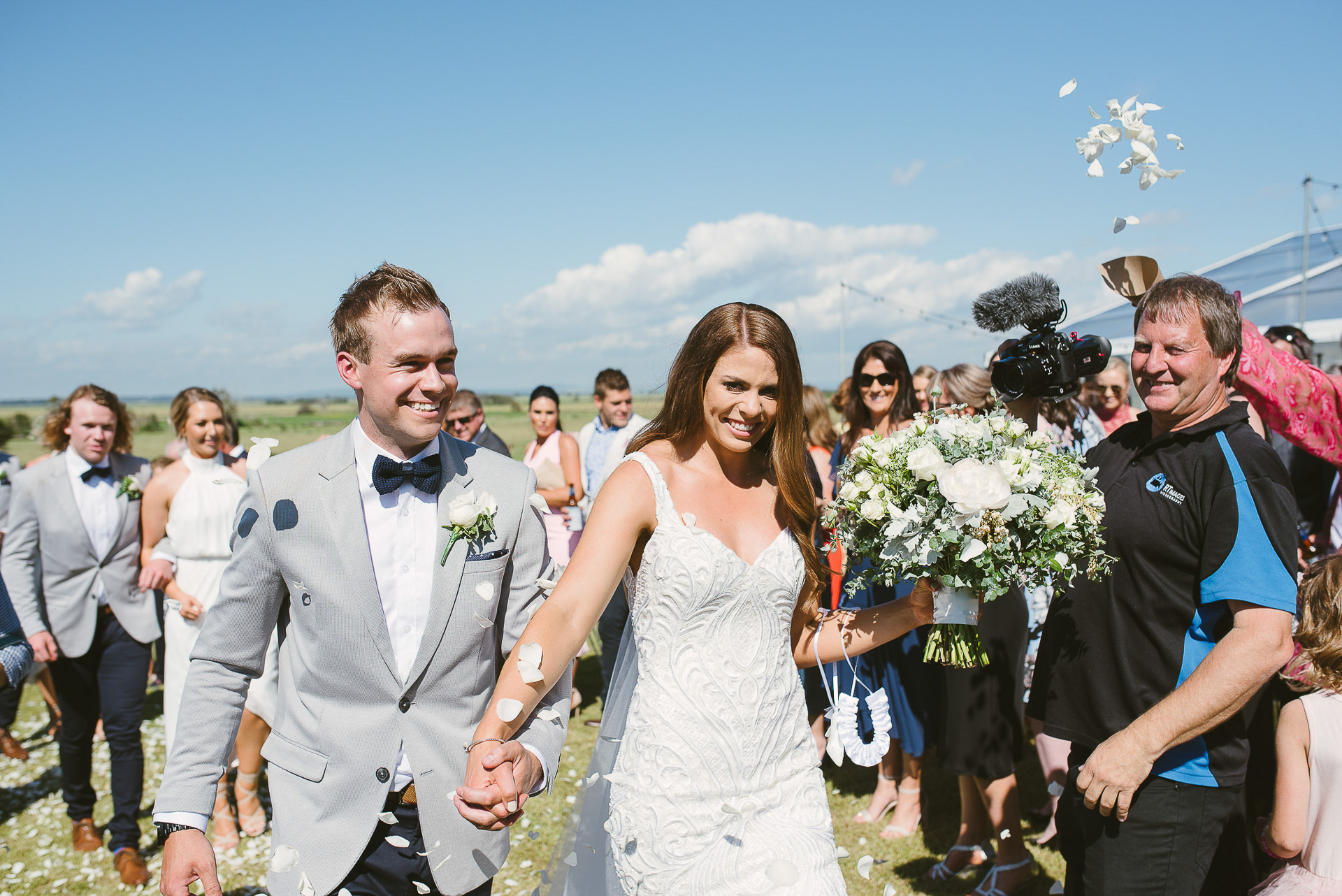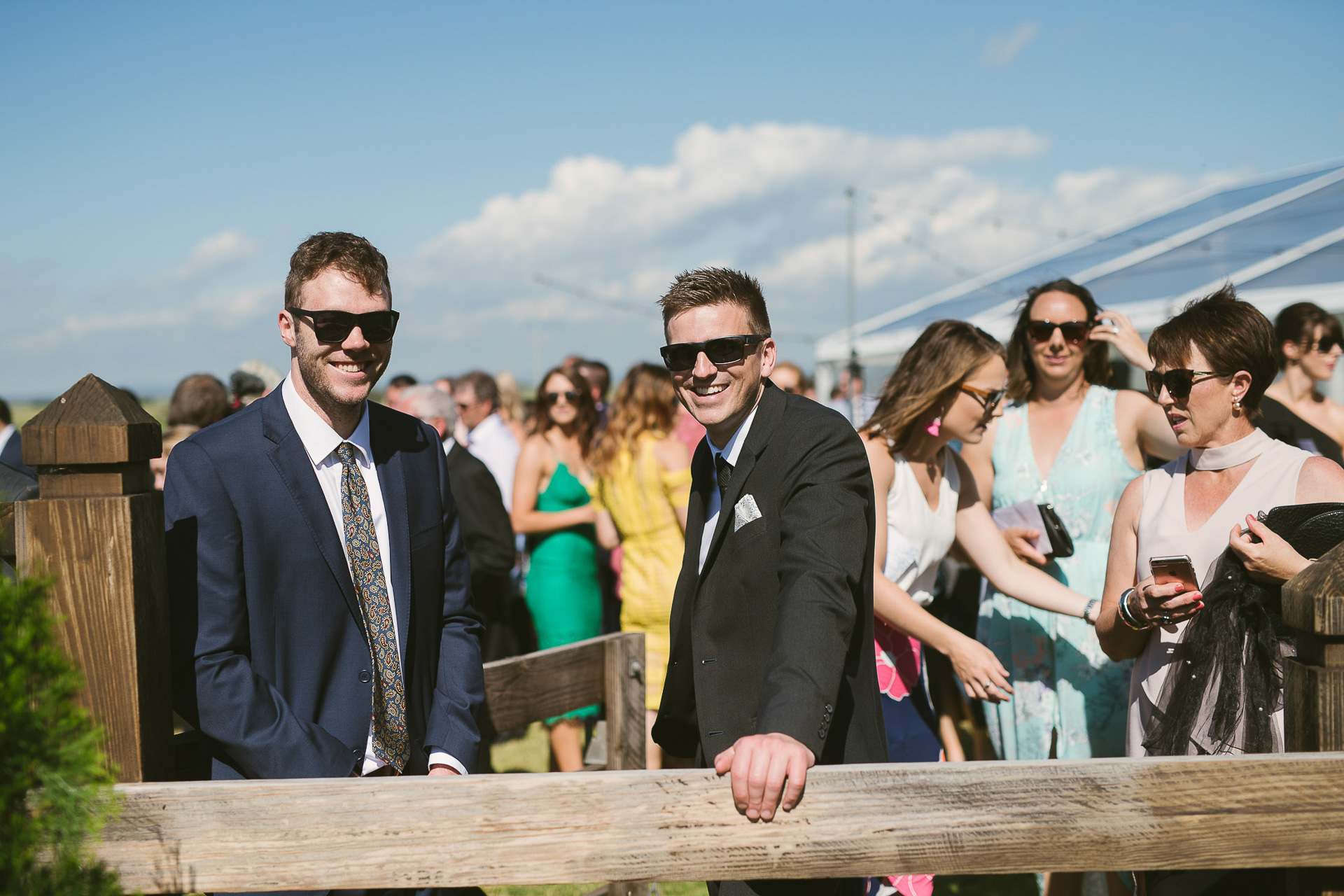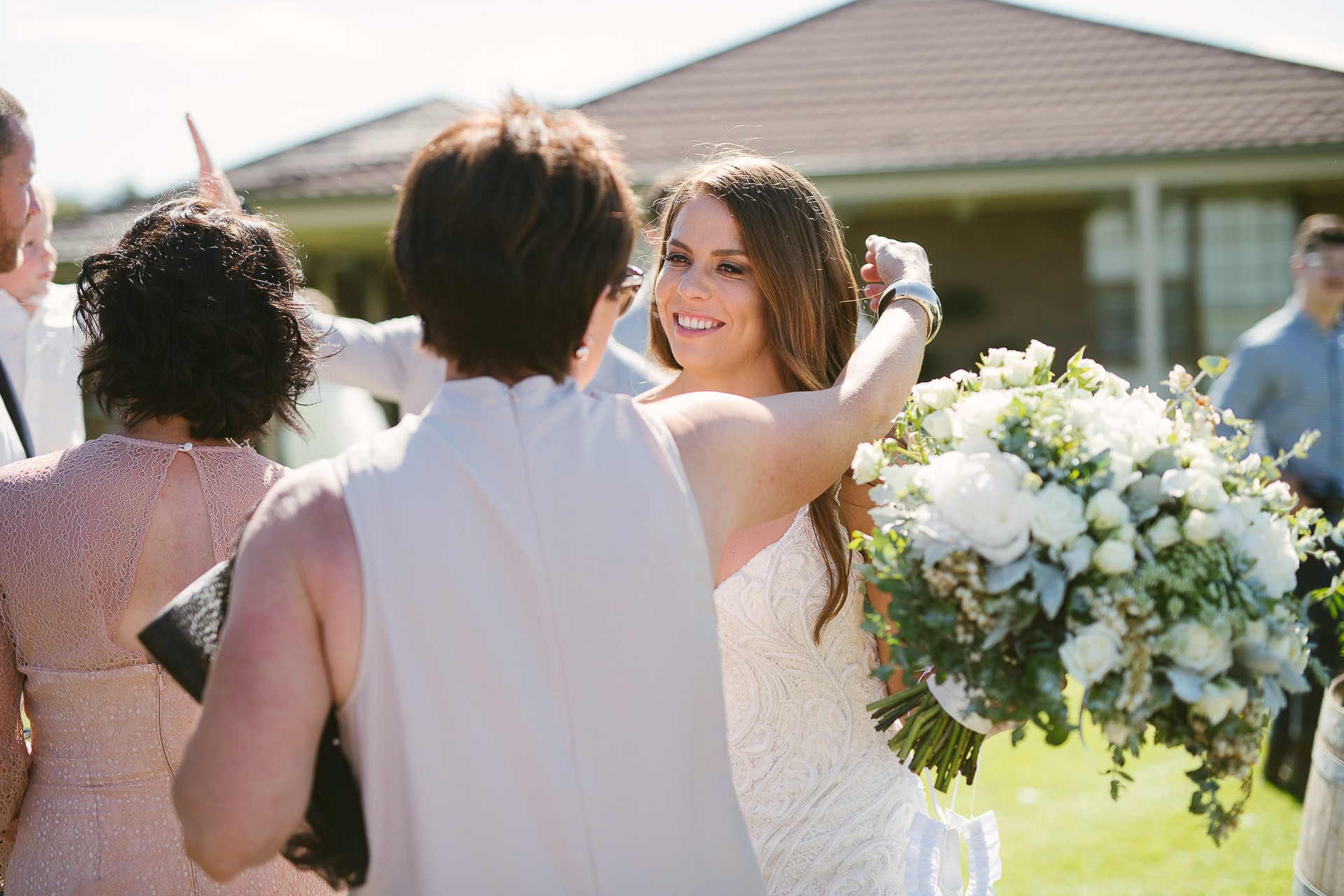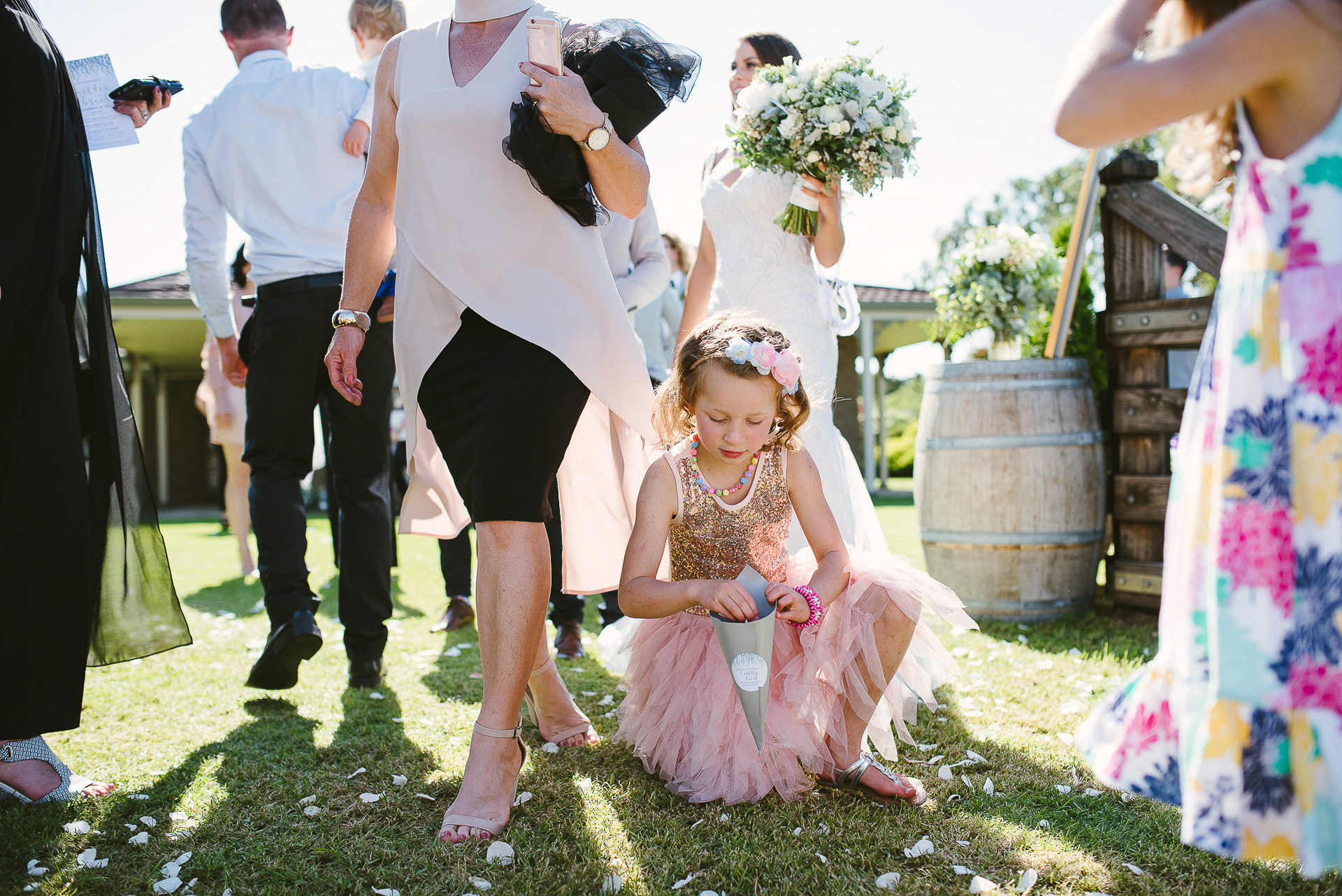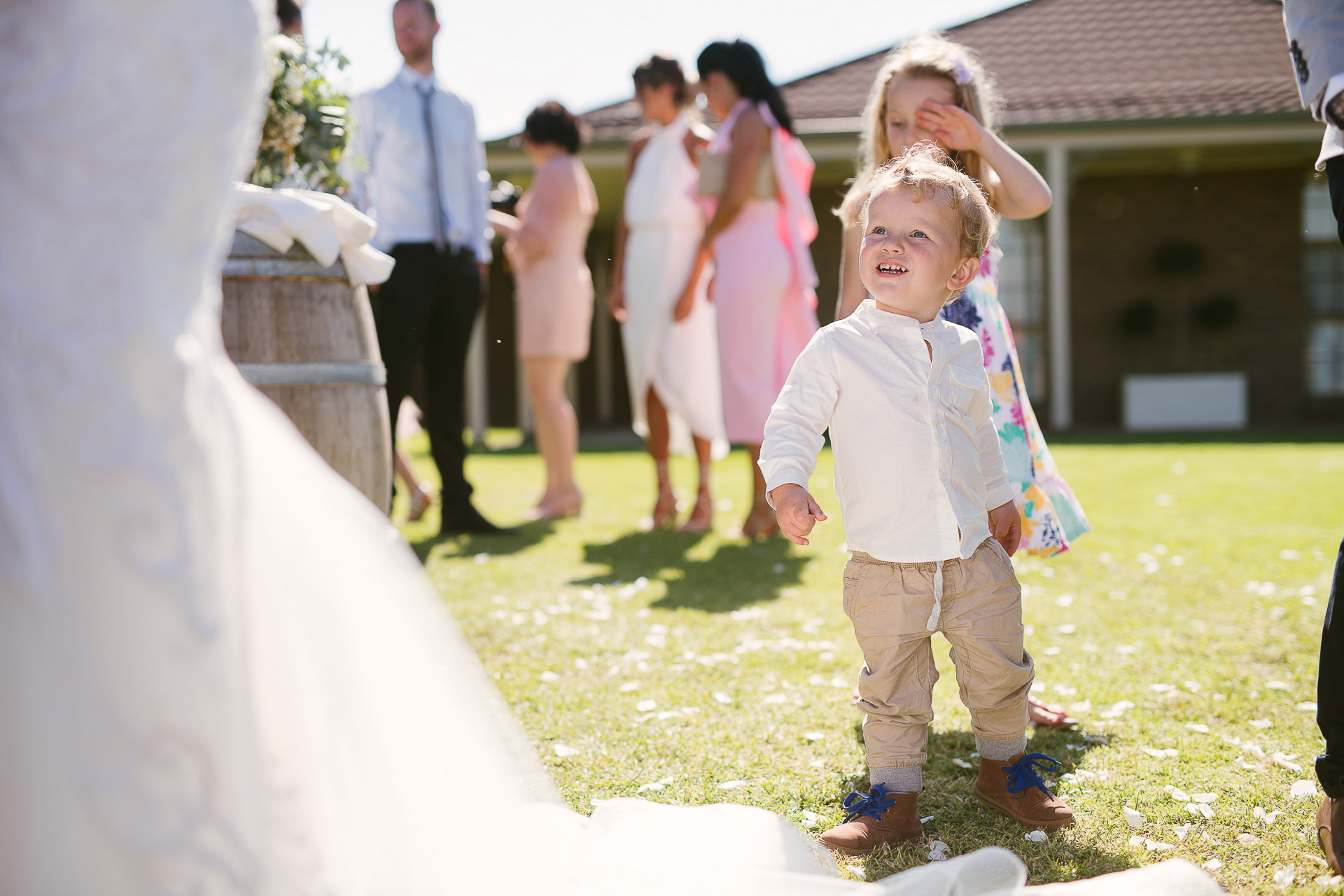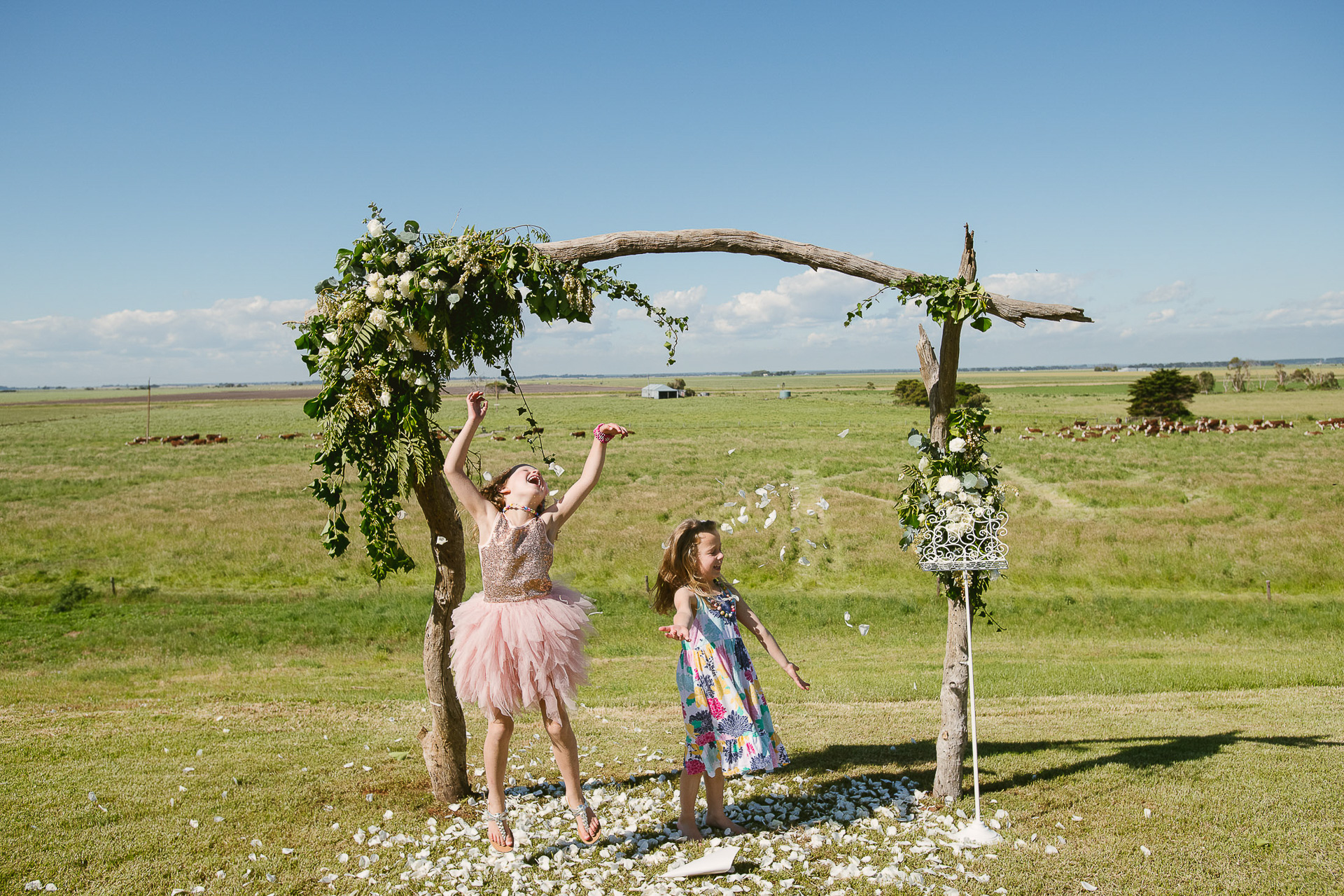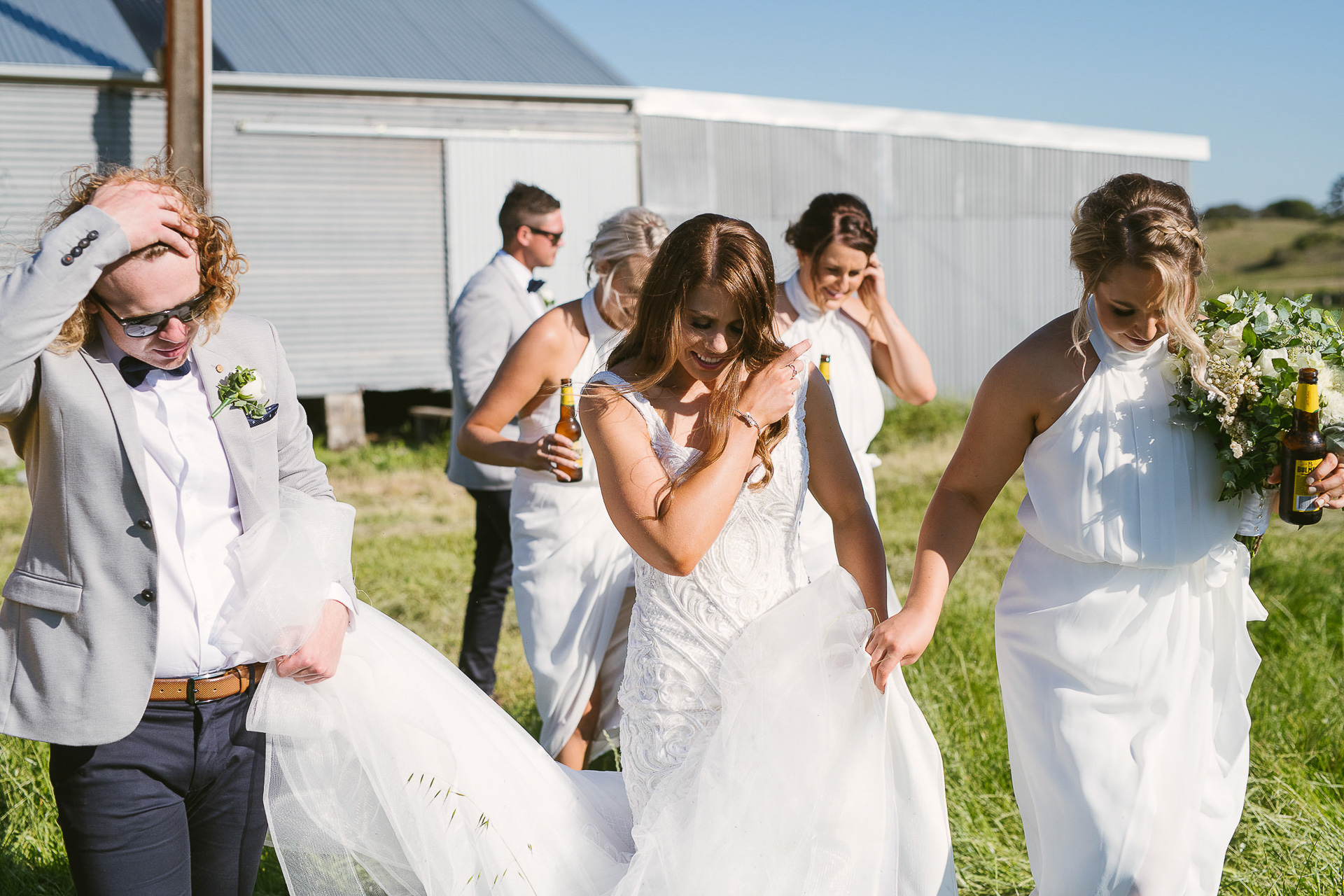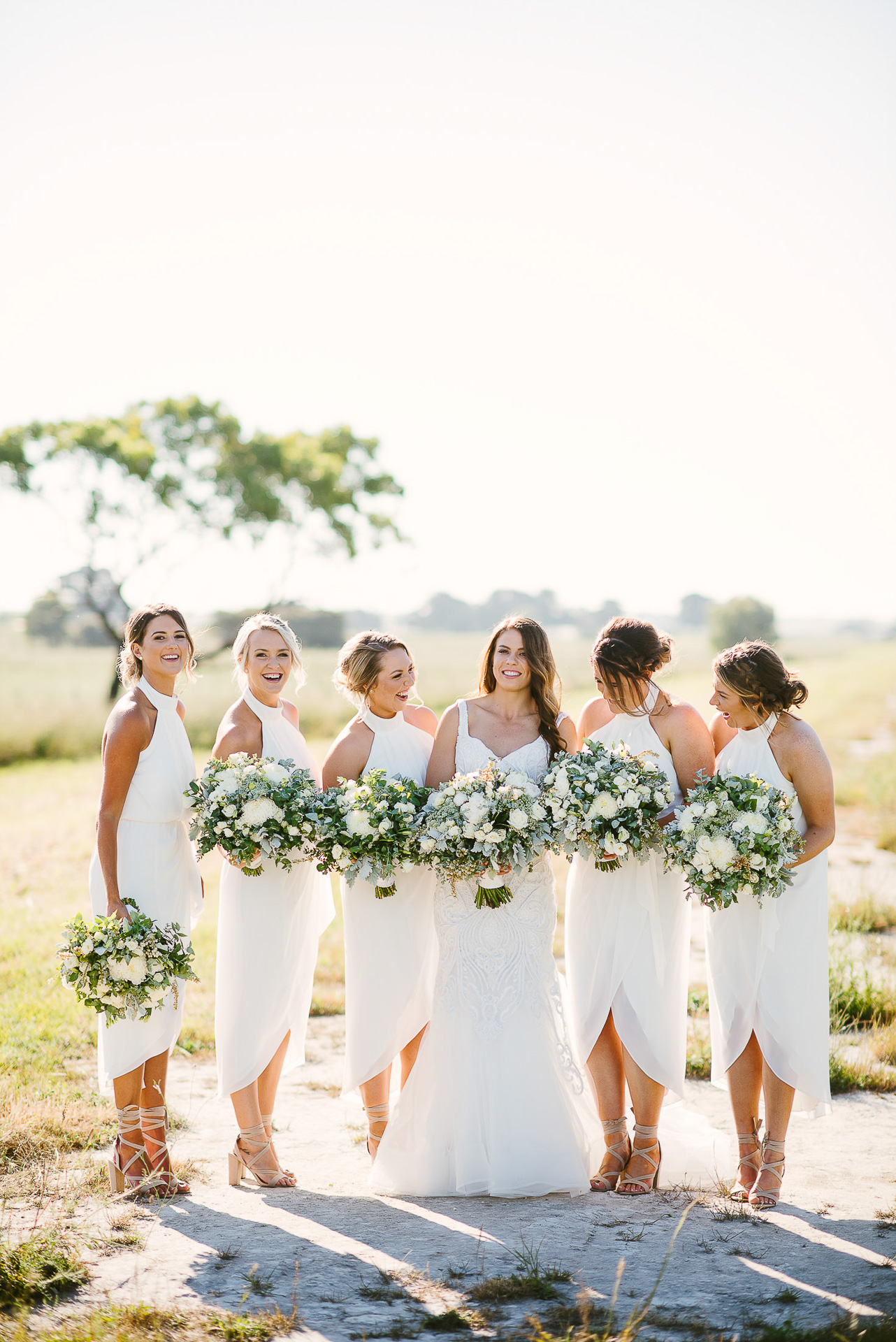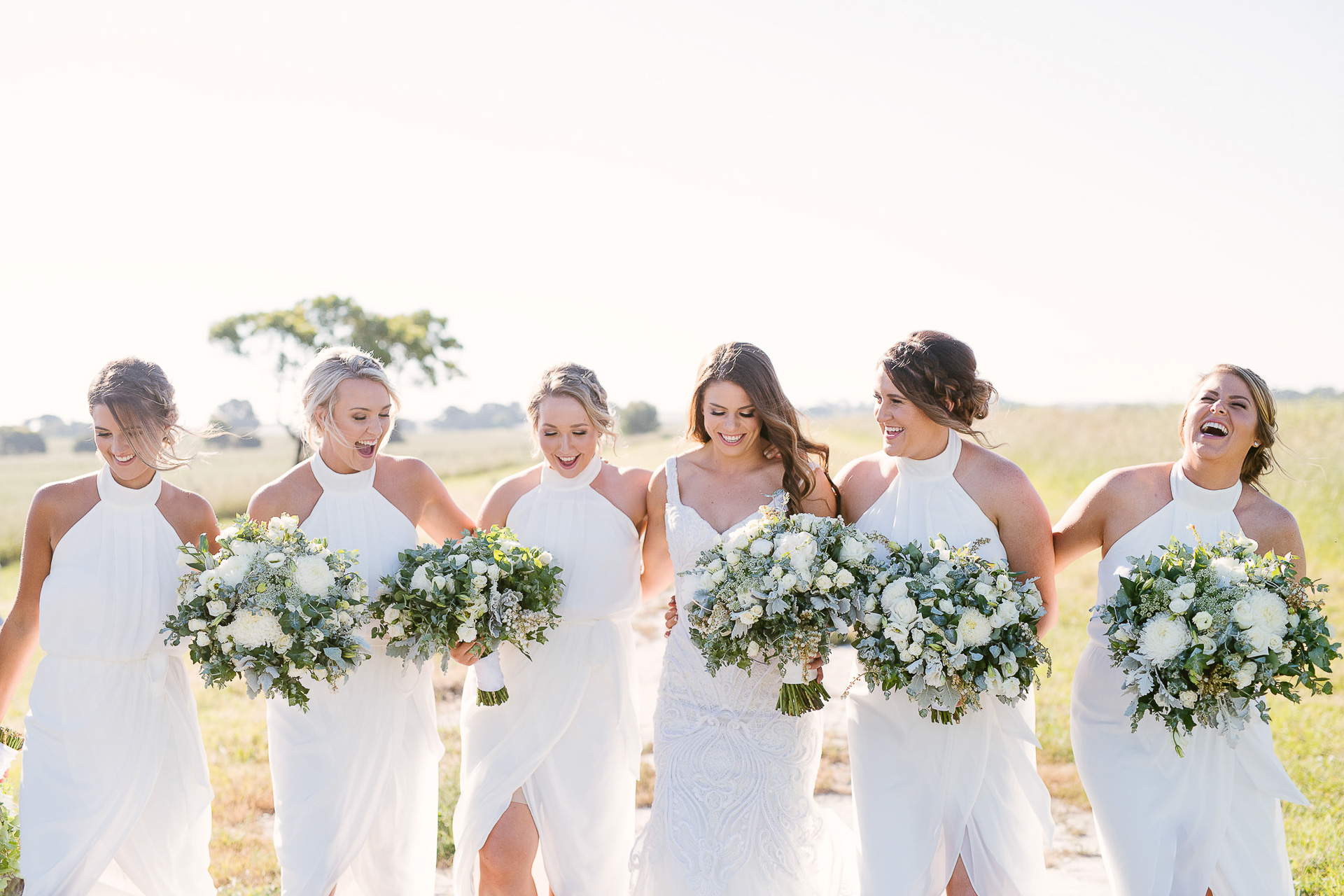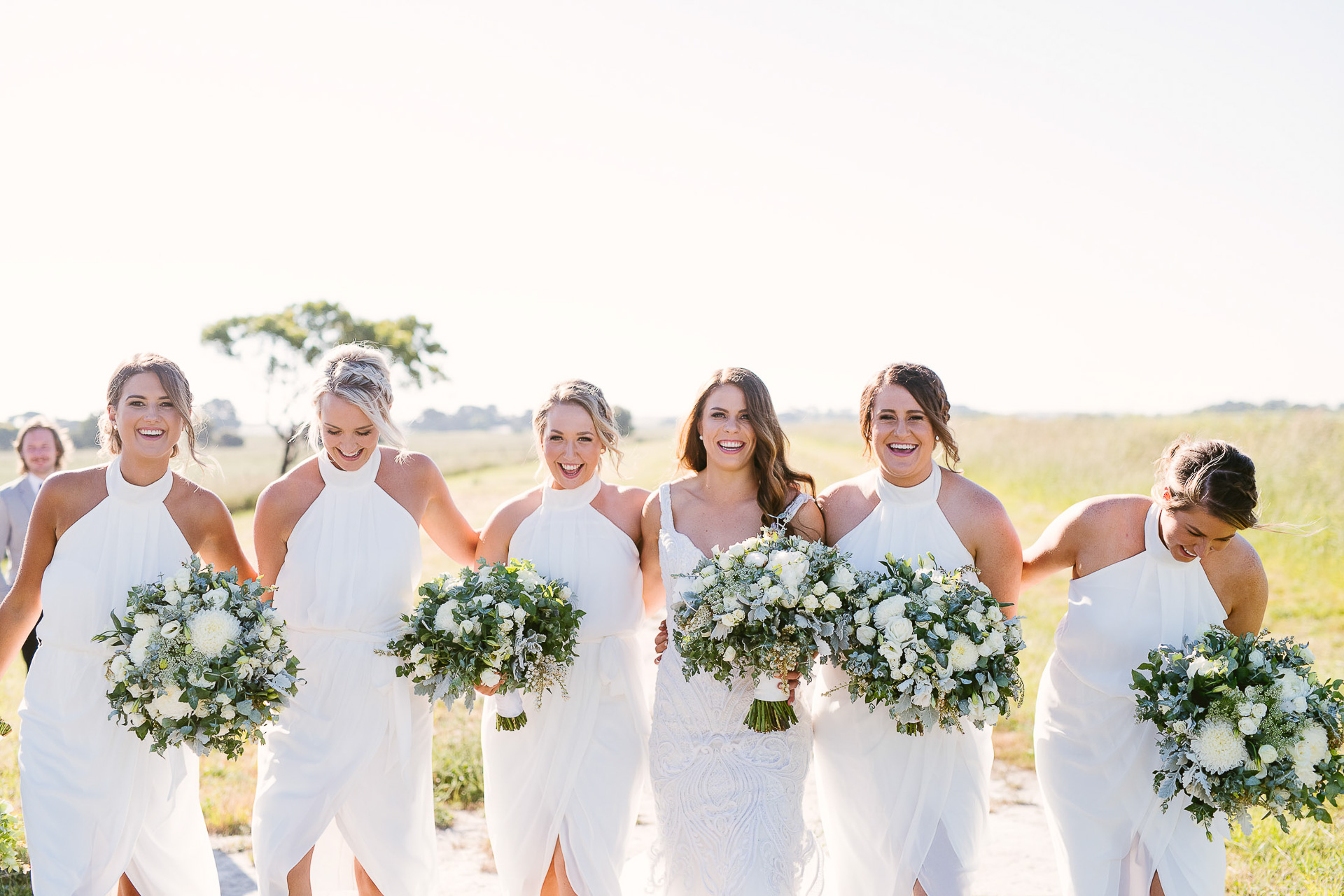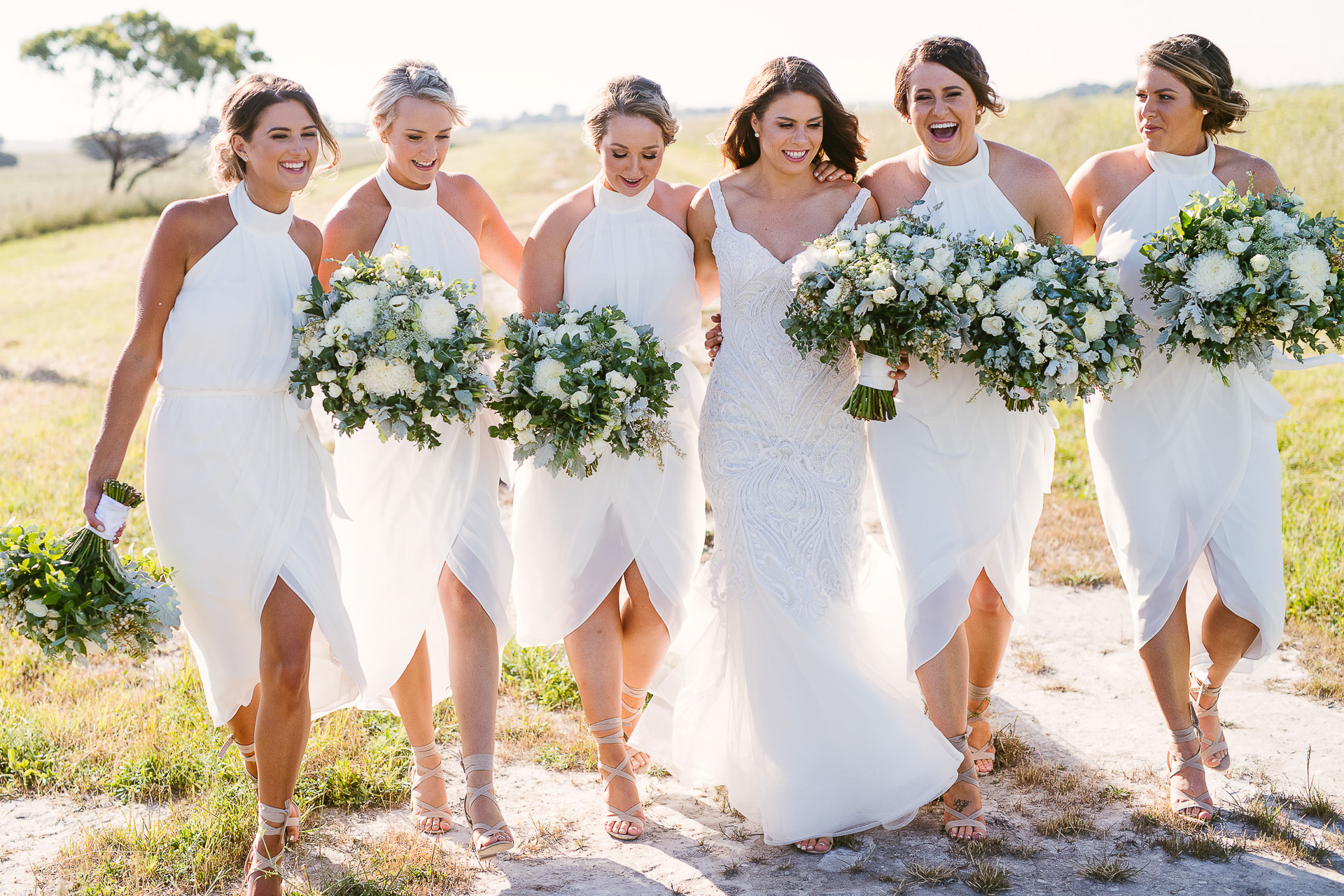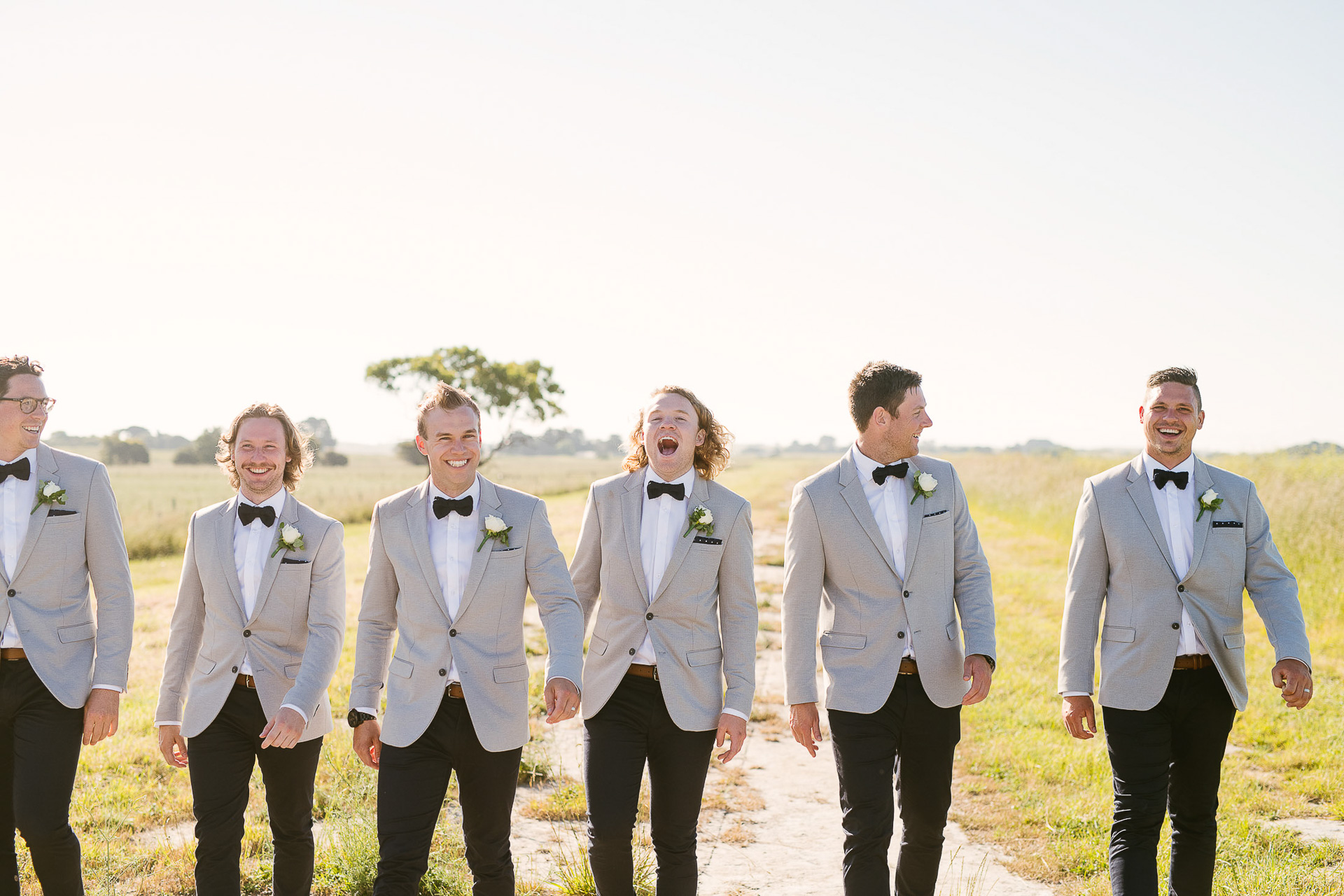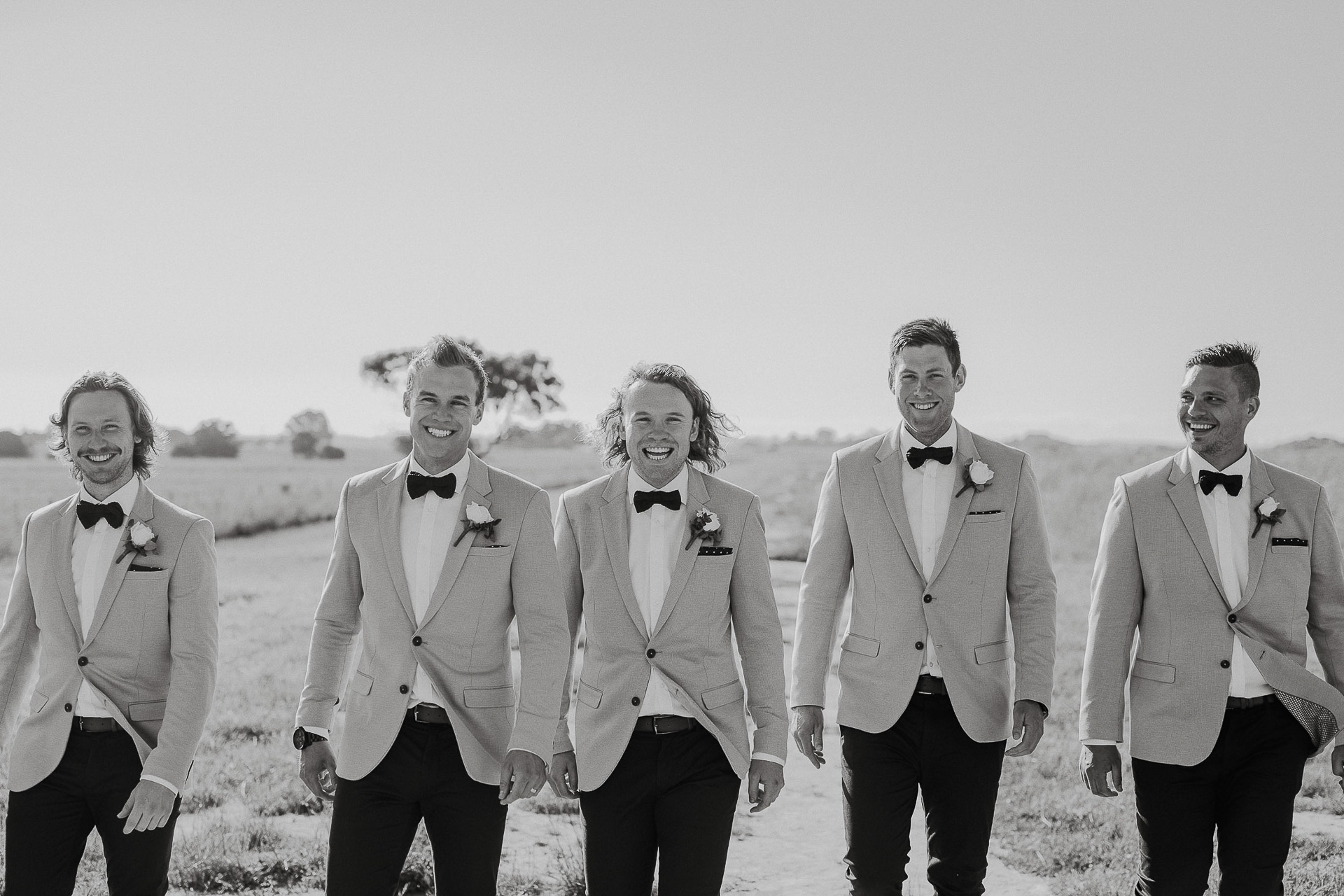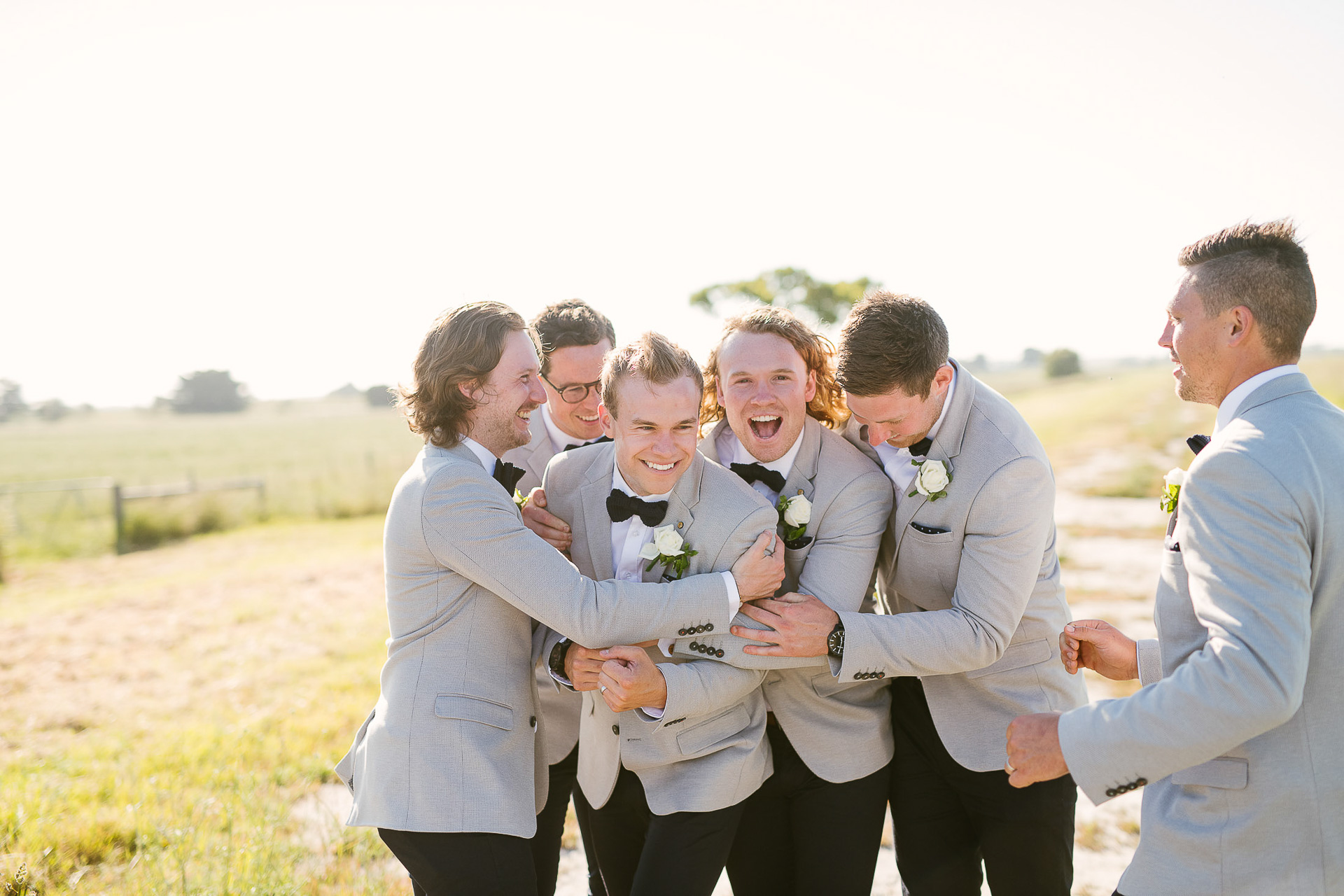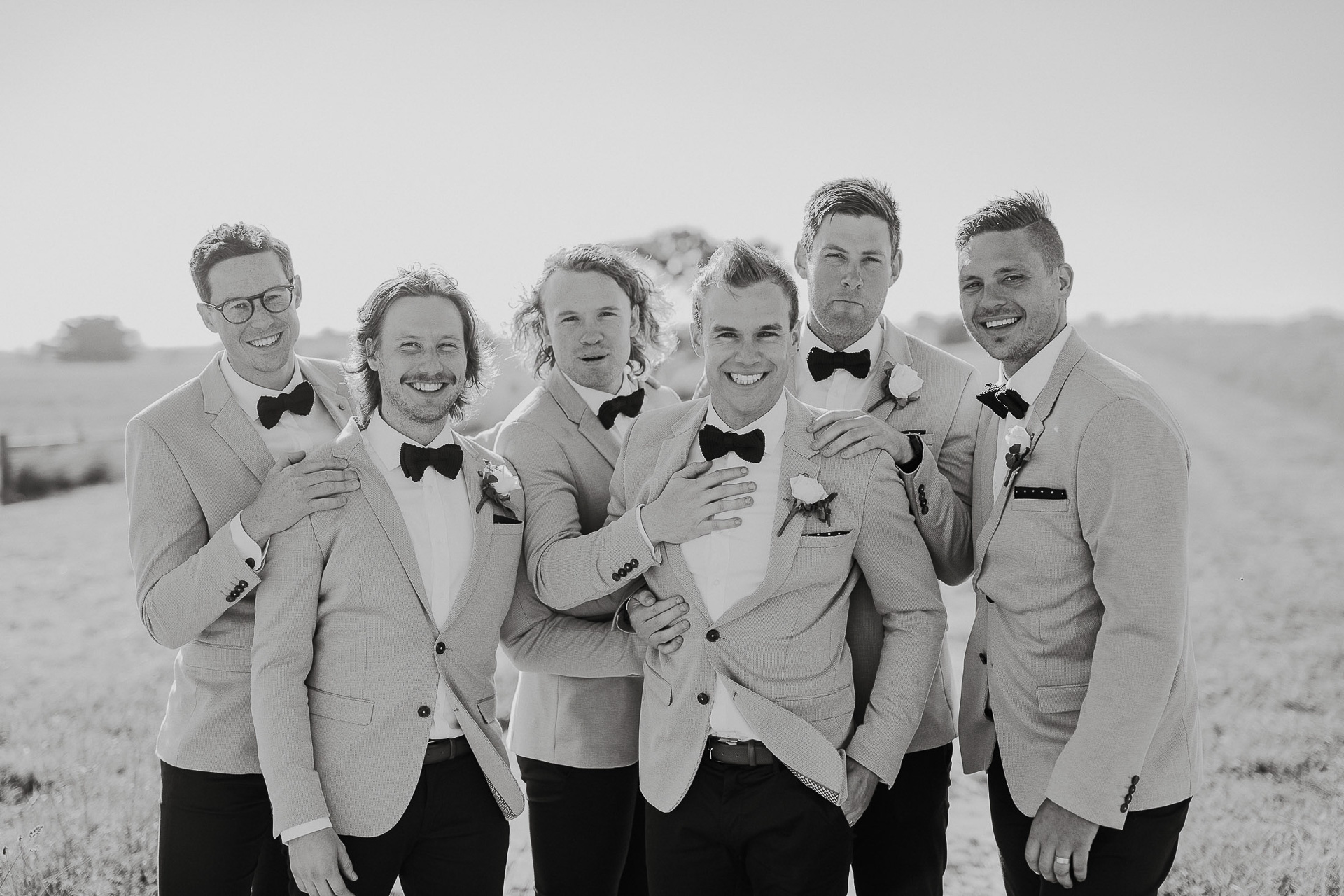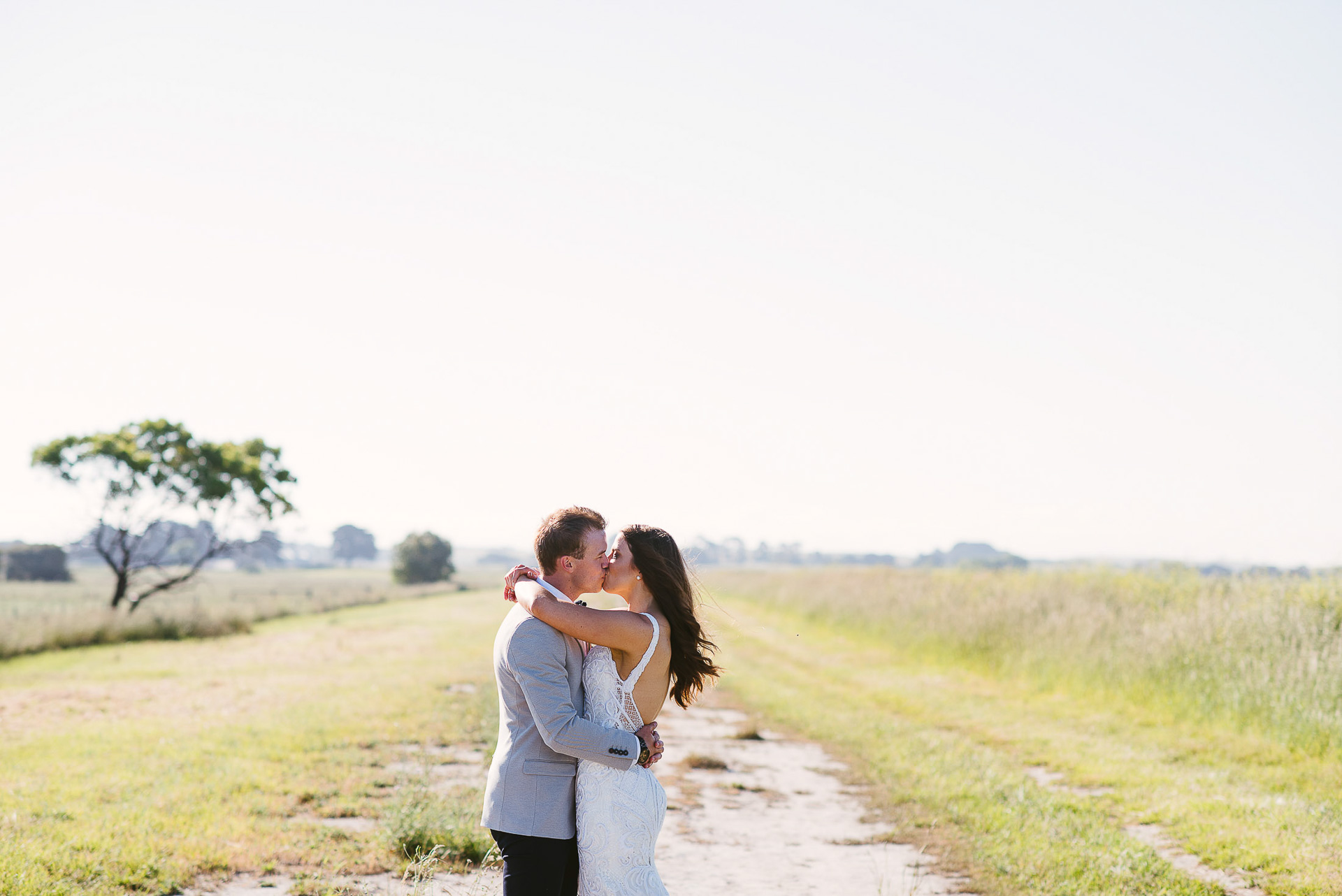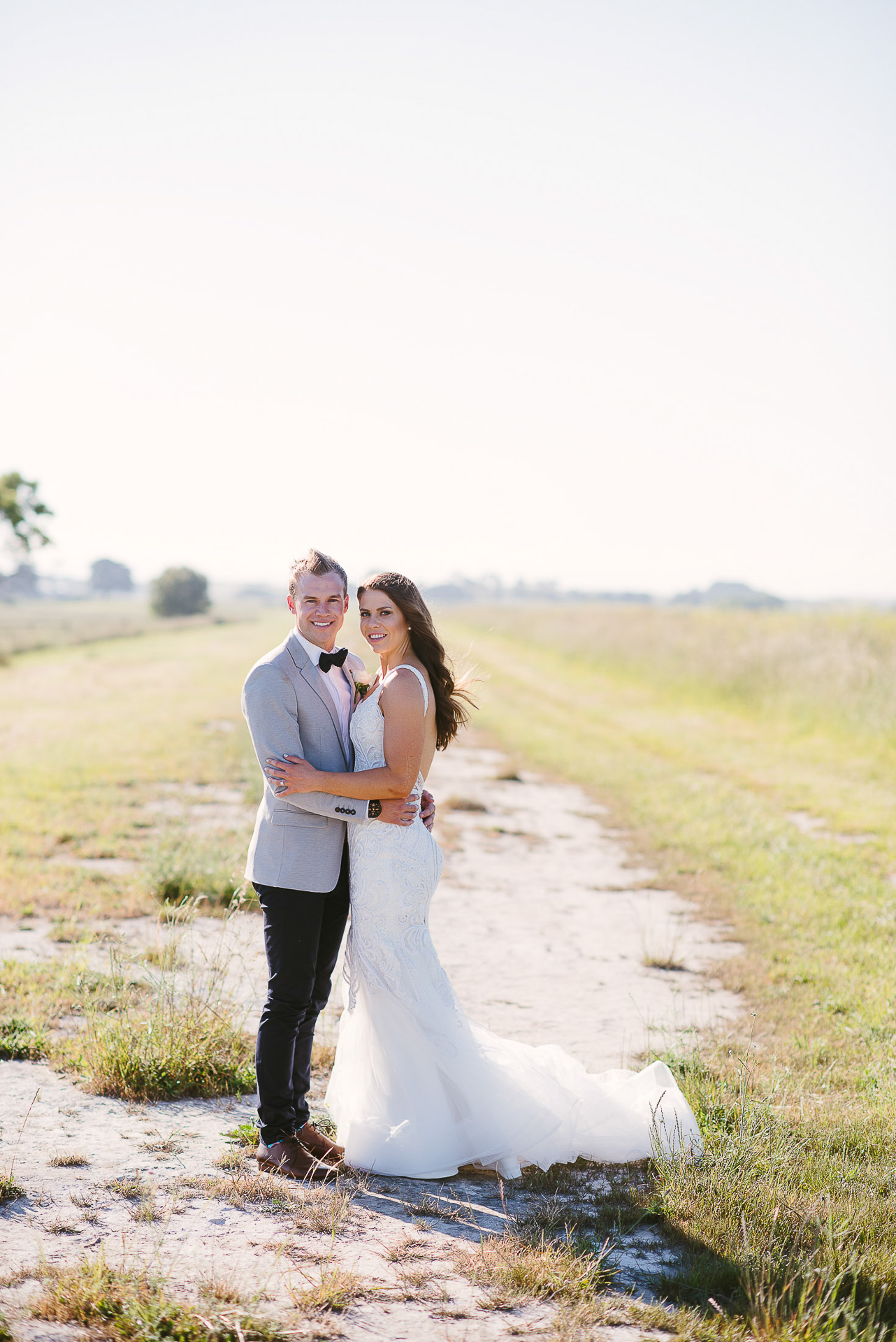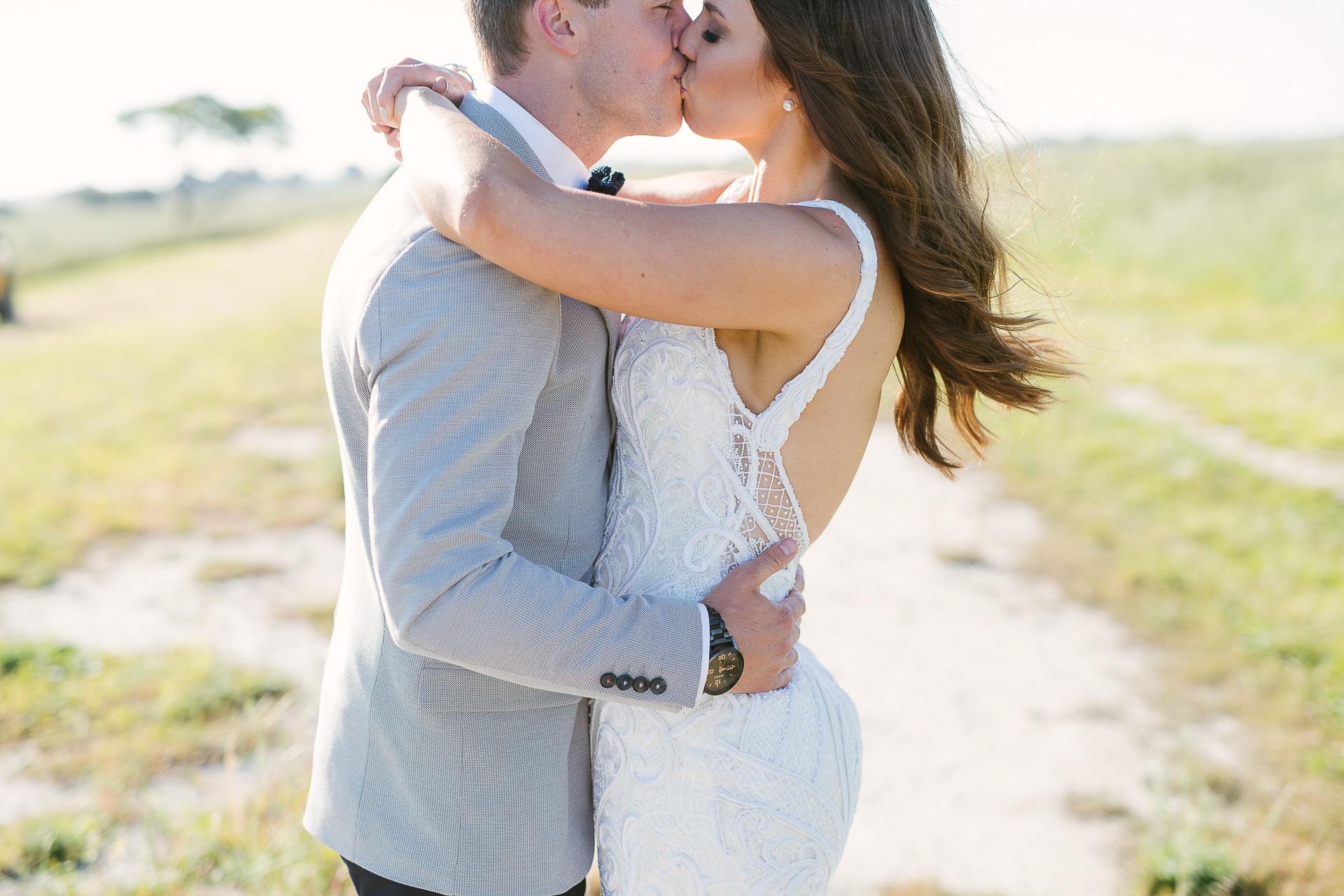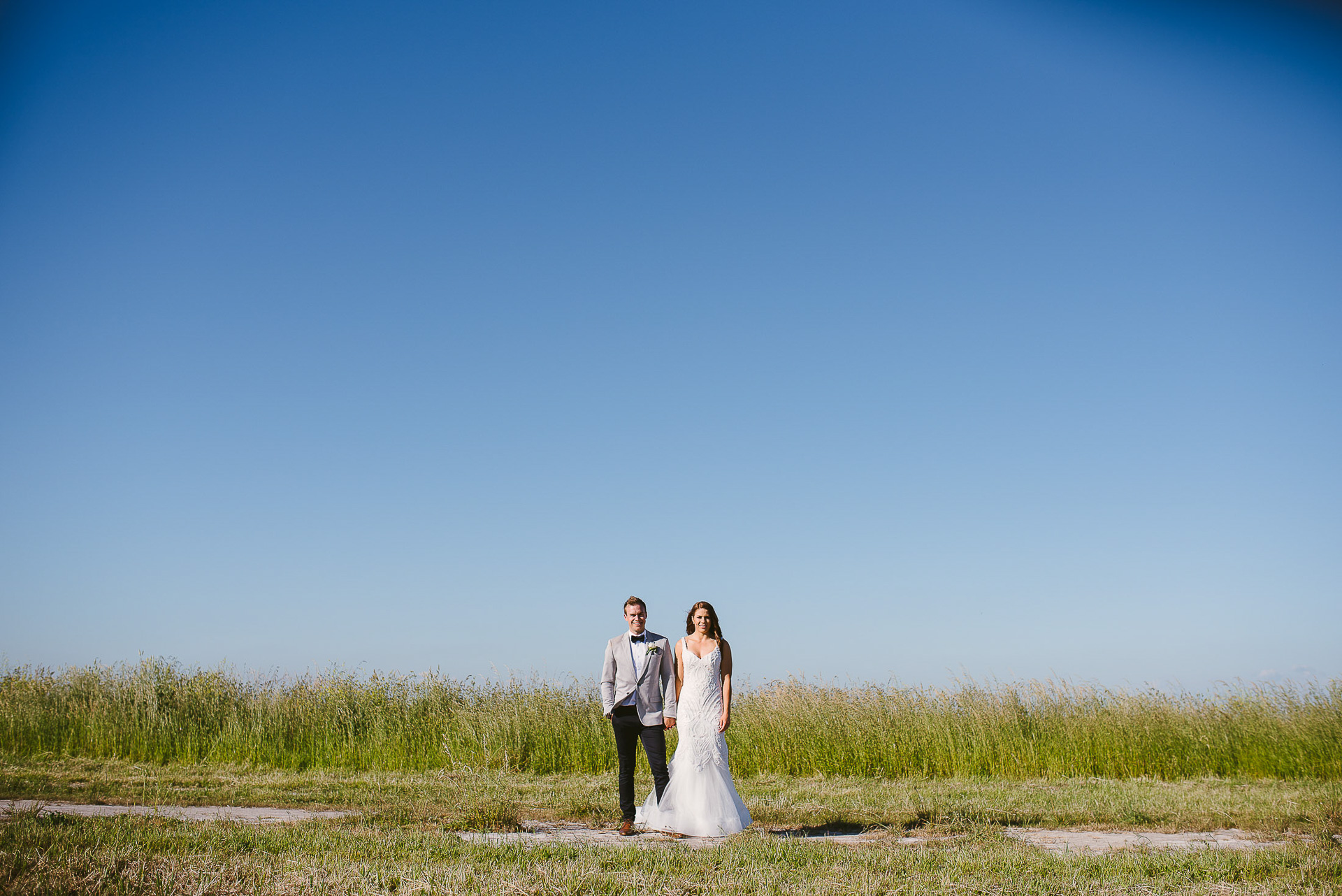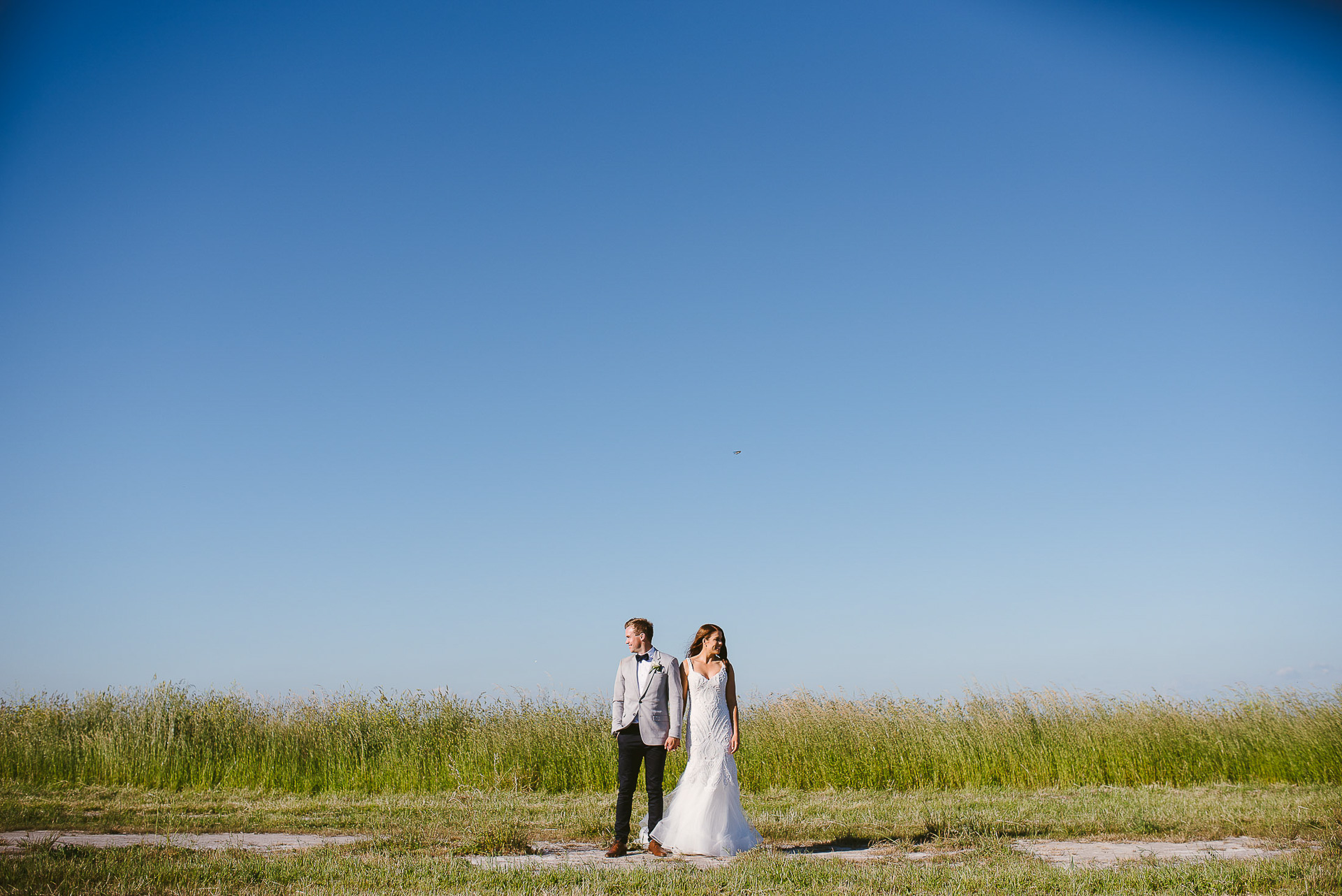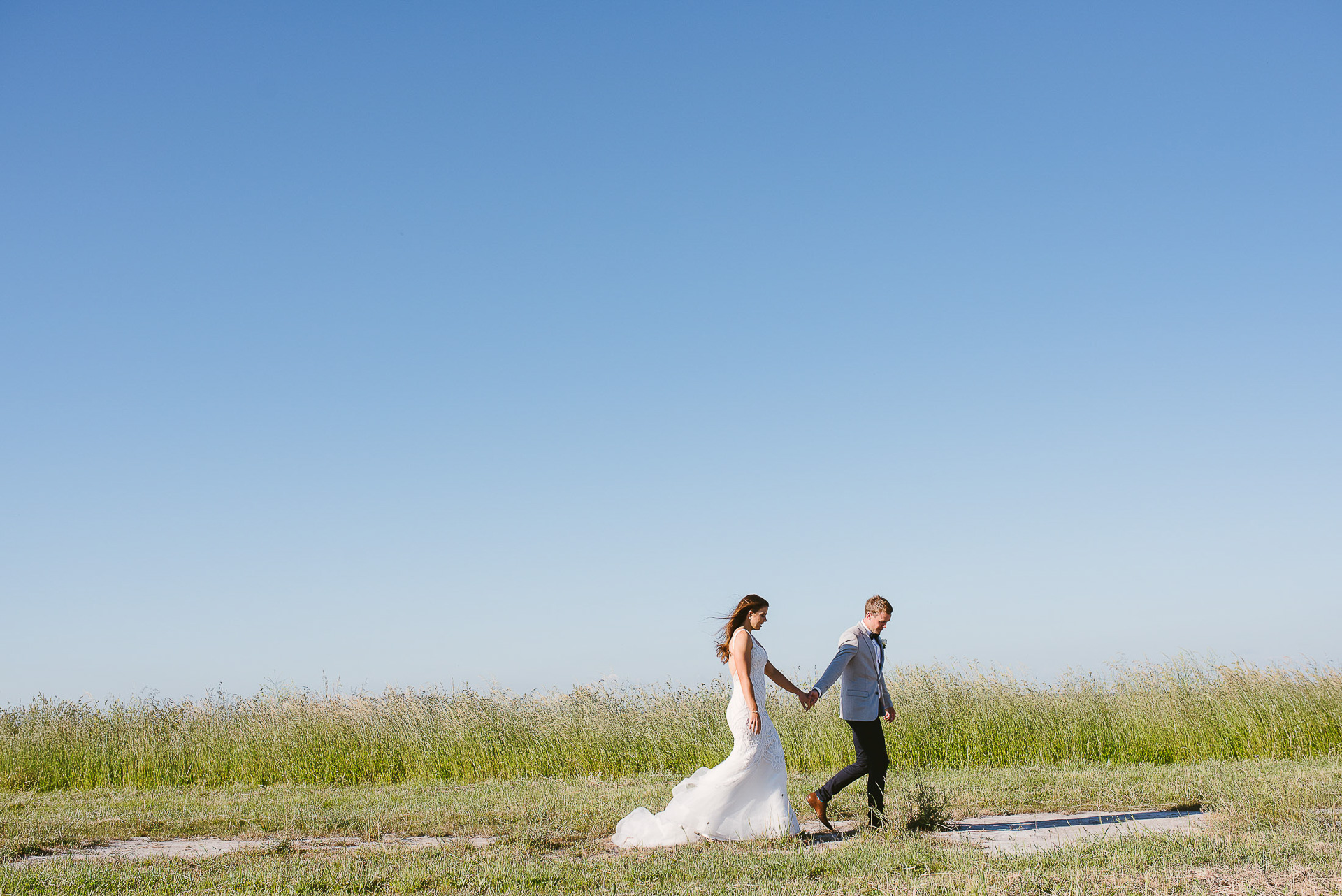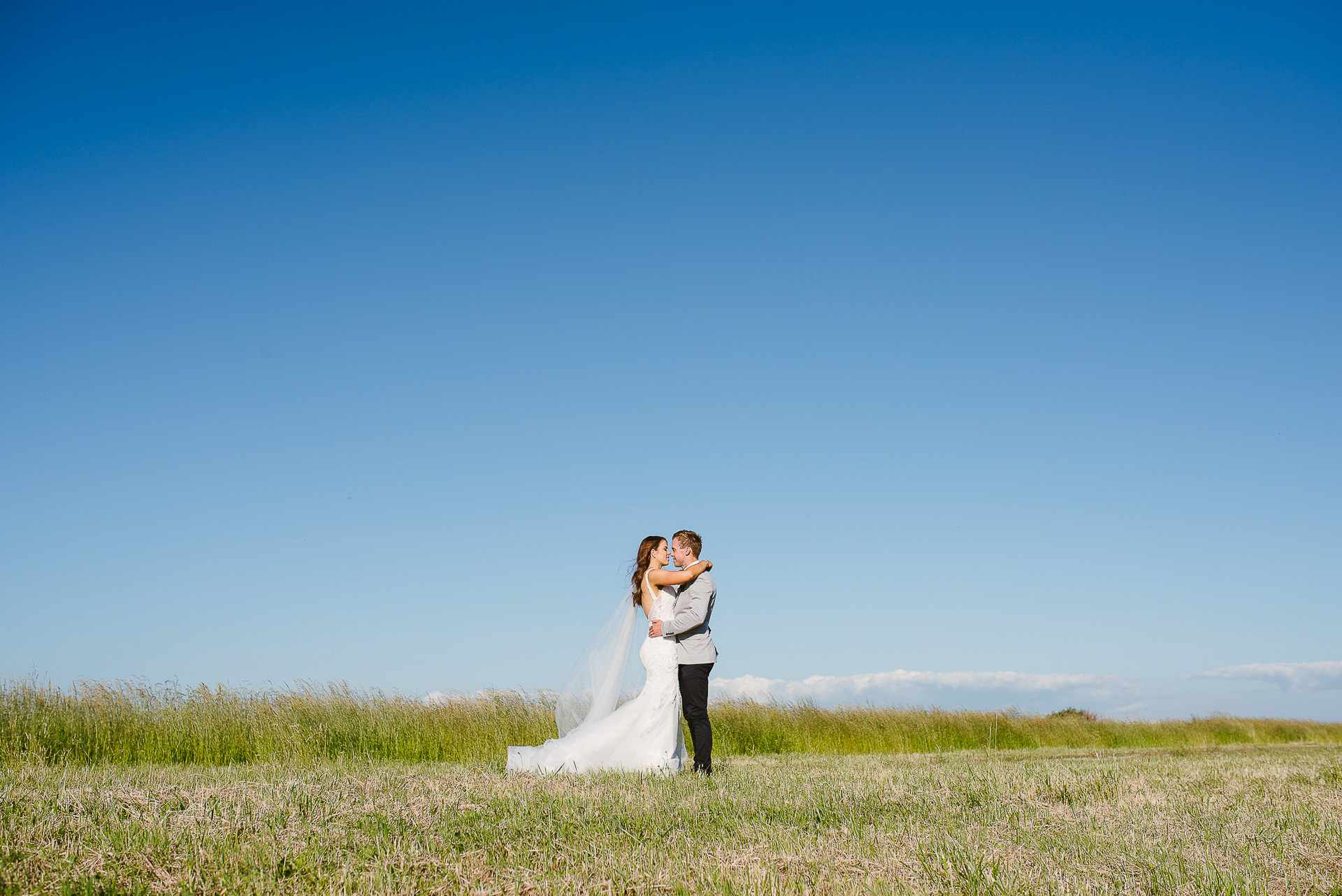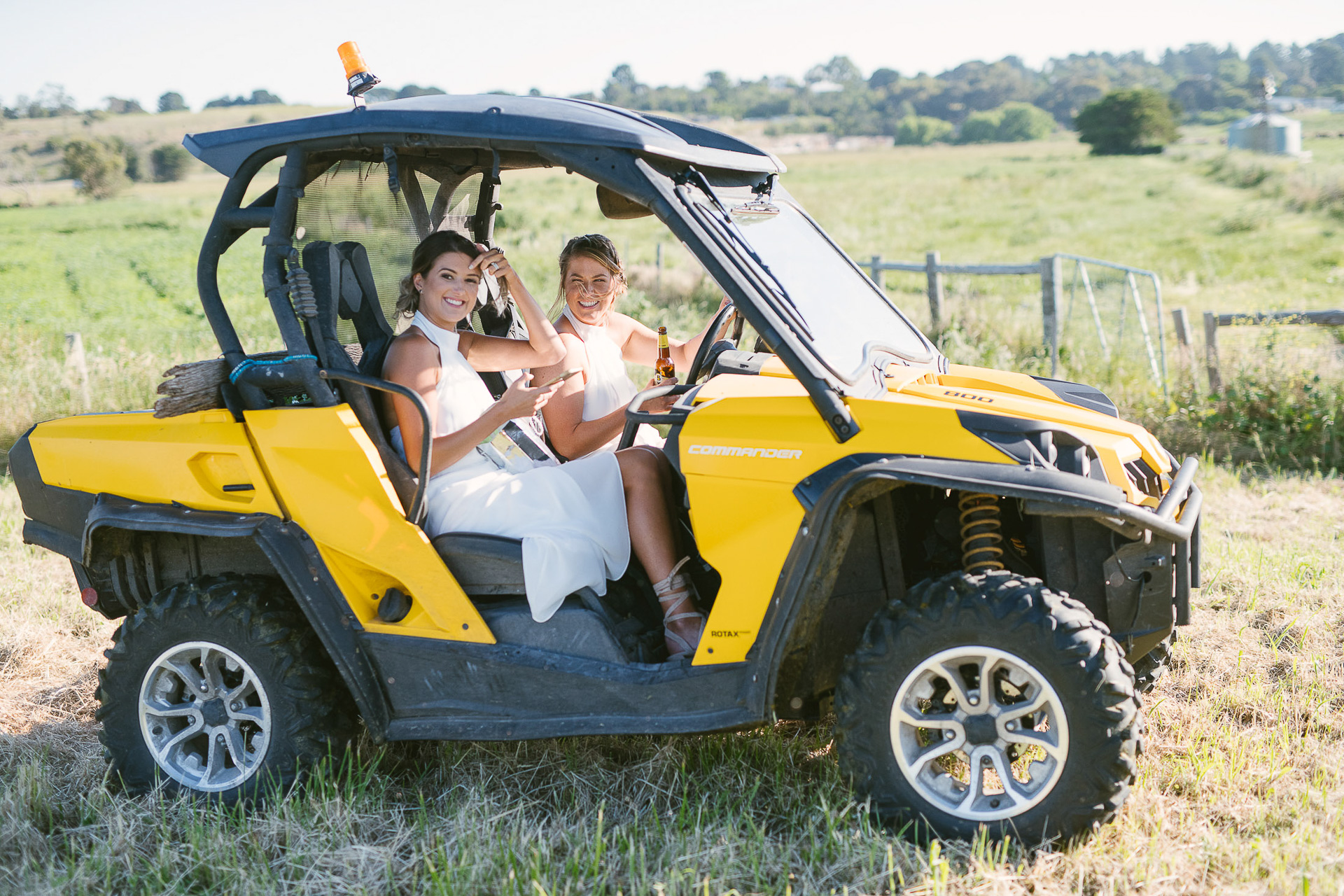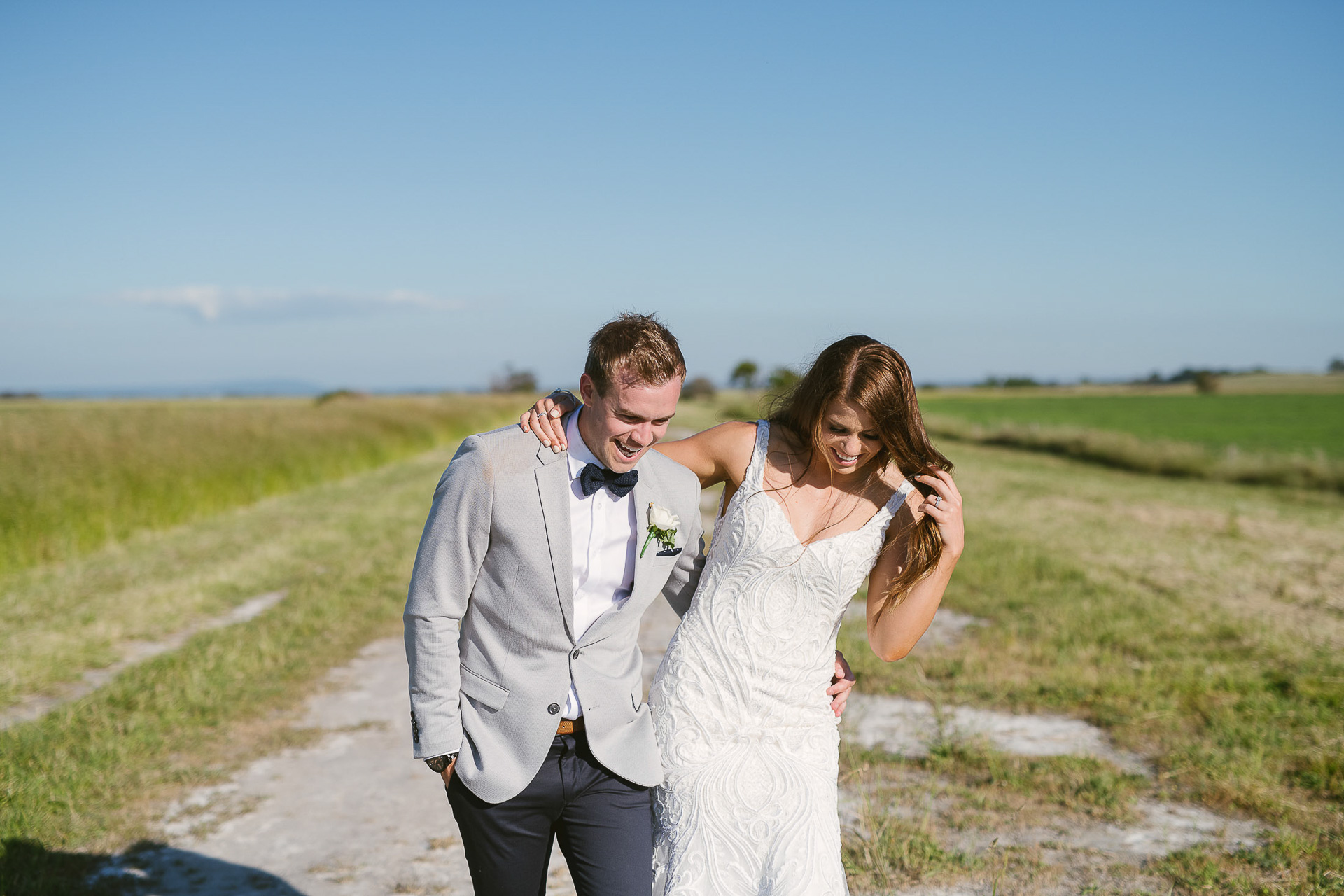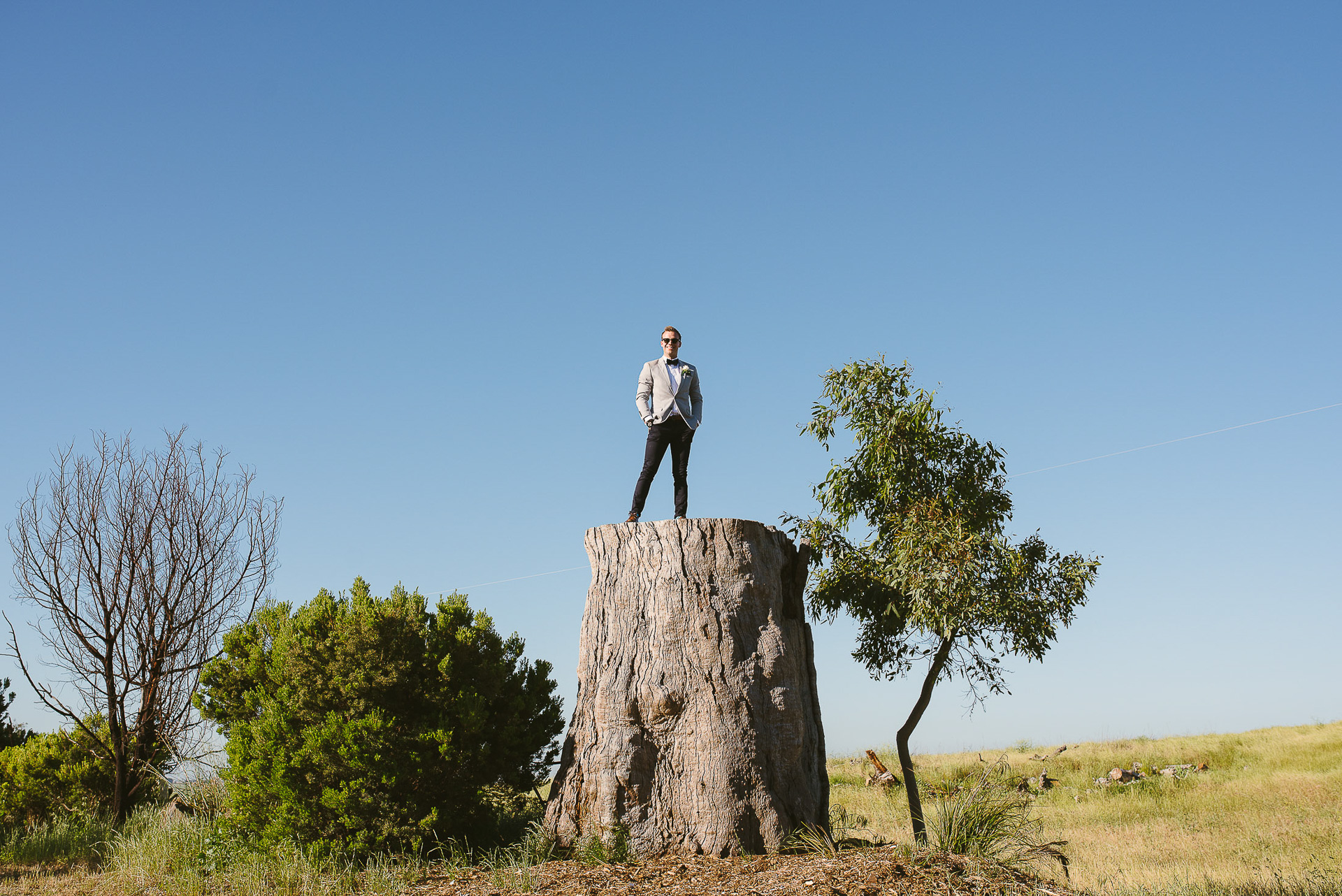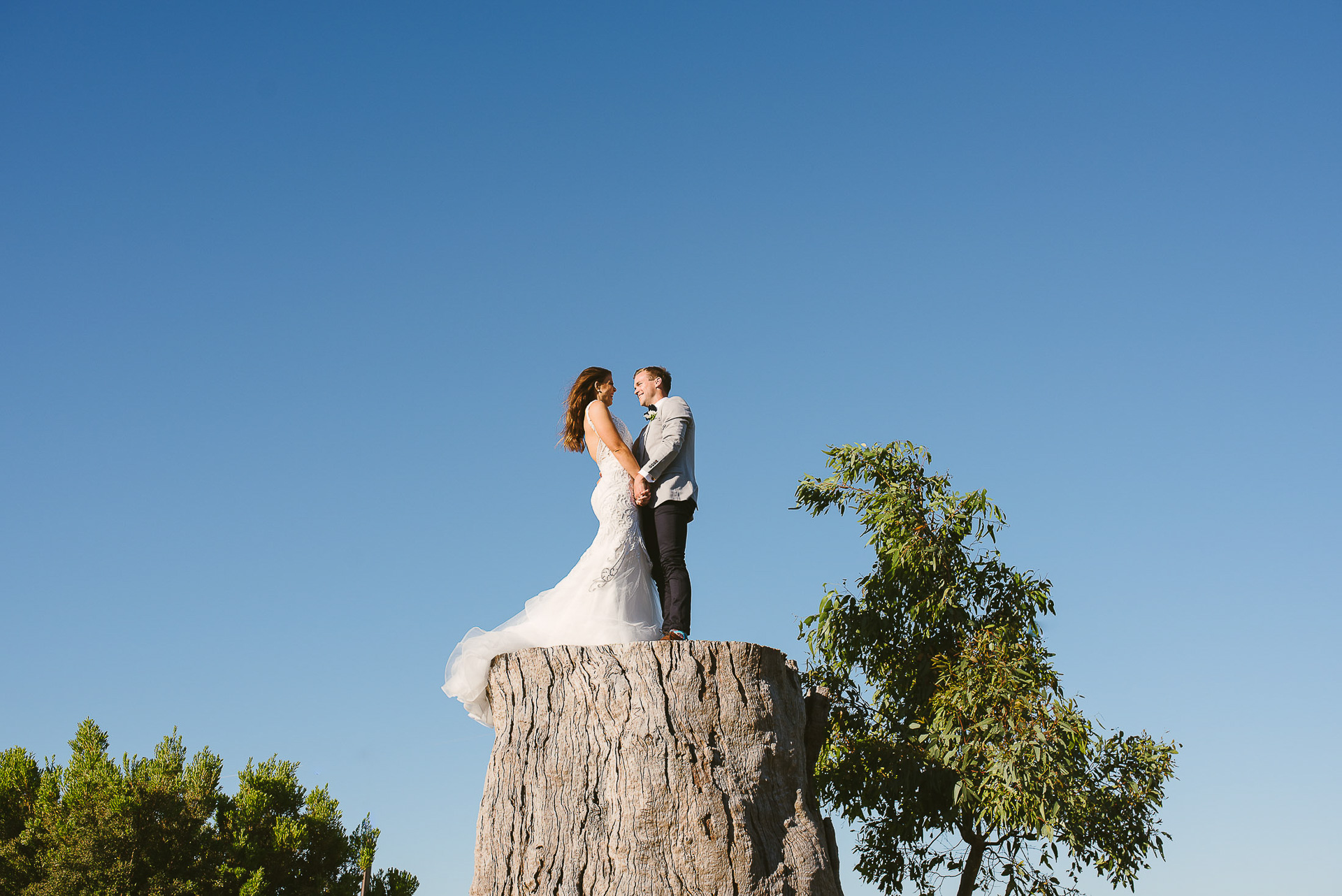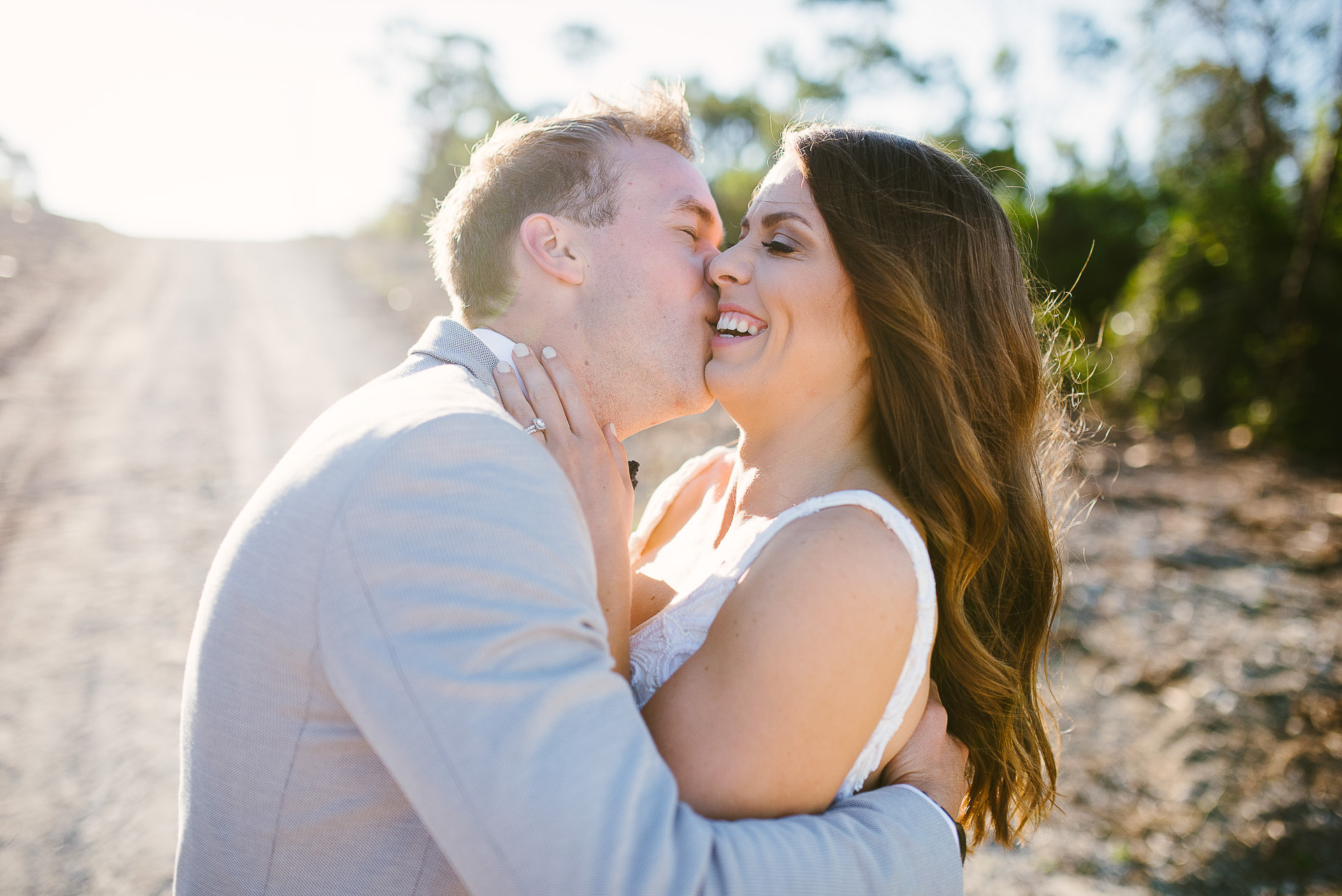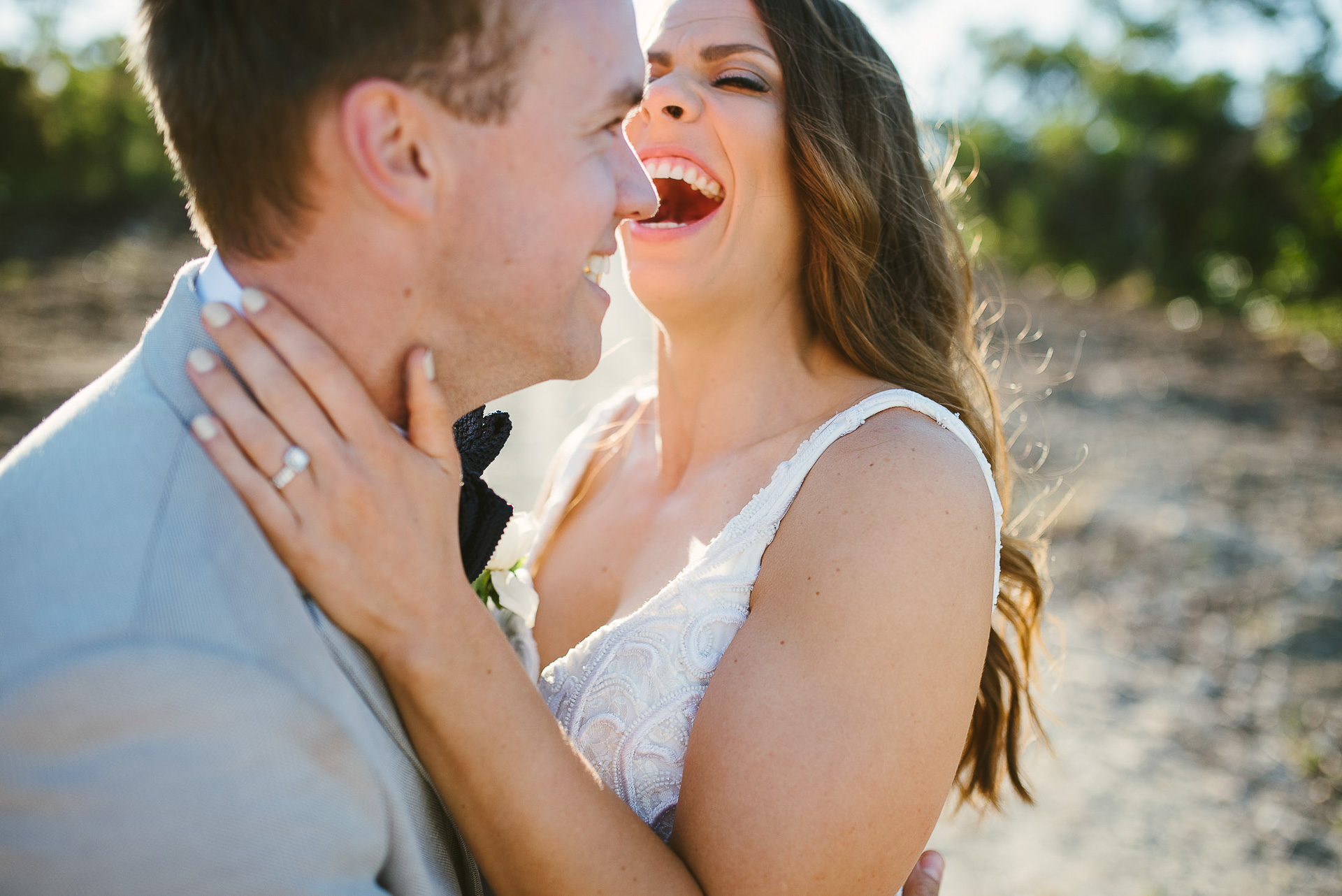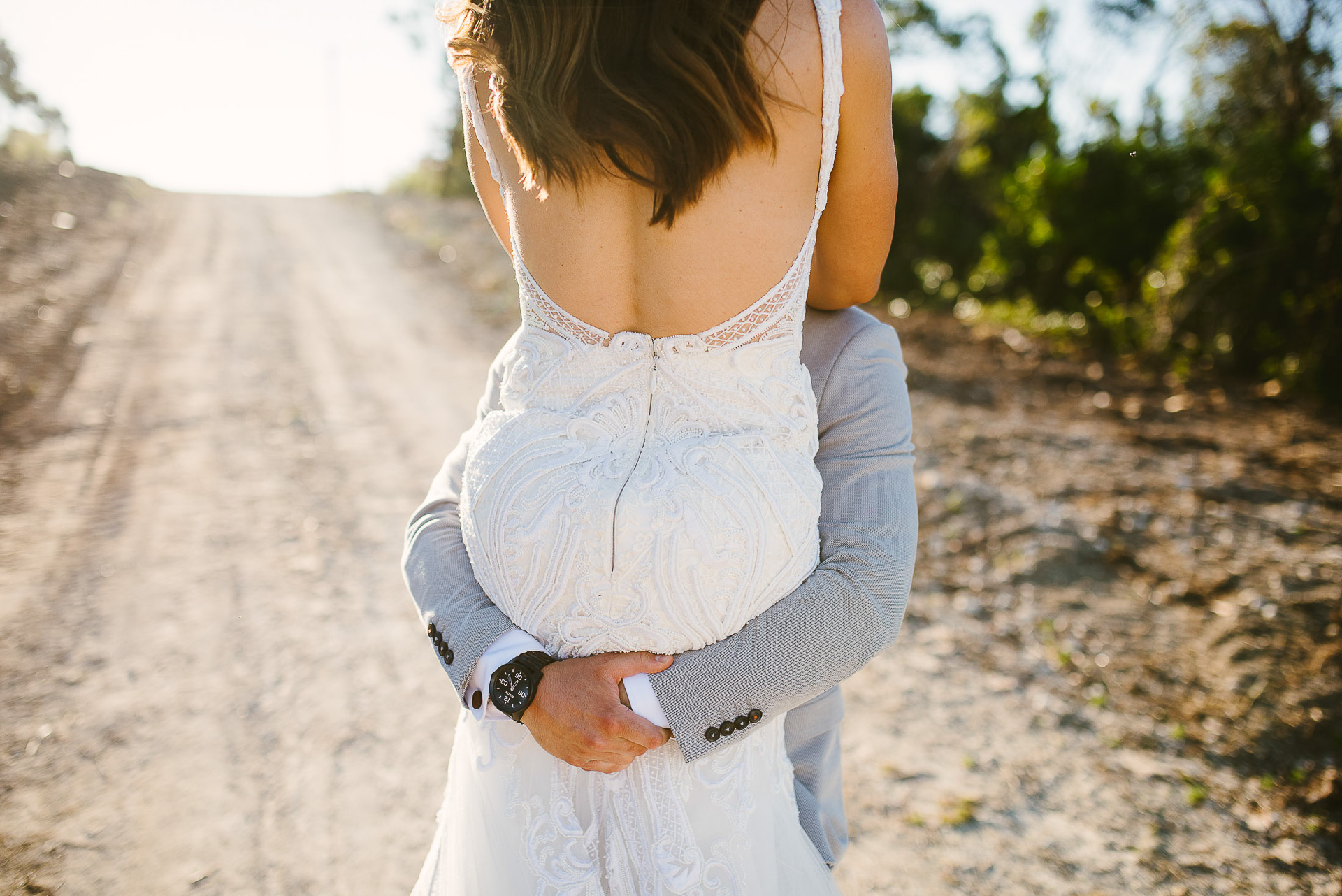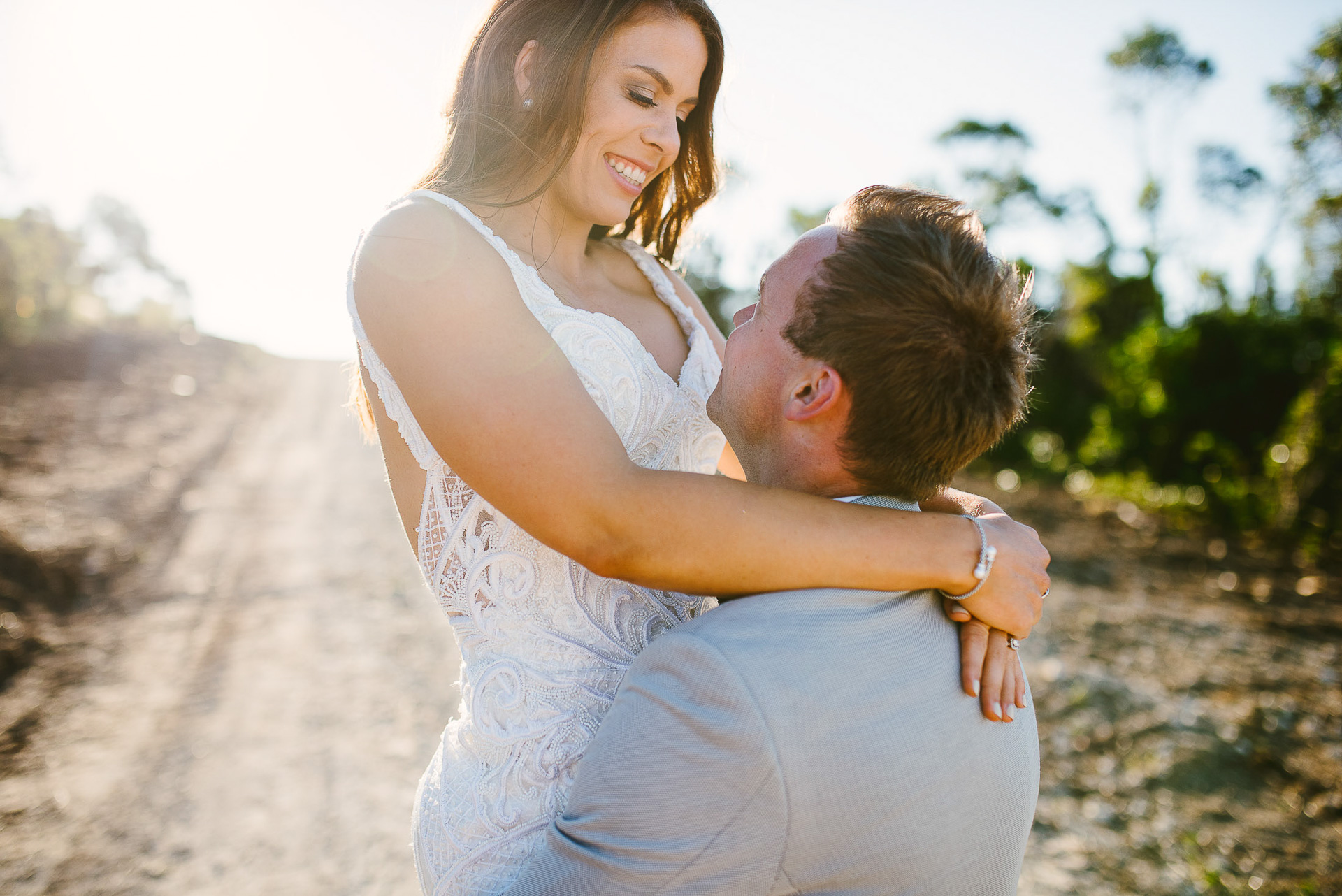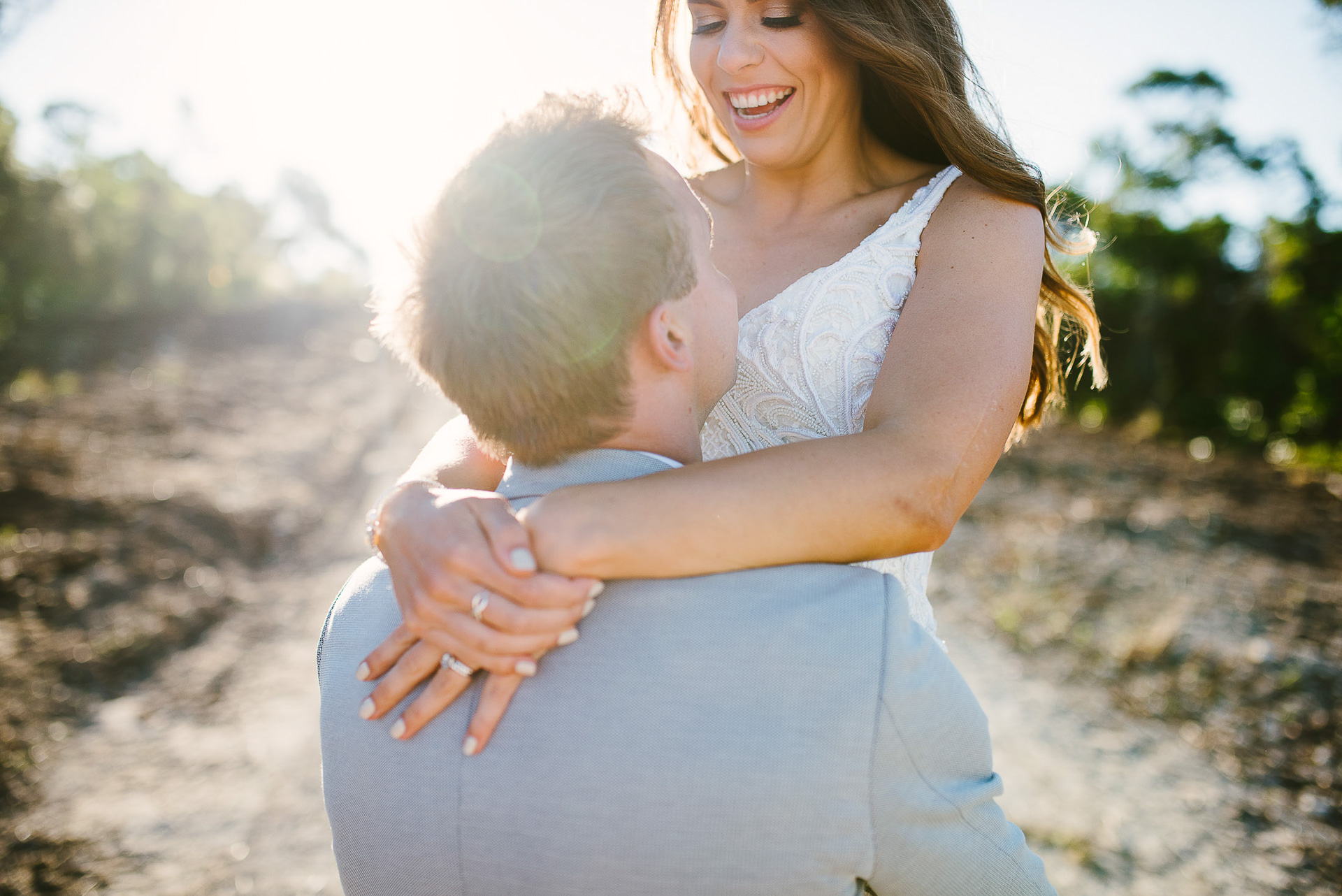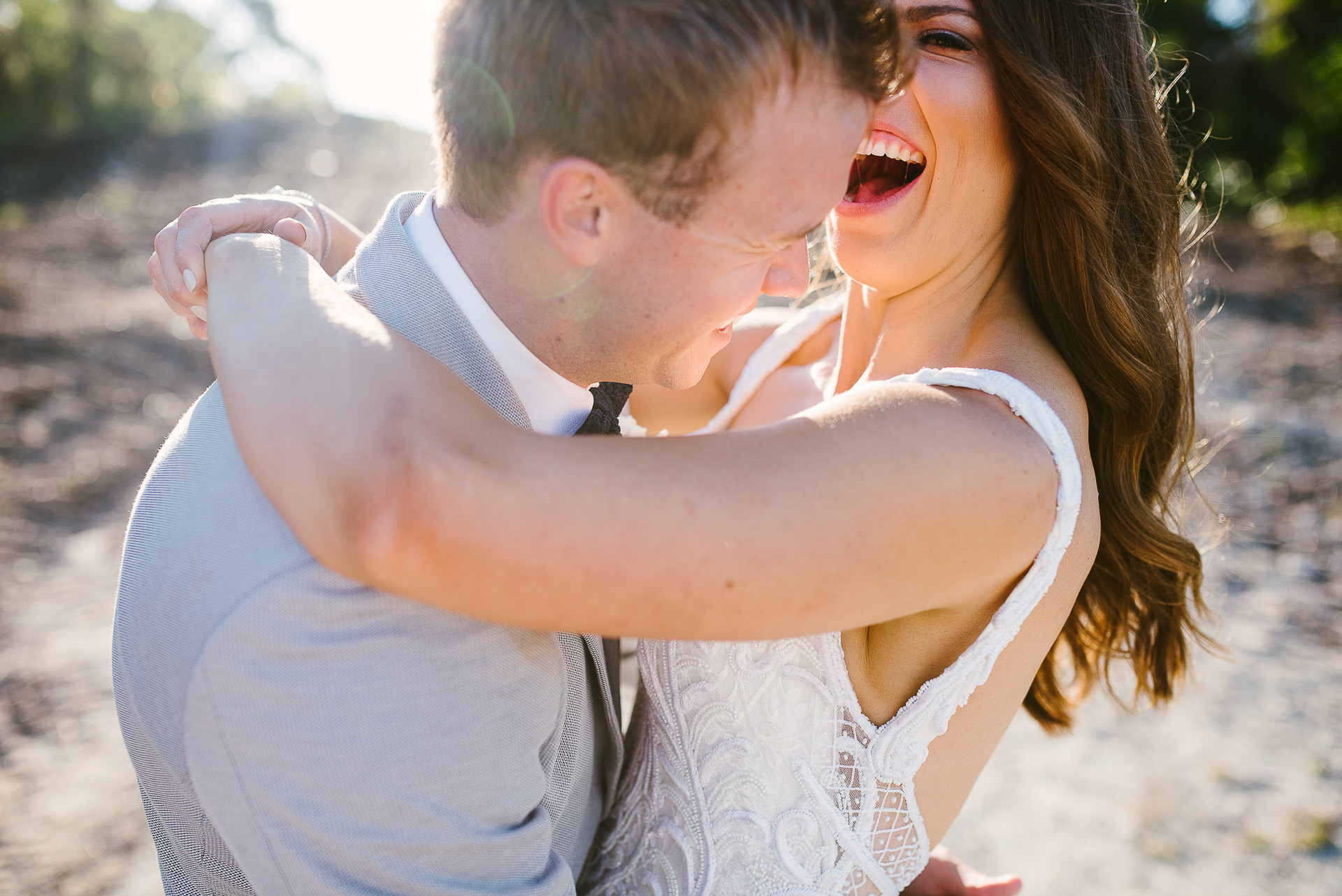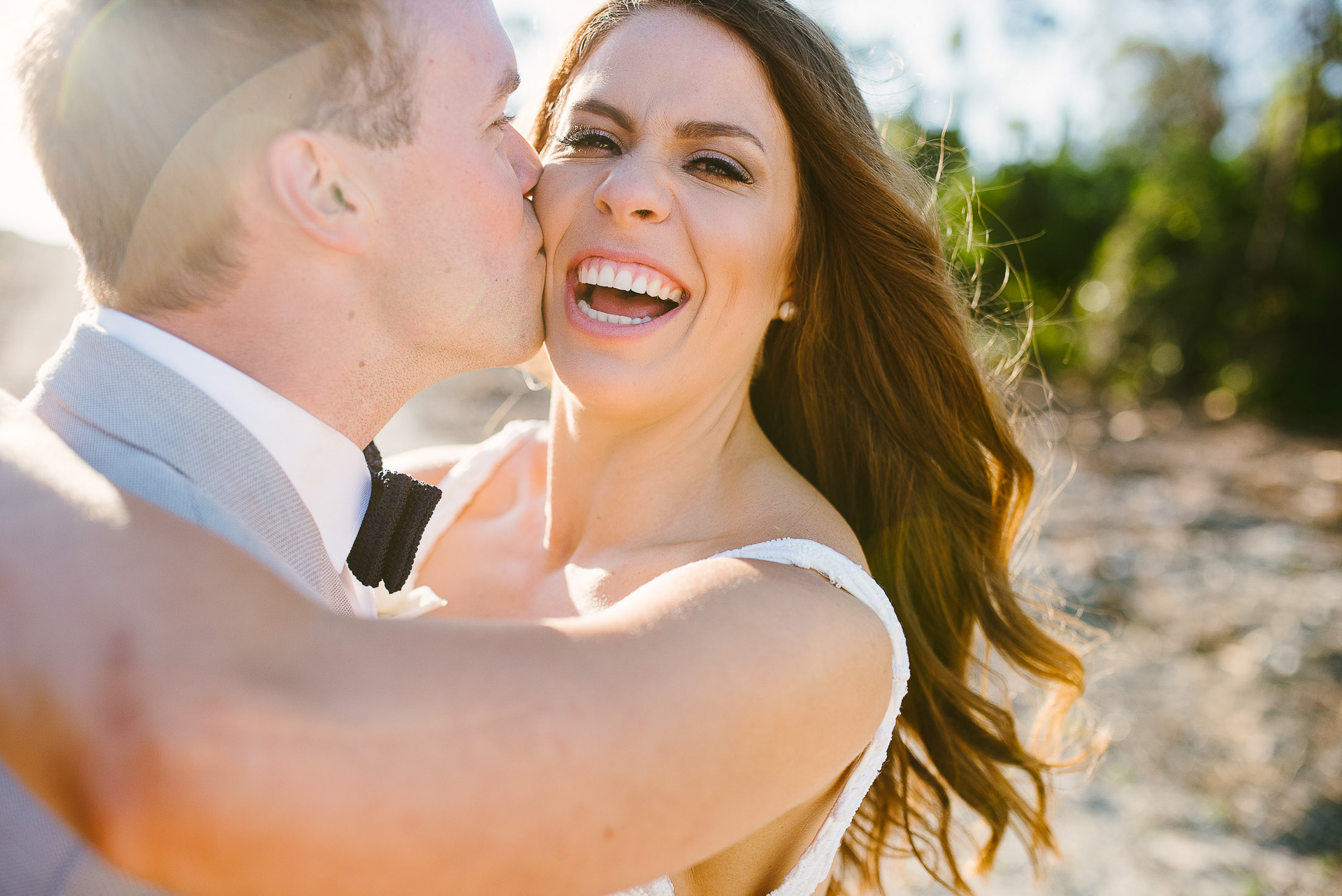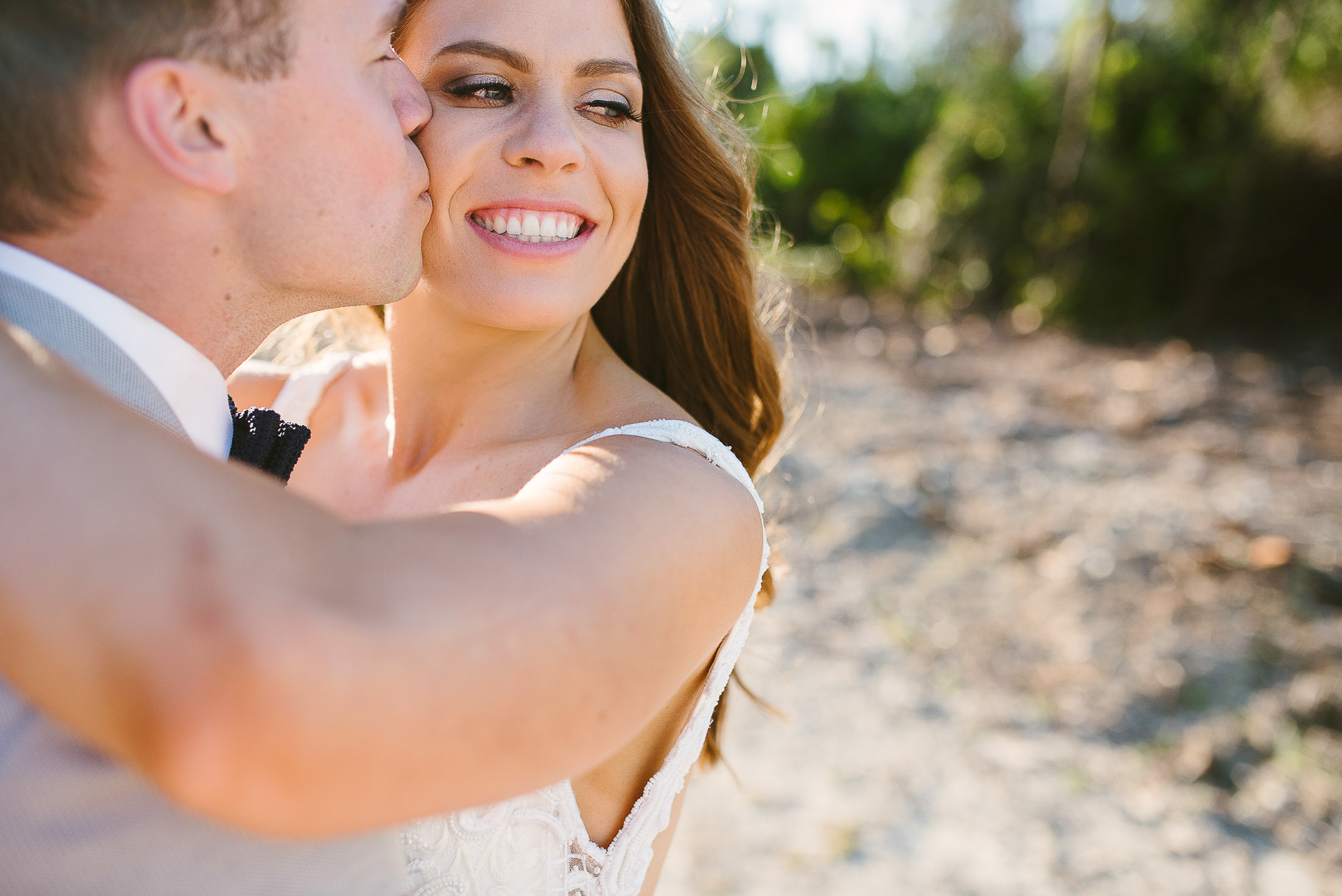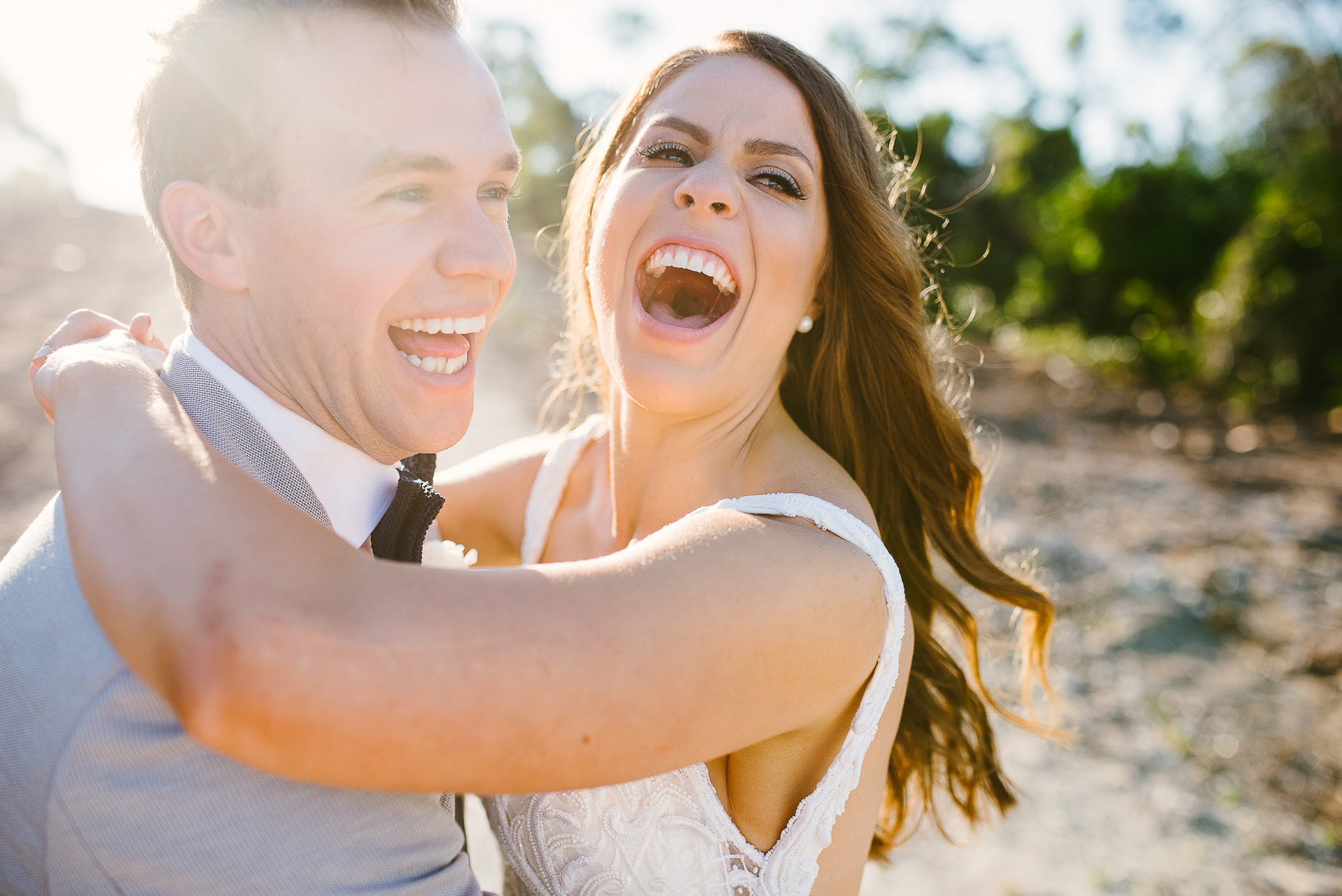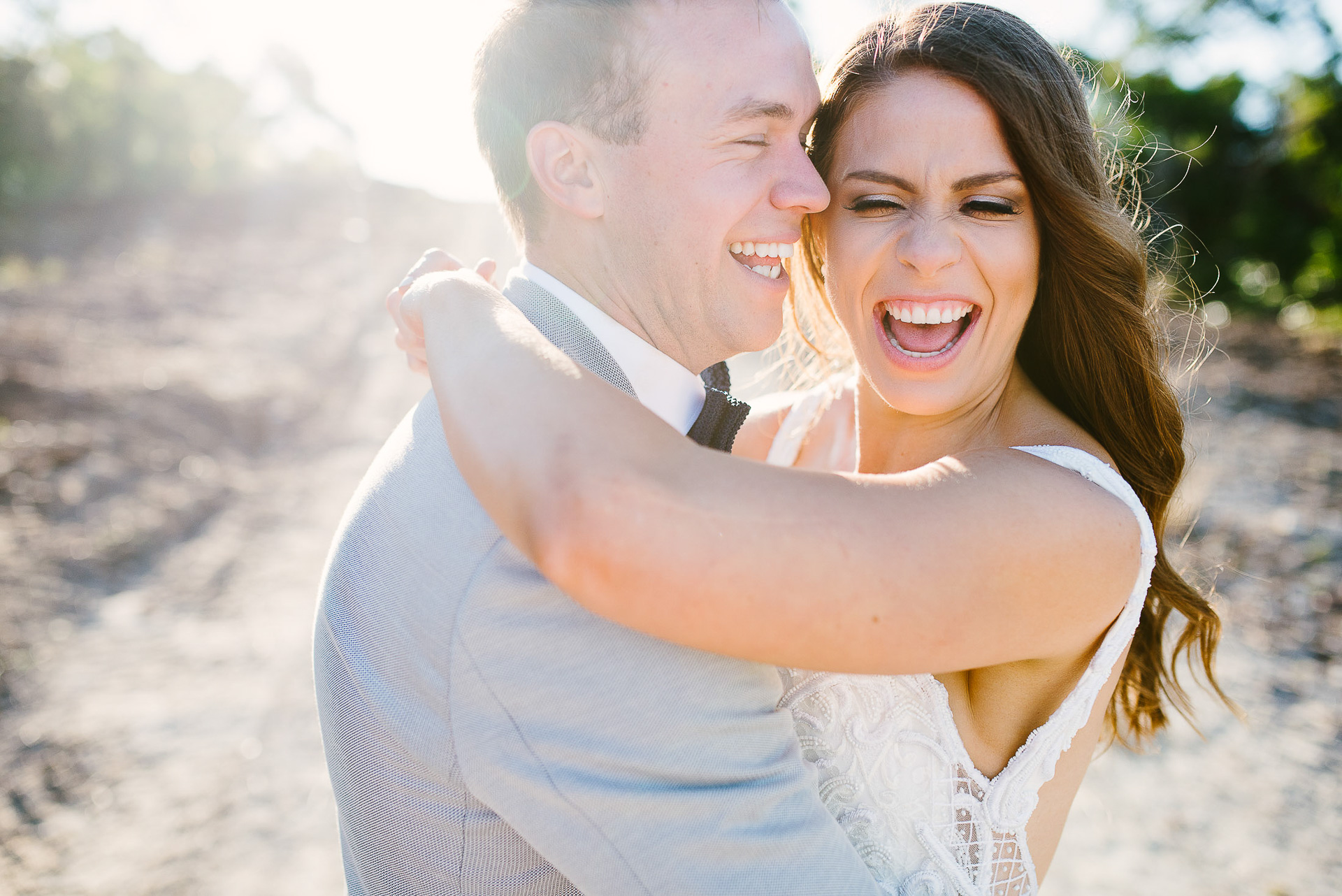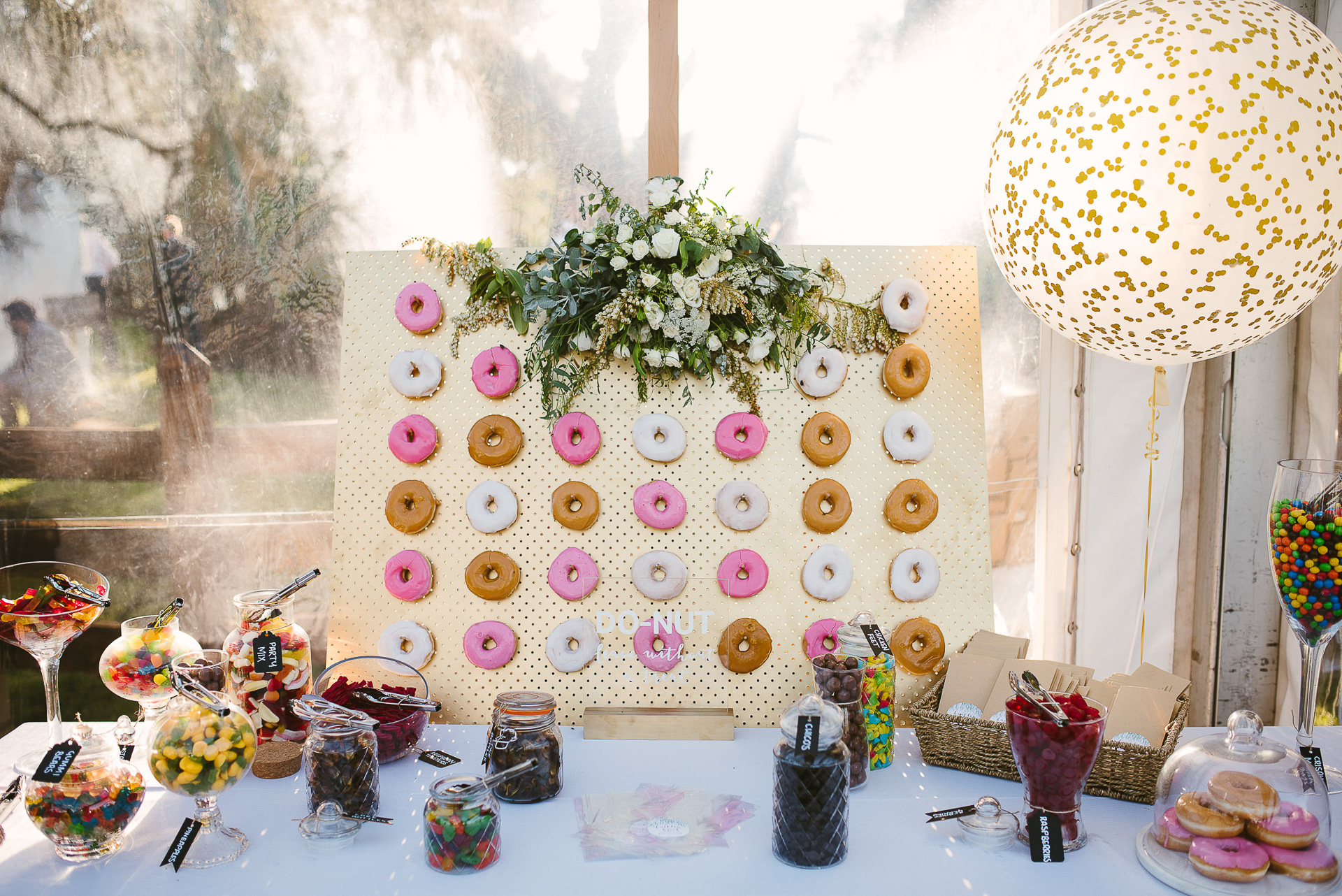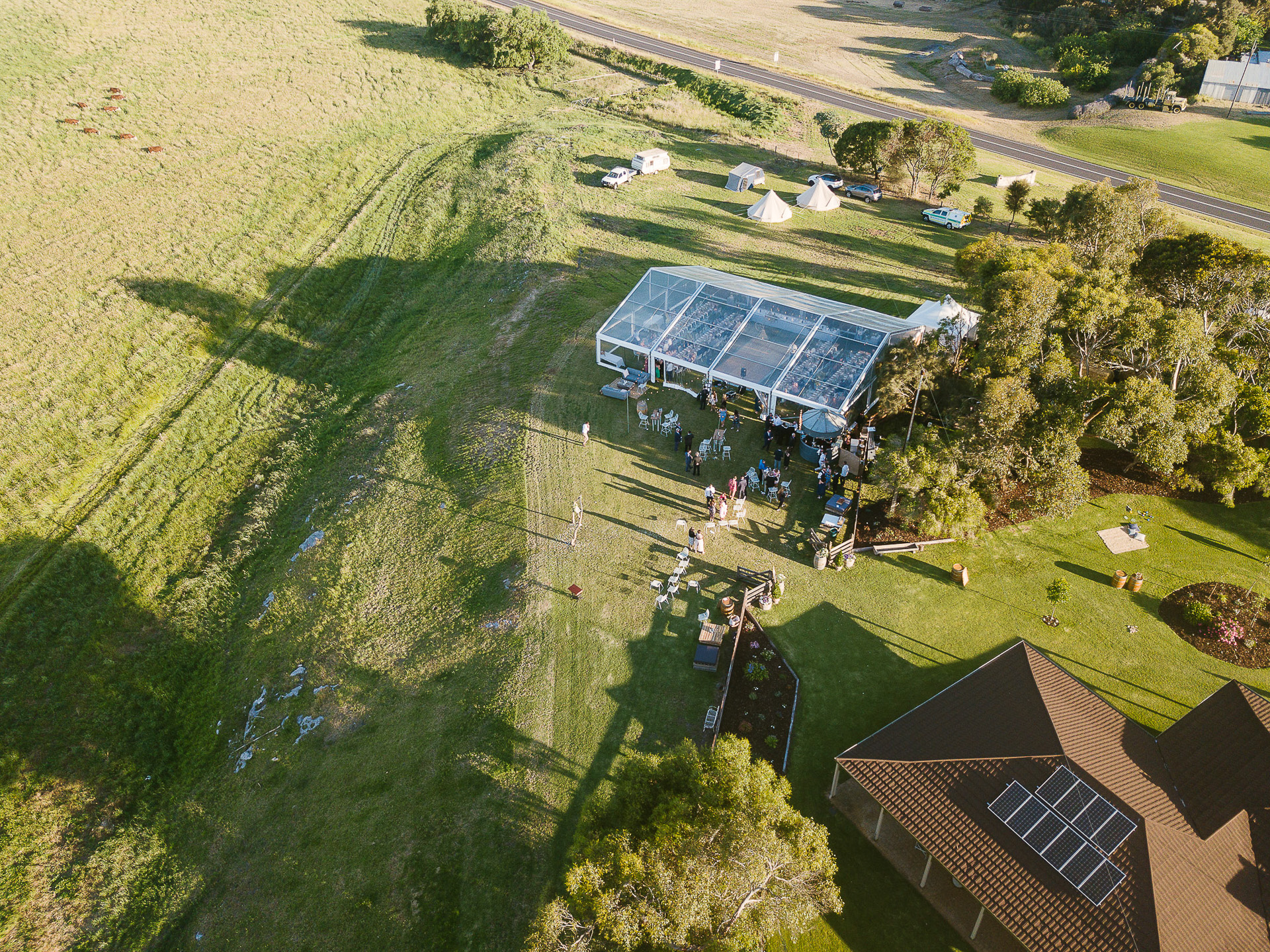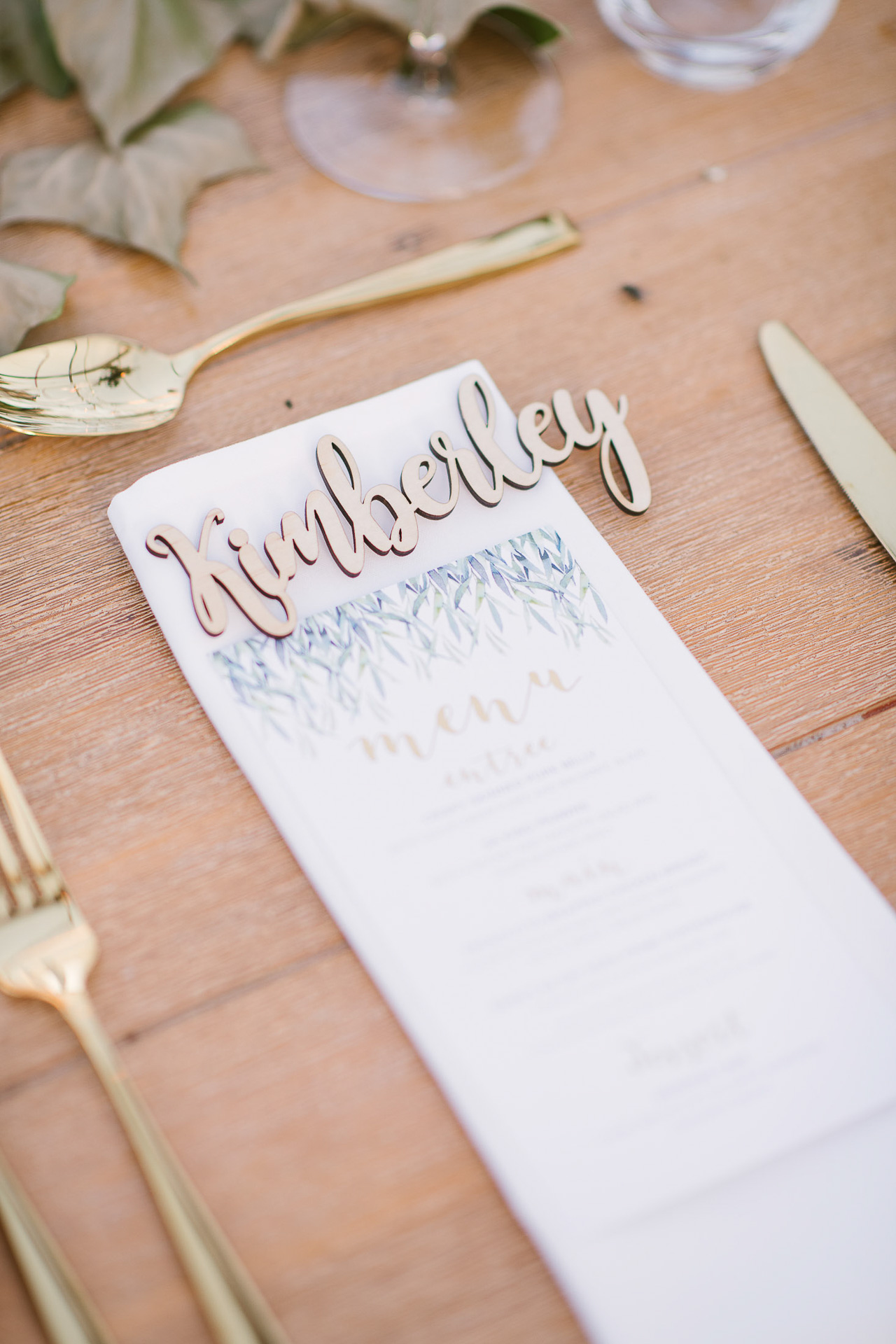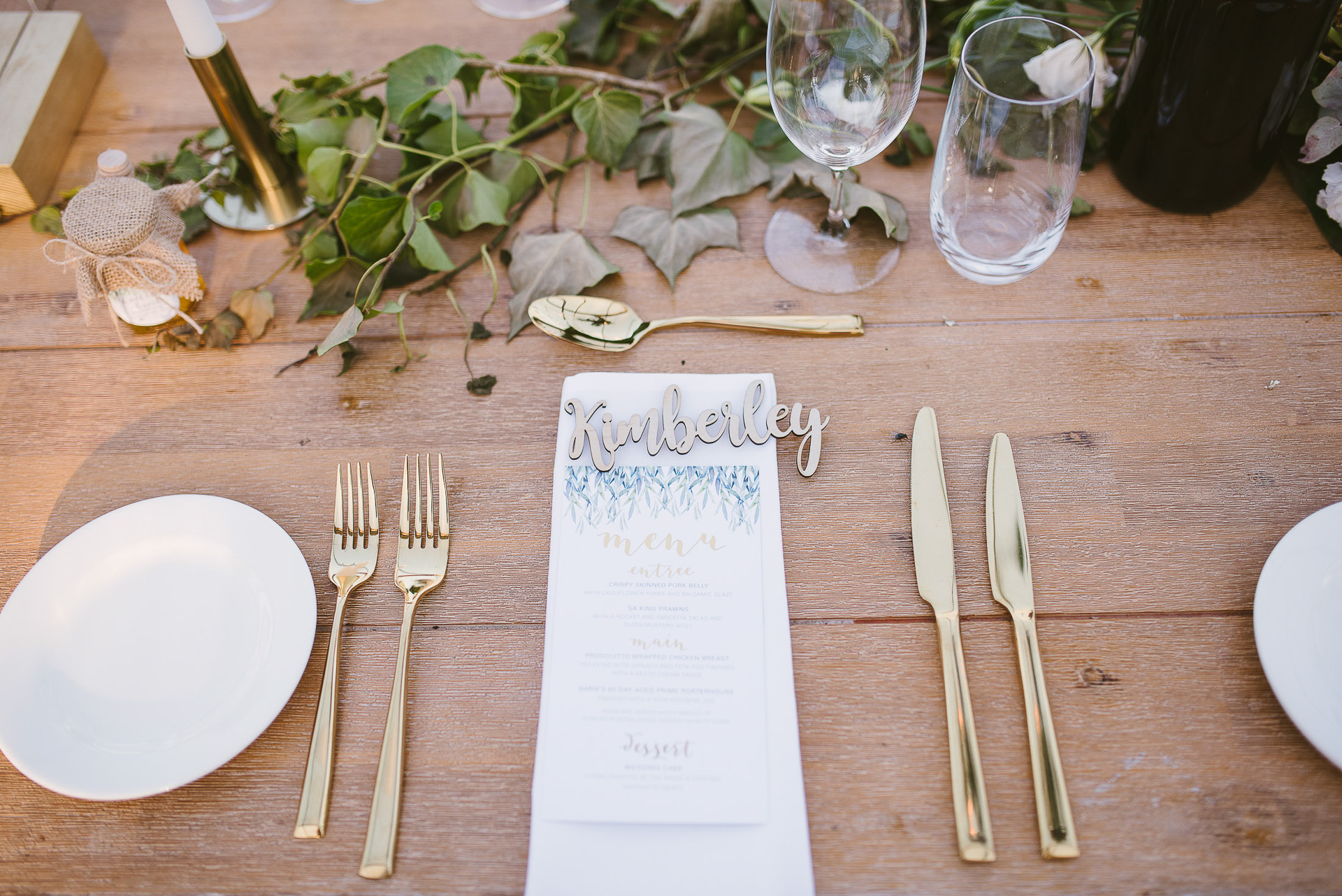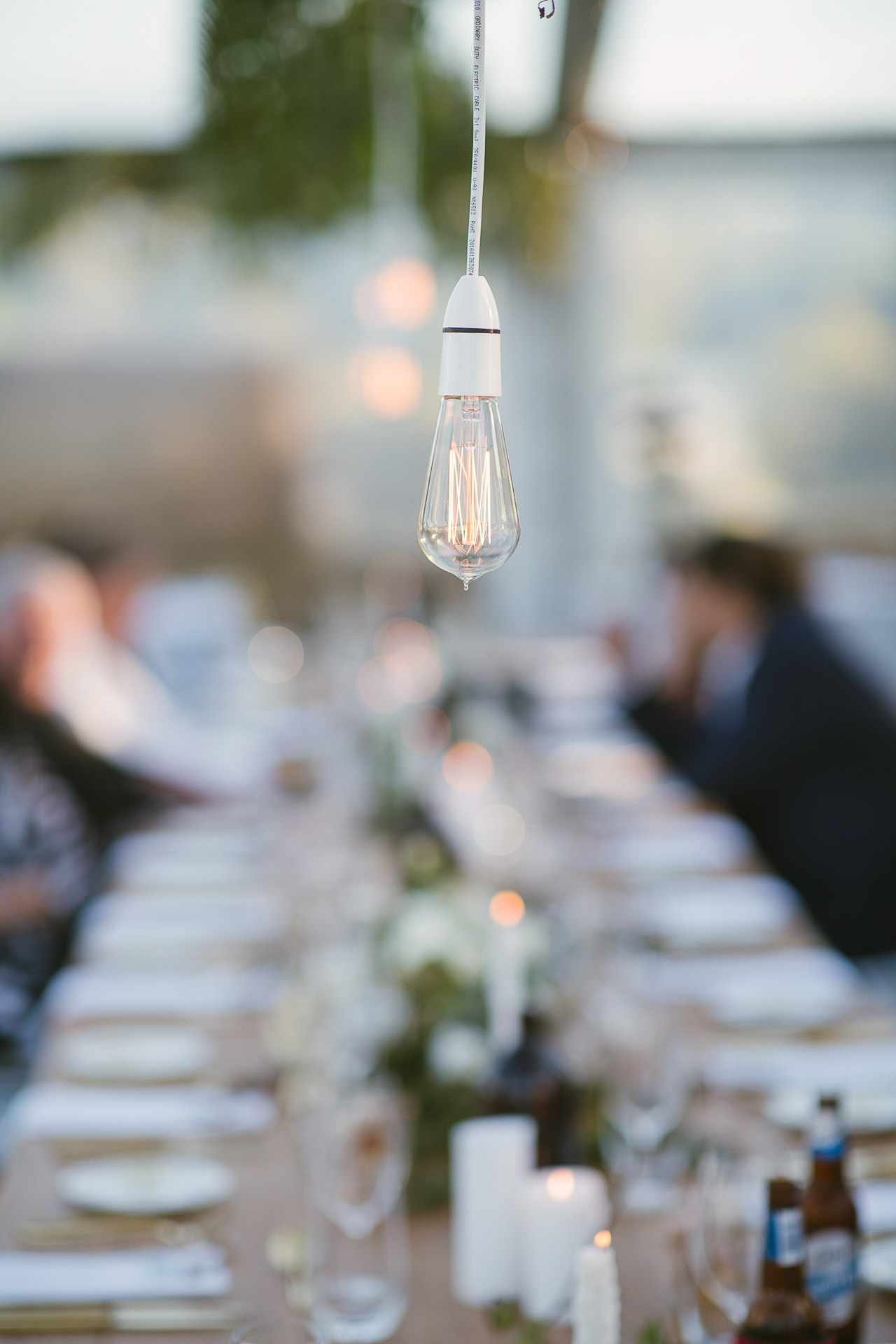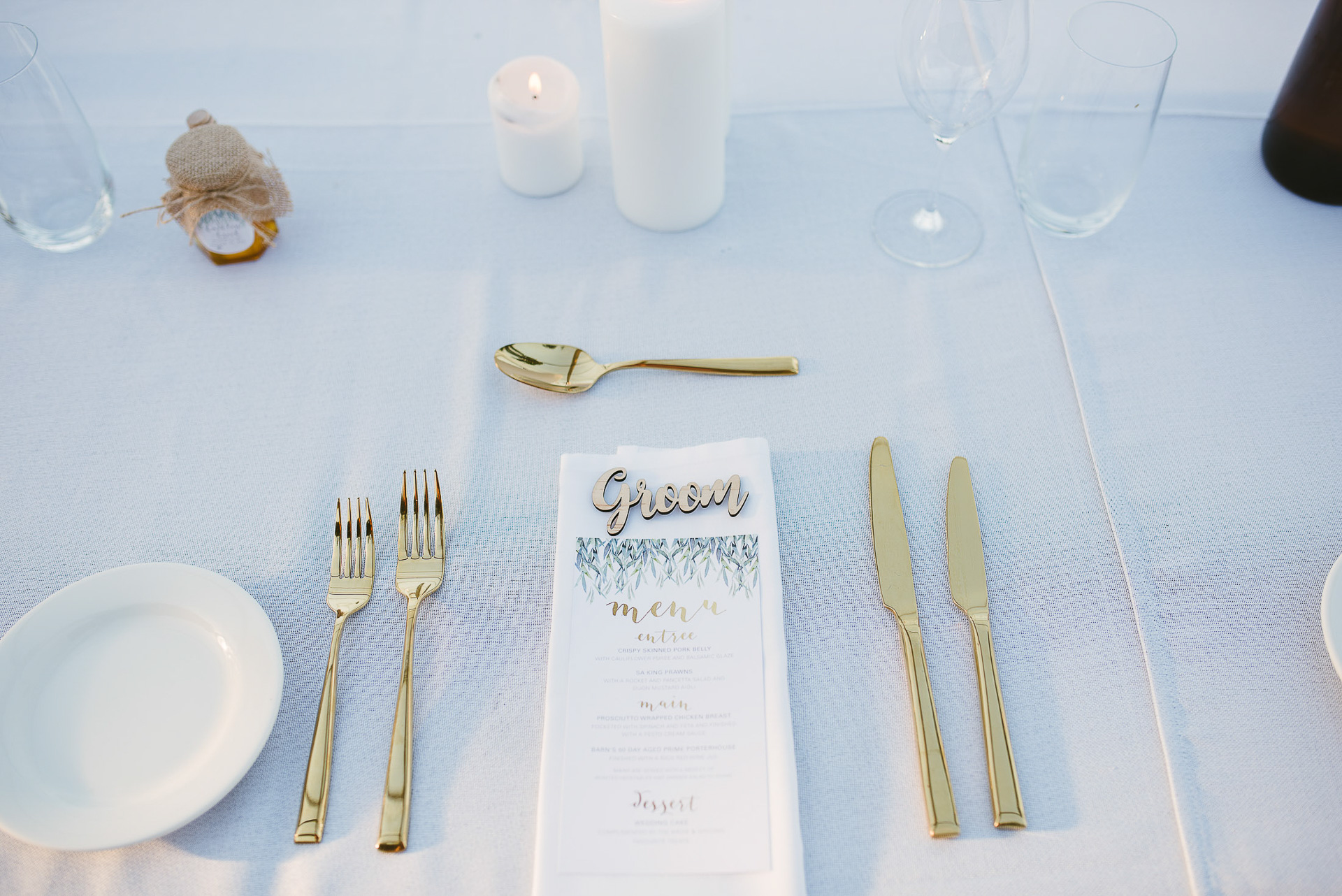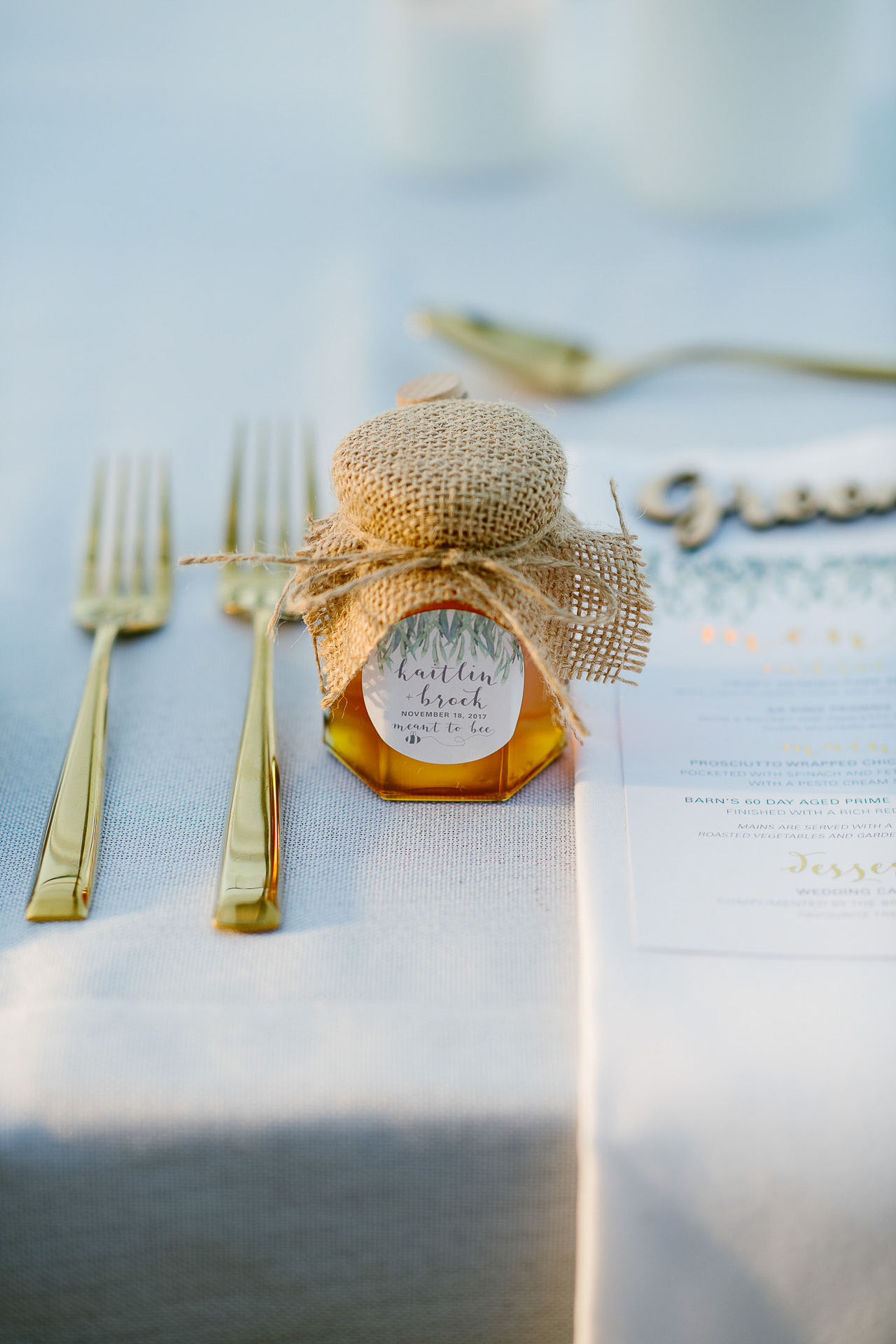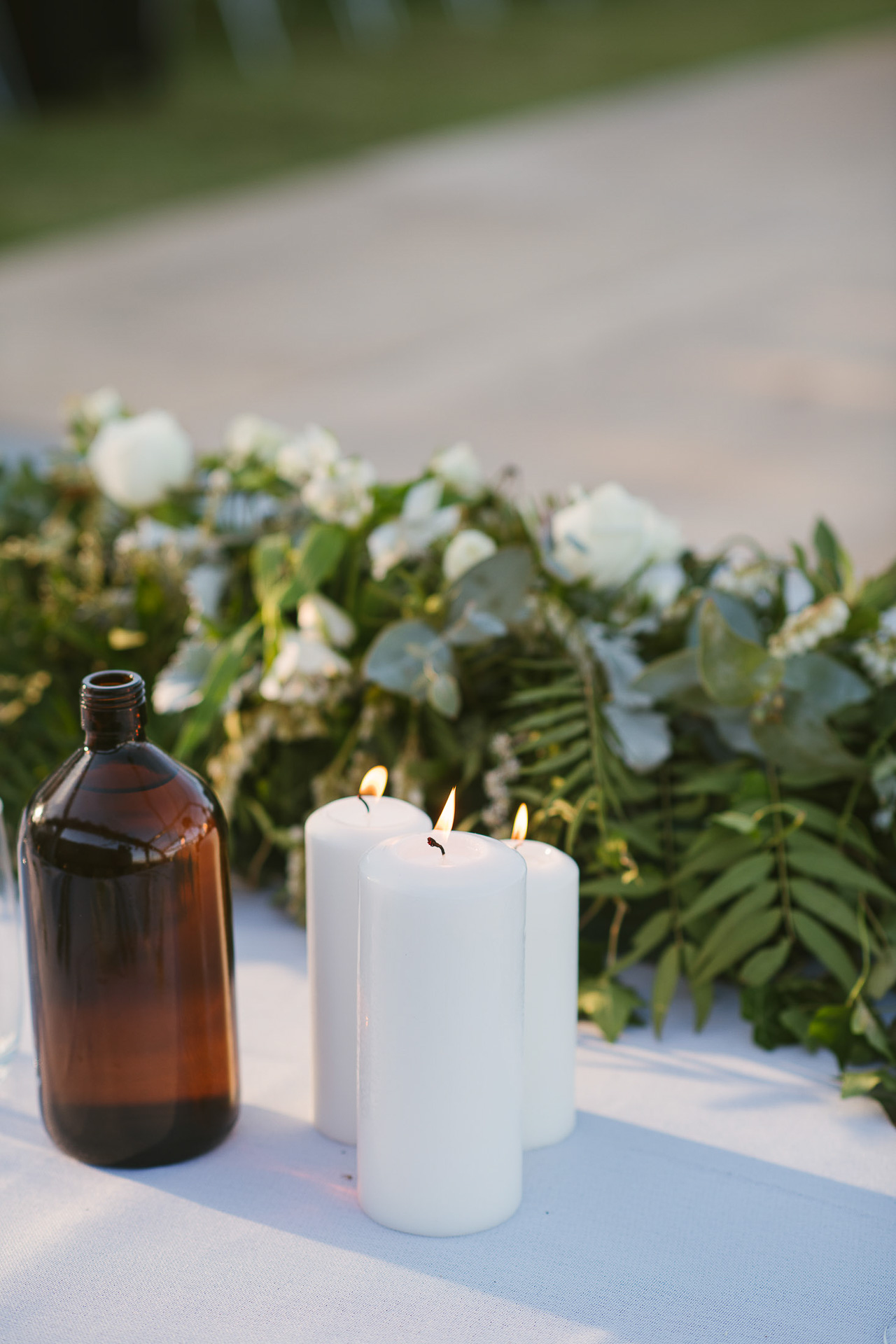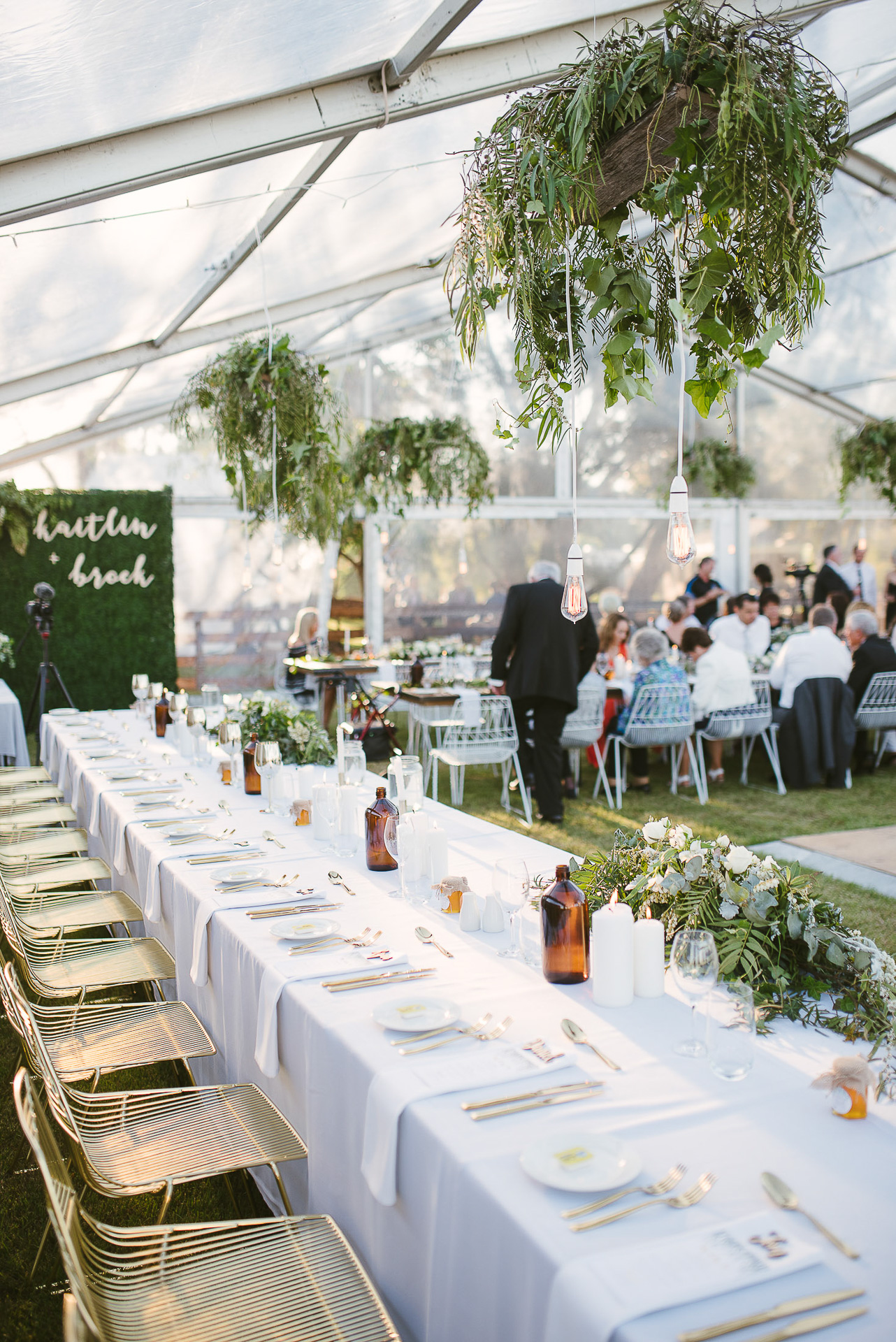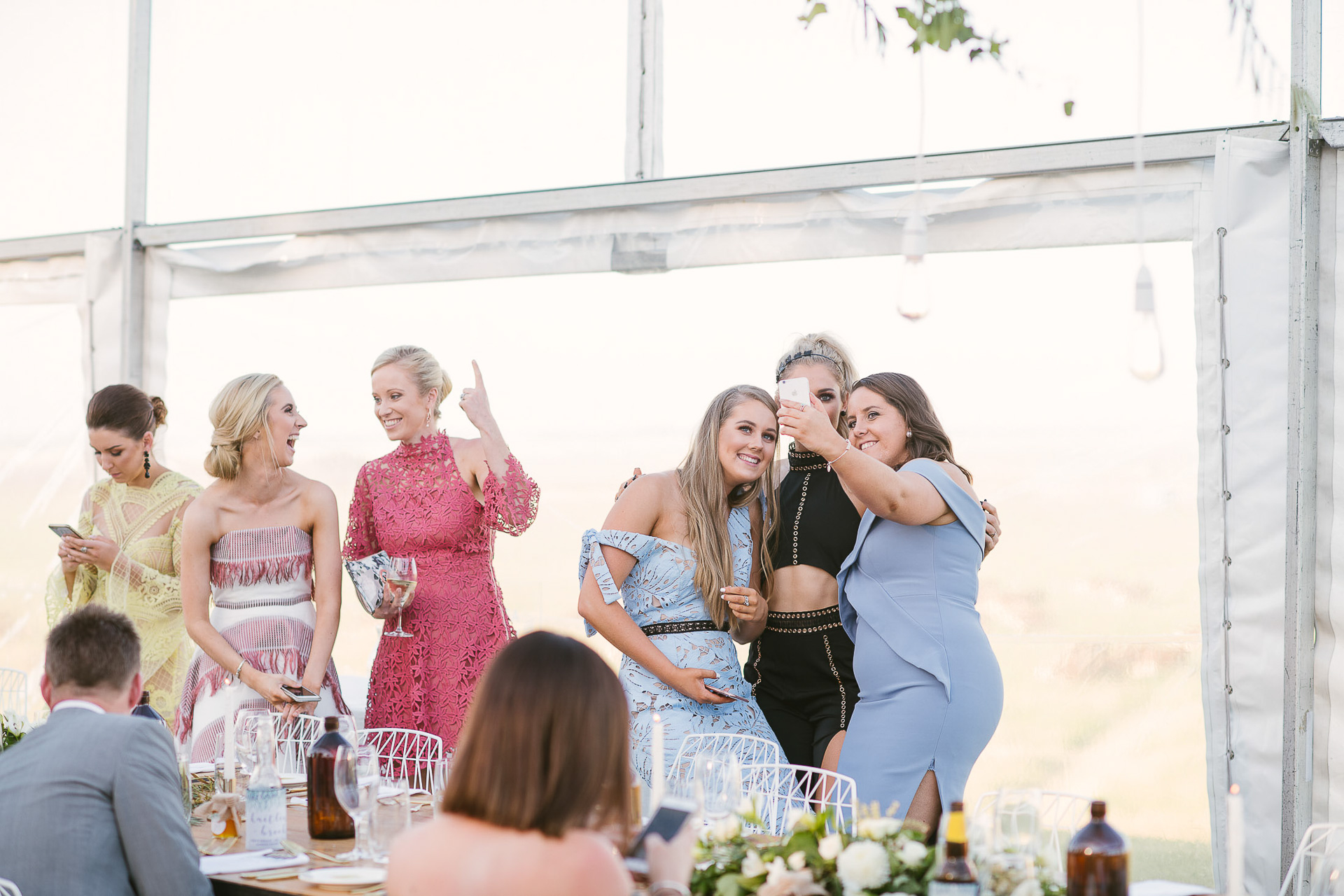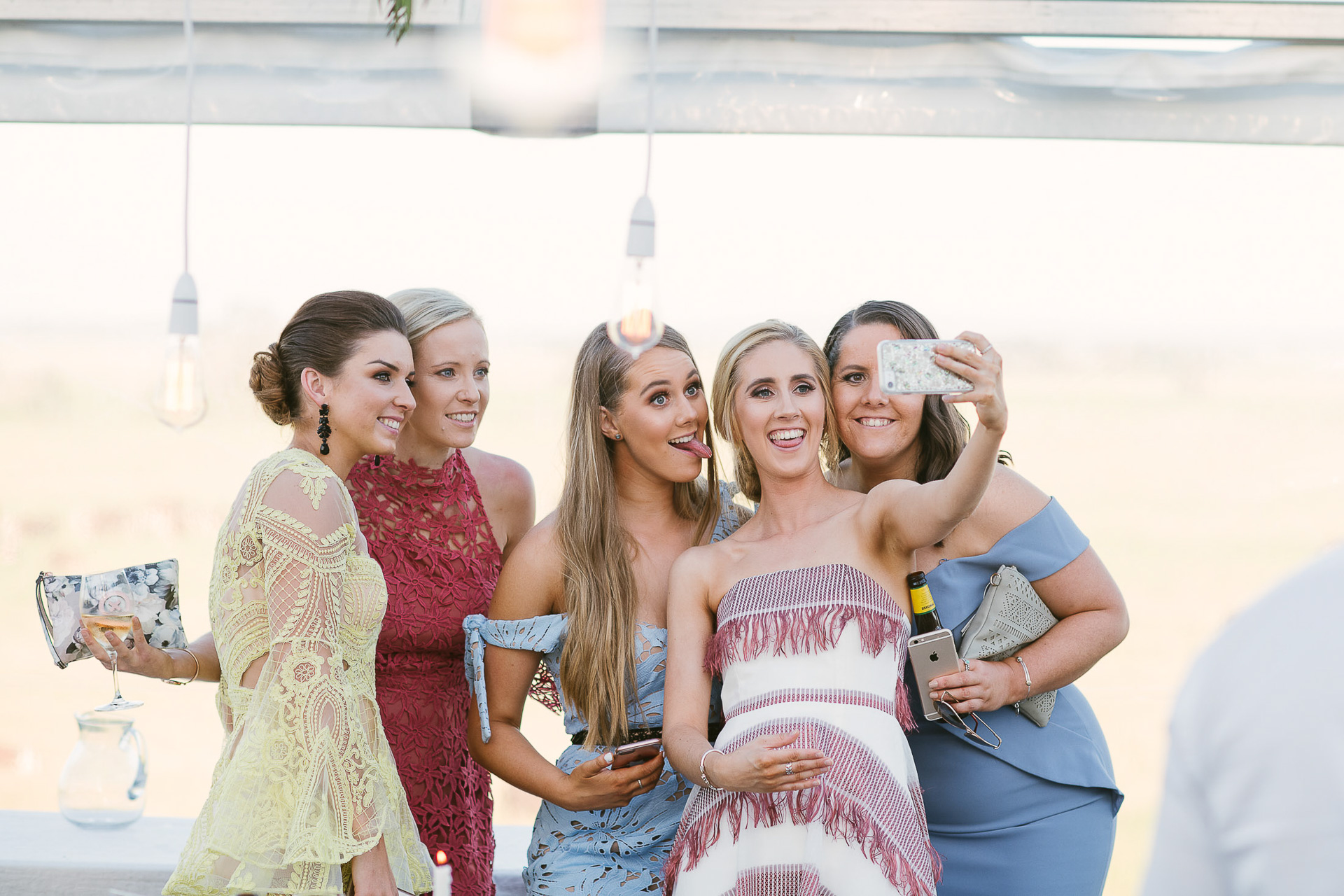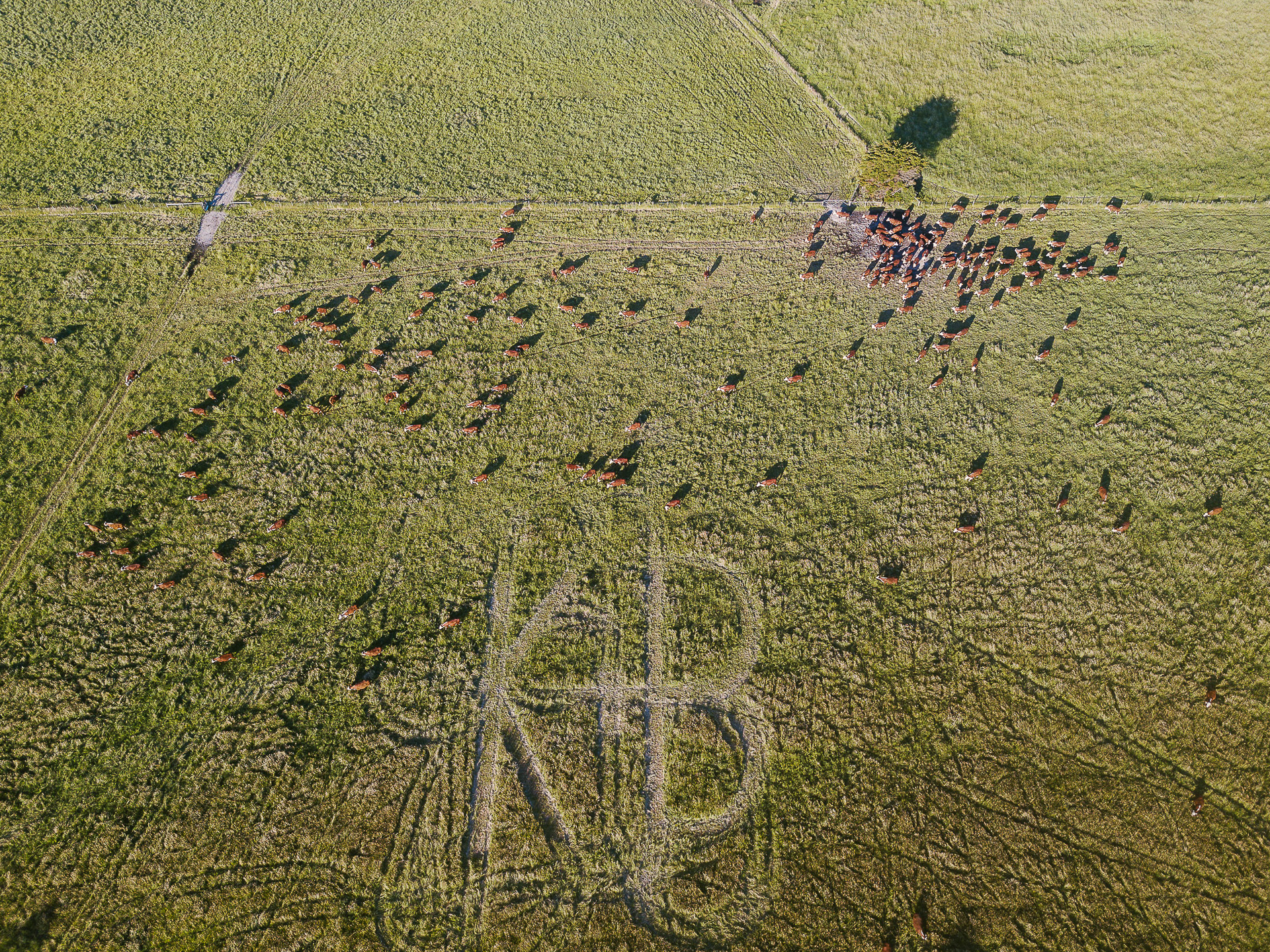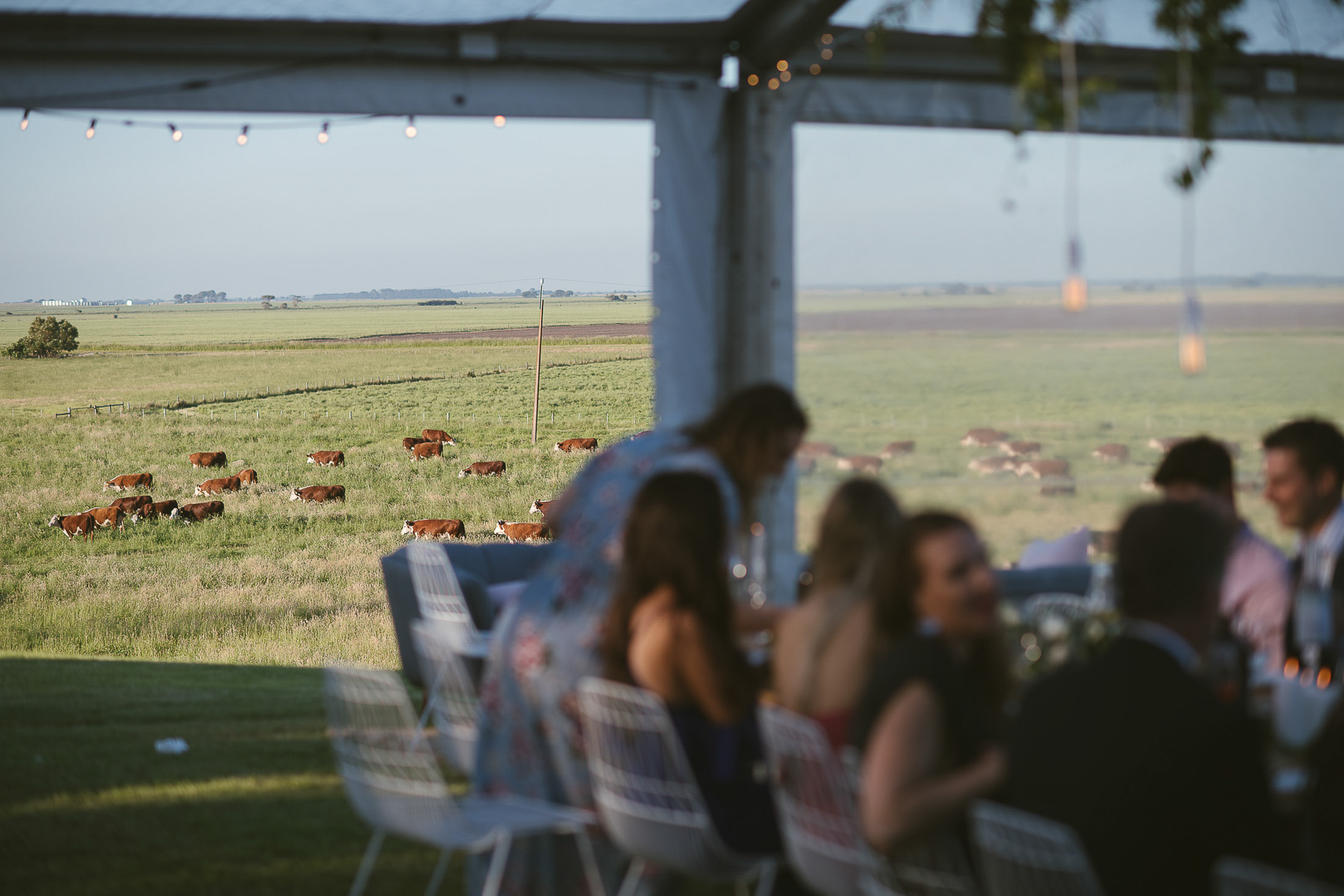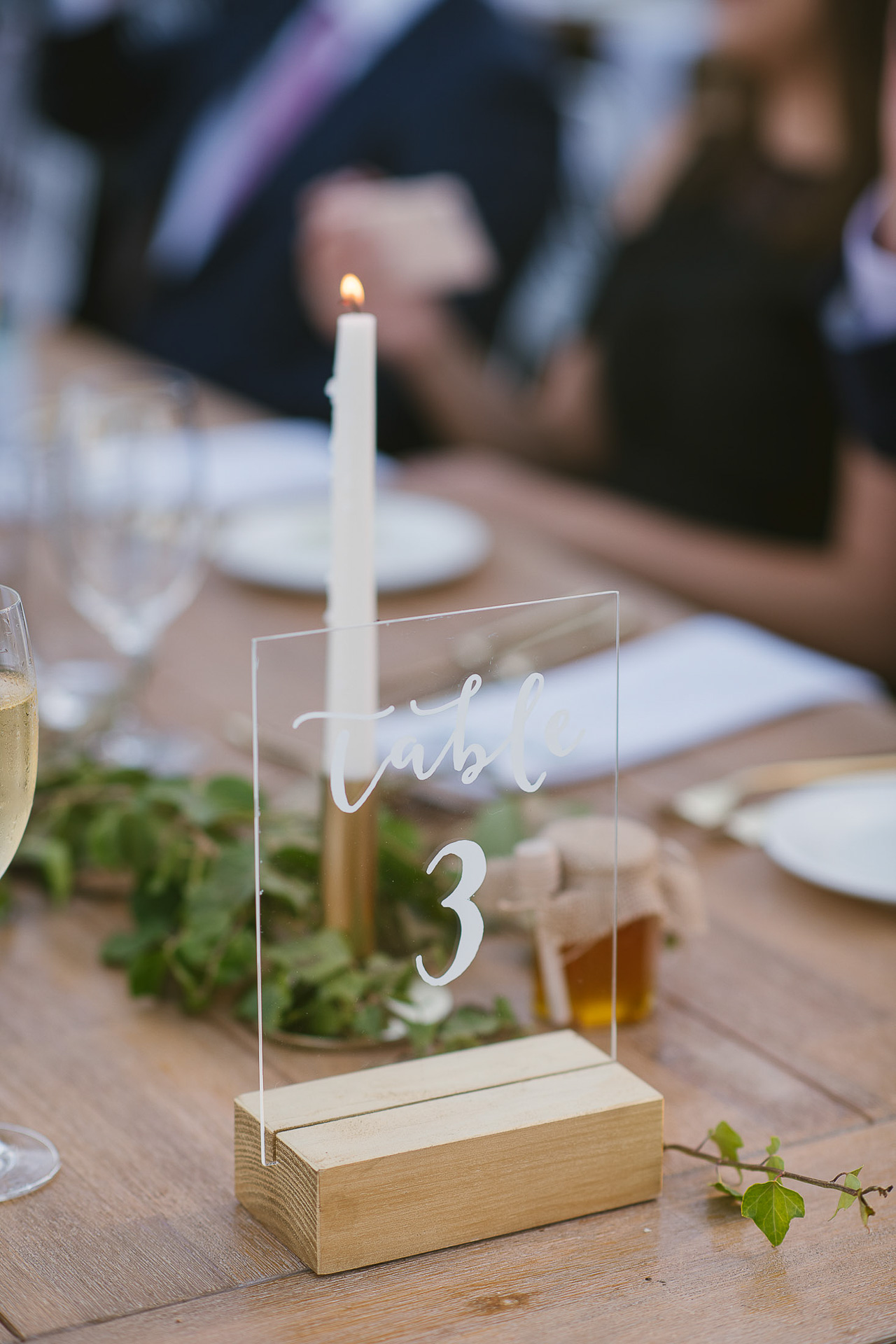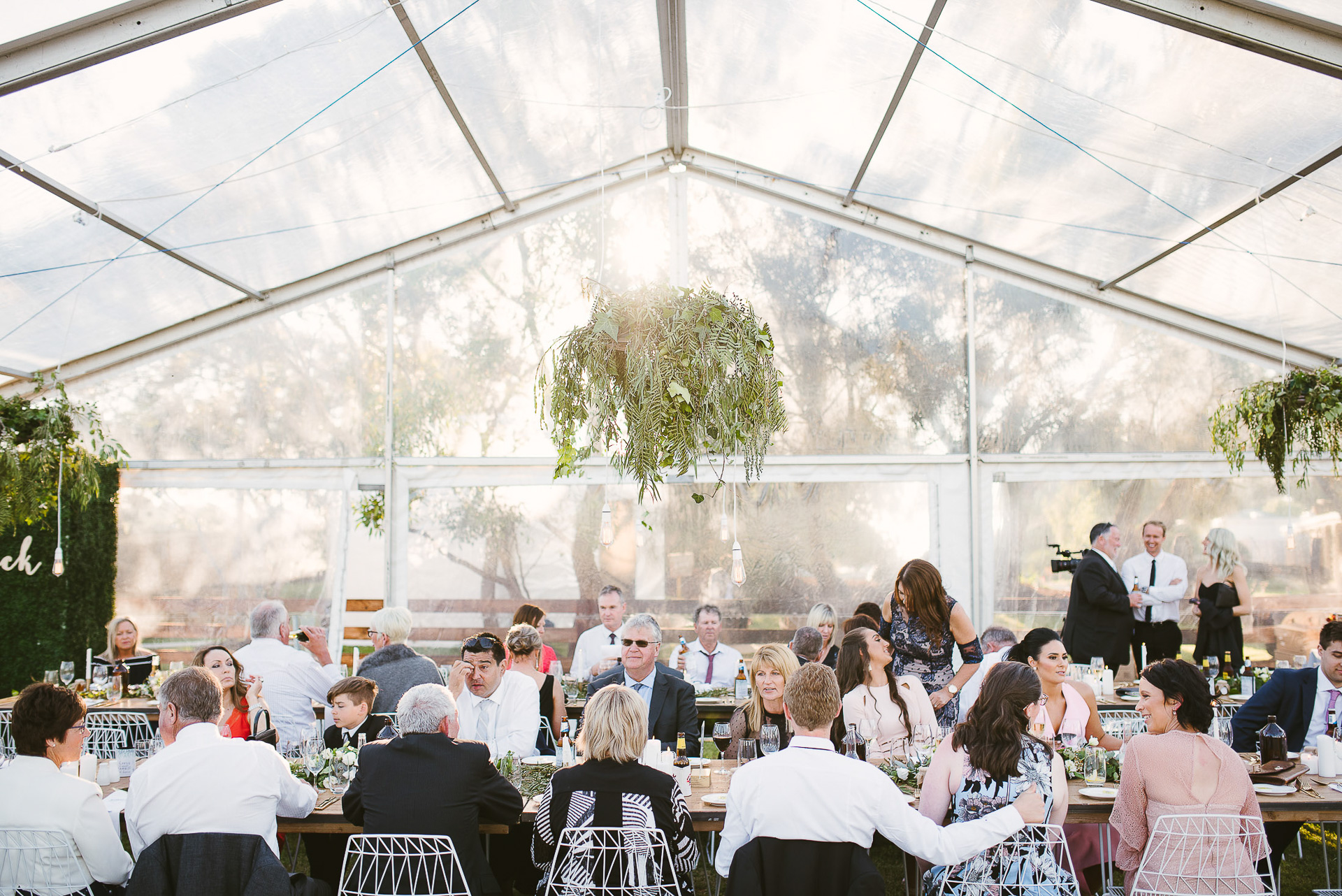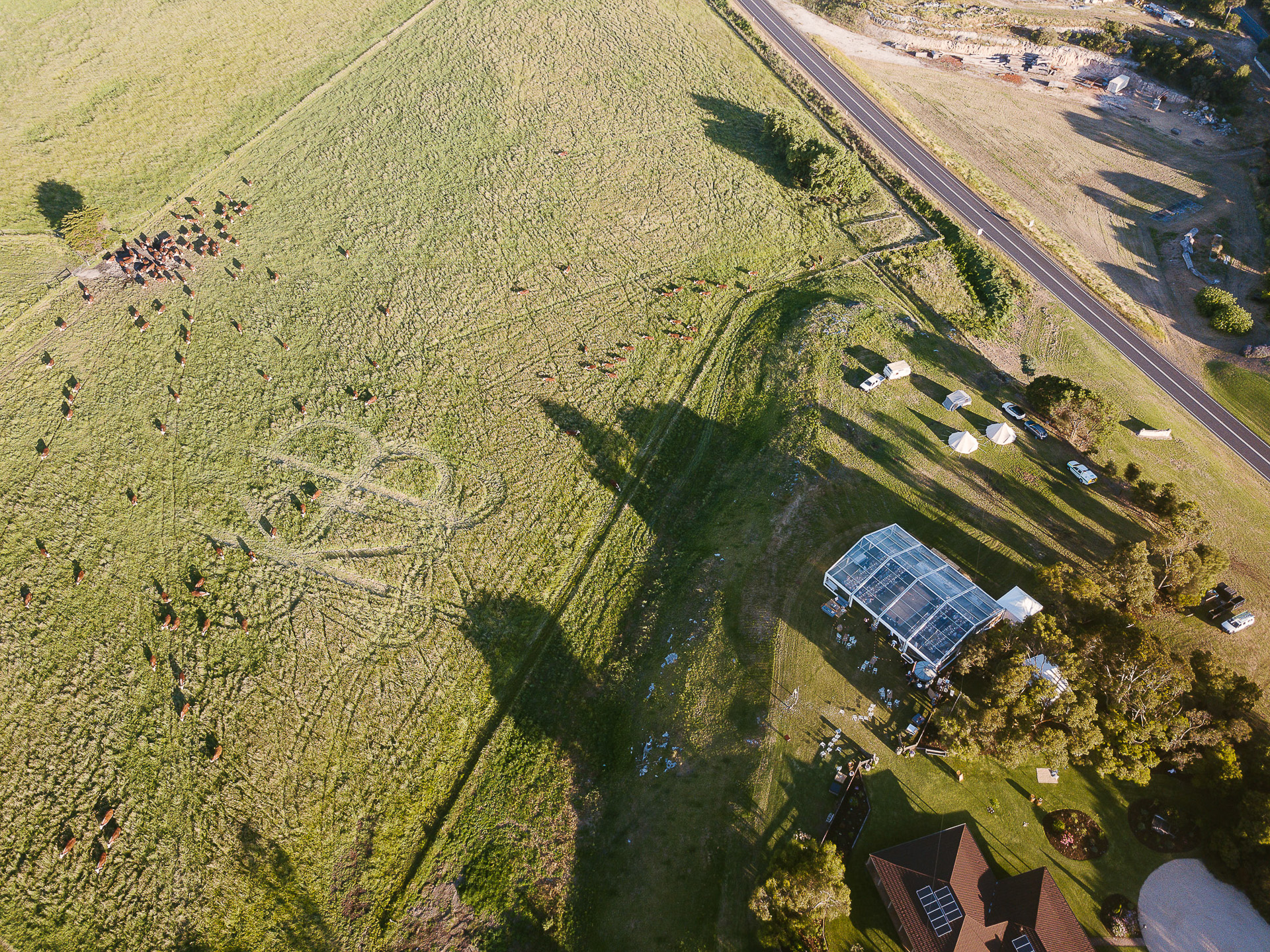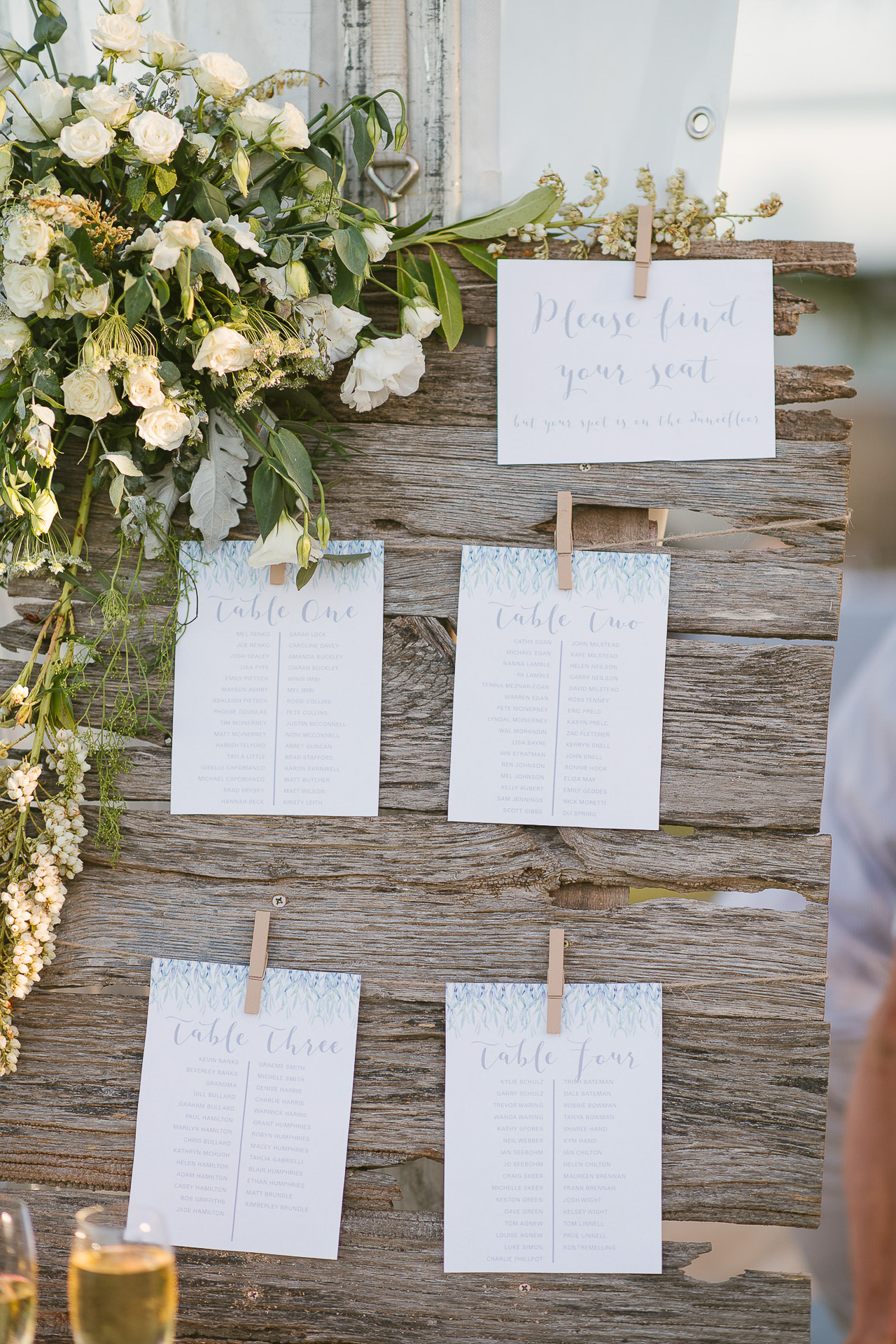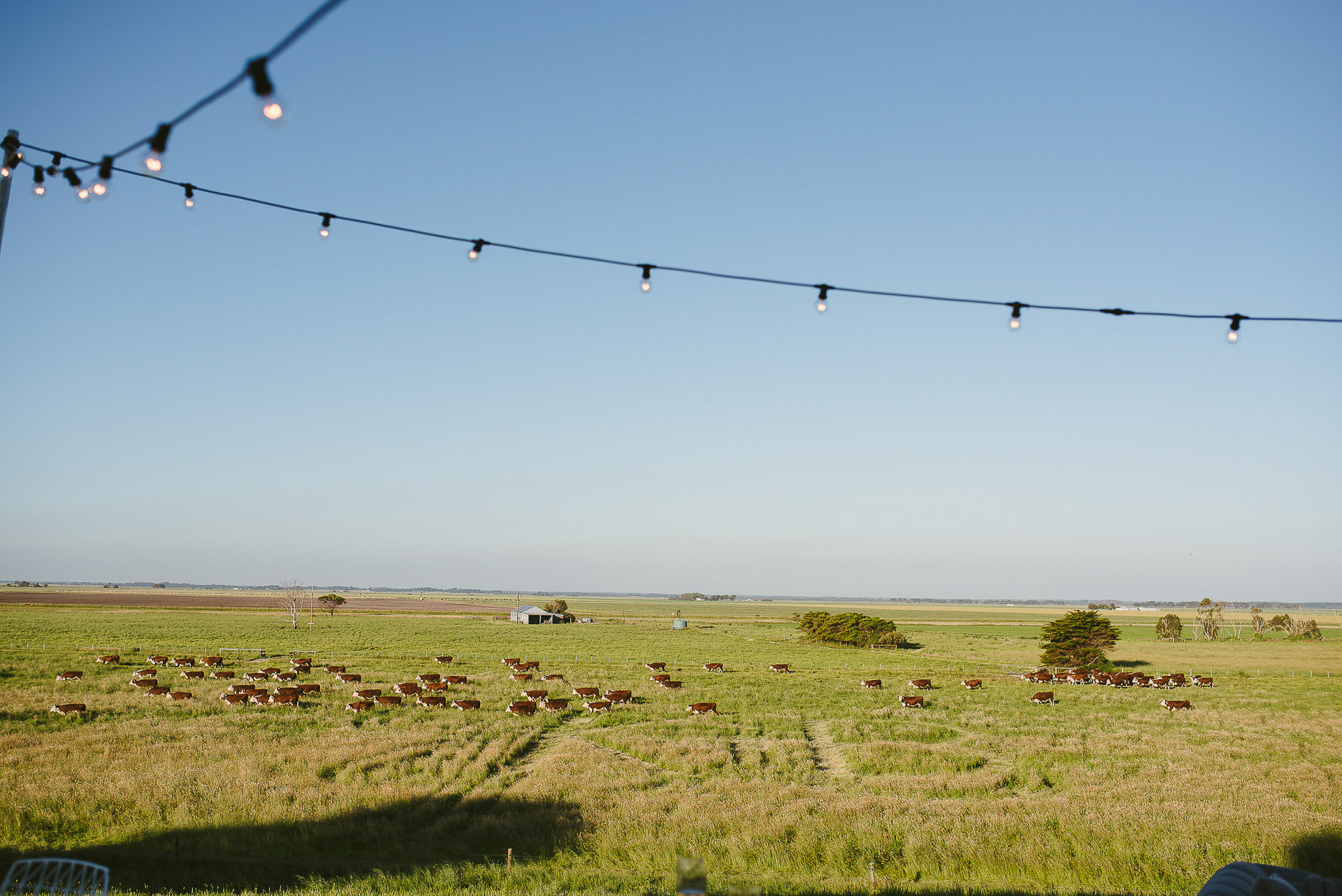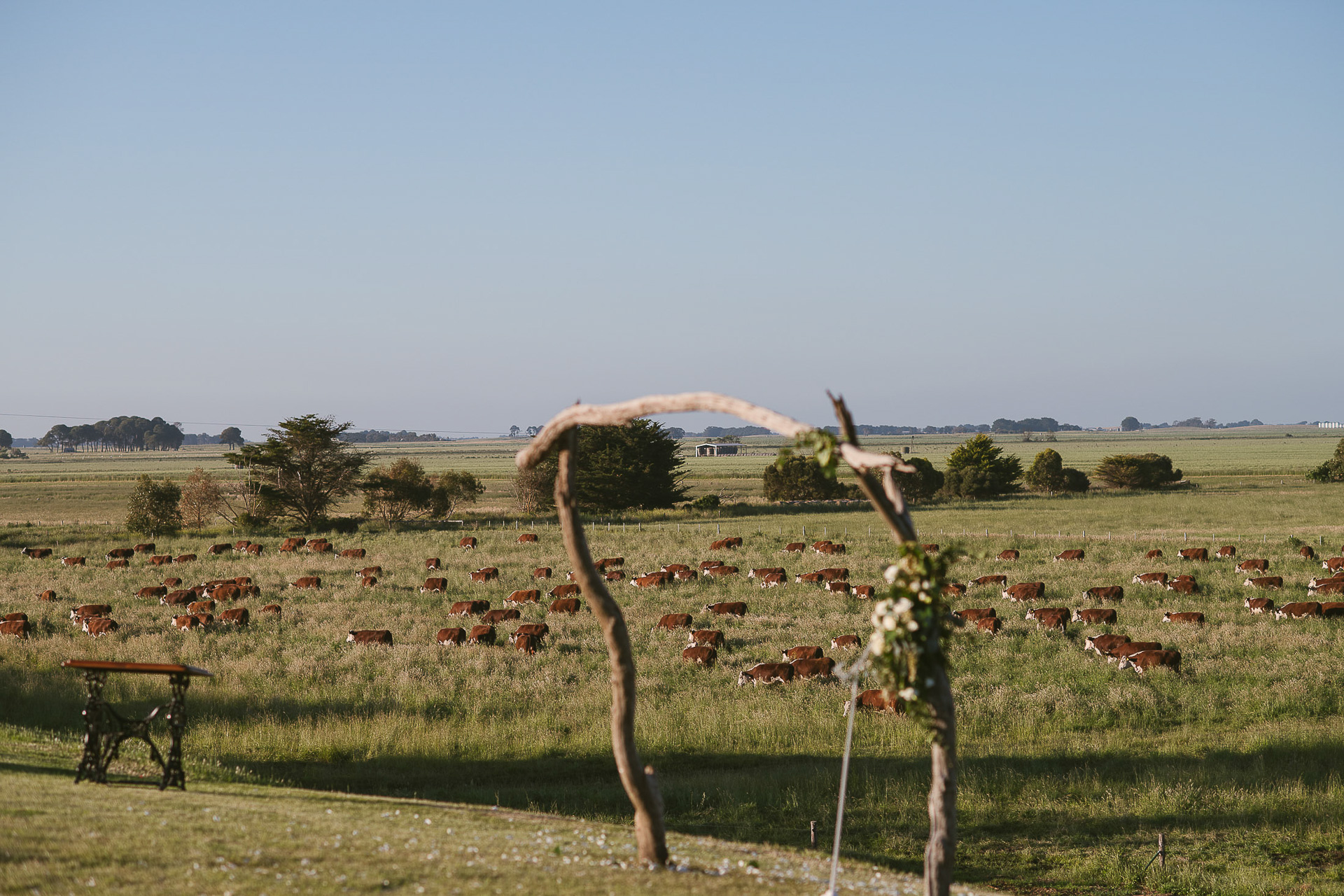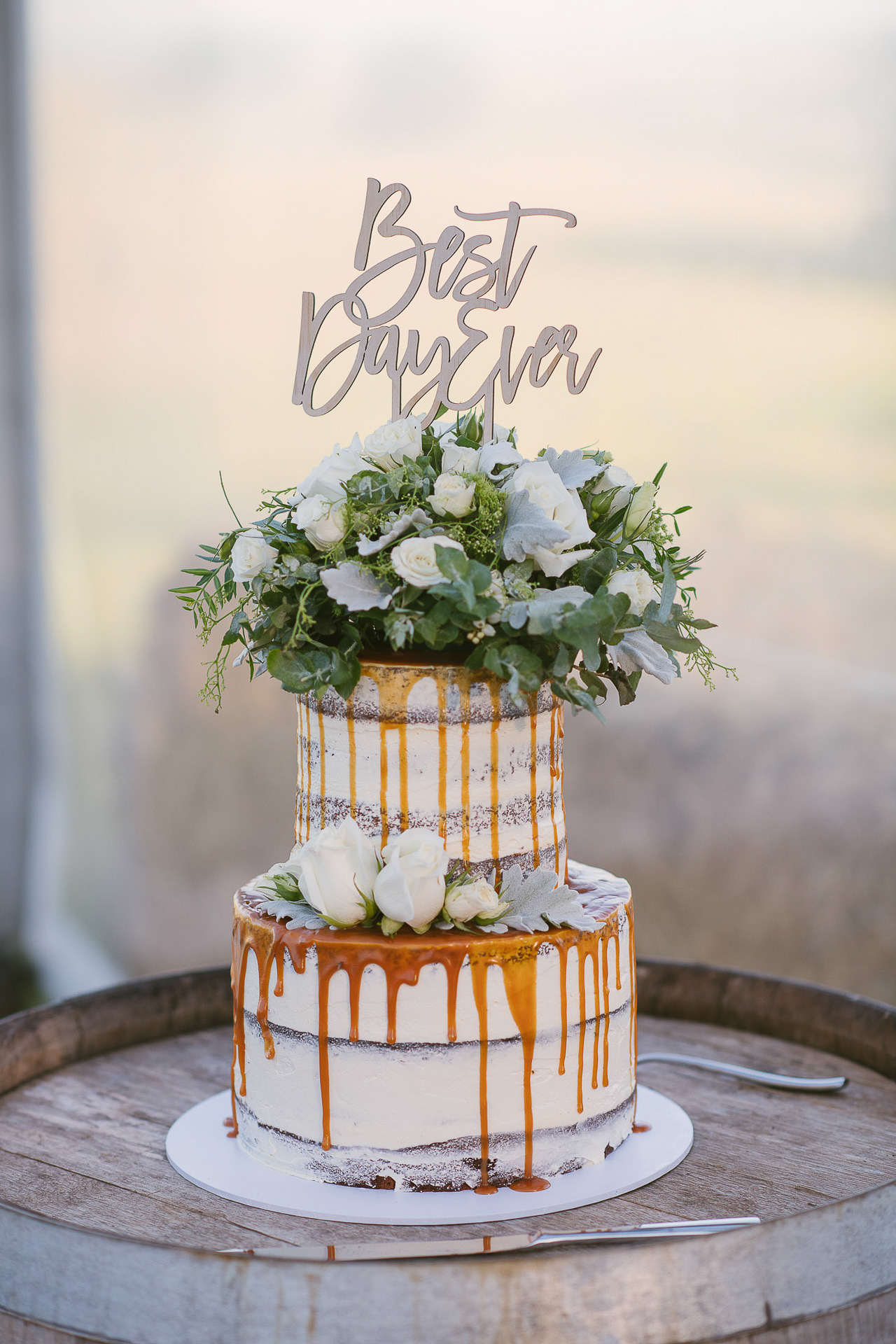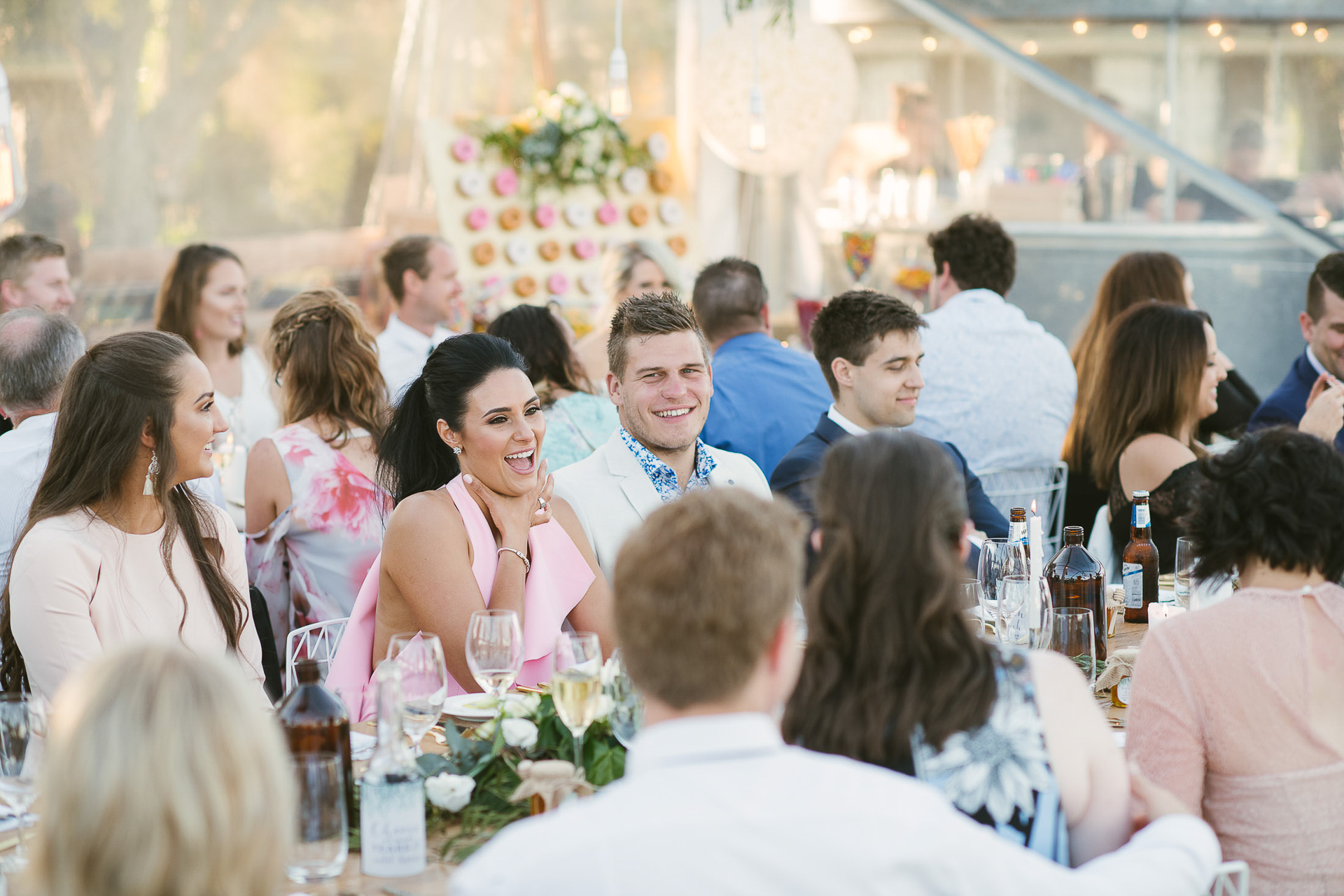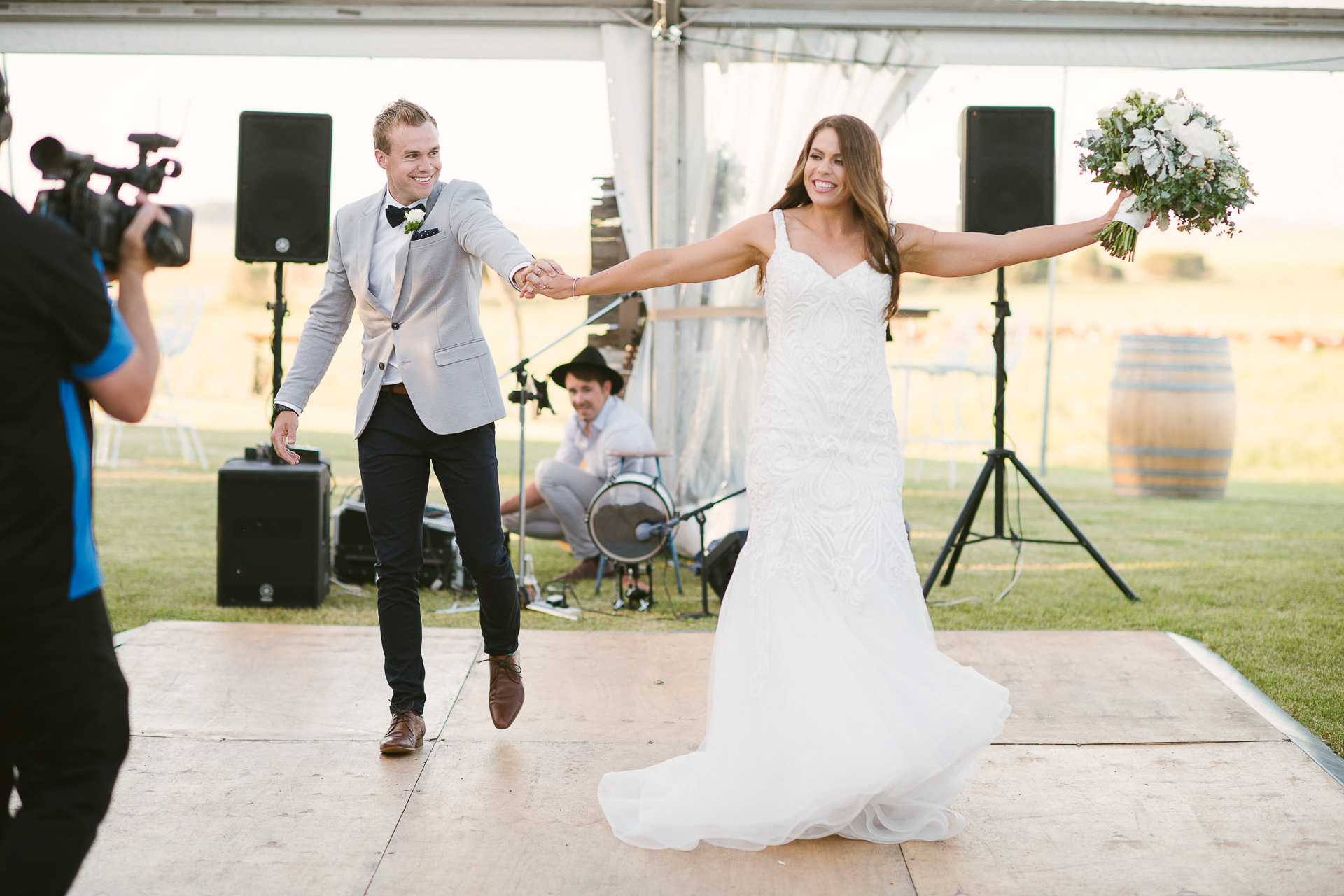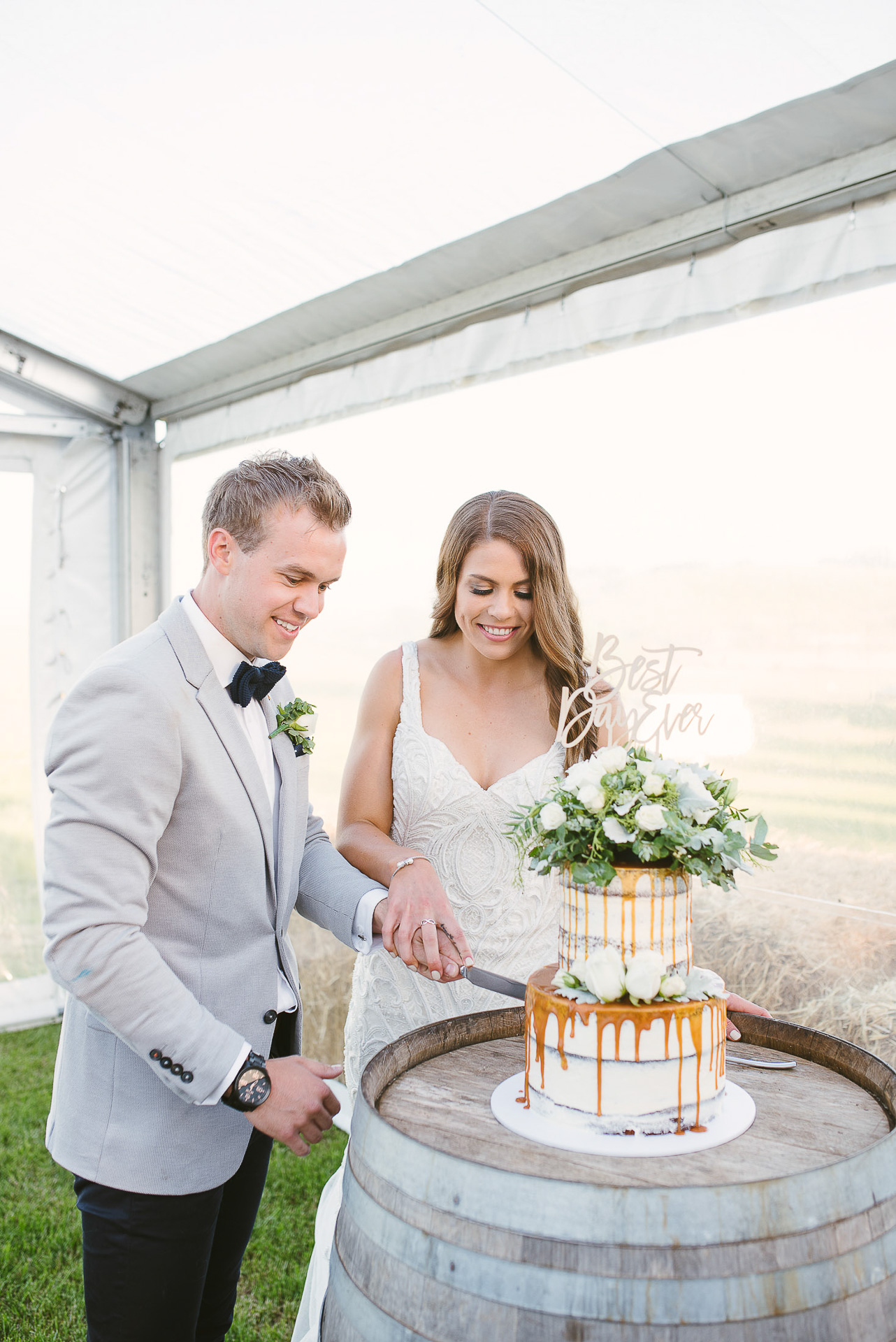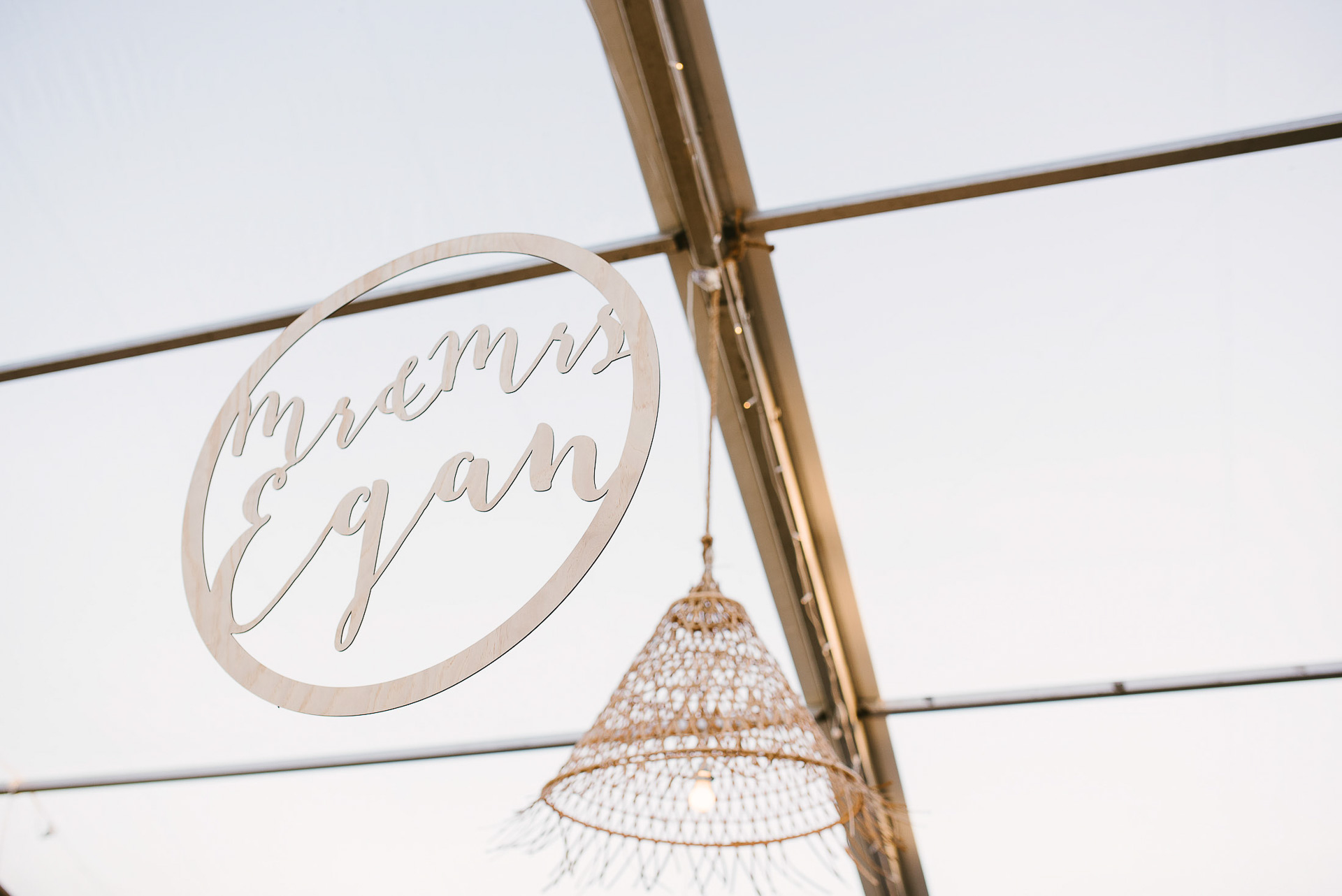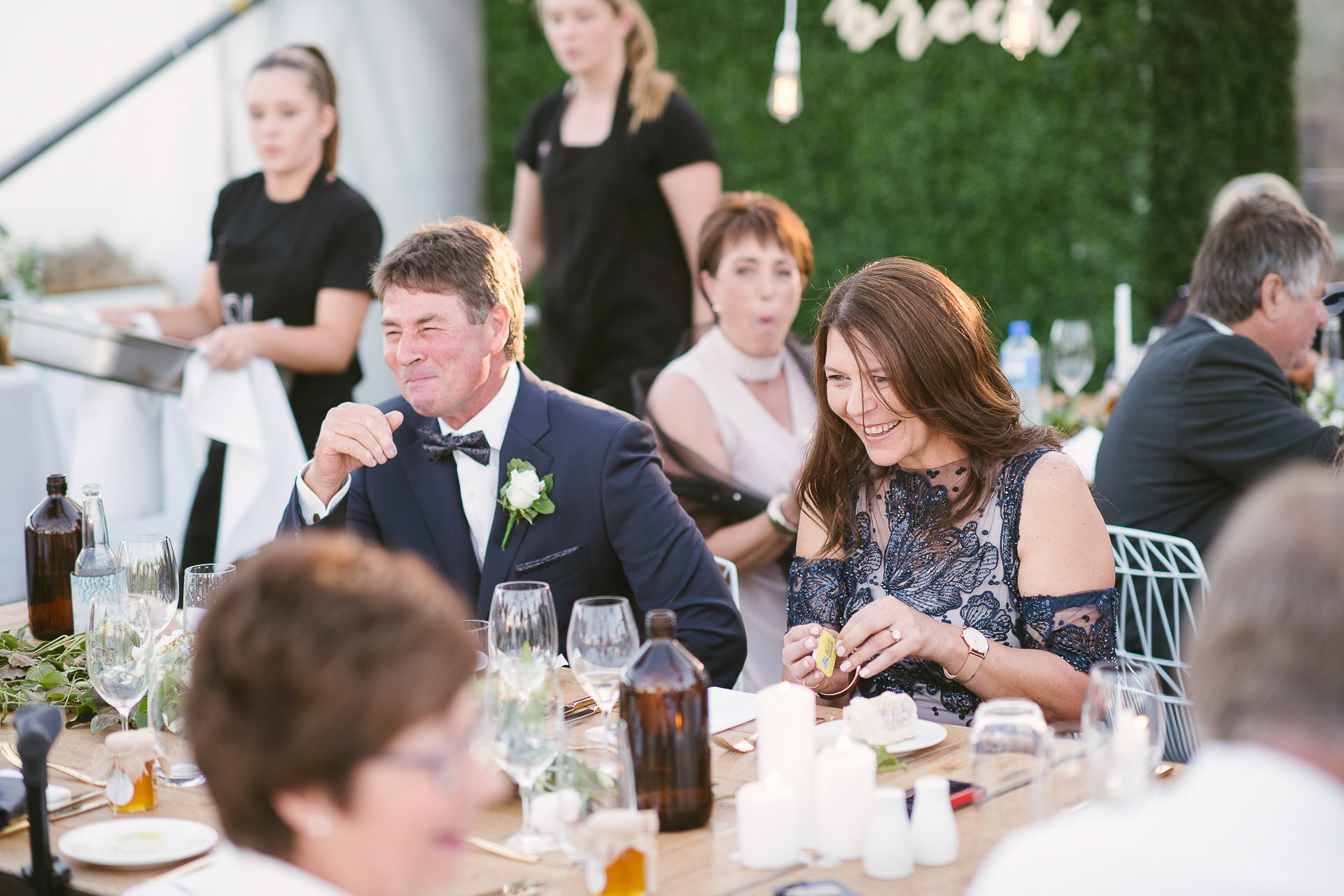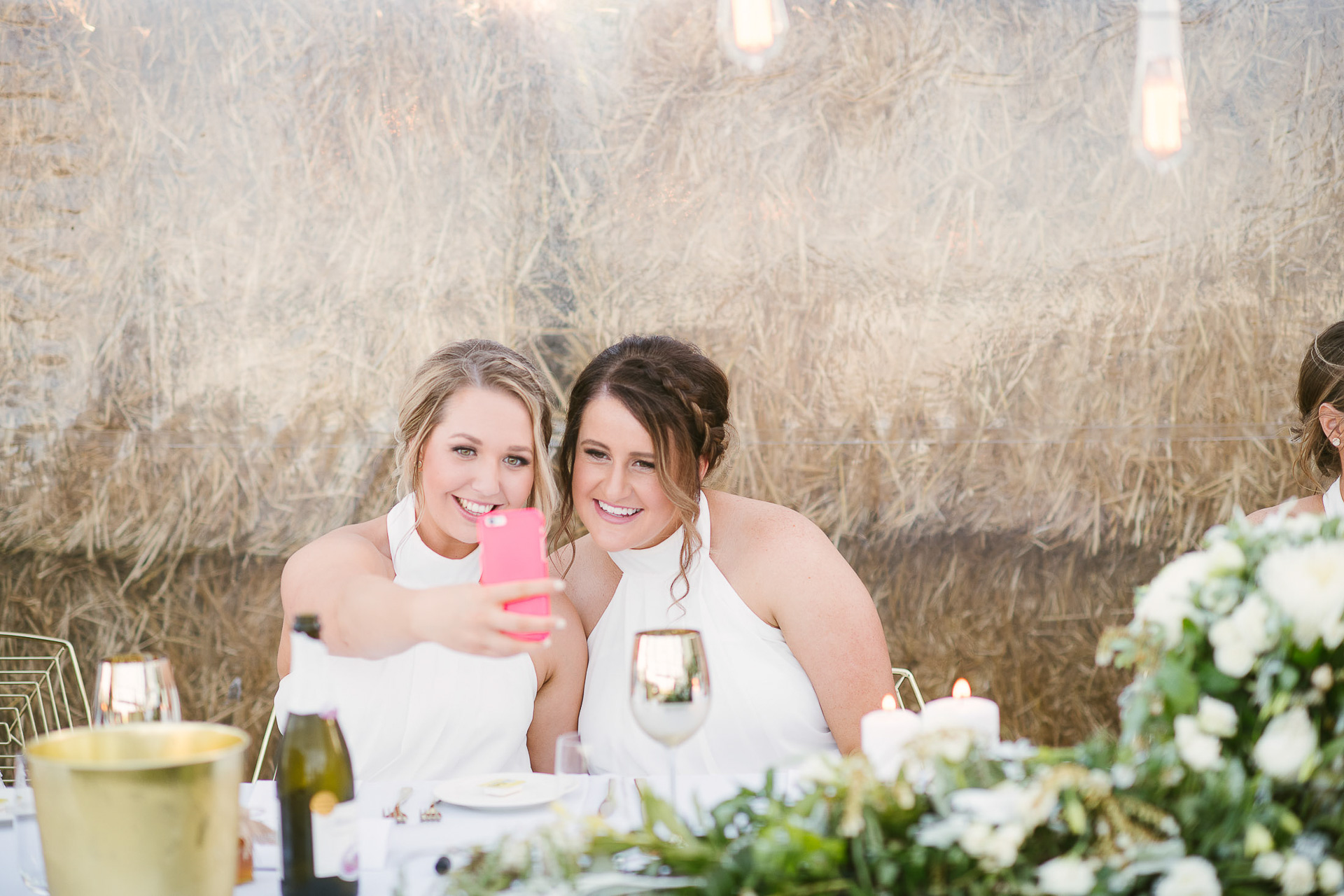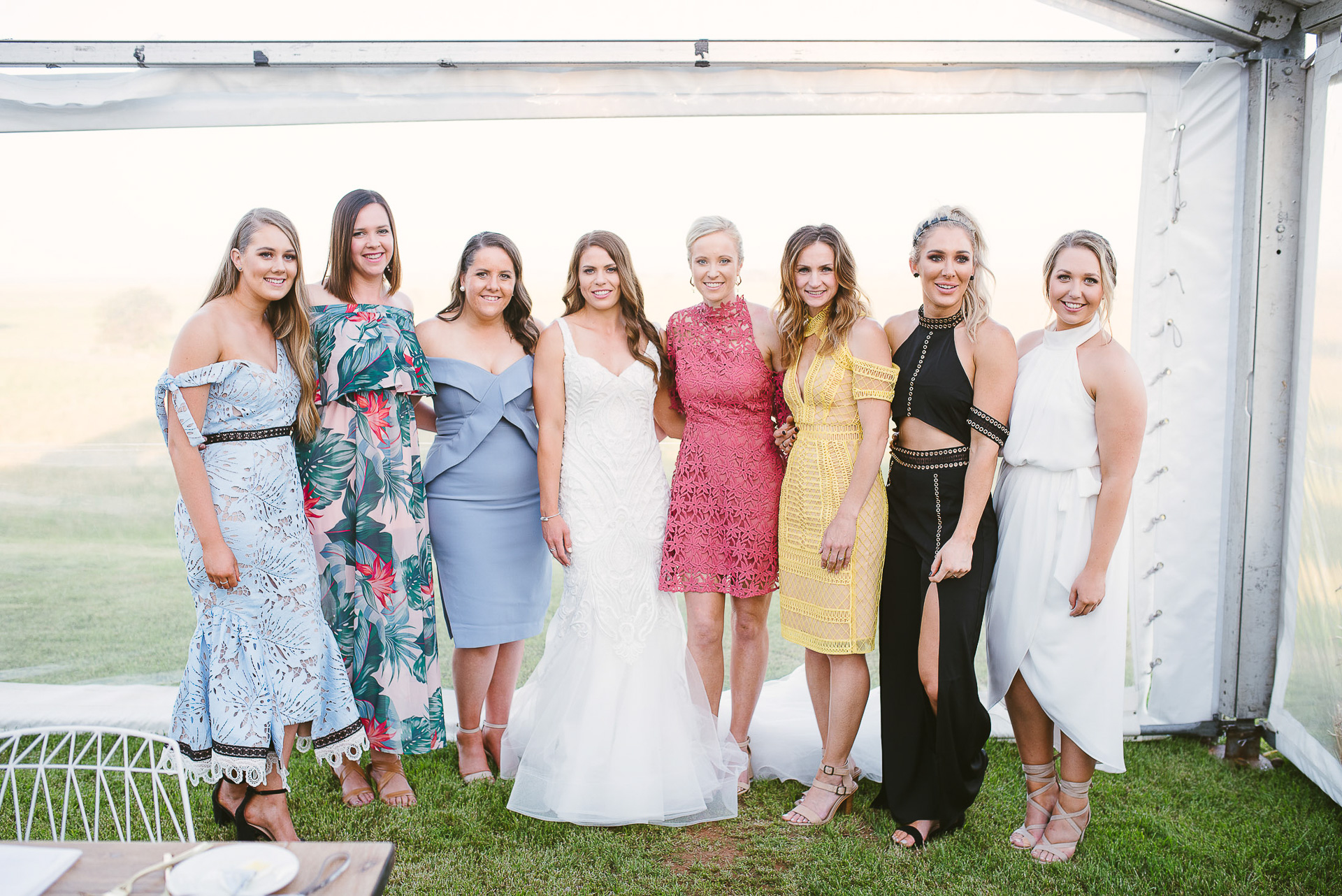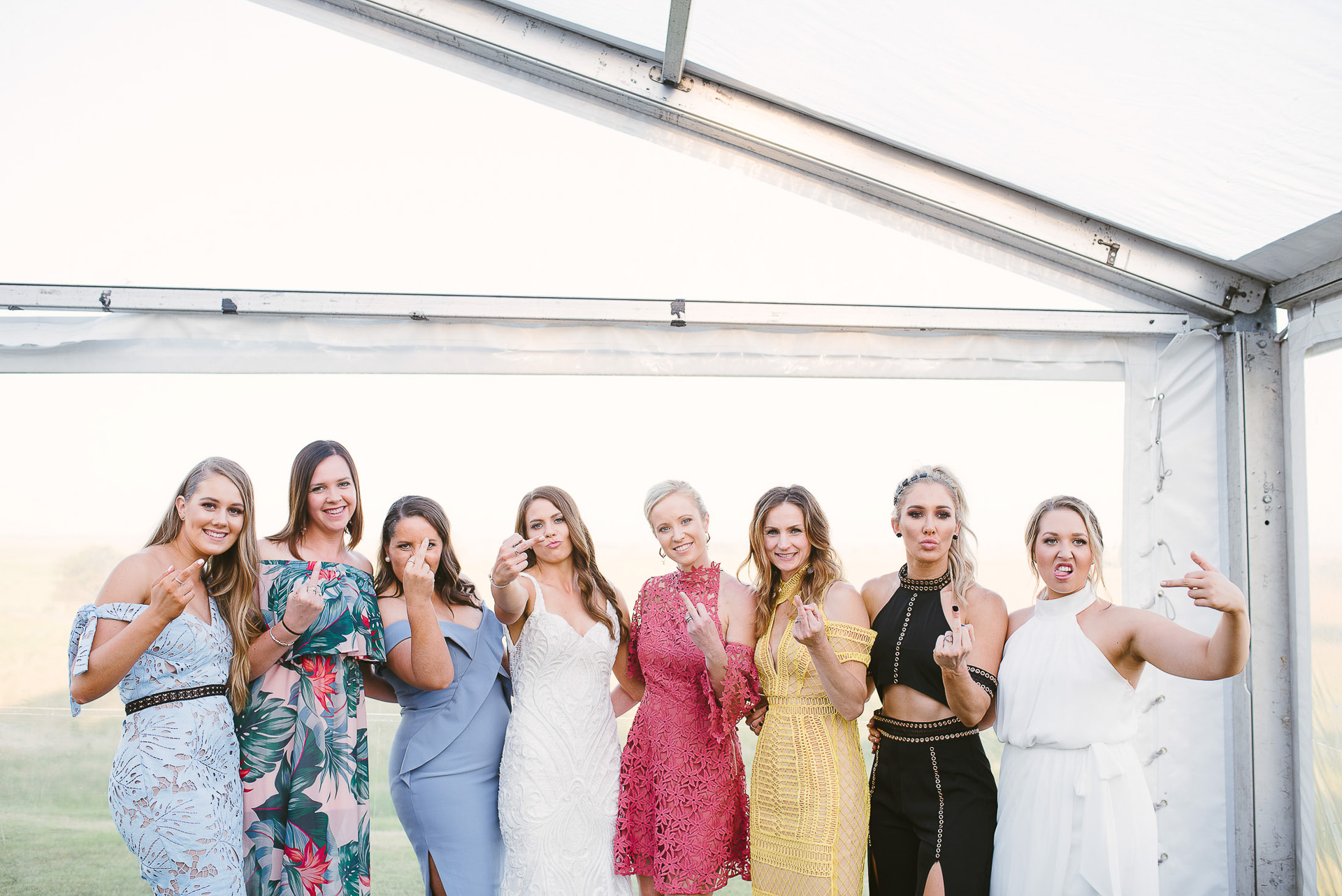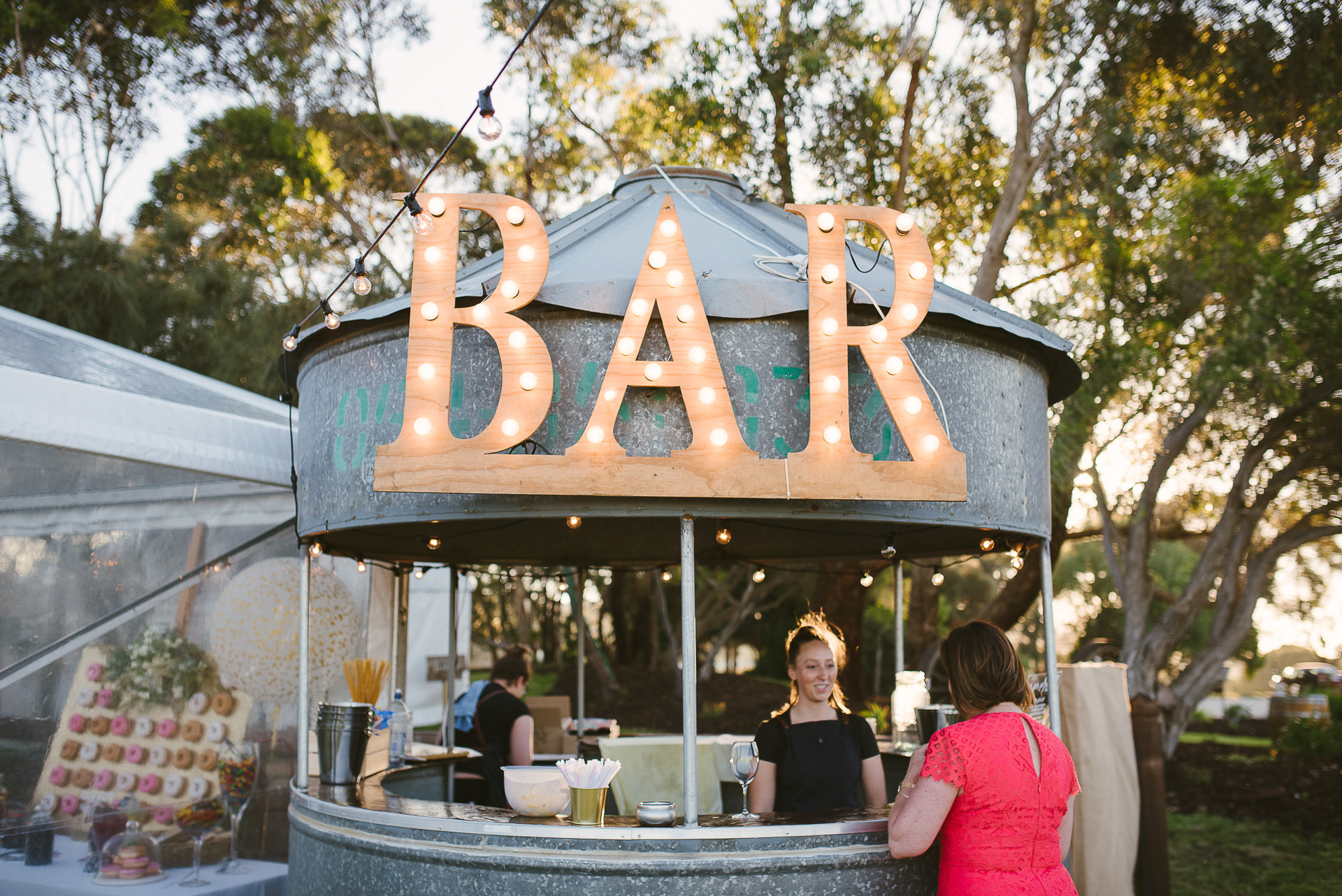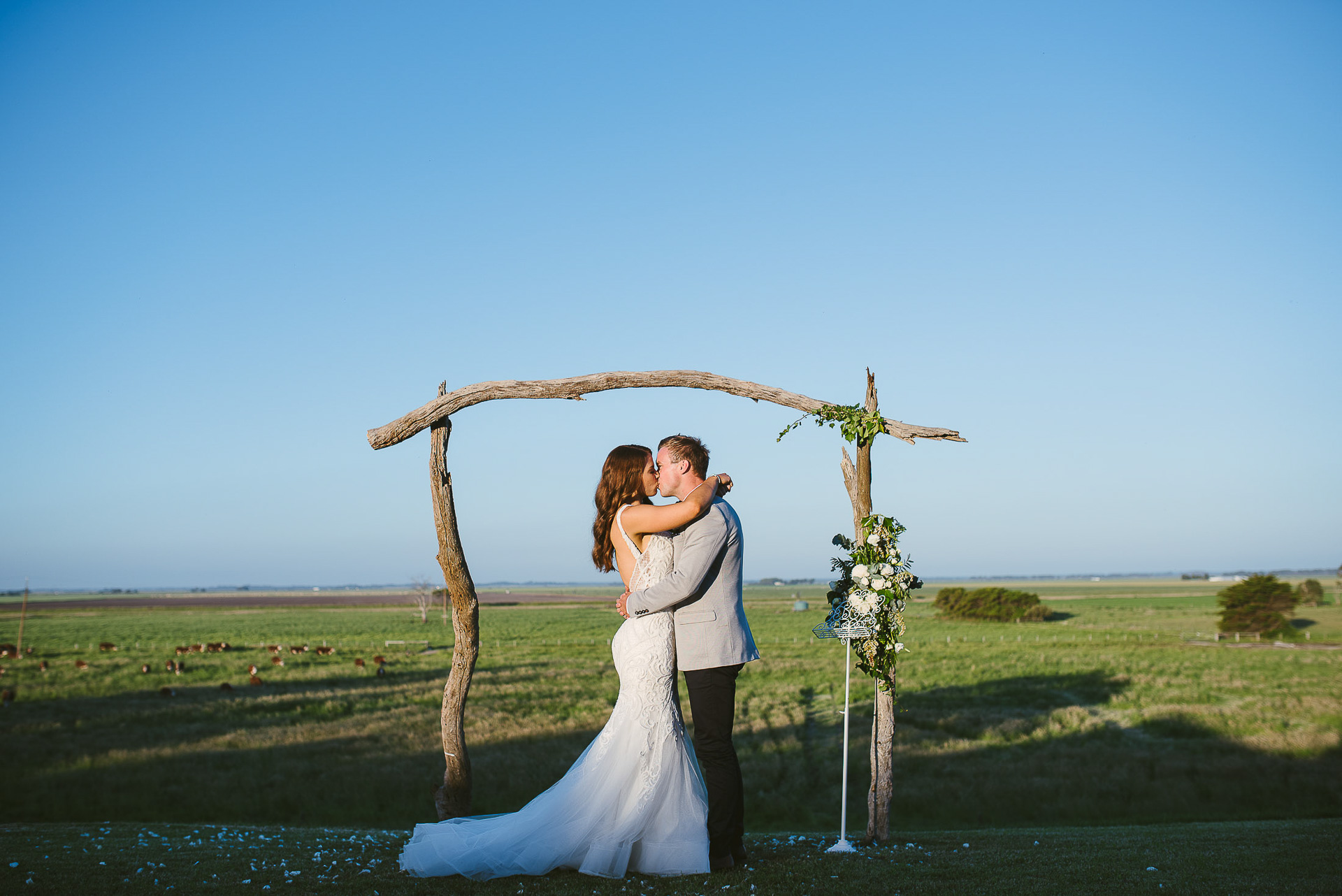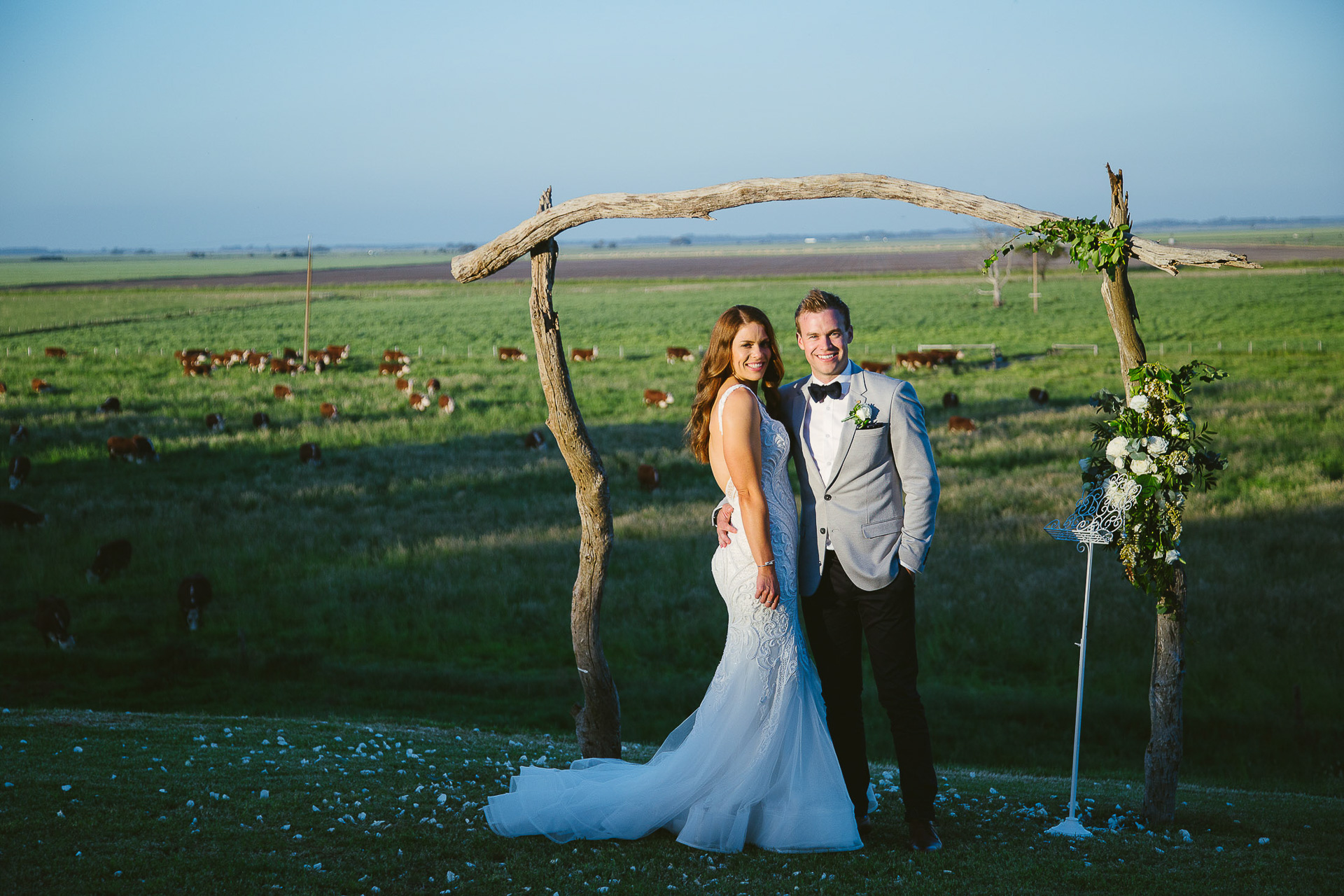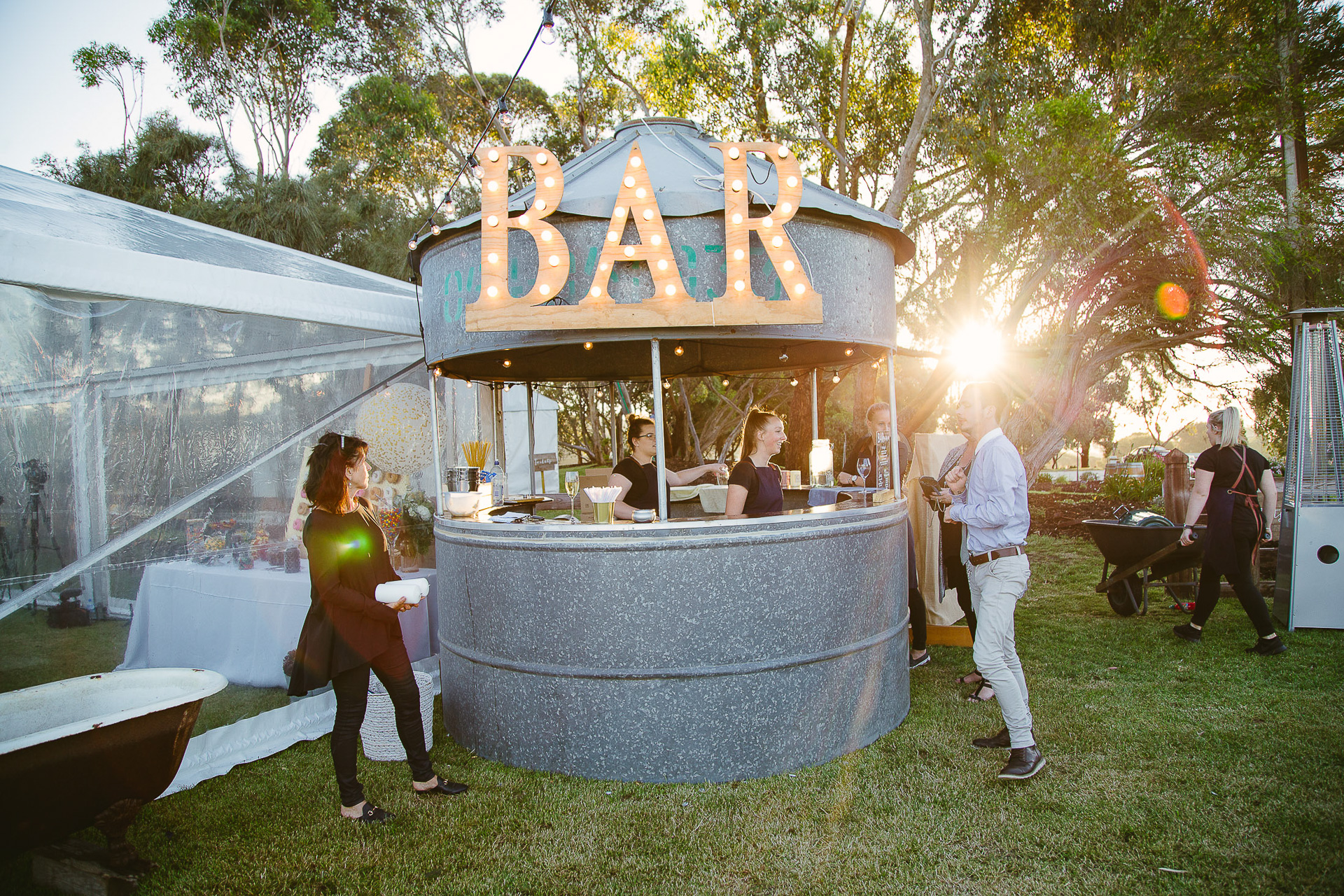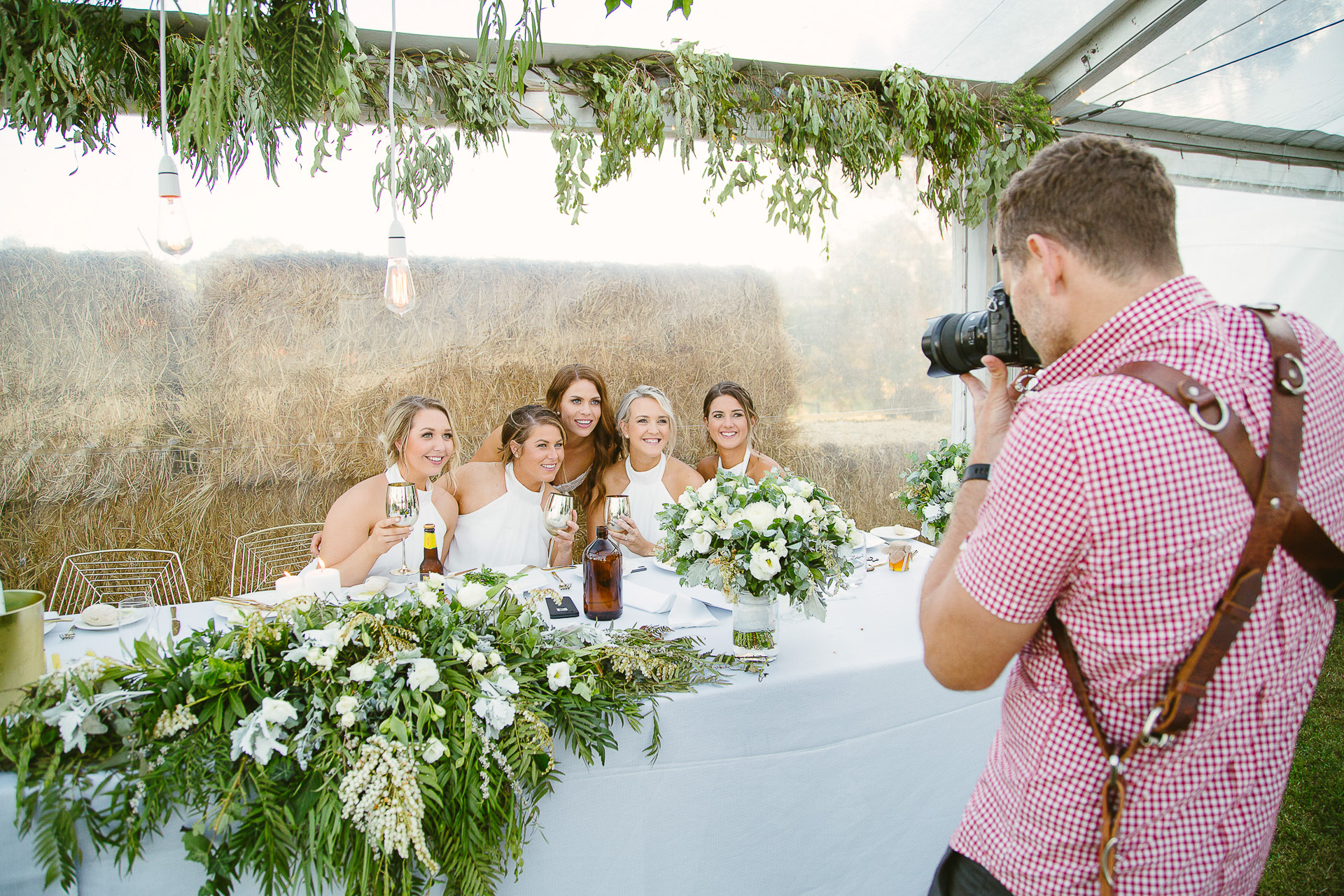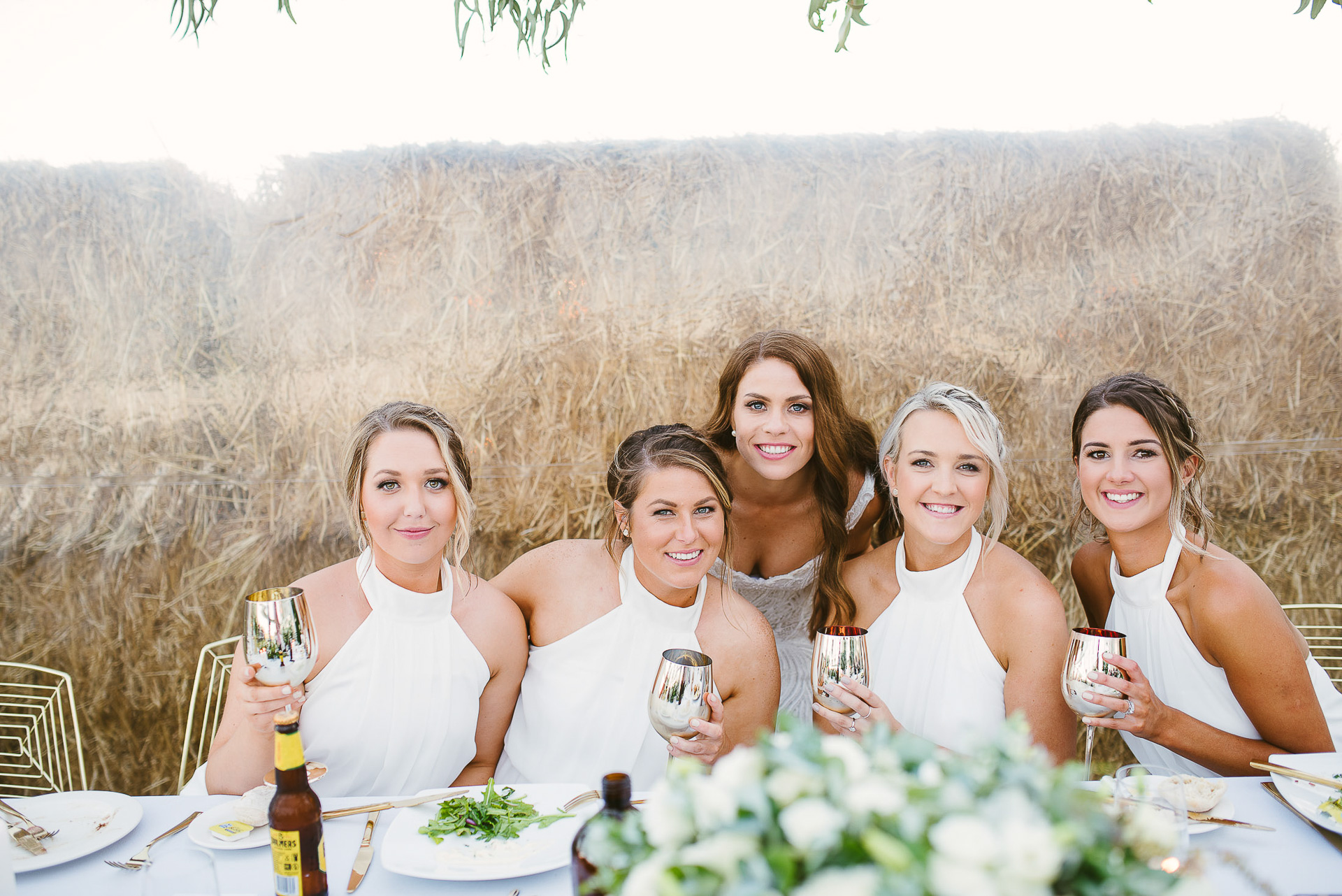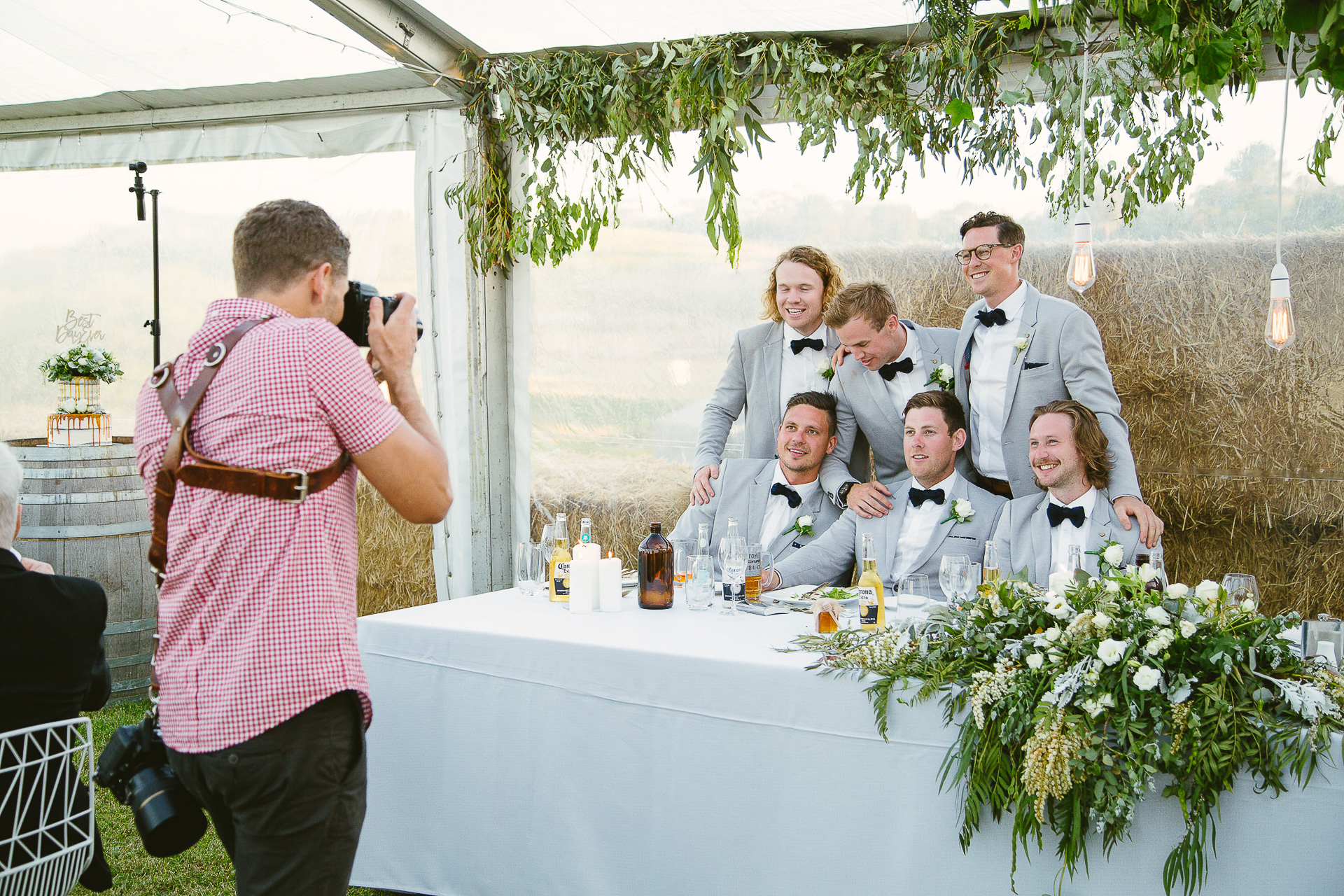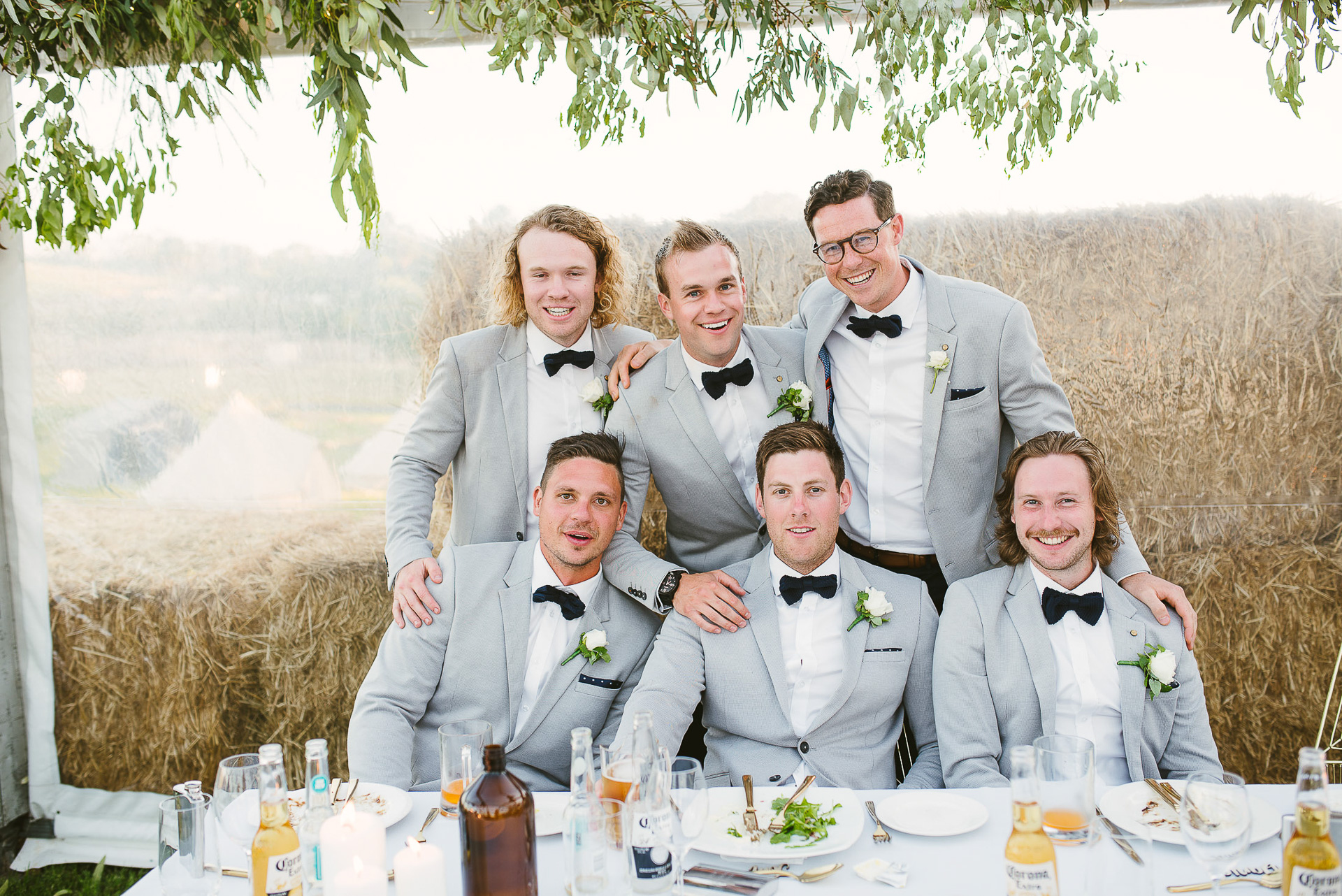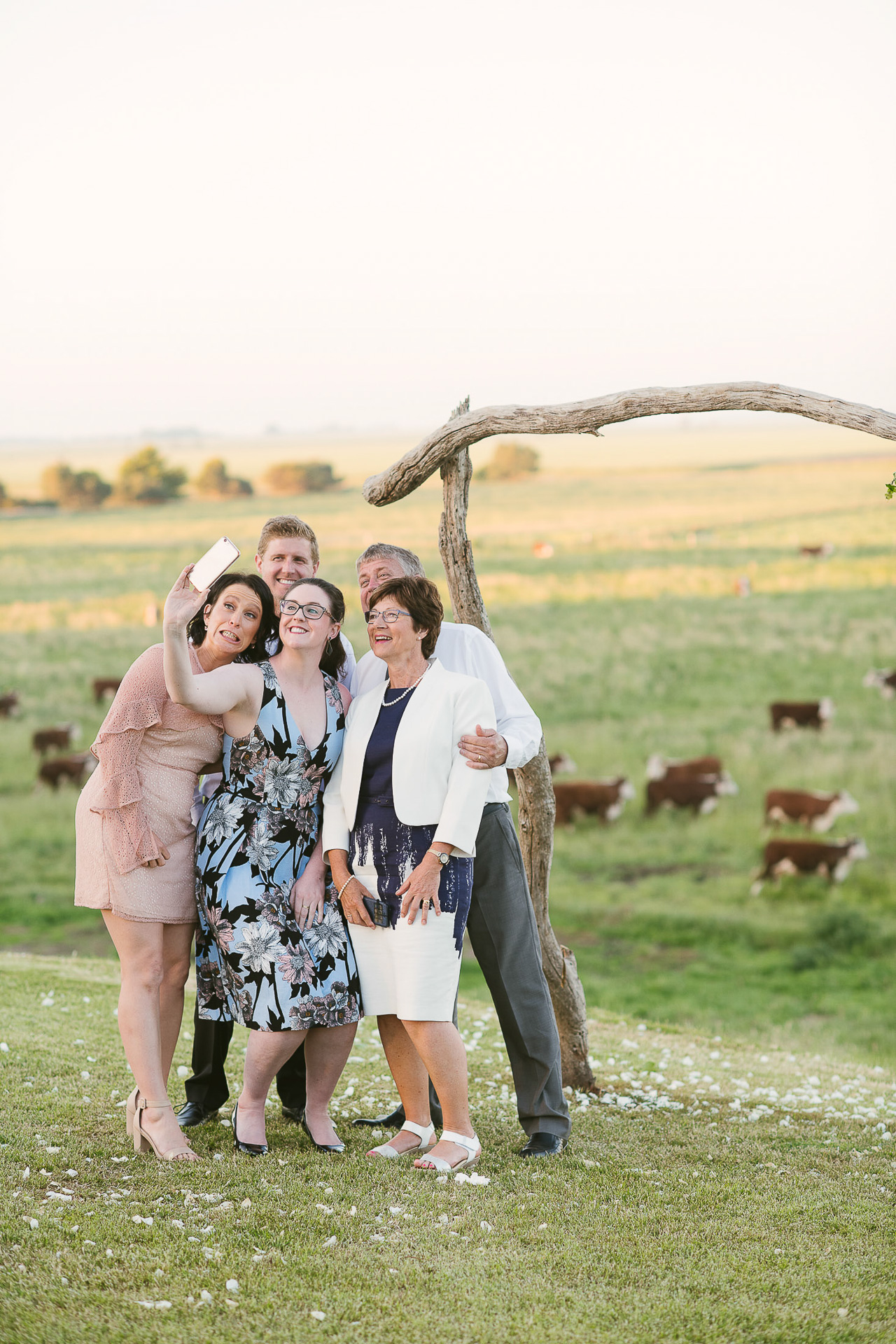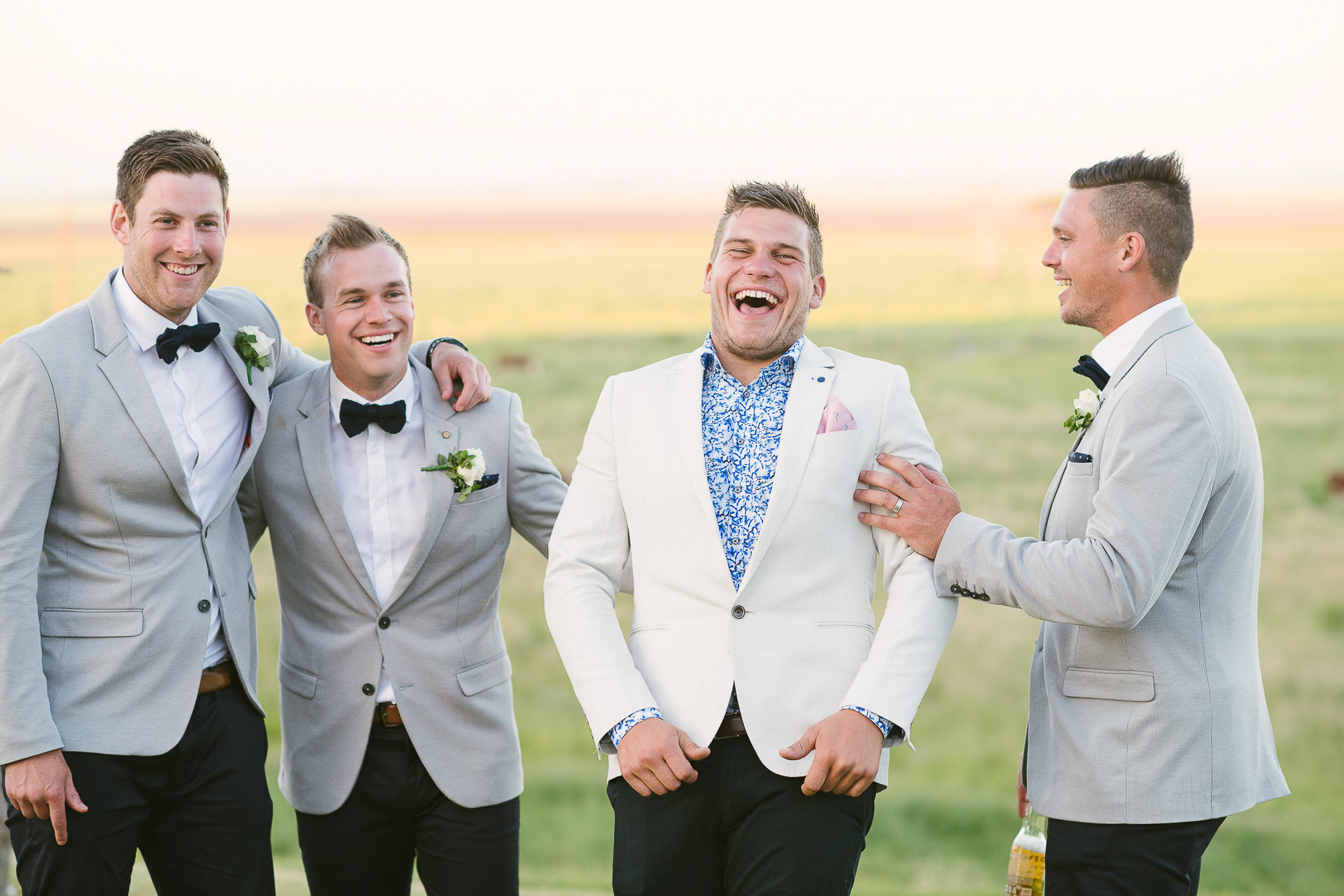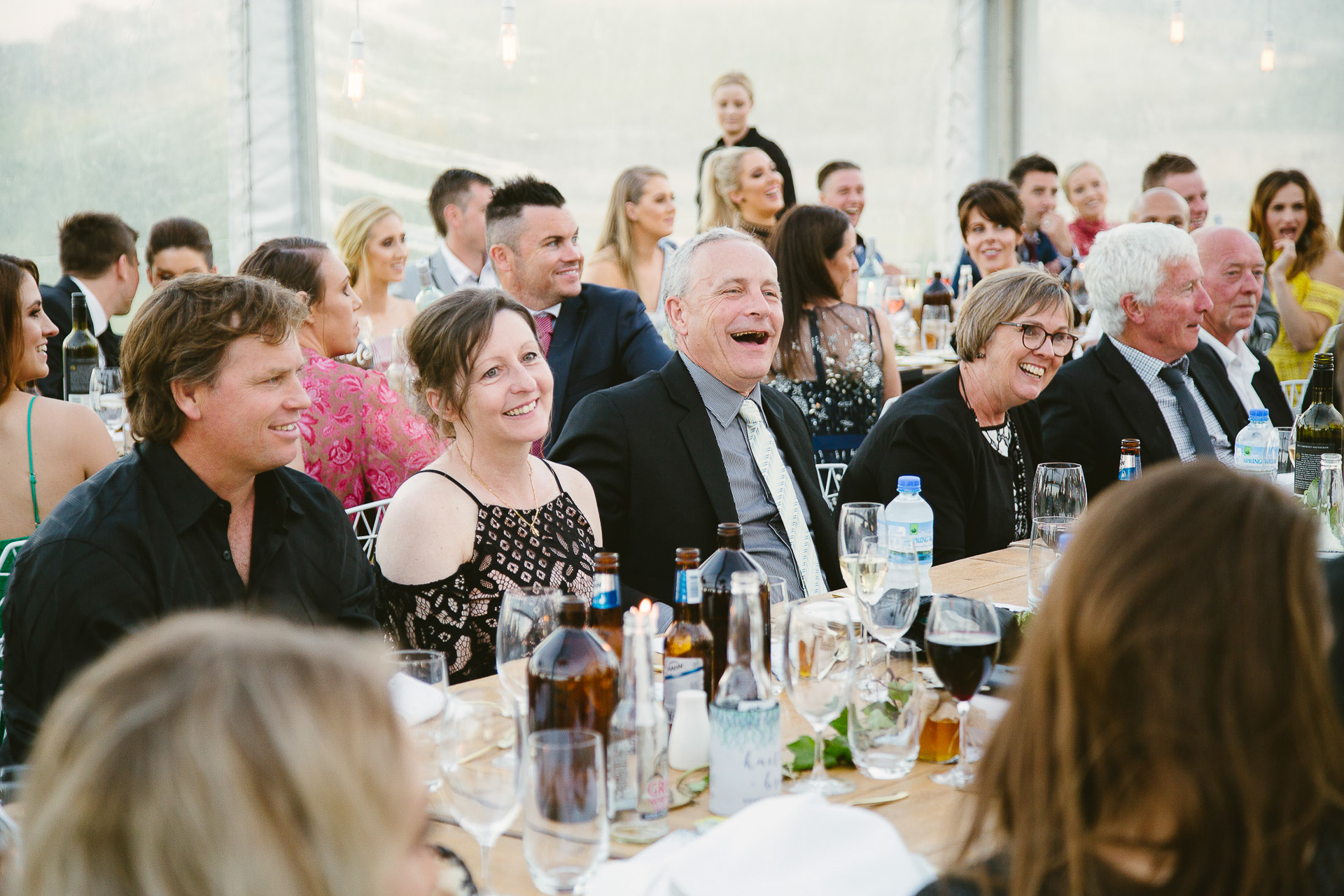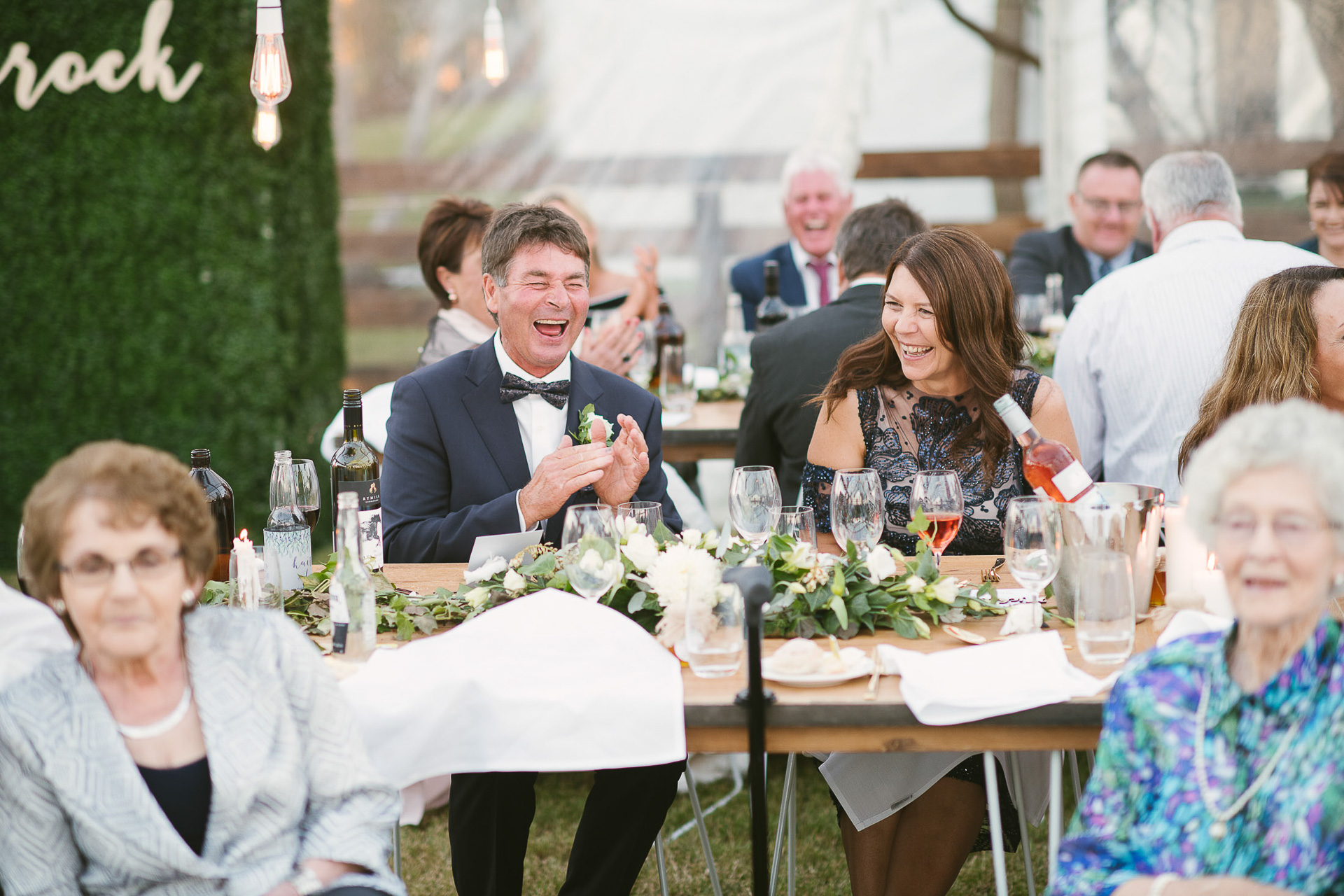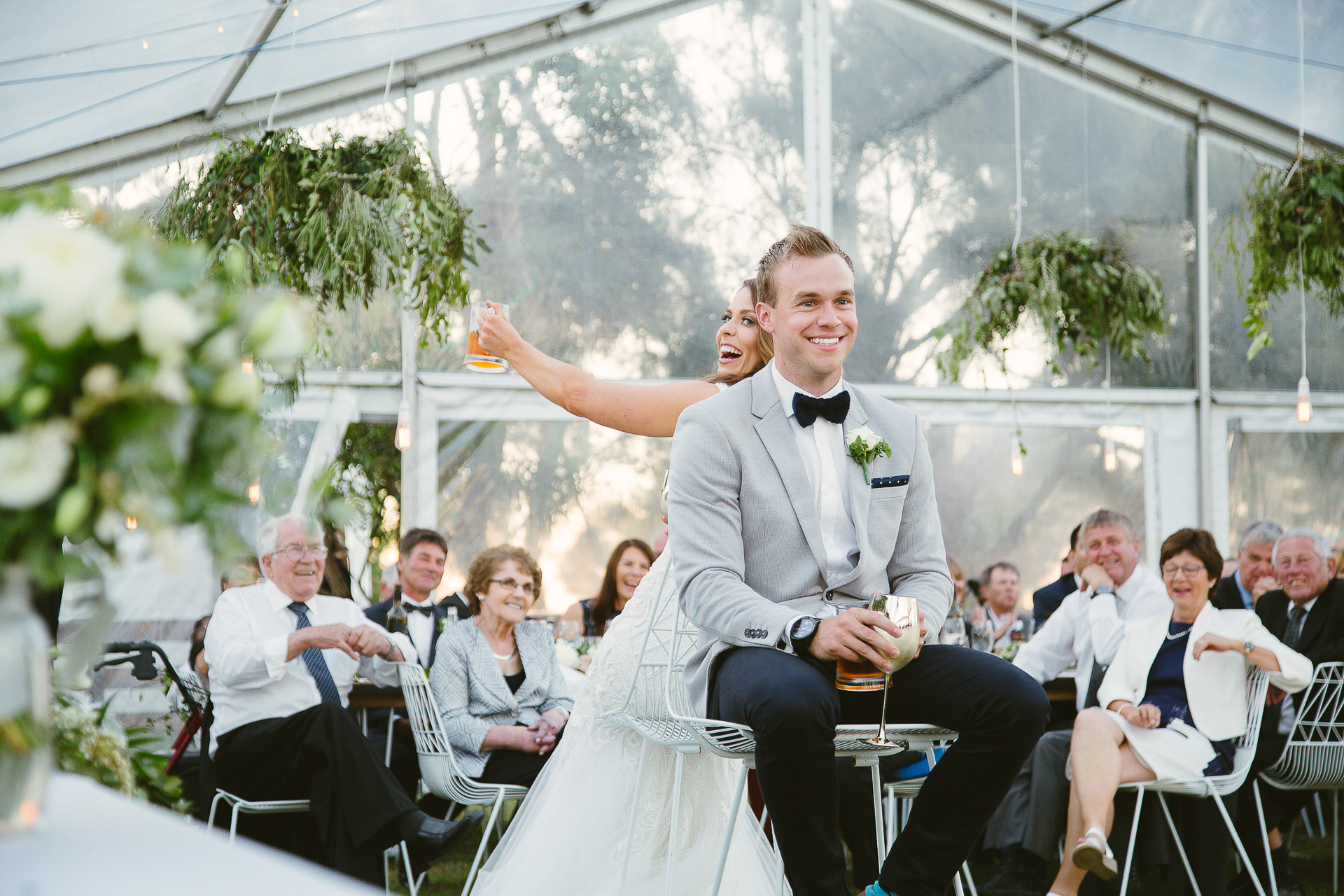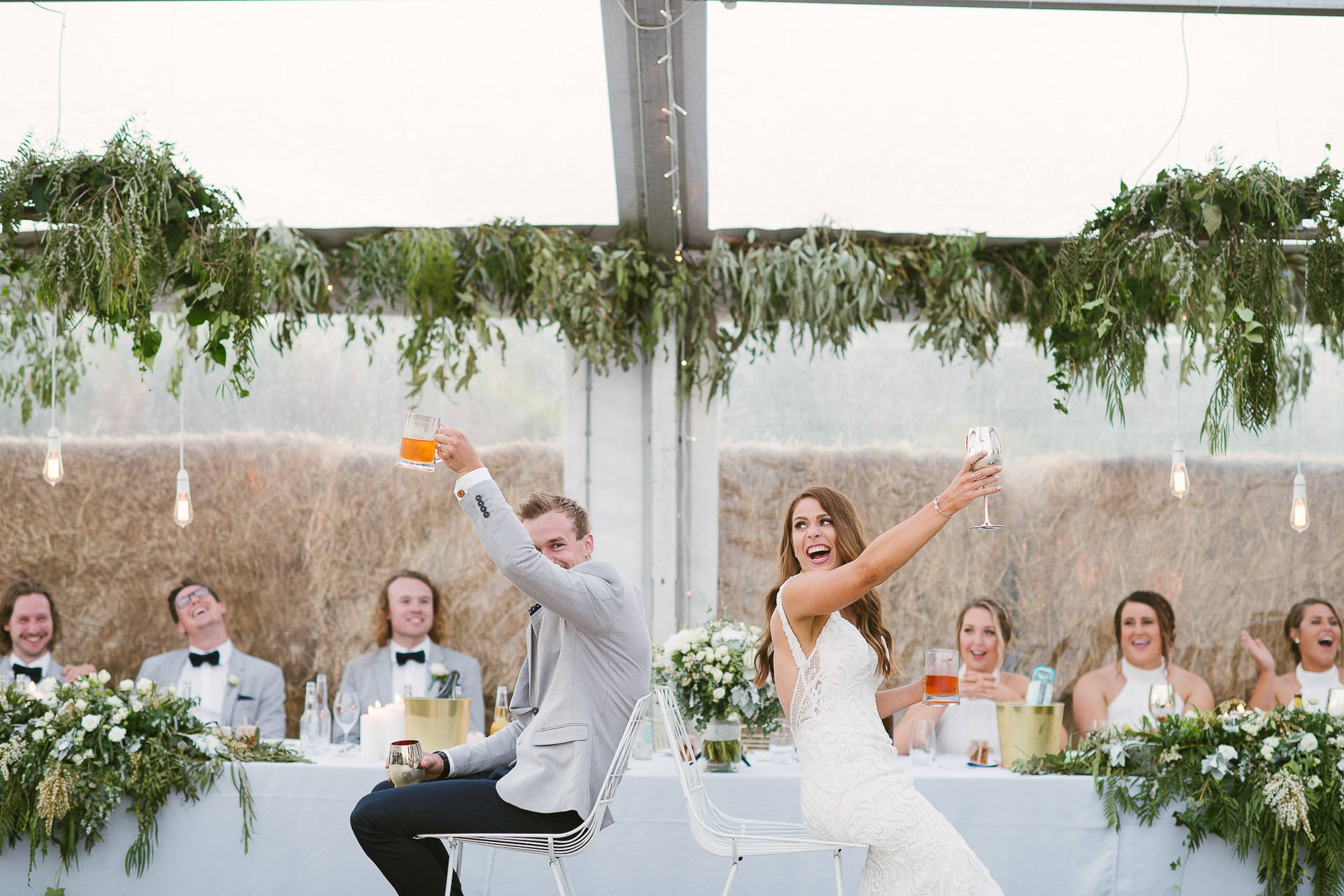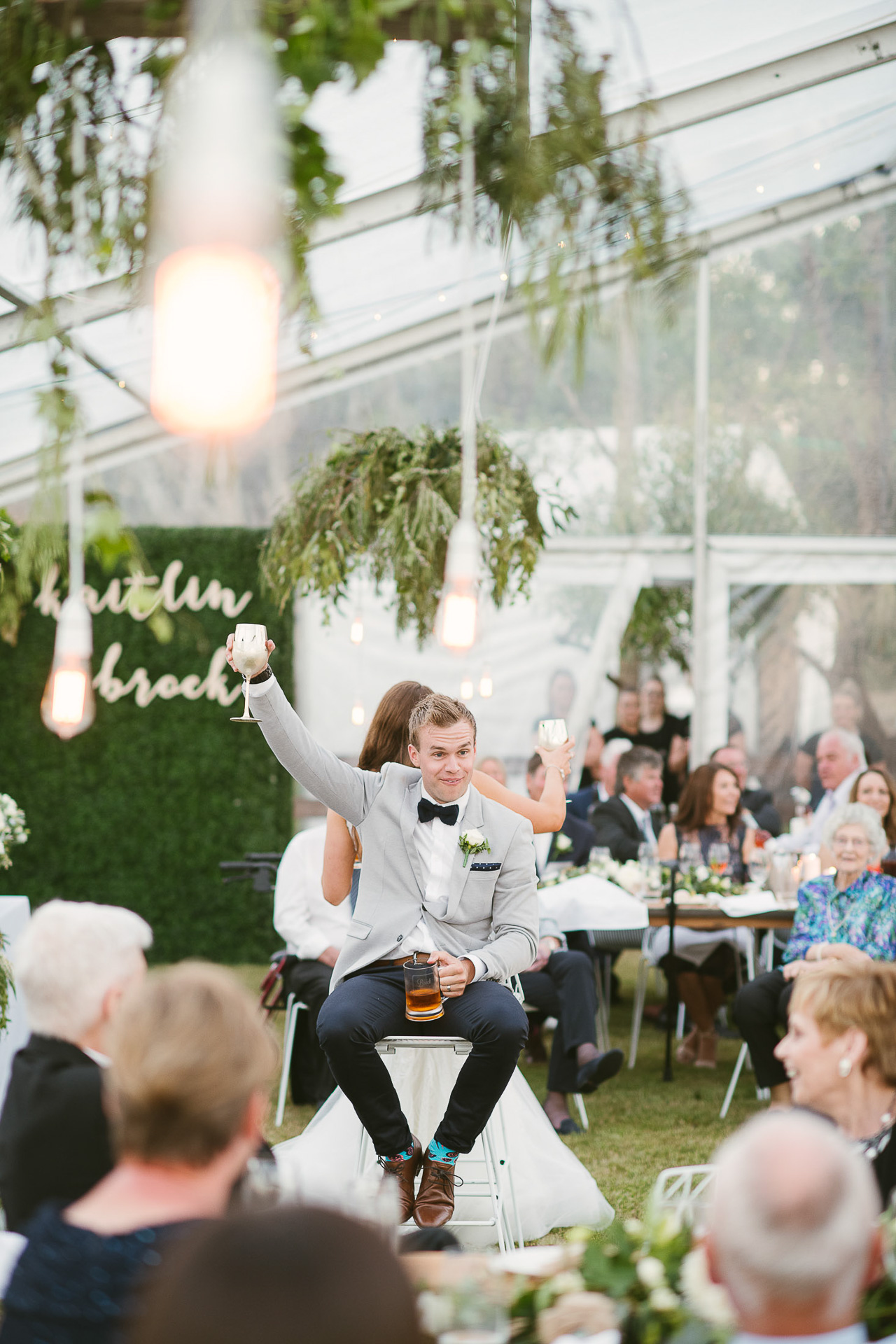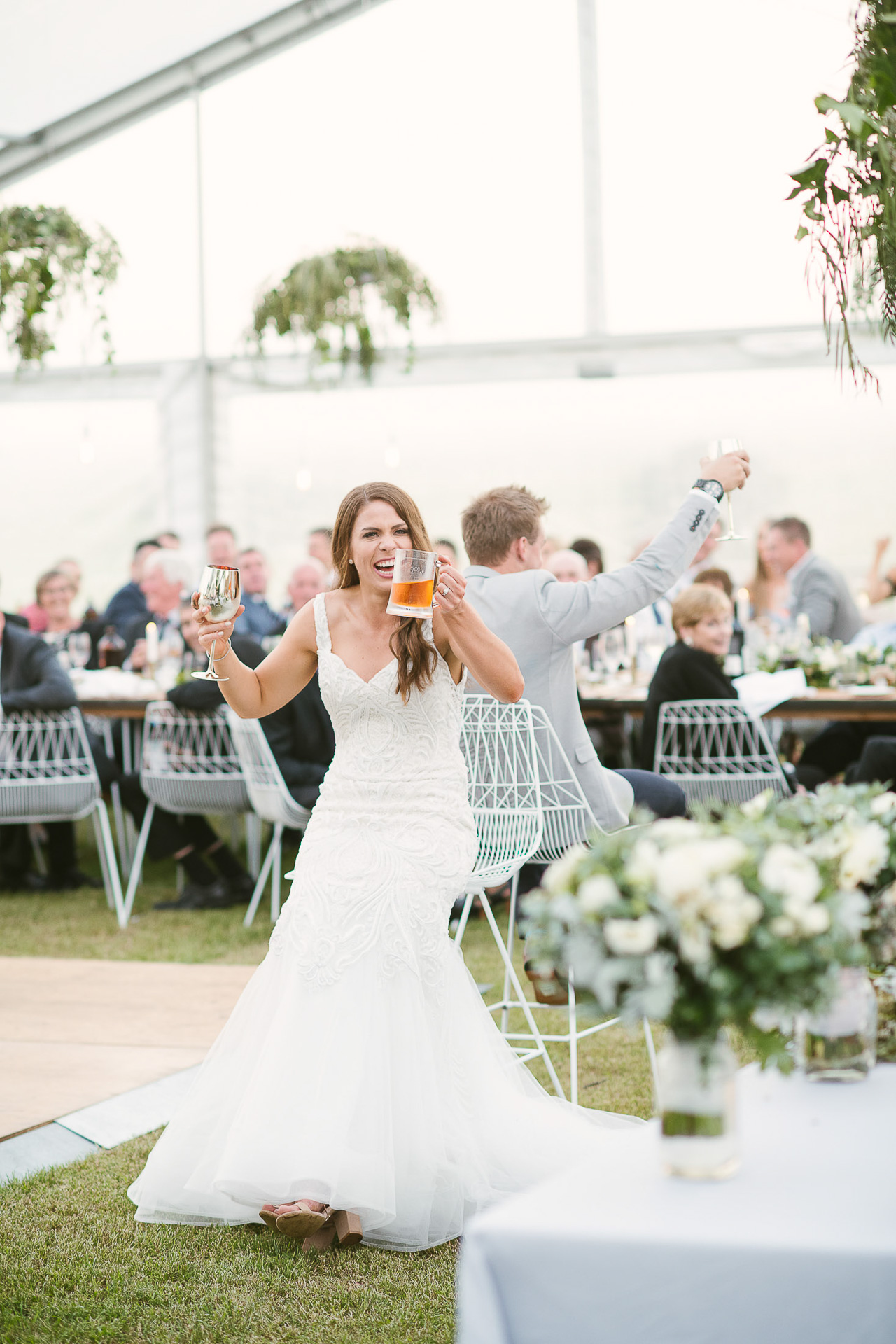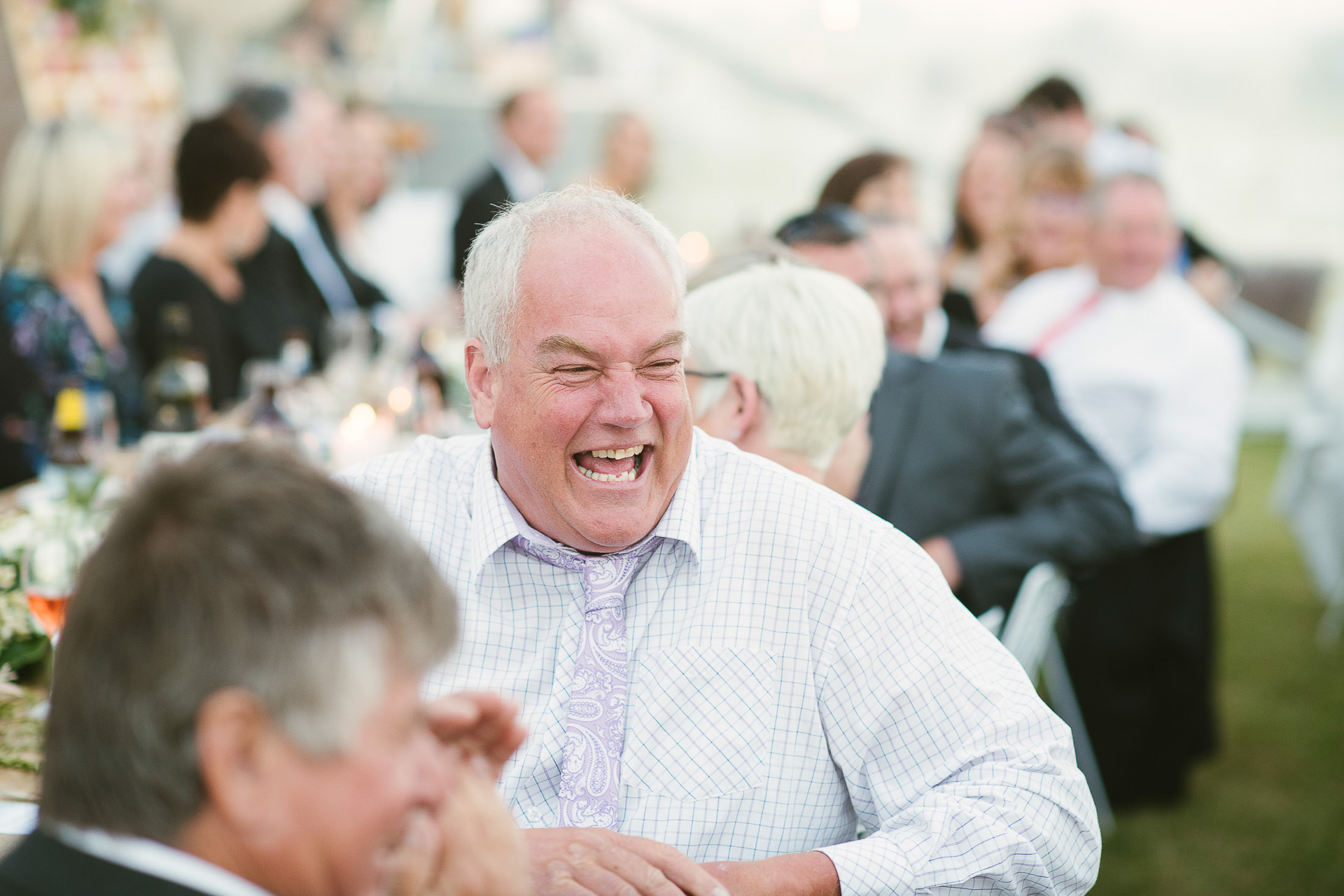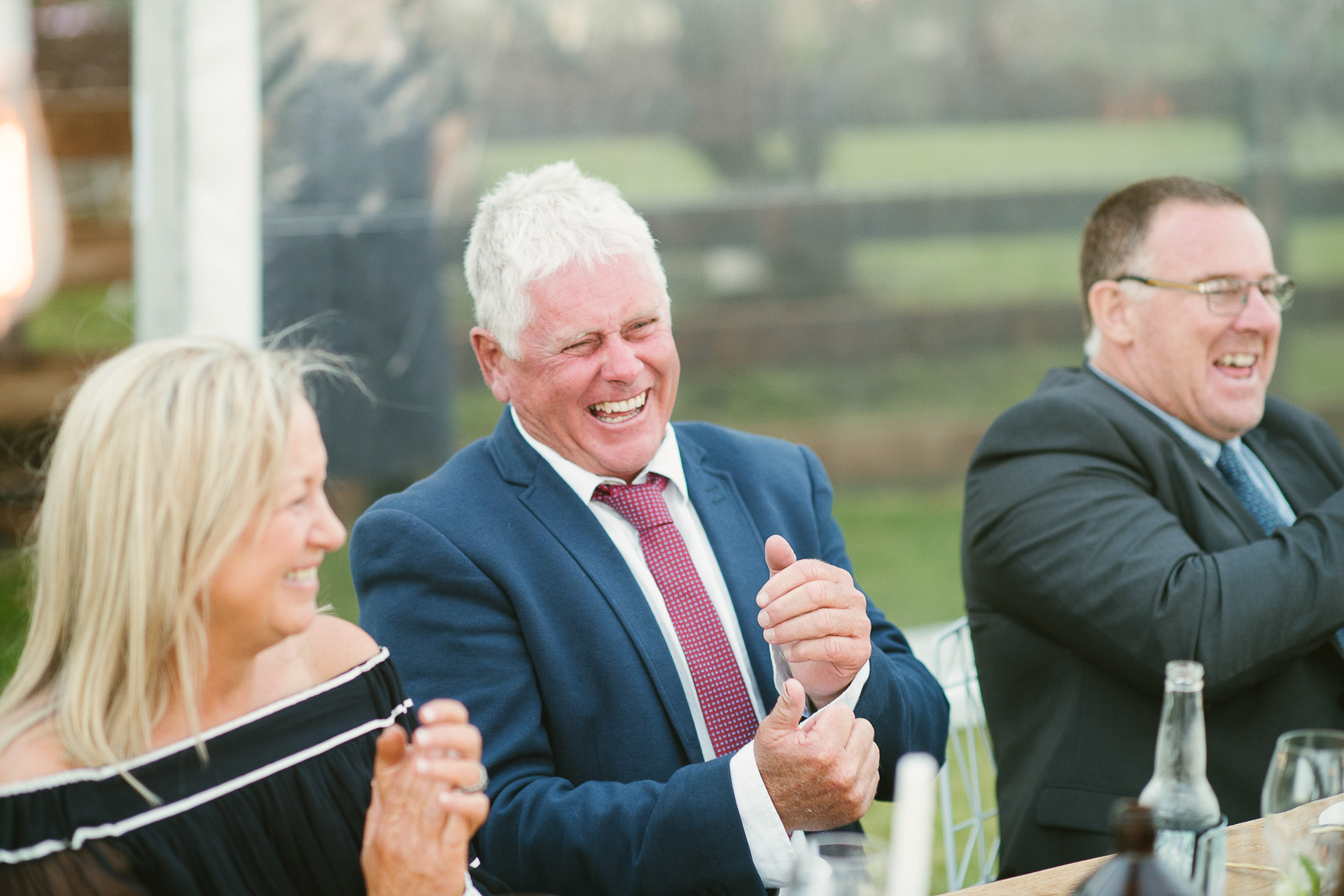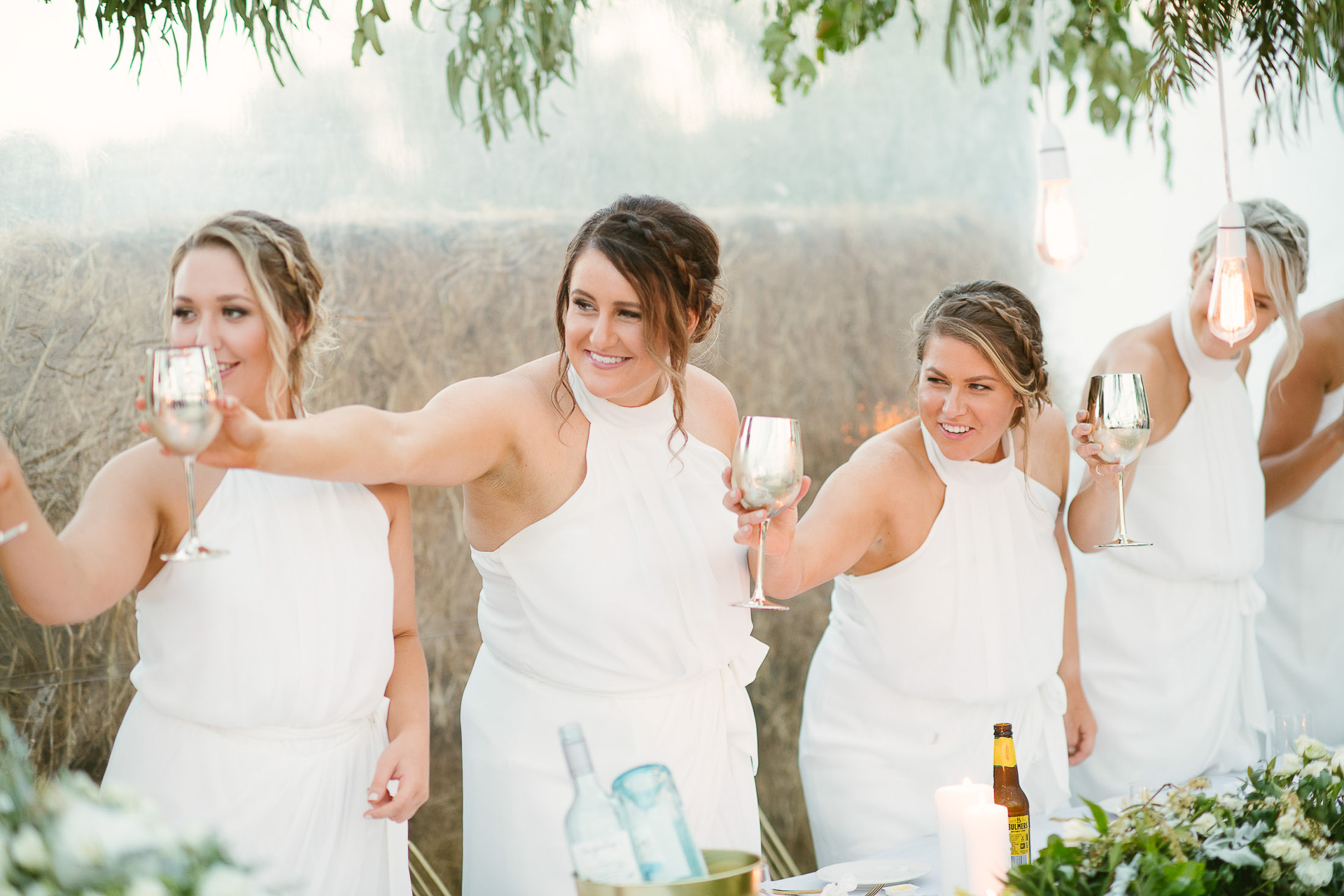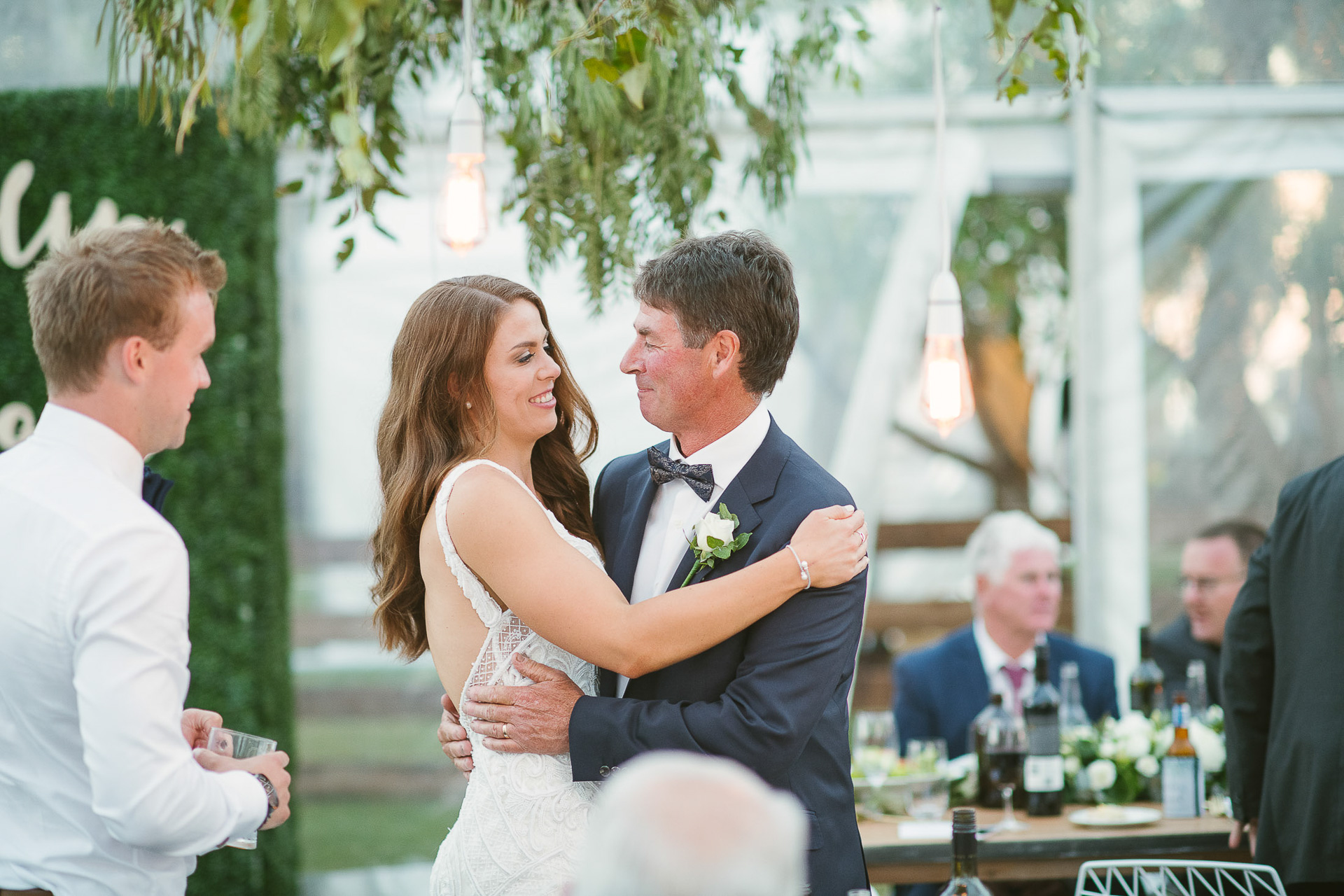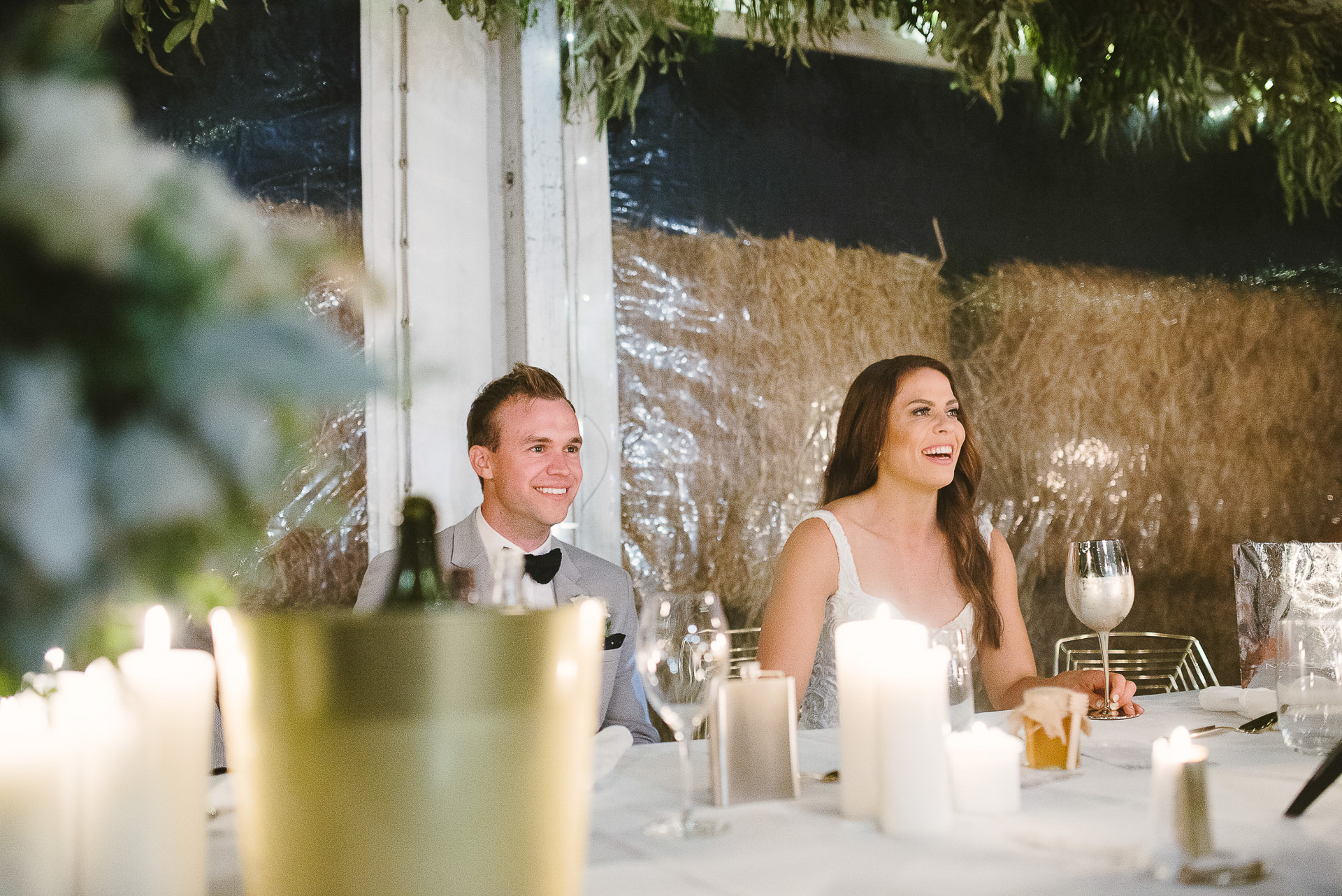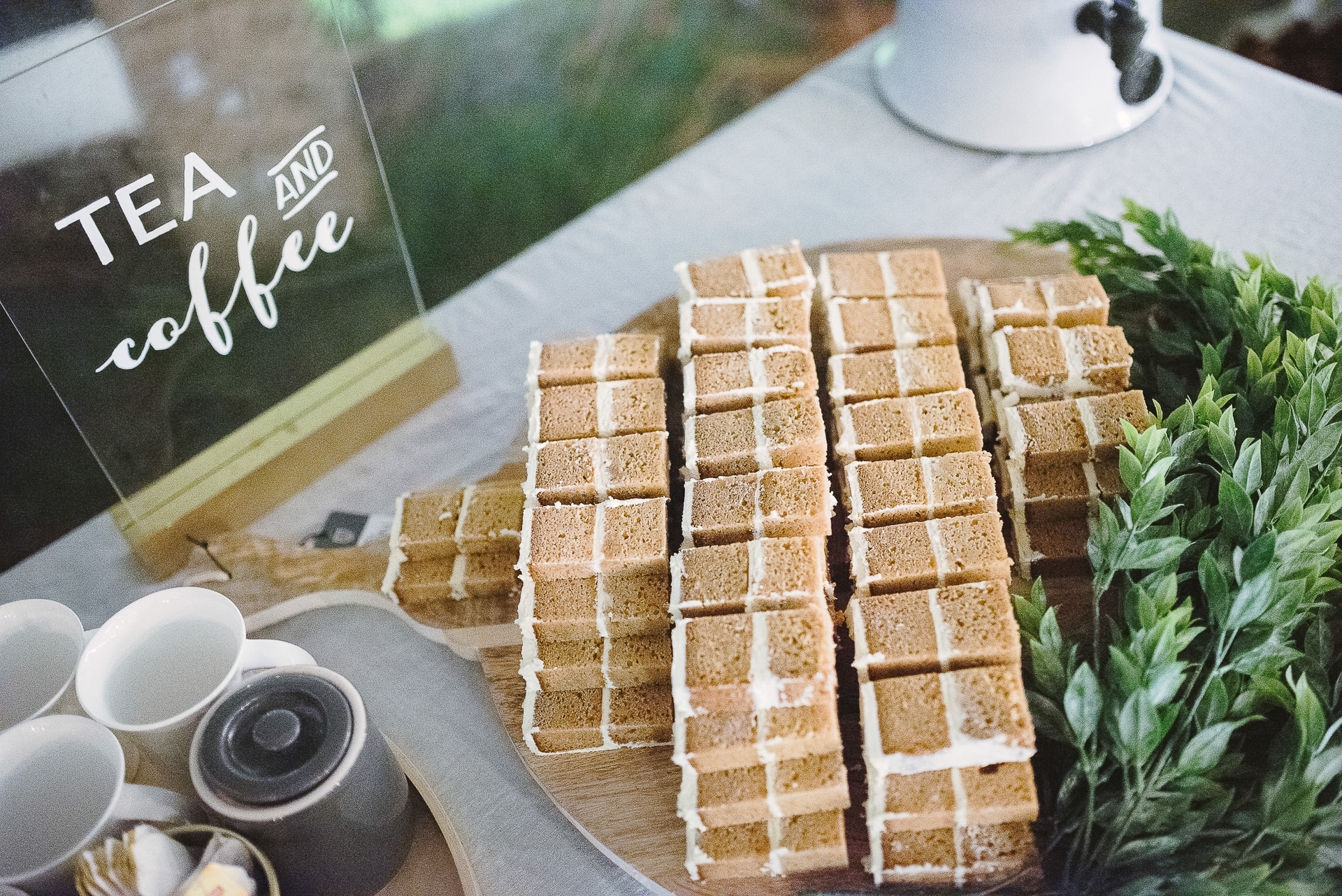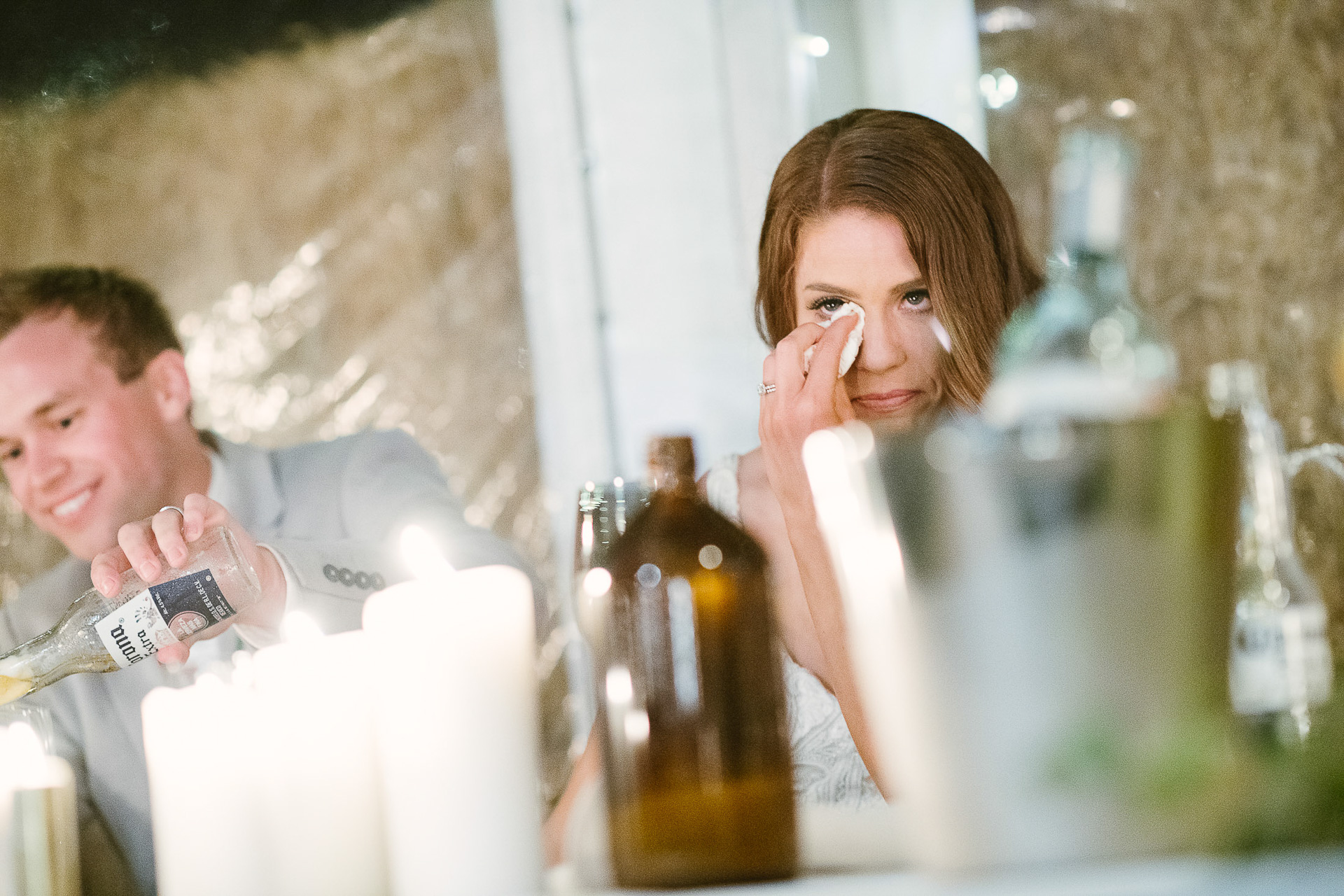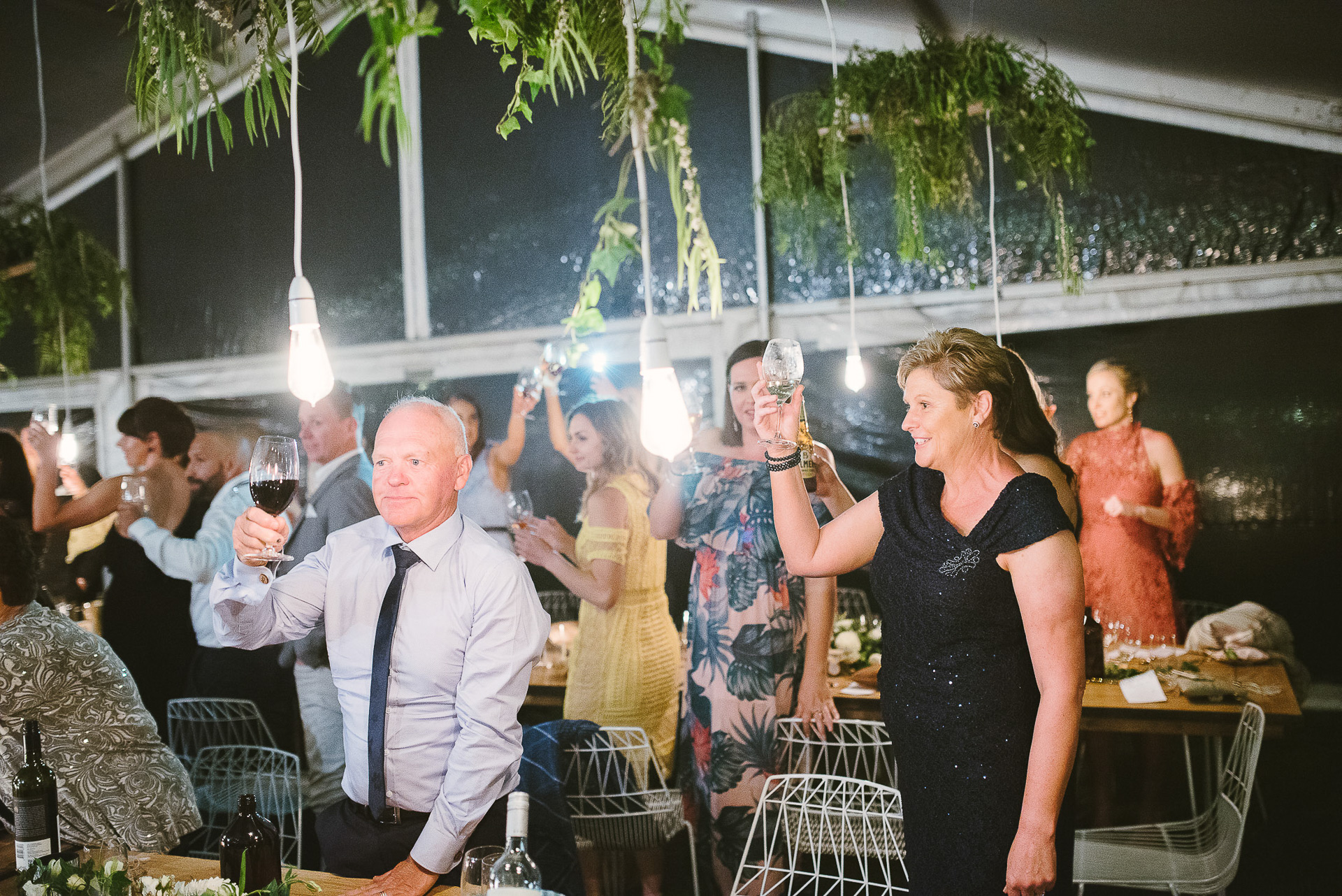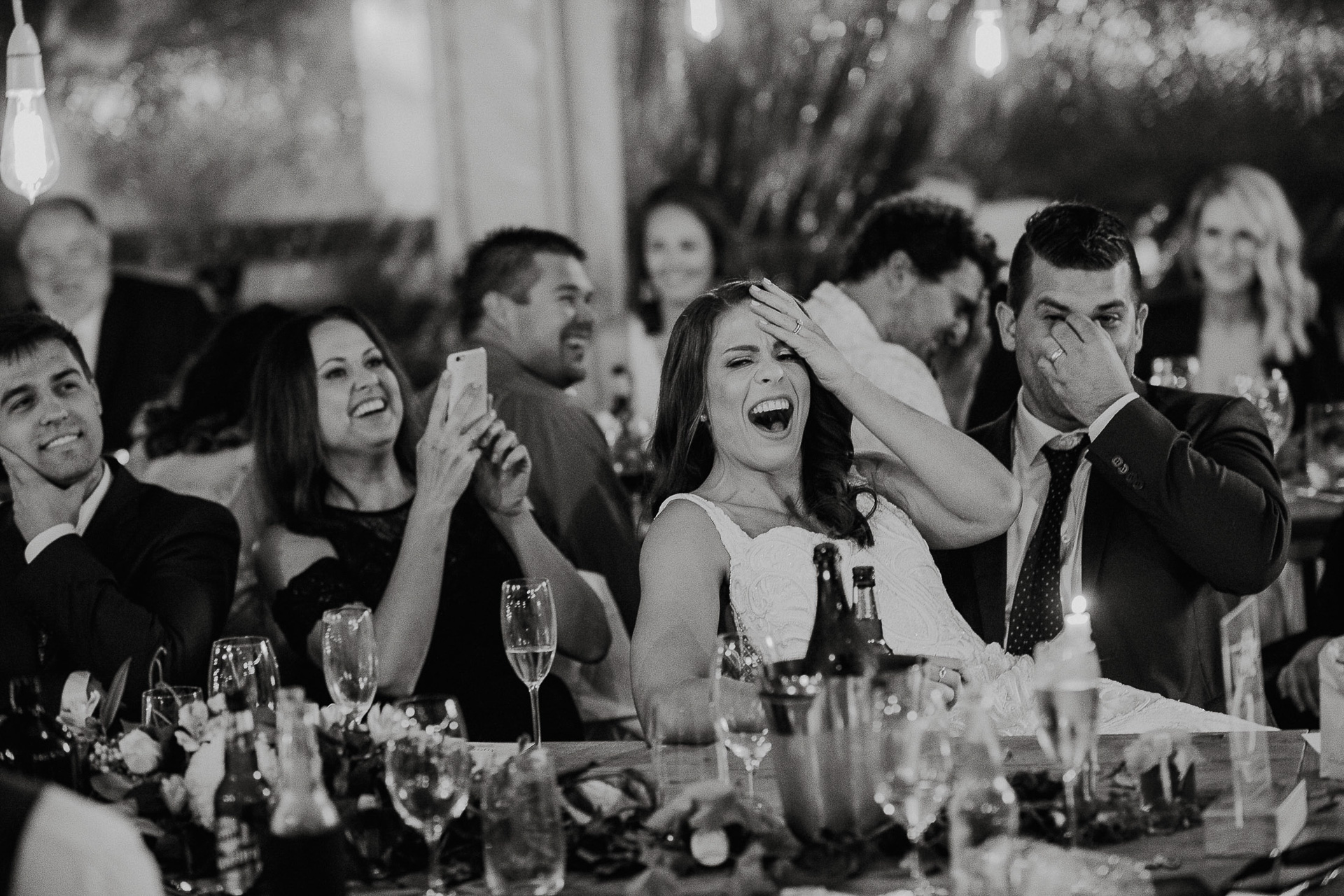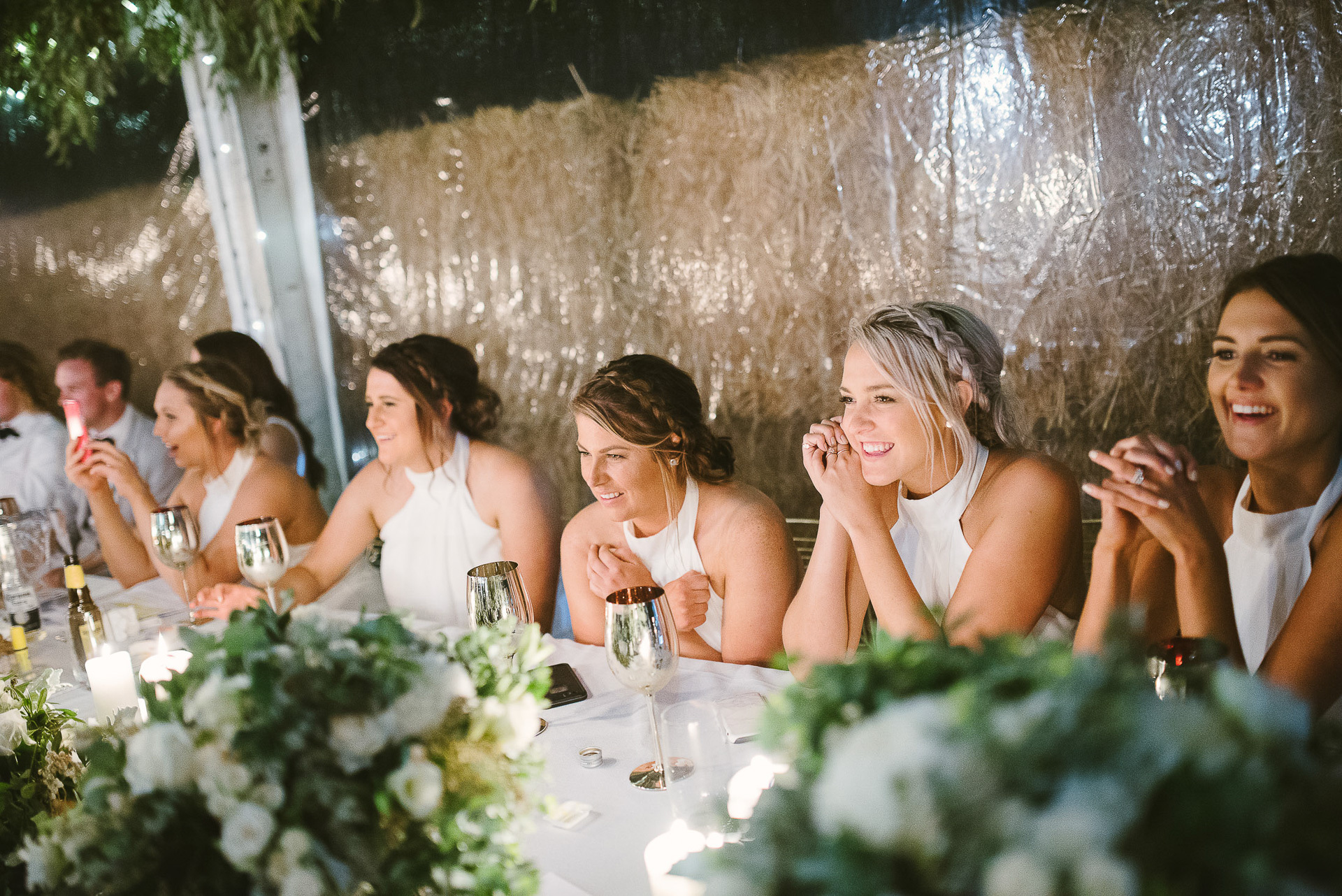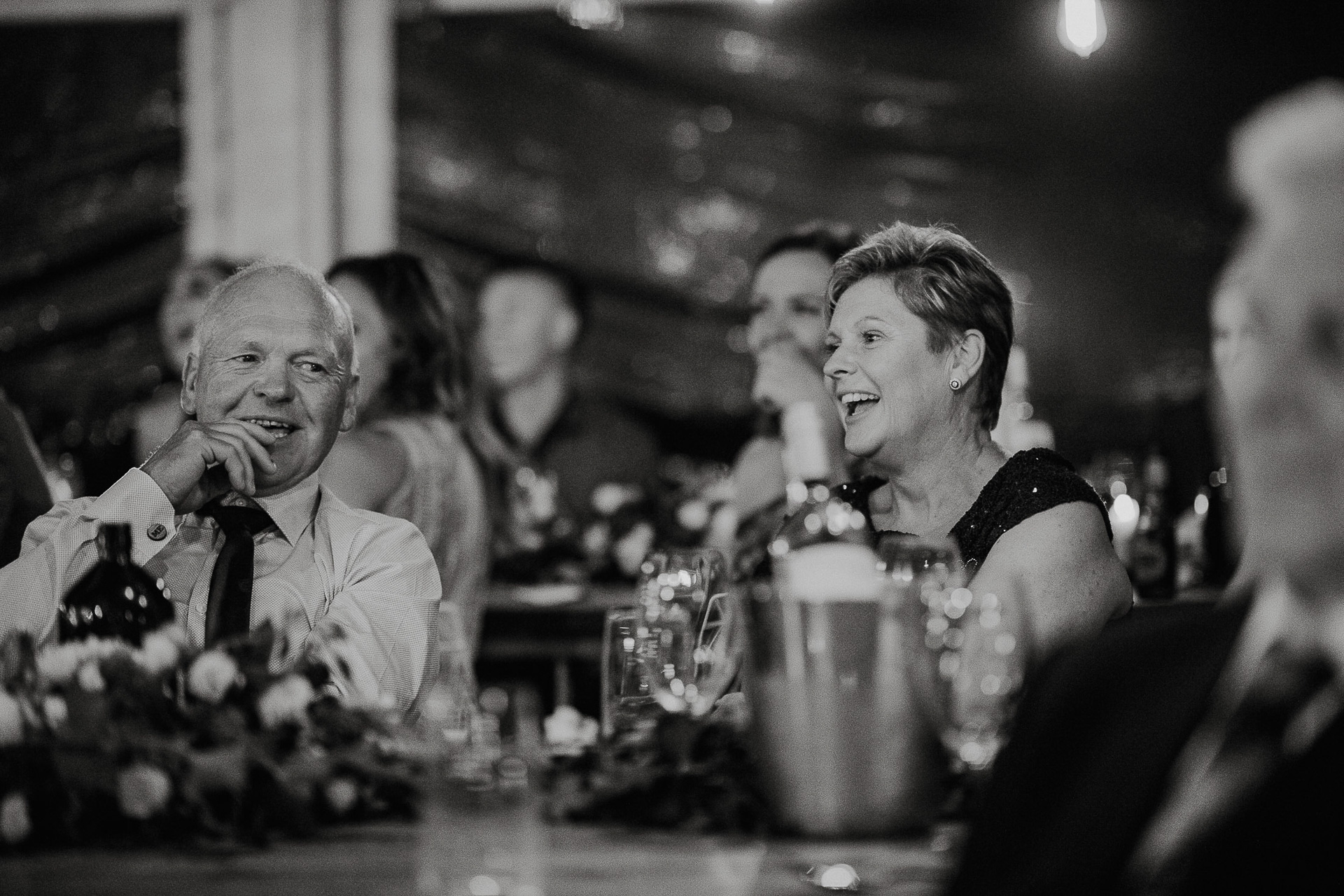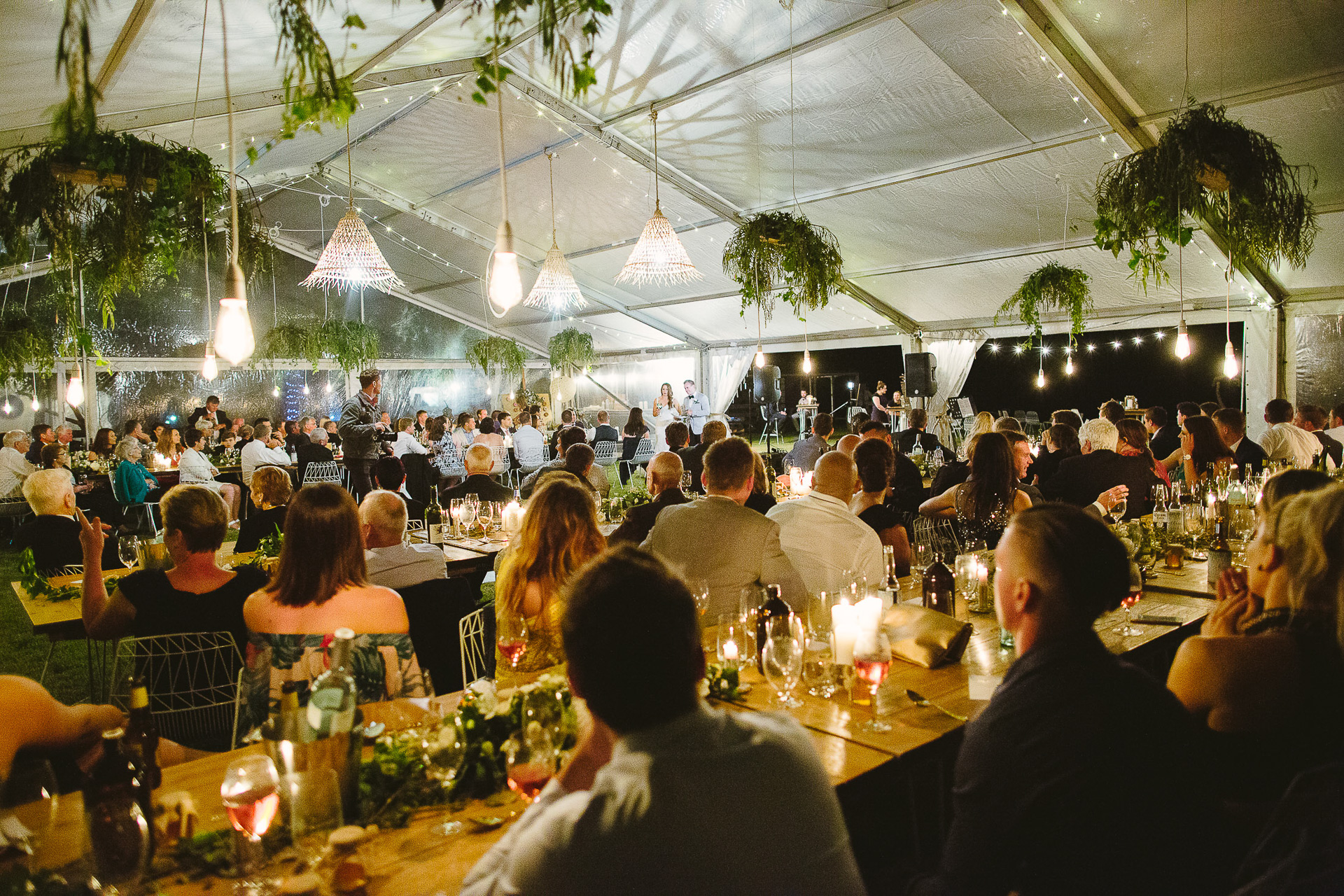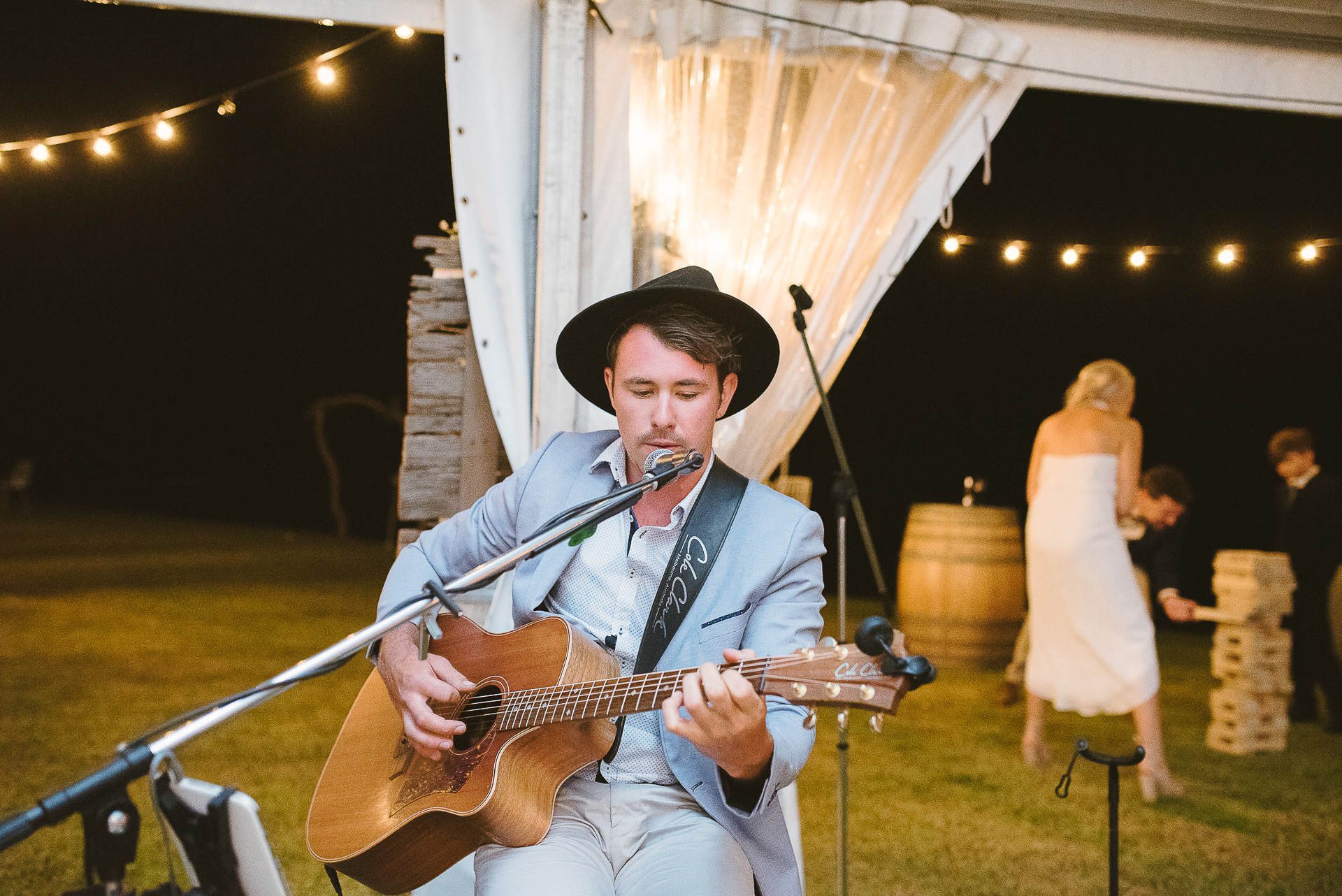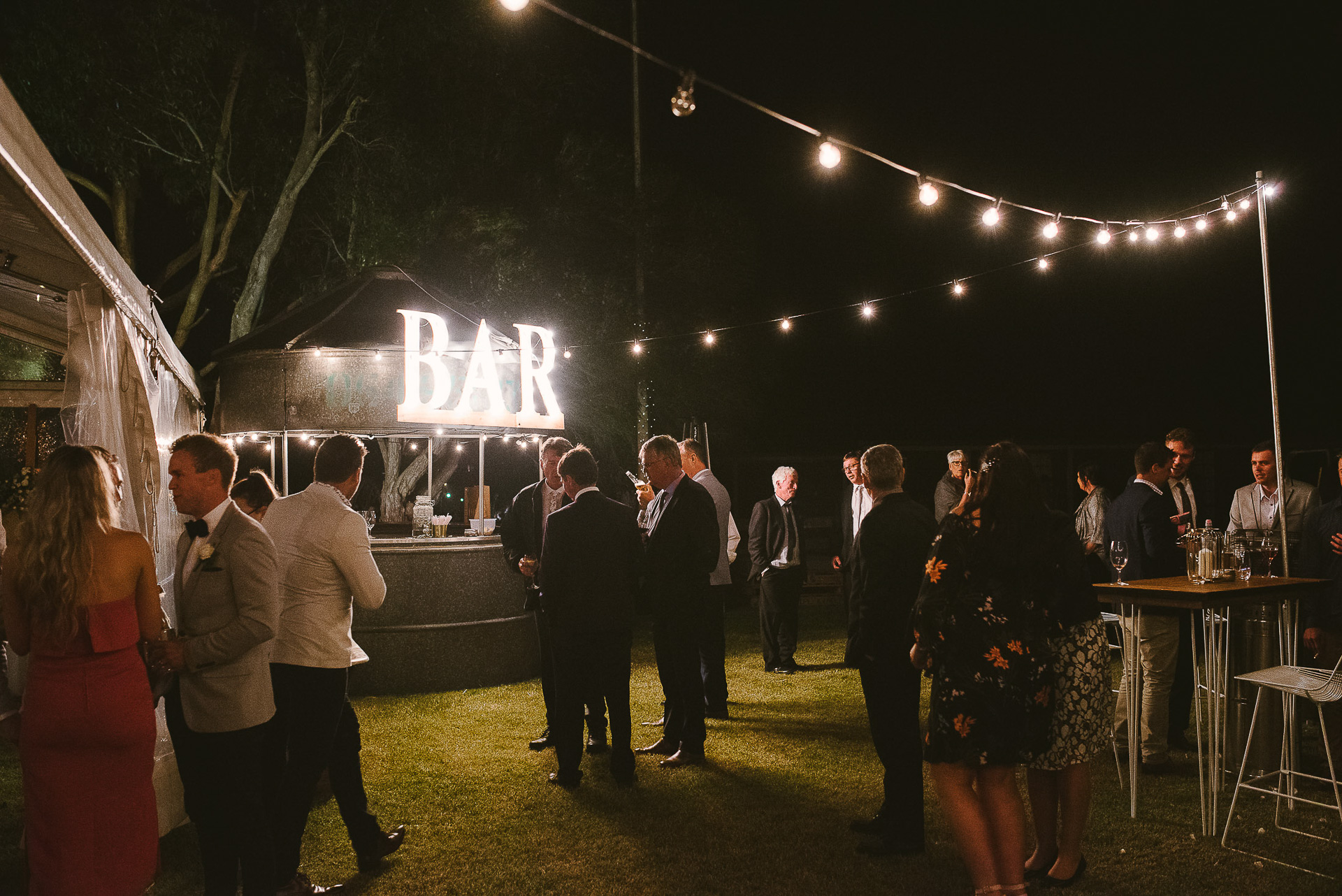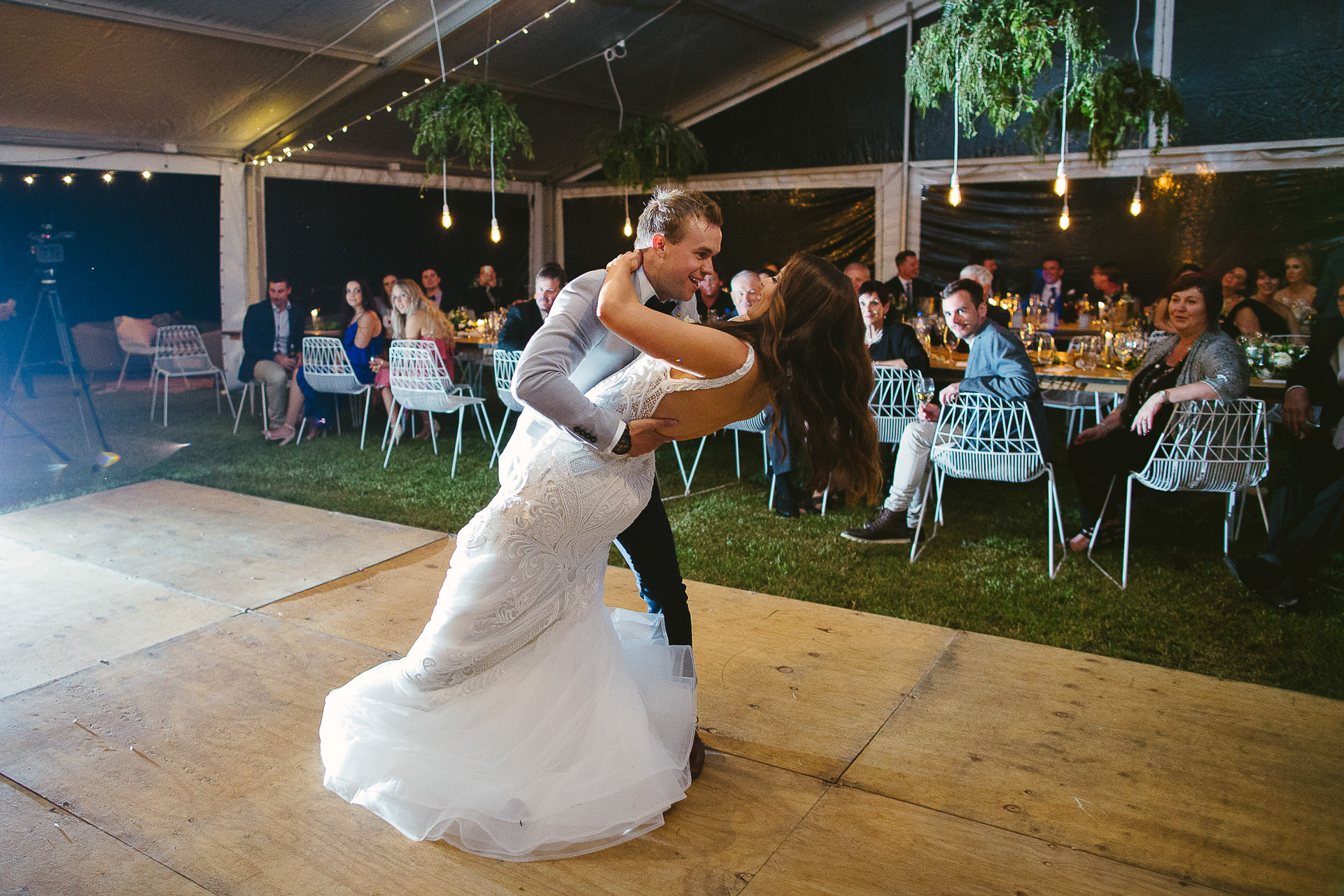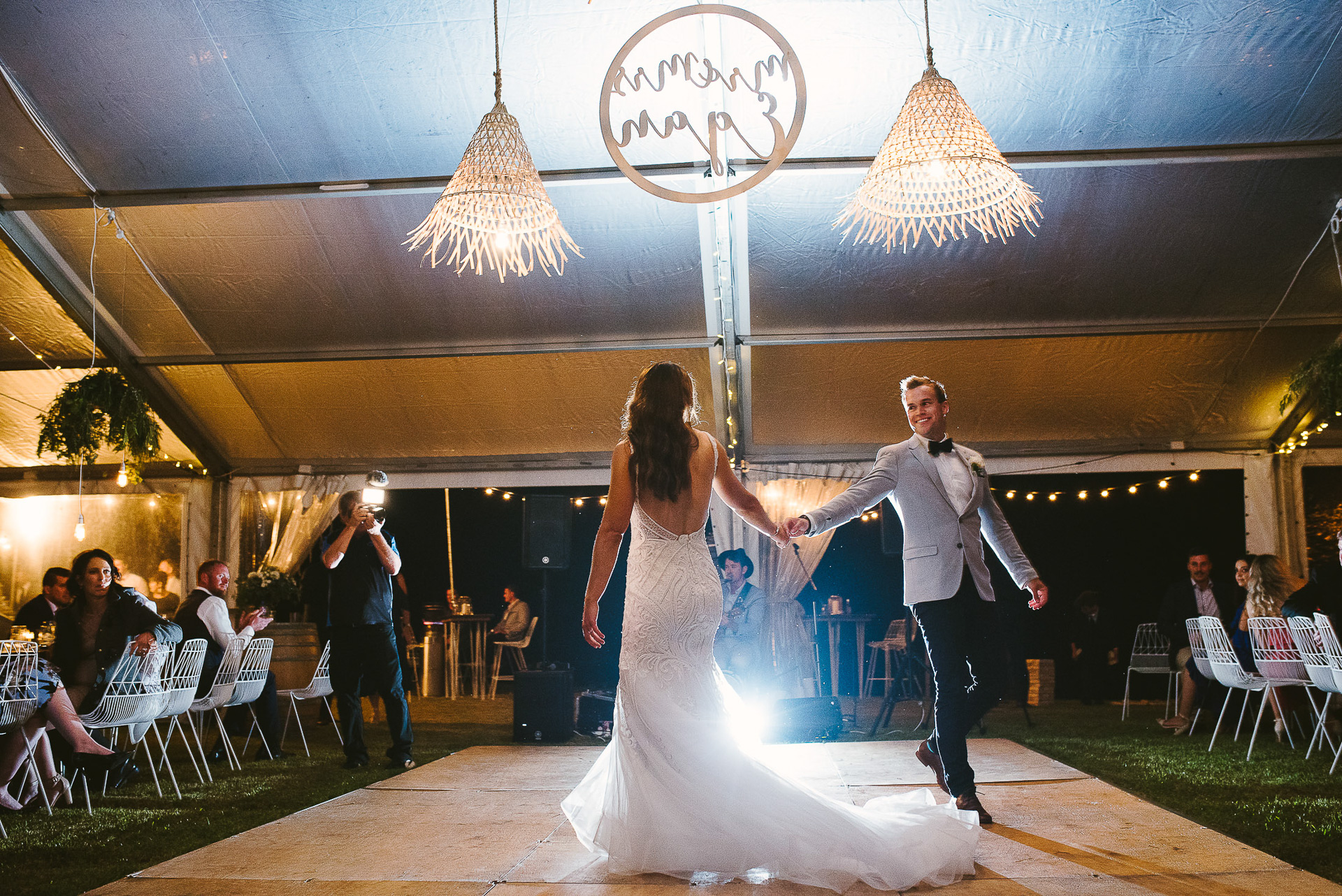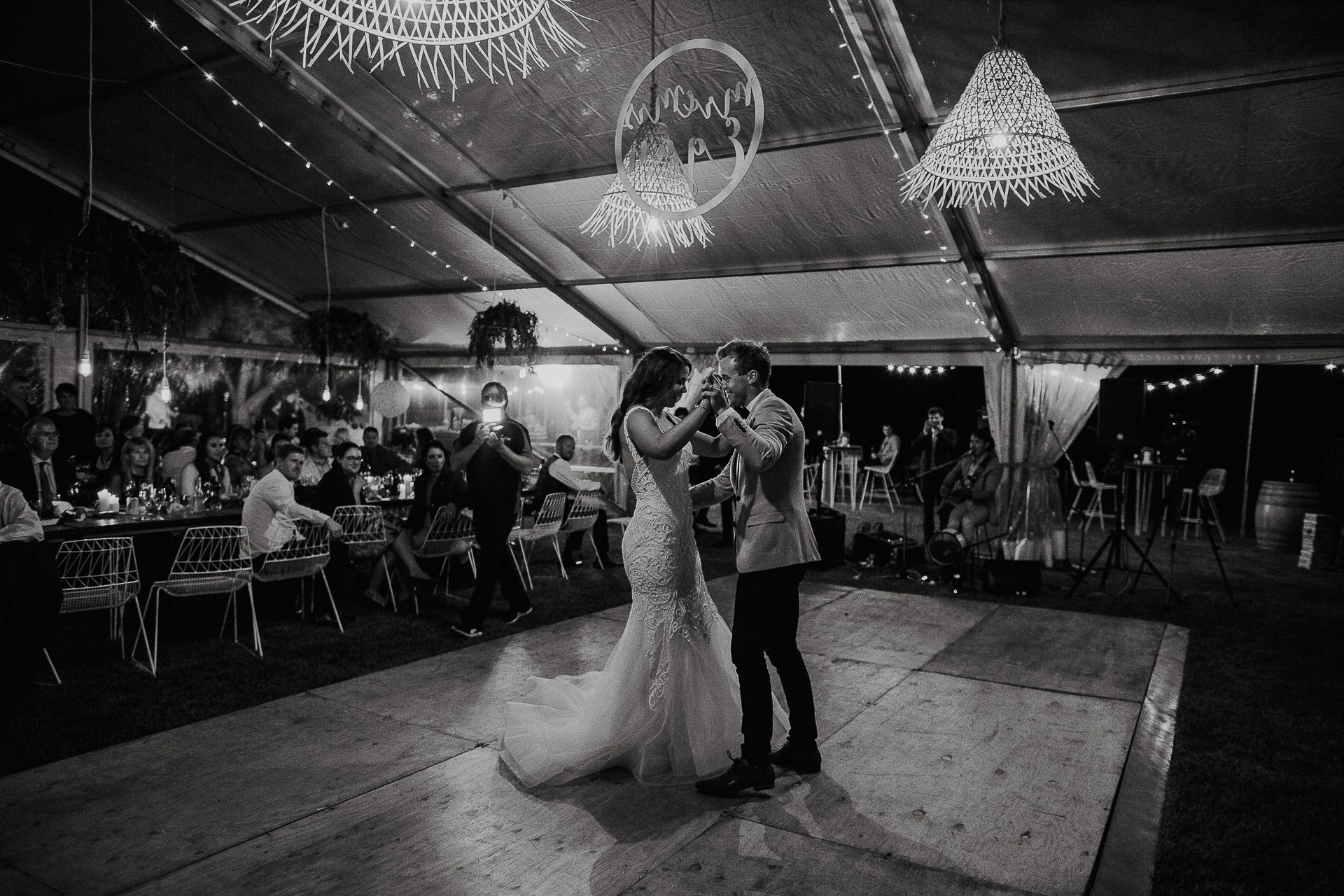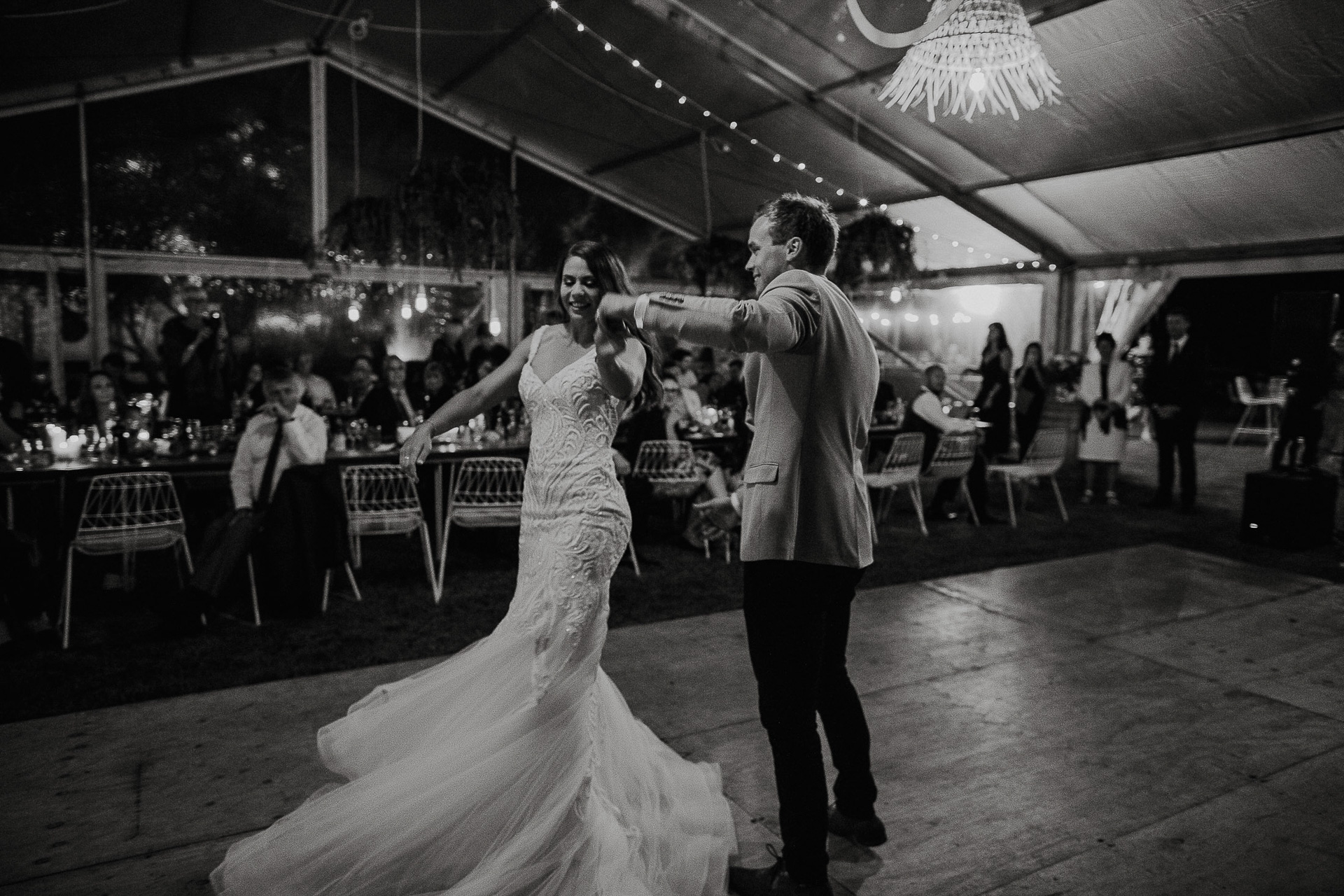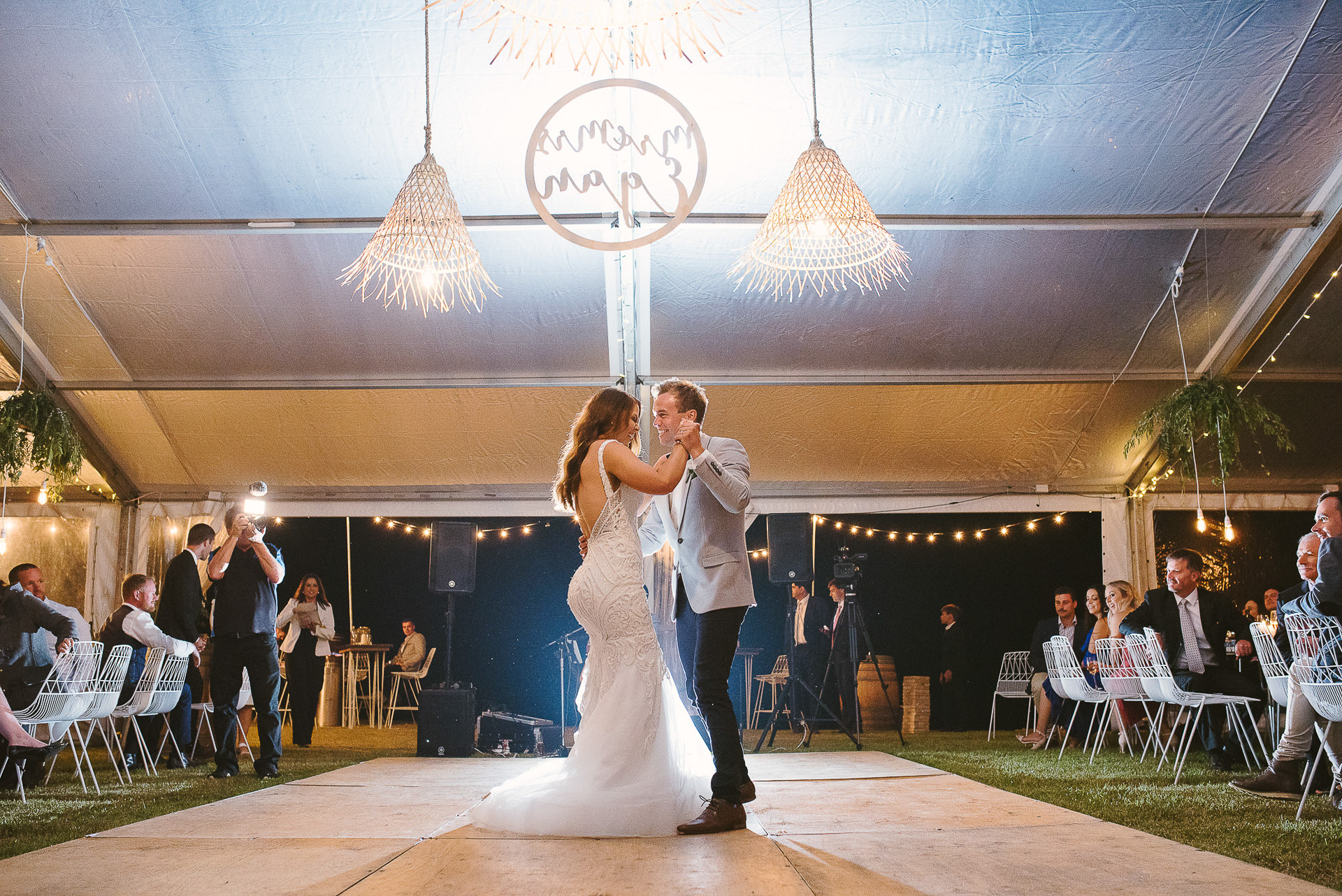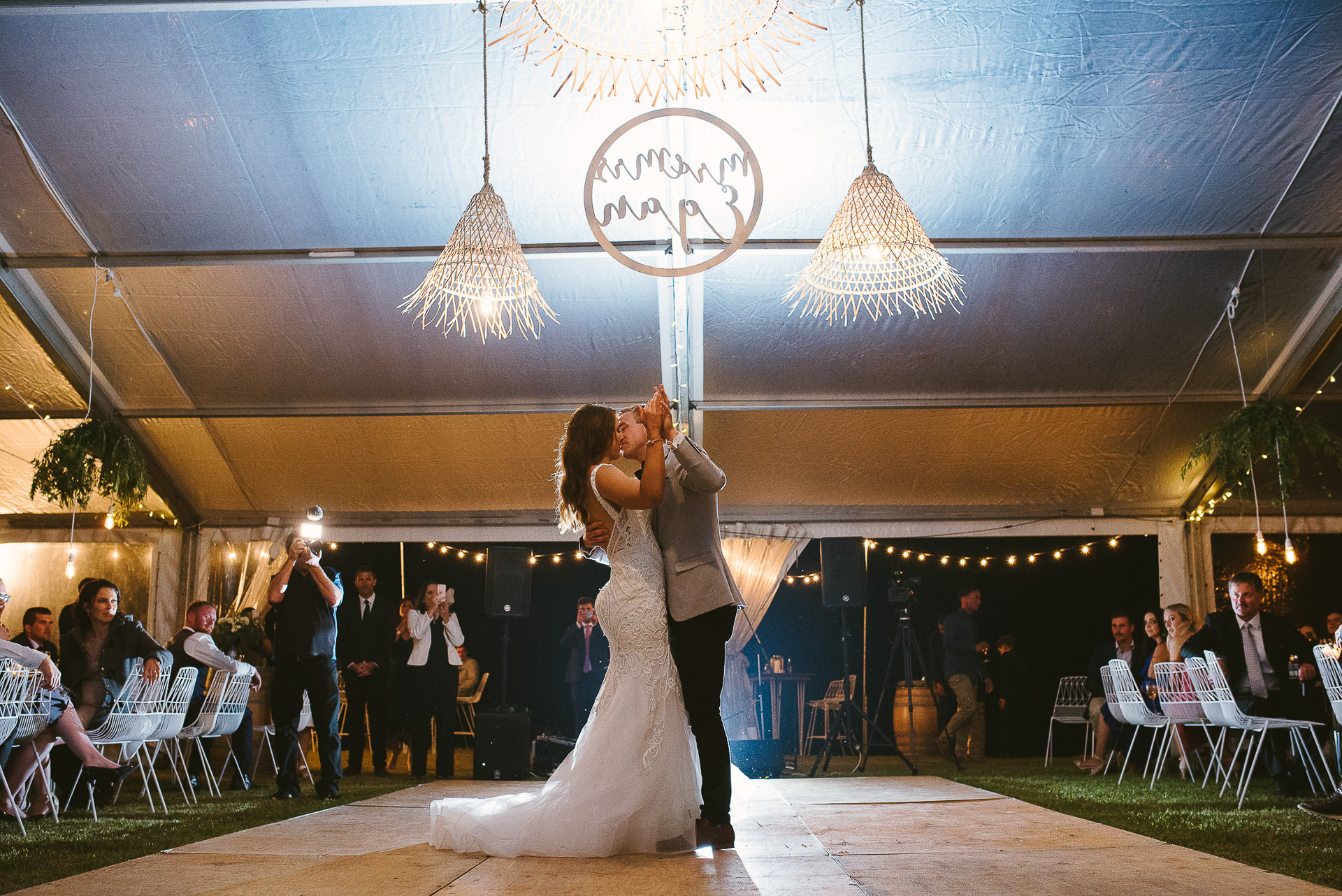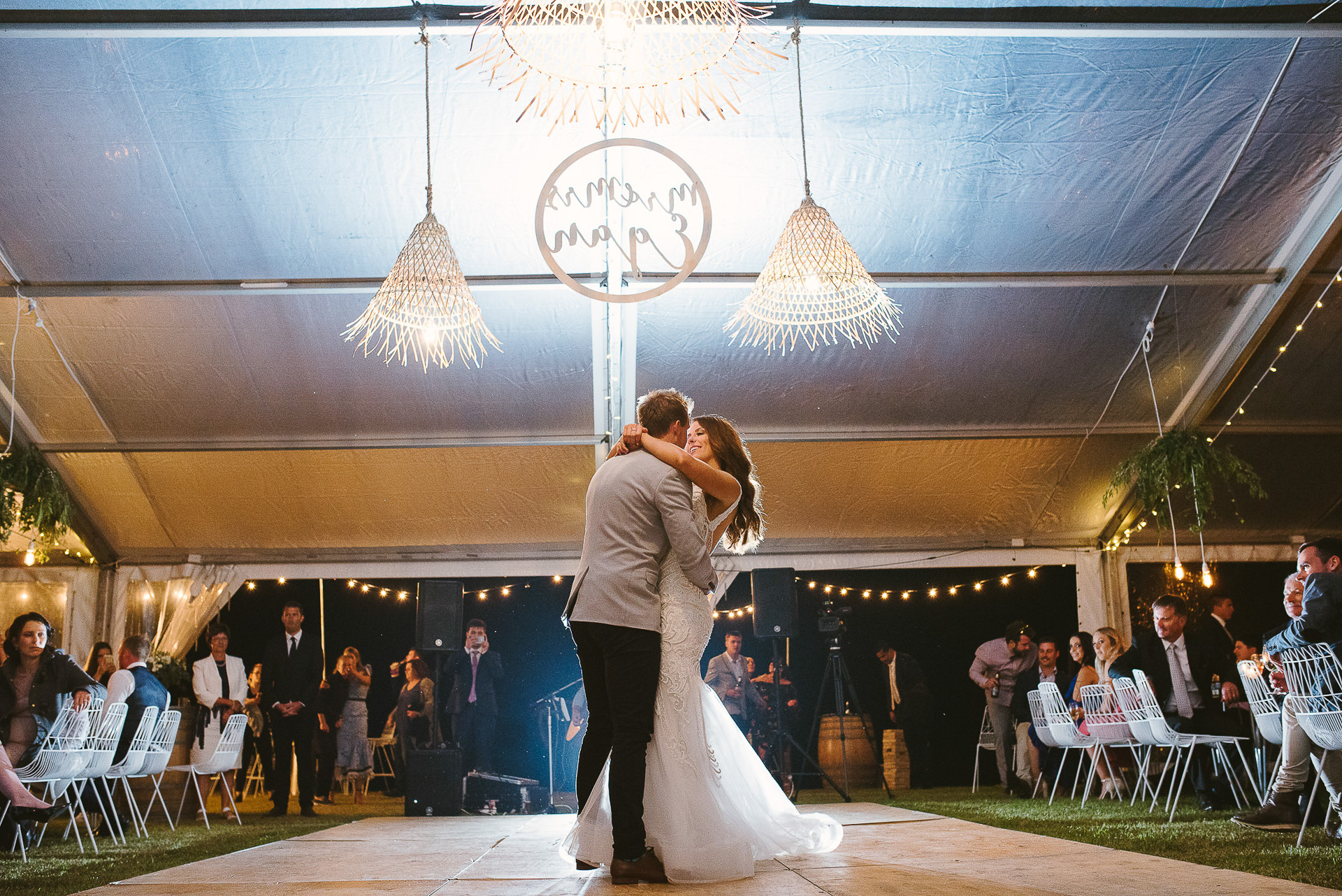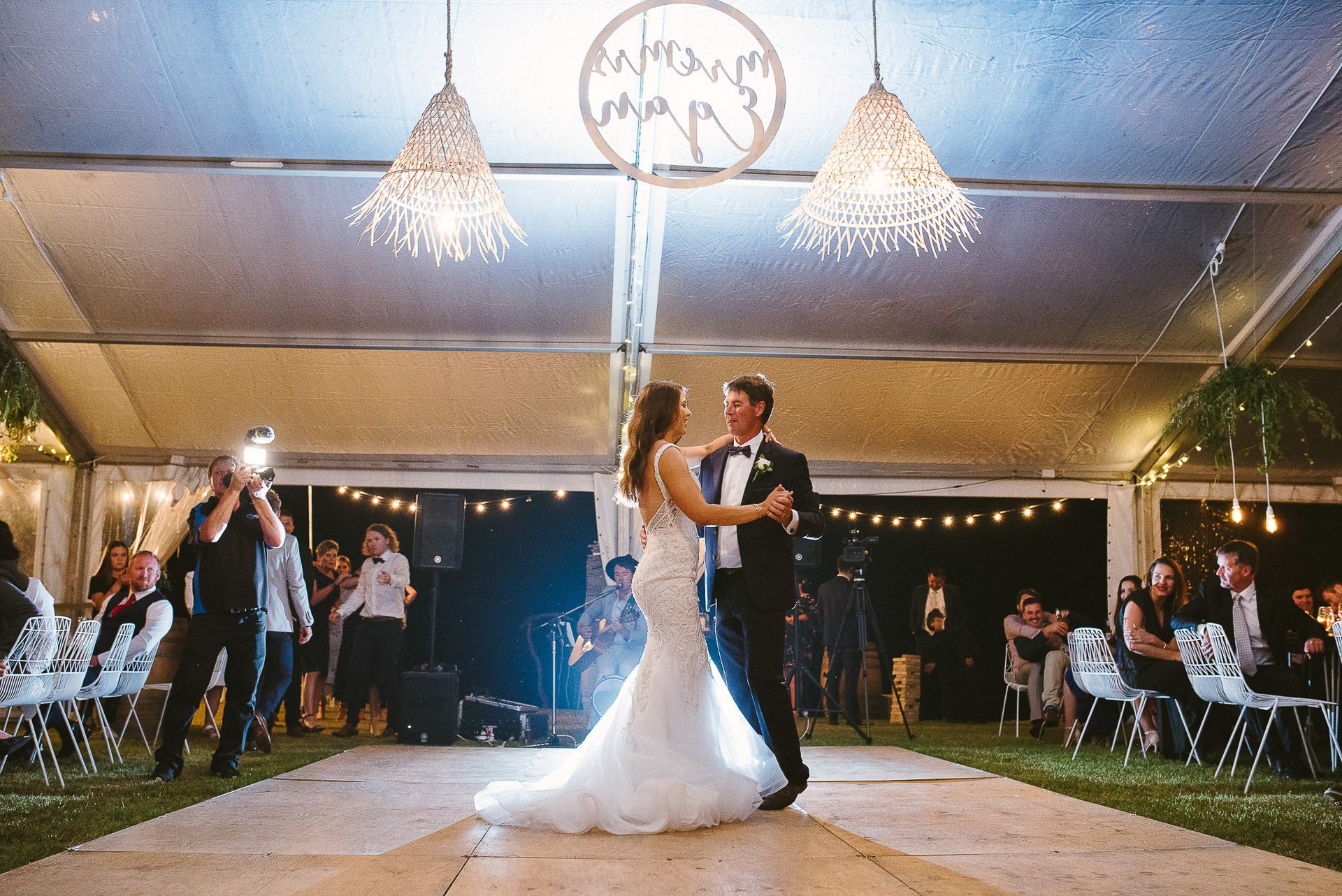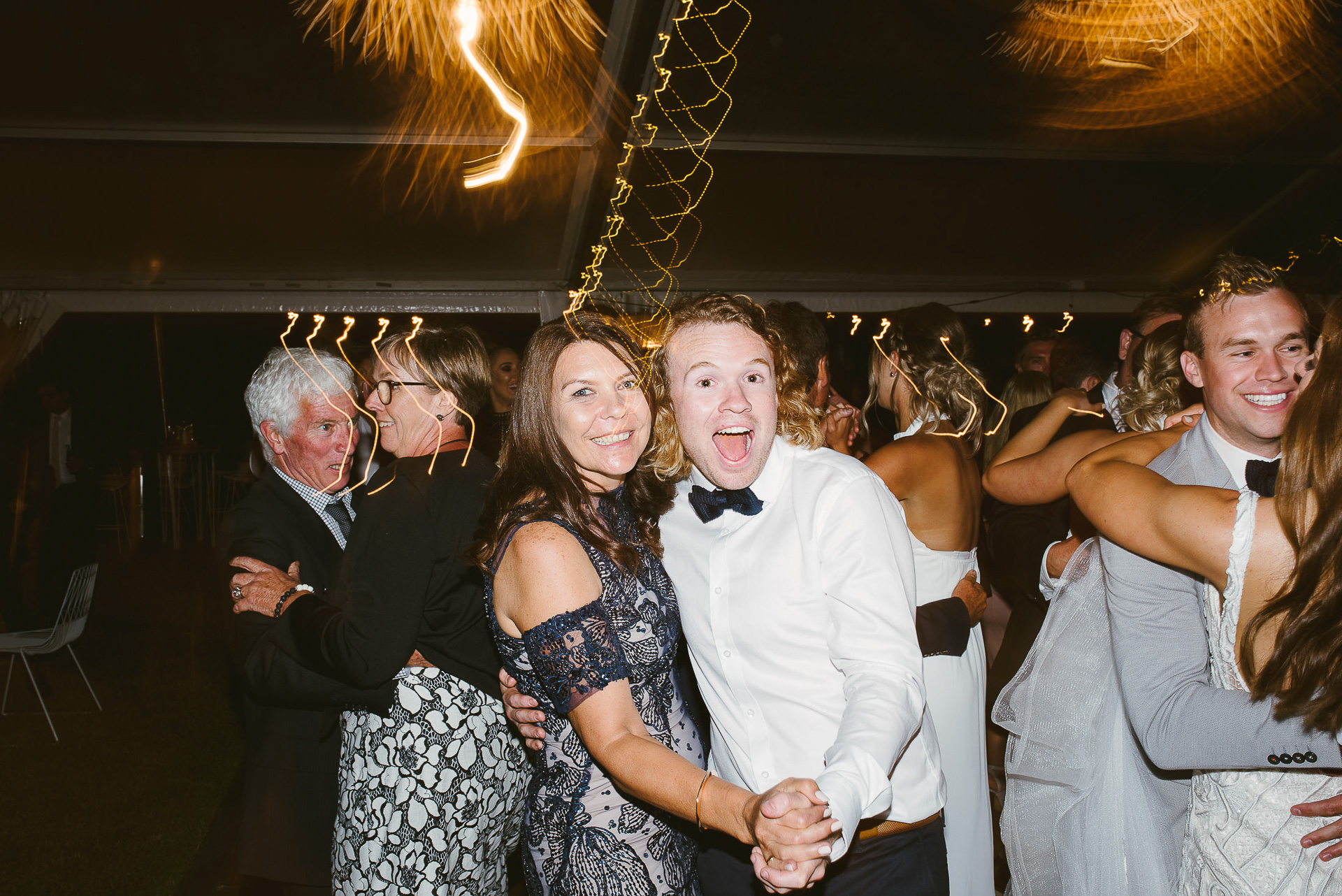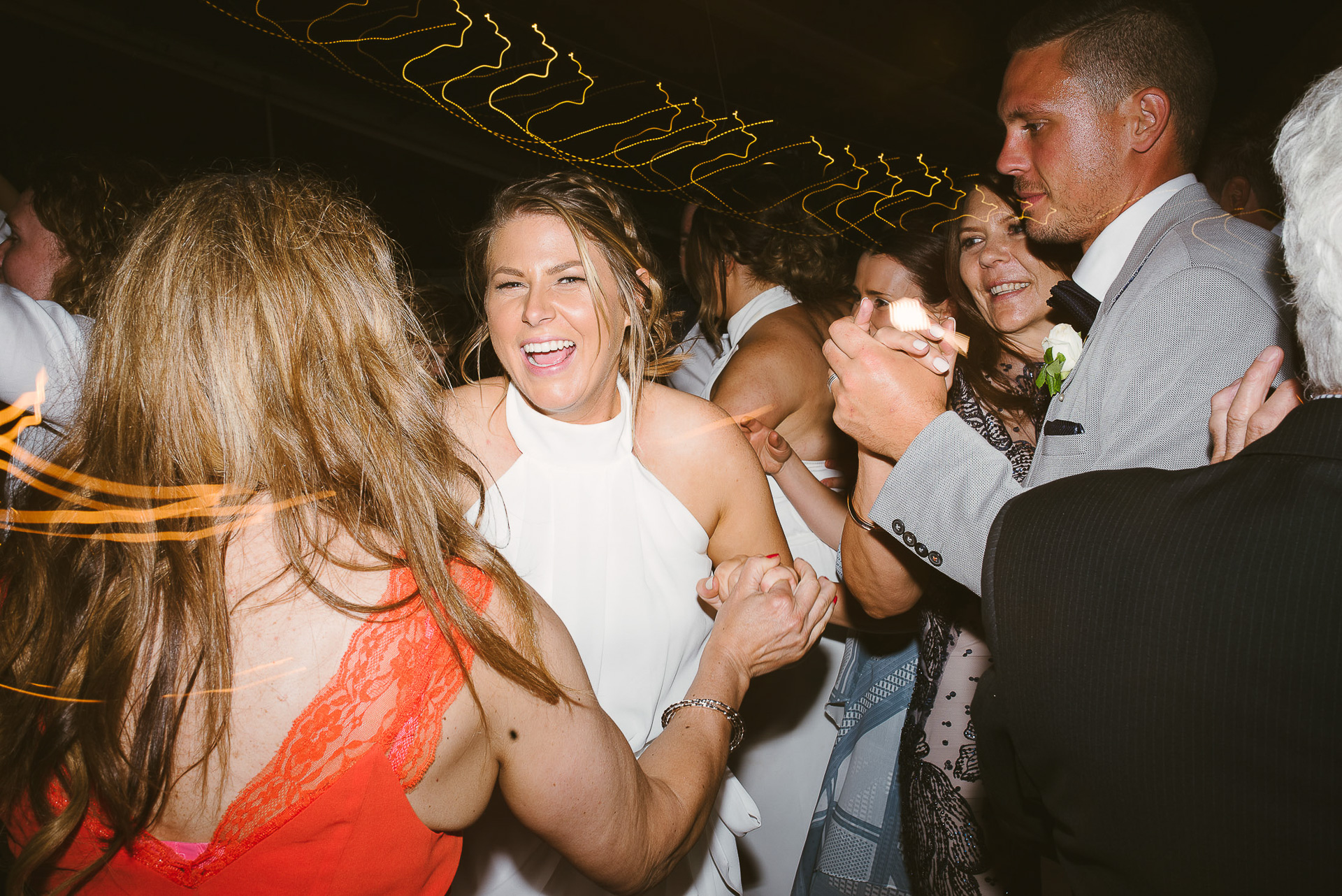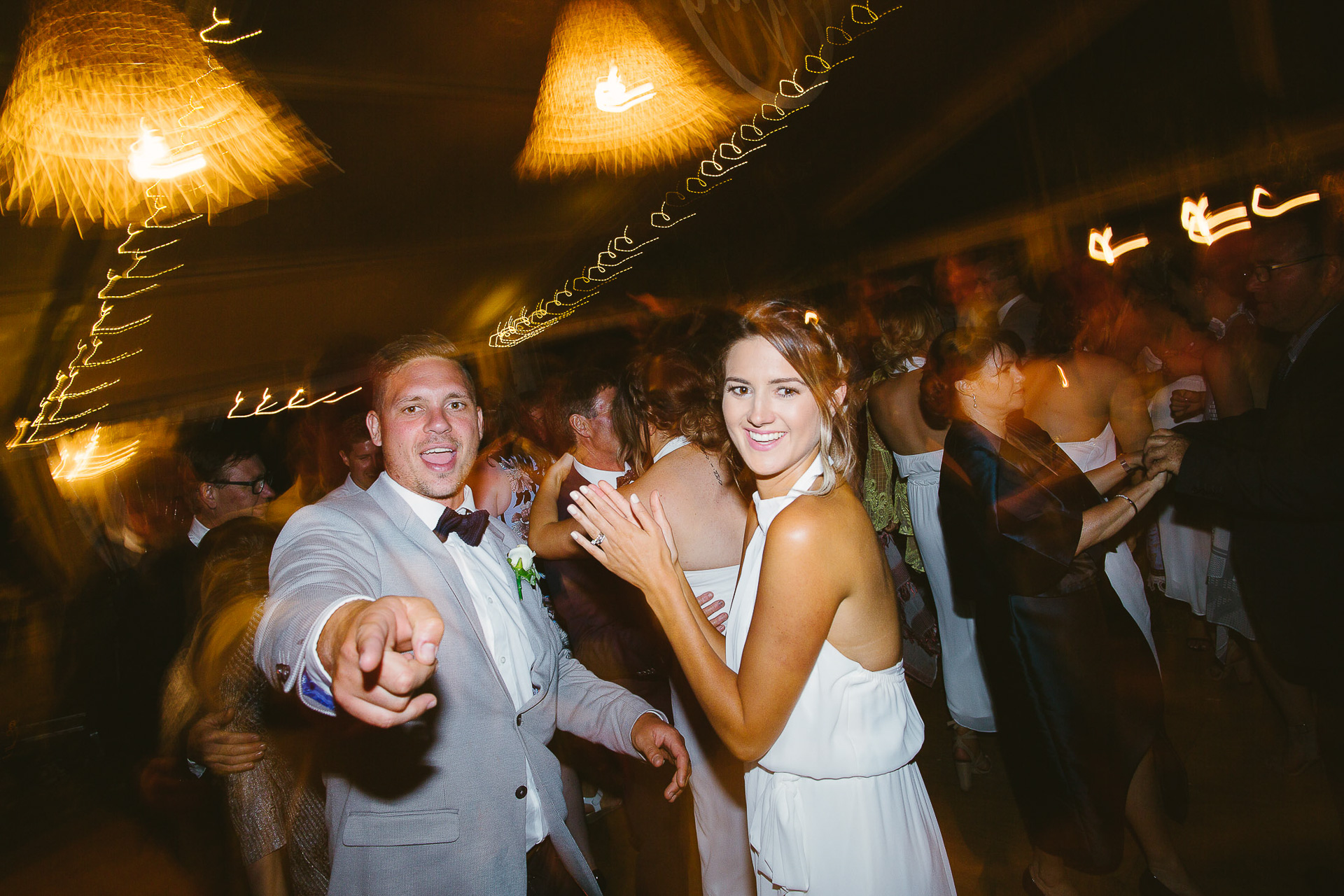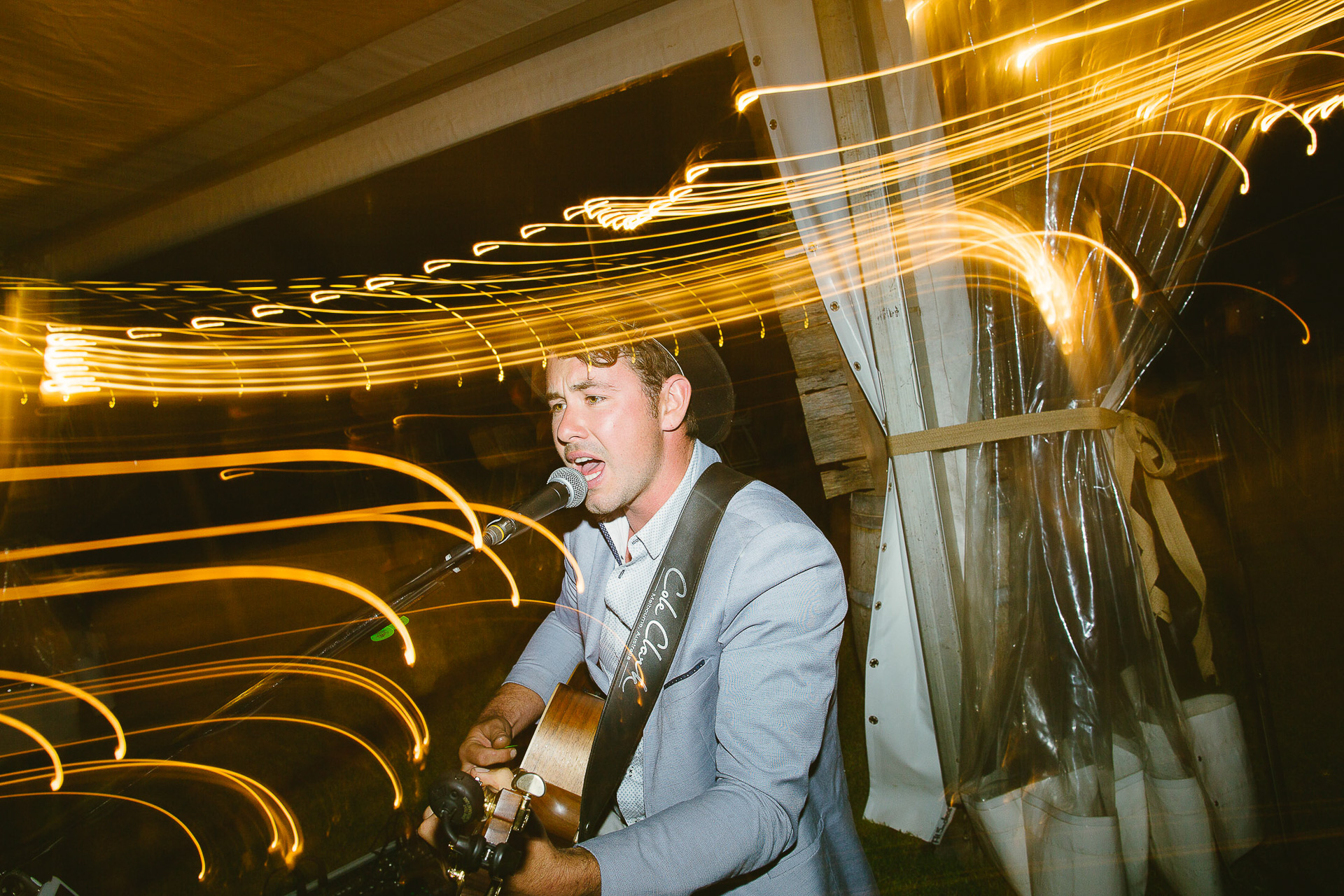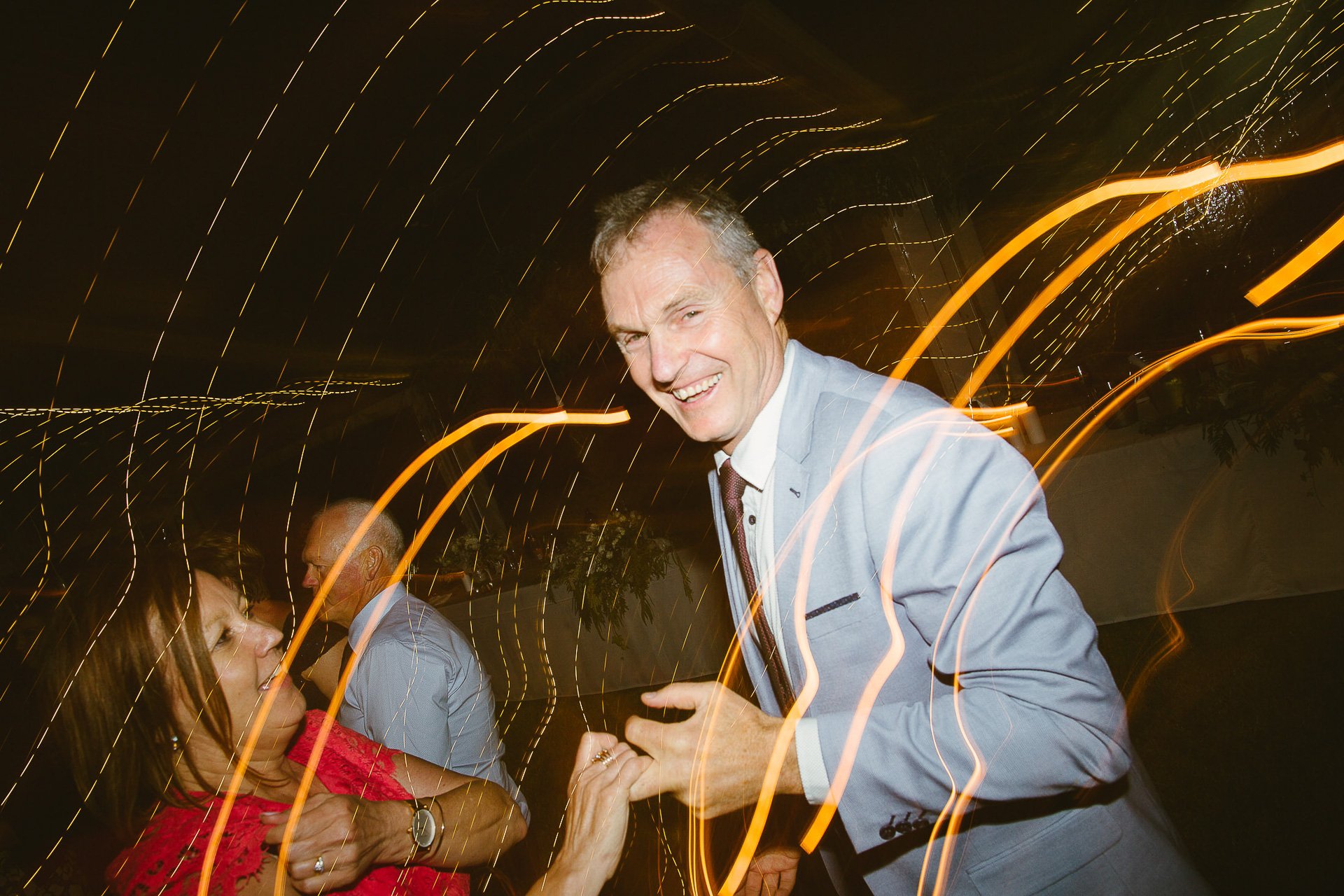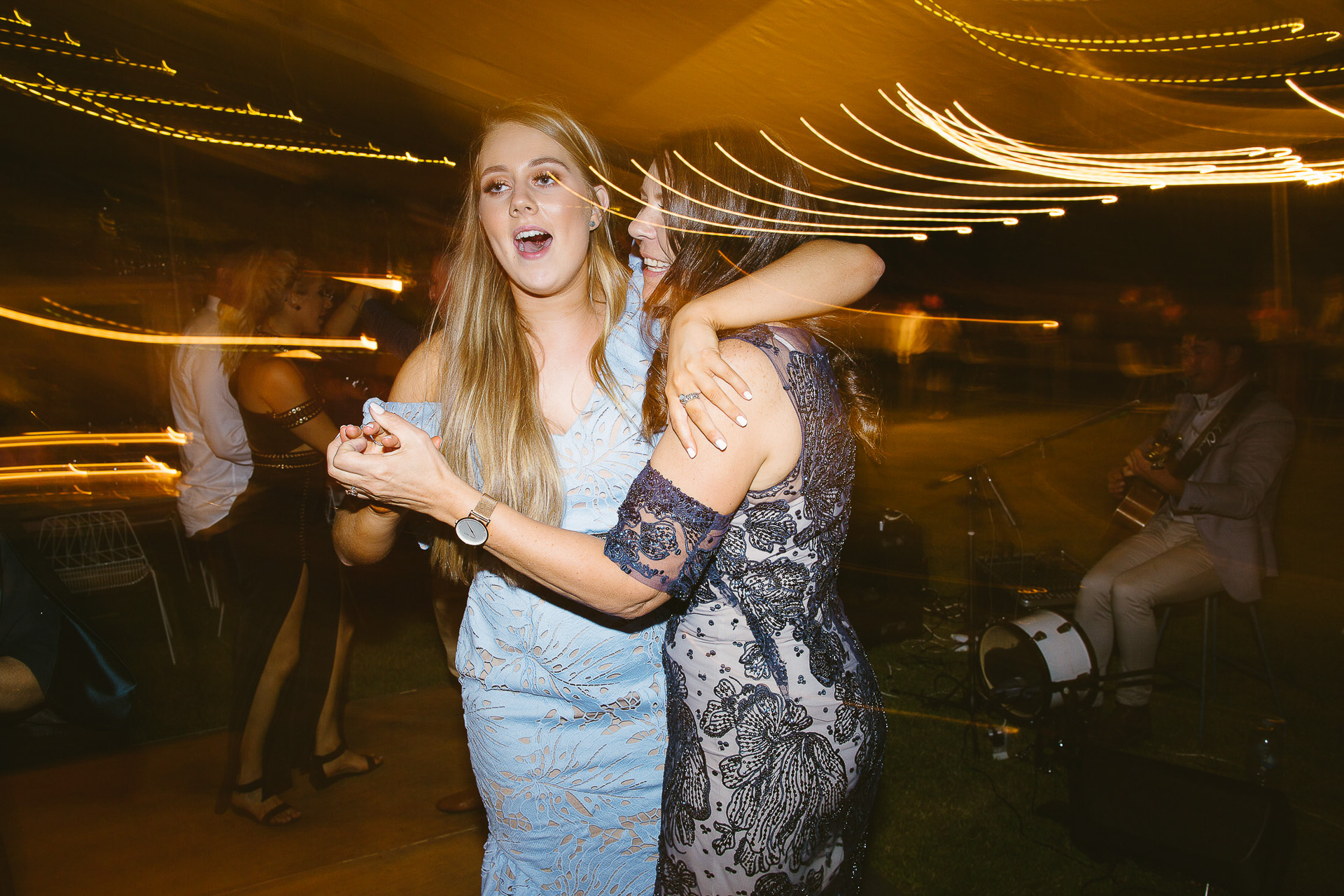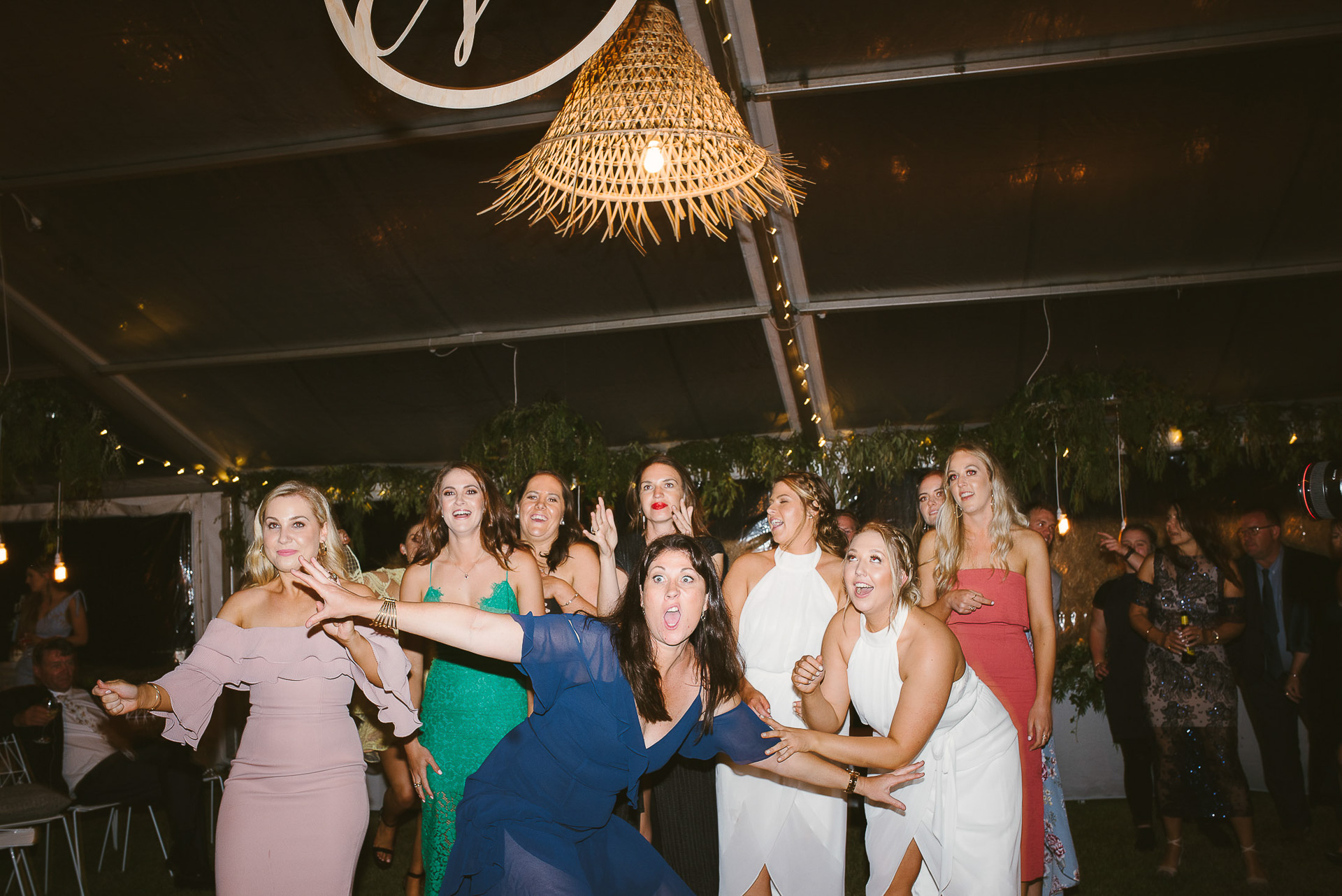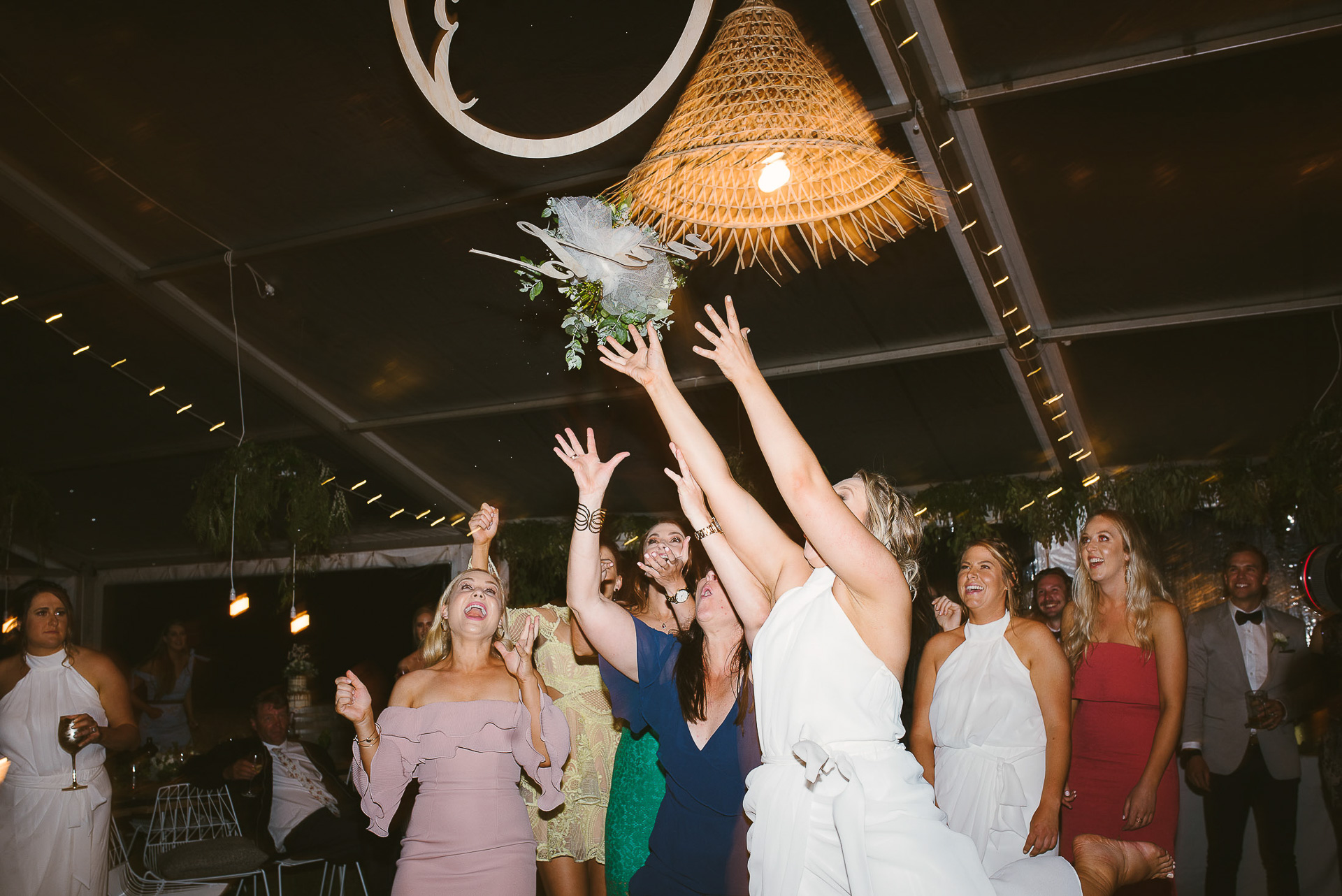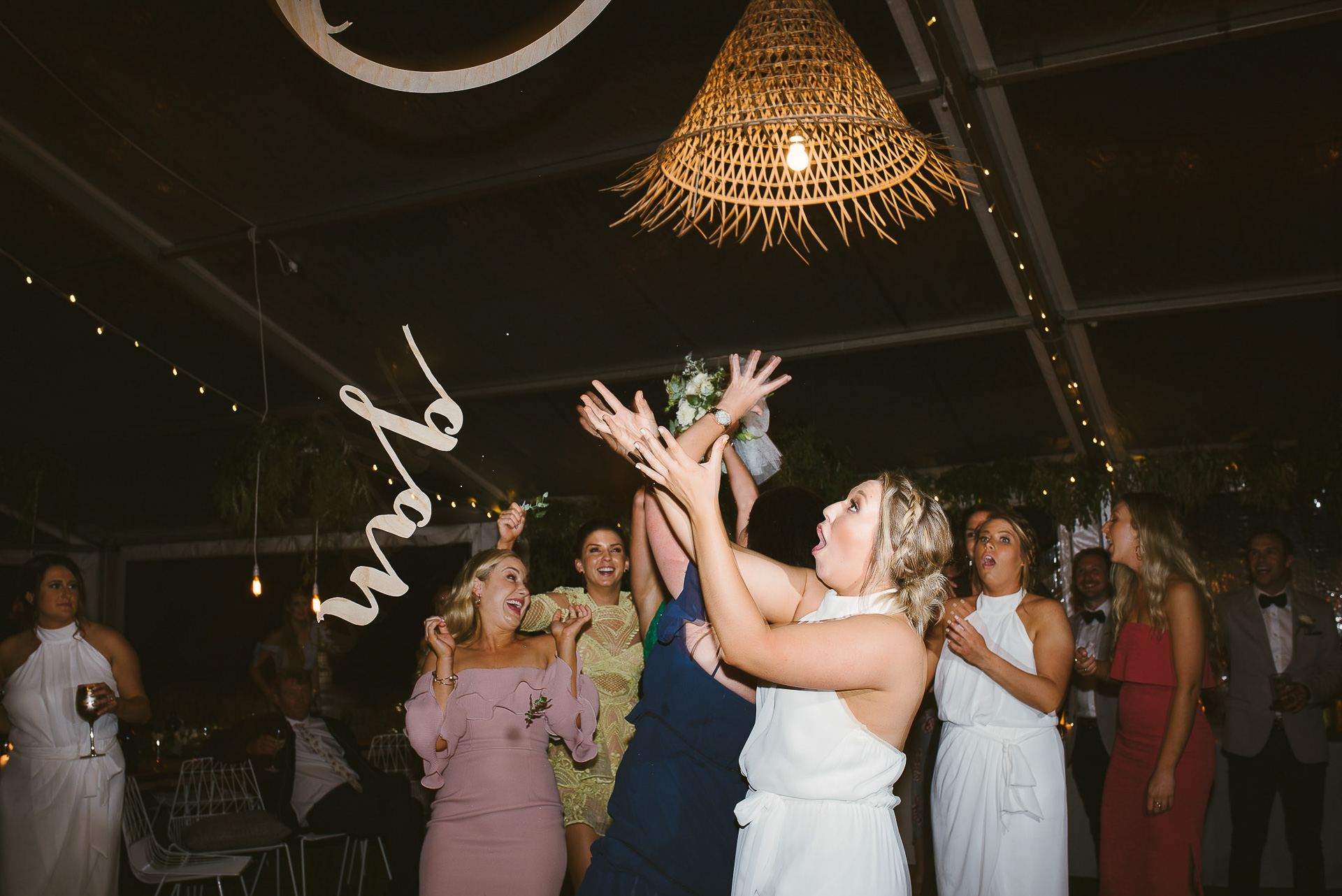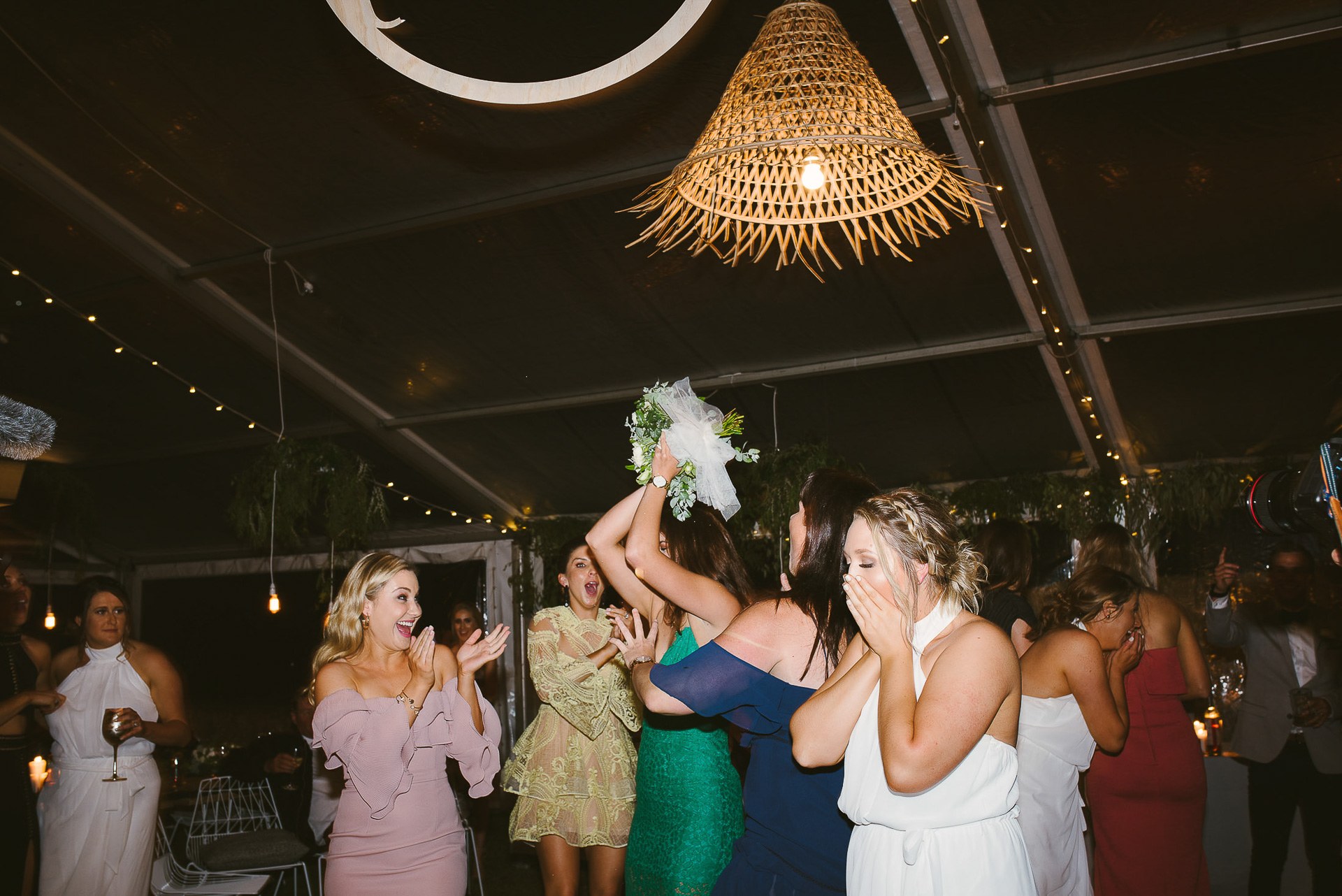 Other super suppliers involved in Kaitlin and Brock's wedding day..
Dress: Varacalli Couture 
Videographer: Rob from RTImages 
Bridesmaid Dresses: Esther Boutique 
Robes: Le Rose
Suits: Poltix
Bow ties: One Rundle Trading Co 
Hair: Lauren Chilton
Makeup: Sophie Chilton & Jess Creek 
Festival Hire : Marquee, Chairs, tables, cutlery, high tables and chairs, couches:
Flowers: Jacqui Wilson 
Silo, lights (big fancy ones in marquee), on the day coordination: Little Crafter Co
Lolly bar (Donut Wall & Jars): Pepperlane Design & Events
Stationery (menus, lolly bag labels, Bonbonnerie stickers, ceremony cards, seating chart): Pepperlane Design & Events
Catering: The Barn, Mt Gambier 
Singer: Brad Brysky Music