Kim & Ben's Avalon Beach Wedding, Beach House Avalon | Sydney, New South Wales | Destination Wedding
Rewind the clock.
It all started with Ben and Kim meeting at work 5 years ago. They hung out at the pub on Friday's, usually comparing notes on who's a better boarder/skiier (all the important stuff). 1 year after this, they became housemates when Ben, Kim and Kim's cocker spaniel Chops all moved in together. 2 1/2 years ago, one drunken night with friends, Ben and Kim shared our first kiss, after mutual friends had sat them down and asked if they had thought about seeing each other! (Kim thought Ben was just her best friend – she hadn't noticed she was talking about him non stop / hanging out with him non stop)… Earlier this year, Ben proposed while on a dog walk in Greenwich, in a mangrove swamp! They now have a 2nd dog – Scout the golden retriever. She was digging a hole under Ben's knee whilst he was trying to propose!
Ben is the most chilled surf bum (Kim's words not mine) from Forster, 4 hours north of Sydney. He moved to Sydney after uni 9 years ago. Kim moved over from England 9 years ago – a country girl, who moved to London after uni, realised London wasn't for her, and came looking for a city with a lifestyle. She now spends every Saturday sailing on the harbour, whilst Ben surfs or plays soccer (dogs go with Ben). Sundays is dog day – they go for long walks or find dog friendly beaches. They work hard during the week, so weekends for them are all about getting outside.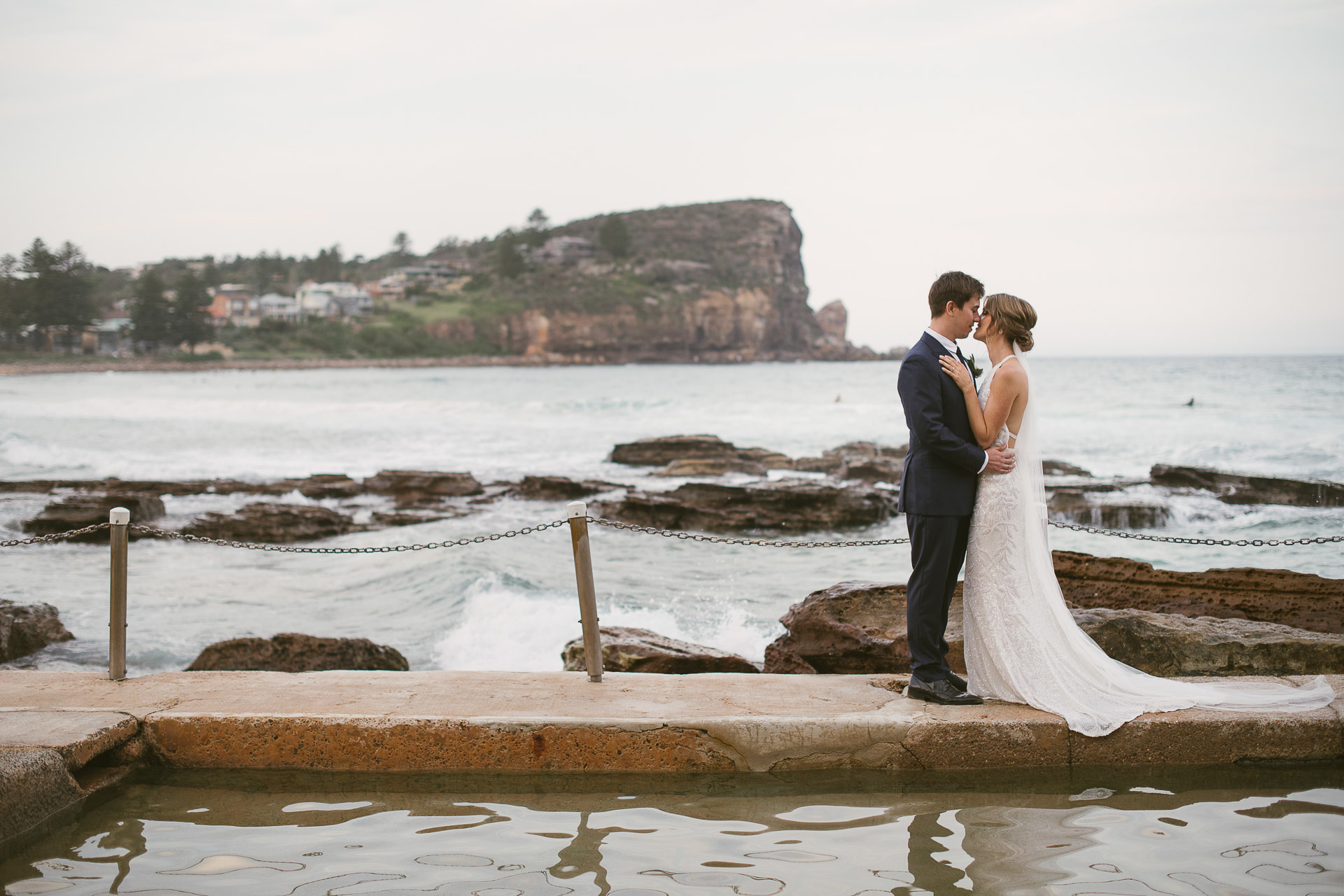 My conversation with Kim and Ben about their wedding plans and how it would roll went a liitle somethink like this… We have no preconcieved ideas of what we want except Ben wants to go for a surf in the morning and we want the day to be super chilled and we want to spend as much time as we can with our family and friends but still capture great moments of the weekend. Would you be ok with flying to Sydney to photograph our wedding for us Luke?
Hmm, let me consider that for a second.